on our third and final day day in chicago, our only scheduled activity was a boat tour gifted to us by the grandlidboms. in fact, i'm like 99% sure that every boat tour i have been on in my adult life has been gifted by the grandlidboms. anyways, we woke up bright and early, threw the kids in the car with some granola bars and snacks and made our way to the riverwalk area, where we were first in line for our boat, so we got to wait in luxury in adirondack chairs (and not stand in roped off lines like peasants).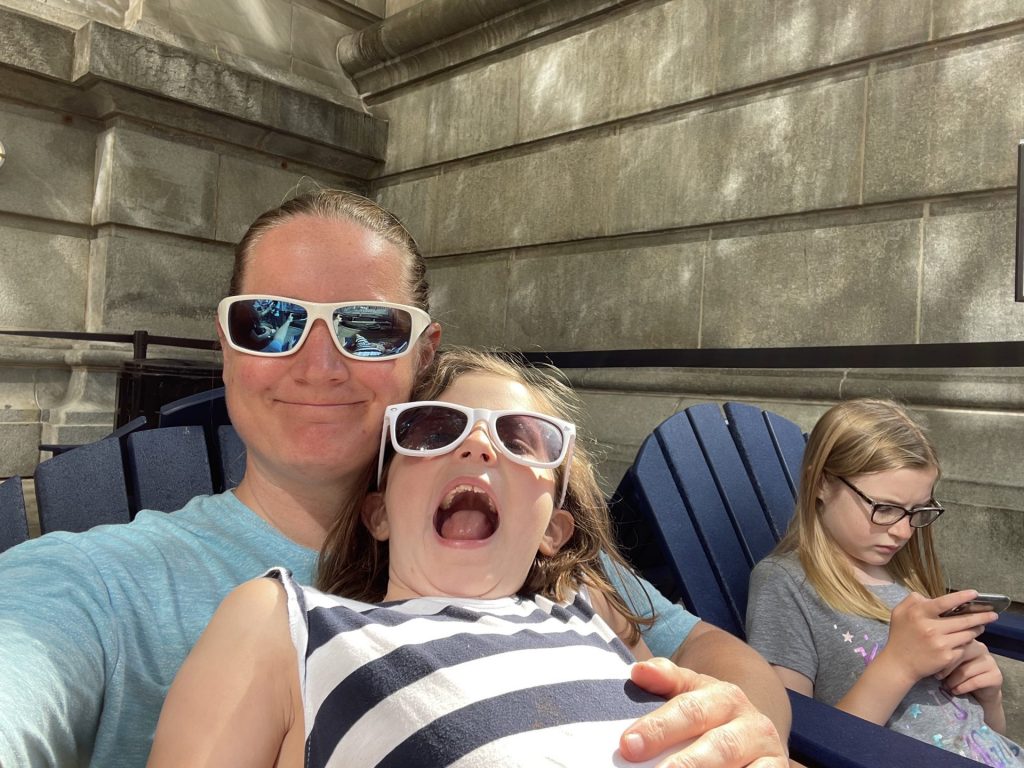 we loaded up on the boat with like 800 other people (it's possible i'm exaggerating). and departed on an architectural tour of the chicago river and lake michigan coast line.
it was pretty interesting. our tour guide is also a teacher, so she did a great job keeping all ages engaged. the lidkids all thought she was hilarious.
out on the open waters of lake michigan, we had some pretty fantastic views of the chicago skyline. it was hard to choose one photo, so here's three. 🙂
when a wee bit of boredom set in, some very expensive tiny snacks perked everyone back up.
the architecture information was awesome, but i'd be lying if i said i remembered any of it. i just know that the first building is gross. i think that's technically a fact.
it was such a perfect day for a boat ride and it was really a great chicago tourist last hurrah.
from there, we decided to check out a local farmers market on the southside. we bought all the delicious things and derek befriended the cutest french chef who talked him into an obscene amount of pate that never got eaten. but, we got some pasta sauce and house dressing from him that were both amazing and i'm considering moving to chicago just to have some more. anyhoo. isaac picked out a gluten free chocolate cupcake and the girls wisely split an entire bean pie, which tasted just like pumpkin pie.
from there, we decided it was best if we got on the road. chicago traffic, as we've learned, is no joke, and we were hoping to get to madison wisconsin at a decent hour. so, off we went.
and then things were crazy. with all the braking in the crazy traffic, the rv's brakes were a little bit unhappy. we had to do a lot of stopping and waiting to let them cool. and took our sweet sweet time getting to madison, arriving extra late. with early morning plans nearby already on the schedule…..