after our "longest hike ever" to red rock falls and bullhead lake the previous day, we decided to take it easy on our second day in glacier. (i also maybe made this promise many times during the grumbling yesterday). for this easy day, we chose a 2.5 mile hike around swiftcurrent lake, which is mostly a walk and primarily on a paved or nicely graveled trail. we strolled along leisurely, stopping for all the beautiful photo ops.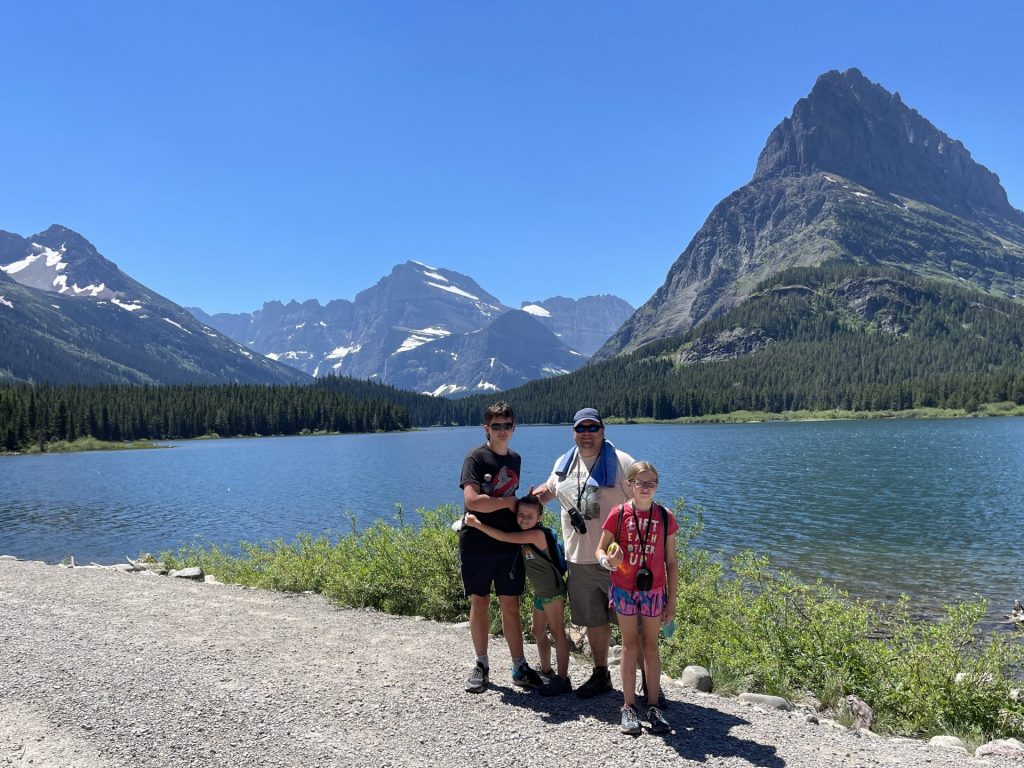 about three quarters of the way around from the parking lot, we arrived at the swiftcurrent hotel, a fancy pants place lodging overlooking one of the most iconic views in glacier national park. we popped in for water and snacks and bathrooms and gift shopping, and then went back outside to frolic in the lake a bit. (here's a view of the hotel from back across the lake.)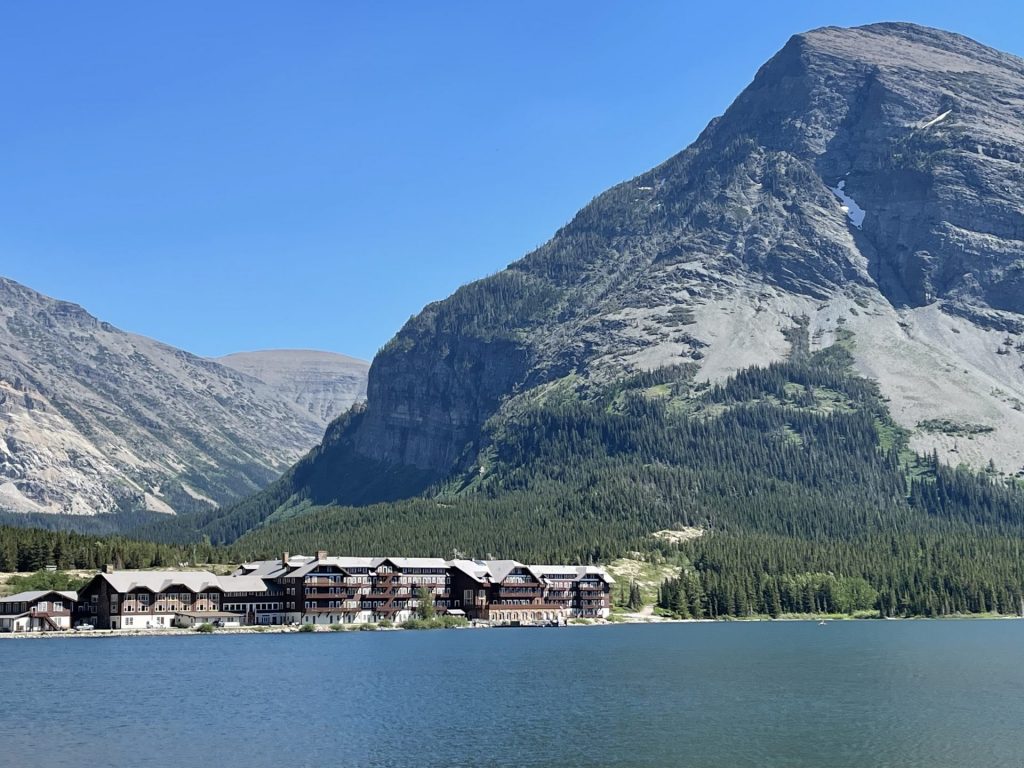 i killed time while the kids played by staging various photos, including a relaxing foot pic and a bribe candy pic. isaac and anna went way out in the cold waters, but hazel stuck close to me and the piece of driftwood that turned out to be the worlds best toy for the next few hours. after some time, derek and isaac departed, while i stayed with the girls while they played their little hearts out.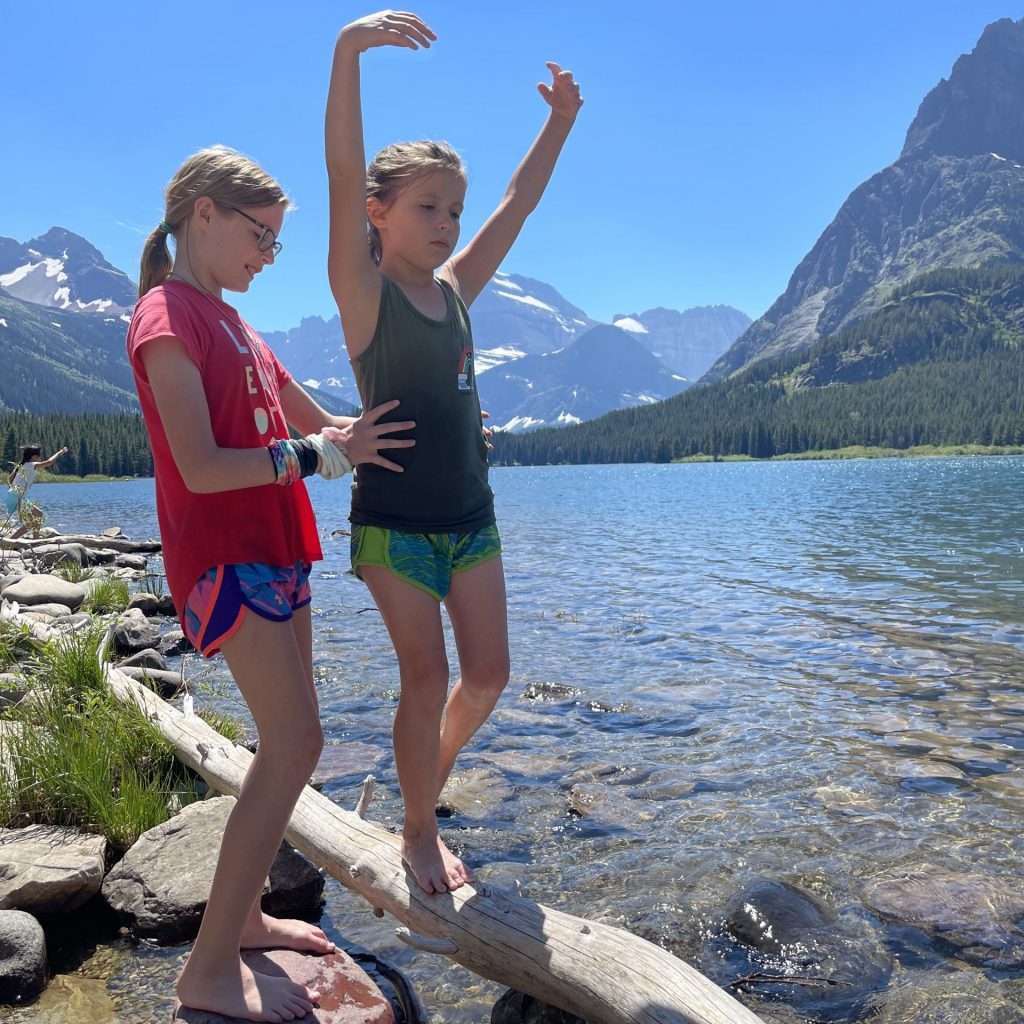 eventually, we were hungry and felt like we had maybe soaked up enough sun, so we also hiked back. except we had to then walk back to the campground from the parking lot area because derek and isaac took the car. no big deal. we are champs. tired, waterlogged champs.
it was a lovely and semi-relaxing day. and a perfect "rest day" for me before a big solo bucket list hike i had planned for the morning…