we booked four days at indiana dunes, which may have been excessive, but worked out nicely in the end. the campground was pretty nice and actually had showers, so we timed one for our arrival and one before we departed for a few days of boondocking. our campsite was spacious and amongst a zillion ferns. and we ended up having fun neighbors that we hit it off with.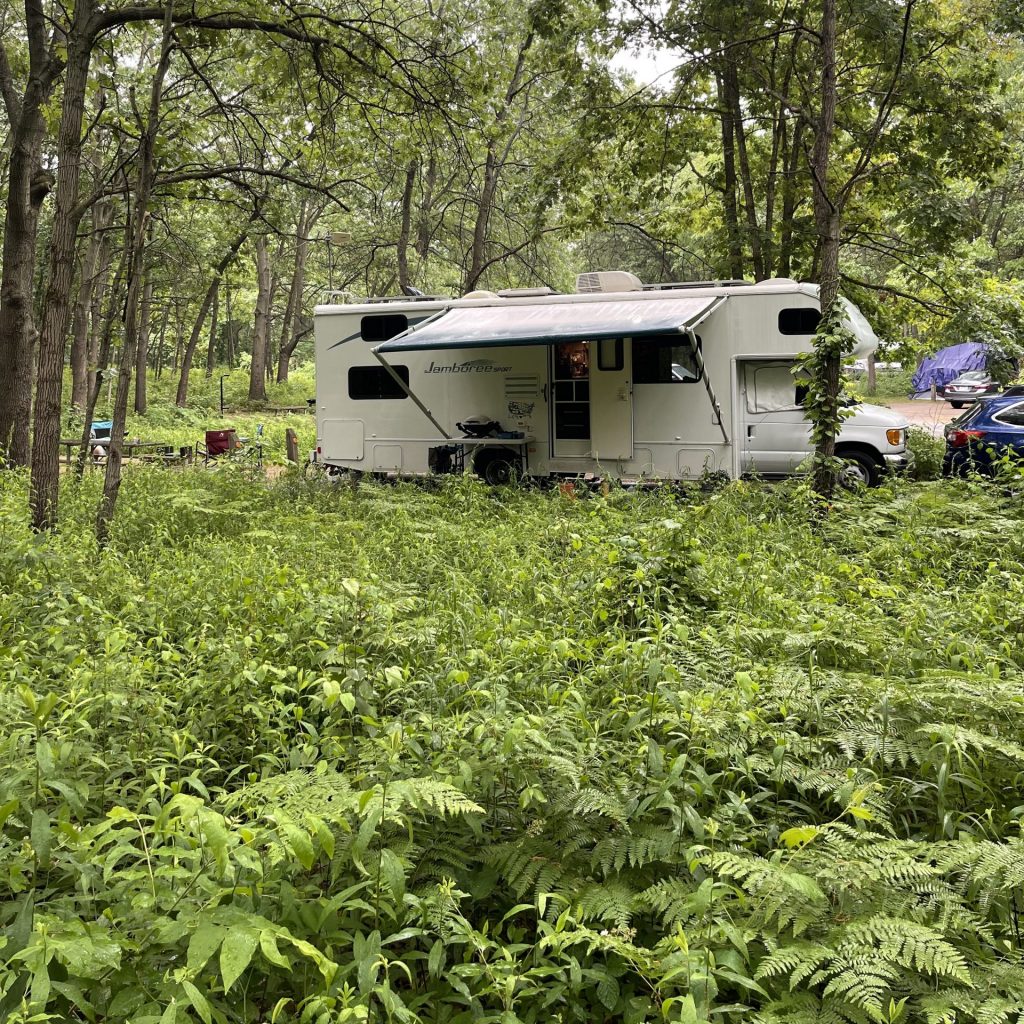 ruby was the recipient of lots of camper couch snuggles. whether she wanted it or not. this would be the story of her time on the road.
one of the days we were there was pretty rainy. which is not conducive to sand, beach, or lake enjoyment. so, it seemed like a perfect day to head out for breakfast and then do a bit of outlet shopping in nearby michigan city.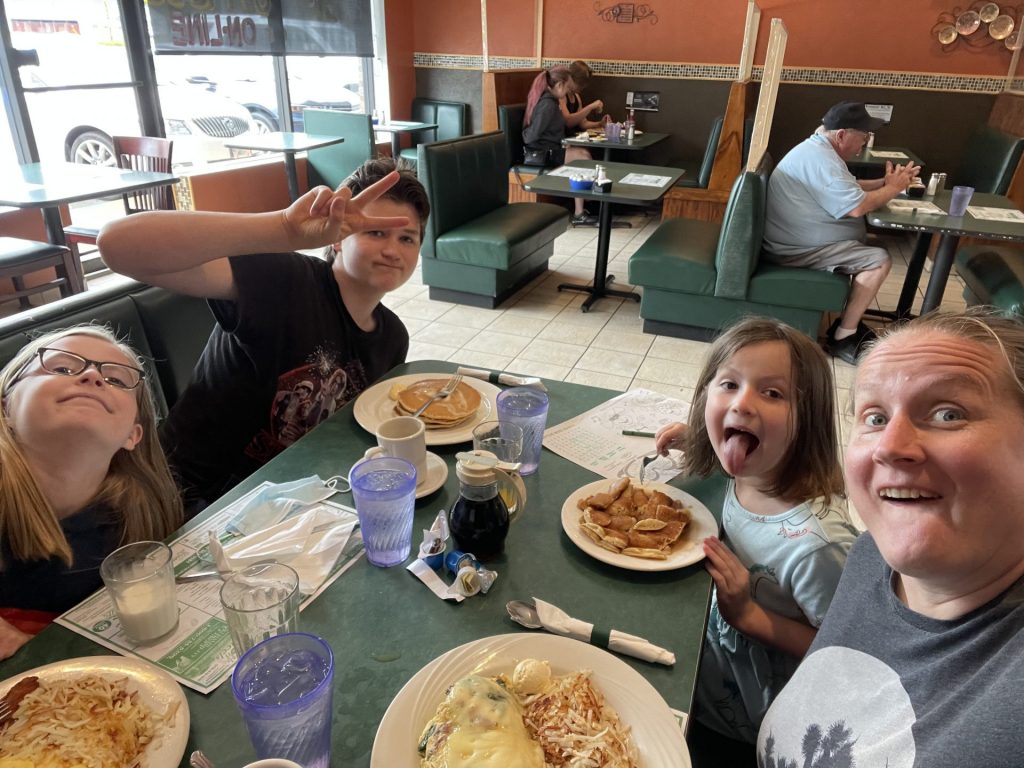 we scored a family set of $10 adidas slides, i got myself some fancy new red sneakers, i picked up some cheap t-shirts for the girls, and purchased a new stock of socks for anna and myself. the outlets were right next to this simpsons power plant looking tower and weird art, so of course we had to drive a little closer for a better look. this generally sums up the look and feel of all of the towns along the edge lake michigan. very industrial.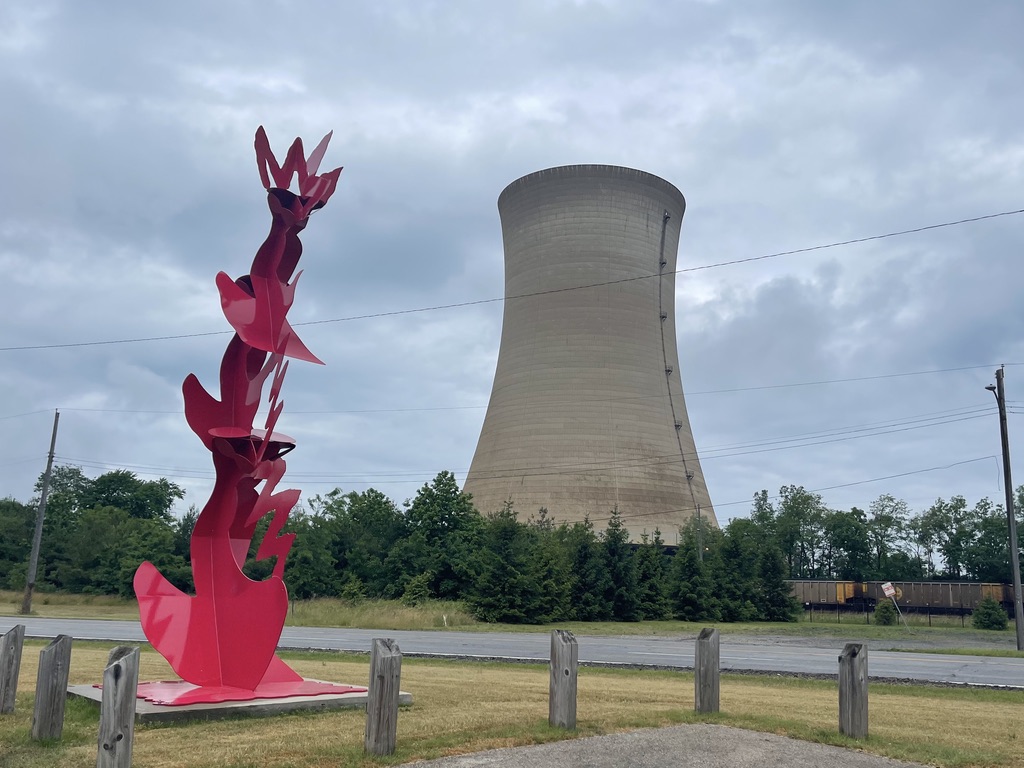 having been at my parents house in batavia and boondocking in parking lots until we arrived at the dunes, we hadn't done much camper meal preparation thus far. but, we were quick to familiarize ourselves with tiny space cooking all over again. (the best course of action is to move as much as you can outdoors).
whilst in the dunes, we discovered a fun face filter app that turned us into different genres of cartoon characters. so, obviously we did that. a lot.
we also had to reacquaint ourselves with laundromat life. it's an especially more pressing concern when we have lots of wet bathing suits and wardrobe changes. with five people in a tight space, things get get real bad real fast. 🙂
our final order of business with indiana dunes national park was to become official junior rangers. and since this park is one of the few dog friendly ones, ruby even completed her bark ranger requirements and got this super cool tag for her collar. she's very proud.
speaking of ruby. when we were in maine (a long time ago), she was mistaken for a nova scotia duck tolling retriever several times. we googled them and it was somewhat reasonable from an appearance standpoint, but for sure she lacks the "mental abilities". this fact was confirmed when our new neighbors arrived and we saw them walking their duck toller around camp. we ended up hanging out with them quite a bit and getting to know their sweet girl, luna, who is super attentive, and smart, and obeyed all the commands. she and ruby didn't care about each other at all, but we managed to get them together for a quick pic before we left. you can see the attentiveness in luna and the derpiness in ruby very clearly.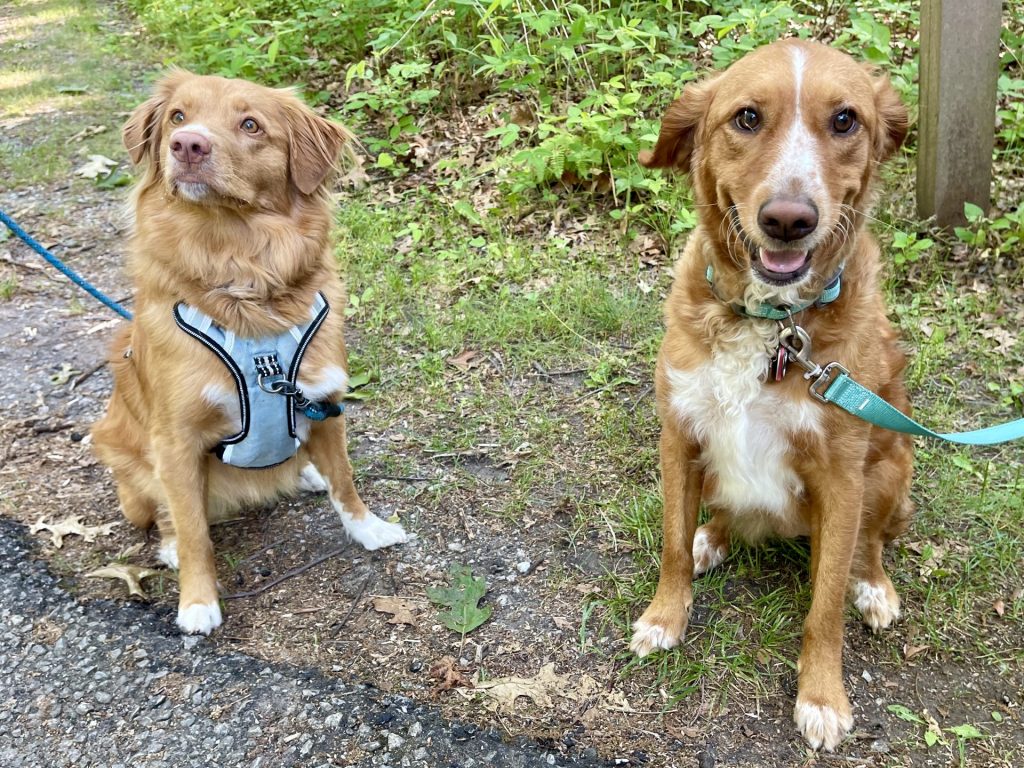 then, it was time to move on. just a short little trip down the road, around the bottom of the lake, to a little place affectionately known as the windy city.