our drive from indiana dunes to chicago wasn't all that far, but it was pretty stressful, as most folks who have driven in chicago traffic will attest. we parked the rv in a parking lot and then piled into the car to rush over to our first activity, a scheduled tour of the robie house, designed by frank lloyd wright. except we didn't properly account for how hard it would be to find parking. eventually, we scored what can only be described as a possibly legal spot, quite a bit away from our destination, forcing us to really super duper hustle and cajole our not-all-that-excited-about-an-architectural-tour children along.
we made it just a wee bit late, which as you can imagine, kind of annoyed the docent leading our tour. but, we were well behaved and quiet, so i like to think we made up for it in the end.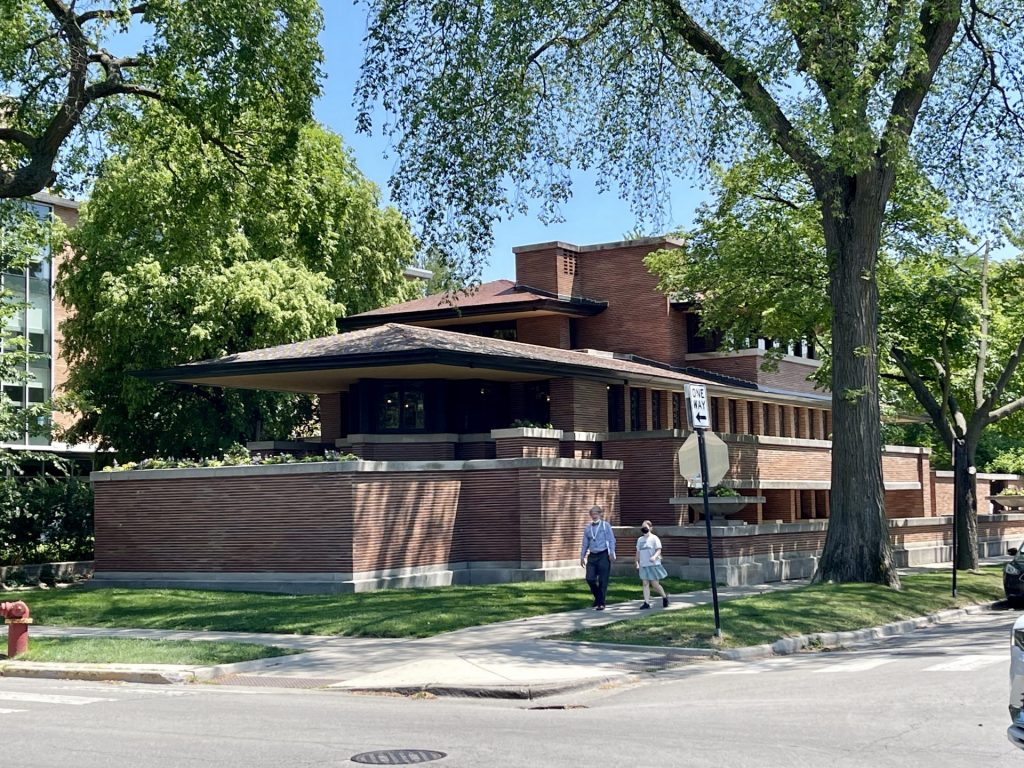 the tour was very informative, and we learned a lot about frank lloyd wright, the robie, the history of house, and so much more. but that turned out to be not very interesting to the under 20 crowd. here's some pictures if you're over 20.
the kiddos behaved excellently, but they were pretty pleased when it was over. at this point in the pandemic, we hadn't been doing much that required them to wear masks for long periods of time, so they didn't love having to make that sacrifice, especially to learn about how a dead guy planned a house.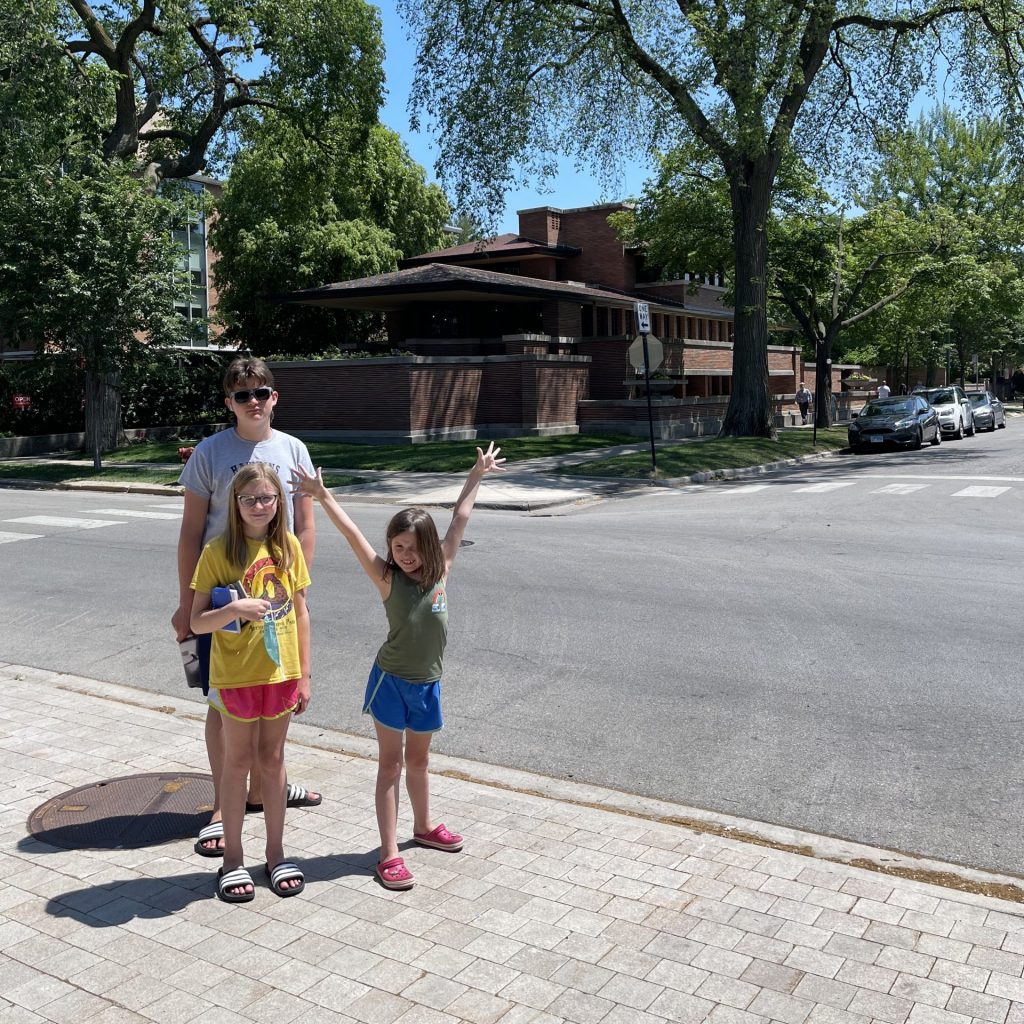 after the tour, we returned to the camper (and ruby) who were parked in the back lot of the museum of science and industry. we whipped up a quick lunch, had ourselves a little picnic, let ruby run around a bit, before packing back up to head into the museum for some educational time.
the museum of science and industry seems like it would have been an amazingly awesome place, if it weren't for the pandemic. despite the fact that the us was only days away from lifting all the restrictions (ill advised, in retrospect), and we have known for quite some time that covid doesn't transfer through surfaces, most of the interactive exhibits were shut down and we were given styluses to touch the ones that weren't. oh well. we made the most of it.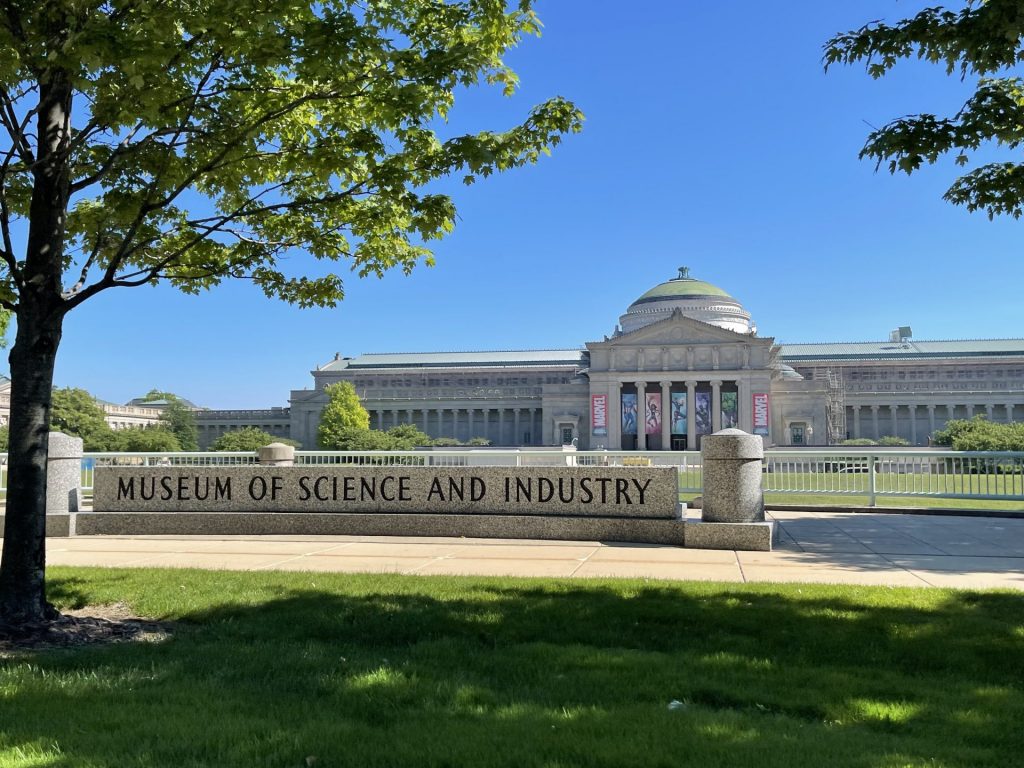 everyone's favorite spot was the egg incubator – hatching – baby chick exhibit. we checked in several times to see the status of all the babies as the traveled through their journey.
the whole place was sort of overwhelming. we knew we would not have time to see it all, but with so much closed, we almost saw all that remained.
we probably spent the most amount of time in the MASSIVE model train room. hazel has long been a fan of trains and all lidkids (and dads) love a good miniature scale model. it was so fun to find all the little details and meander around with the trains through the chicago skyline replica all the way over to the "coast".
i don't have a ton of great pictures from our time there, but let me tell you a funny story. a few weeks after this trip, we would find ourselves watching a briliiant lightning storm in a campground in south dakota. hazel was snuggled up to me and said, "you know what this reminds me of? testicles."
i was like "huh? what did you say" and she was firm. "testicles."
much giggling and hysterical laughing took place as she kept reiterating. eventually, she tried to explain, "you know, from the museum of science? testicles."
eventually, we worked it out, that she was referring to the tesla coil. so now of course we have an inside family joke about tesla coils and we have a new favorite family story. you're welcome. (also, hazel cried of embarrassment when she realized her mistake and what testicles actually were. but only briefly.)
anyhooo. after the museum, we picked up the rv and took it to our "campground" for the next few days of exploring chicago. it was a terrifying drive through downtown chicago to get ourselves situated in the truck marshalling yard, which is a $35/night parking lot with no hookups. once again, we ditched our sweet pup and departed for our first round of iconic chicago foods. lou malnati's deep dish pizza.
the kids and derek split a giant pizza with actual delicious buttery crust. i survived my first real test of sticking to keto, and opted for the crustless personal pie, which was served on a SLAB of sausage. i definitely ate it all and i regret nothing. isaac was a huge fan. hazel did not love it at all. anna was meh. and derek liked it but won't be switching his allegiance from traditional pizza.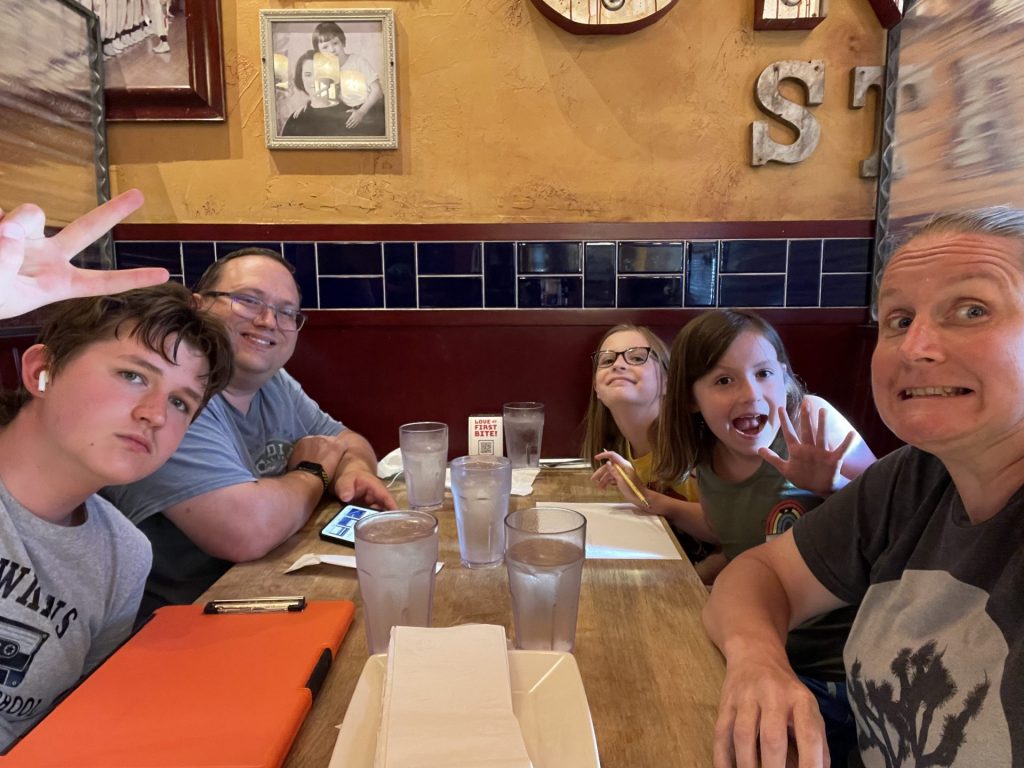 after a very long and busy day, we finally snuggled into our little home and crashed hard. big plans for the morning….