whelp. it's our last day in rocky mountain national park. and RMNP is our last epic spot on the summer road trip. the rest of the trip would be decidedly less hike oriented. so, i was determined to have one last hurrah, and for all those same reasons, anna was game to join me.
after a lot of research, we settled on a point to point hike (not a loop or out and back), that started at the bear lake trailhead and would end at the fern lake trailhead, sort of near our campground. it was around 10.5 miles and 1380′ elevation gain, but since it was point to point, it had something like 2700′ of elevation loss, and that's not as lovely as it sounds.
anyways. we got up bright and early and hopped on the shuttle and we were ready for adventure.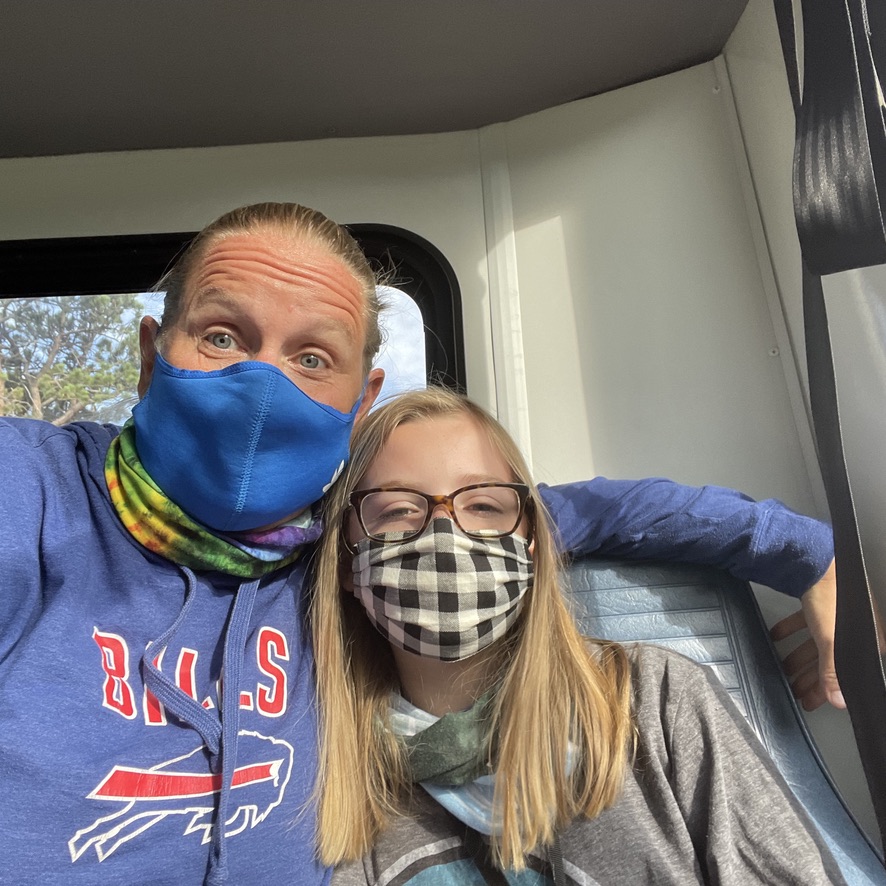 bear lake was looking especially majestic.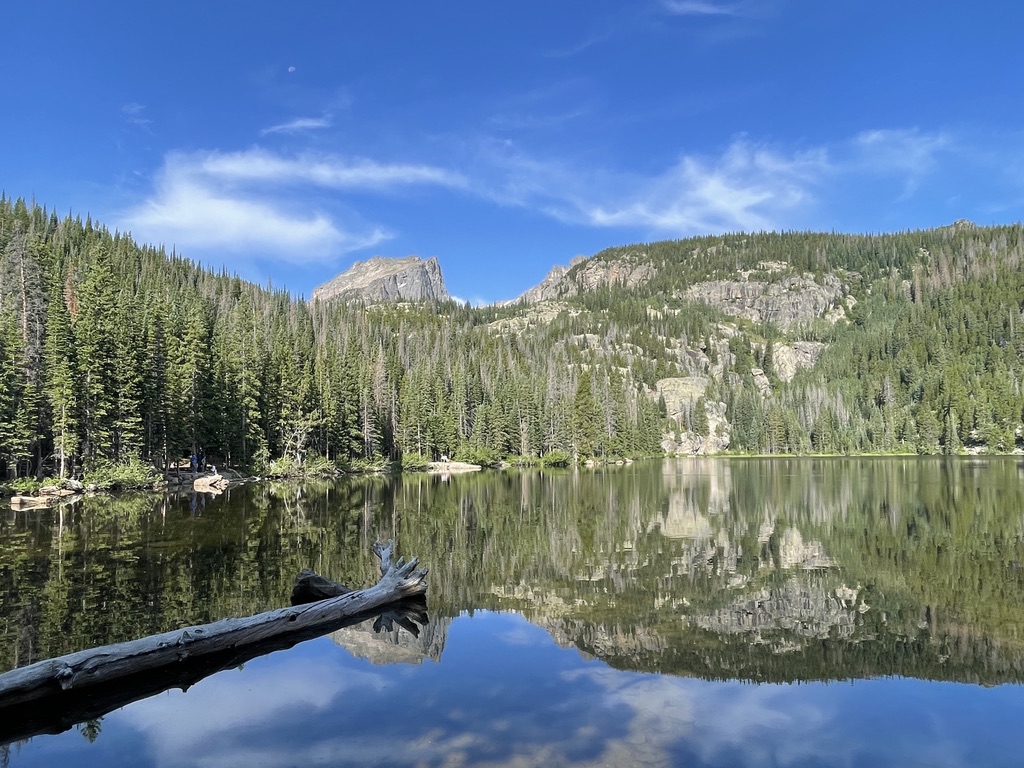 anna was in good spirits.
the first half of the hike was perfect. so pretty. meadows. streams. stunning views.
lots of cool stuff growing from the ground.
then things started to get rocky. so rocky. we were up close and personal with how the park earned it's name.
and around every corner we were amazed with the views.
as we approached odessa lake, the views were almost too perfect to be real.
i mean. come on. right?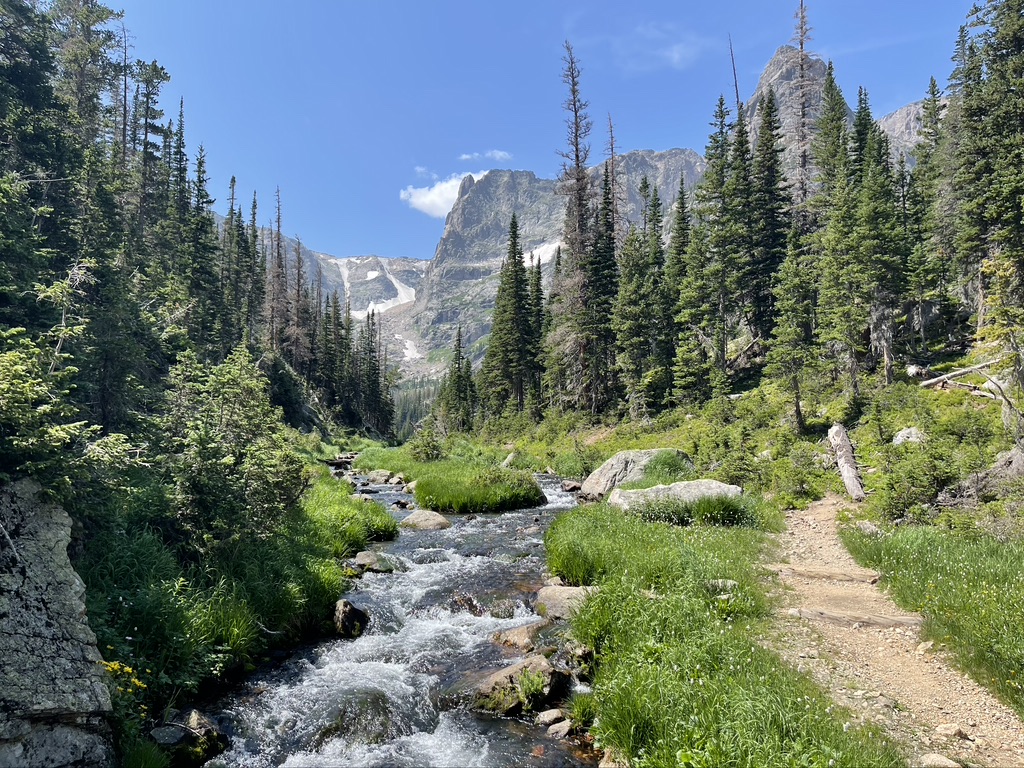 we were literally the only people at the lake. we plopped down, and stripped off socks and shoes and cooled off, had snacks, marveled at the surroundings, marveled even more that we had the place entirely to ourselves, and walked around the lake a bit. after we had had our fill, or at least decided that we probably needed to get back at a reasonable time, we started the hike back.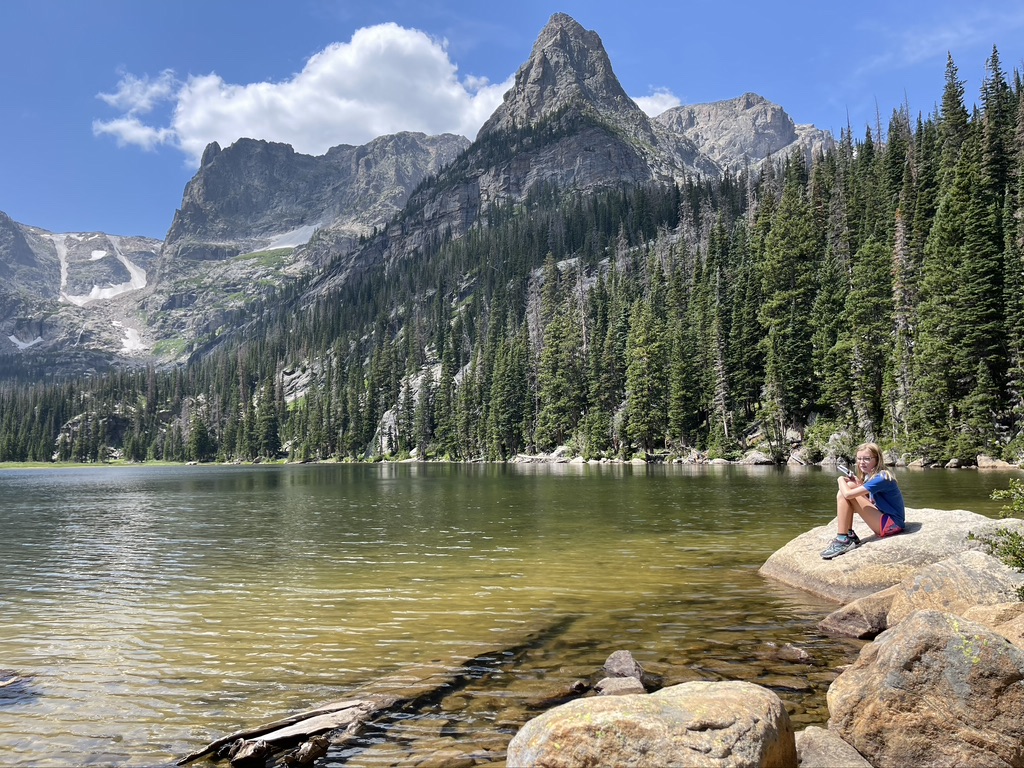 so. i knew that part of the hike had been closed until just recently because of last years wildfires. and i read a lot of hike reviews from the latter half of the hike that talked about the sad burned up views. but i was not prepared for how miserable that half of the hike would be. the trail was covered in ash, so we were subsequently covered in ash. and the views were so depressing.
we did see some signs of the forest floor coming back to life, which is amazing, but it didn't do much to perk us up as we trudged through the wildfire aftermath.
it didn't help that we were shuffling downhill the entire way. steep downhill. on very rocky terrain. it was so miserable. as we got closer to the end, there were a few more sort of less depressing spots, bridges, waterfalls, and such.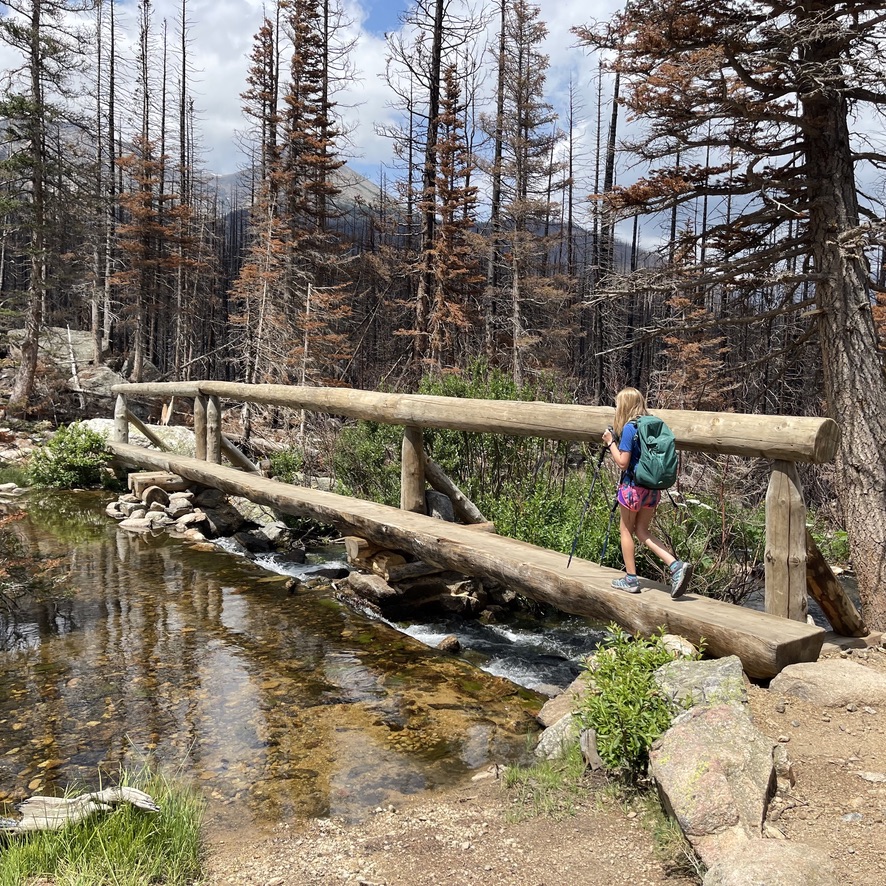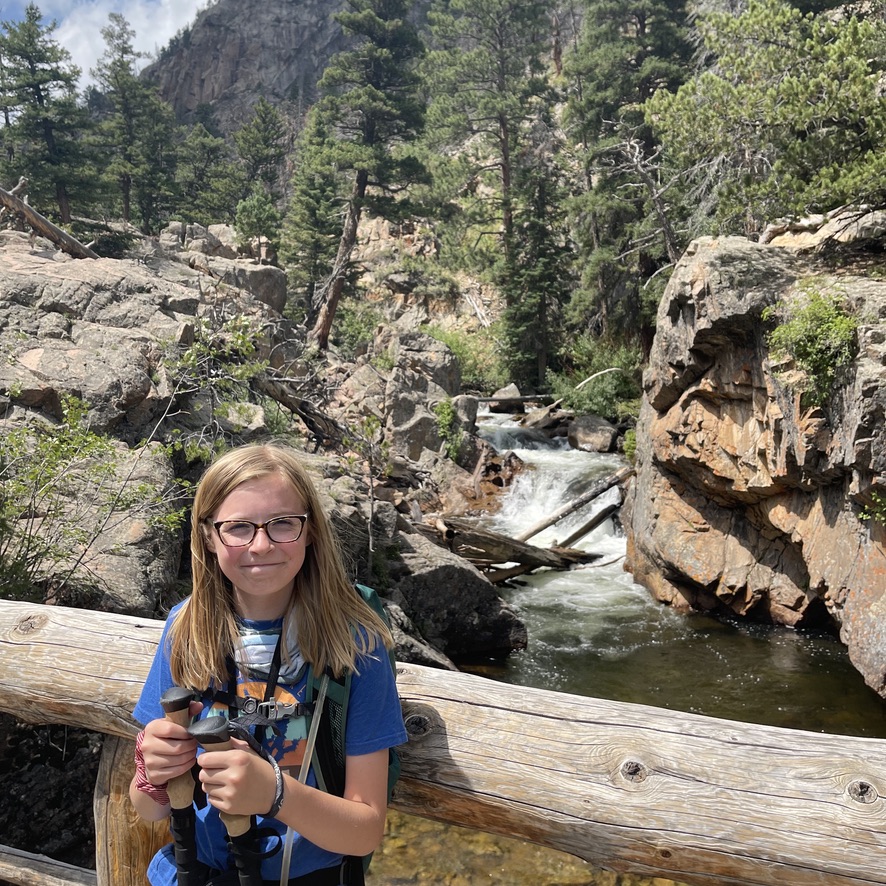 but for the most part, we were just longing for the trailhead. quite possibly, the only thing that saved the day was anna's insistence on narrating an interactive oregon trail game, right until the bitter end. just as the story ended (with josh allen, my mom, and ruby making it to oregon city safely), we arrived at the trailhead, only to discover this sign: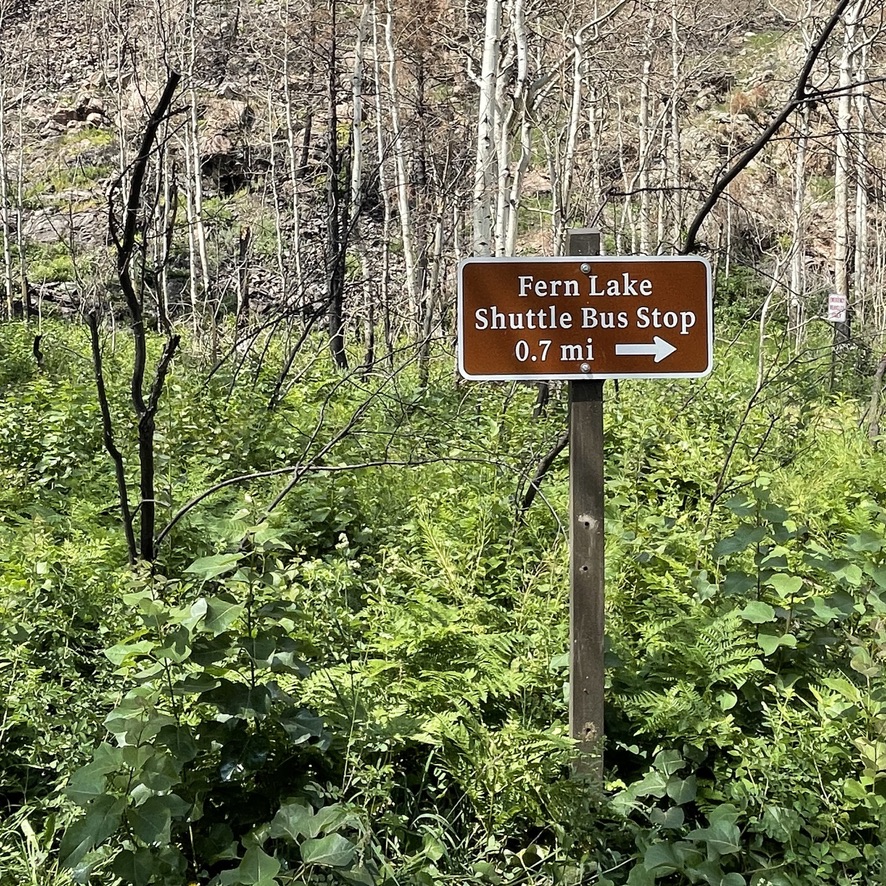 so. much. ugh.
we walked the miserable 0.7 miles along the road back to the bus stop, where we awaited our chariot and were whisked back to the bus stop at our campground. (and then made that miserable walk up that stupid hill for one last time). and our last hurrah was hurrahed.
until next time, rocky mountain national park. until next time.