for my last big adventure with the kiddos whilst in custer, south dakota, i dragged them all out to the mammoth site. it was about 45 minutes away, in hot springs, and we knew it would only take a couple of hours at most, so we were able to have a lazy morning. which means extra ruby snuggles.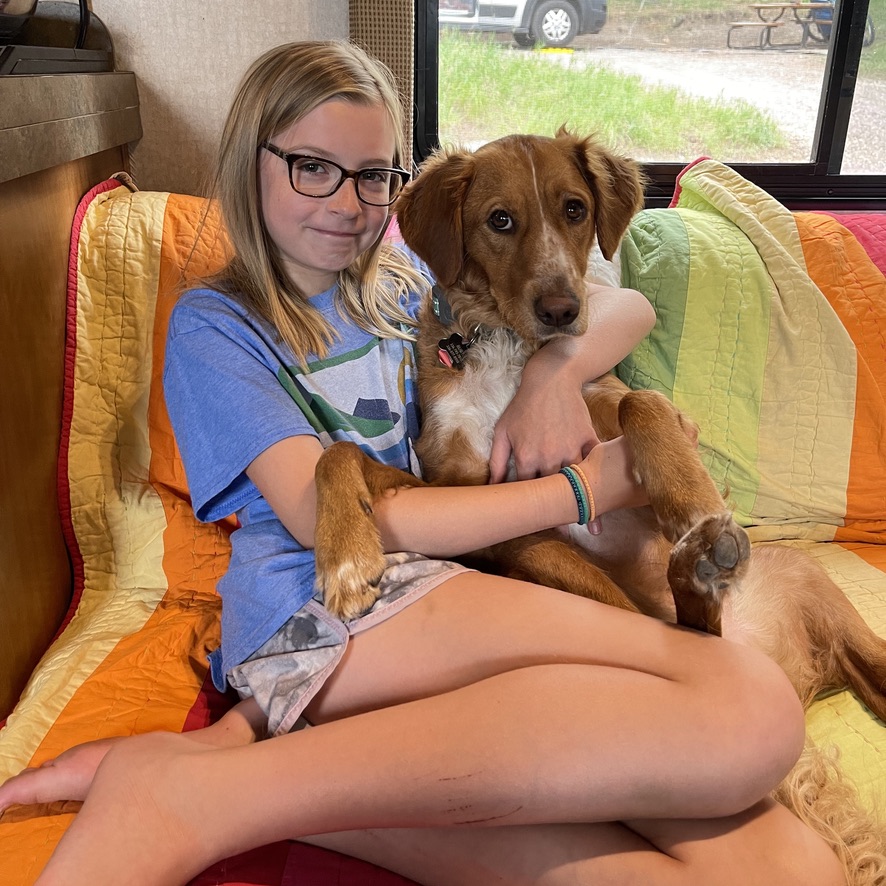 we really didn't know what to expect at all. we were going on a hot tip from a fellow rv traveling friend who is into science and such. the mammoth site is basically a big ongoing live archeological dig. likely related to the same geology in the area that has caused all the cave system, the mammoth site started as a sink hole that filled with water and was a slippery drinking hole for male mammoths. they would often slip in and not be able to escape, making this are a mass grave of perfect intact mammoth bones. it eventually turned into a massive mound that no one really thought much of, until a contractor clearing the way for some construction dug into the pile, revealing the archeological gem. i think at the time we went, 61 mammoth skeletons have been excavated, and still counting. ok. that's the summary. my summary. don't trust any of that info.
we got to watch several actual archeologists at work, and they welcomed all of the questions. after we checked out the exhibits, we started our self guided tour.
it was all pretty cool. i wish i could remember specific information about each of these photos, but alas, i cannot.
as we walked around the edge of the pit, on the walls behind us, there were many infographics about the comparing the sizes of prehistoric and current animal species. it was in one of these pics that we realized isaac is a giant, measuring in at 6′ with shoes on. sheesh.
we made our way around the entire exhibit. it was a little annoying because different groups were playing the information on an app, and others were reading aloud, so it was a cacophony of mammoth info unless we waited to have each spot to ourselves.
at the very end, there was a staircase down to a platform that allowed us to be up close and personal with all of this in process excavation. very cool.
after our self guided tour, we visited the museum, which had quite a bit of info and was very hands on.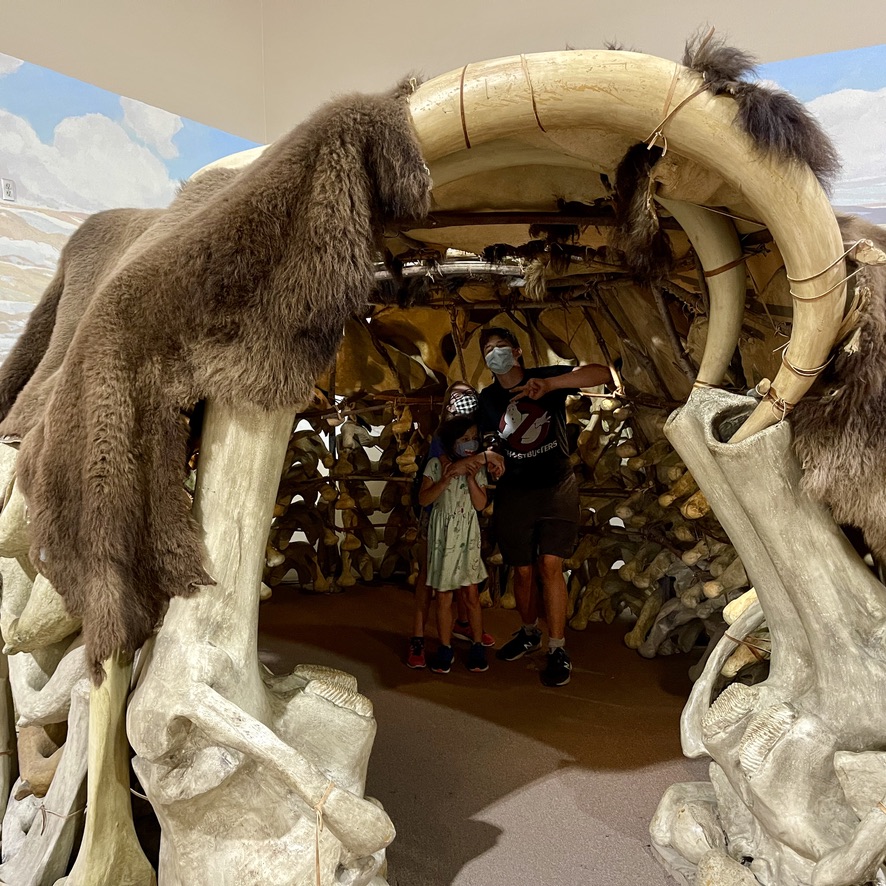 the girls' favorite part was holding the huge replica tusks. mine was the diorama on how buffalo are herded off cliffs, creating a bounty of meat and bones to be harvested.
it was a non stressful last day for us (well, me. derek had plans with the kids for the next day). and it was an interesting bonus activity at a place i didn't even know existed. always a fave.