on a beautiful, sunshiny, october day, we packed up the fam and headed down the road to blowing rock, to partake in a little colorful autumn leaf admiration. our first stop was an overlook on the blue ridge parkway, where we hopped out to take a few pics and check out the scenery.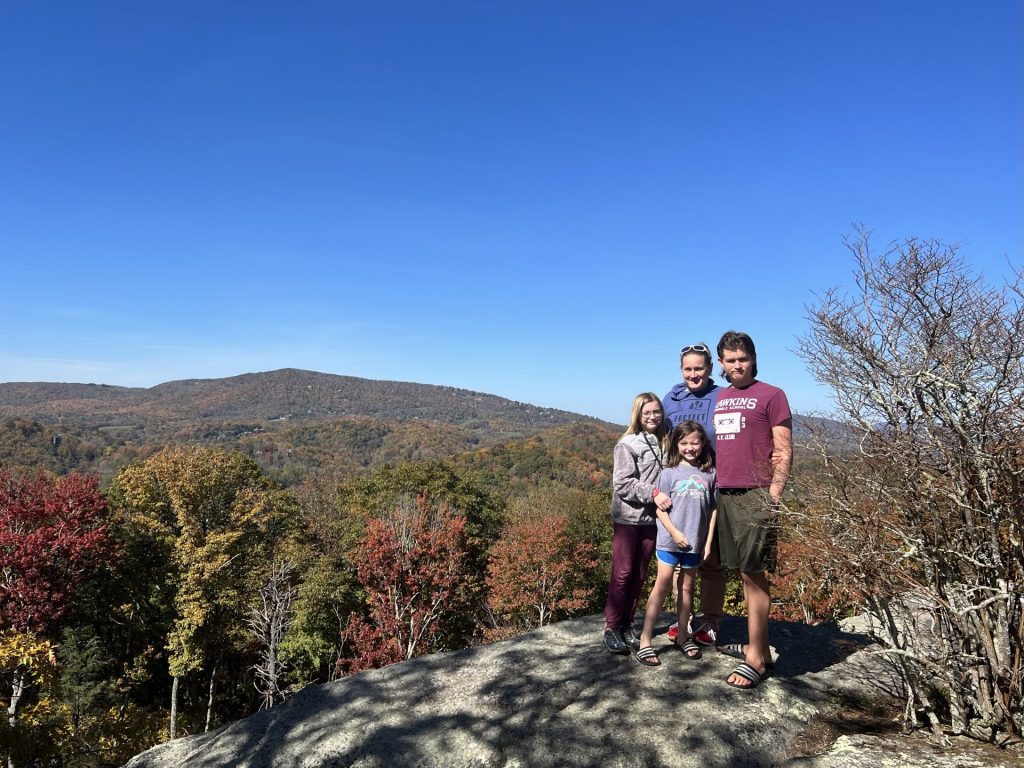 from there, we went to julian price park, for some stream and lakeside sitting.
i think we picked a pretty good day, as far as peak leaves go.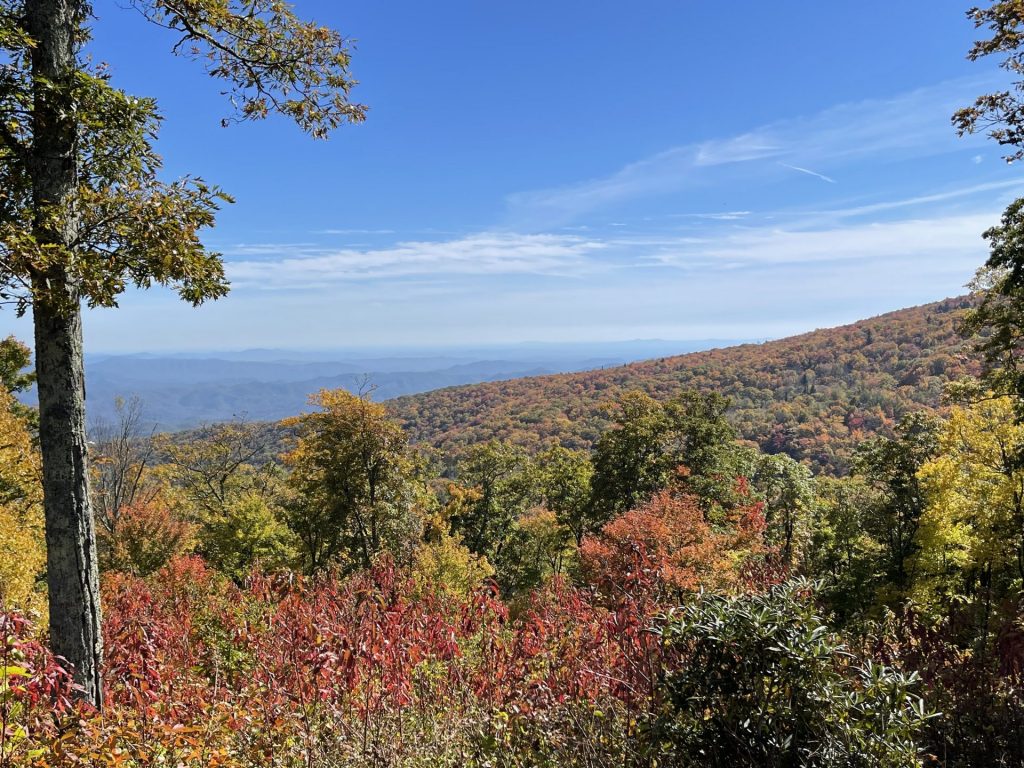 we stopped at the linville viaduct visitor center, which was closed, but had some parking and access to a trailhead, so we took a spontaneous (and under prepared) hike.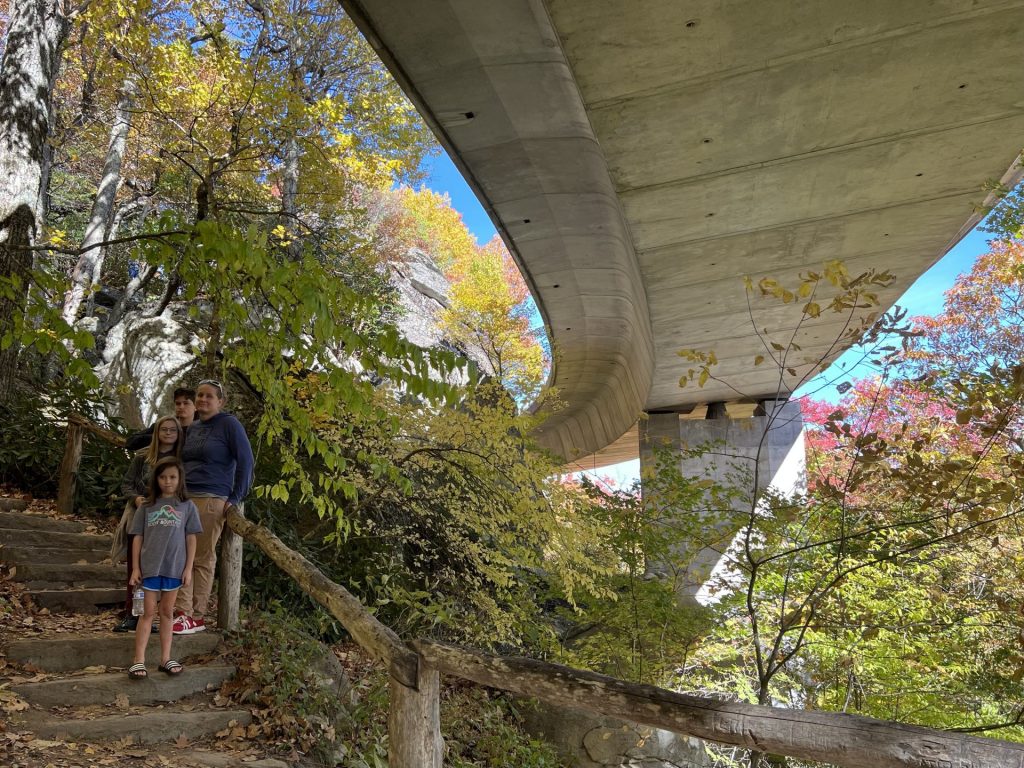 despite our horrific footwear options, we survived the very short and very easy hike to a little overlooky type rock thing, where we got a pretty good view of the viaduct.
after we had taken in all the beauty, we made the long hike back.
no visit to the mountains would be complete without a stop at the valle cruces mast general store, where we bought an insane amount of candy.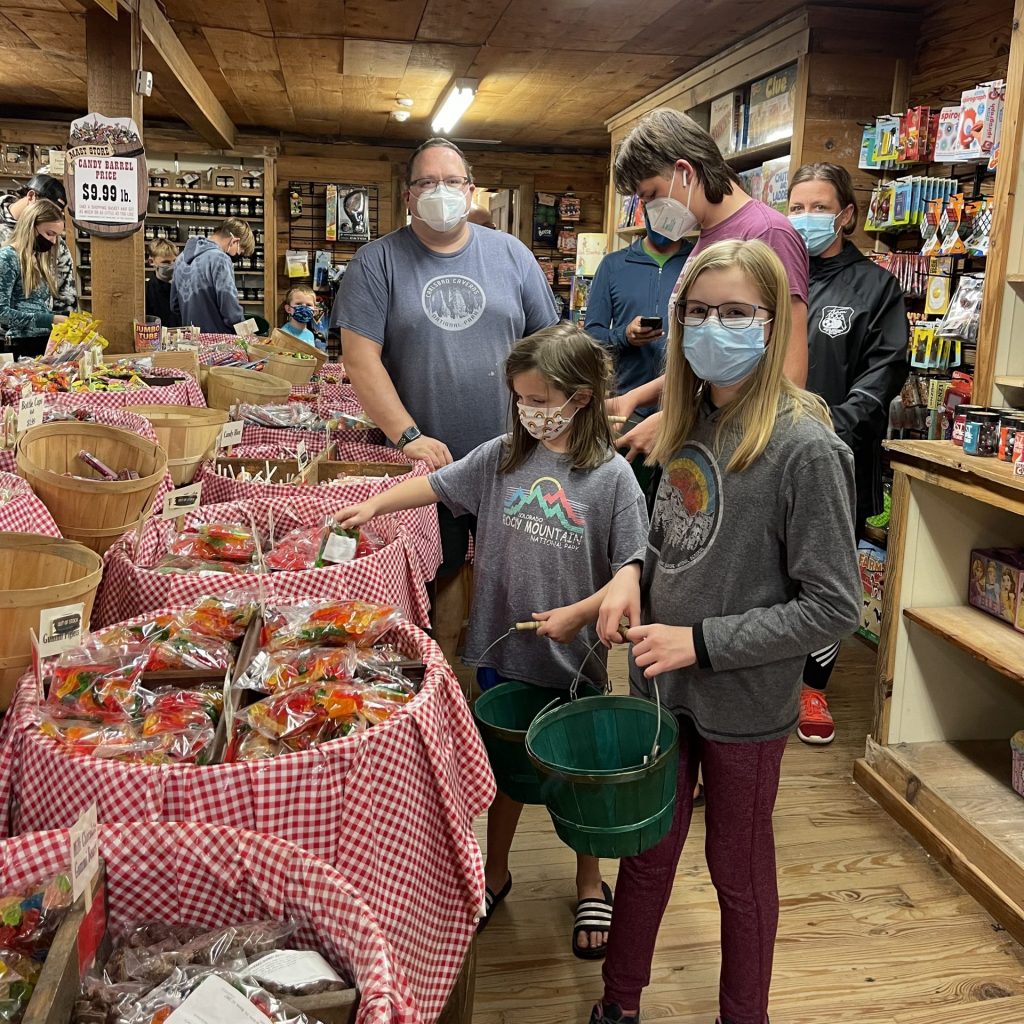 on our way home, we stopped at an antique store in boone where i once found a vintage bills glass that i parted with before we went on the road and i have been trying to replace ever since. unfortunately, i came up empty. then, some dinner at a mexican restaurant, before heading back to good old stupid winston salem.