this year, we have found ourselves slightly obsessed with an instagram personality known as the tiny chef. he's a stop motion character of unknown species, with a lovable and distinct manner of speaking, who loves to cook and hike, and is into pop culture and buttons. if you don't know who he is, you should check him out on instagram or youtube. but, in the meantime, here's a photo for reference.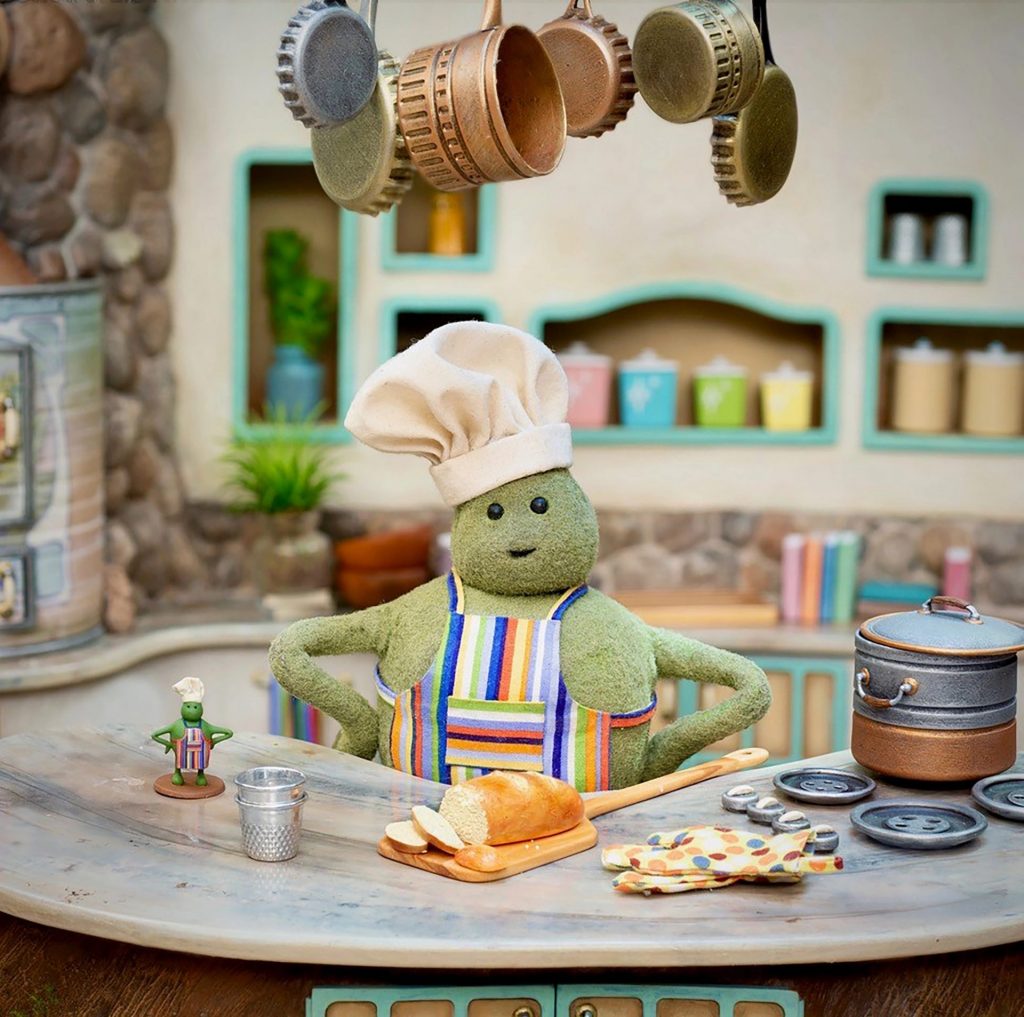 all of that to say, i couldn't have been more delighted when hazel decided on a tiny chef birthday cake for her 8th birthday this year. he's a little obscure, so there's not a lot of cake inspiration out there on the internets, but i managed to find a few, and spent a good amount of time on his insta page looking for ideas, and here's what i came up with: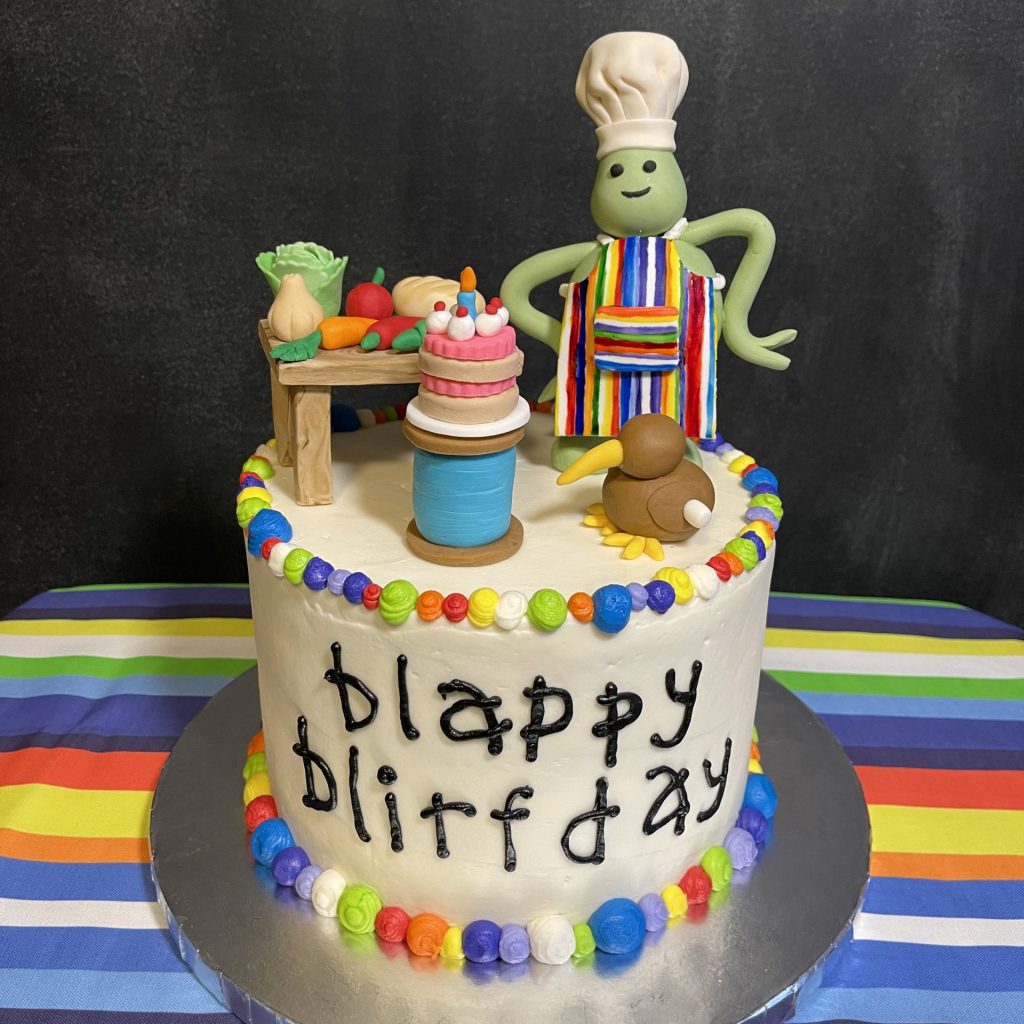 i could not possibly be more happy with the results. i had a few bumps in the road along the way, but i learned so much in the making of this cake. and by cake, i mean all of the toppers, since the cake is just box mix and american buttercream.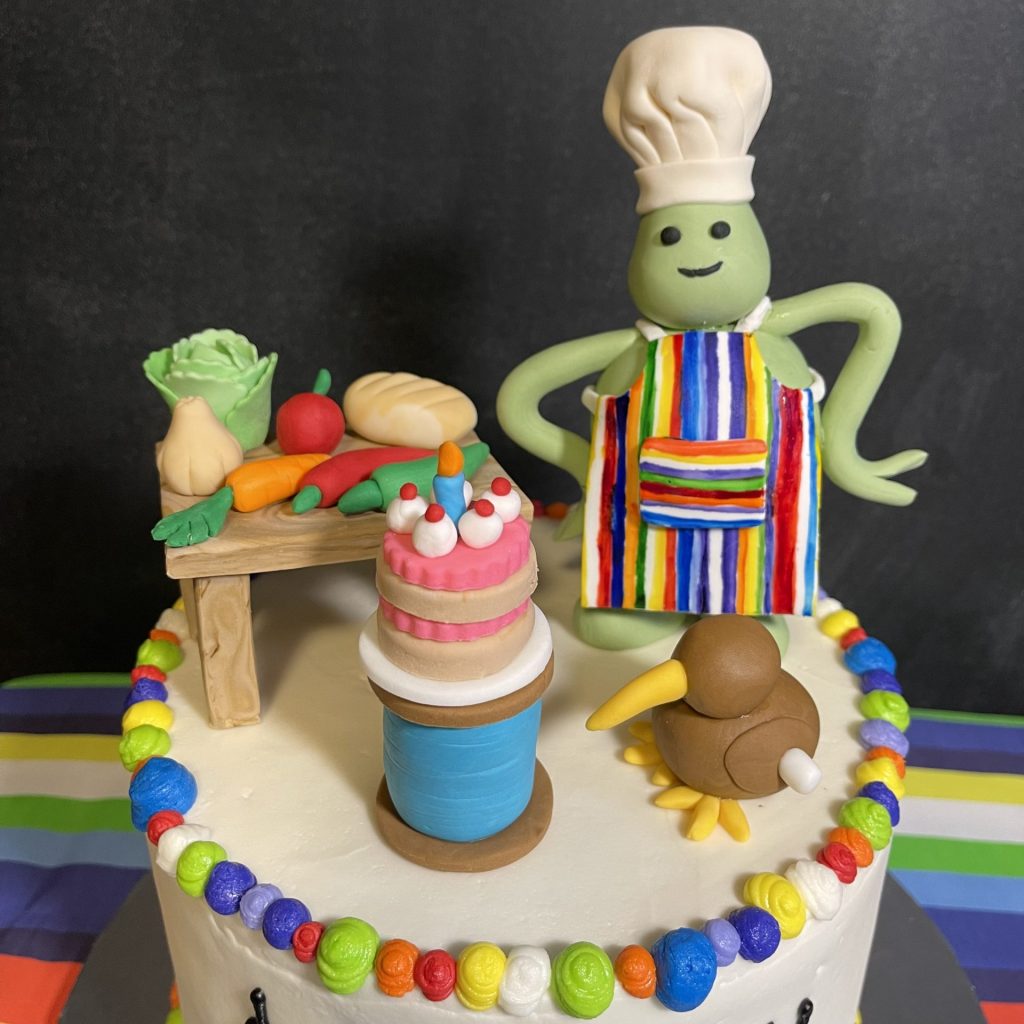 after thorough research, i think i managed to copy tiny chef's handwriting font. and the colors around the cake are supposed to match the colors of his apron.
i have never more thoroughly photographed a cake in my life. i loved all the tiny details. the foods. tc's little wind up avian friend, whose name escapes me. a birthday cake, per hazel's request. chef's hand painted apron, with tie details in the back.
hazel fully approved. she loved it completely.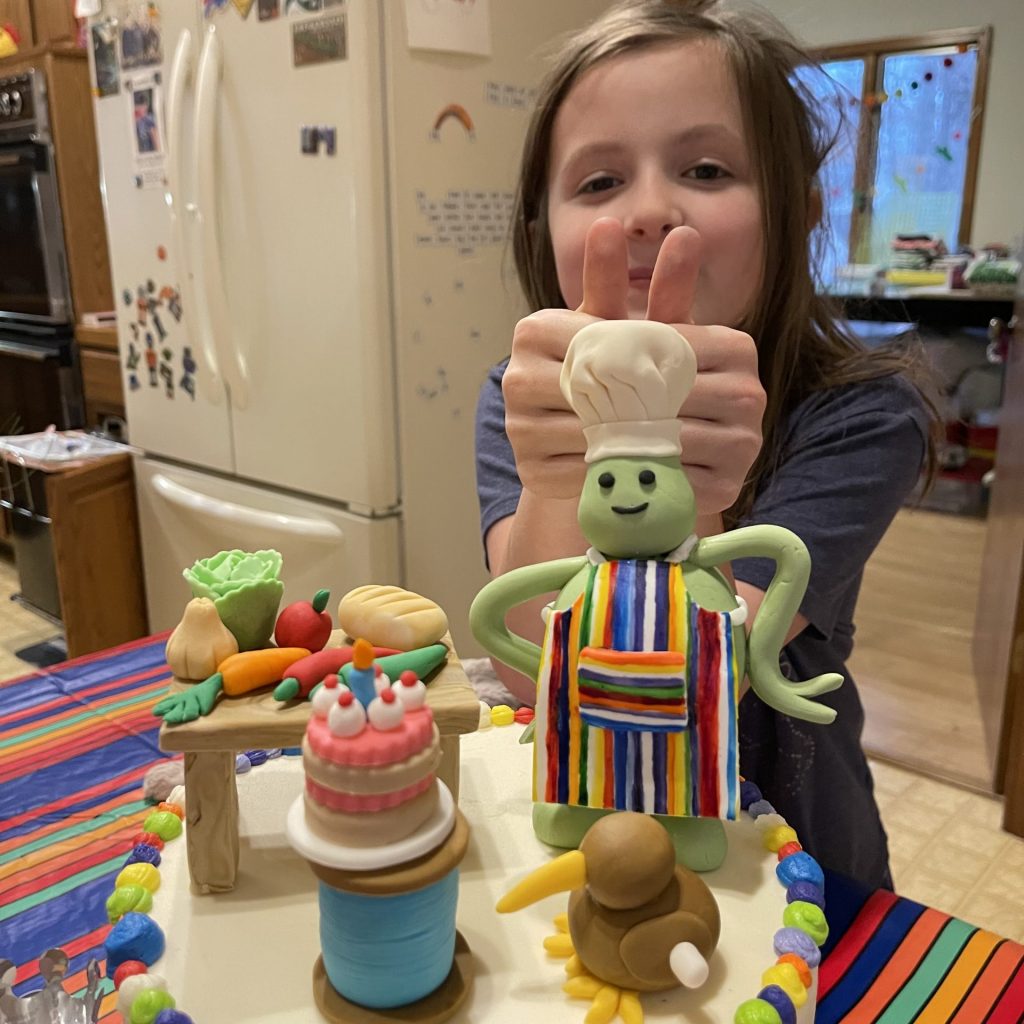 i mean. it's literally the best thing i have ever made.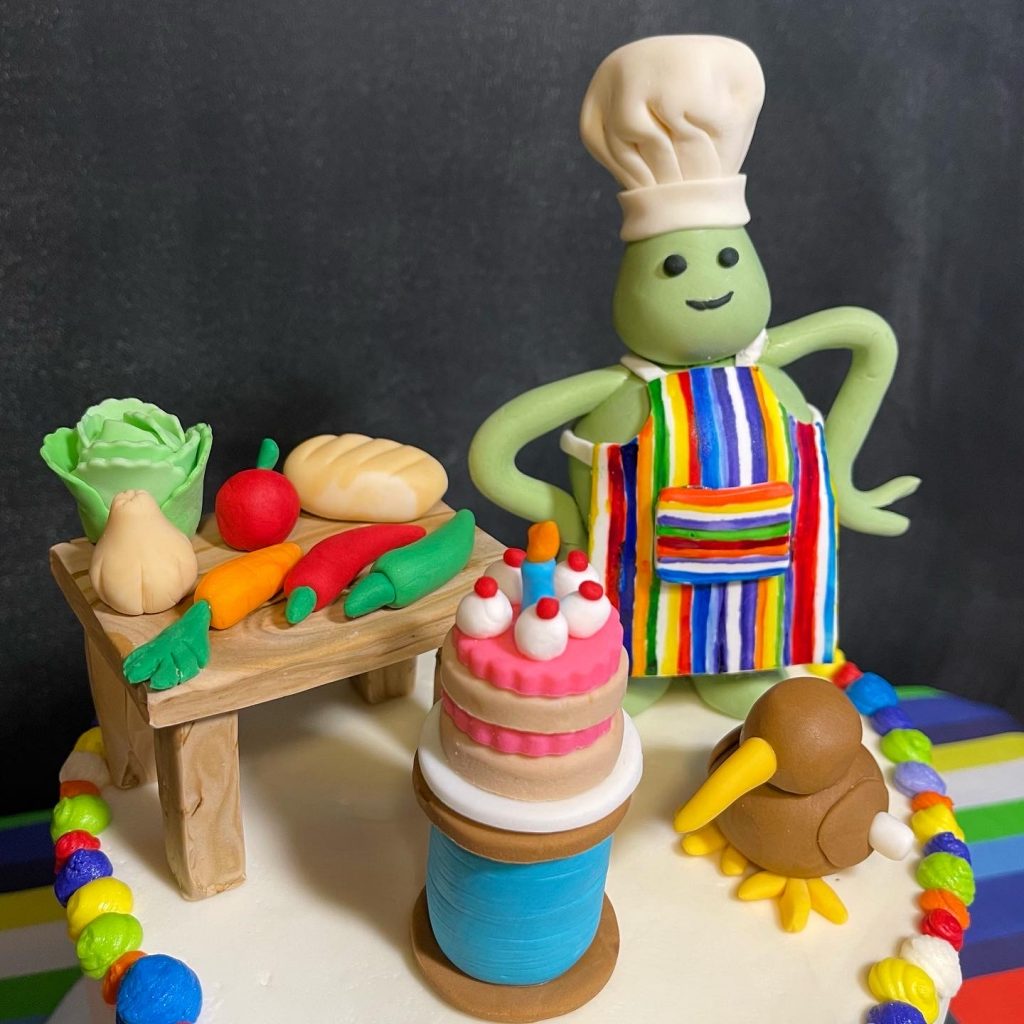 of course i posted it on instagram, and i got several comments from tiny chef folks, and even tiny chef himself. and then i was even included in one of their update videos. basically, i've made it. i'm pretty sure i've peaked and every cake i make for my kids for the rest of their lives will be a disappointment.