now that we live in a stupid giant stationary house, there's a lot of extensive sugar themed projects to fill up our christmas season. (and that doesn't even count hazel's birthday, which falls right in the middle of all of it).
firstly, there was the annual decorating of the gingerbread houses. this year, i opted for kits, but probably definitely way overdid it with sprinkles and other decor items. that's a running theme around these parts. and, in a surprising turn of events, the boy was even willing to grace us with his presence.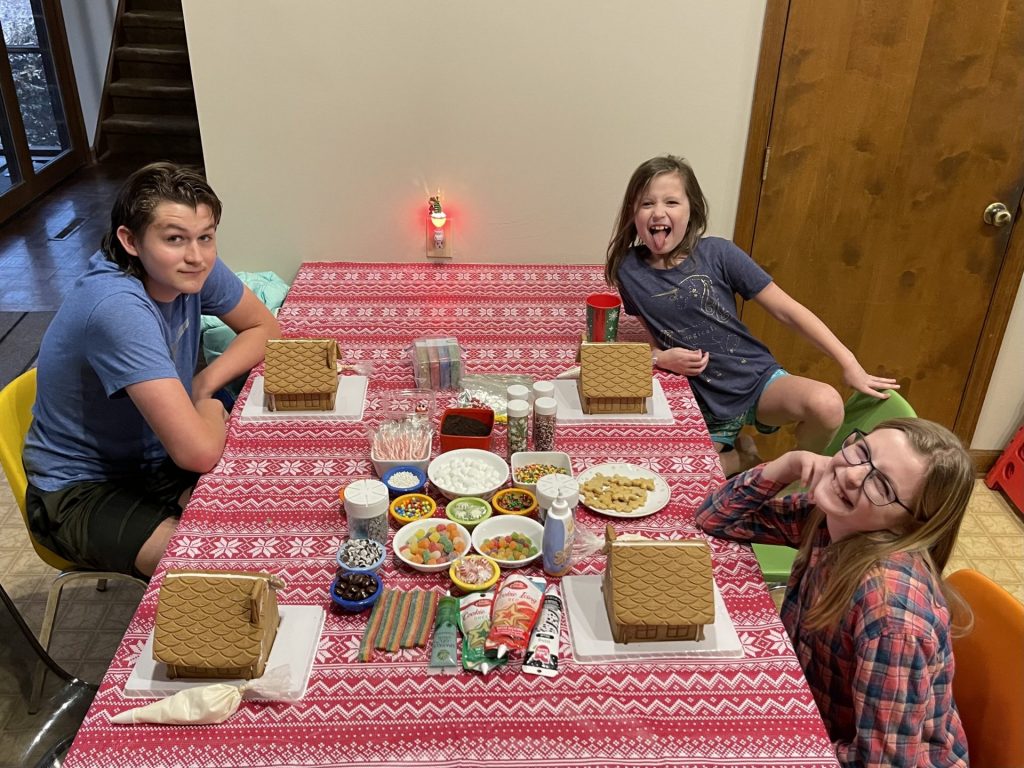 hard at work. the kit houses are much bigger than the graham cracker houses from last year, or the mini houses we used to make on the road. but the girls are meticulous and patient.
our final results. anna, hazel, me, isaac.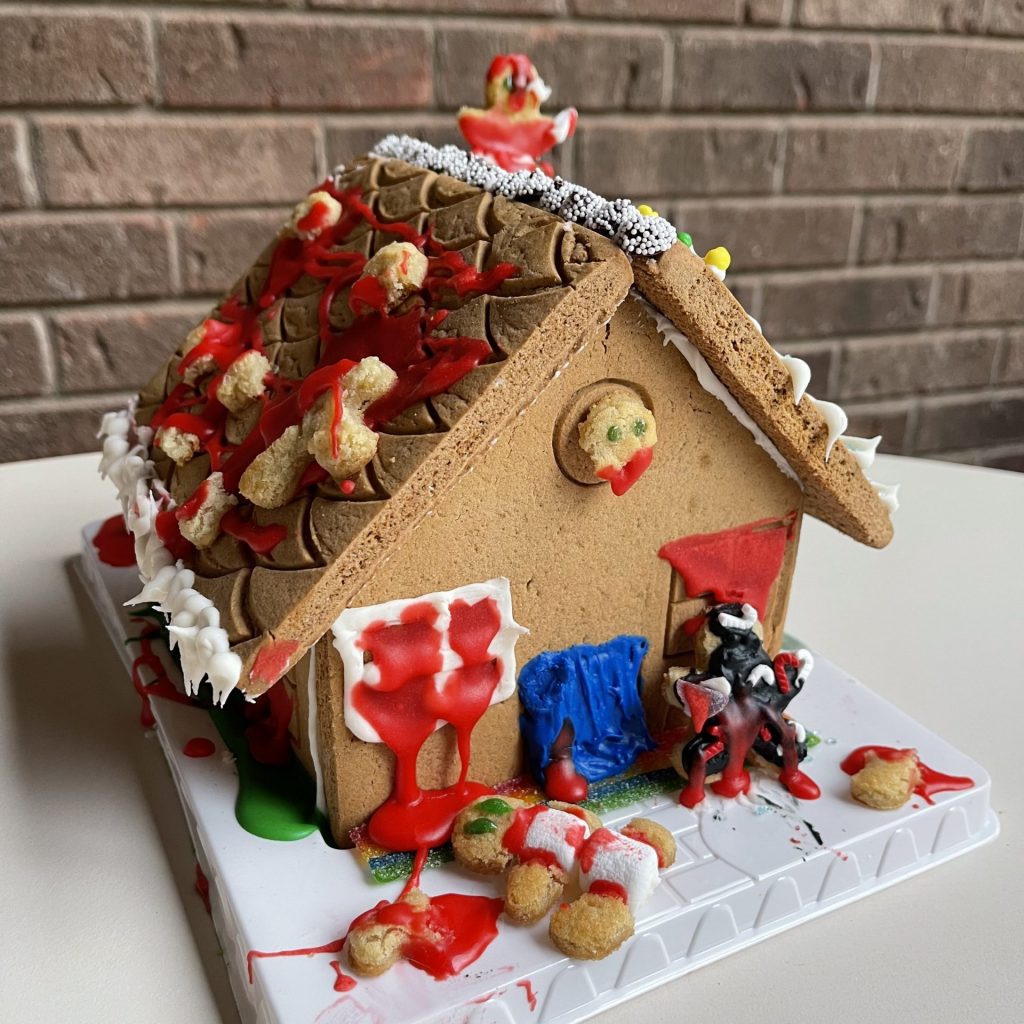 a very cute neighborhood. i made the mistake of leaving them outside, where they promptly dissolved or melted or whatever into sticky clumps.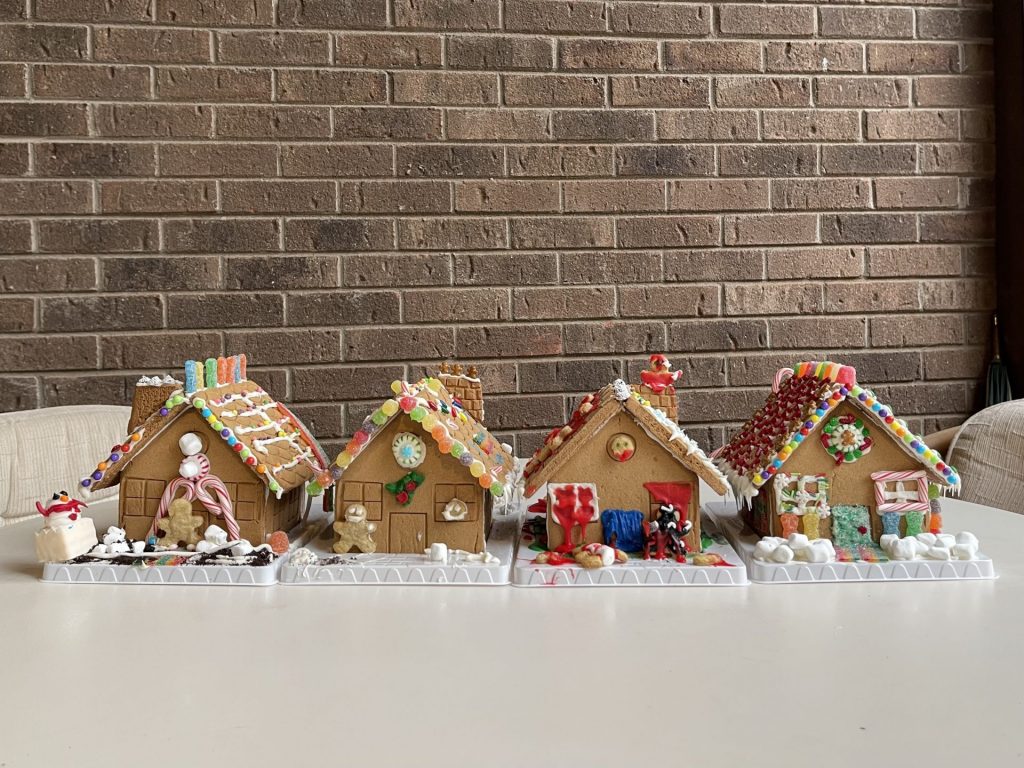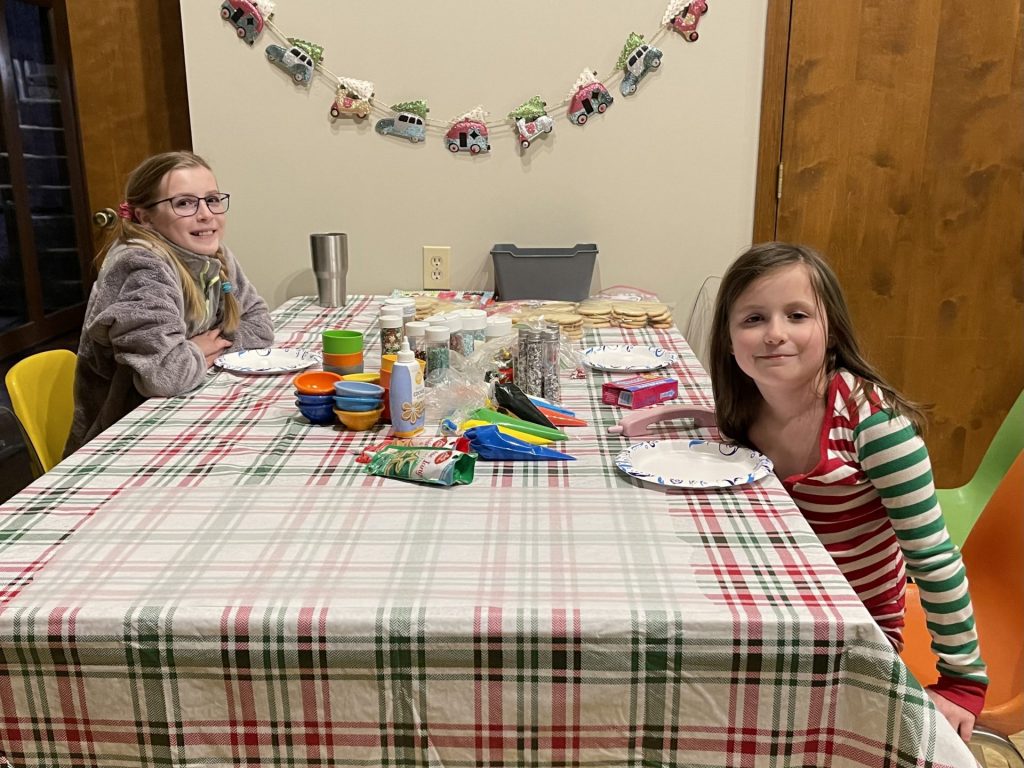 after hazel's birthday extravaganza, i wasn't sure i had it in me to make millions of batches of cookies this year. but, i knew for sure we would make cut outs to decorate. i was pleasantly surprised when i pulled out the cutters and there were several new shapes that i had forgotten about. i had ordered them last year, but they didn't come in time for baking and i had stashed them away and forgotten about them. we were all pretty excited to have some new canvasses with which to showcase our talents. oh, and also to use up my excessive, gratuitous, ridiculous, embarrassing stash of christmas sprinkles.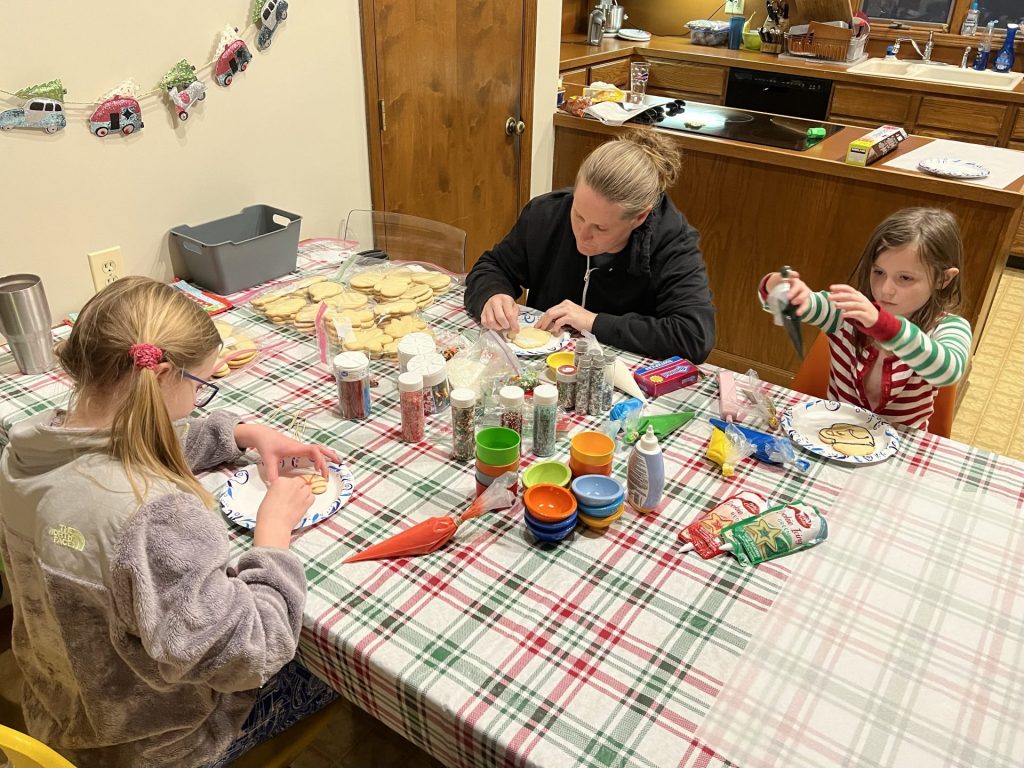 our final results were pretty amazing, if i do say so myself. we used a glaze instead of buttercream. the colors are better, the sprinkles stick better, and the cookies store more easily because it hardens when it dries. for the first time since i can remember, both girls stuck it out to the bitter end, hazel opting for meticulous quality and anna for a most fast paced decorating turnaround. and in keeping with tradition, we made a josh allen cookie and this year we introduced a bison into the lineup, using a cutter picked up on our summer road trip. of course it's red like a vintage bills logo. some of this year's new cutters are: the snowglobe, ornament, santa, reindeer, snowman, bell, cocoa mug, ugly sweater, candy, and pickup truck. basically, we mostly only used new cutters, except for the tree, candy cane, light, and angel.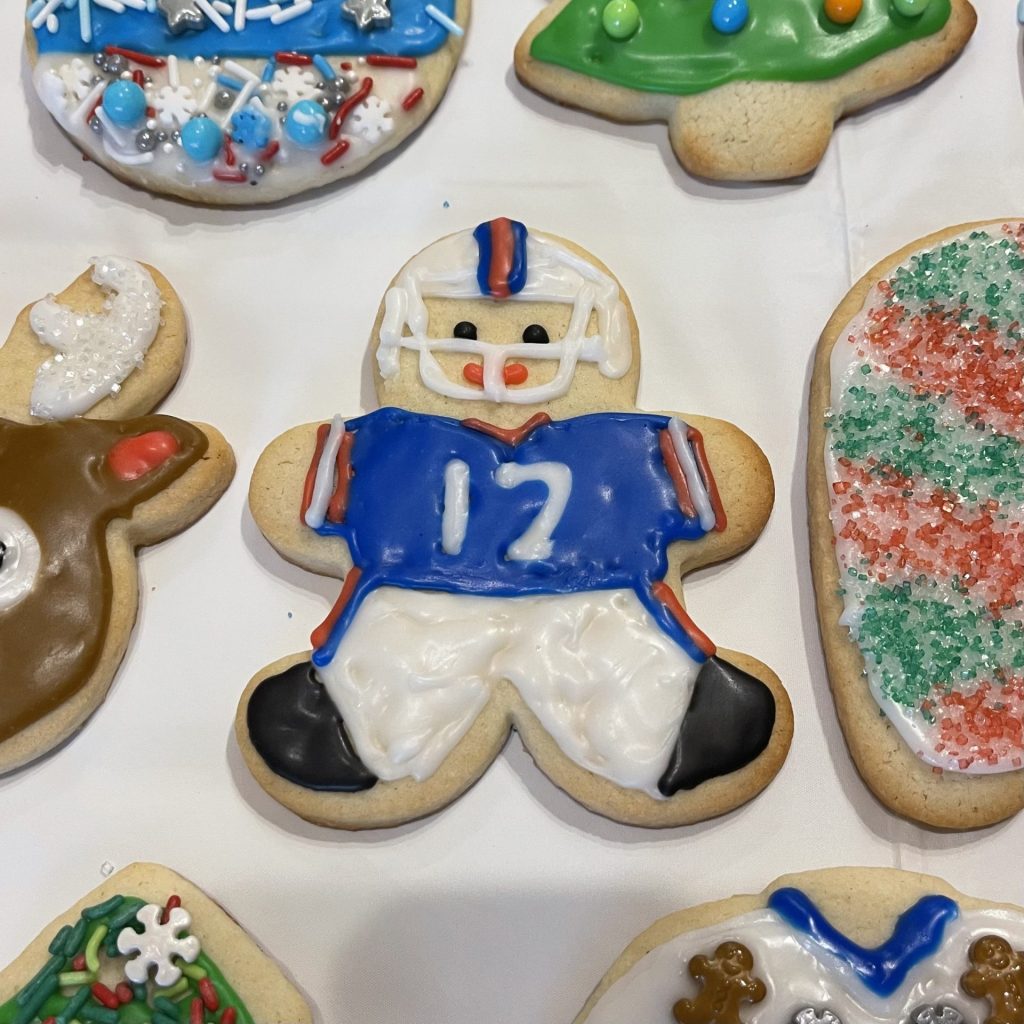 eventually, i got my baking mojo back, and ended up baking so so so many cookies. hazel was glad to assist, and provide quality assurance and taste testing, to ensure we were putting out a quality product. after all, my usual helper was in school.
all told, i made sugar cookies, chocolate snickerdoodles, peanut butter blossoms, ginger molasses cookies, seven layer magic cookie bars, orange cranberry pinwheels, candy cane butter cookies, and italian meatball cookies. i made up several plates to give to local friends (which turns out, aren't all that many), some smaller bags for the numerous delivery drivers that make our pandemic christmas possible, and these two huge platters to take to the grandlidbom swedish christmas celebration.
now it's january as i type this. the cutters and sprinkles are packed away. and baking time is exchanged for gym time. and the cookies are replaced by avocados and eggs. until next christmas season…