if you follow along on my blog at all, you'll know that anna has been making cookie cakes for a little business venture lately. you'll also know that she has loved her first year in public school and REALLY loves her teachers. so, for an end of year gift, she wanted to make them each cookie cakes. while we were running some errands, she bought an extra spring form pan, so she could double her efficiency. and then she got to bakings….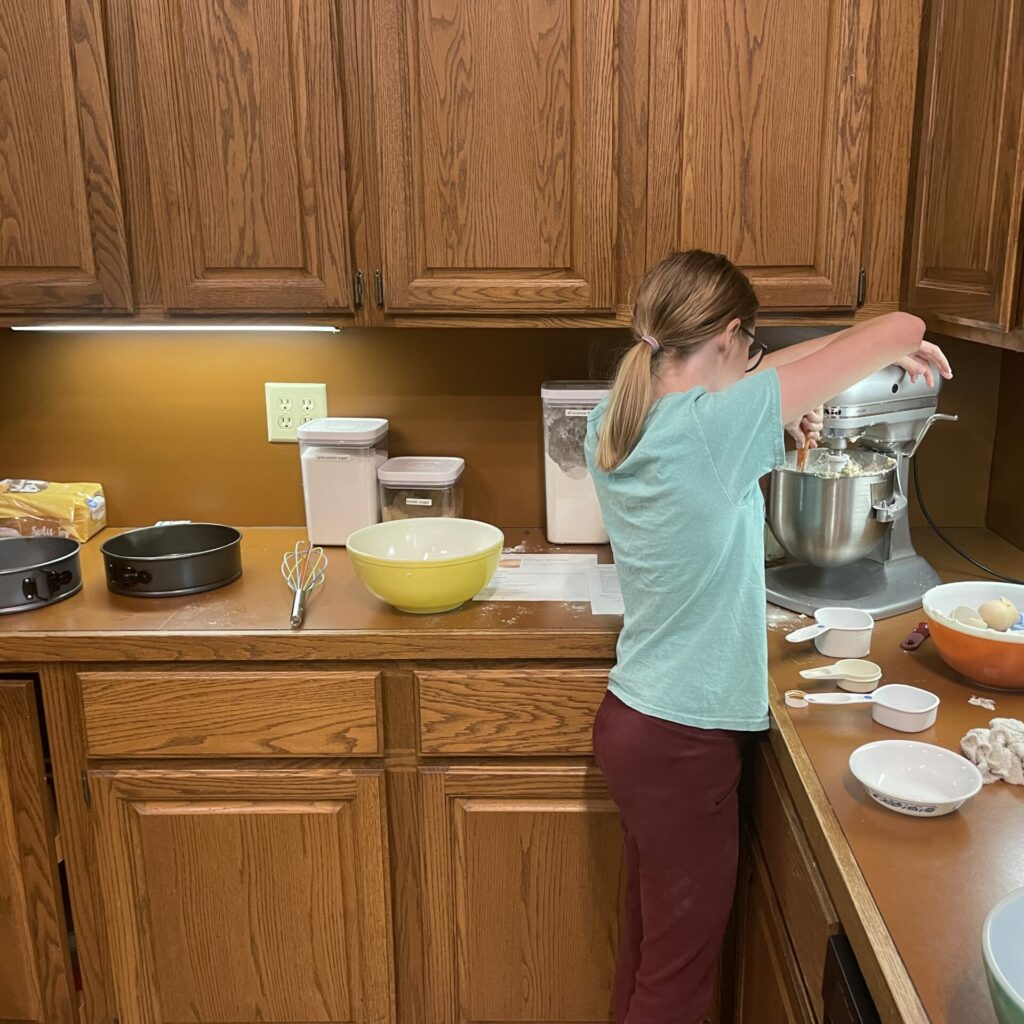 she made two chocolate chip cookie cakes and three sugar cookie cakes. i helped her color a myriad of colors and fill piping bags, but then left her to her own devices while i went out for the evening.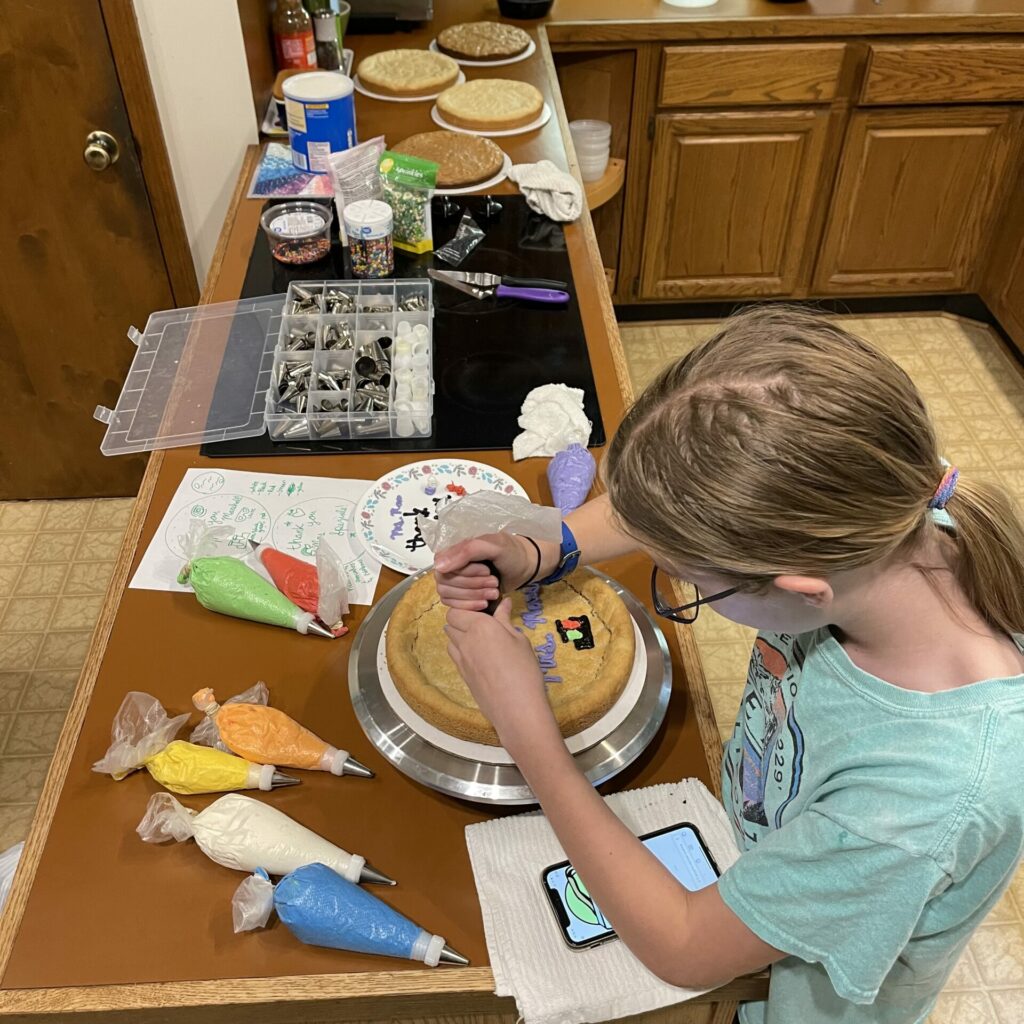 when i arrived back home, the cookie cakes were all personalized and decorated. she did a pretty good job, if i do say so myself. one teacher actually thanked me for them and i had to tell her that it was all anna's efforts and skills, and i was just the sous chef (dishwasher).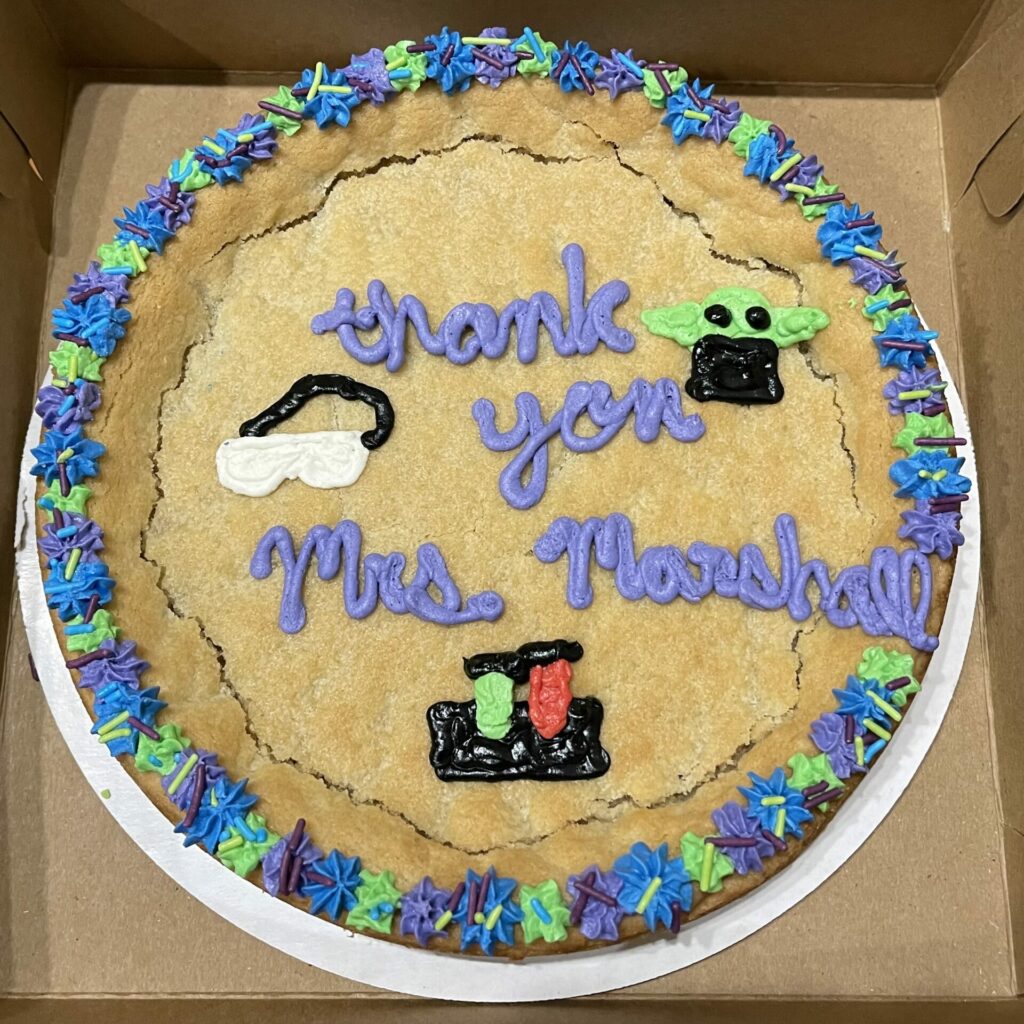 sooooooo…. if you're interested in an annababy cookie cake, she sells them for $15 and would be glad to have your business. 🙂