the same weekend i made the rosette graduation cake, i also made a minecraft cake for lochlyn, hazel's old bff, from our homeschool co-op, from way back in the pre-covid days. lochlyn's mom gave me free reign, so i showed her this cake i made for isaac's 8th birthday, and she liked it so it was a go.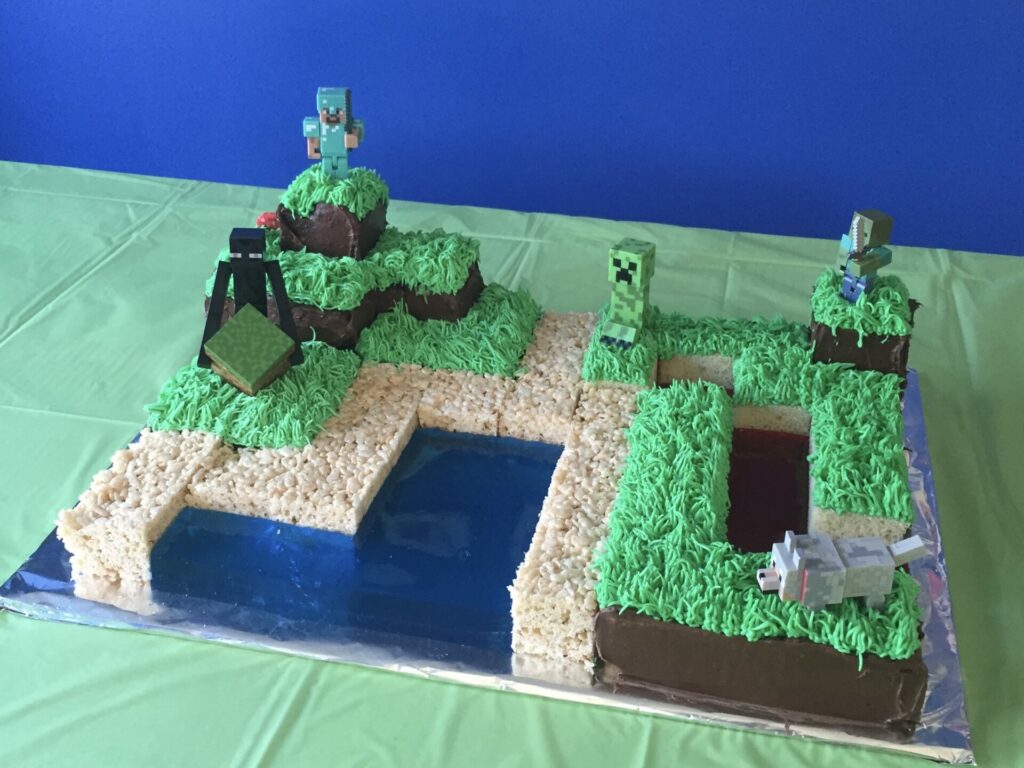 selfishly, it also made my life a little easier, because i was able to make up the jellos, cakes, and rice krispy treats, frostings, and oreo crumbs in advance and just assemble the cake the friday night before the saturday morning party.
for the actual design, i enlisted the help of the previous minecraft cake recipient, isaac lidbom. i gave him the amount of each ingredient and told him the size of my board, as well as some other requirements, and he created a plan in actual minecraft. then it was go time. i messed up some cutting of the rice krispy treats, so i was short one block from ike's original design, but otherwise it came out spot on.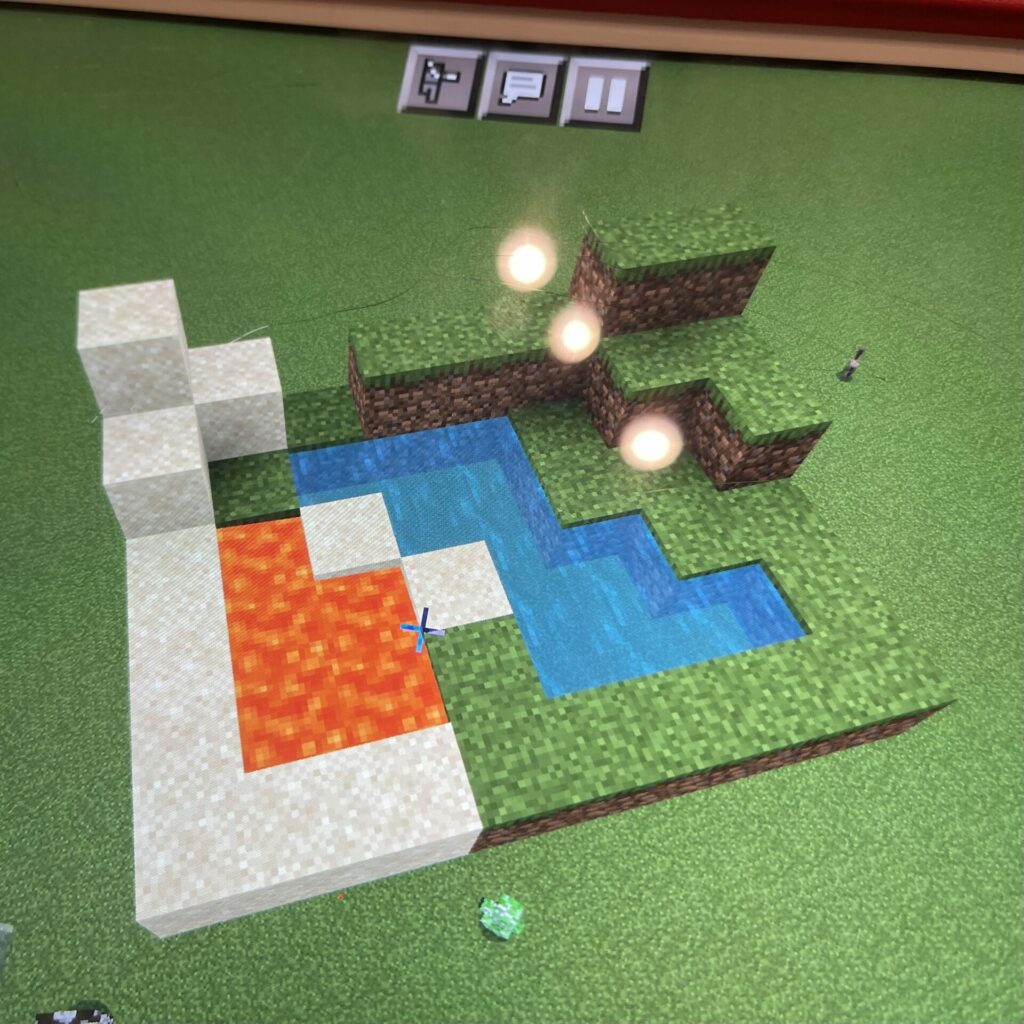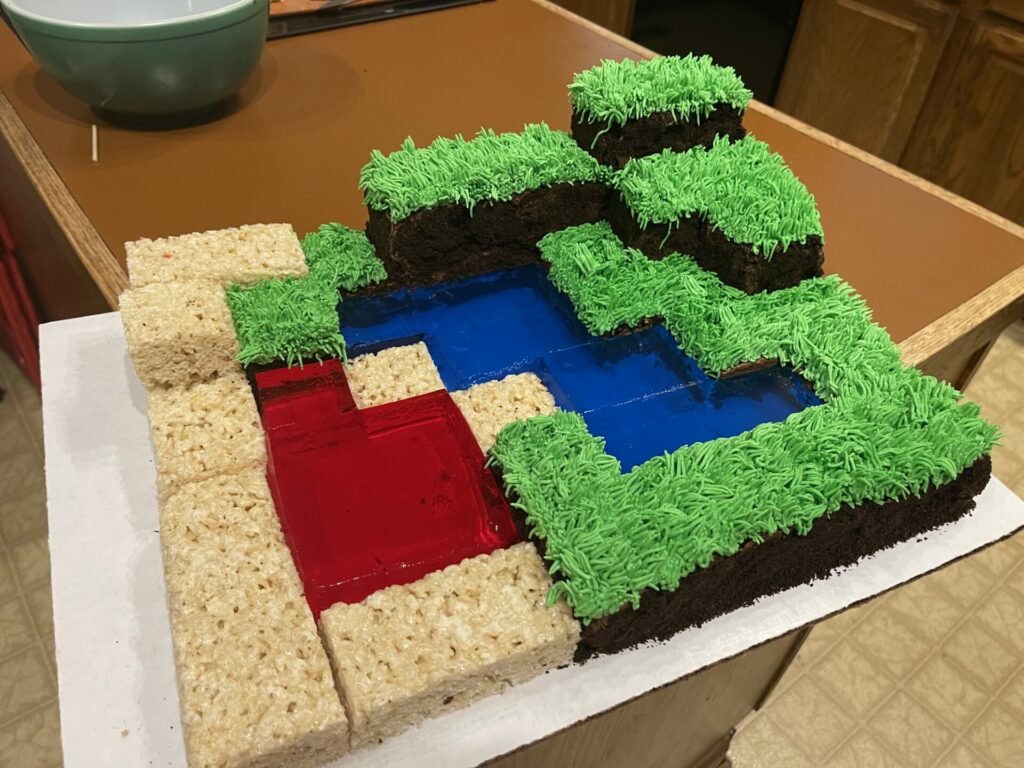 one difference between his cake and this one was use of oreo crumbs on the sides of the dirt blocks. i apparently did not use them in his original cake and that was probably the way i should have gone. i kept getting crumbs in the jello and i was quite flustered by the time it was all said and done. it didn't help that i was working until 10 or so at night and i'm decidedly not a night owl.
anyyyywayyyys. hazel and i loaded it up early the next morning to make the 50 minute (very nerve racking) drive to the party. i had ordered some figurines for the top, but they didn't arrive in time, so i ransacked my kids minifigure supply for the toppers. lochlyn's mom ordered the customized paper toppers, but i gussied them up with anna's laminator. it all came together beautifully and the birthday girl loved it, but was maybe also slightly distracted by her big surprise gift of guinea pigs that arrived at the same time. haha.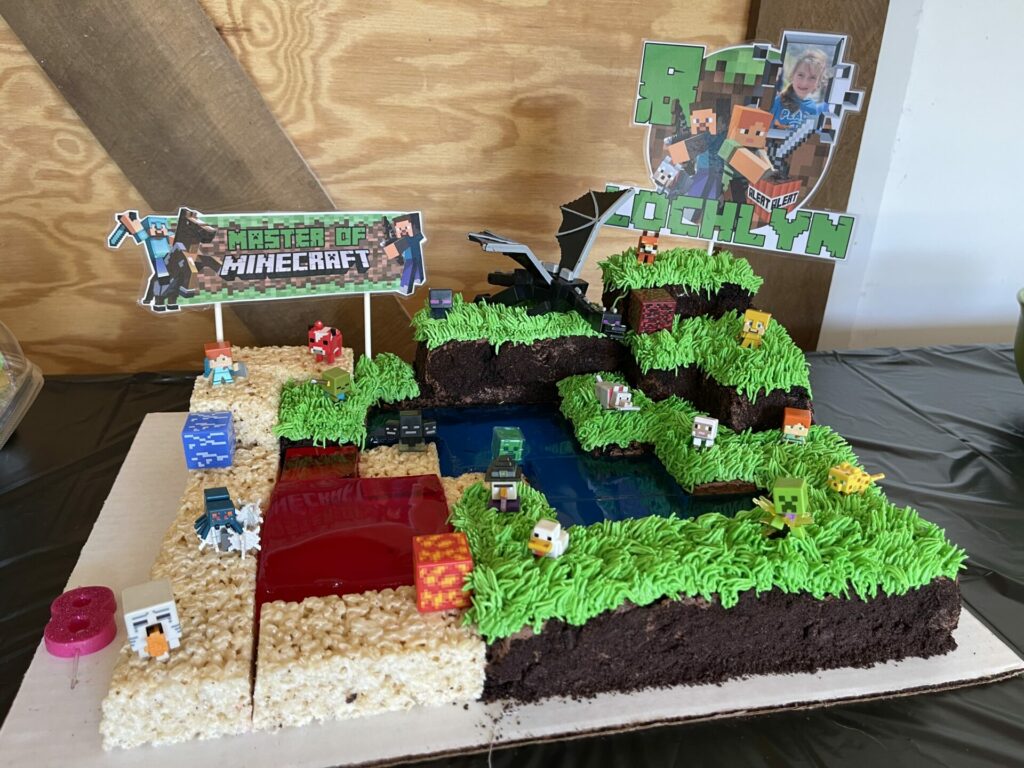 the kids loved it all. most of them liked the jello more than the cake. and the adults ransacked the rice krispy treats. i had also brought a dozen cupcakes just to be sure there was enough to go around and i'm glad i did, because they got gone too.
lastly, here's the bday girl, stuffing her face. 🙂