ok. here's how this one went.
my friends at sewingly yours, my local quilt shop, ordered a dozen cupcakes for an event at their shop. since i had a pretty wide open week and free reign to make whatever i wanted, it seemed to be a good time to try my hand at my current obsession: bouqcakes, or floral cupcake bouquets. i have spent countless hours on instagram admiring them, saving them, watching tutorials about them. and, i even took that one workshop online.
first things first, i settled (after a LOT of deliberation) on a color scheme and mixed up my buttercream colors. i had a hard time getting the pink how i envisioned it, but this one did just fine.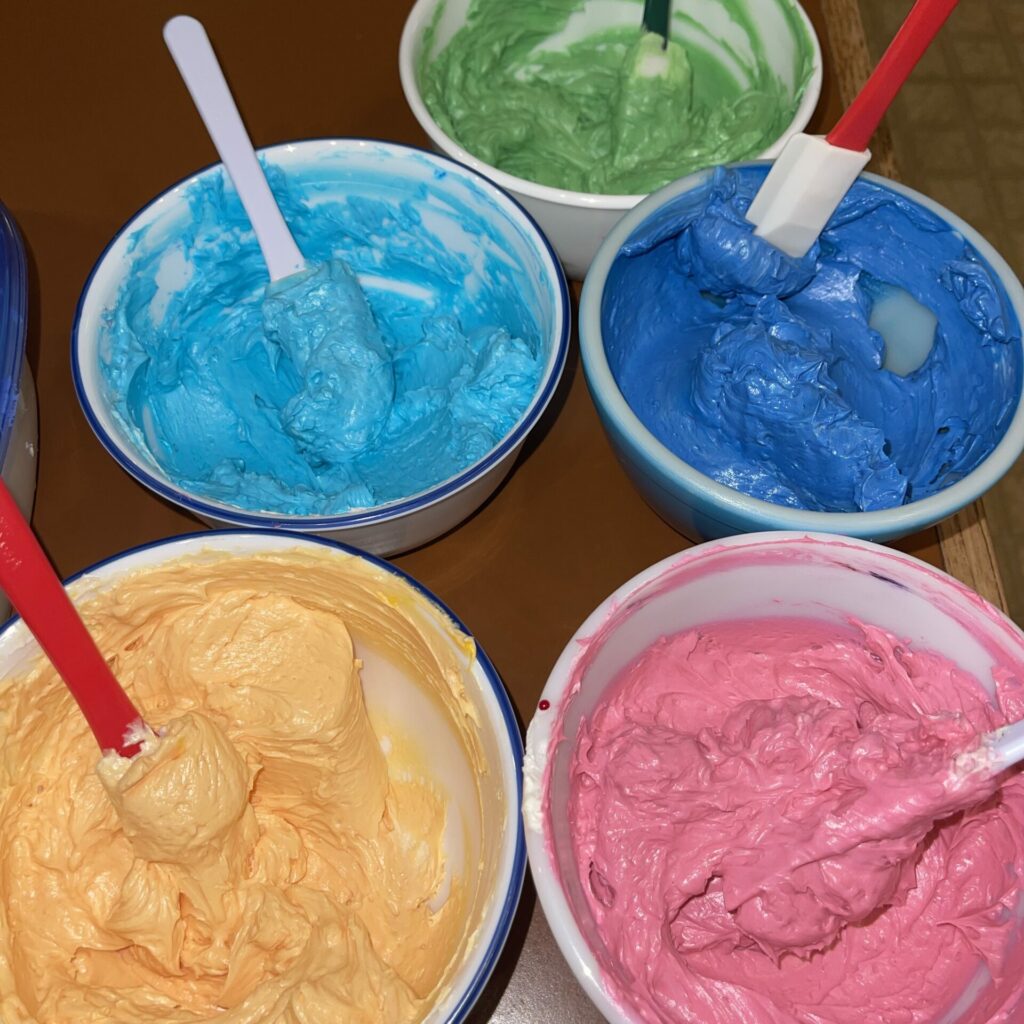 on the day of final assembly, all i had to do was fill the already made cupcakes with already made ganache, make the various flowers, and box them up for delivery. obviously, i made extras of each flower, in case of catastrophe, and on my last chrysanthemum (and last flower of all), said catastrophe took place. it was an extra, but i didn't like one of the others, so i scraped enough frosting together to make one more and crisis was averted.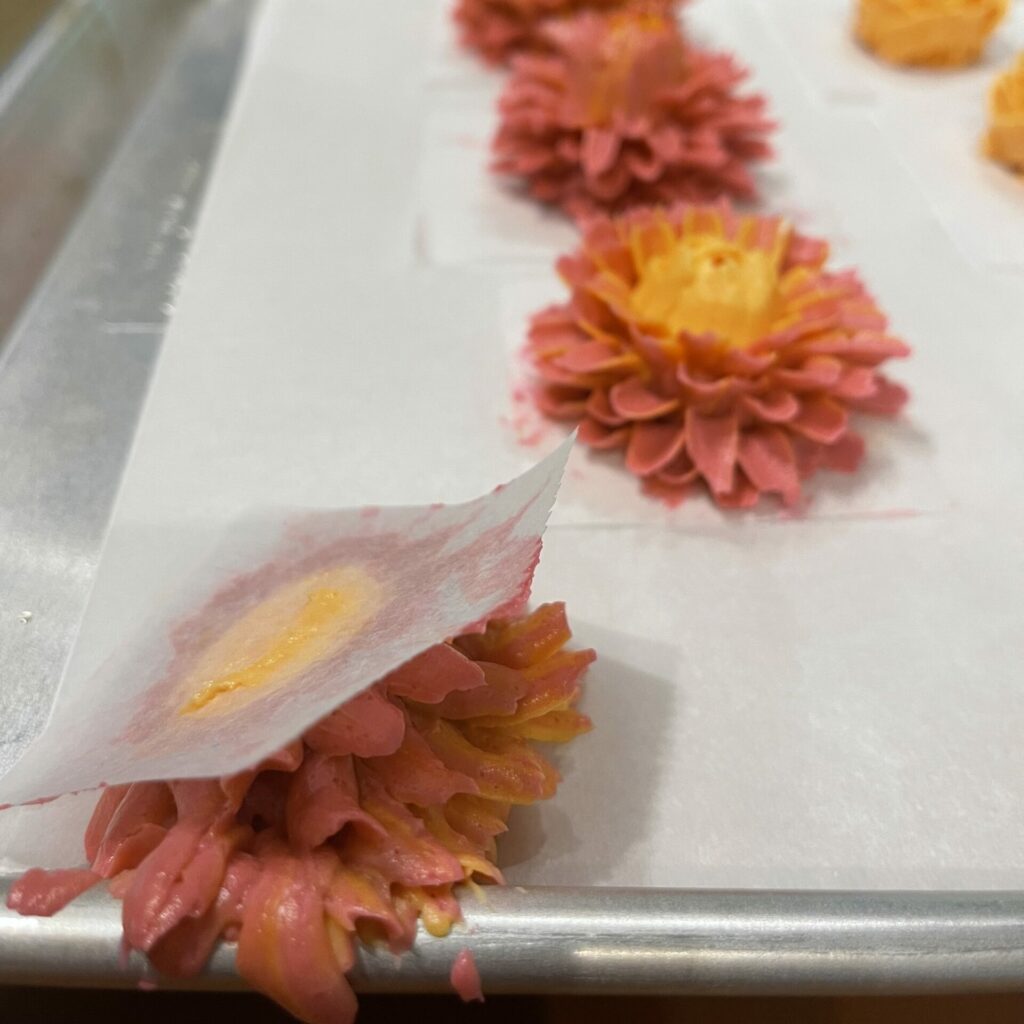 and just four short hours later, i had a dozen completed cupcakes. do not be confused by the photos below — that's the same dozen, with a photo from each direction.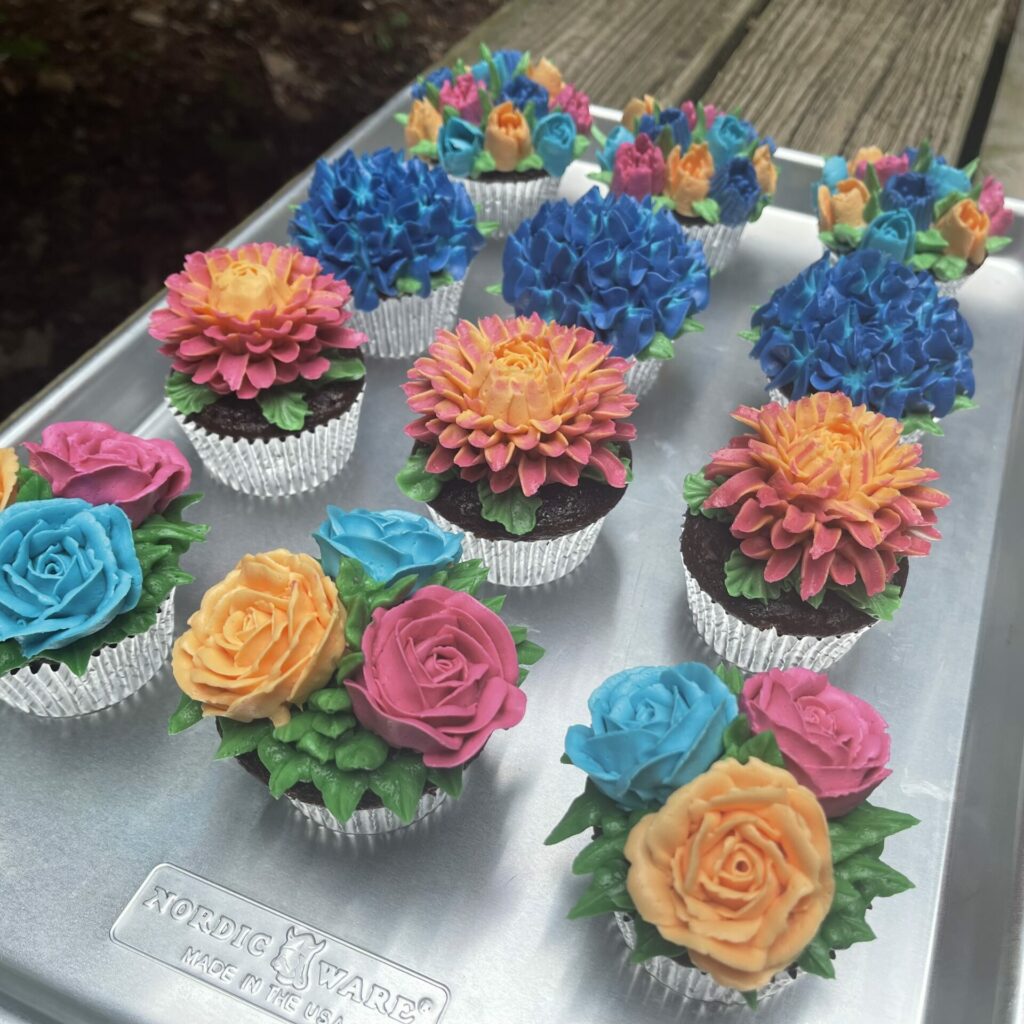 i knew i wouldn't make nearly enough to compensate myself for all of the hours, but i wanted to try something new and have some good portfolio material.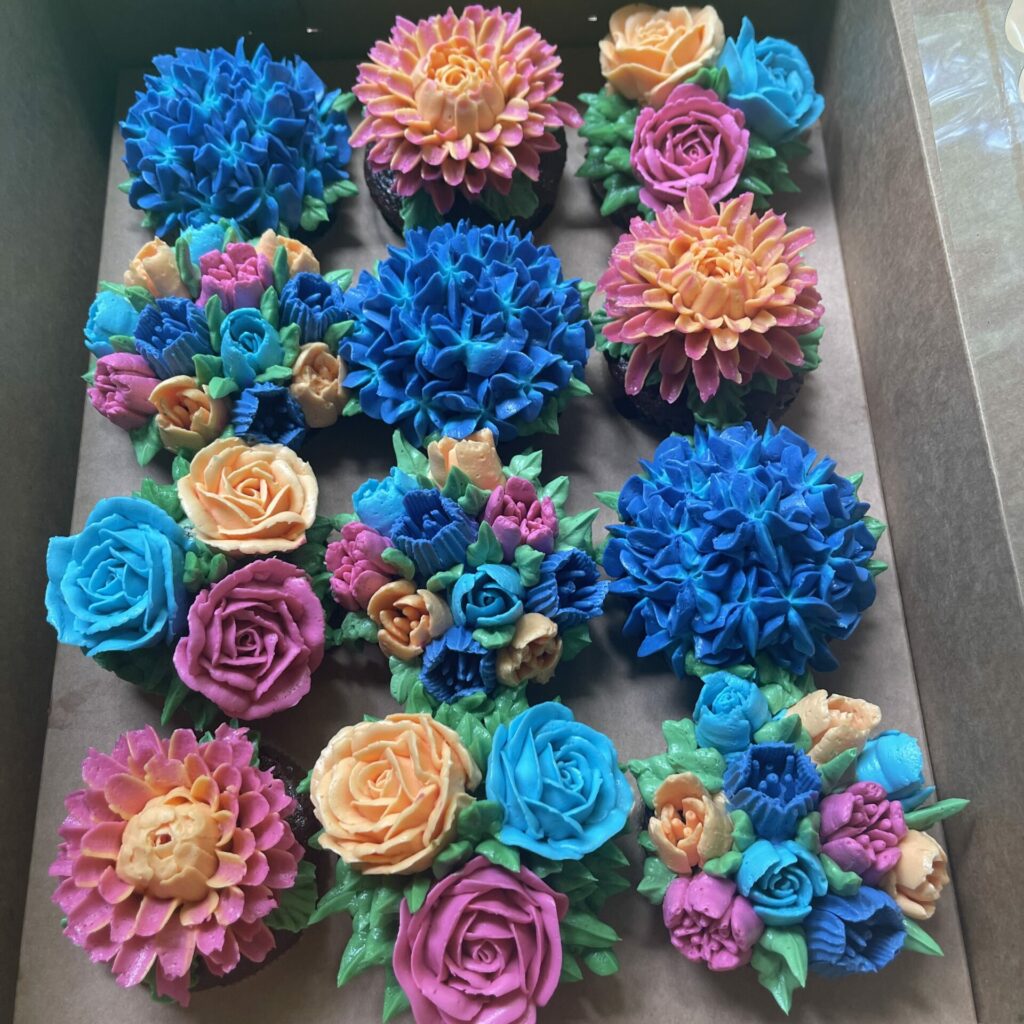 my favorites are the blue hydrangeas. i love the colors. and they were the easiest. the rose trios and the chrysanthemums were the most time consuming but i love how they turned out. and the tulips, made with russian piping tips, were the most frustrating, even though i thought they would be the easiest. i just need more practice with them.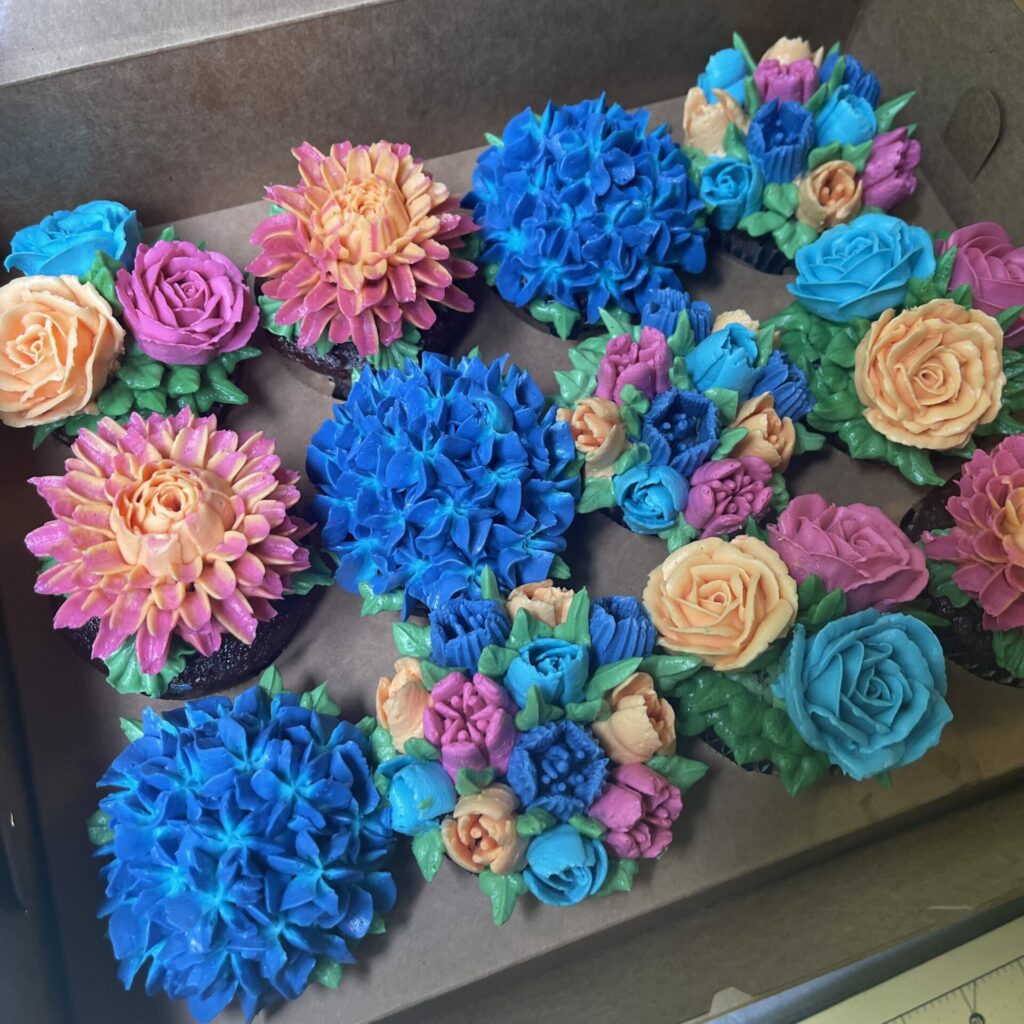 i felt for sure that the colors accurately represented the colorful ladies at sewingly yours. and i was validated when i delivered them and they gushed and gushed over them, showing them off to everyone in the shop.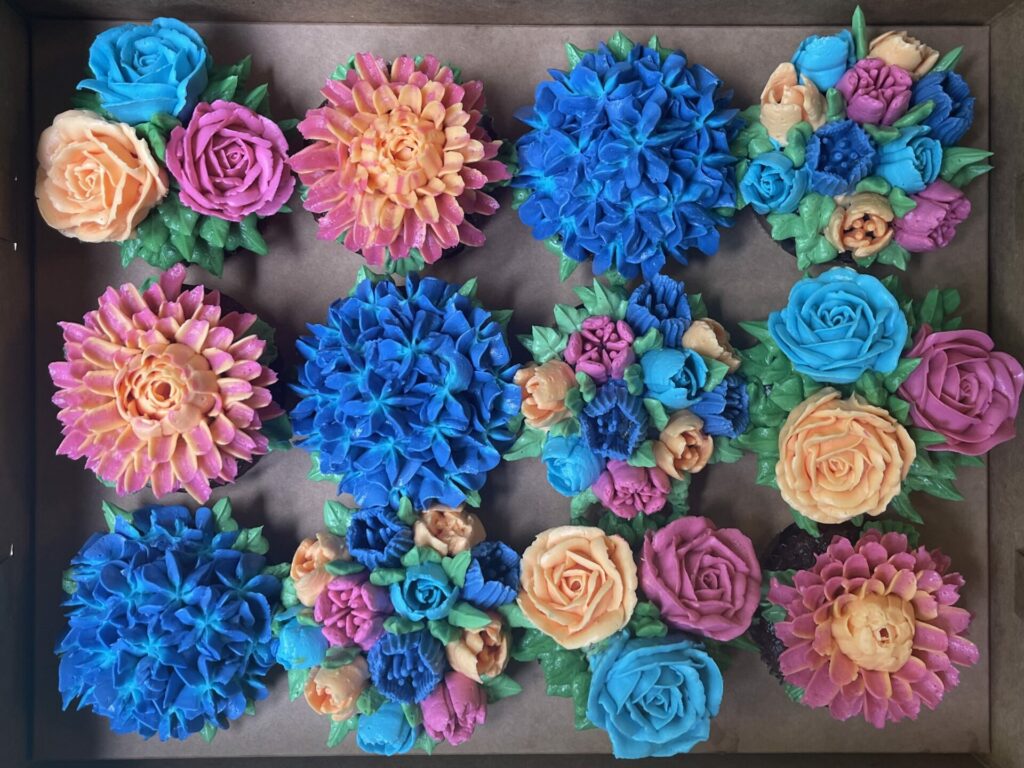 i couldn't stop taking photos of them. sorry.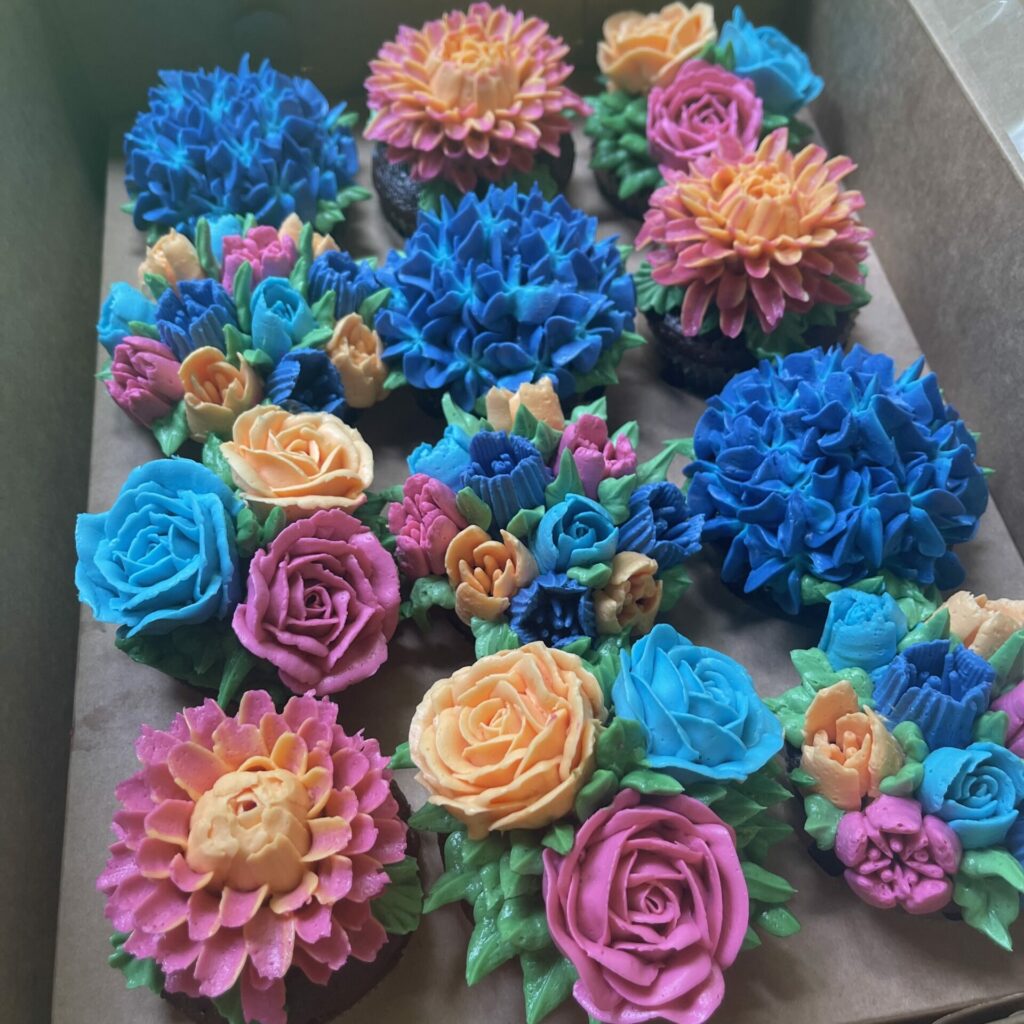 i even splurged on a fancy box to display them, which i will not do again, because this for sure ate into any of my minimal profits. hahaha.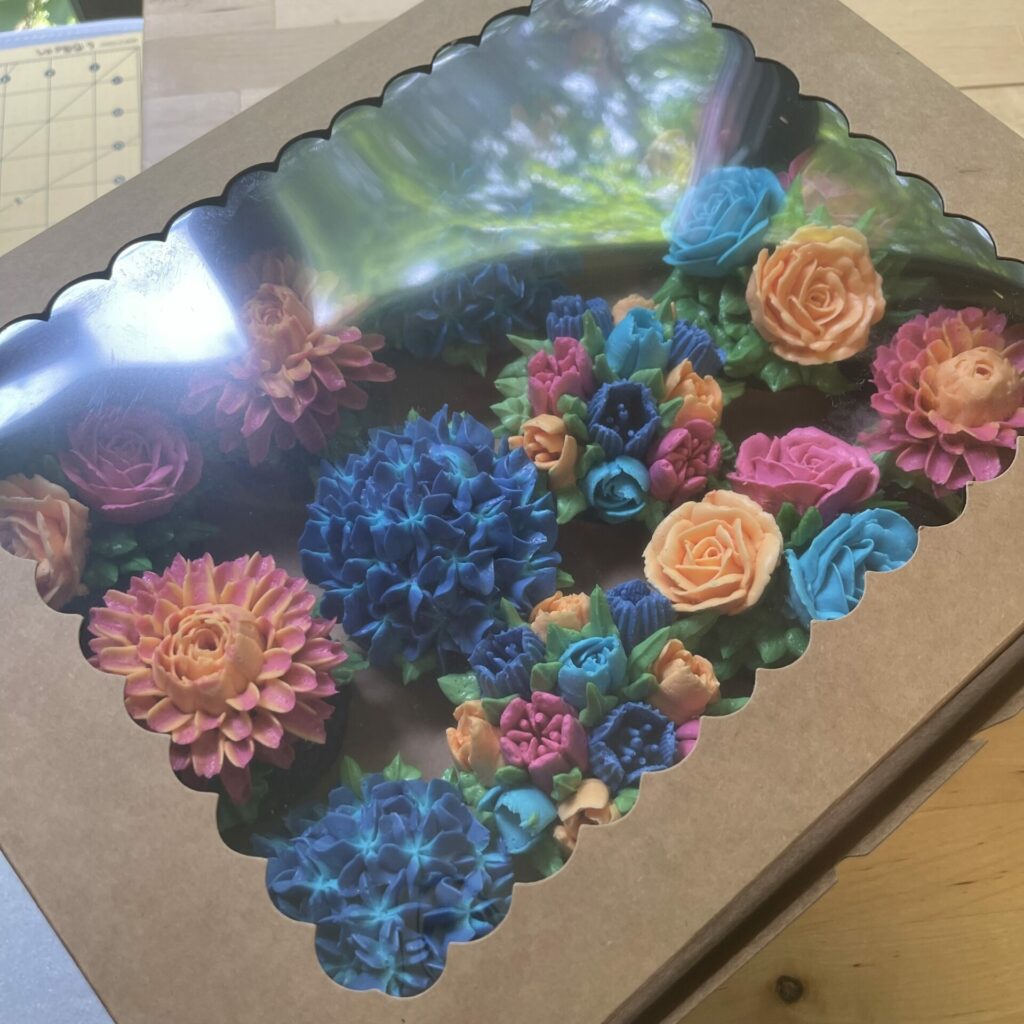 anyways. i feel good about my first ever floral cupcake bouquet. and even like i might want to make some more.