a few weeks ago, my step dad's sister, karyn, rolled into town for a visit. she was on a two week rv trip with her youngest daughter, her friend, and her friend's daughter. karyn is quite a bit younger than my step dad, closer to my age, so it's always fun to refer to her as my aunt.
anyways. we spent a day at our house, shuttling them to stores, letting them catch up on laundry and showers, while the kids got to know each other. then we packed up and headed up to hanging rock for our inaugural trip with the new fancy gear. look at that beauty: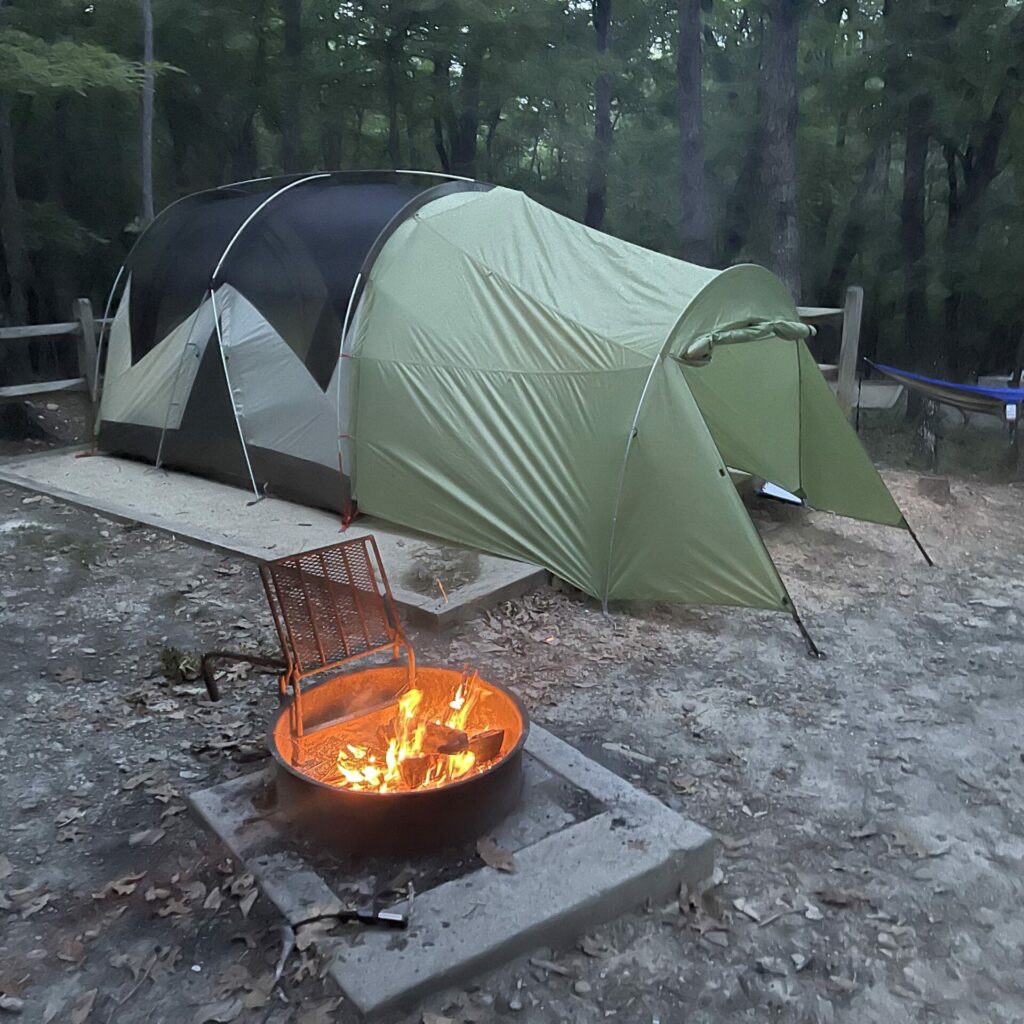 the kiddos played and frolicked about the campground.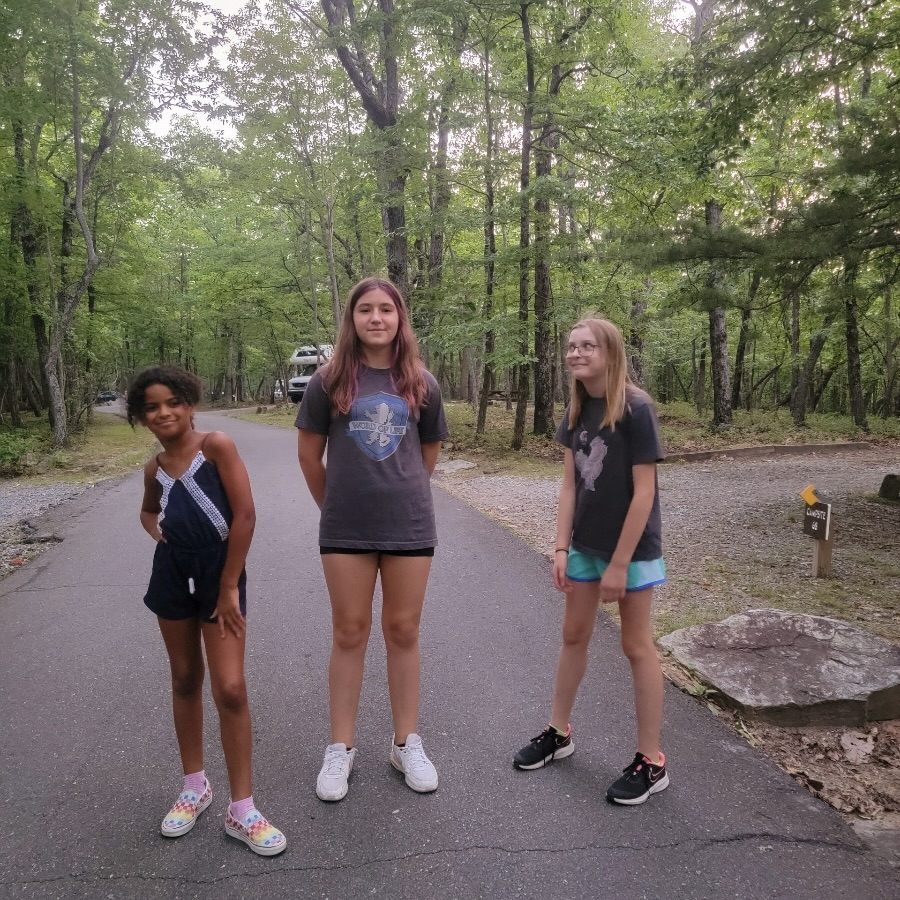 camp dinner was delicious. (well, karyn's was. i forgot hamburgers and hot dogs, so my kids bummed off them and i ate some stupid leftovers that i didn't forget).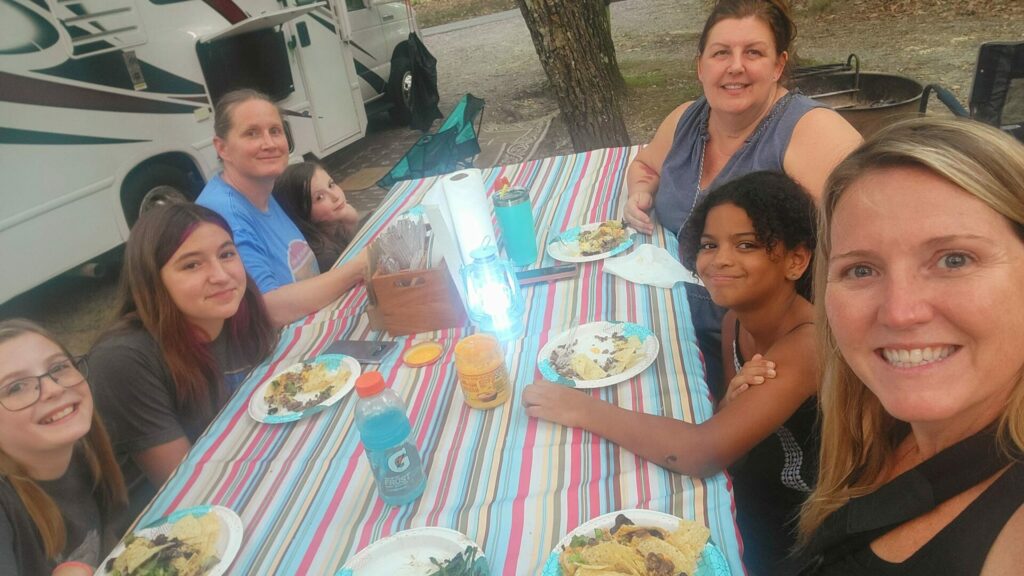 the night was hot and miserable. we had to put the cover on the tent because it was raining. all parties were a little miserable. in the morning, during a break in the rain, i fed the girls a nutritious breakfast of poptarts.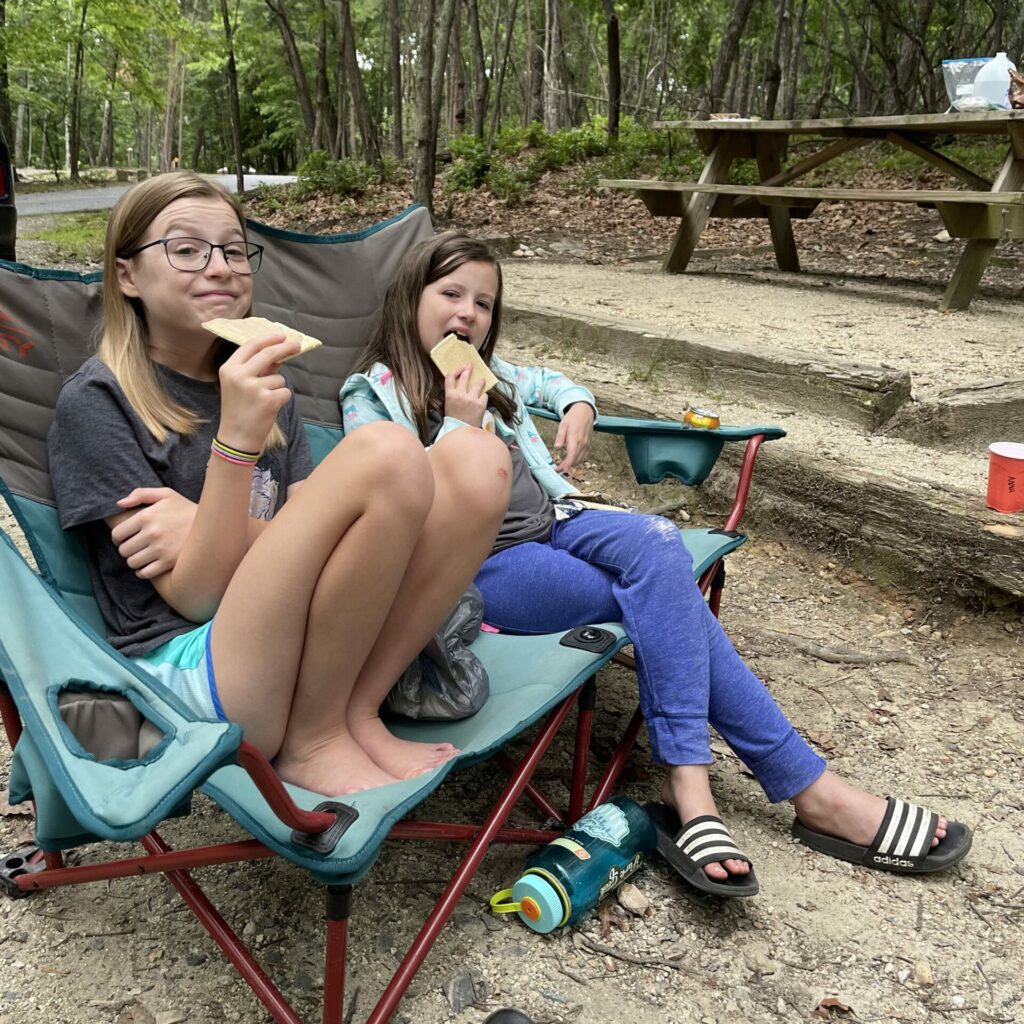 it started raining again, and the forecast wasn't so great for the day, so after a long stretch in the mudroom, we decided to pile everyone in my car and find a diner for some legit breakfast. the waitress brought me too coffees. i think she could tell i needed them.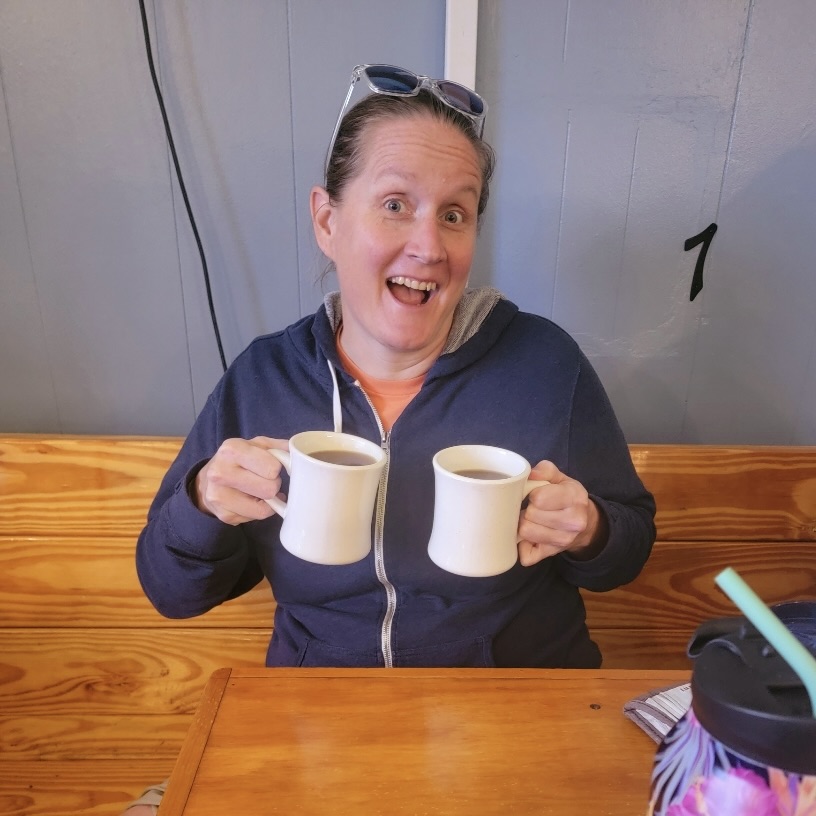 it was while we were at breakfast that we recieved a call from derek about the early arrival of our next batch of (15) chickens. this, combined with the undesirable weather conditions (rain and heat), karyn's long travel day the next day, and hazel's hatred of bugs and tent camping, all contributed to our unanimous decision to cut the trip short a day.
we decided to make the most of what looked like a sunny afternoon, by hitting up the lower cascade falls, which is the best attraction at hanging rock, especially for hiking averse members of the party. the weather really was perfect for the afternoon and we had the best time.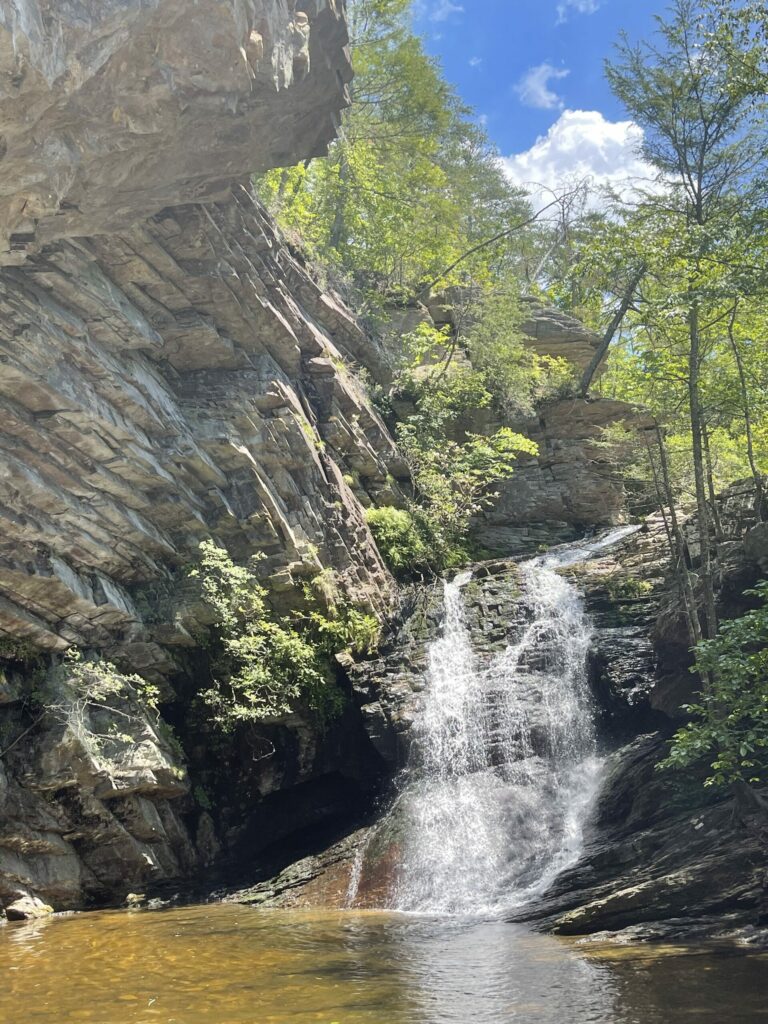 the cool water was very refreshing. and there were not very many people there, which was surprising to me. it's almost always stuffed with people. i assume it was the forecast that kept away the masses.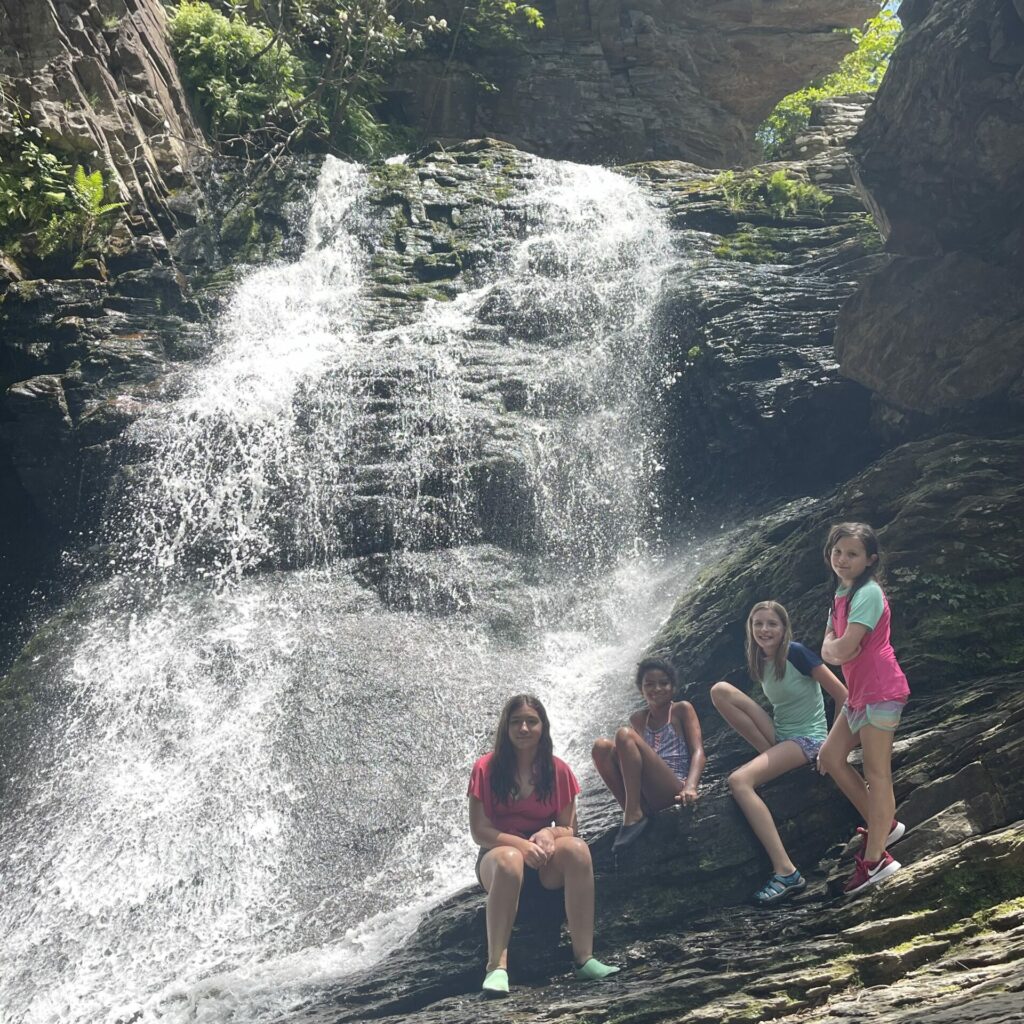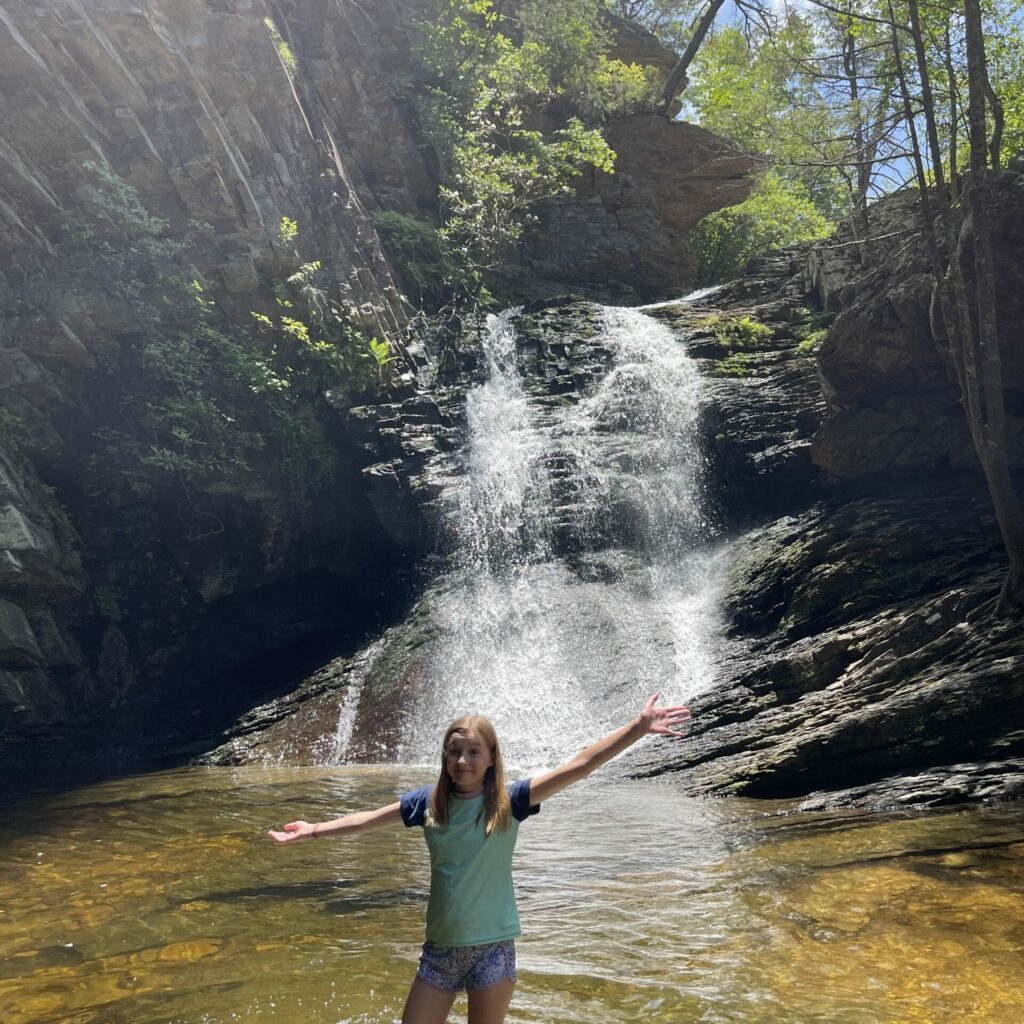 anyways, we tried to time our departure to leave enough time to make the hike out, the drive back to camp, the breakdown of our sites, and say our goodbyes before the weather turned. but it looked like while we were down at the falls, in the internetless abyss, the forecast changed and the rest of the day seemed pretty nice. well not rainy. still scorching hot.
it all worked out i guess, even if it felt like all i did was set up camp, eat at a diner, play in a waterfall, and turn around to take down our camp. karyn's crew got on the road and made it five hours closer to the outer banks and my girls got to hustle home to meet their chicken friends.