on our last day at new river gorge national park, i took hazel and anna on a very chill white water rafting (floating) trip on the upper new river. i had already gone with anna on a slightly more adventurous trip on the lower new earlier in the week, but we had a leftover credit and i talked hazel into going, and then anna didn't want to be left behind, so off we went, the three of us.
we loved our experience with cantrell ultimate rafting. they are family owned and every single person we dealt with was super nice and friendly and accomodating and helpful. we arrived bright and early, met the other two families we would be sharing the waters with, got our gear and loaded up on the bus.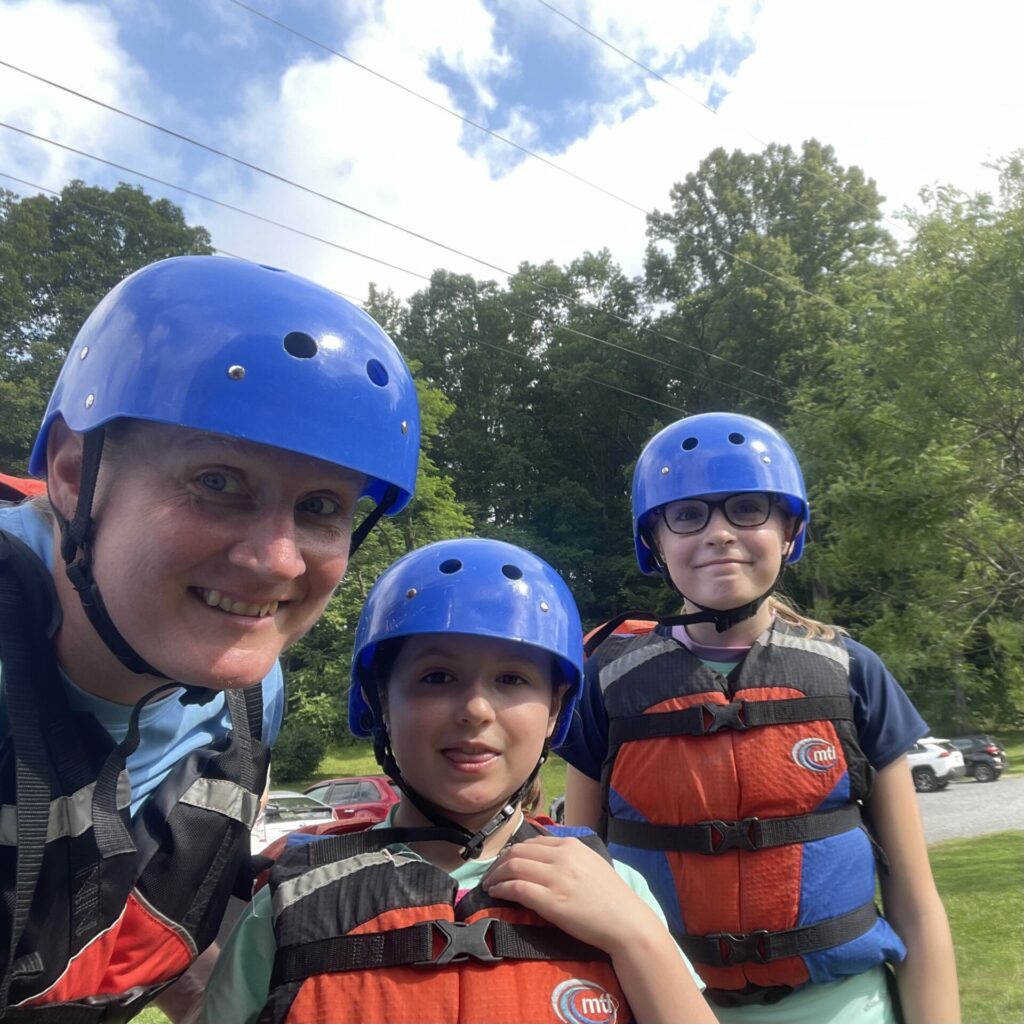 these two kiddos were very excited.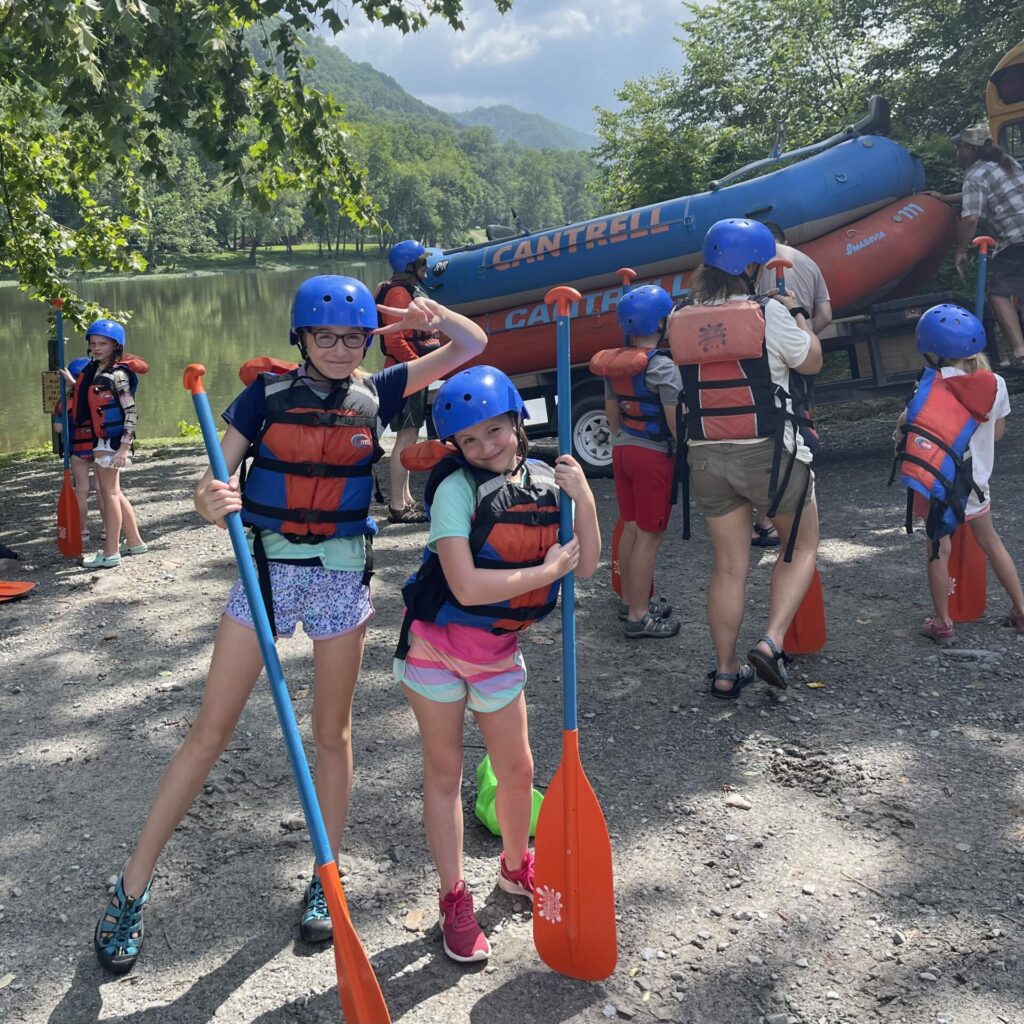 the vibe was decidedly different from our experience earlier in the week. paddles were not required. the kids scattered all over the boat, with no assigned seating or proper rafting stance instruction. it was really just a giant lazy river with a few splashy spots. (see also: why i had a phone on this trip and not the previous one, so i instead had to pay $80 for professional photos to be sent by mail to me and have yet to post about the trip).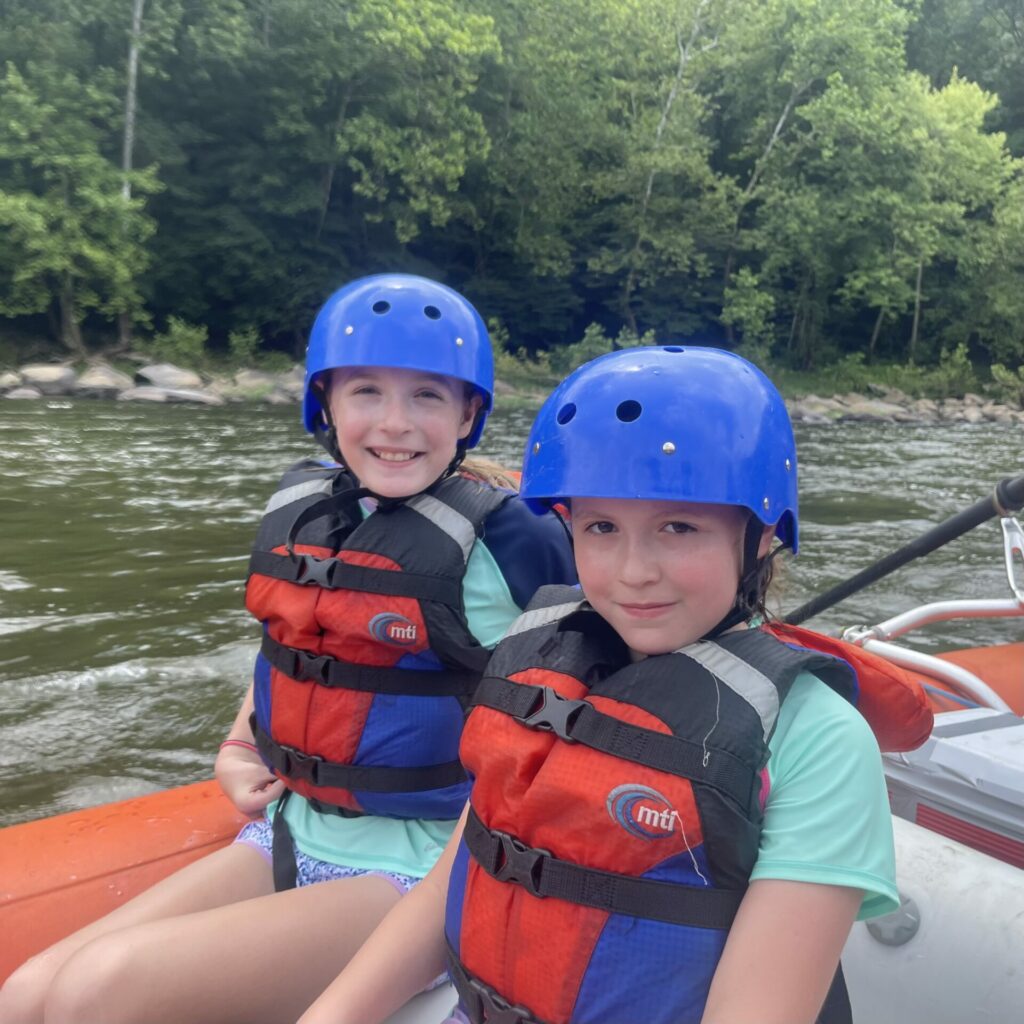 we shared a raft with a texas mom and three of her kiddos, and it didn't take long for everyone to become pals. our guide devin was hilarious and kept all of the kids and both moms entertained.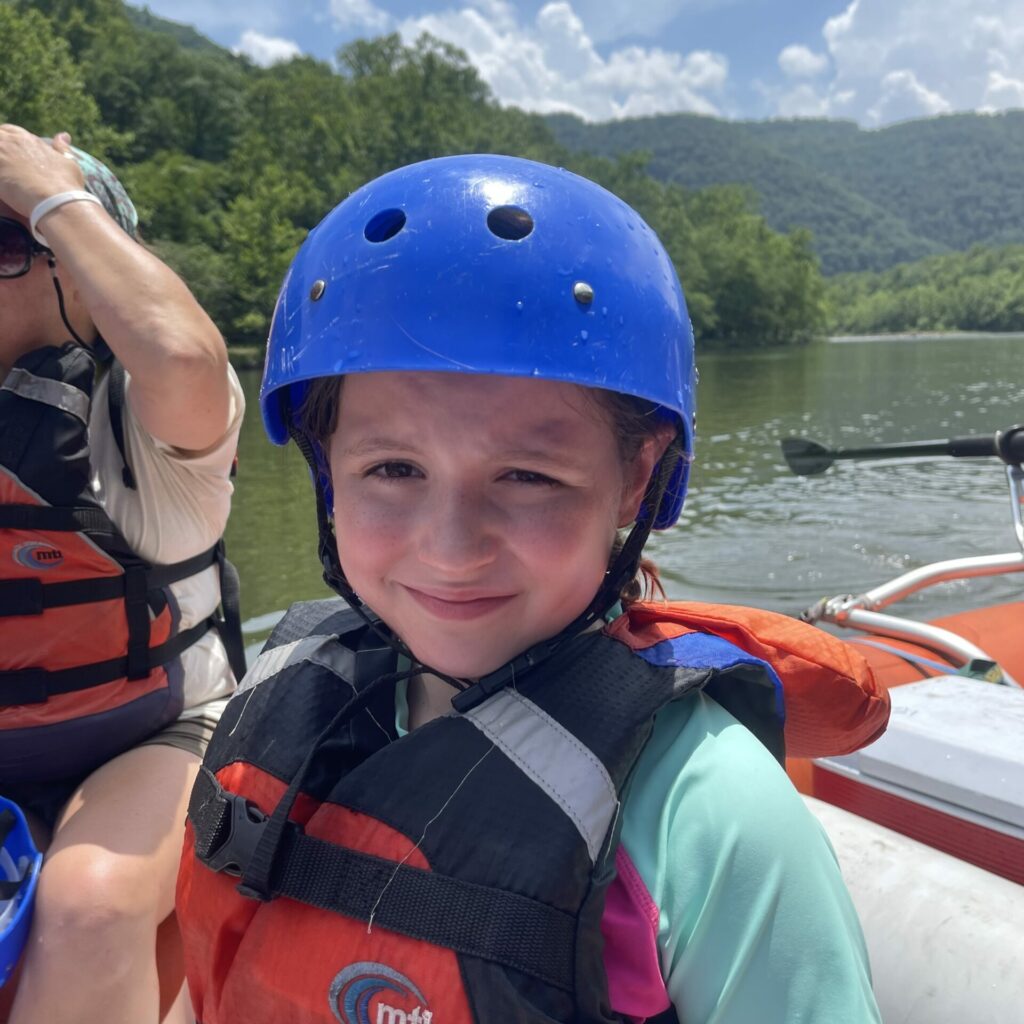 while the day started out very pretty and quite warm, we knew that a storm was forecasted sometime in the latter half of the trip. we stopped a little early for lunch to ensure we weren't going to eat in the rain. it was still pretty, but we sure ate quick, didn't linger, and loaded back up, just to be on the safe side.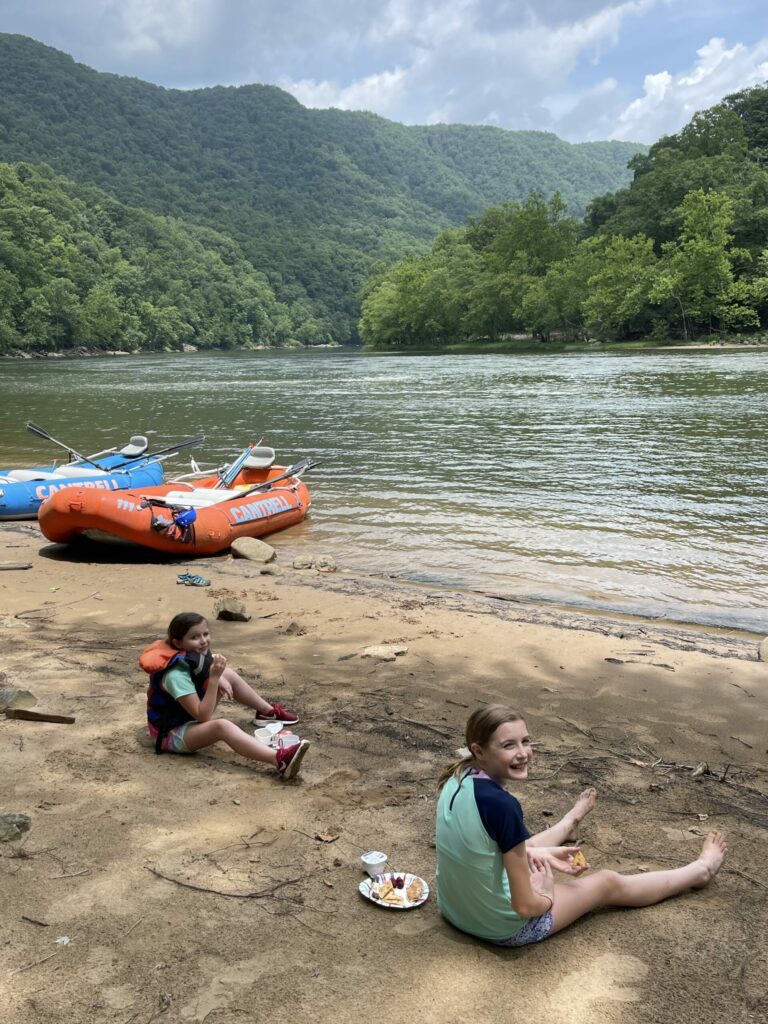 once we were back on the water, hazel worked up the nerve to sit in the front and get fully splashed and she LOVED it. we also had a to do a bit of paddling to move more quickly through the slower parts of the river to maybe beat out some of the storm, so she got the full rafting experience.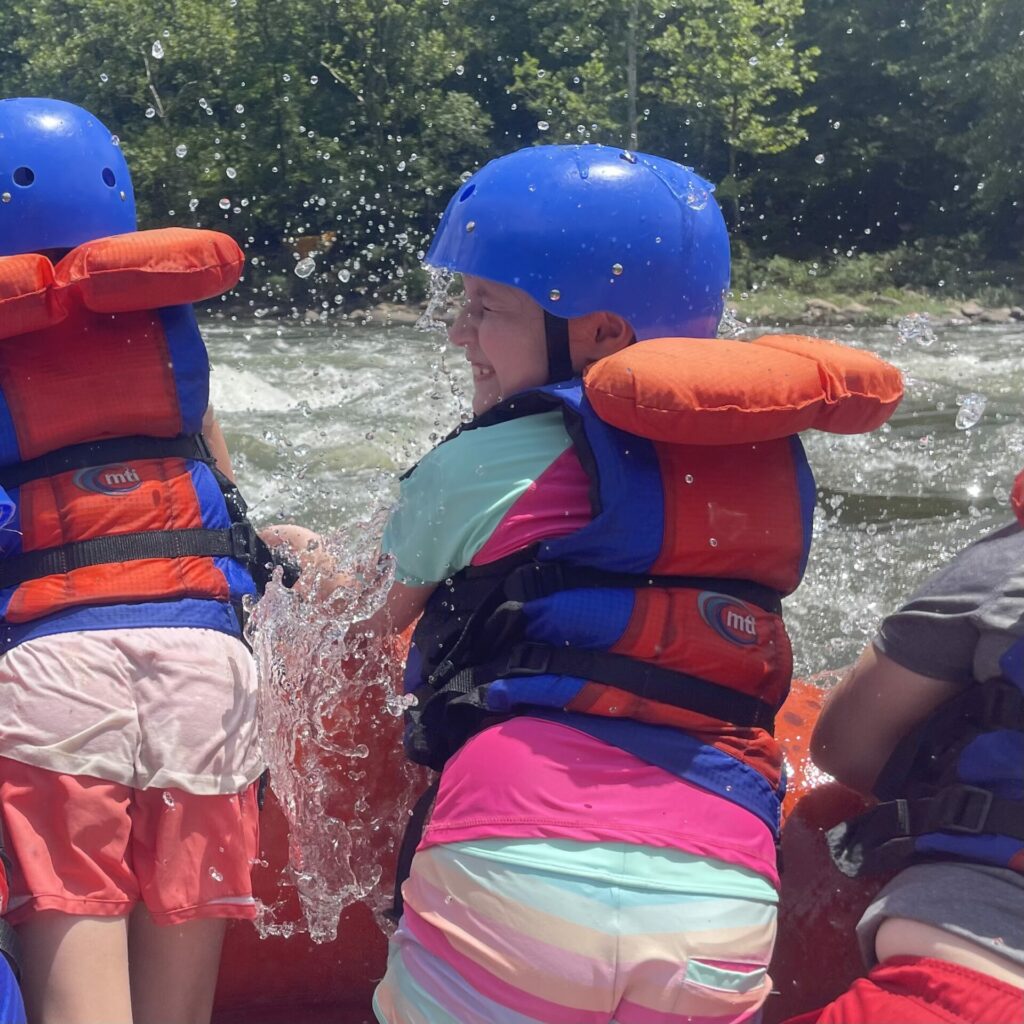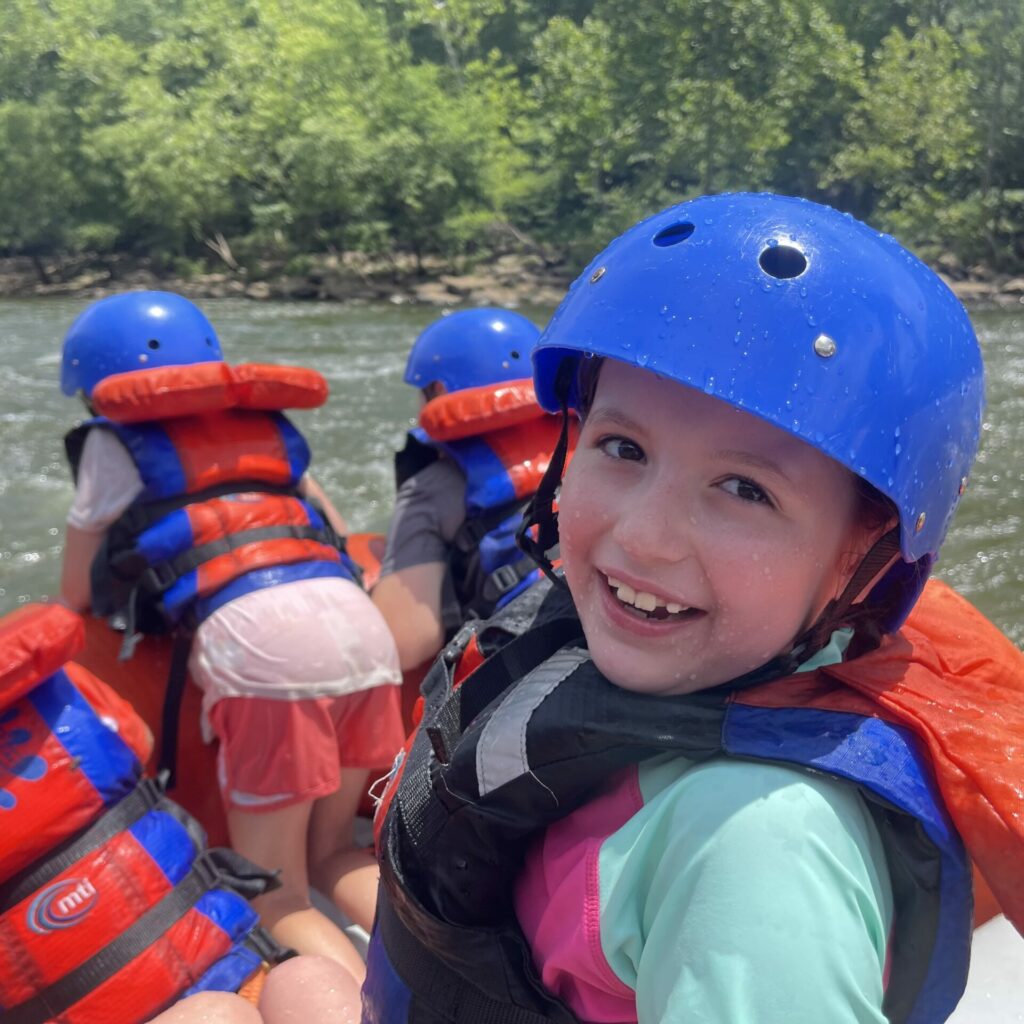 everyone's favorite part of rafting was actually not rafting. all the kids loved hopping out of the boat and floating down the river. it is a great way to stay cool and not sunburned. as soon as you get over the fears of what might be lurking below (*cough* anna *cough*). getting back in the boat might be the least dignified thing i will ever do, but it's worth it. i'm just thankful there's no photos of that.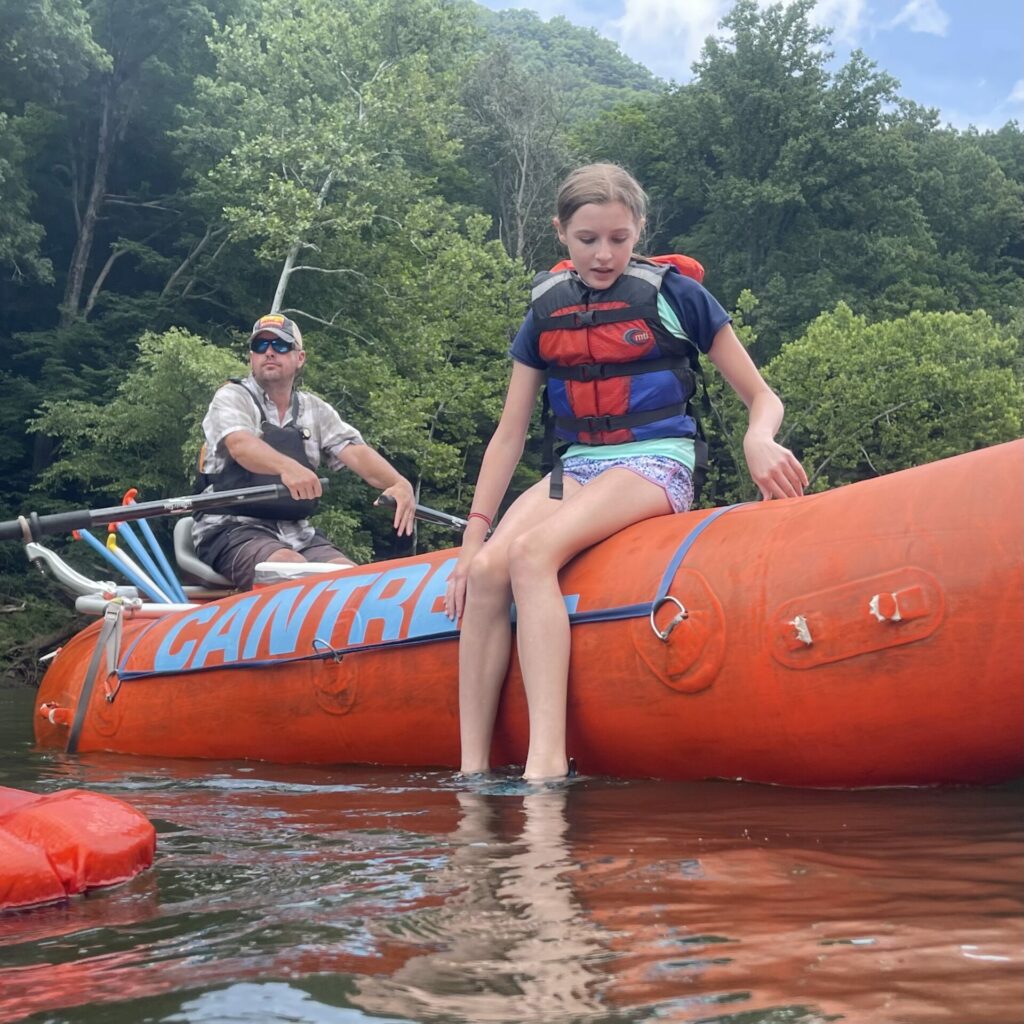 as the sky started to get gloomy and darken, we skipped the lazy floating in the water for all hands on deck paddling, to no avail. eventually, we found ourselves rowing through the cold rain, with thunder rumbling around us. it was really stressful for hazel, who hunkered down and cried, despite our guide's encouragement and attempts at humor. but, we survived, and the rain actually stopped and smiles returned just before we arrived at the pull out.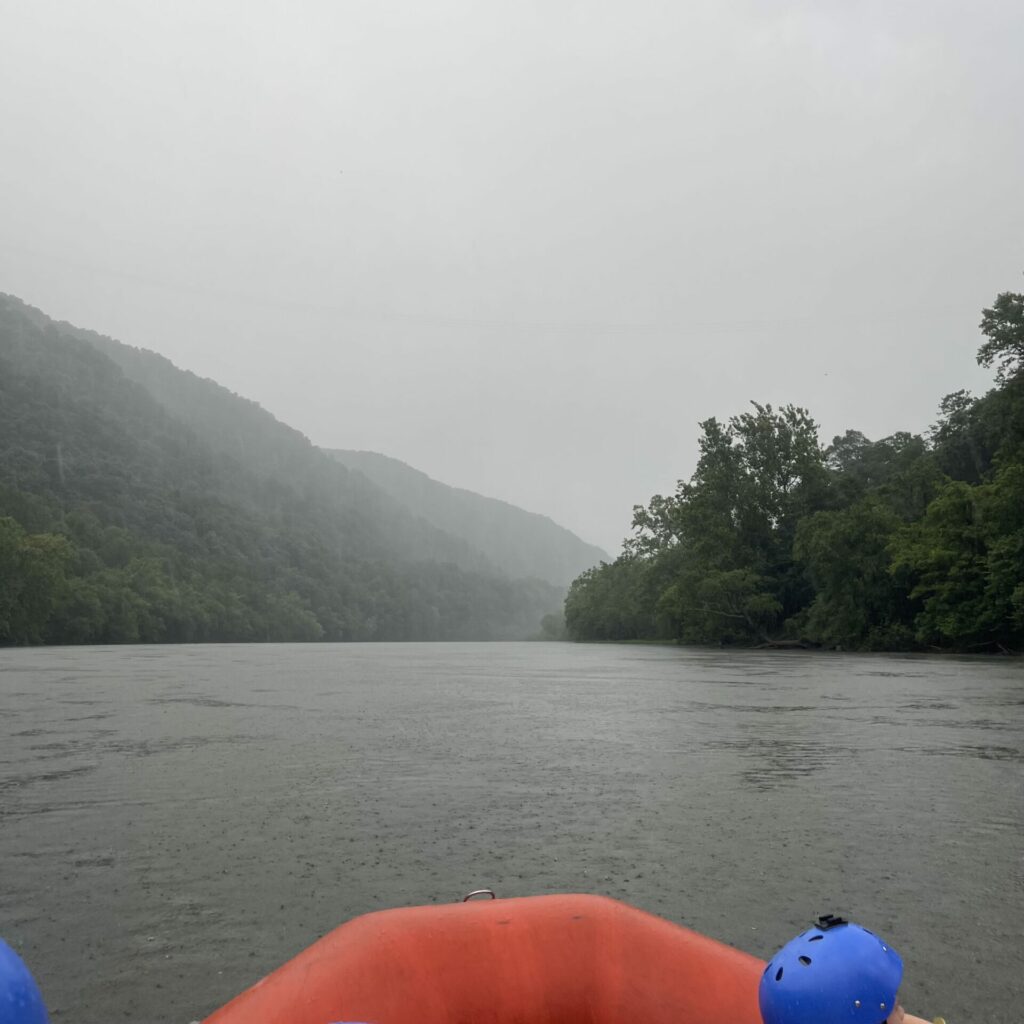 it was such a good time and the storm made for a fun story to talk about. it also made for a long bus ride back to our cars thanks to downed trees and such. and hazel even says she would maybe go again, which is a better outlook than i would have guessed in the middle of the storm.
we will definitely do this again.
don't tell anyone, but west virginia is pretty rad.