if you're reading these in real time as i publish them, i'm skipping to day four of our trip because we are still waiting on the professional photos of day three (white water rafting with anna). if not, ignore this disclaimer and maybe i'll even take it down once i make the day three post.
anyways. day four. our plan was to go the grand view overlook and visitor center, do a little hiking, and then see where the day took us. unfortunately for this cute pup, that meant another day in the rv, in the air conditioning, watching her programs (we got one station and we like the tv on for some noise so she doesn't hear everything in the campground and spend the day barking). i can see the disappointment in her face.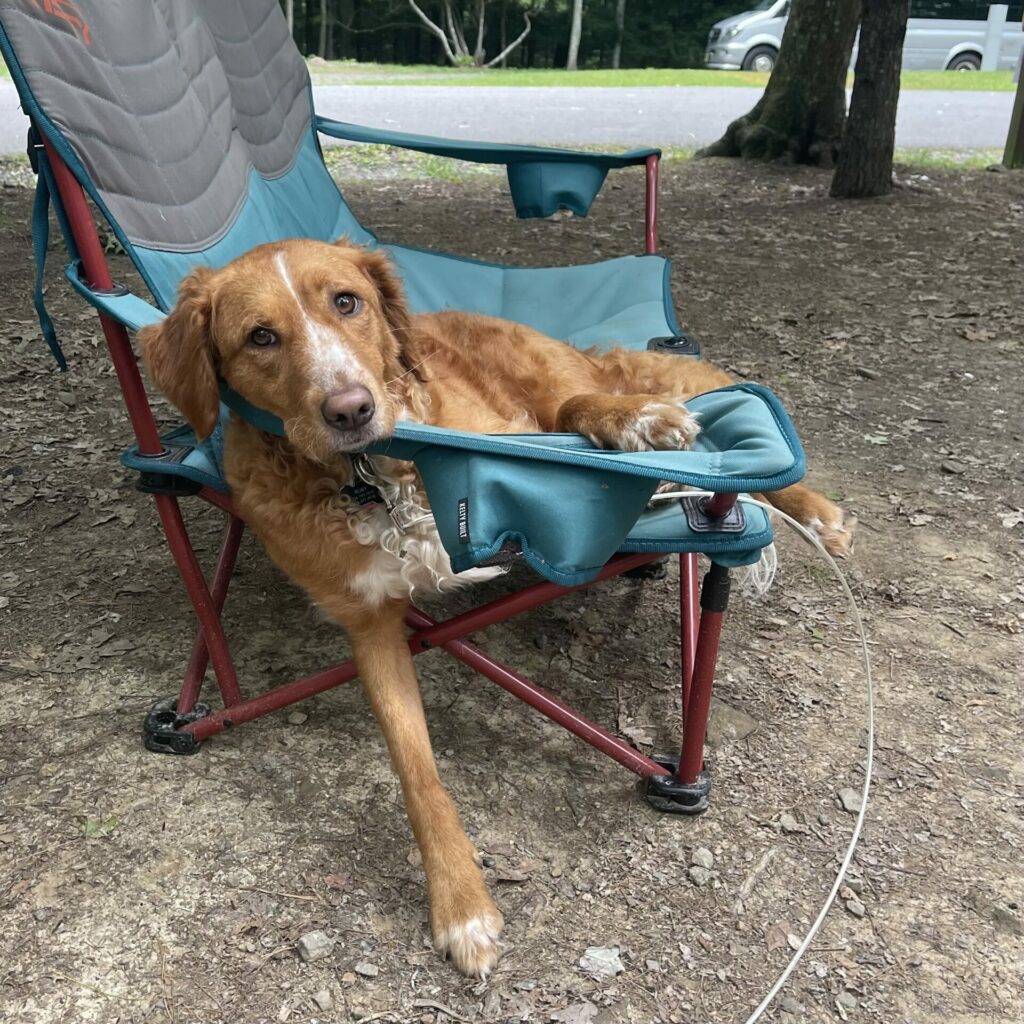 the "hike" out to the overlook is very short and offers an incredible view of the 180 degree bend in the river. surprisingly, there were very few other people in attendance.
from this overlook, we hiked the super short (maybe .6 miles?) castle rock trail that follows along the base of a cliffy rocky wall. it was nice and shady and fun, maybe a little hot and buggy.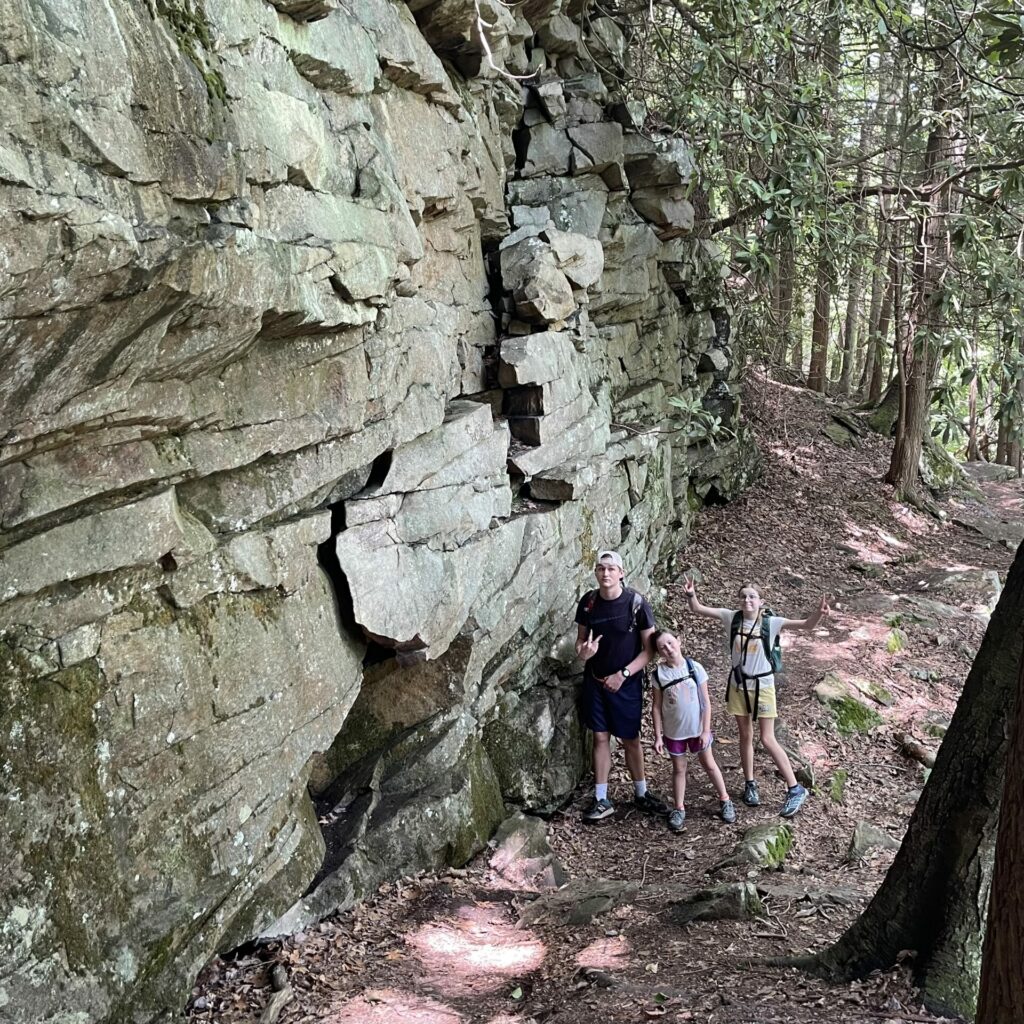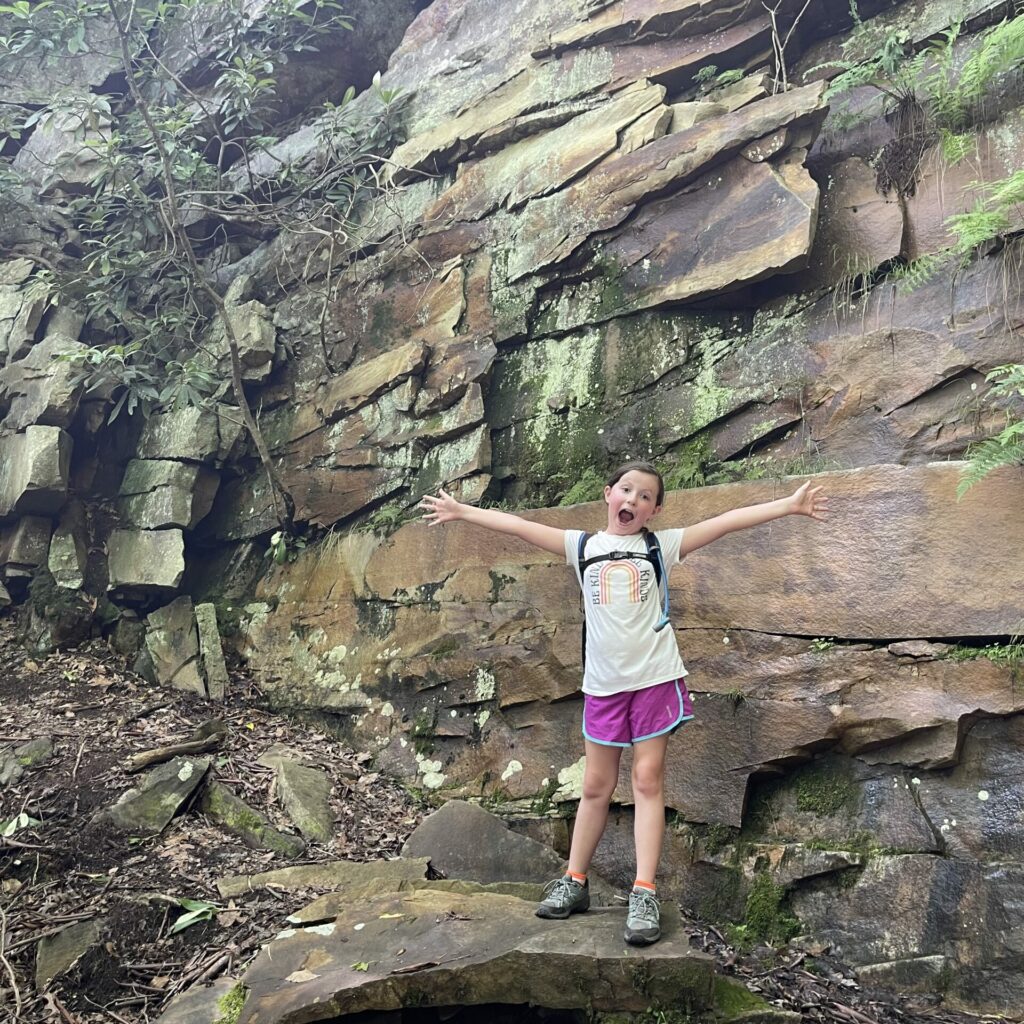 the trail pops back out on the top of the wall, and as we made our way back on the parallel trail above, we hit up a few other overlooks similar to grand view, but even LESS populated. this one might have even been better, in my opinion…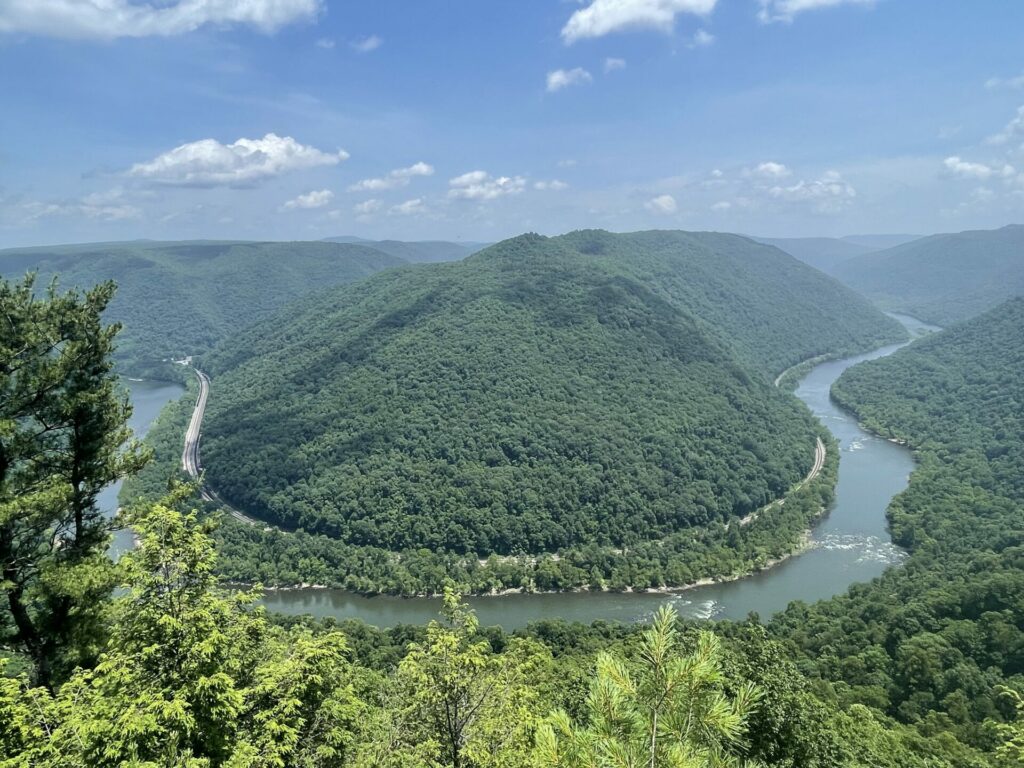 for our final destination we had to decide between an old coal mine and museum and an old grist mill. the kids seemed more amenable to the grist mill (and it was not so secretly my selection), so off we went. we even played a fun family scavenger hunt card game on the way.
as soon as we arrived, hazel and hustled down the banks of the creek and scrambled onto some rocks for a waterfall view. please note her happiness. it was fleeting.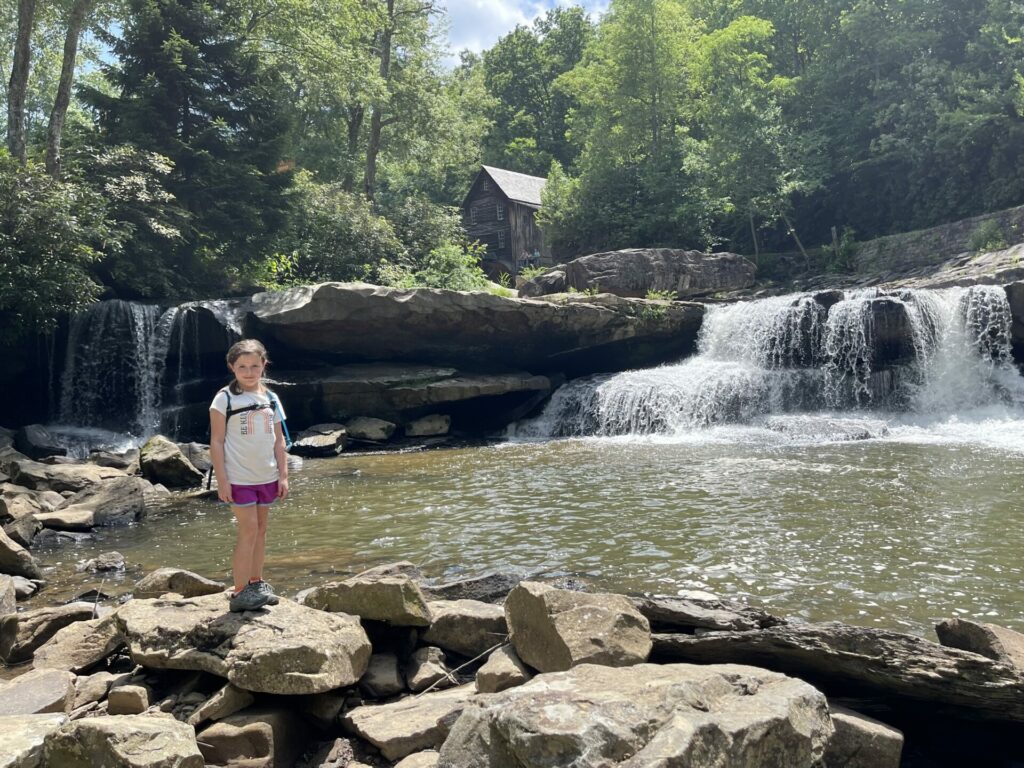 the glade creek grist mill in babcock state park is one of the most photographed spots in west virginia and one of the most photographed grist mills in the world. obviously i needed my own jillion photos to add to the superlatives.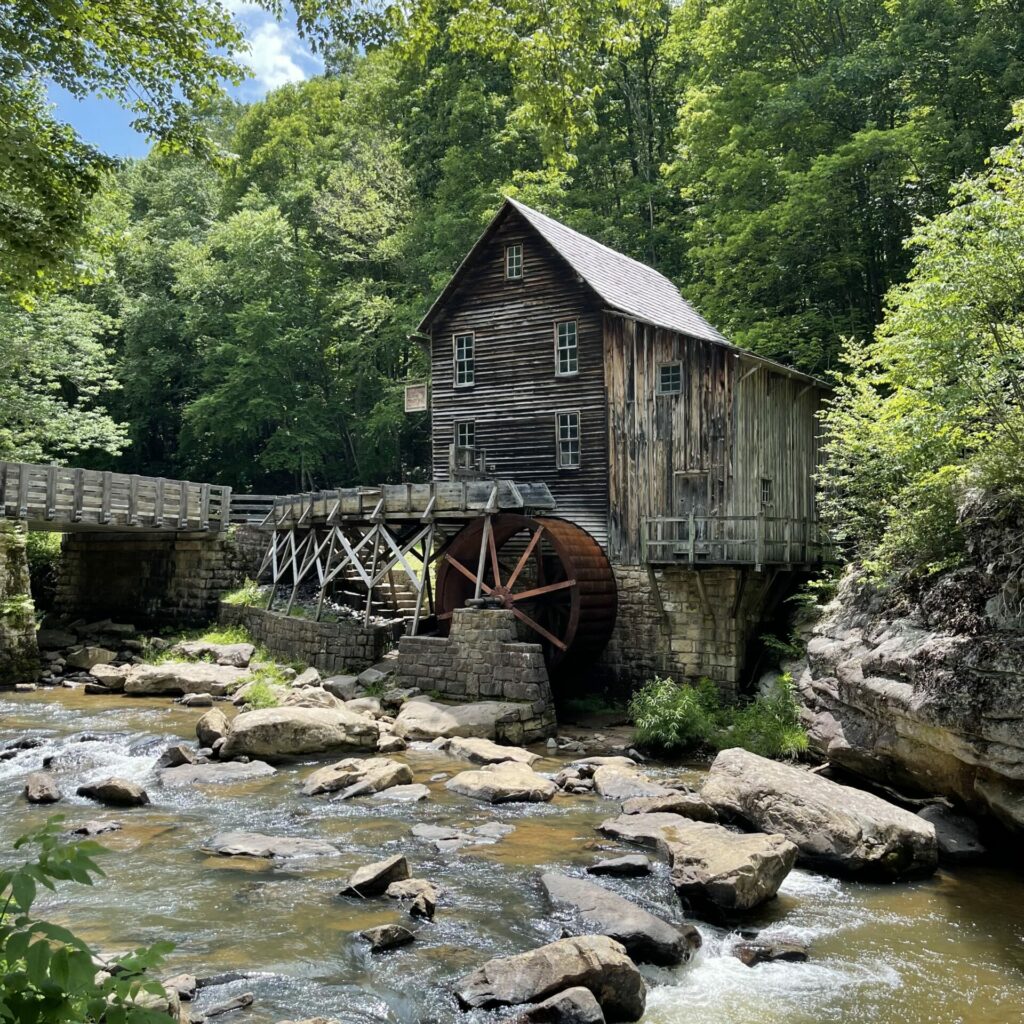 hazel, however, was unimpressed. thanks to the heat, the exhaustion, the bugs, and then an untimely fall, she was having "the worst day of her life" and refused to take a family photo. mostly. but her worst day turned around with some ice cream and a few trinkets from the gift shop.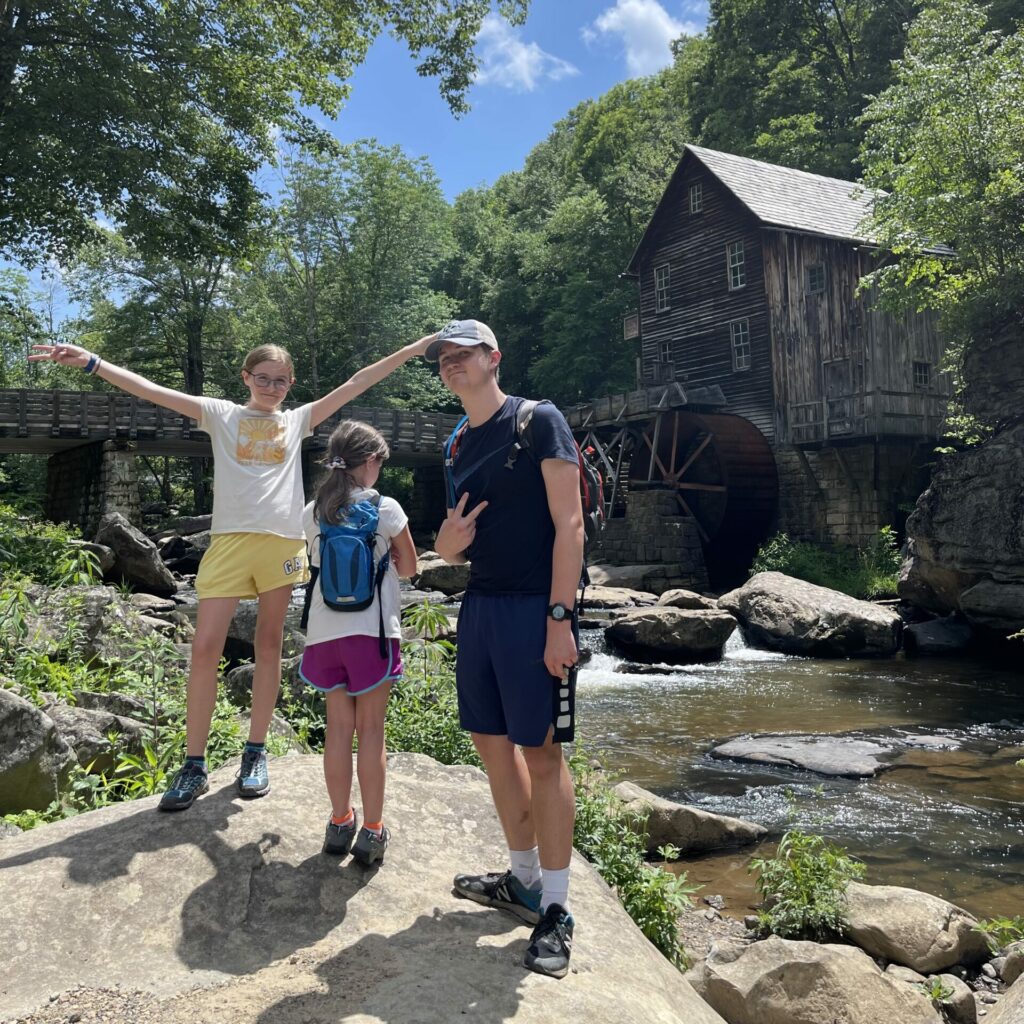 on our way home, derek surprised me with a stop at a quilt shop he scouted online. of course anna was willing to go in with me. it wasn't really my kind of shop, but after chatting with the very lovely owners for a bit, i learned that everything was $8 a yard and they were trying to sell off inventory so they could sell the shop. so, obviously, i had to help out in these efforts.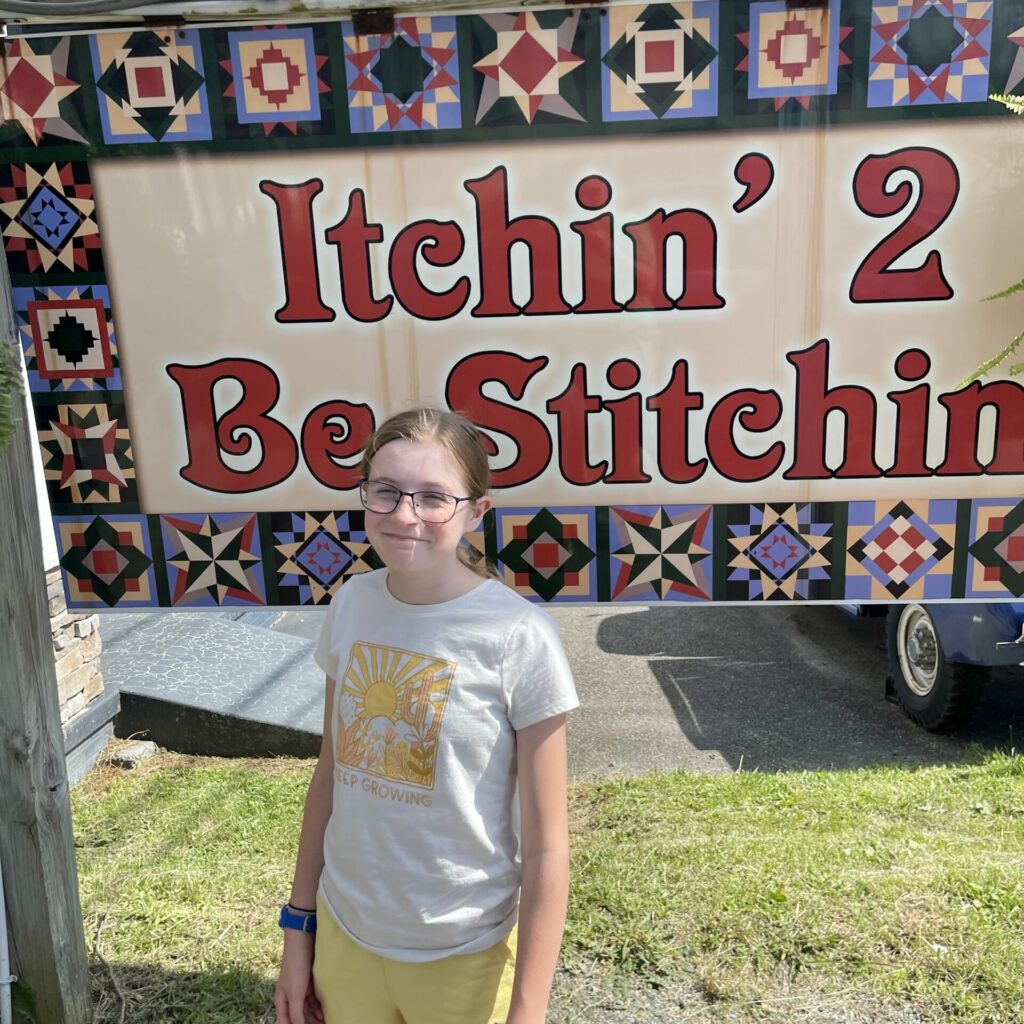 and thus concludes day four in the new river gorge. another fantastic one if i do say so myself.