for anna and me, the highlight of our west virginia new river gorge national park camping trip was a white water rafting trip on the new river. we were strongly advised not to bring our phones on the trip, so the only photos i have are the professional ones taken by a local photography company, and my delay in making this post is related to a bit of a communication breakdown and a slight runaround we were given related to said photos.
anyways. we arrived bright and early to cantrell ultimate rafting, where we met the other folks we would share a raft with, a lovely mother and son who were passing through on college tours. and, that was it. just us four and two guides, one in our raft and one in another, per laws and regulations.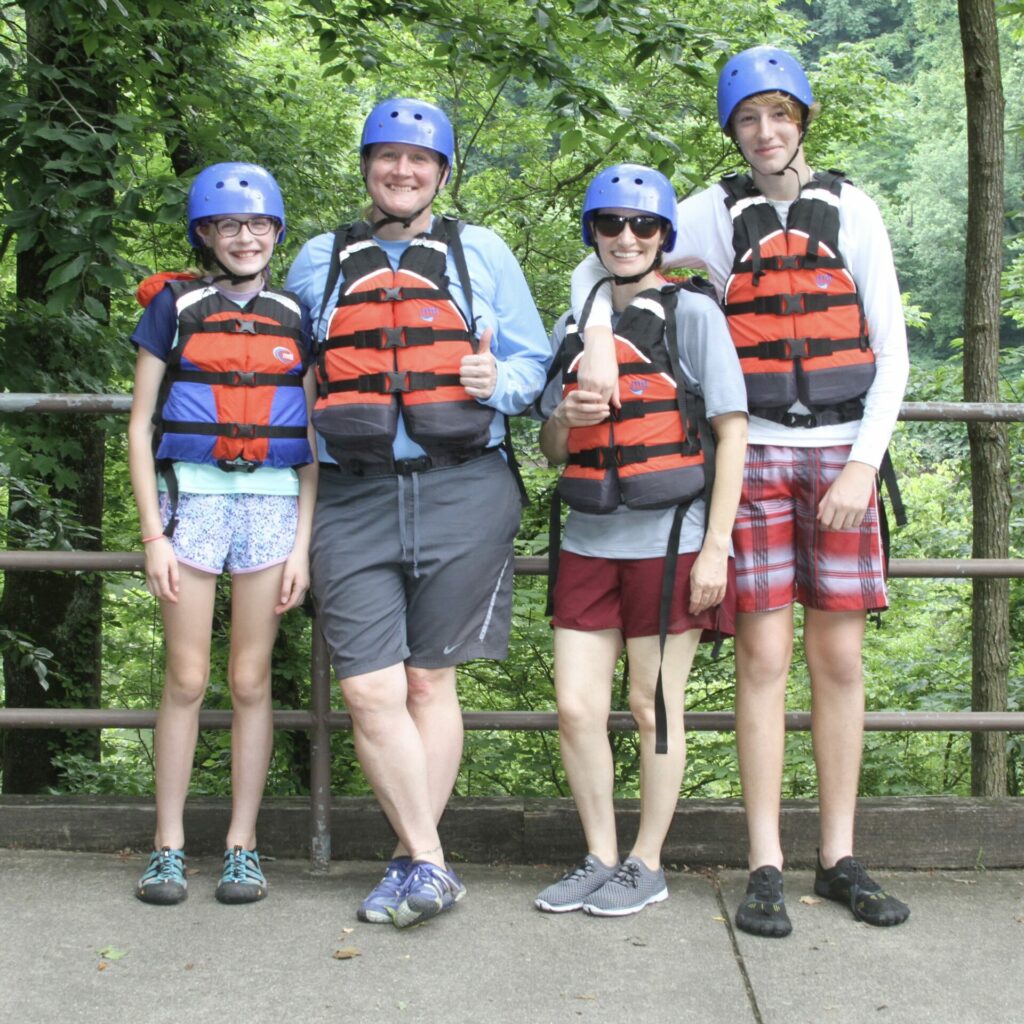 we started with anna in front, and she did GREAT. but. she was in the most splashiest of splash zones.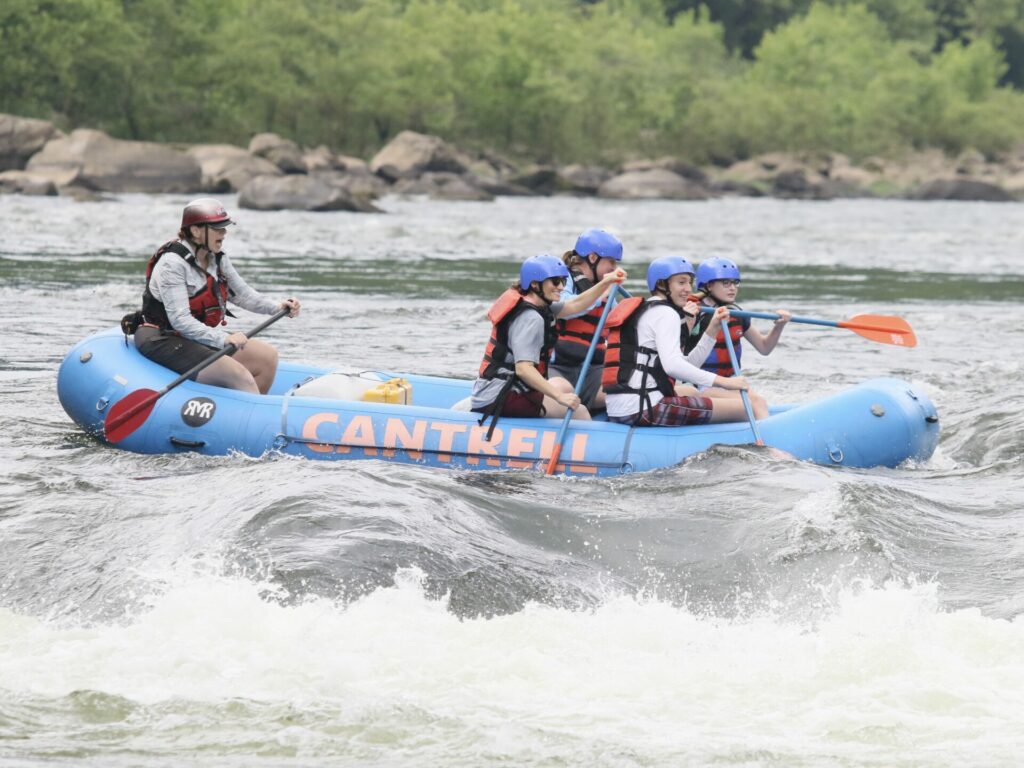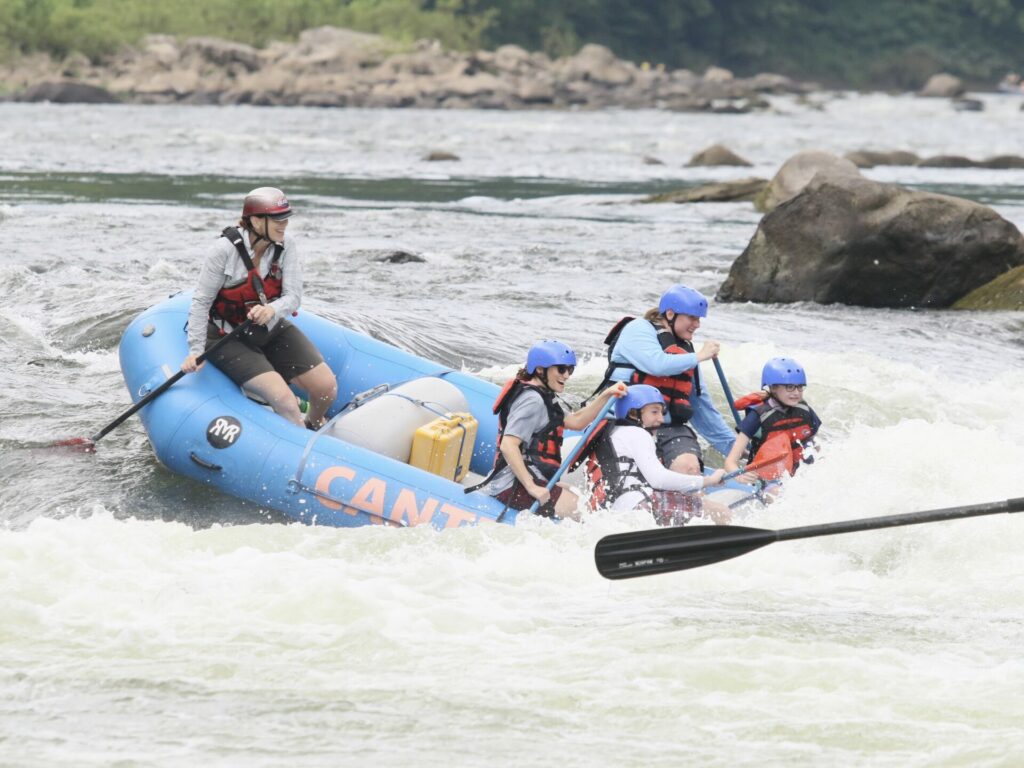 after passing one particular rapid, we paddled back up stream to "surf" in a hole that was created at the bottom of the rapid. which basically meant anna was DUMPED on by the incoming water. so. we switched places, surfed a few more times, and she decided she would stay behind me for the rest of the trip. 🙂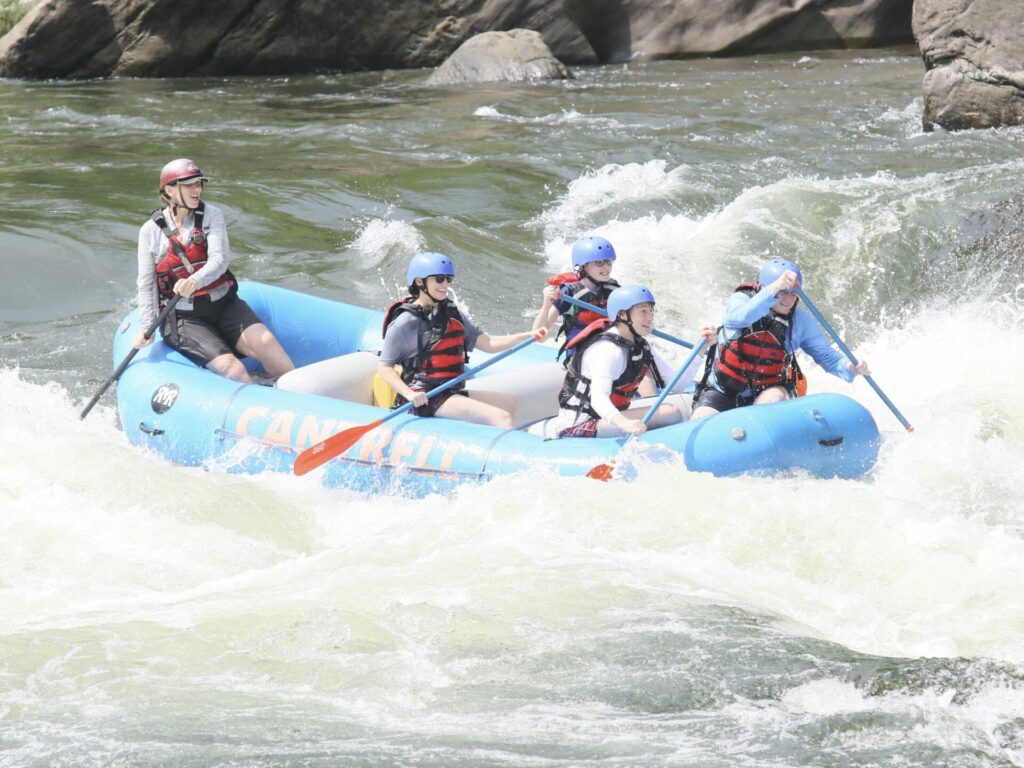 the photographers were set up in two different locations and there were a lot of great photos, but due to their location, the other bodies in the boats, the waves, and anna's small stature and likelihood of ducking into the boat for safety, she's only in a handful of the photos.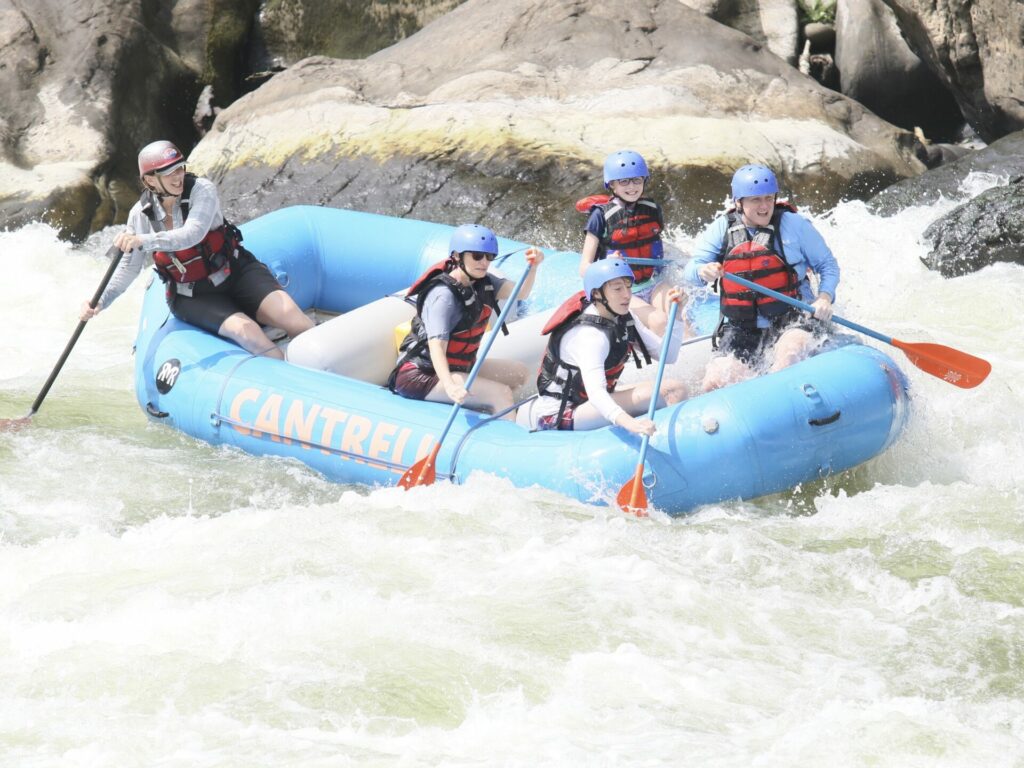 we had a great time. we were able to get out during the more lazy parts of the river and float along and anna even agreed to go over a very mild rapid while outside the raft. but that didn't go so well (she got pushed to a different side of a rock from me and panicked a bit) and i'm now i'm not sure she will ever try that again.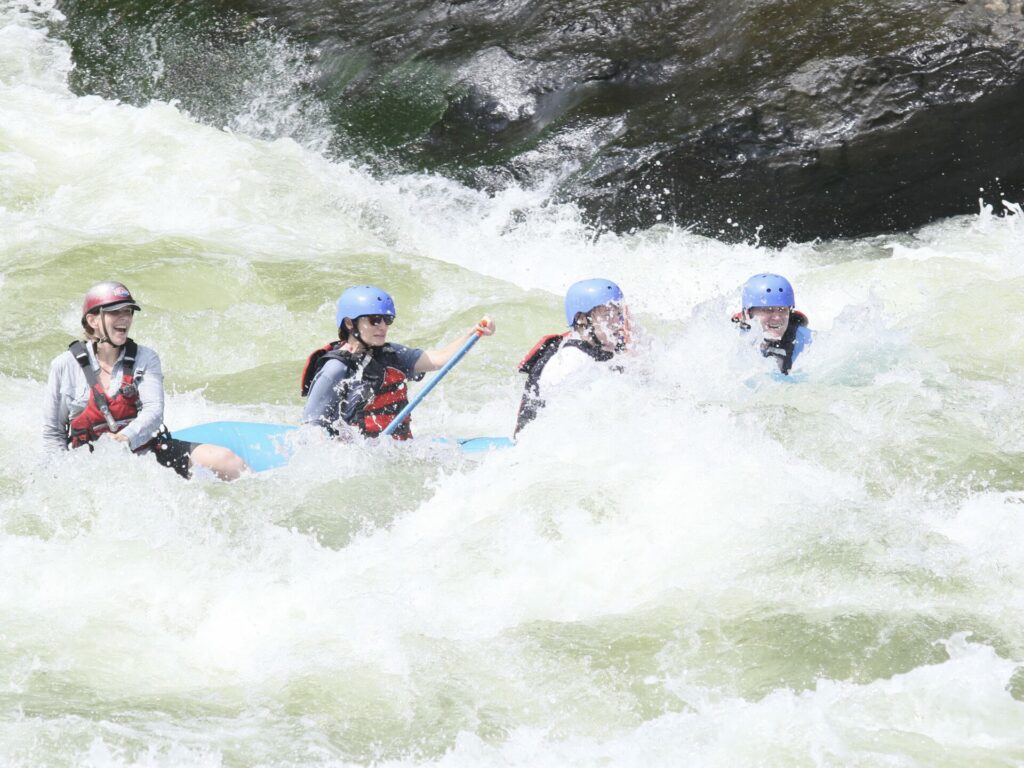 the river was the perfect height for exploring some little "caves" or what the guides called the "new river parking garage". and at another spot there was a 20 foot rock on the bank, perfect for jumping off into the deep waters in that section. anna sat that one out, but the other family and i made the leap. if you're wondering, 20 feet seems smaller when you're looking up at the rock from the water than it looks when when you're looking down at the water from the rock.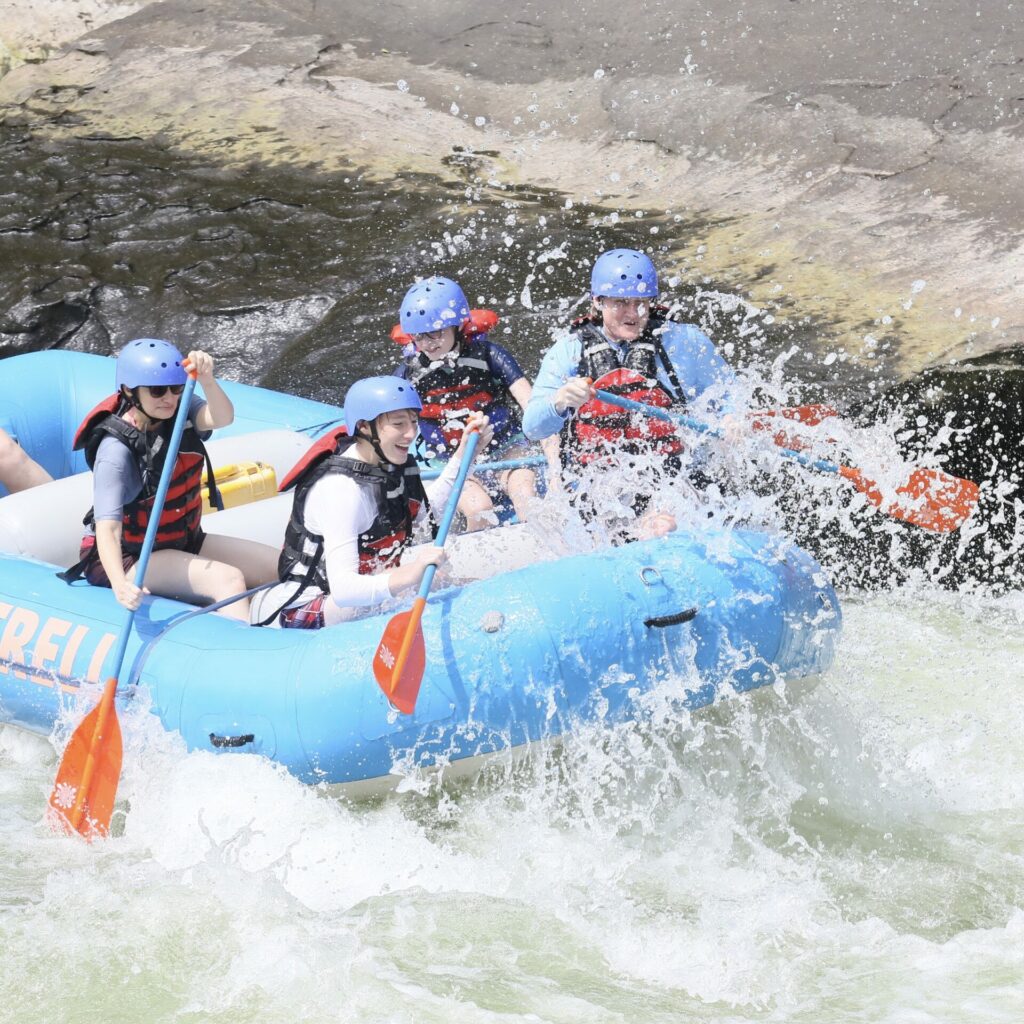 our guides were so awesome and fun. and no one fell out. we were pretty fabulous paddlers, probably. we had an absolute blast. and got totally soaked. obviously.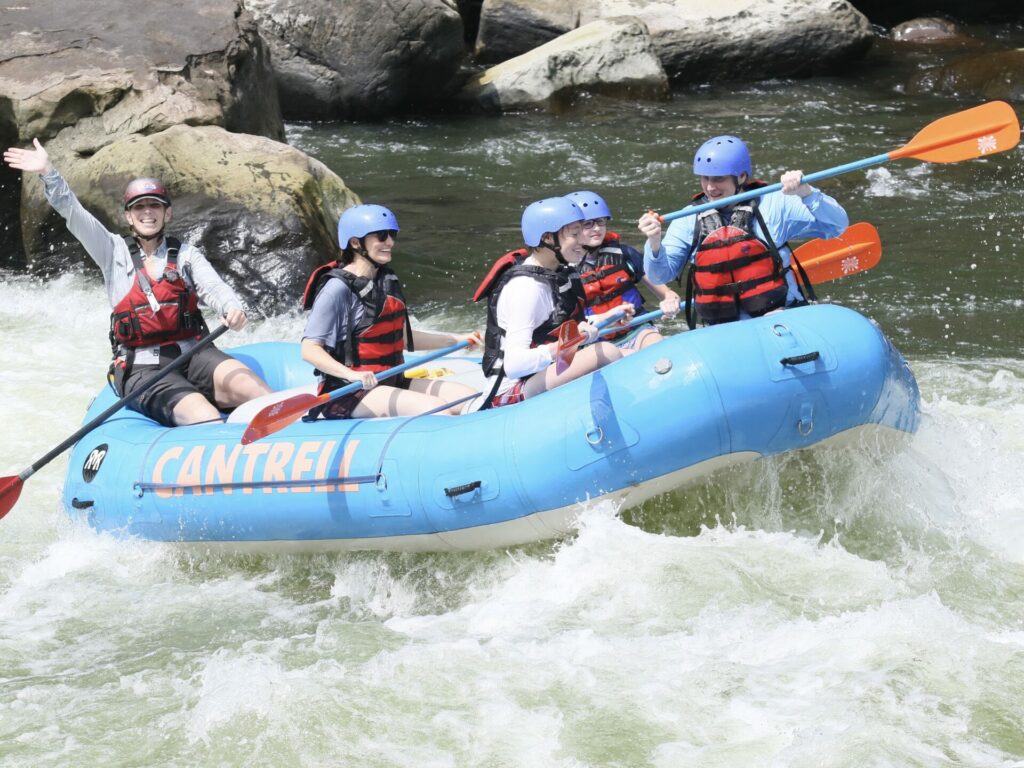 we will definitely go back. i mean, look how much fun we had: