for our second day in the new river gorge, we headed north to do some exploring. we had a few things planned around fayetteville, but we took the advice of an instagram friend who said the previous nights torrential downpours would fill up cathedral falls, and took a slight detour to check it out. slight and very windy and twisty.
not too shabby….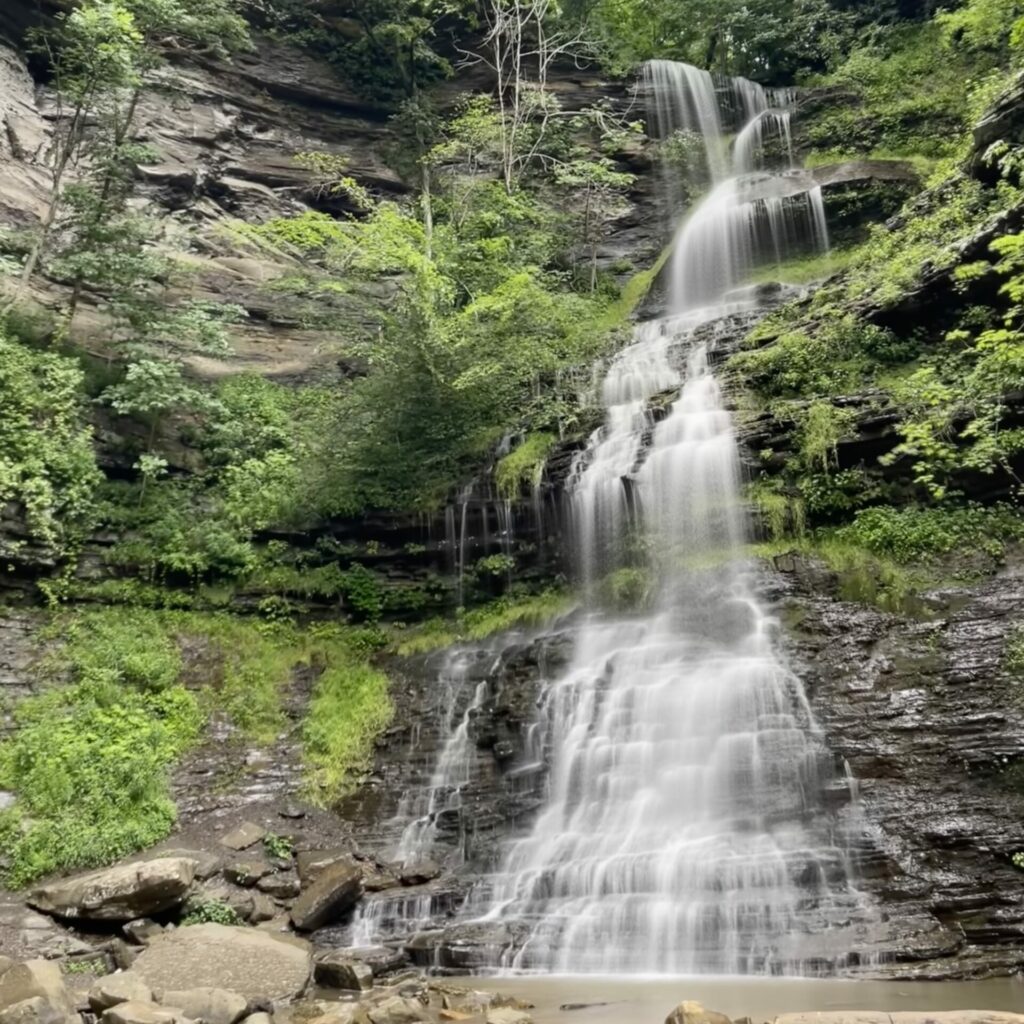 the waterfall is just off the side of the road, so no hiking was required, but that didn't mean we were going to rock hop down and around it for awhile.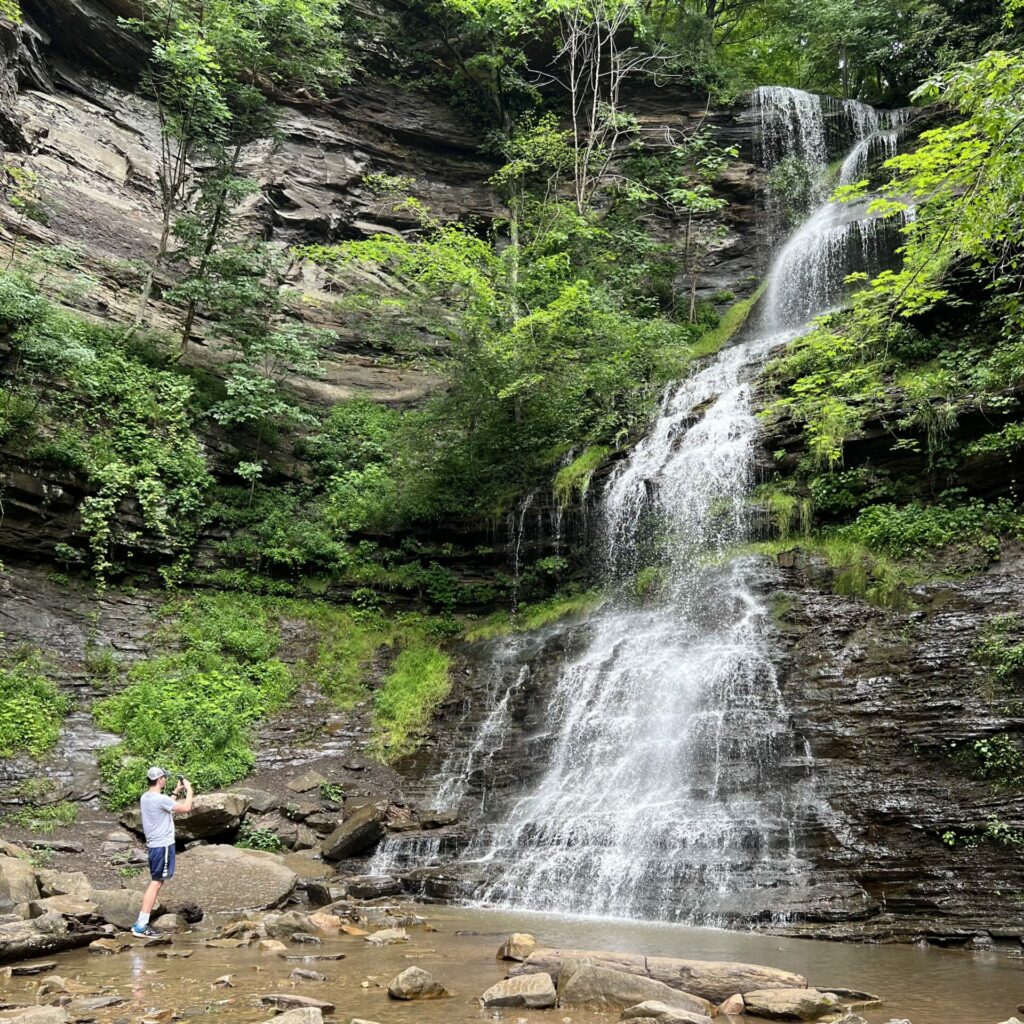 and of course there's all the iterations of family photos.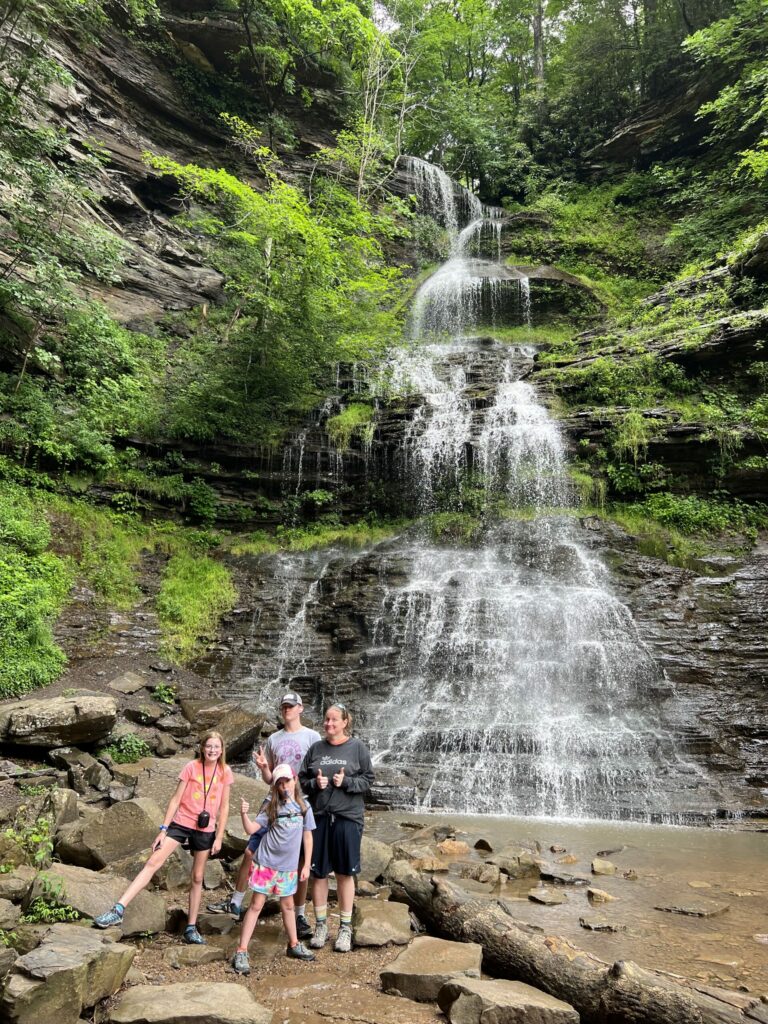 our main/big adventure for the day was the endless wall hike. it is as it sounds, a hike through the woods and over some streams, out to and along the edge of a long rock wall that towers above the gorge. the posse was so excited. can you tell?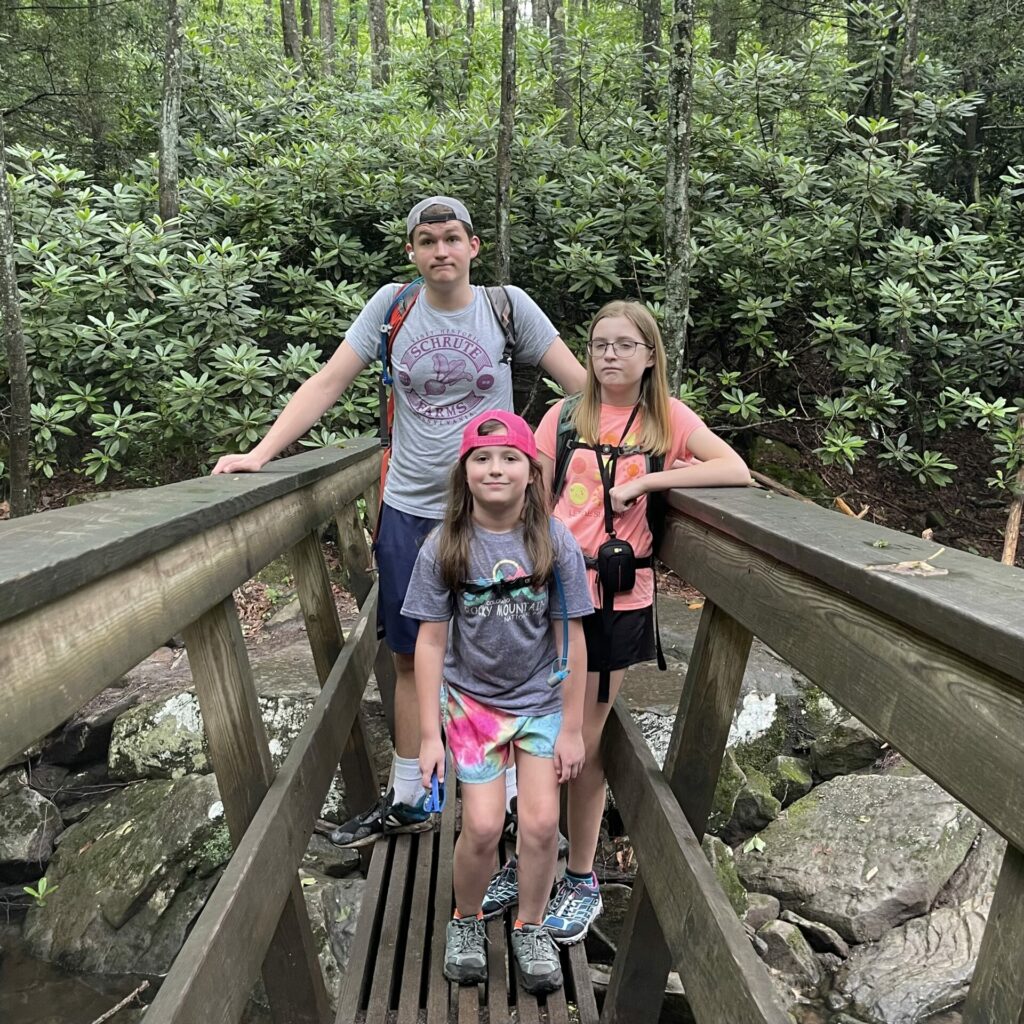 when we got our first glimpse of the gorge, we were amazed. it also sort of reminded me of letchworth state park in new york. we were also pretty excited when we realized we could see the iconic new river gorge bridge, if we got real low and squinted off into the distance.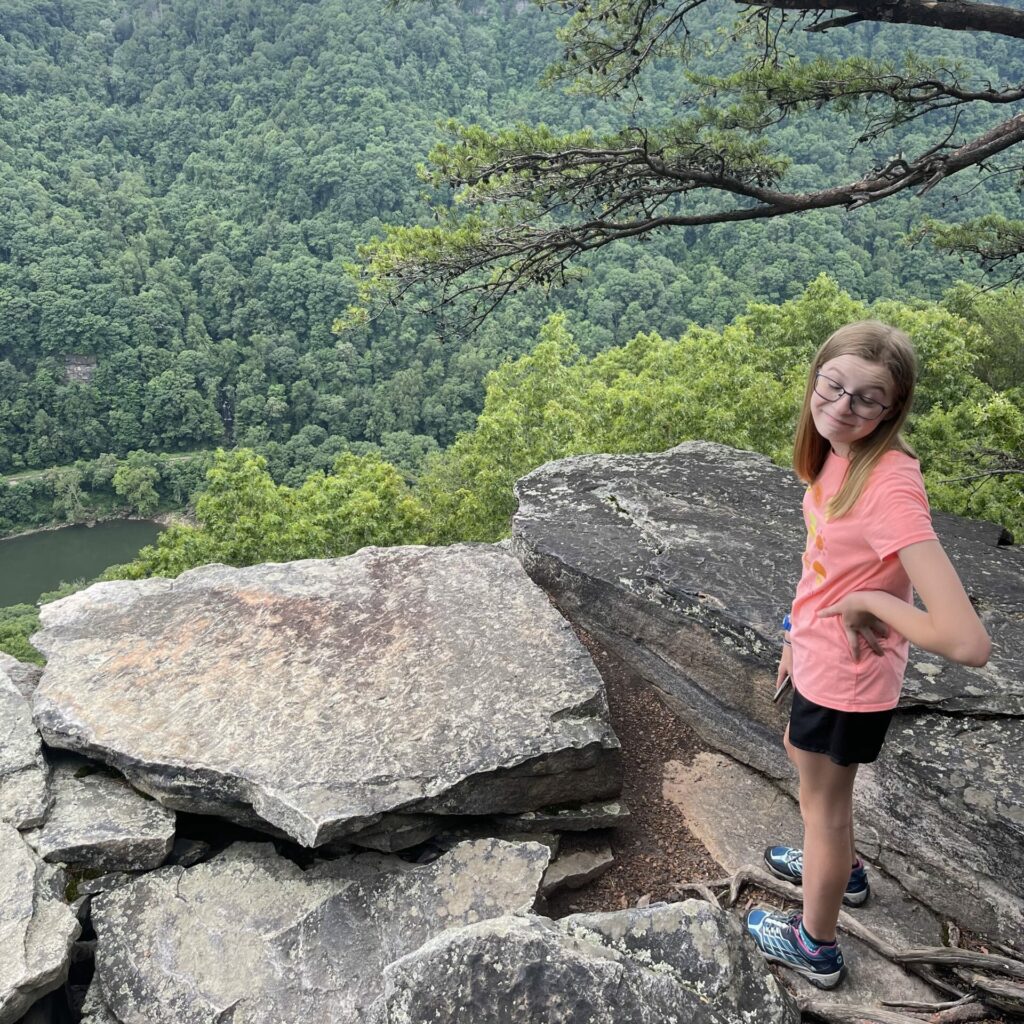 the best and "destination" overlook is called diamond point, where you can get a 180 degree view both up and down the river. it was pretty fantastic.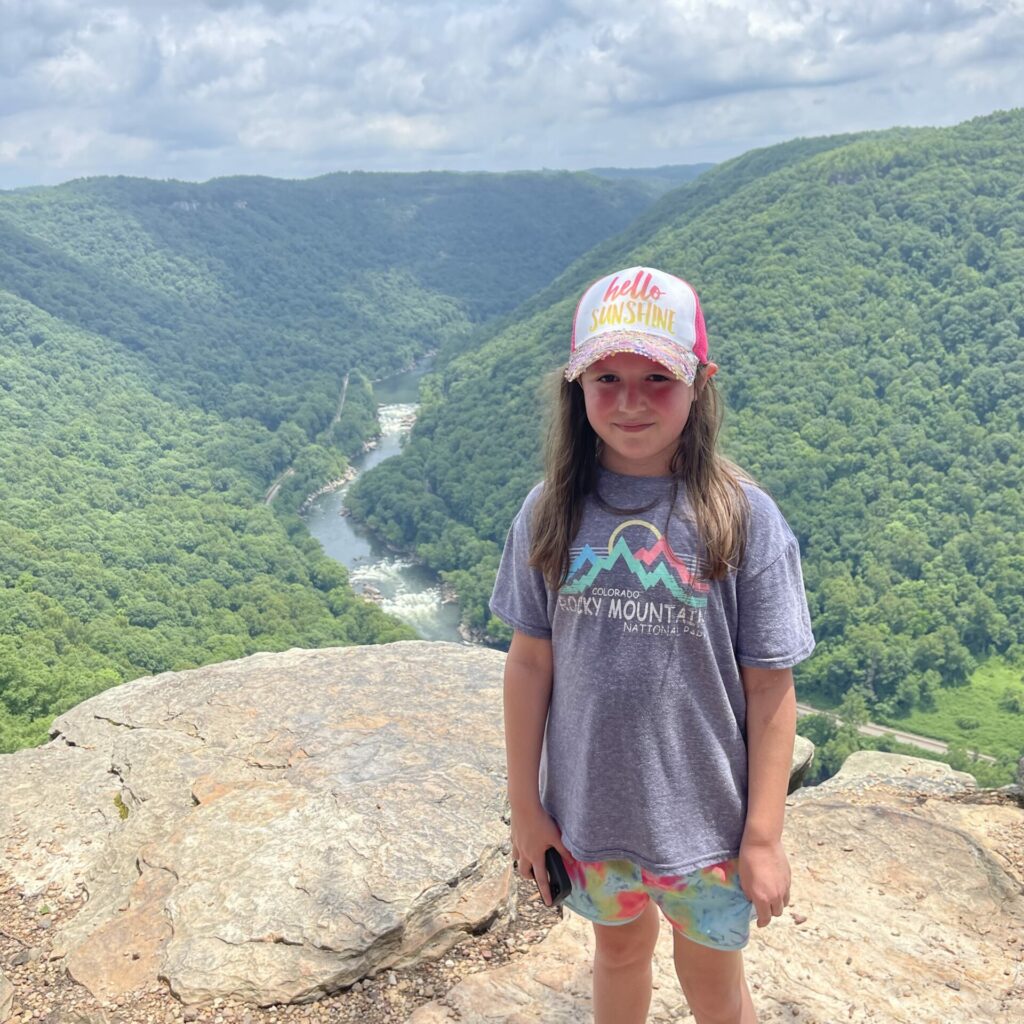 we picked out a spot facing up the river and watched white water rafters come down through the rapids, had some snacks, and took all the photos. (note: we did not bring ruby on this hike.)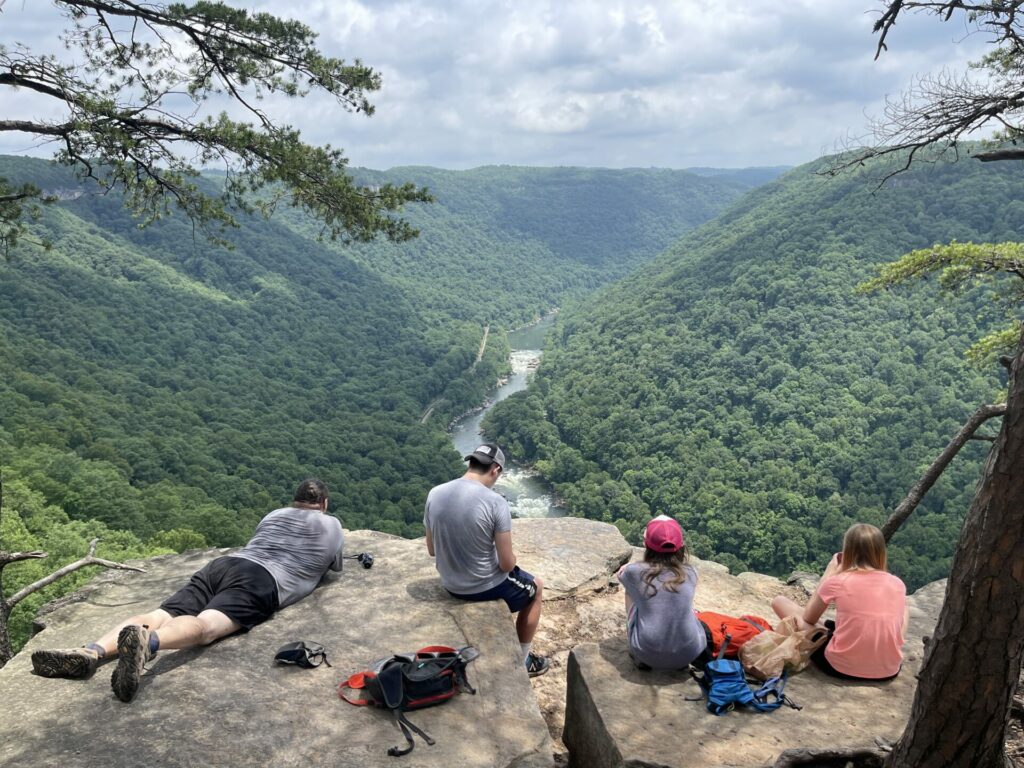 after diamond point, derek took ike and hazel back to the car, while anna and i continued on, to be picked up further down the trail. most of the overlooks were more of the same, but we did happen upon a rock climbing entrance that leads to the base of the endless wall. we peered down the ladder, debating whether or not we wanted to attempt it, but we literally could not see the bottom and it appeared to go down to the abyss. then, it was back through the woods and over some streams and to the other trailhead where we met up with the fam.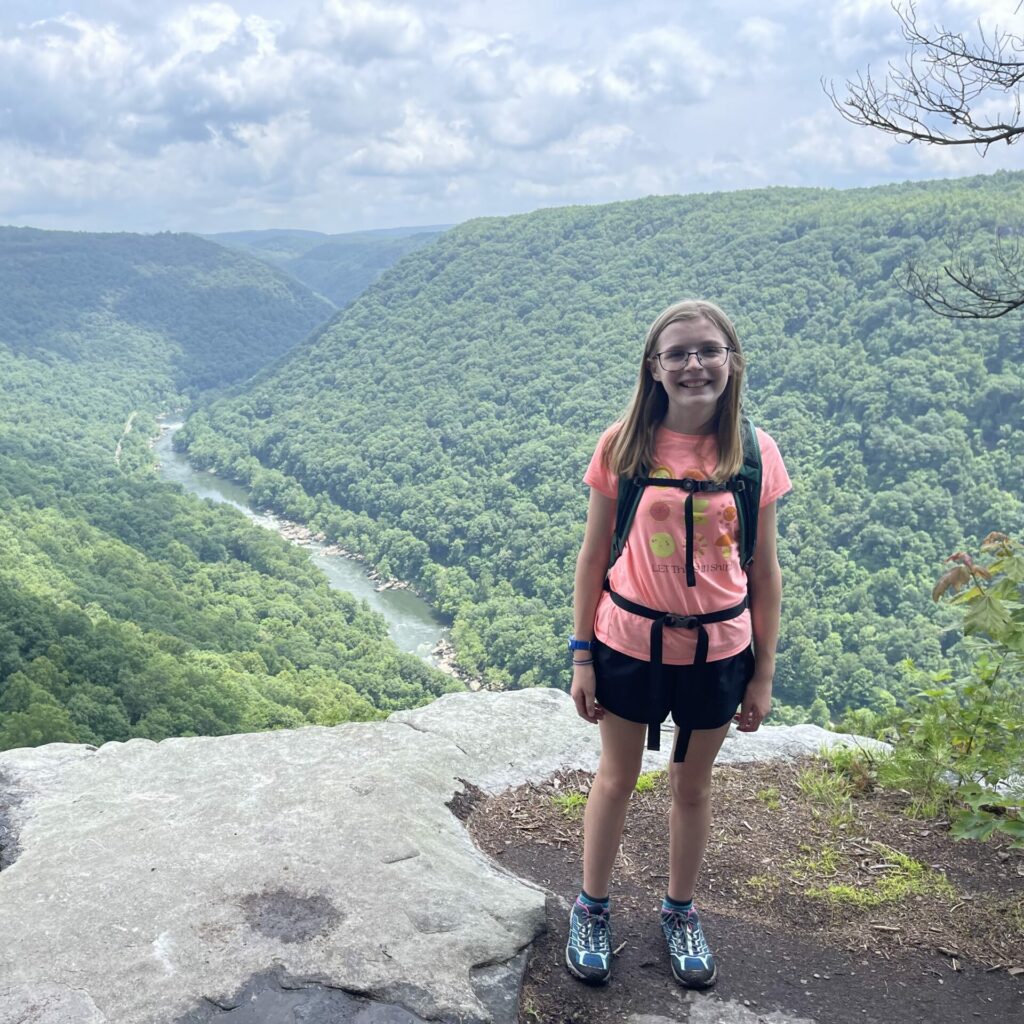 next stop was the visitor center. anna and hazel had been diligently working on their junior ranger books and made things official at probably one of the top five swearing in backdrops to date. from the visitor center, we took the 178 stairs down to the official new river bridge overlook, which is always pretty cool.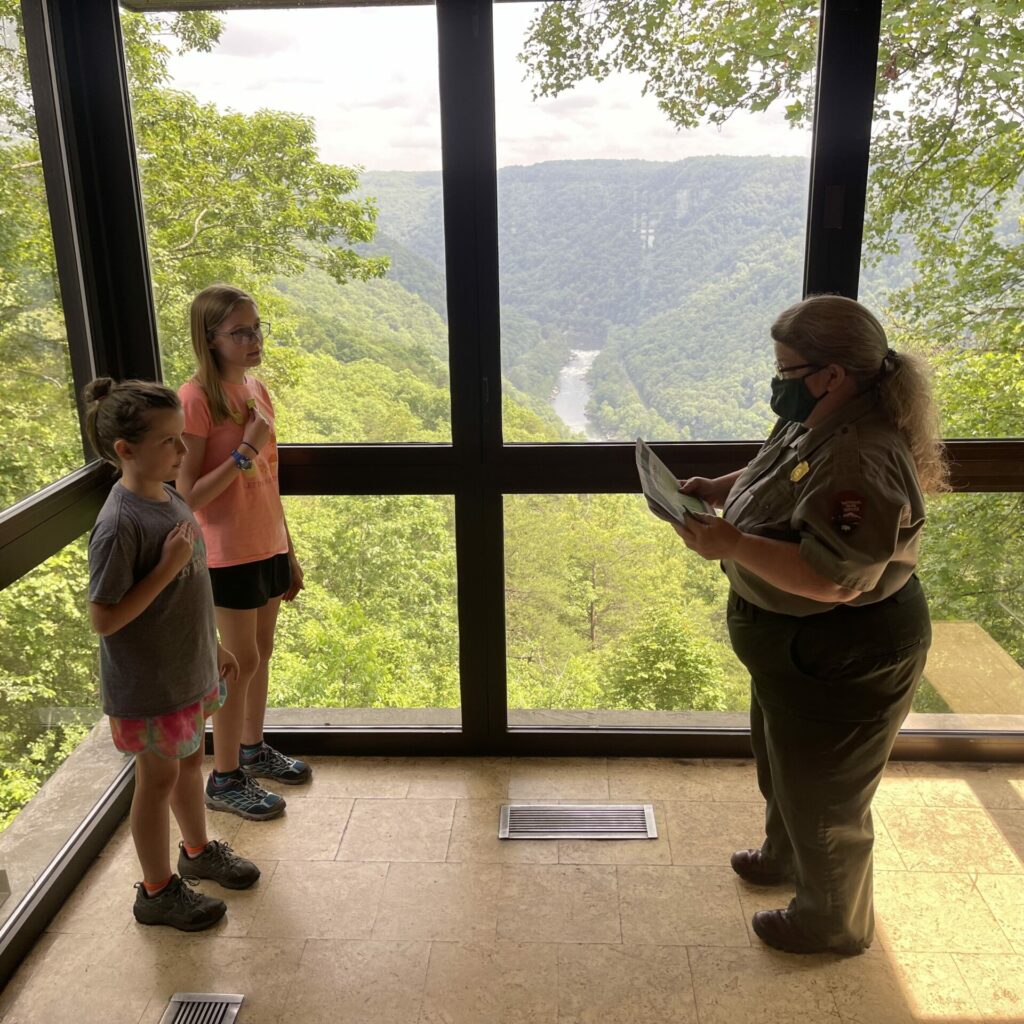 it was pretty hot and we hadn't really had a meal since breakfast and the kids were starving. there's a general store and gift shop next to the visitor center, and amazingly they all agreed that if we got ice cream, they could hold off another hour or so until we could find a legit restaurant. they really sacrifice in the name of adventure.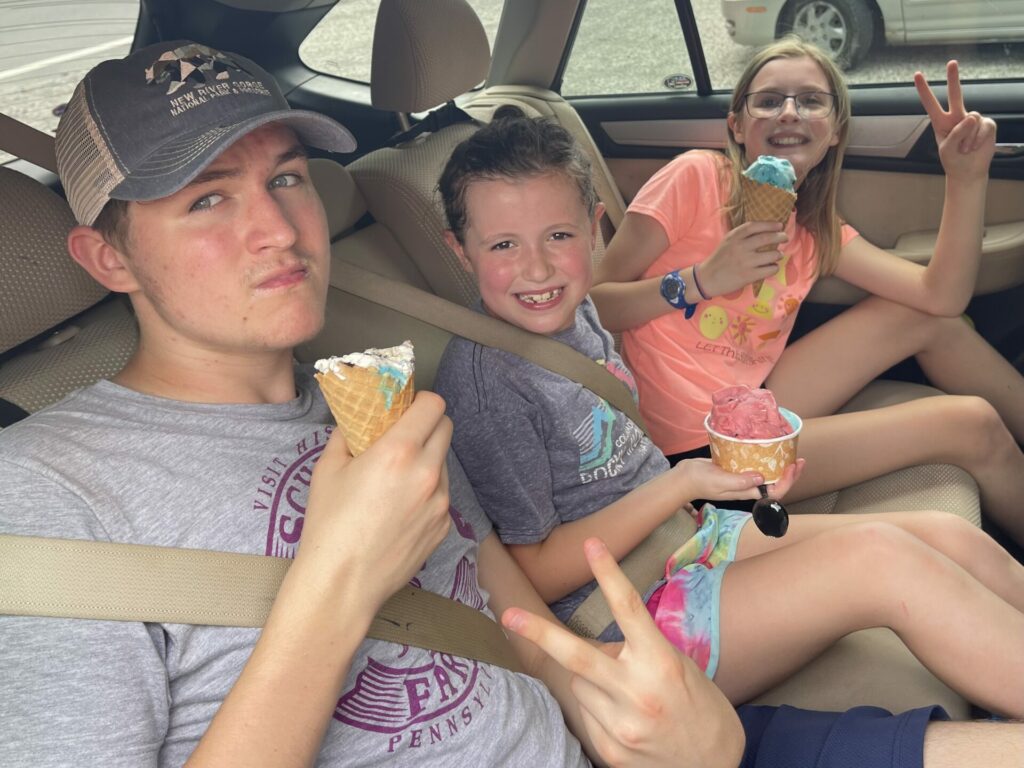 our last activity was a scenic/historic (zig zagging) drive down into the gorge, across the restored original bridge, and back up on the other side. the drive was mostly uneventful, but at the bottom, we could get out and play on train tracks (totally safe) and anna and i even walked across the bridge. it gave a fantastic river level view of the big bridge above.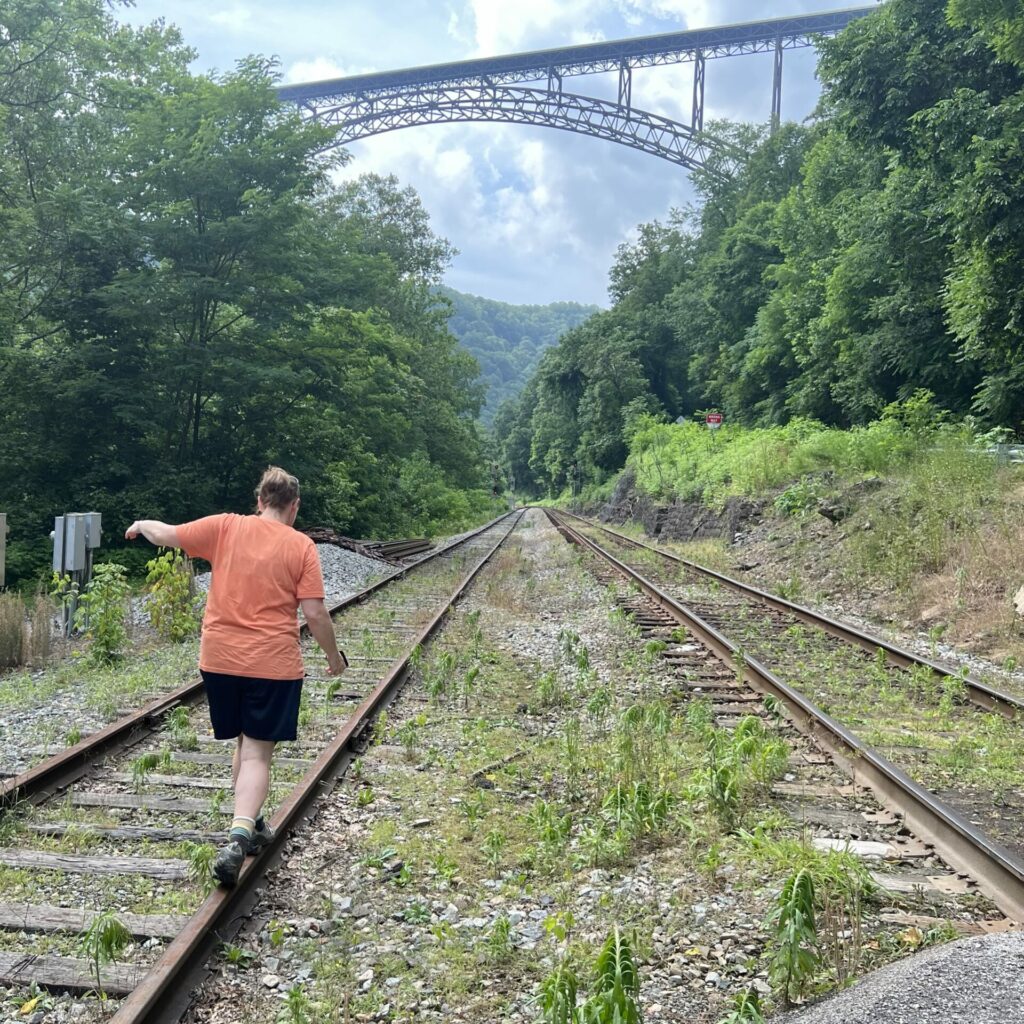 we had a nice little dinner (feast) at a mexican restaurant and hit up a grocery store for some necessities and went back to camp. ruby was happy to see us, but i'm sure that she mostly slept all day. and i got to have some peace and quiet (haha, not really) in the hammock.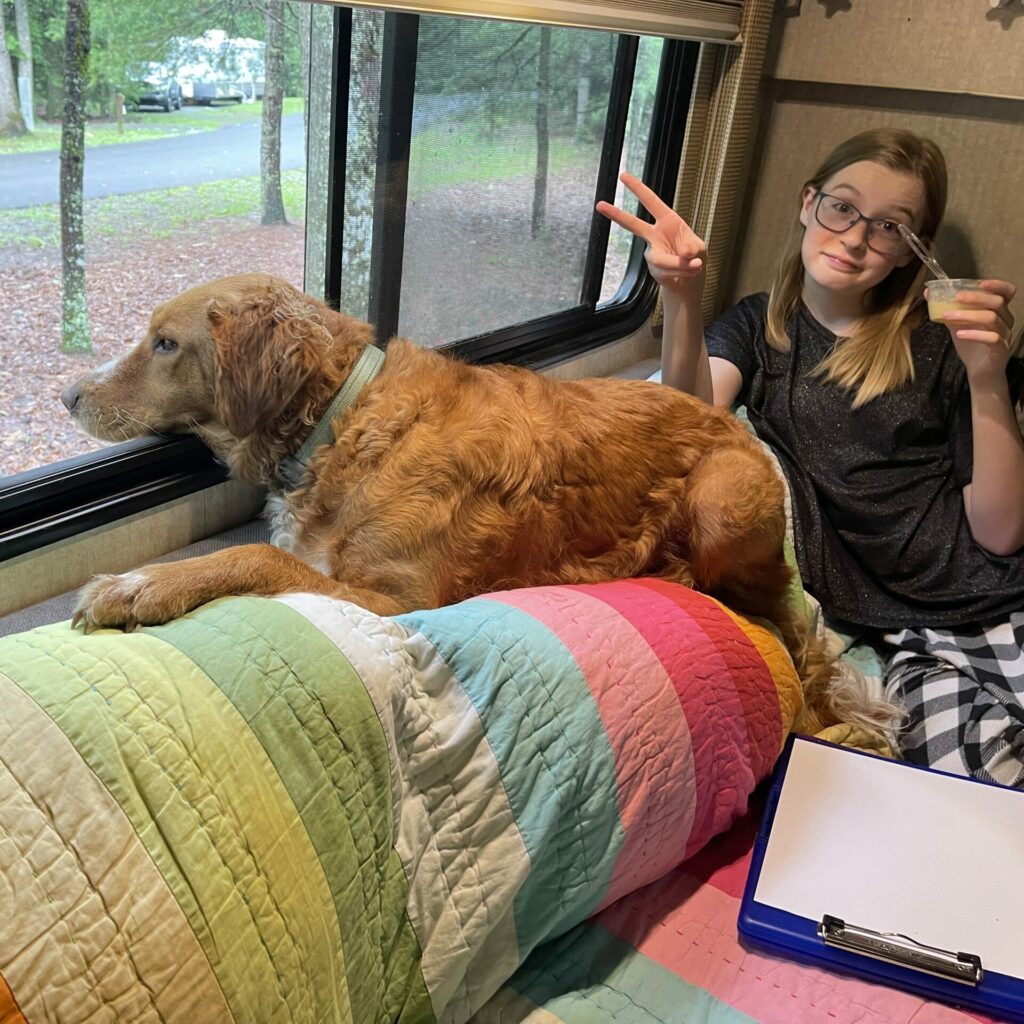 then it was off to bed early for anna and me (and subsequently everyone else because we were in 232 sq ft) because we had an early morning event on tap….