as previously mentioned, the weather for most of our atlantic beach week was pretty windy. for this reason, the big epic adventure we had planned kept getting postponed. but, finally, on our second to last day, we received word that our adventure was ON!
what adventure, you ask? well, two-ish years ago, during a trip to the outer banks, we visited four of the five official OBX lighthouses. since then, we have had the fifth and final lighthouse at cape lookout on our bucket list.
the only way out to the island is via ferry (or your own personal boat, i suppose), so we packed up some snacks and drinks, swimsuits and towels, and tons of sunblock and set off for the harpers island visitor center to catch said ferry. we stopped in to get junior ranger books and the ranger convinced anna to help her raise the flag to earn an extra bit of junior ranger flair.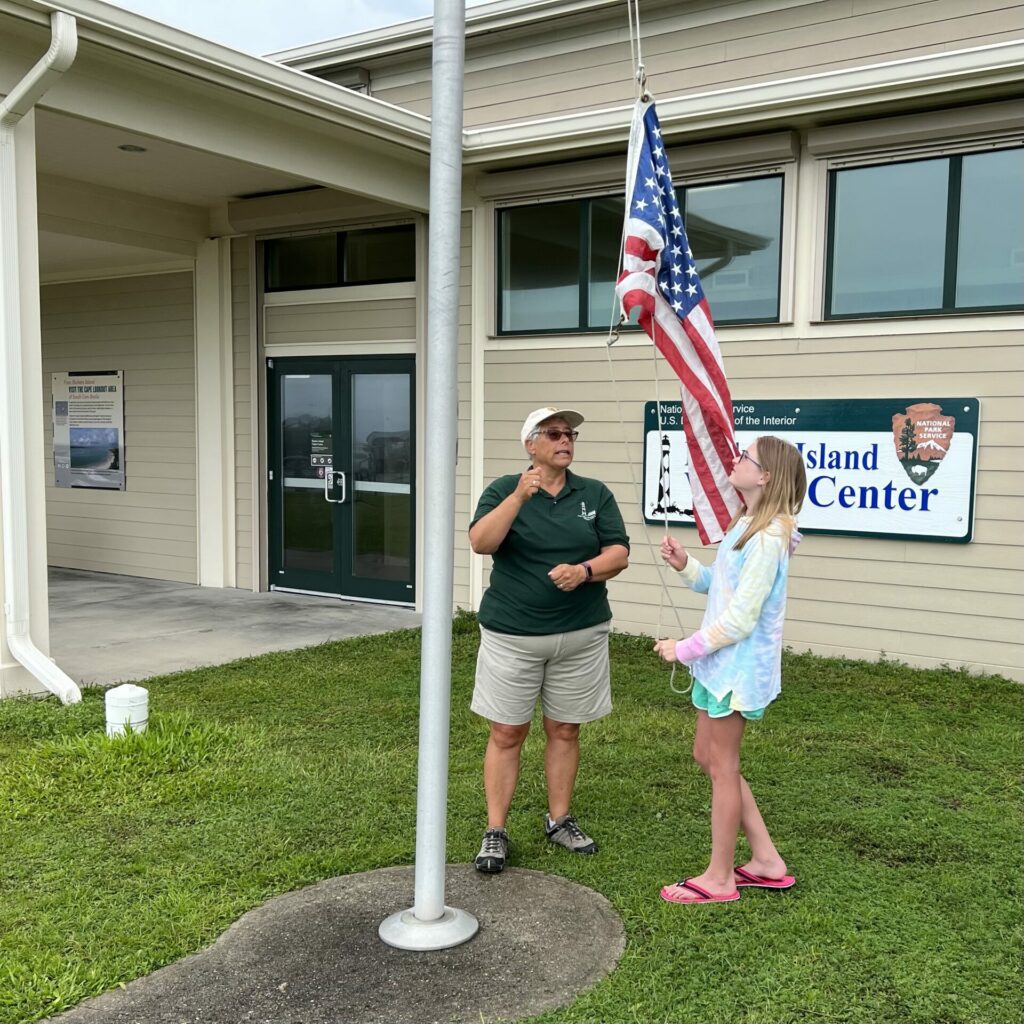 and then off we went…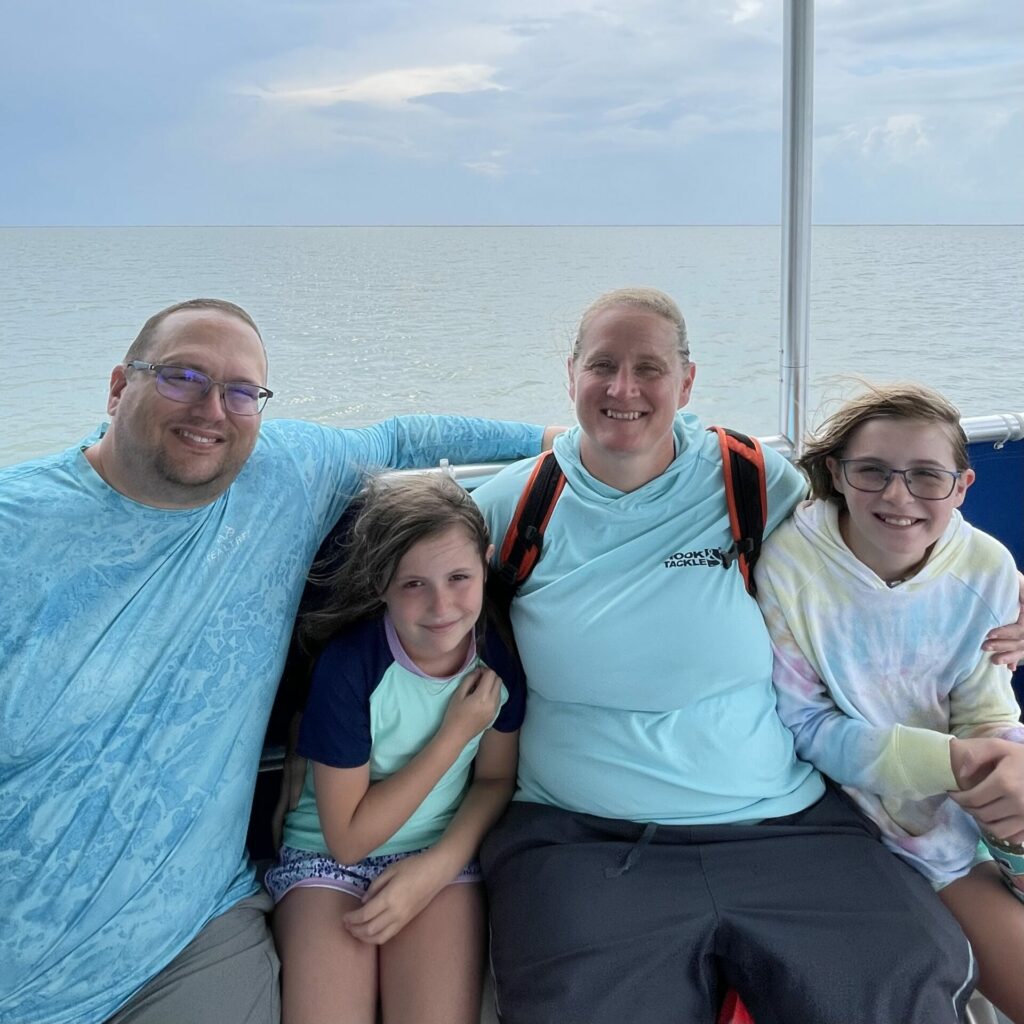 we had a little bonus surprise on our ferry ride out. some of the wild horses of shackleford banks were chilling super close to the water. the ferry captain was able to scoot right up to them and they just hung out for a bit while we snapped a zillion photos.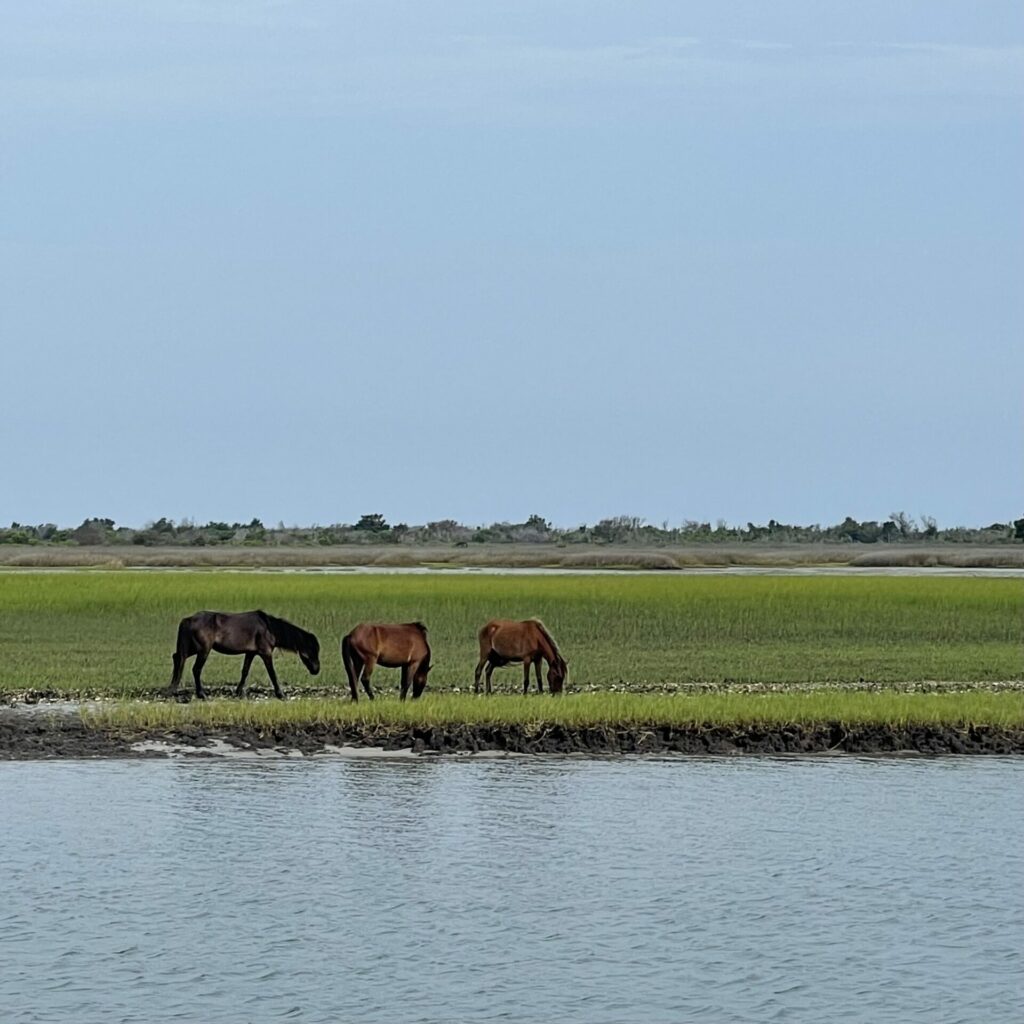 the ride out wasn't very long and before we knew it we were approaching the iconic view of the cape lookout lighthouse that adorns like practically all north carolina beach themed memorabilia. the captain gave us plenty of time to get all of our photos here too, before dropping us off on the dock for the day.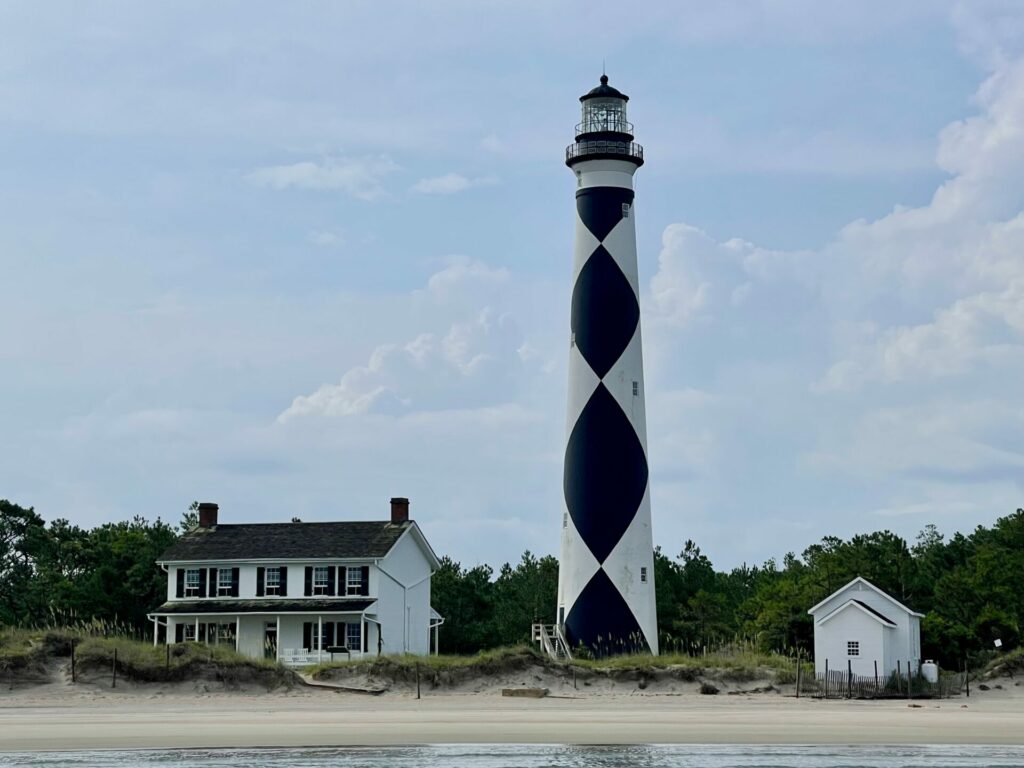 as soon as we arrived, we snagged a spot on the island "shuttle" that took us from the lighthouse area to the point of the cape, about three miles away. the shuttle is a pick up truck. and the road is a sandy trail.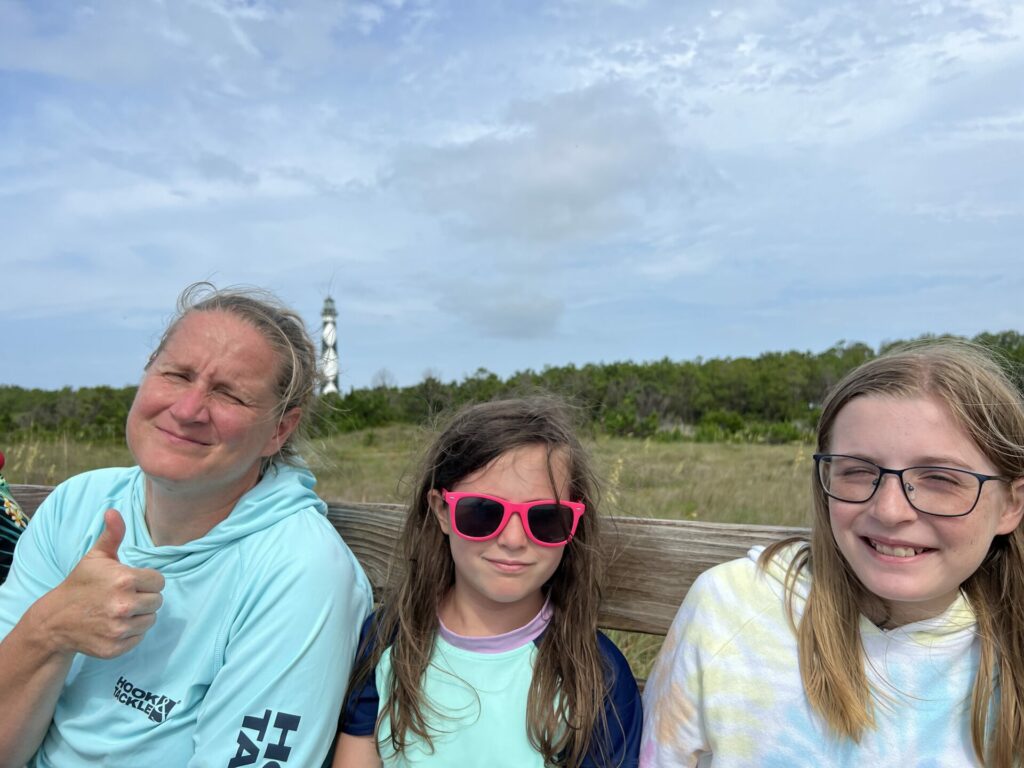 as soon as he dropped us off, we dropped our belongings and began our quest for giant shells. since the ferry didn't run the day before, and there had been some big storms overnight, AND it was low tide, we had high hopes.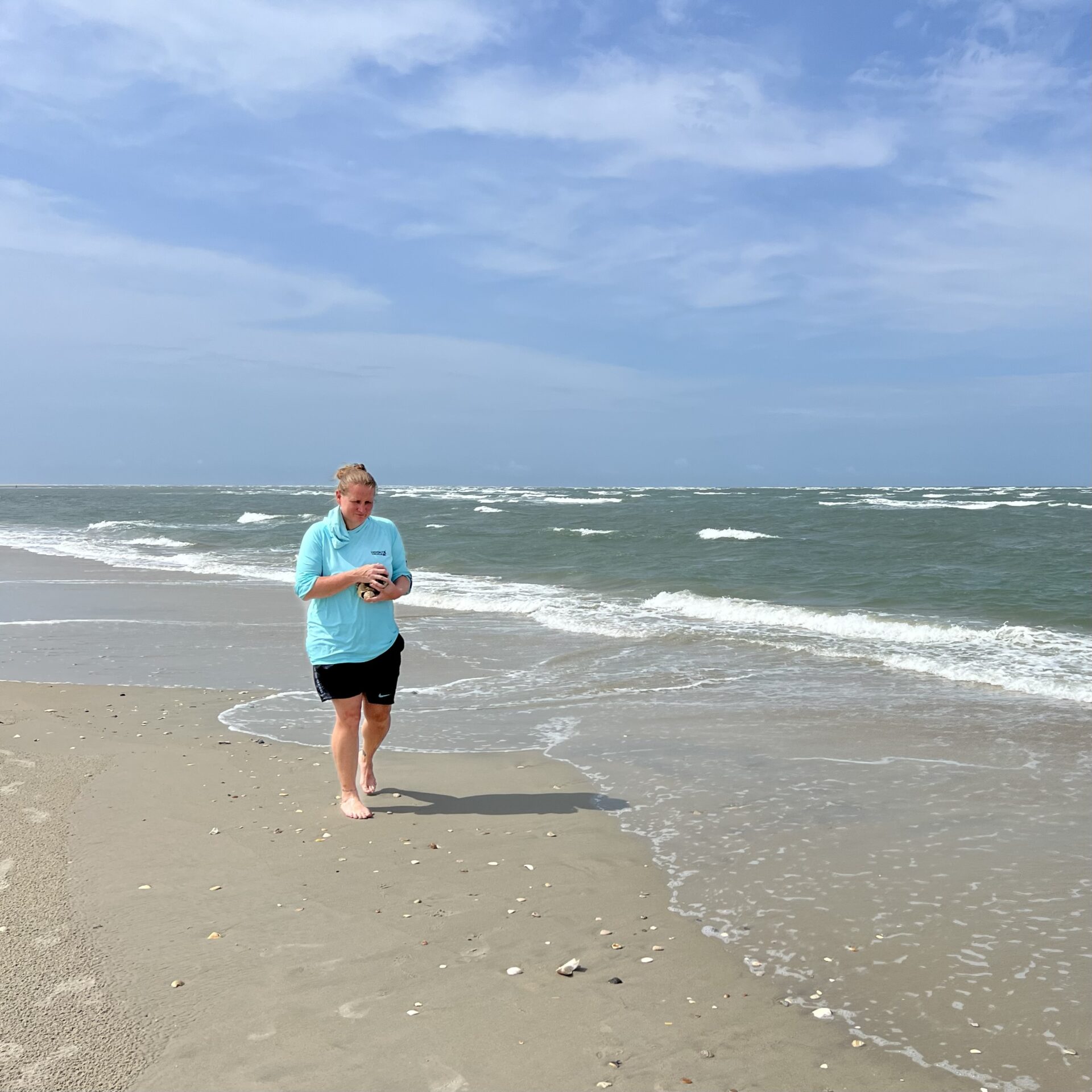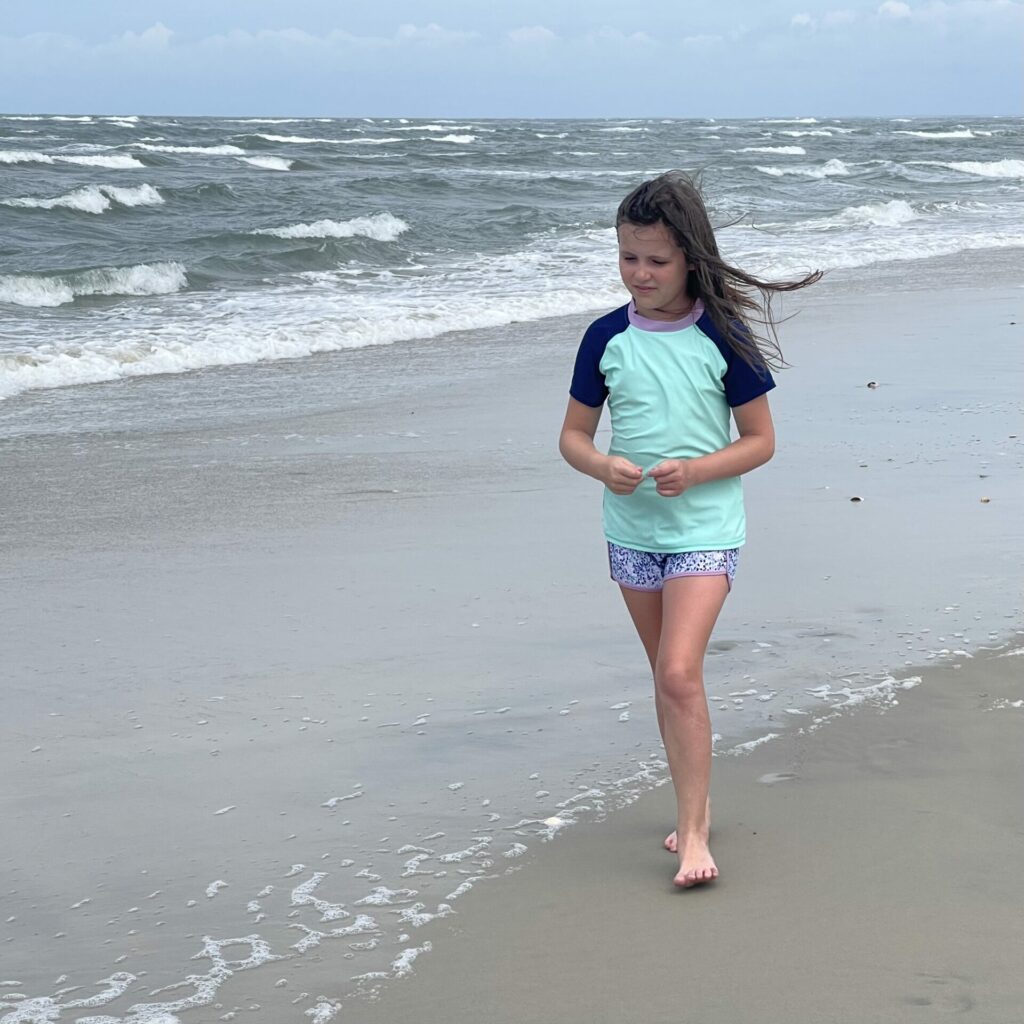 we didn't have a lot of luck at first, but when we figured out how to shuffle around in the shallow waters and "feel" for shells that we couldn't see, we started finding big treasures.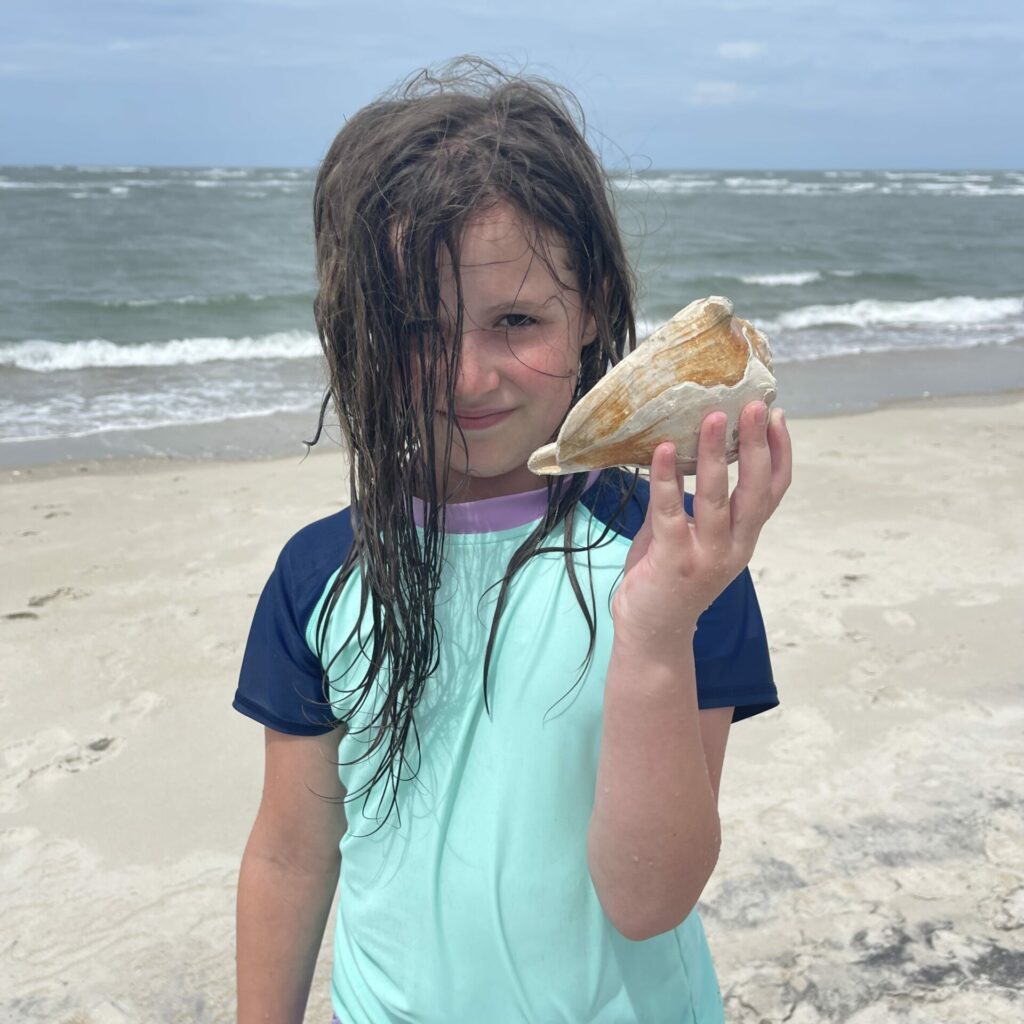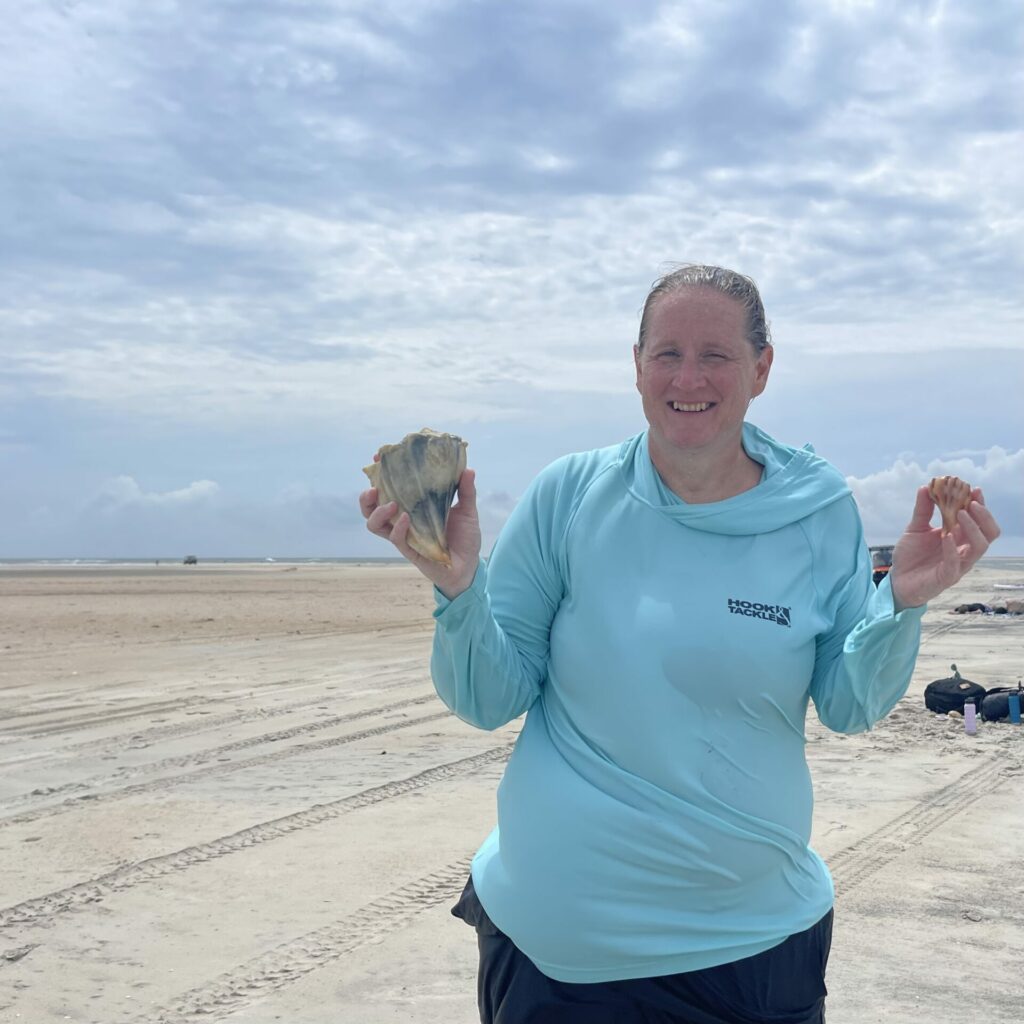 as the tide came in, we were having less luck finding cool shells, so we took a break for lunch. sandy, gritty lunch.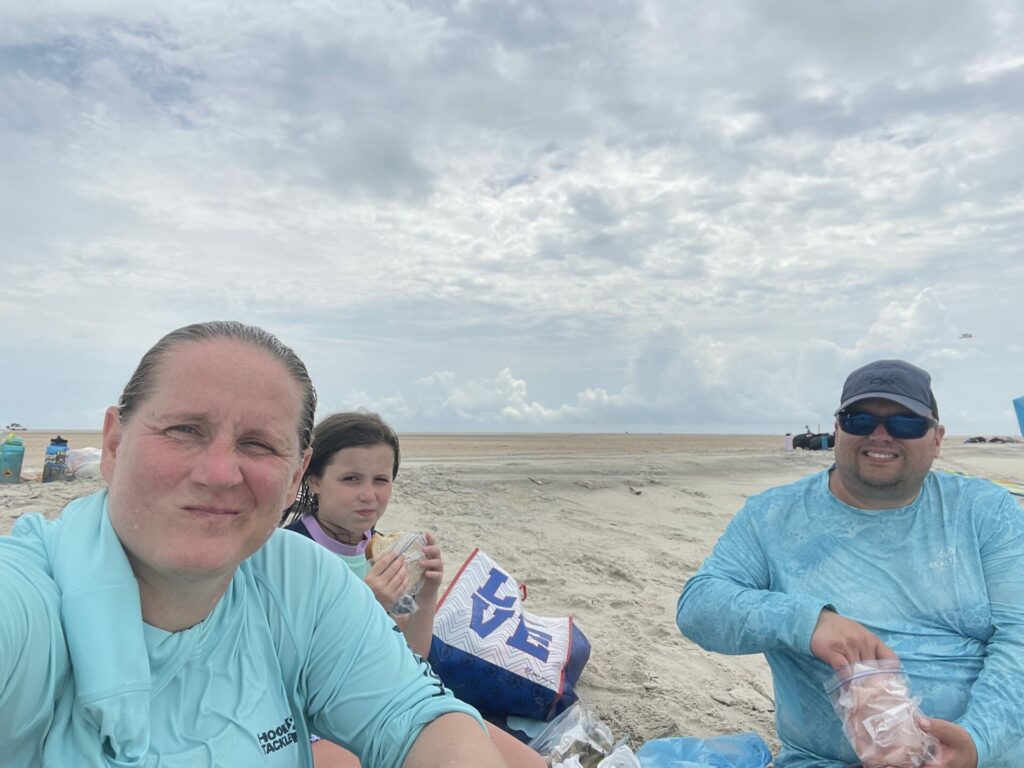 after lunch, we had a little while longer to play, float, shell, relax, and dry off, before we caught the truck shuttle back to the dock/lighthouse area.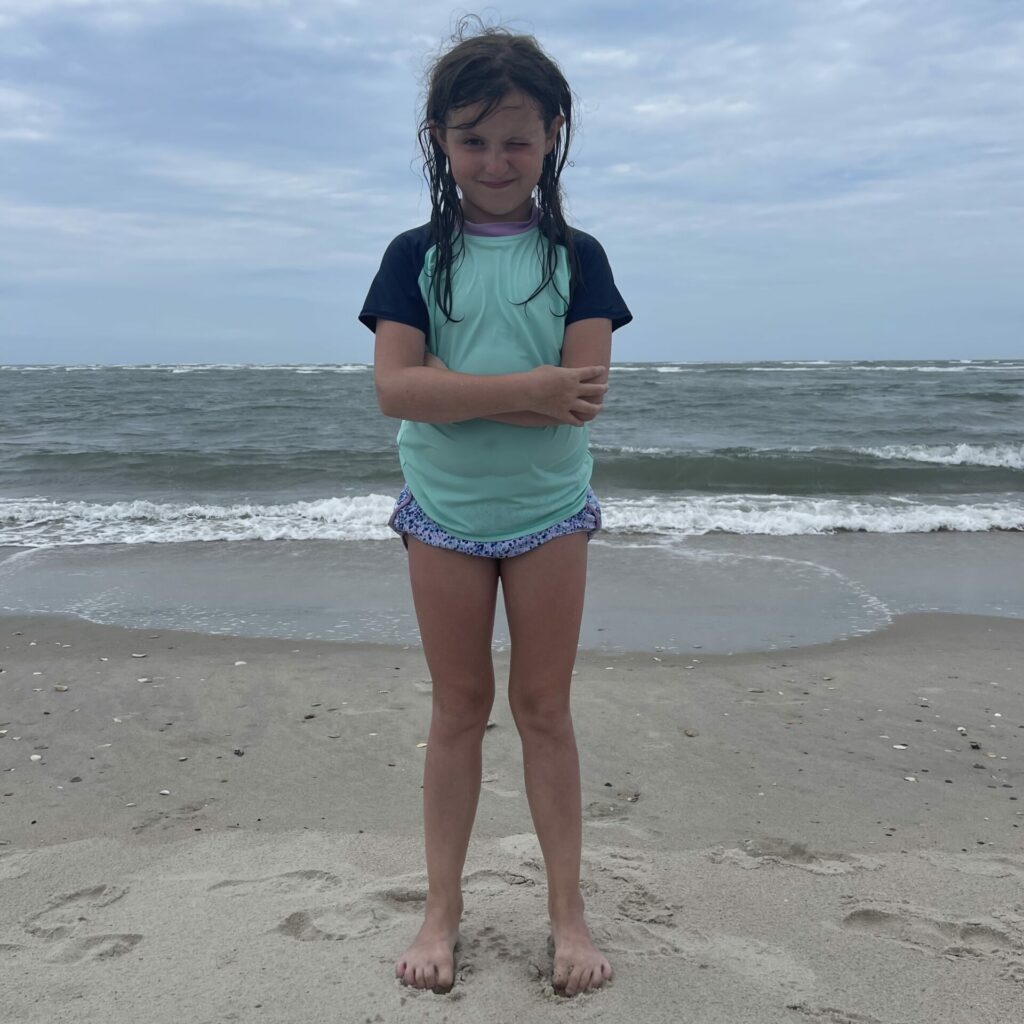 we left just enough time between our shuttle drop off and our ferry boarding to shower off and walk over to the lighthouse and keepers quarters.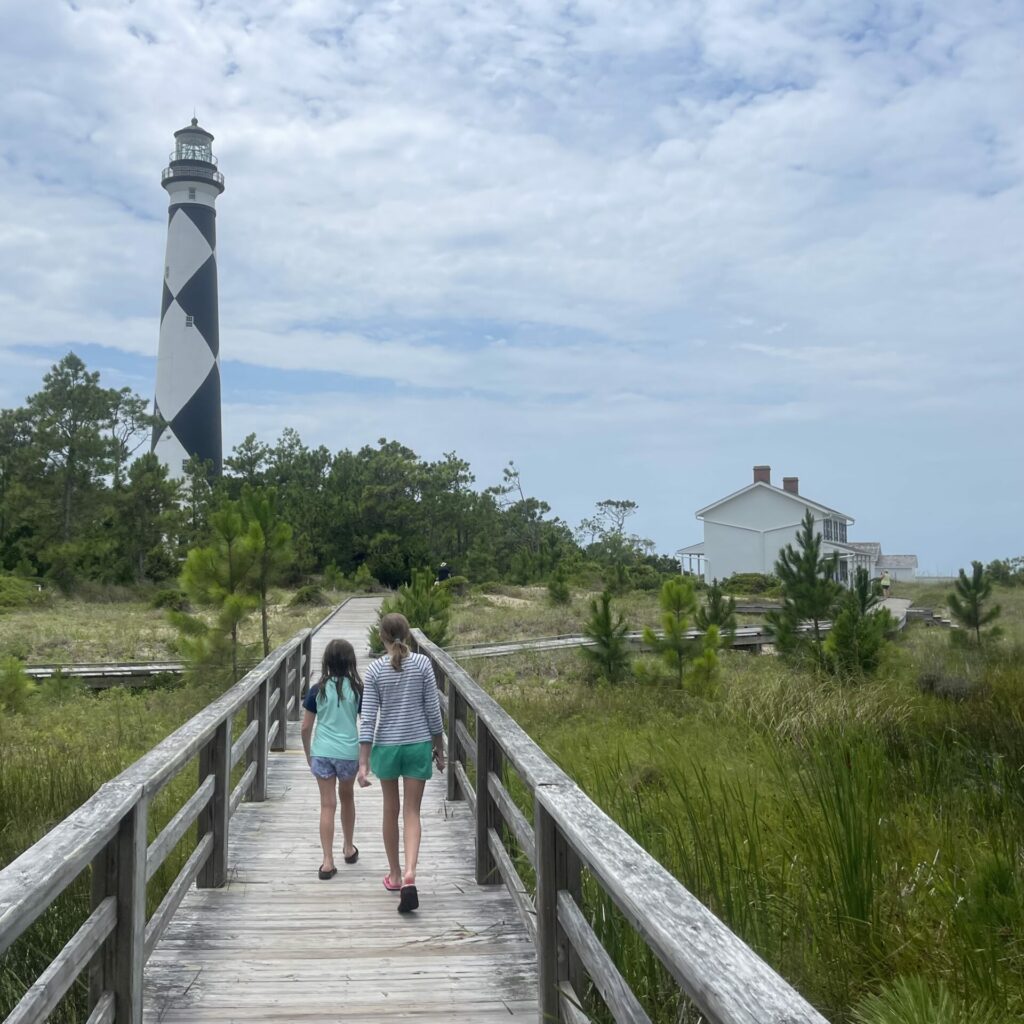 we couldn't go inside, so another outside pic was all we could get.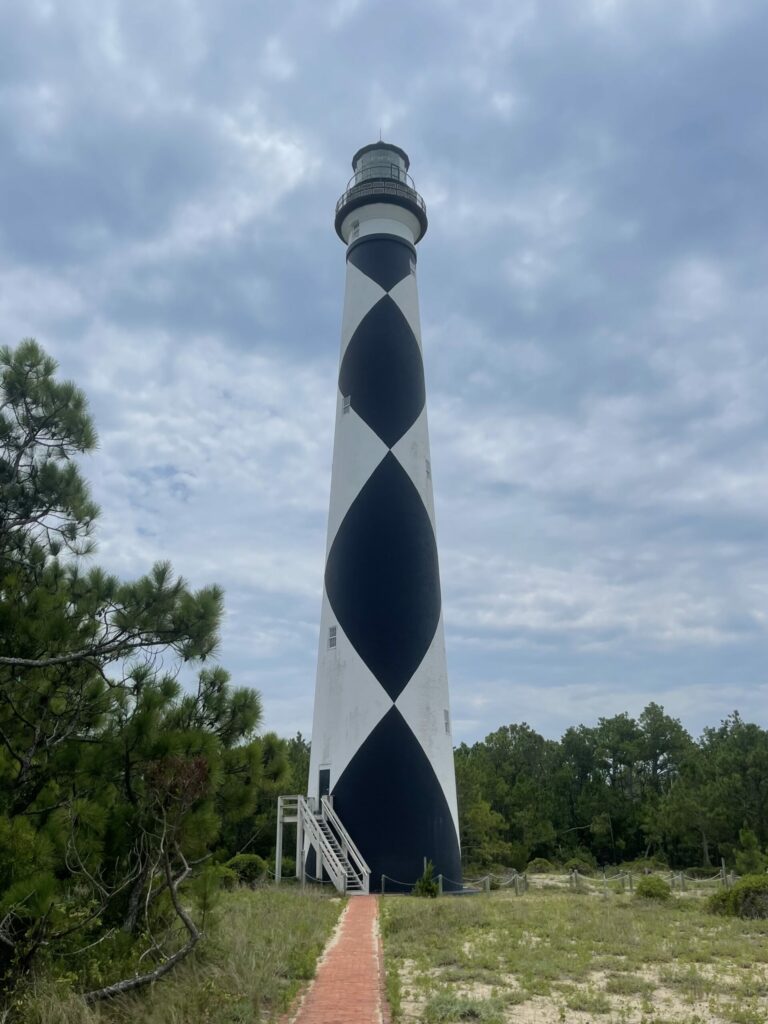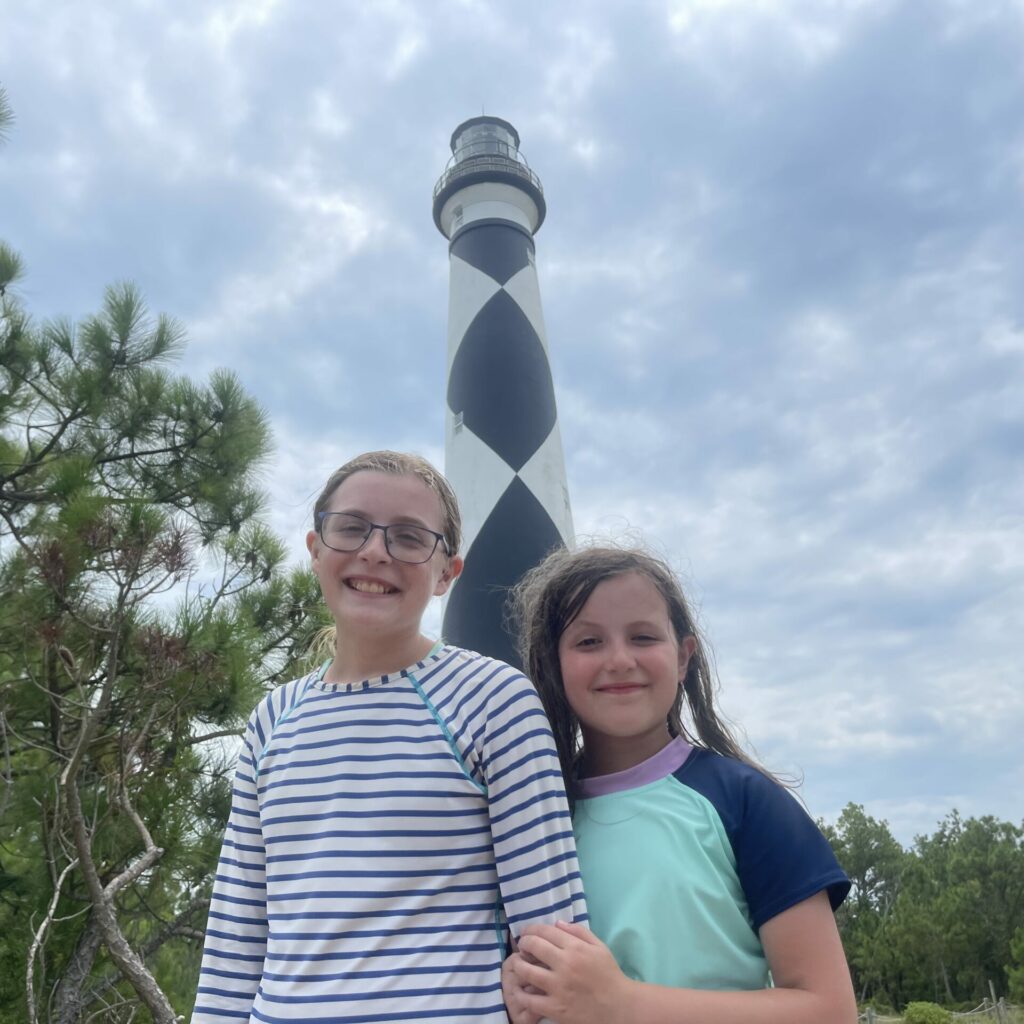 we hurried back for the ferry to harper's island, where we changed into dry clothes and visited the museum and worked on junior ranger books. the girls both got badges and patches to add to their collection.
and if you're wondering, here's the final haul of shells that i carted off the island and all the way back to our house.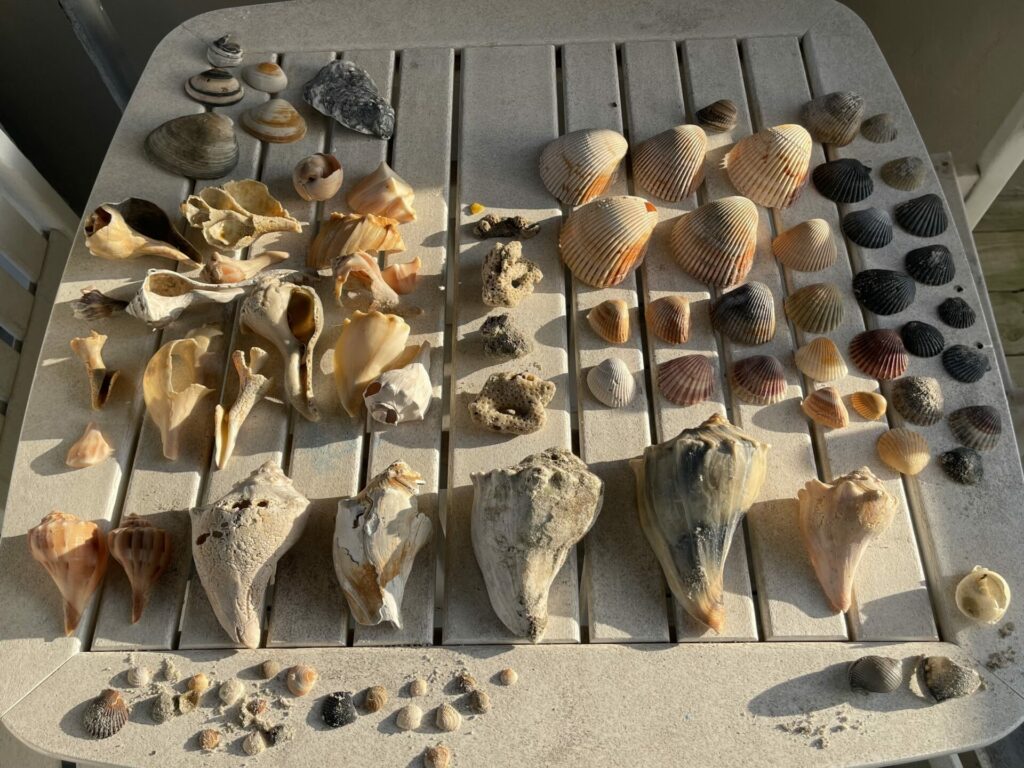 it was such a perfect day. the only regret i have is that we didn't stay longer, but when we had to "book" our return ferry, the weather forecast looked sketchy after 2:30, so we planned accordingly. it ended up being beautiful ALL day, but whatevs. it was also beautiful back at the resort area too.