i'm not much of a minigolf person, but without much else to do with kids at the beach, and super fancy minigolf courses densely scattered all about area, one gets the urge to spend a million dollars to be really bad at hitting a ball with a stick into a tiny hole.
so. that's just what we did one afternoon. here we go.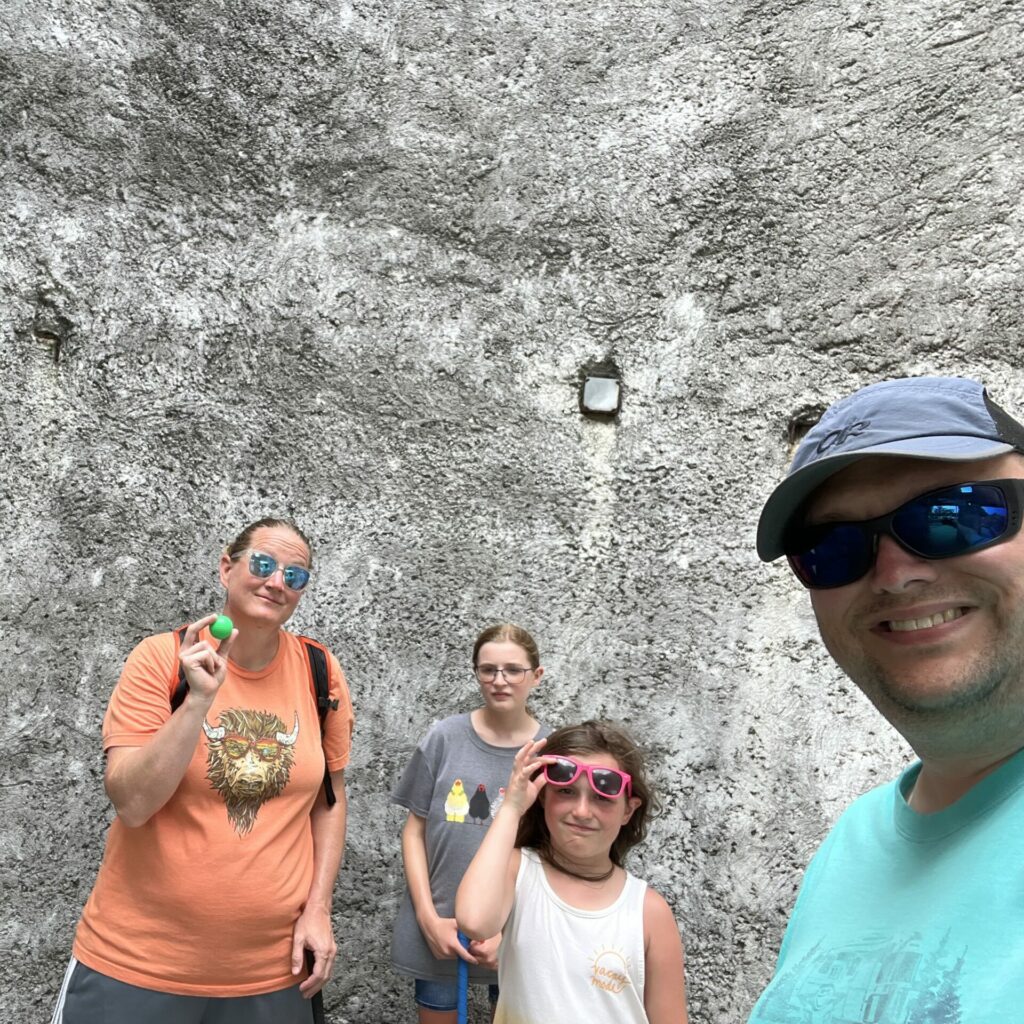 it was packed out, so there was a lot of hurrying to finish our hole so the people behind us could go and waiting while the people in front of us took their sweet time and paid no attention to us patiently waiting our turn. both girls had lots of fun.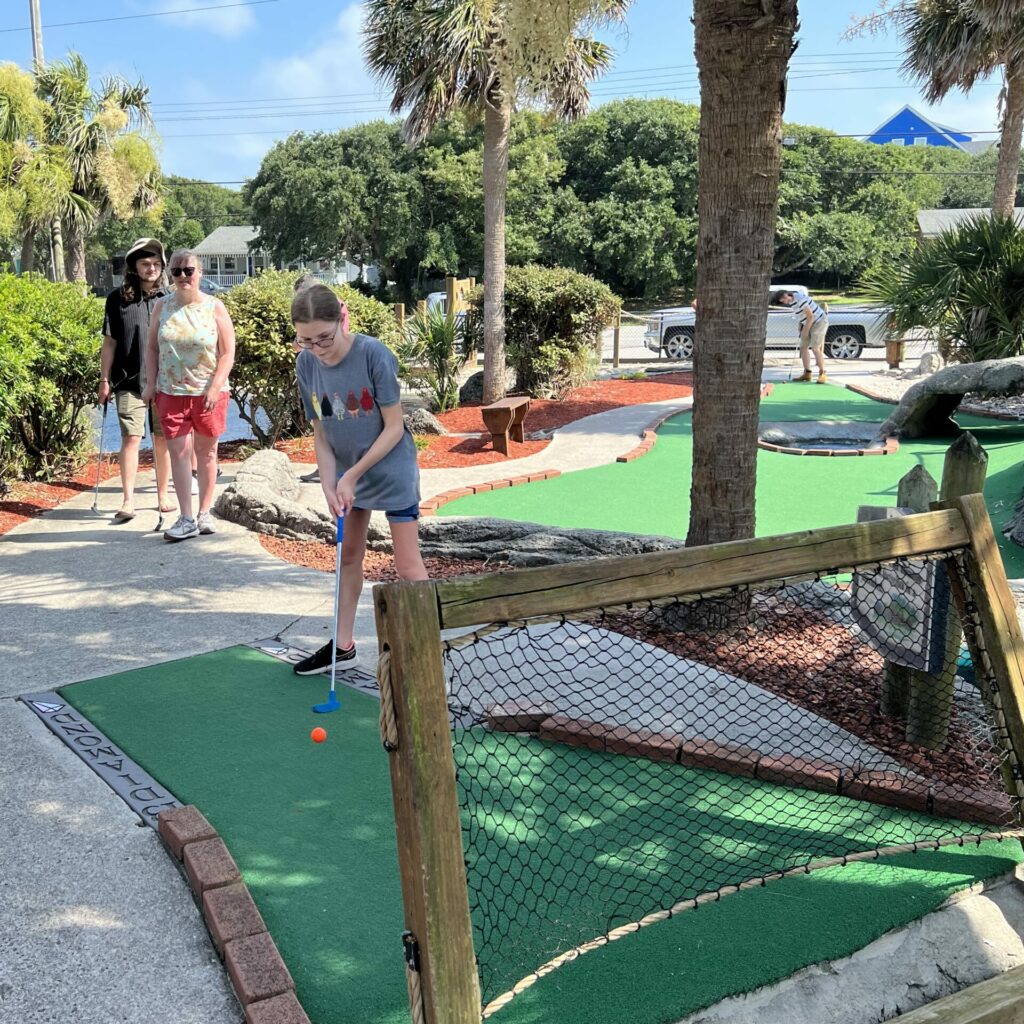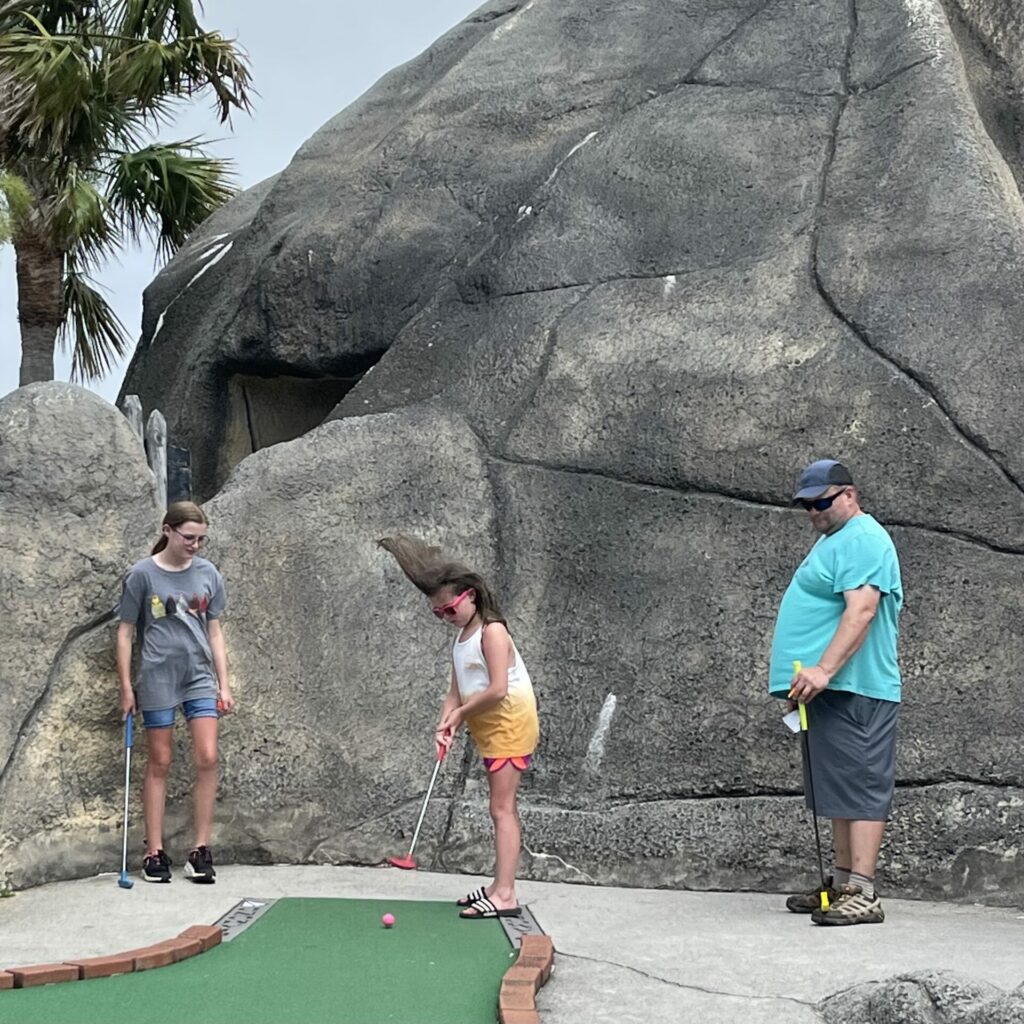 fun. but not enough to opt for a cheaper second round. so, we loaded up and hit up an ice cream shop on the way home. the girls pretended it was scoops ahoy from stranger things.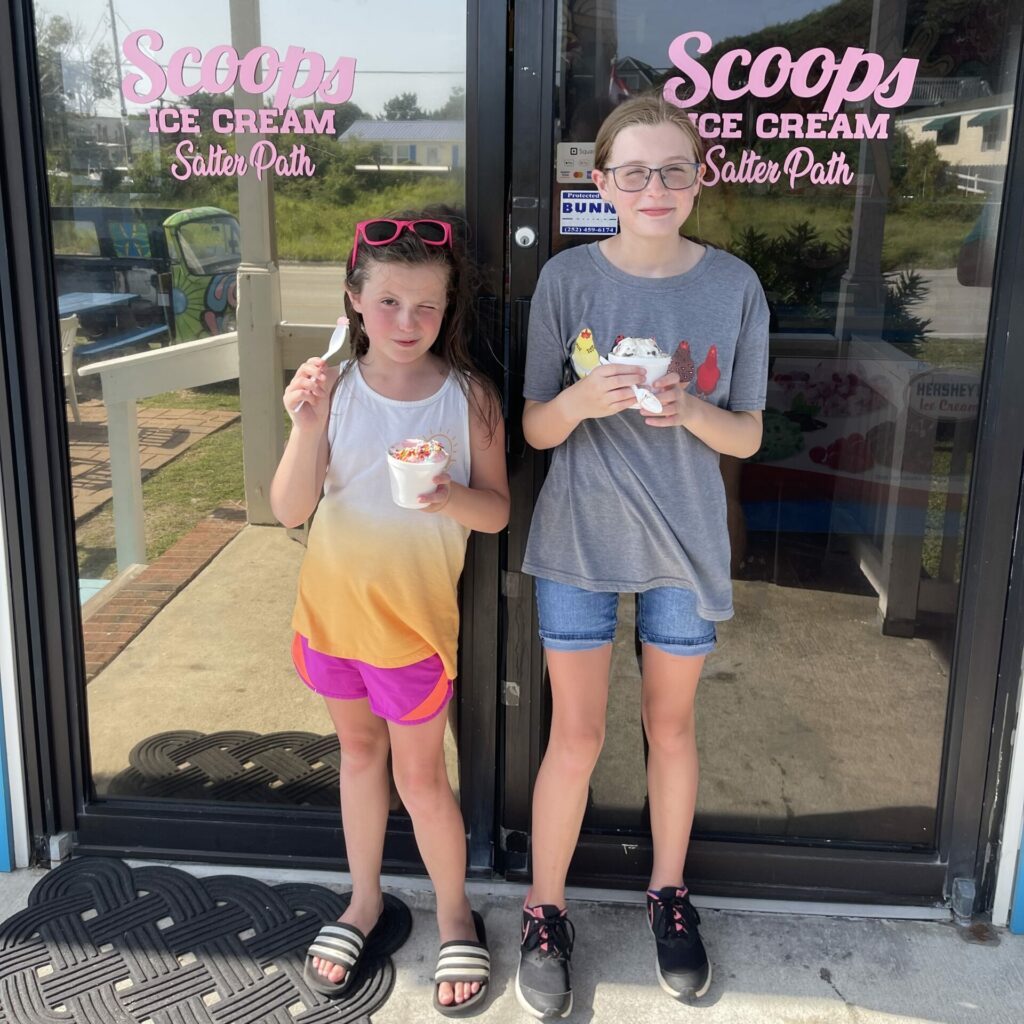 since i was depressingly keto, i refrained from ice cream, but we made one more stop for some local seafood that derek prepared for us that evening so i can't complain.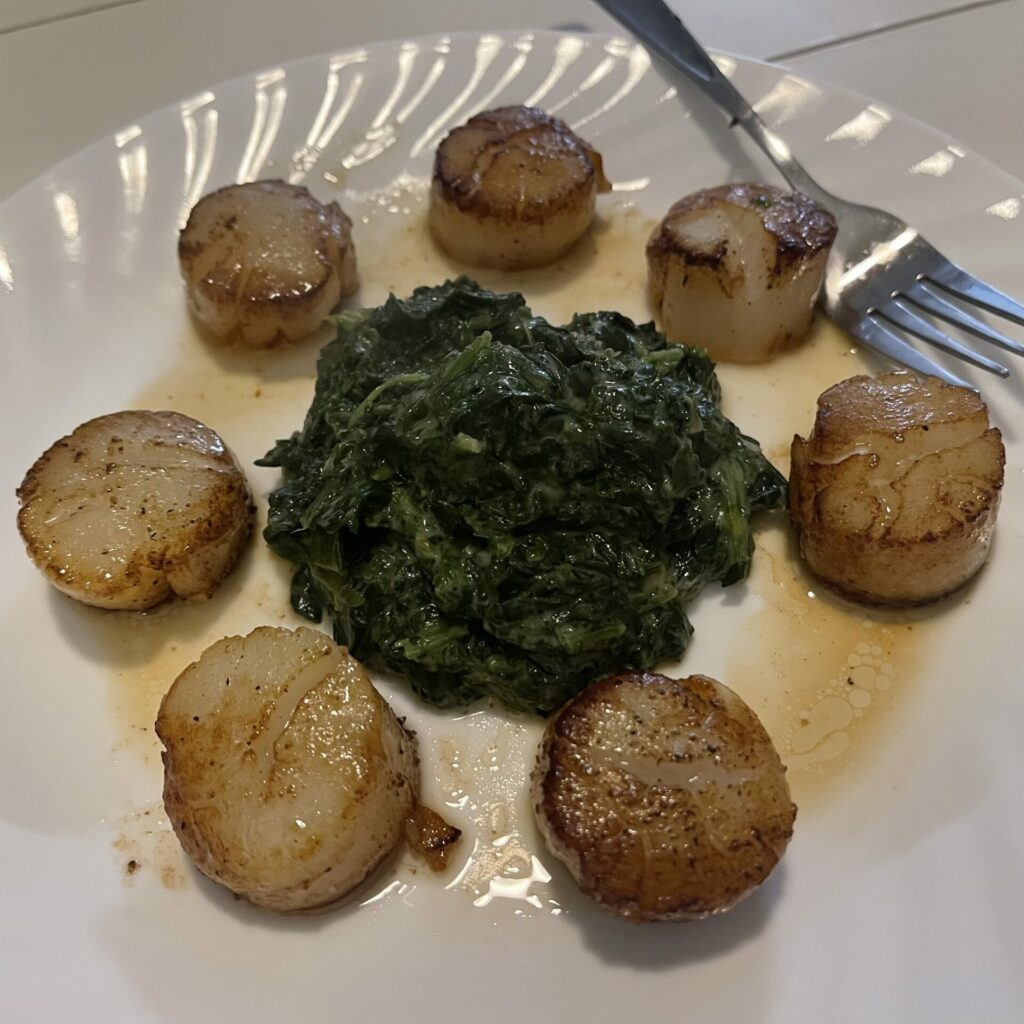 so. mandatory minigolf at the beach was in the books and i can put away my putter for another year.