our first non-beach excursion during our week at atlantic beach was a visit to the pine knoll shores aquarium. it's the perfect size for a quick morning visit, leaving enough time for an afternoon in the sand.
obviously, we took all the pictures in the photobooth type places…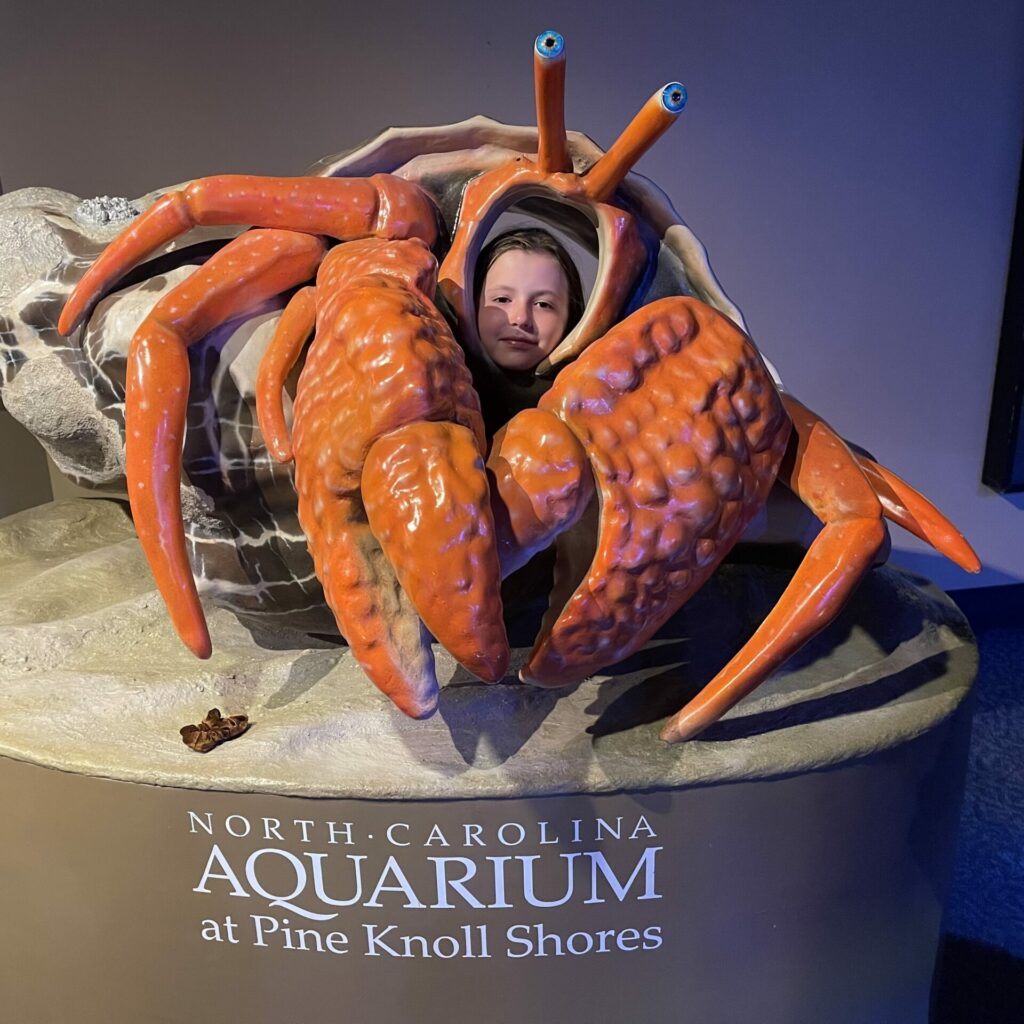 the ultraviolet room with all the jellyfish is always a fan fave.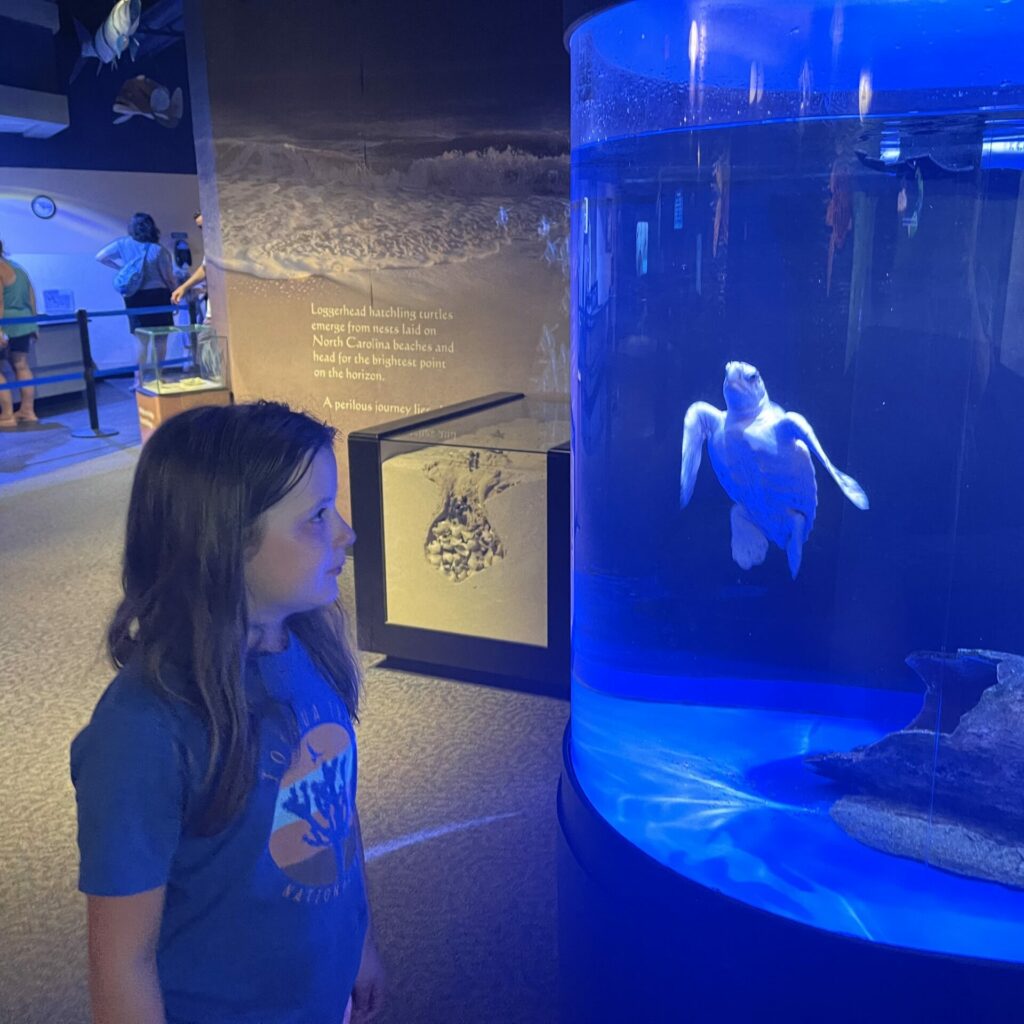 i didn't take too many pics of the actual animals and aquatic life, but here's a few….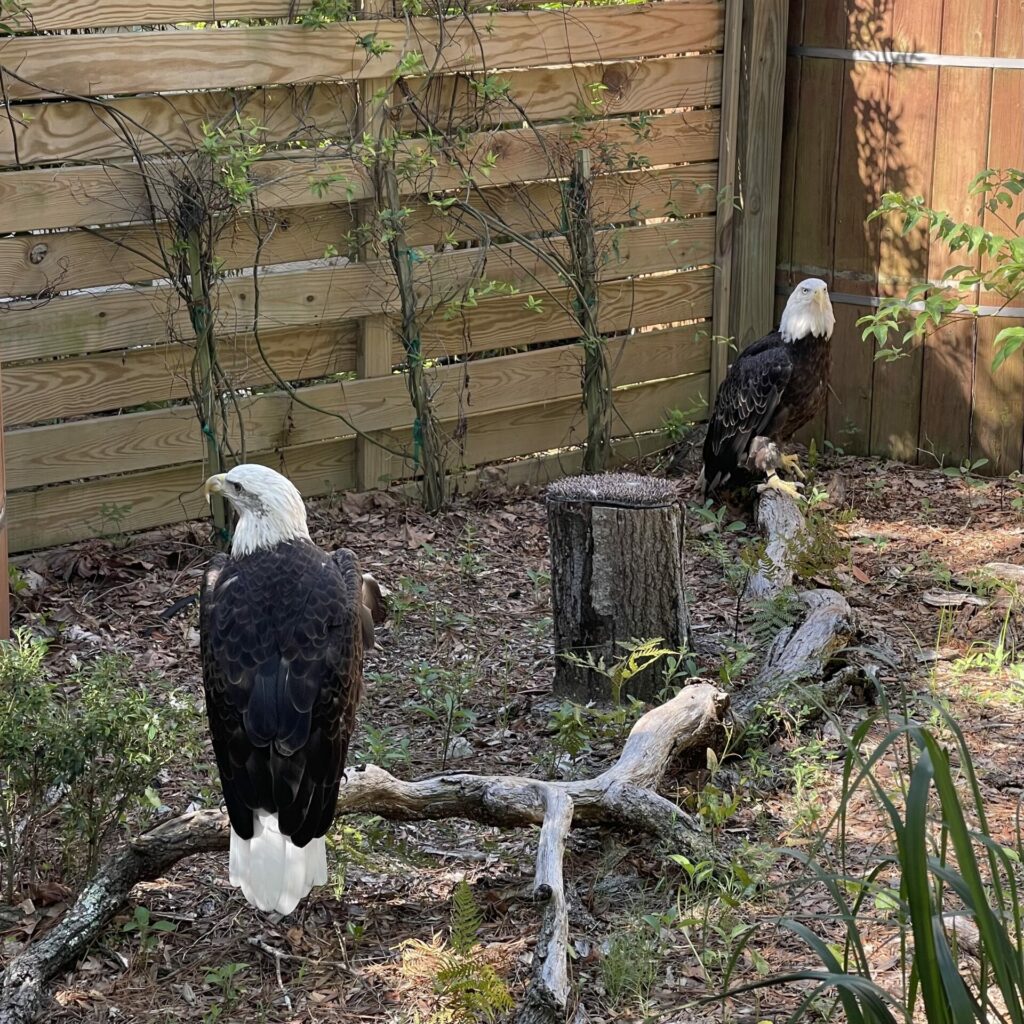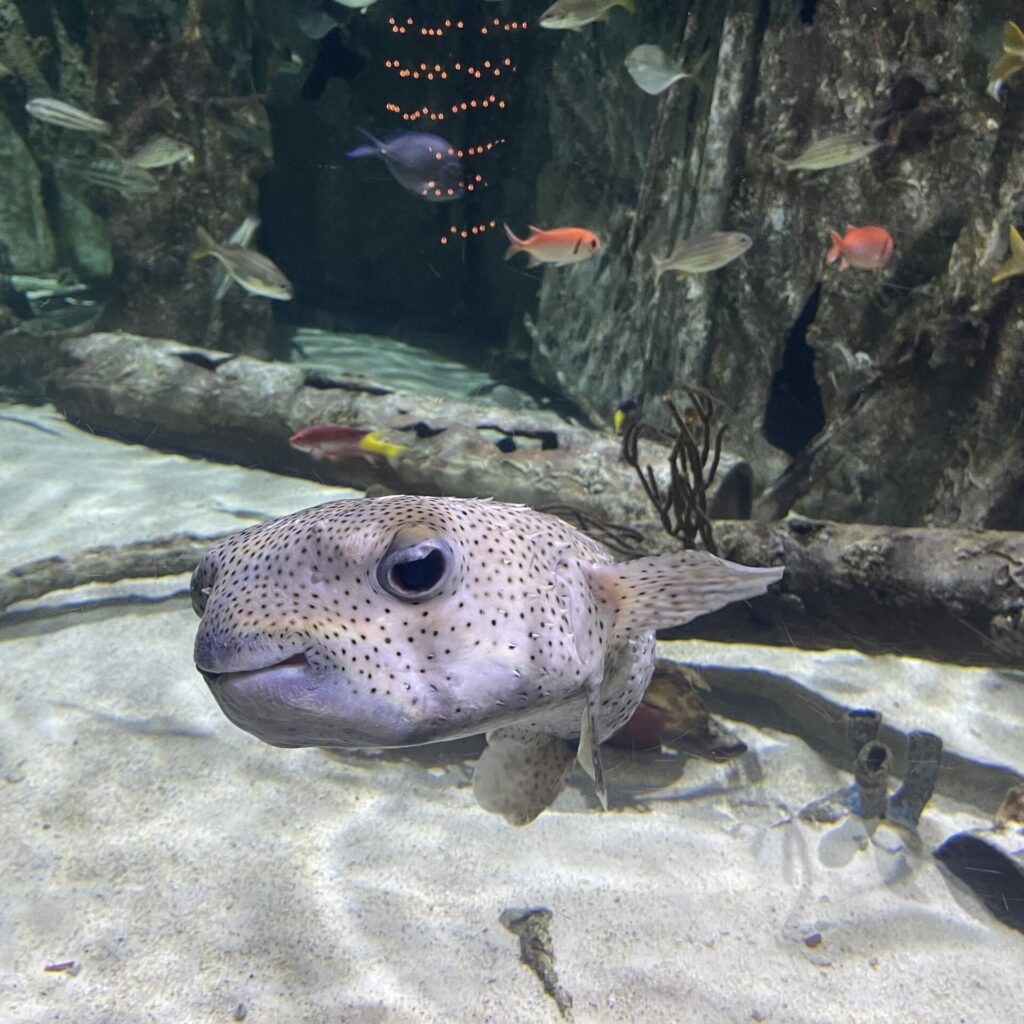 the highlight of the day were the otters. we had a close up view while they made laps and frolicked and showed off.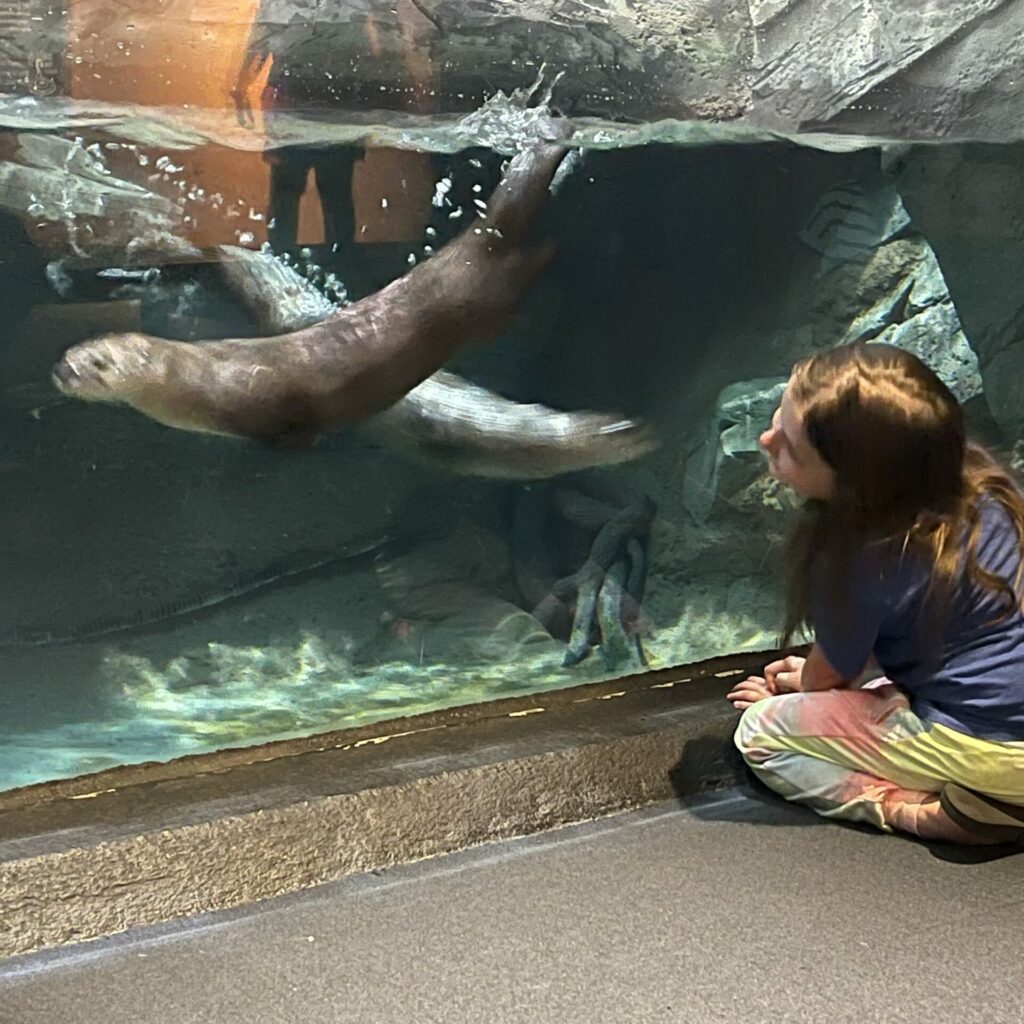 outside, there was a super awesome sand castle sculpture that we stopped to admire, before heading back for our own sand castle attempts.