firstly. i do realize that i'm like five months behind in my blogging. again. so, my recollection of the happenings for some of the next dozen or so posts is a little foggy. bear with me.
every year, at the end of summer, i am often found lamenting the scorching heat in north carolina, during what should be cool, crisp, apple picking season, and then we forgo the activity. this year (or last, technically), we sucked it up, loaded up the girls, and pretended it was fall weather and picked some flipping apples.
perry lowe orchards isn't that far from us and it's one of the better spots, or so i'm told. we stopped at the gift shop for a photo op or two and to collect information and then made our way up the "mountain".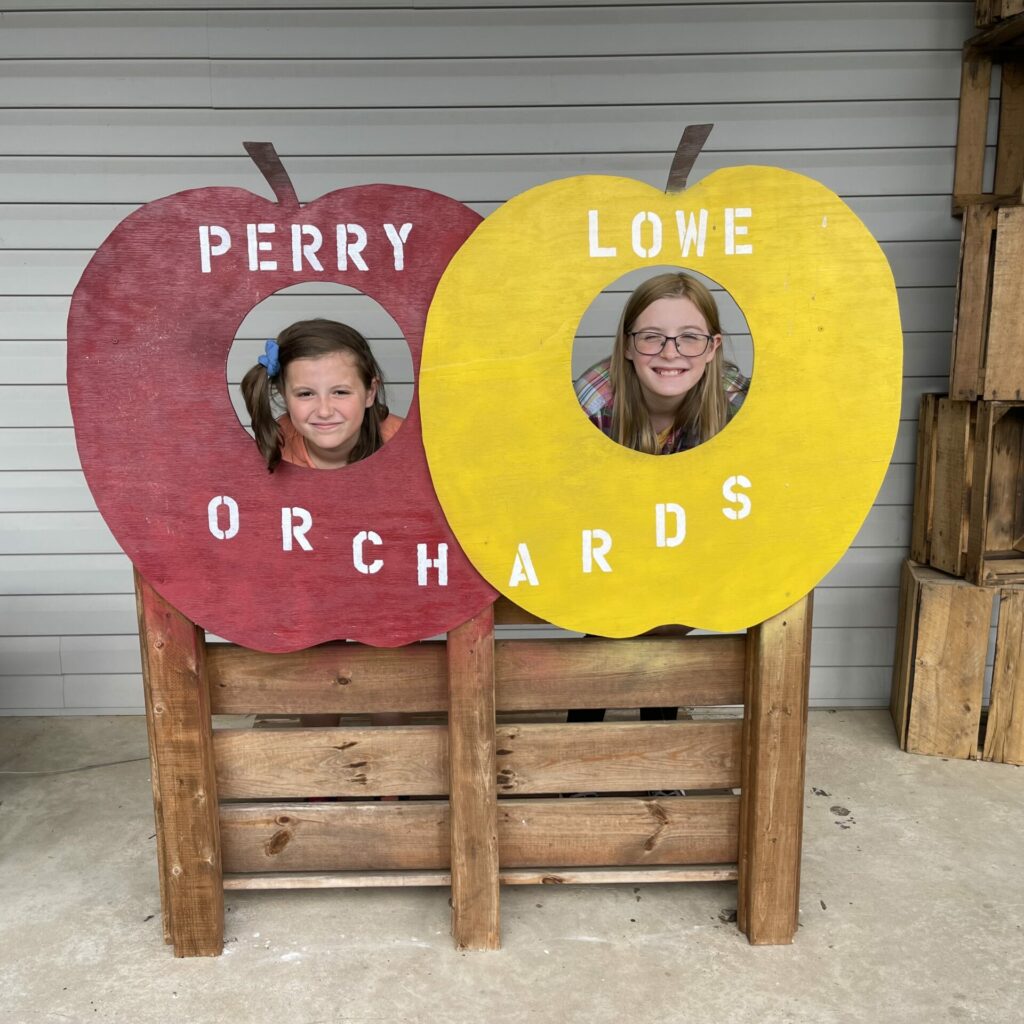 a little tram hay ride sort of riding vessel took us to the currently ripened rows of the orchard. i do not know why hazel's hair looks like that.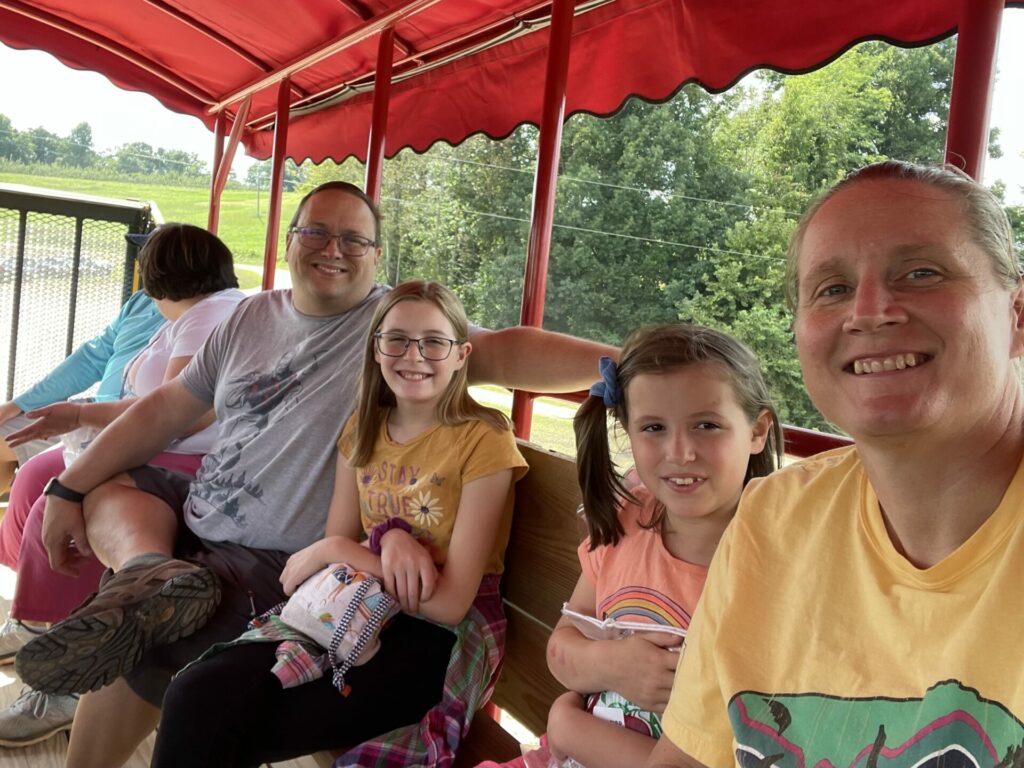 it was a beautiful day. even if it was sweltering.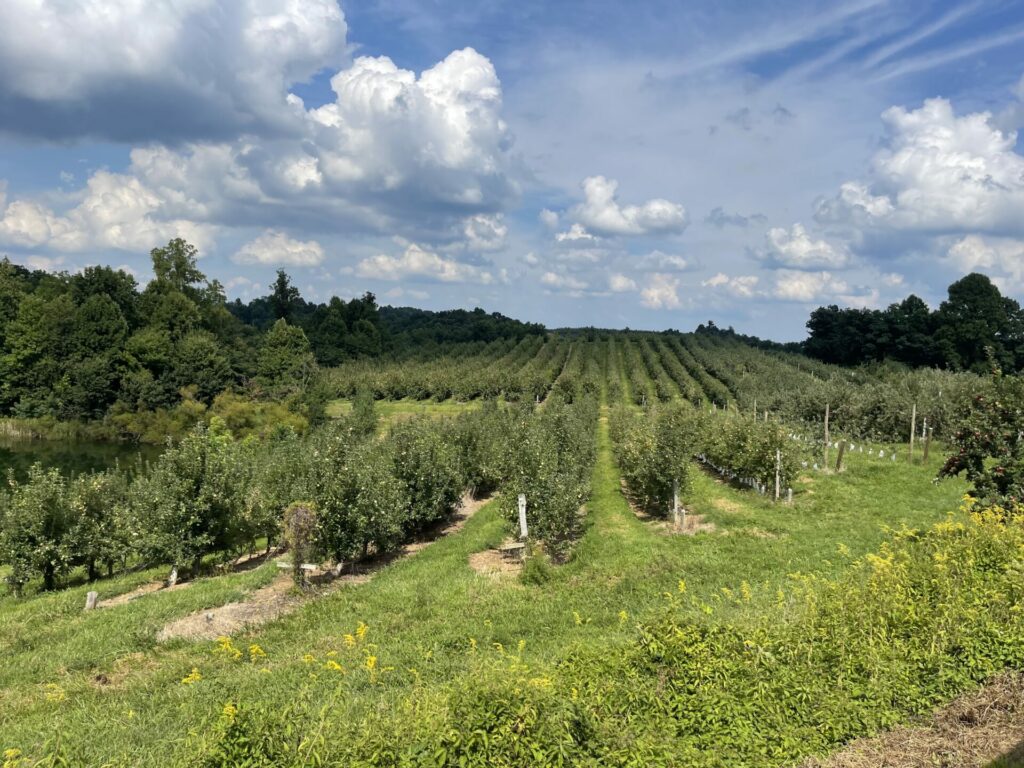 we got the rundown from the worker (family member of the owner?) about what apples were on each row, what flavors and qualities each apple type posseses, and how to tell if said apples were prime ripeness. and off we went.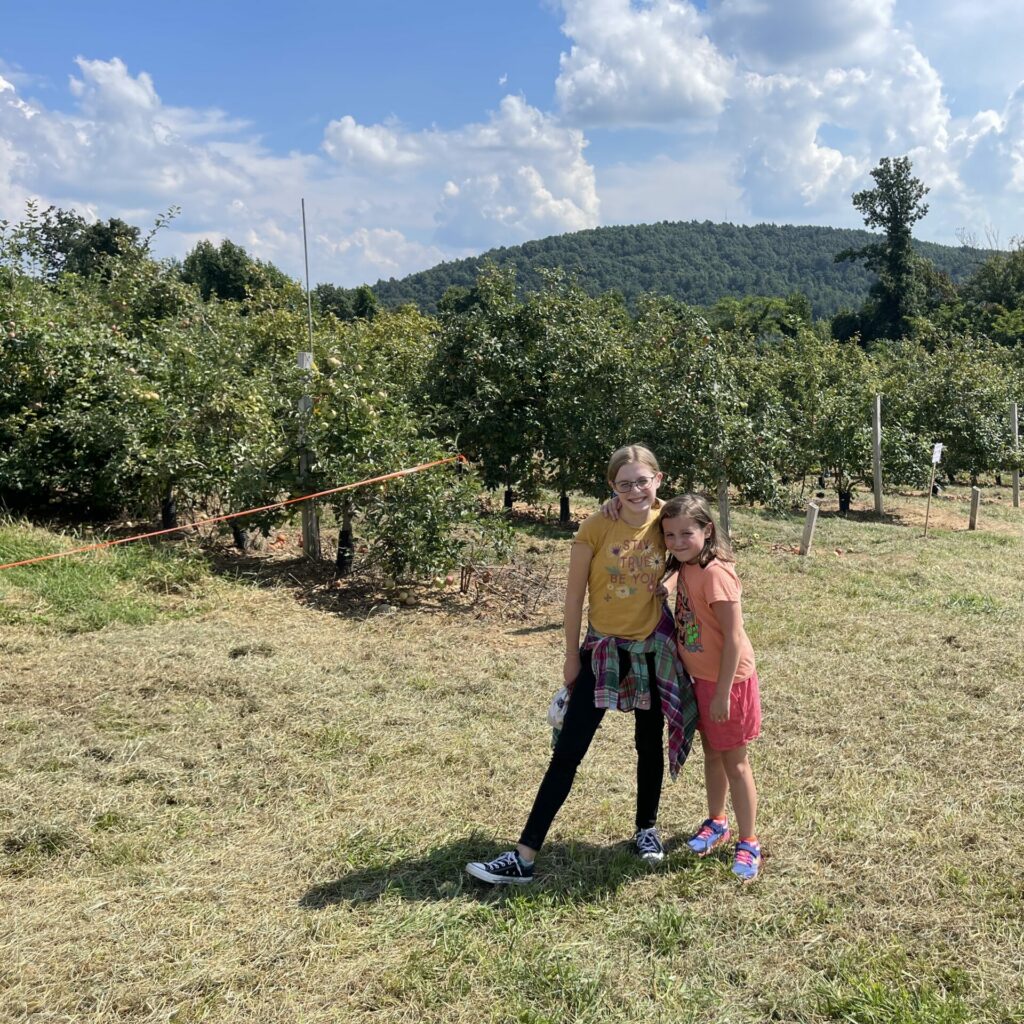 our family is pretty strong on the whole gala apple thing, so of course we were sure to get some of them apples.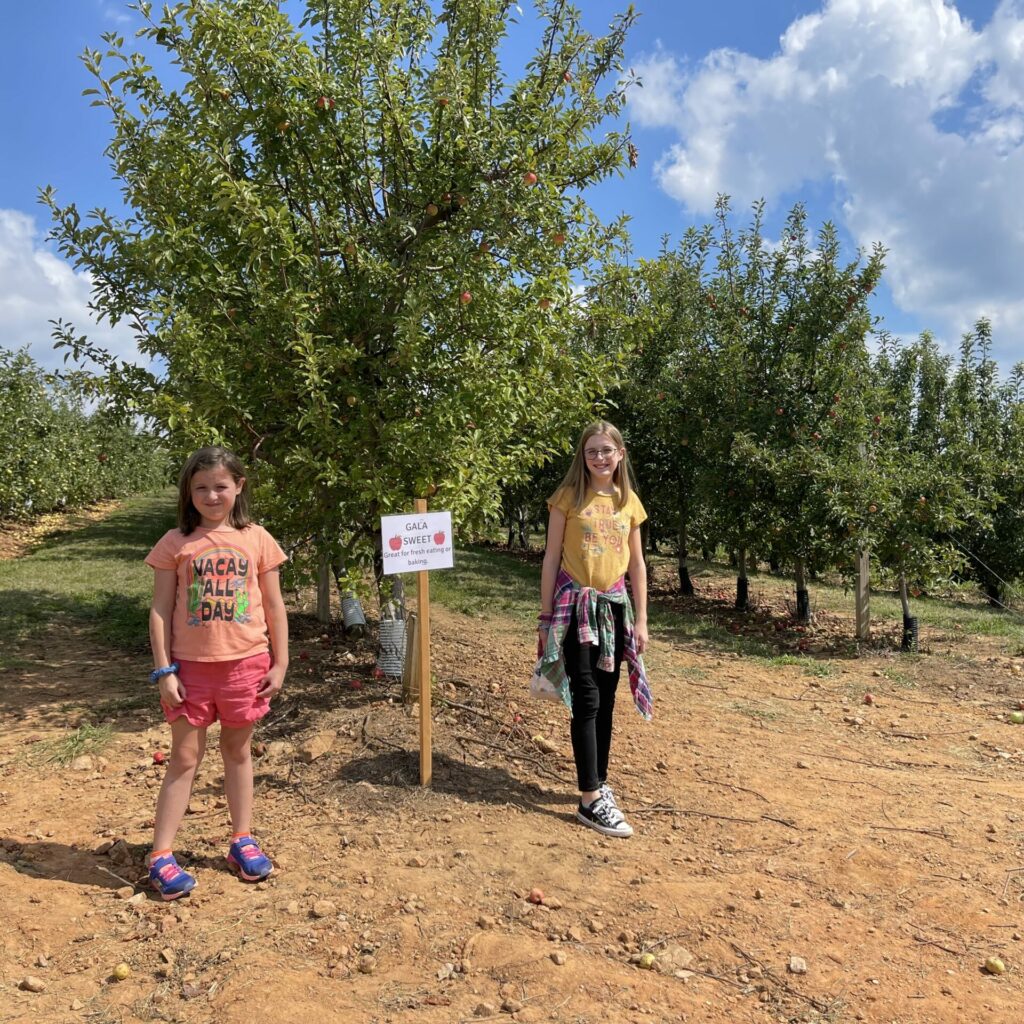 the picking was a tiny bit frustrating. most of the trees had been picked pretty clean of ripened apples in the section of the tree that could easily be reached by an average human with average arms. we scoured long and hard and came away with sufficient samples. it was a lovely time.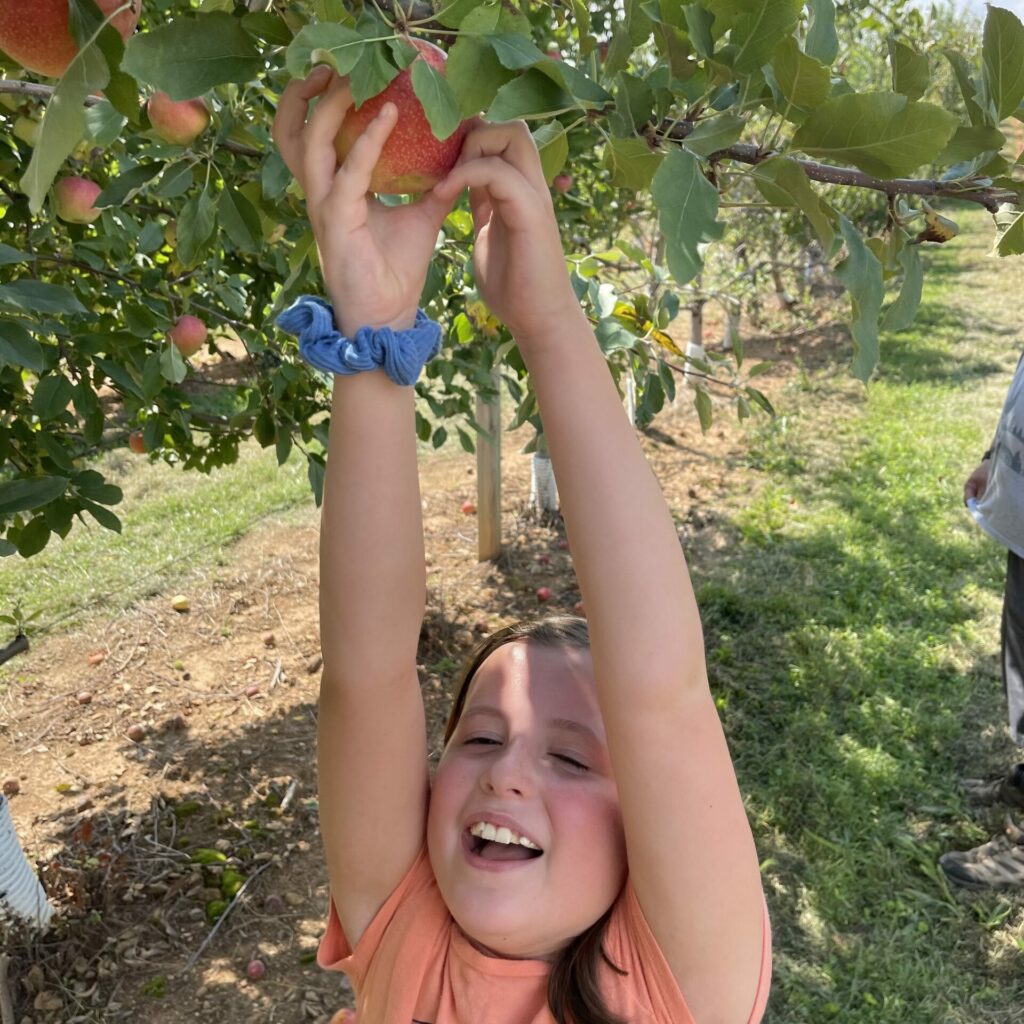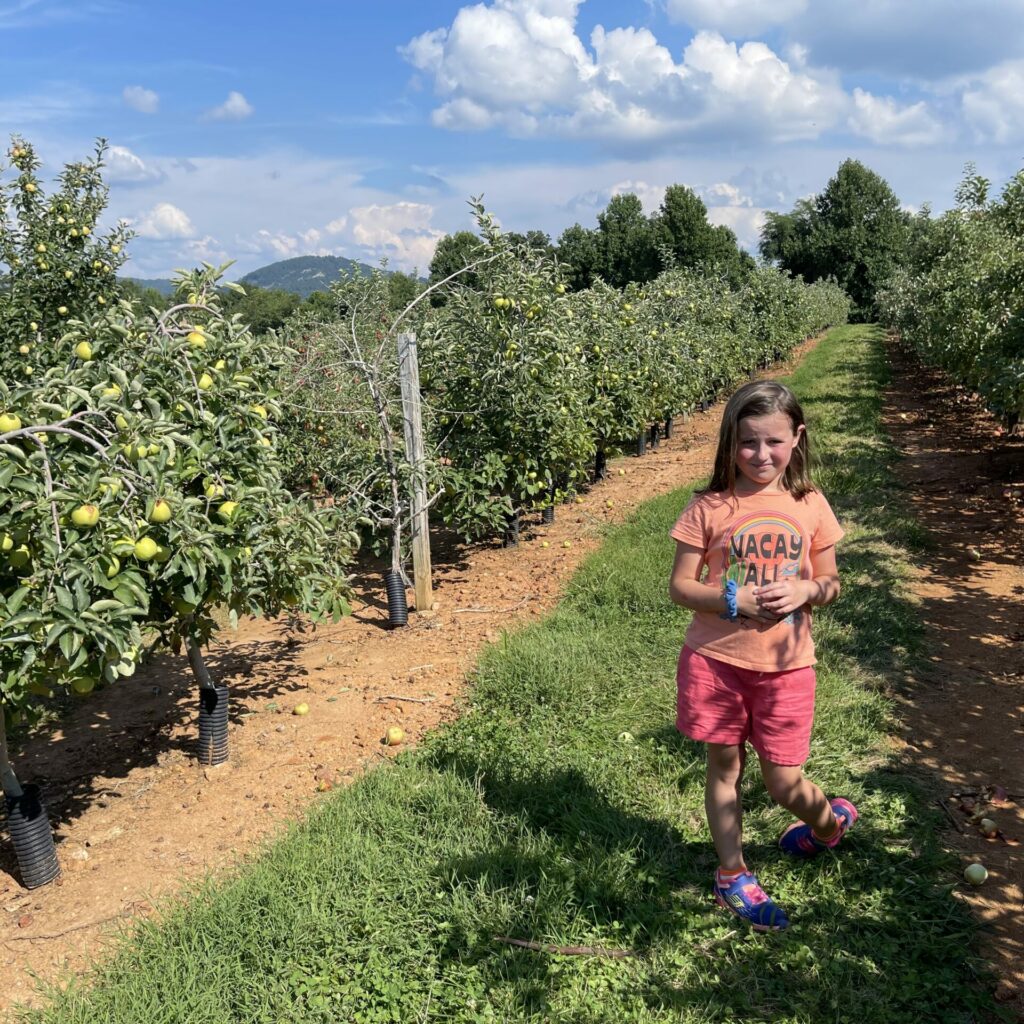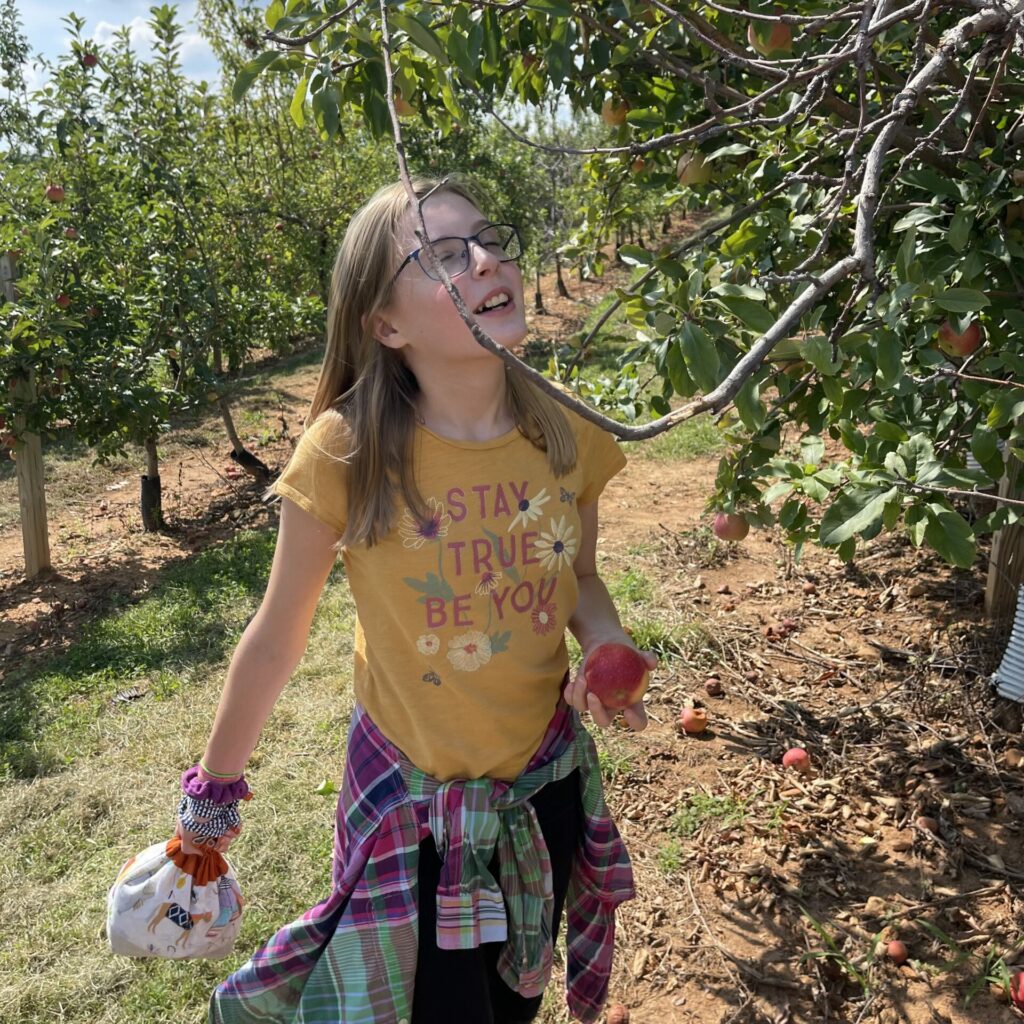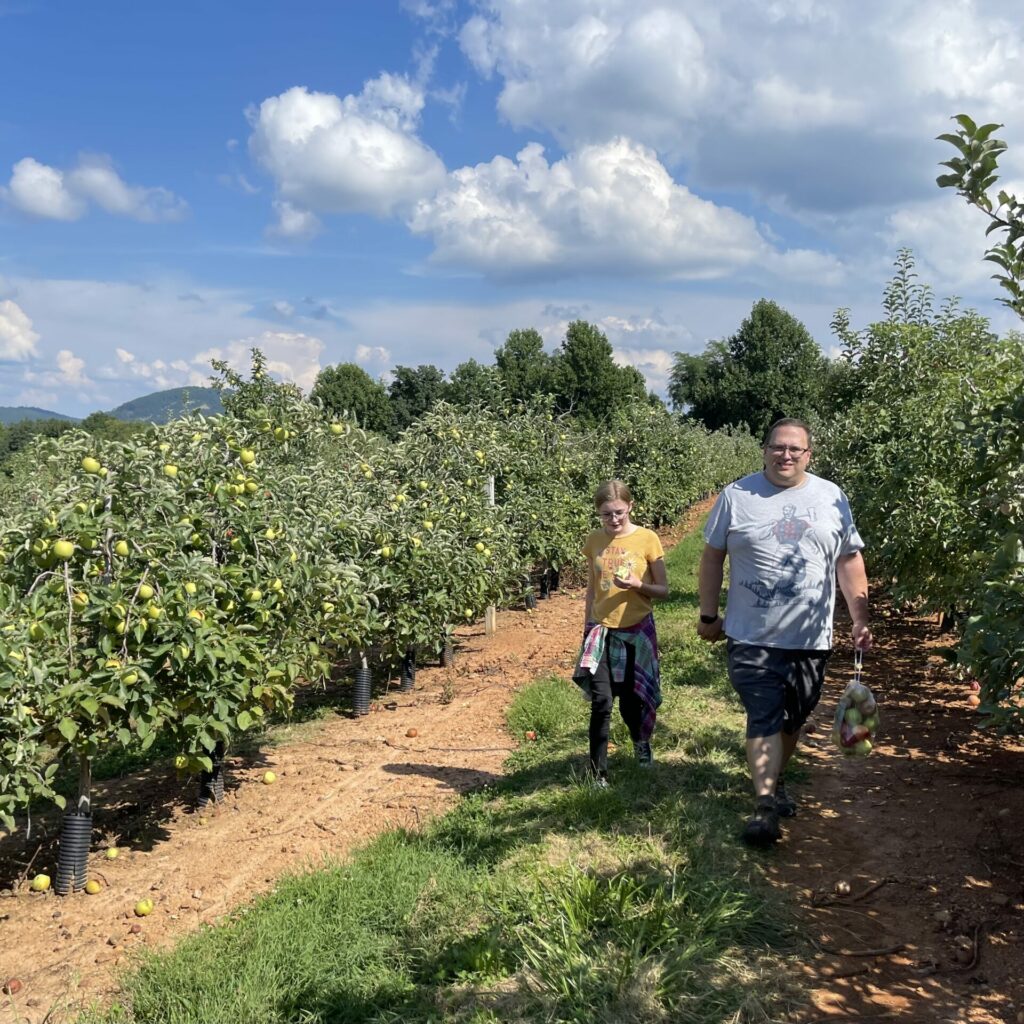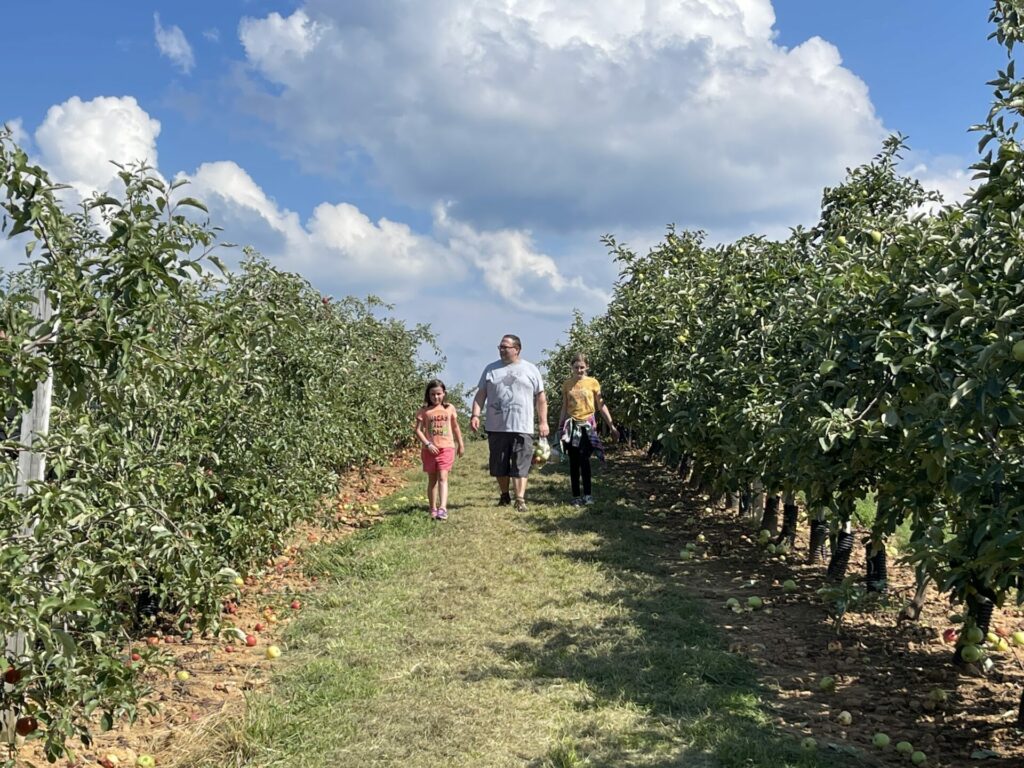 once we had filled our two bags, we plopped down in the sun and awaited the hay ride back down. of course we did a bit of shopping at the market for various apple themed items to commemorate our trip. stickers, slushies, donuts, candies, and honey. (apple adjacent).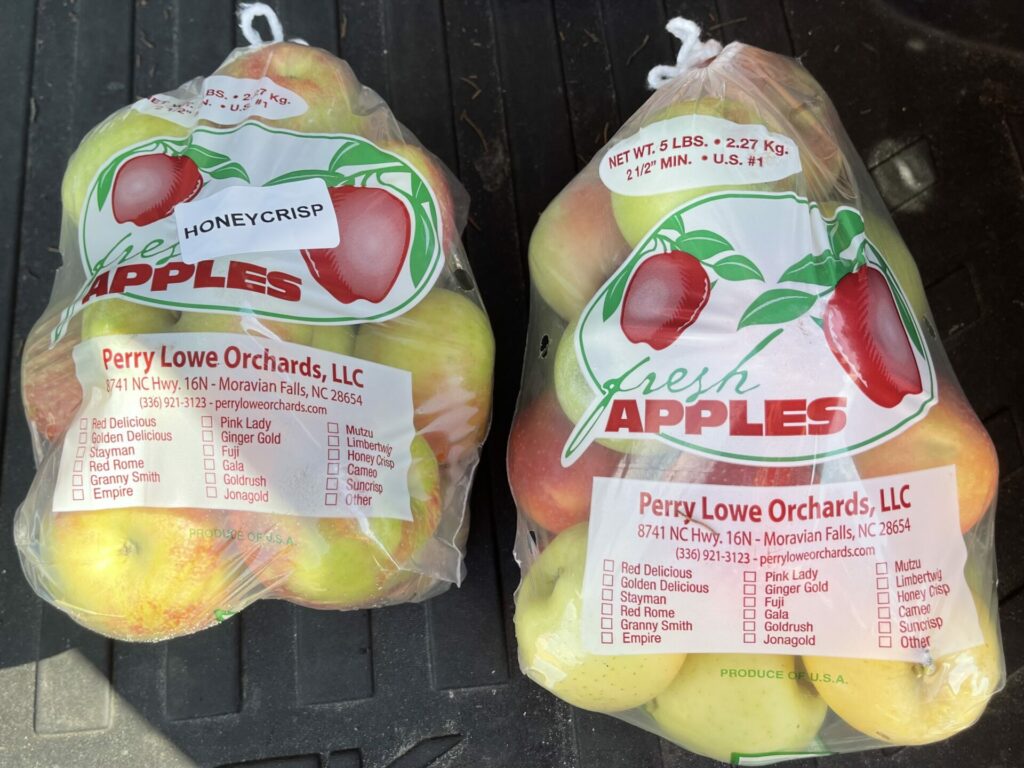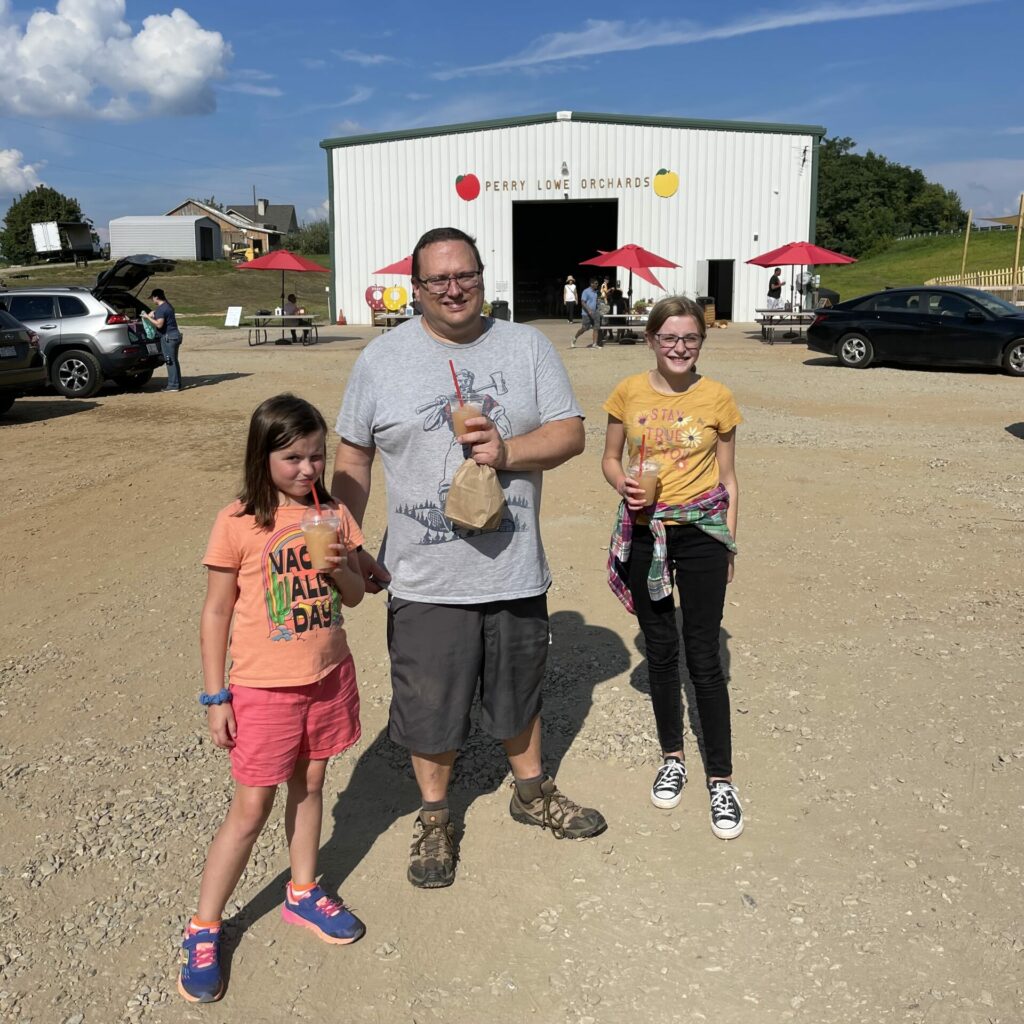 it was a really great day. and next time, i will dress appropriately, instead of dressing for the weather i WISH it would be.