derek's parents generously gifted us a weekend at a resort in blowing rock for the last weekend of october. my only request (demand) was that we plan one outdoor activity, and not just end up eating out and shopping the entire time. derek did the research and settled on a hike at grandfather mountain.
before we hit the trail, we took a stroll across the mile high swinging bridge. it was cold and windy and one lidkid was not enjoy themself.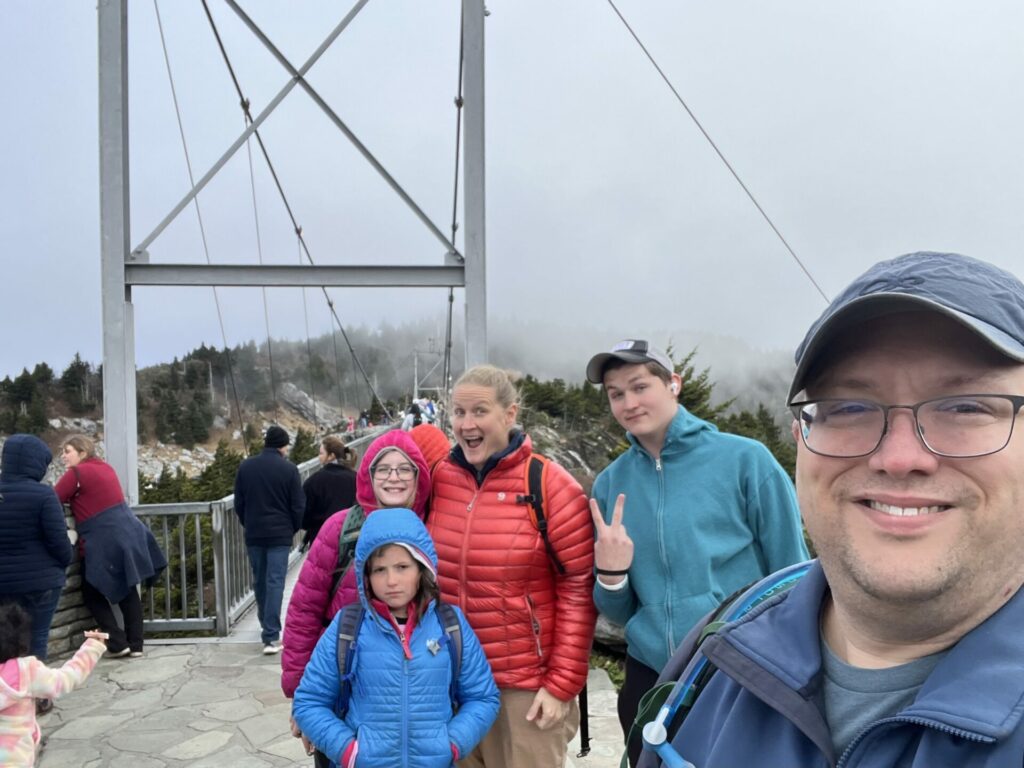 after a stop in the gift shop to pick up some bribery candy, we hit the trail. it was only about a 2 mile loop, but very steep, with lots of ladders and cables and scrambling. my favorite.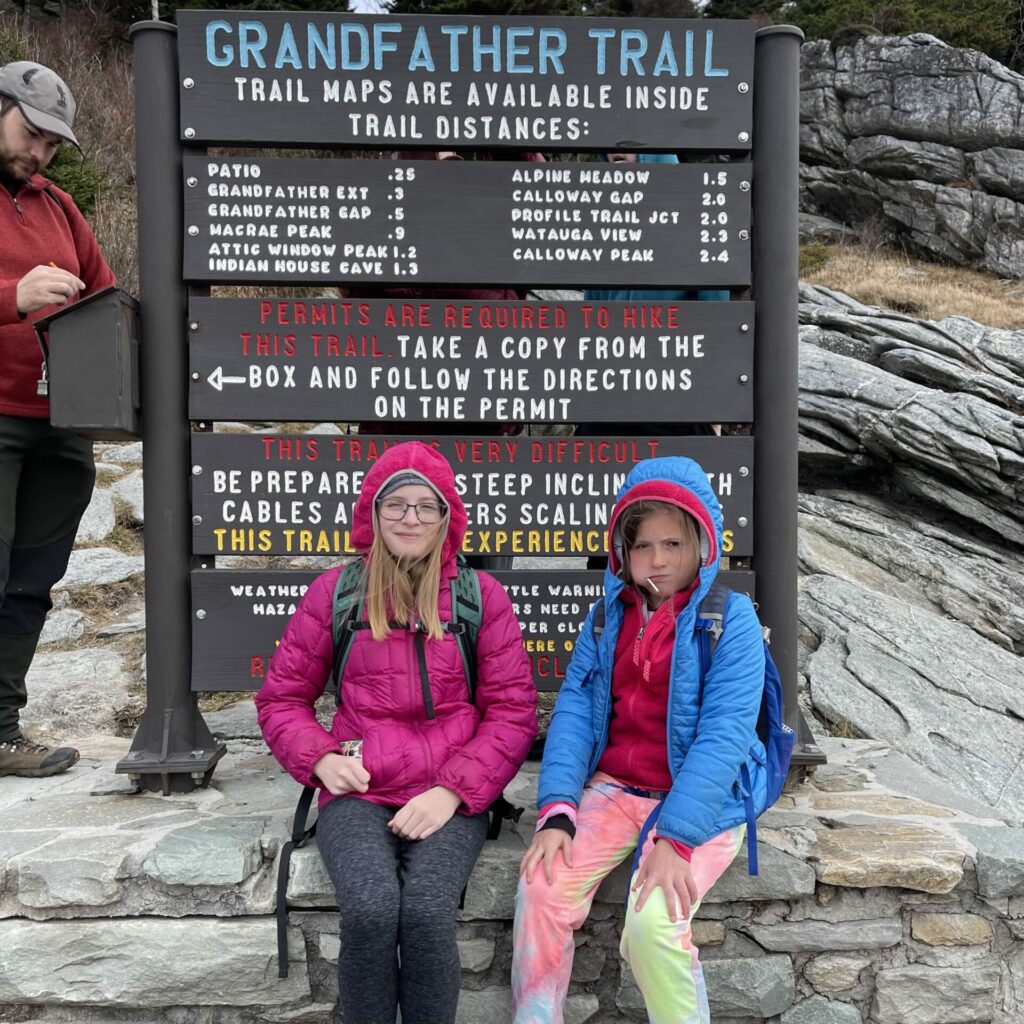 always with the peace signs. you can see behind them, the trail just goes straight up.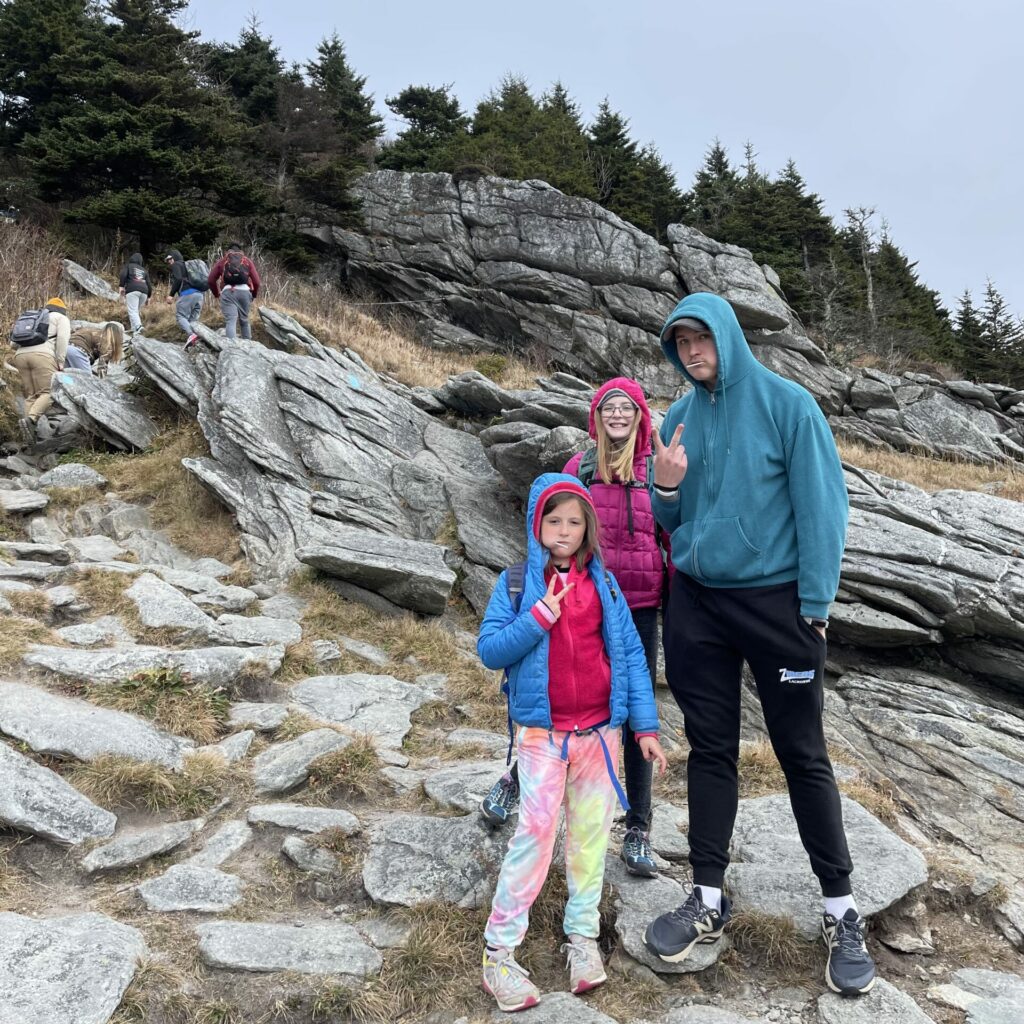 for the first bit, there's not much treacherousness, so everyone was in fairly good spirits. the candy helped maintain this attitude.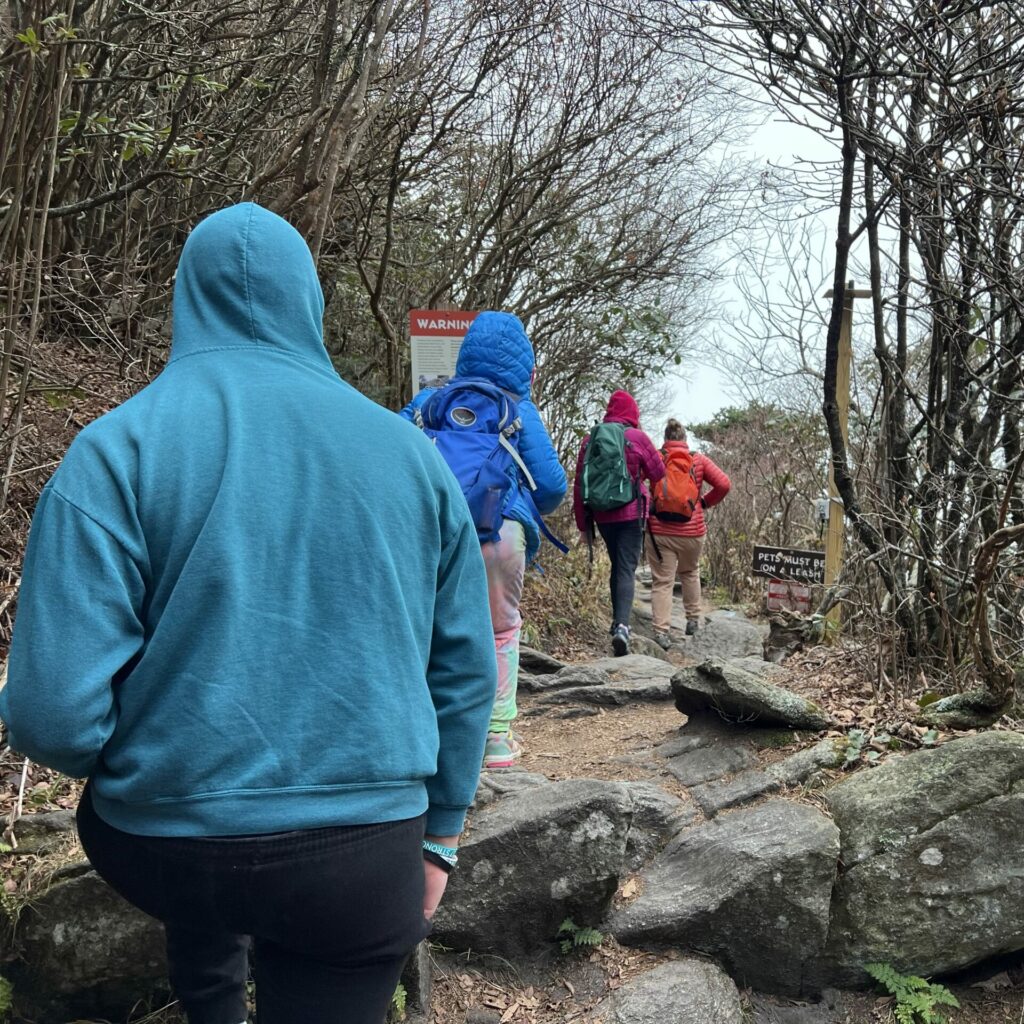 i suspect there were lots of epic views, but we were mostly limited to our imaginations, since white clouds were the backdrop on this day.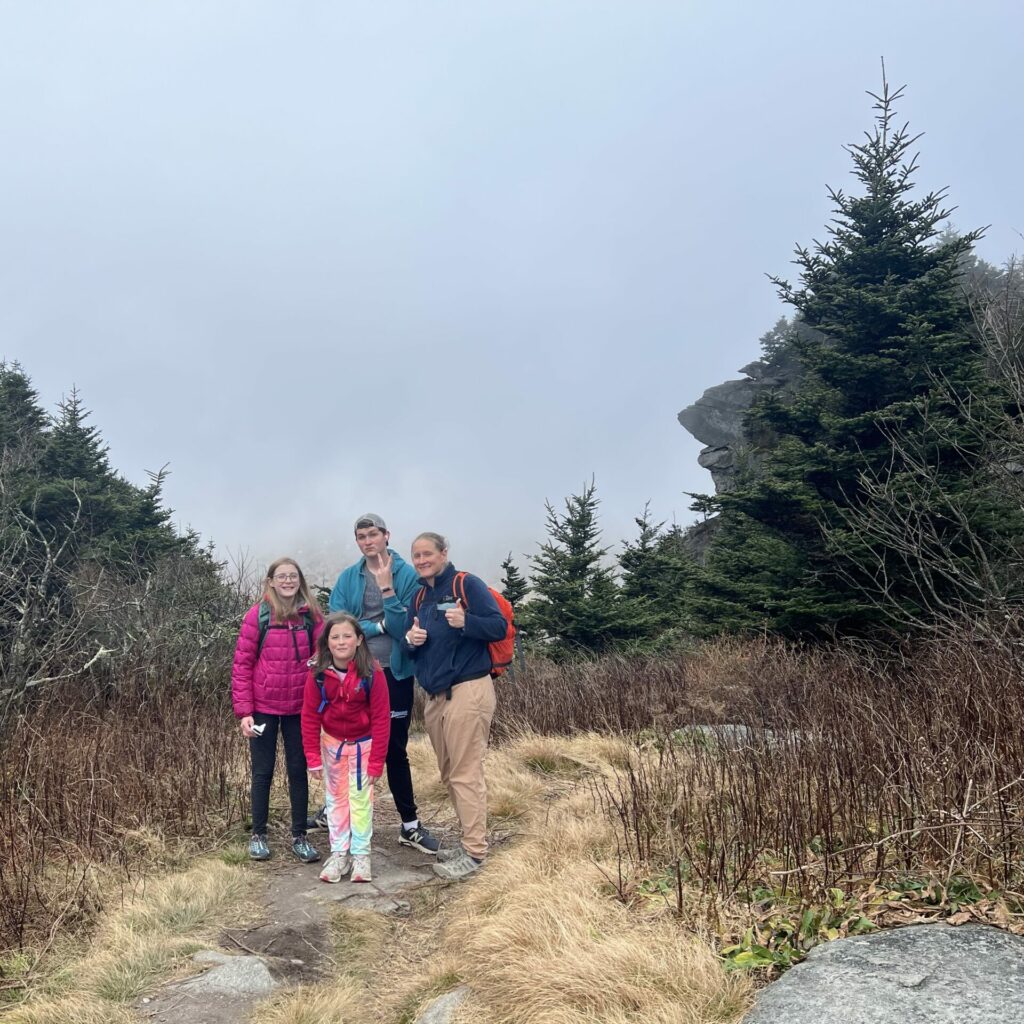 we took one last little break before the real hike began. (look at their unsuspecting little faces).
first up. a steep climb up a rock using cables.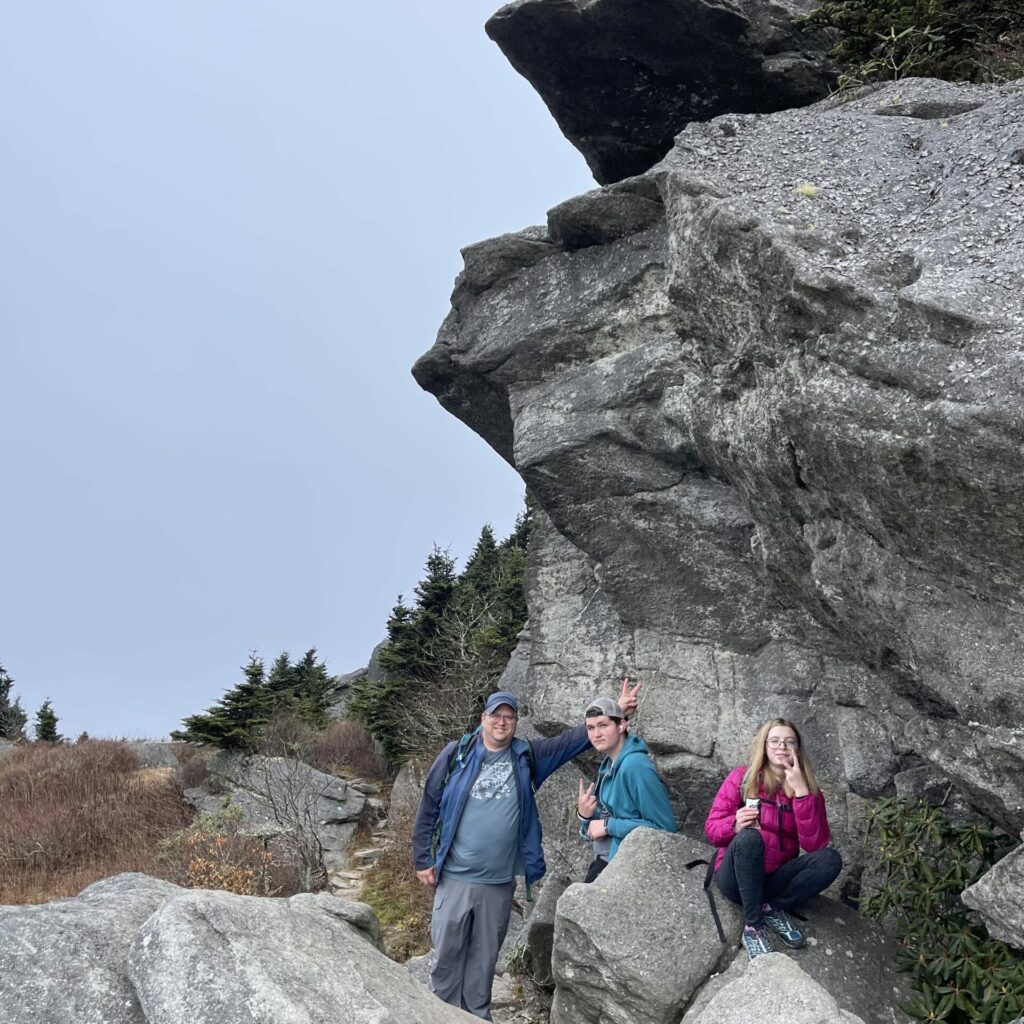 and then ladders. so many ladders. the kids started off like gangbusters.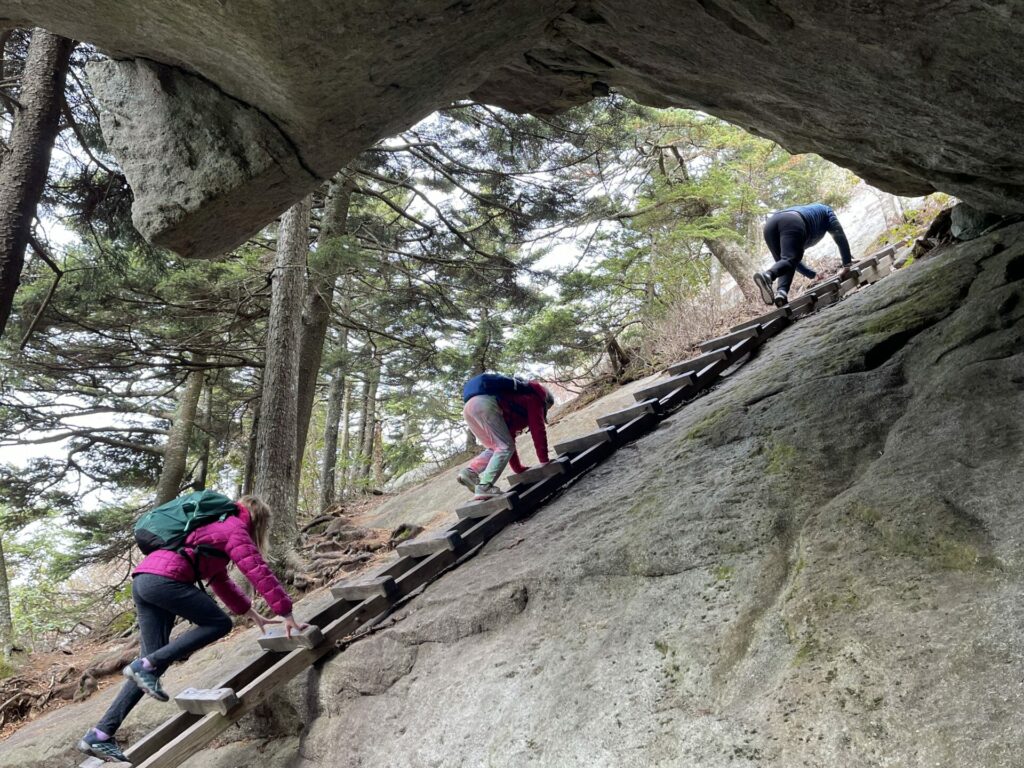 lots of breaks between climbs.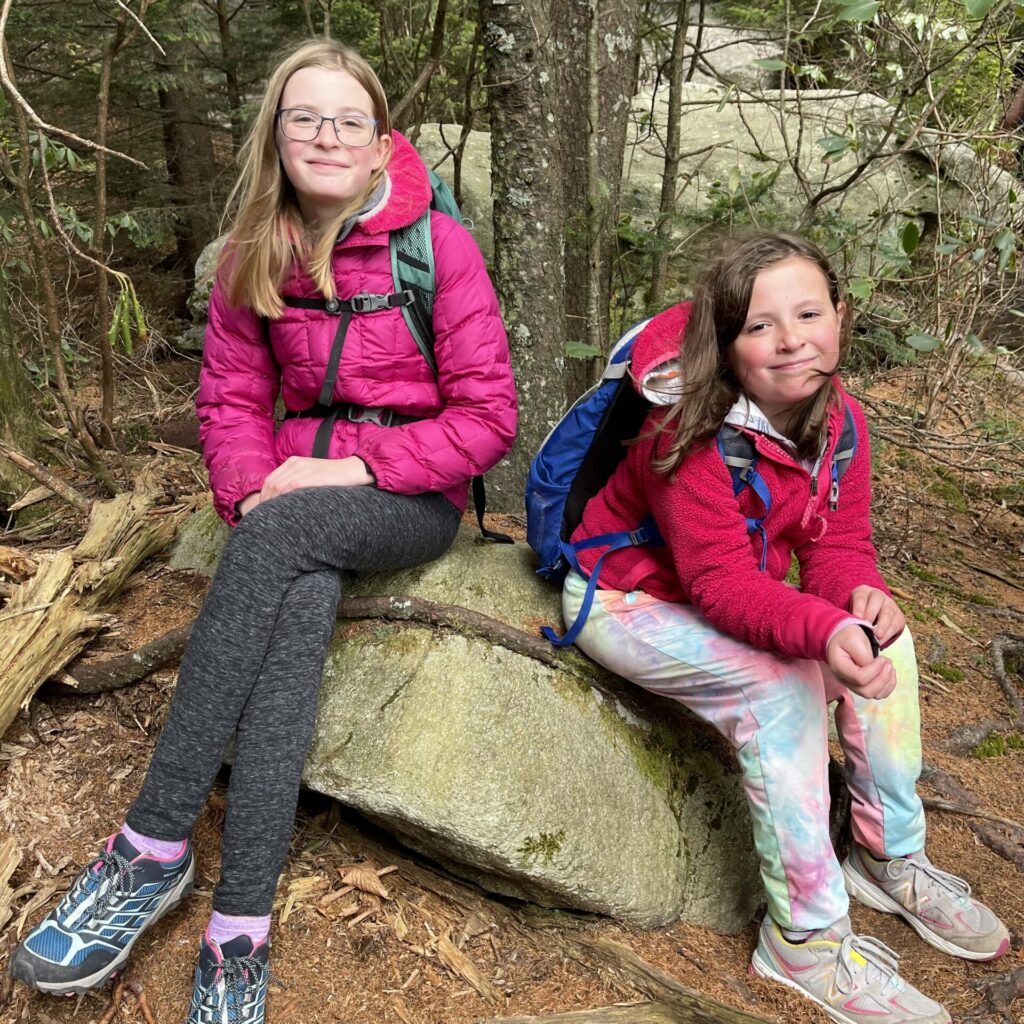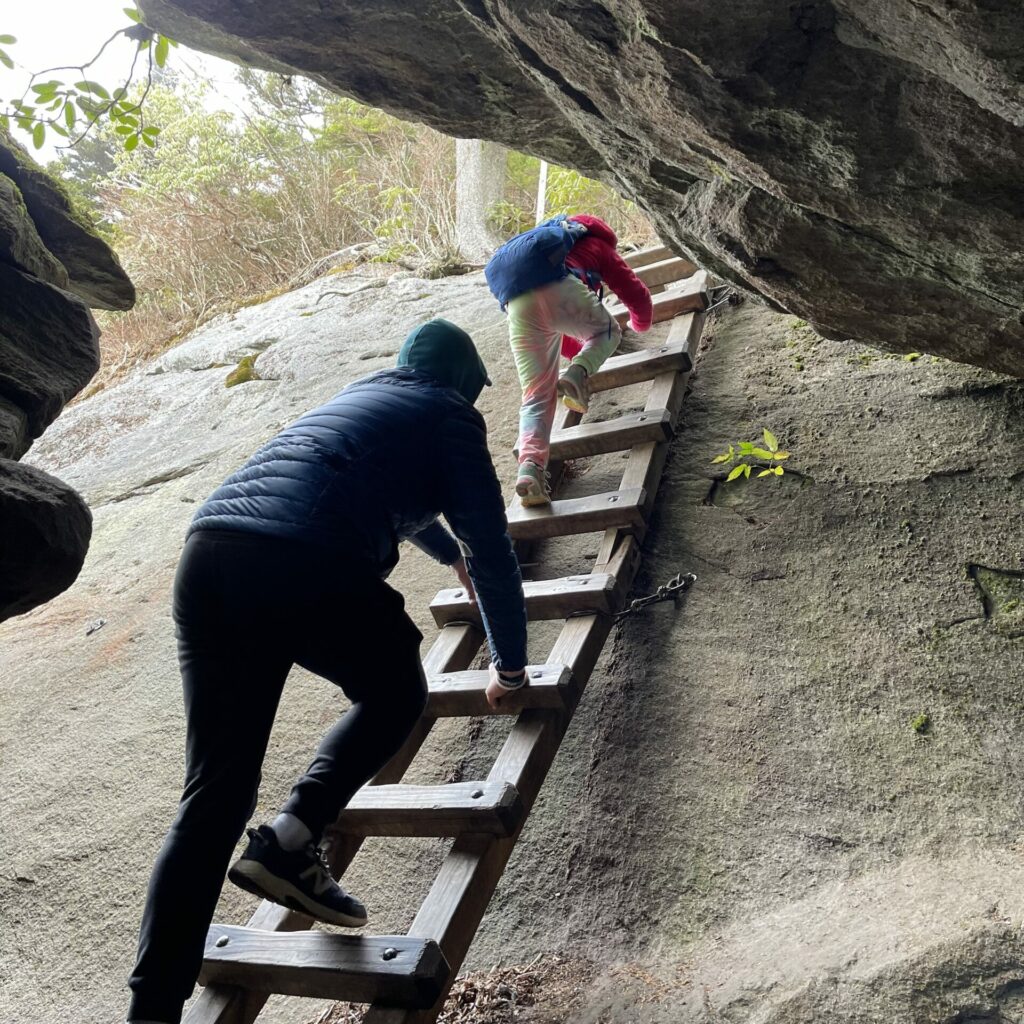 but ladder after ladder after ladder.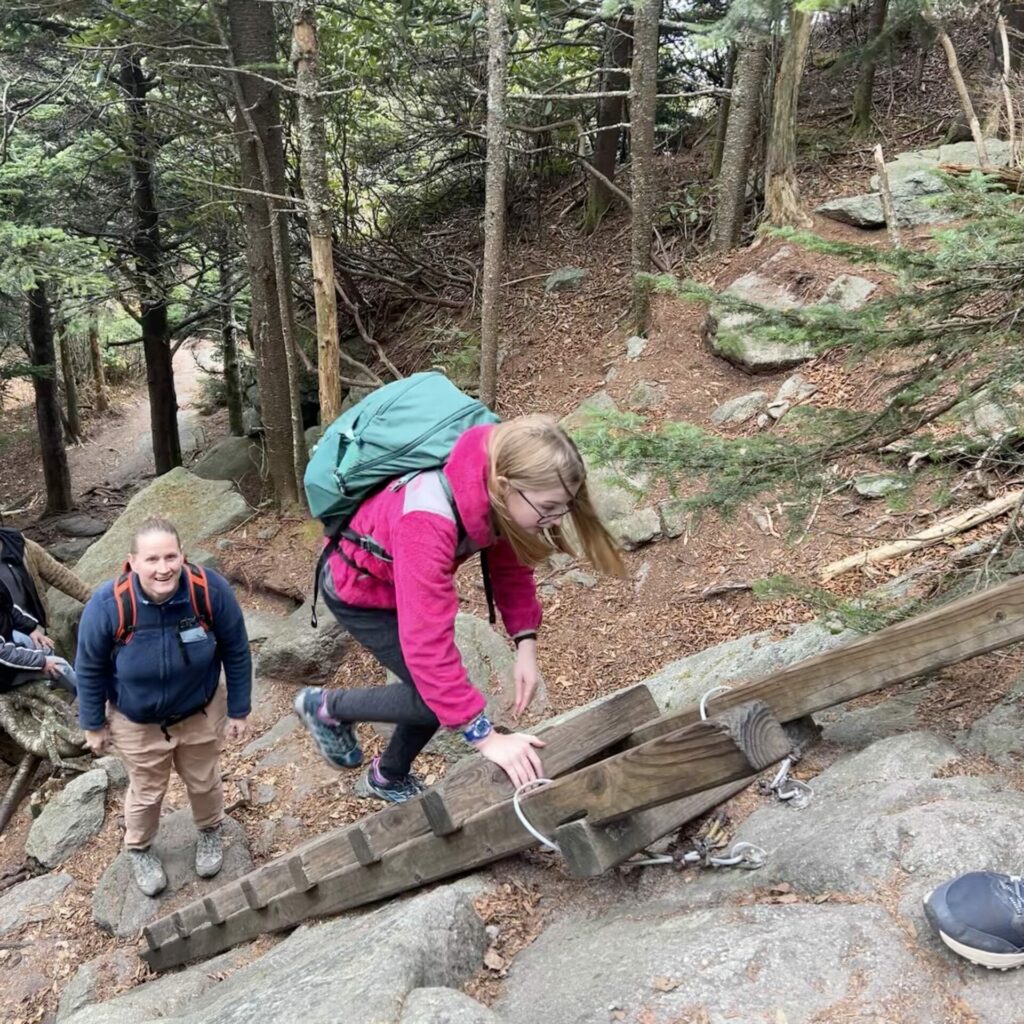 and then. just before we reached the last two ladders. a fracture took place. isaac decided to turn around and head back and derek went with him. hazel had a bit of a crisis, but rallied and forged ahead. derek snapped this photo from below of our three fifths of the party before he turned back with ike.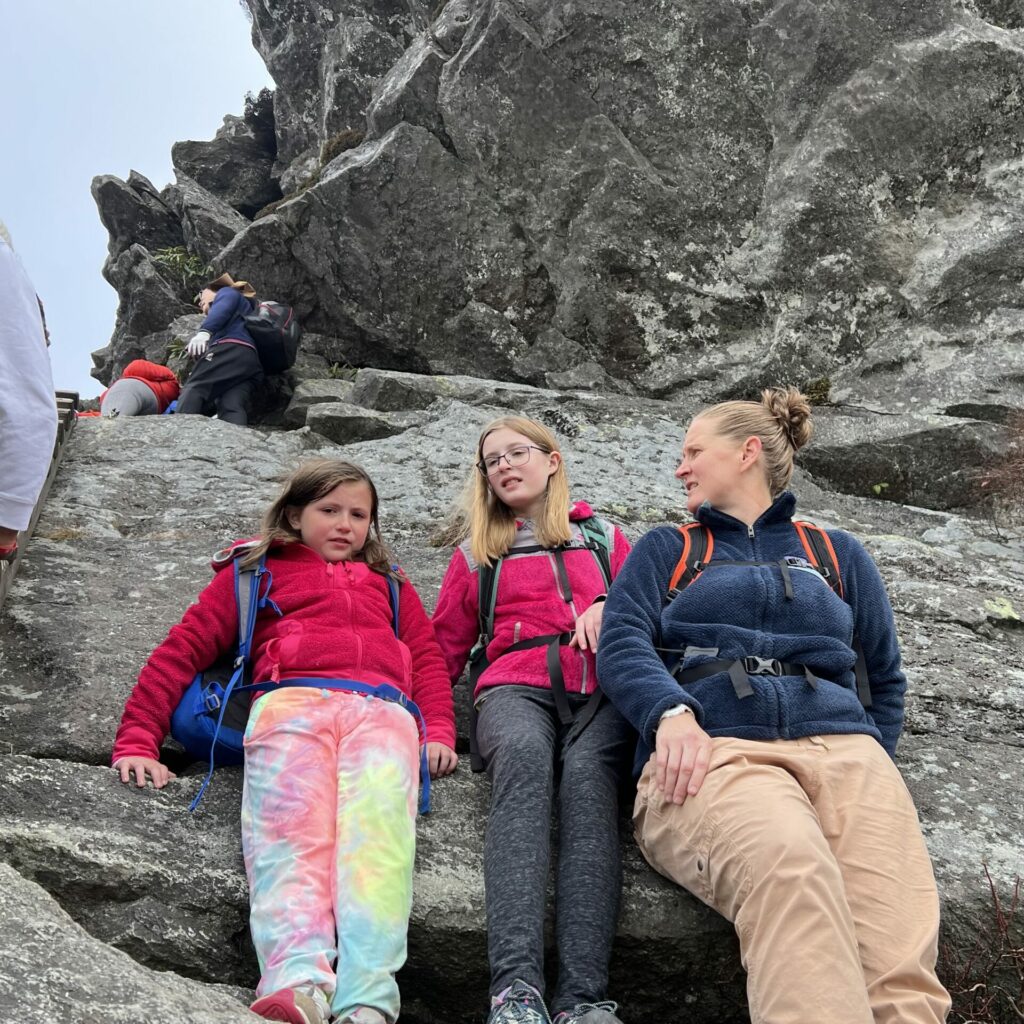 after the last ladder, which definitely looked way more scary from below than it did when you got to the top (it appeared to drop off into the abyss), it was smooth sailing.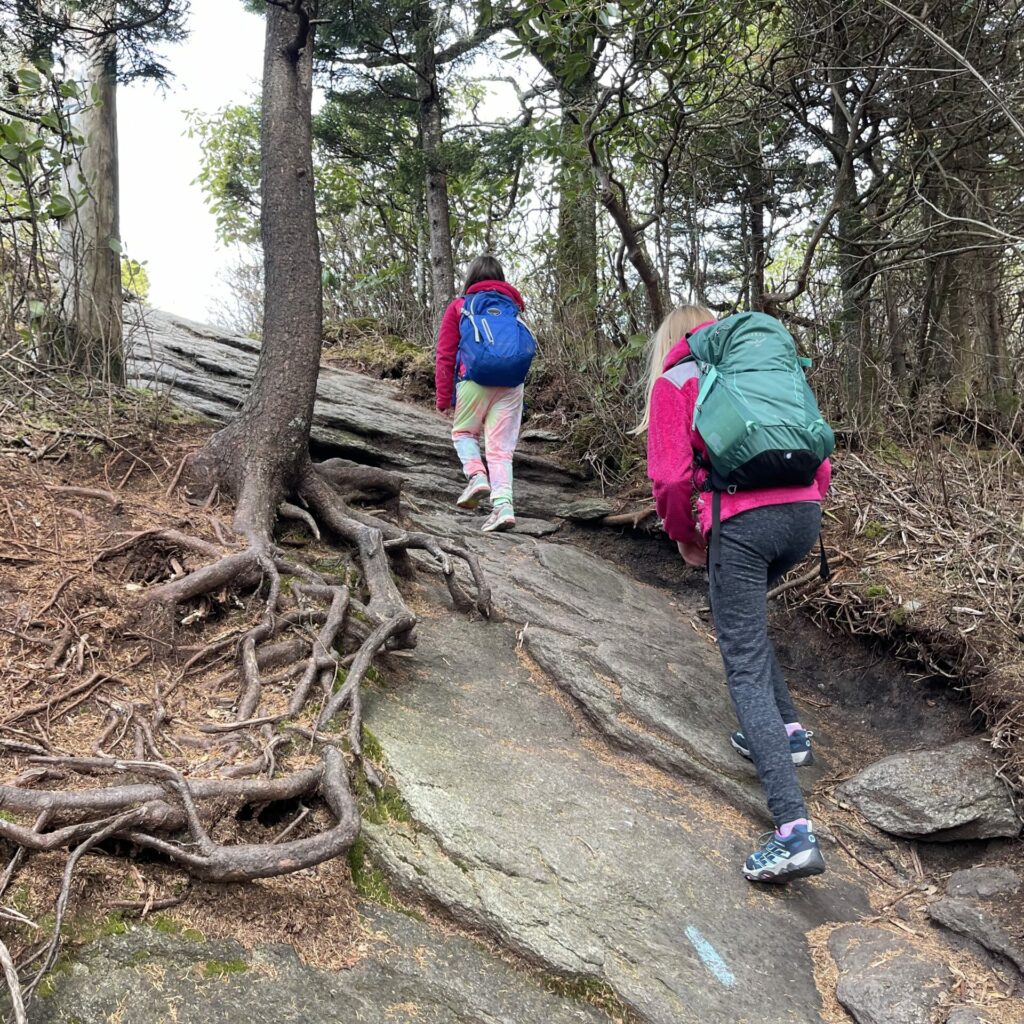 at the "top" there's a big hunk of rock that folks congregate upon, but that requires another steep ladder to access. i told the girls we didn't have to go (having used the "i promise this is the last ladder" on the previous one), but they were both game, so up we went. it was sort of a let down at the top though, because it was super cloudy, super windy, and super people-y. we didn't stay long. and then we began the journey back down.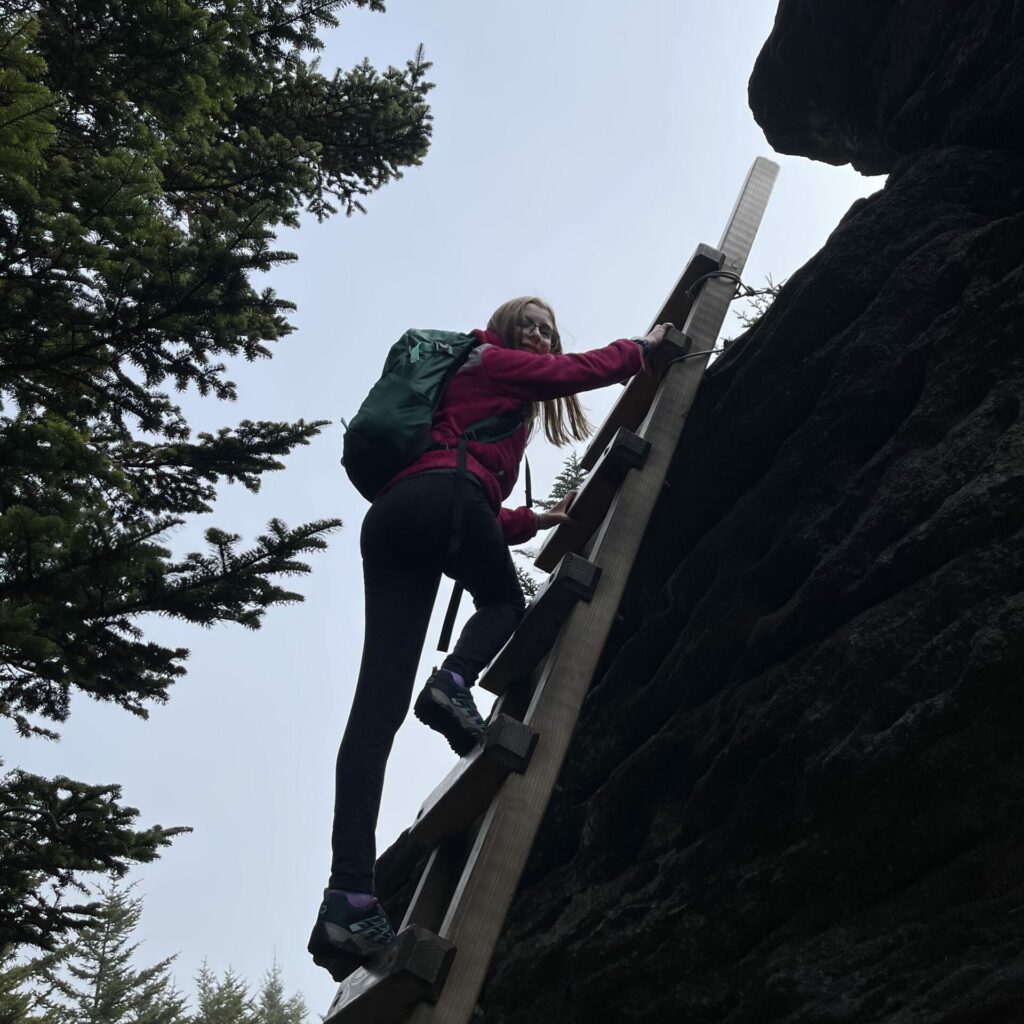 the trail we took is a loop, so the trip down was less ladder-y and more scramble-y and slippery. we took our time and before we knew it, we were reunited with the rest of our hiking contingent.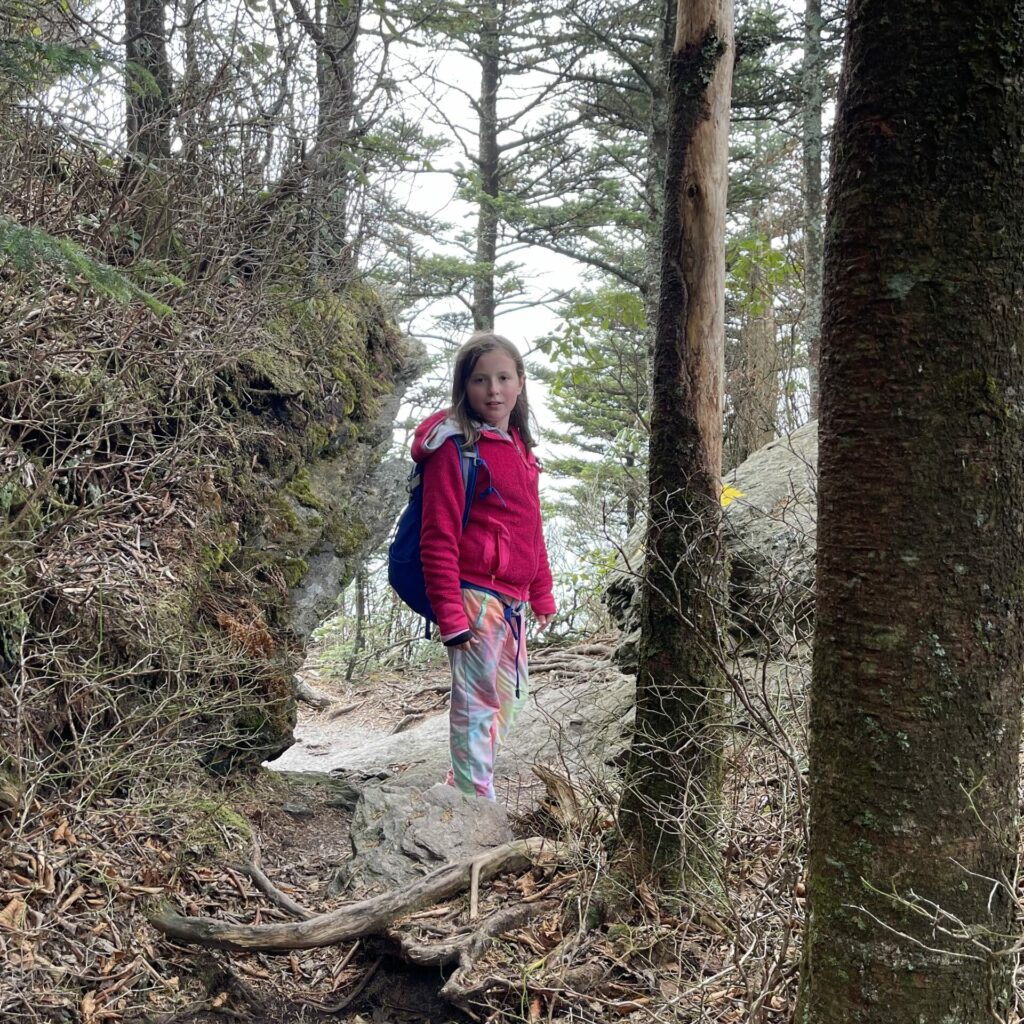 hazel was so proud of herself and i'm so glad she pushed through. i definitely would love to do this hike again, but maybe starting from the "free" side of grandfather mountain, where you don't have to spend $100 for a family of five to hike. (to be fair, there's a zoo and museum and other things, which we did not take advantage of because it was halloween weekend and the place was swarming with tiny dressed up humans and their guardians).
anyways. here's one last photo of the girls before we ascended the giant rock at the top.