as we were preparing for our long weekend in blowing rock, i had the bright idea that it might be fun to decorate cookies, as an alternative activity to staring at our phones at all weekend. hazel helped me bake up a bunch of sugar cookies in a variety of halloween shapes and i carefully packed them up, along with premade frosting, gel coloring, piping supplies, and sprinkles.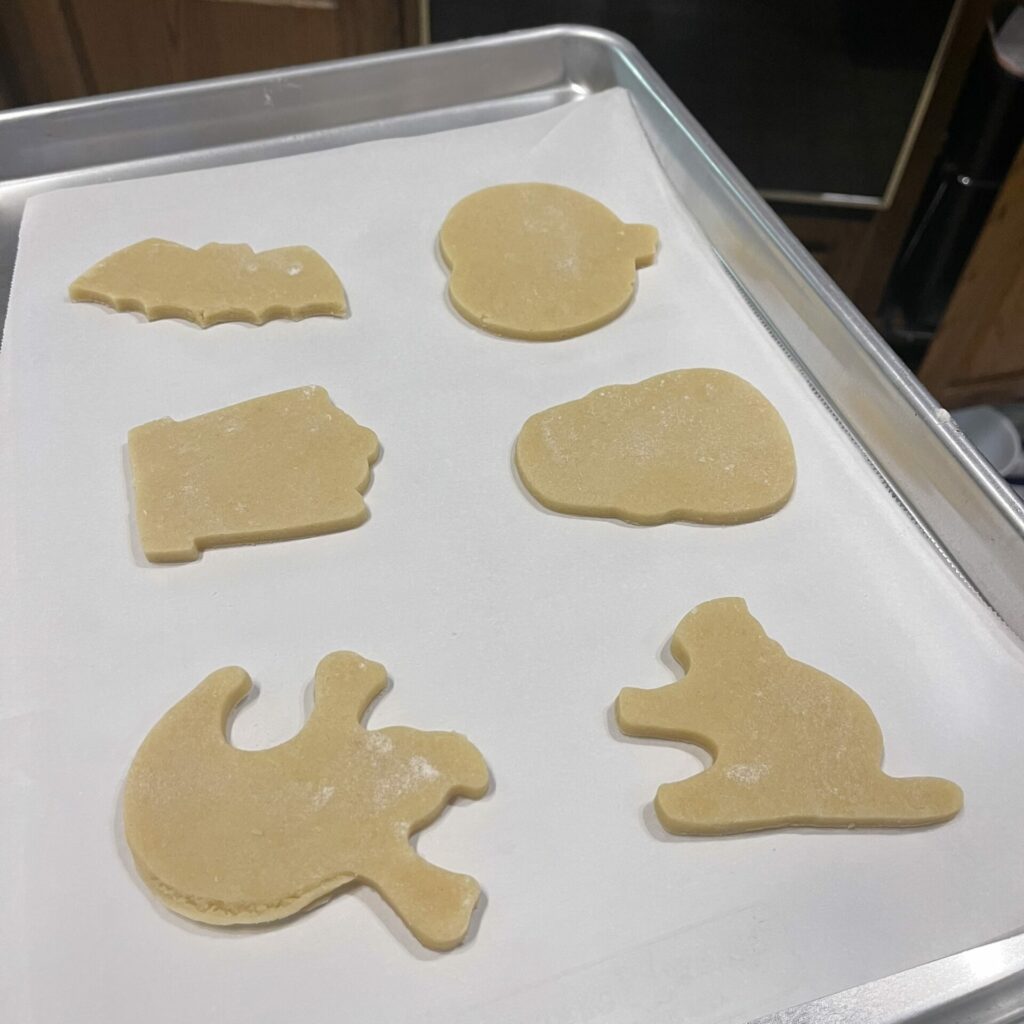 settled into our little resort condo, after a long day of outdoor adventures, we got to work.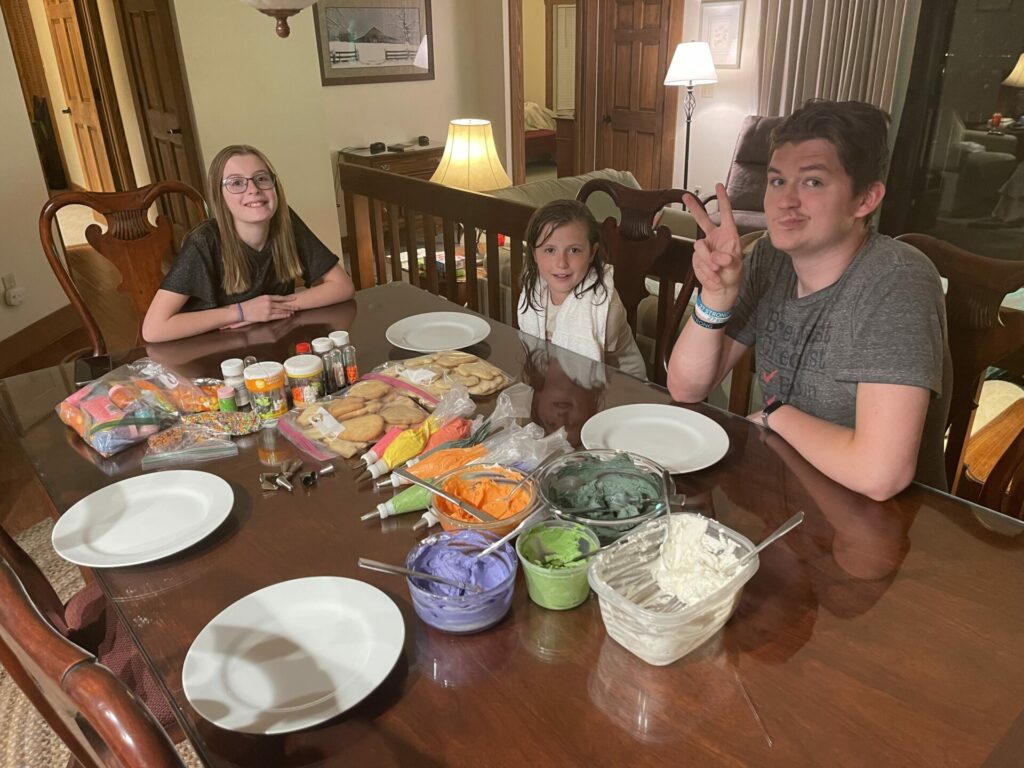 of course, as always, there were bills themed cookies. especially since they were playing the next day. here's my assortment….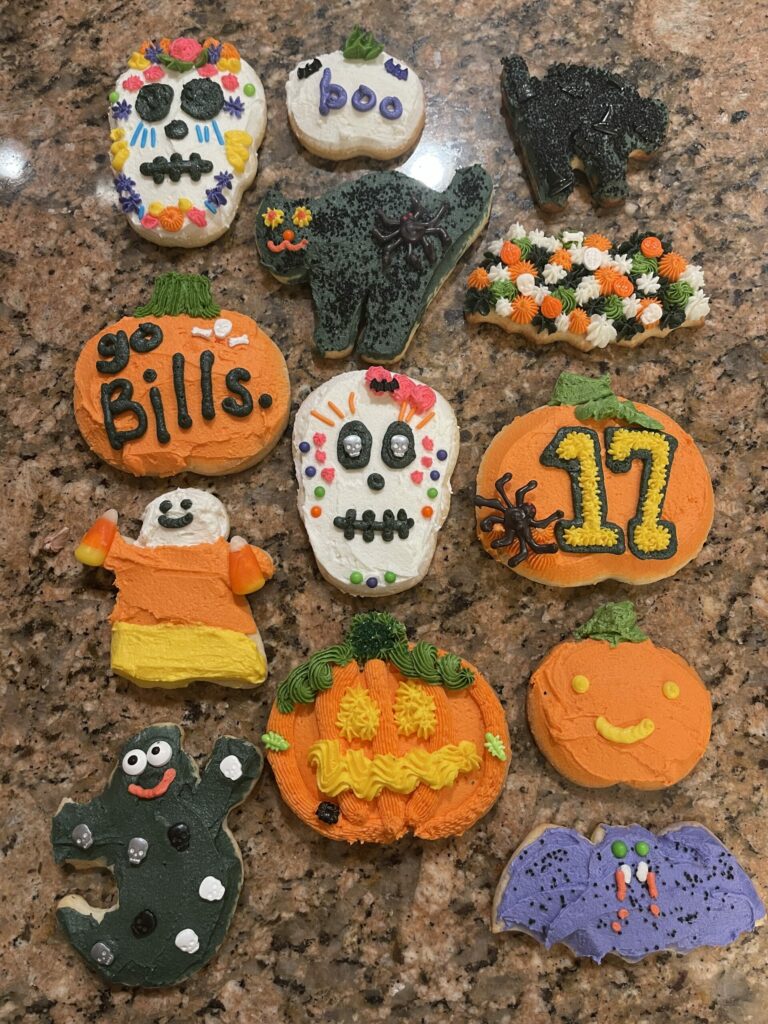 and each lidkid with their respective creations. masterpieces, really.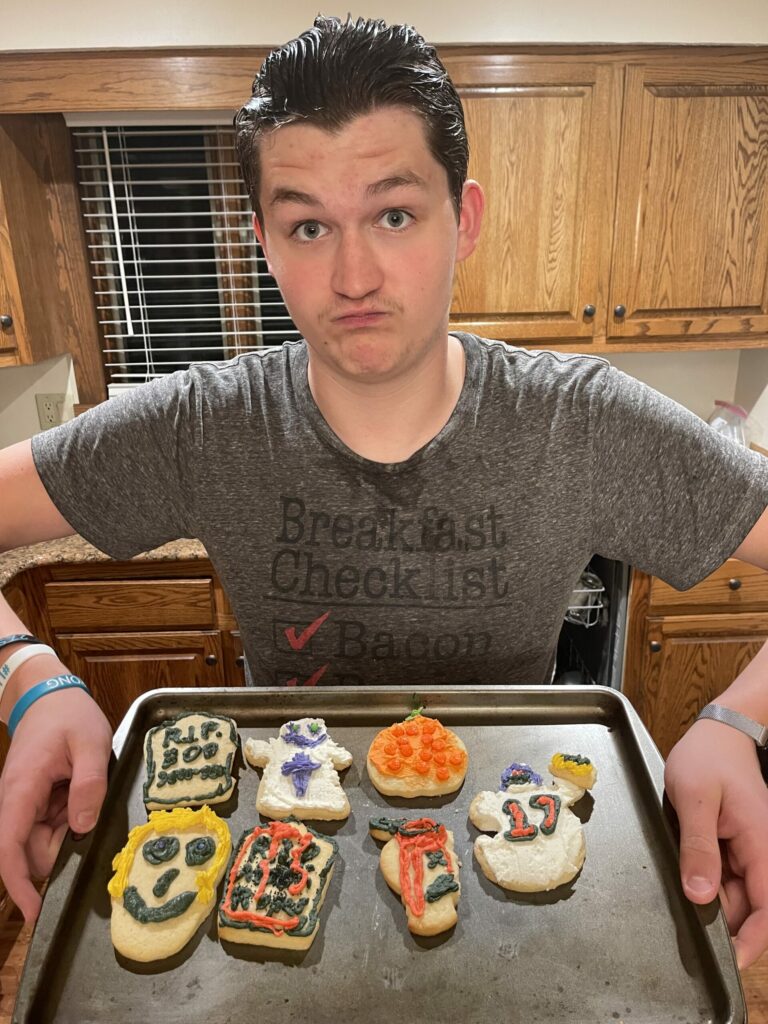 and the entire collection of halloween/buffalo bills themed cookie art. quite an assortment.