i've made wedding cakes. baby shower cakes. and so many birthday cakes. i've made huge cakes. and very elaborate cakes. but i've never stressed over a cake more than this one.
at the end of october, i was contacted by a family who had gotten my name from the folks i had made the baby shower cow print cake just a few weeks before. their son is a pokémon loving, eight year old boy with terminal brain cancer who requested a "volcano cake" for what they said was most likely his last birthday.
i won't lie. i was hesitant at first. it was a lot of pressure. but, i knew i could figure it out and wanted to make it totally epic and perfect. they needed it for mid-november, so i got right to work, baking up cakes and preparing frostings, while googling, pinteresting, and instagram searching in every spare moment.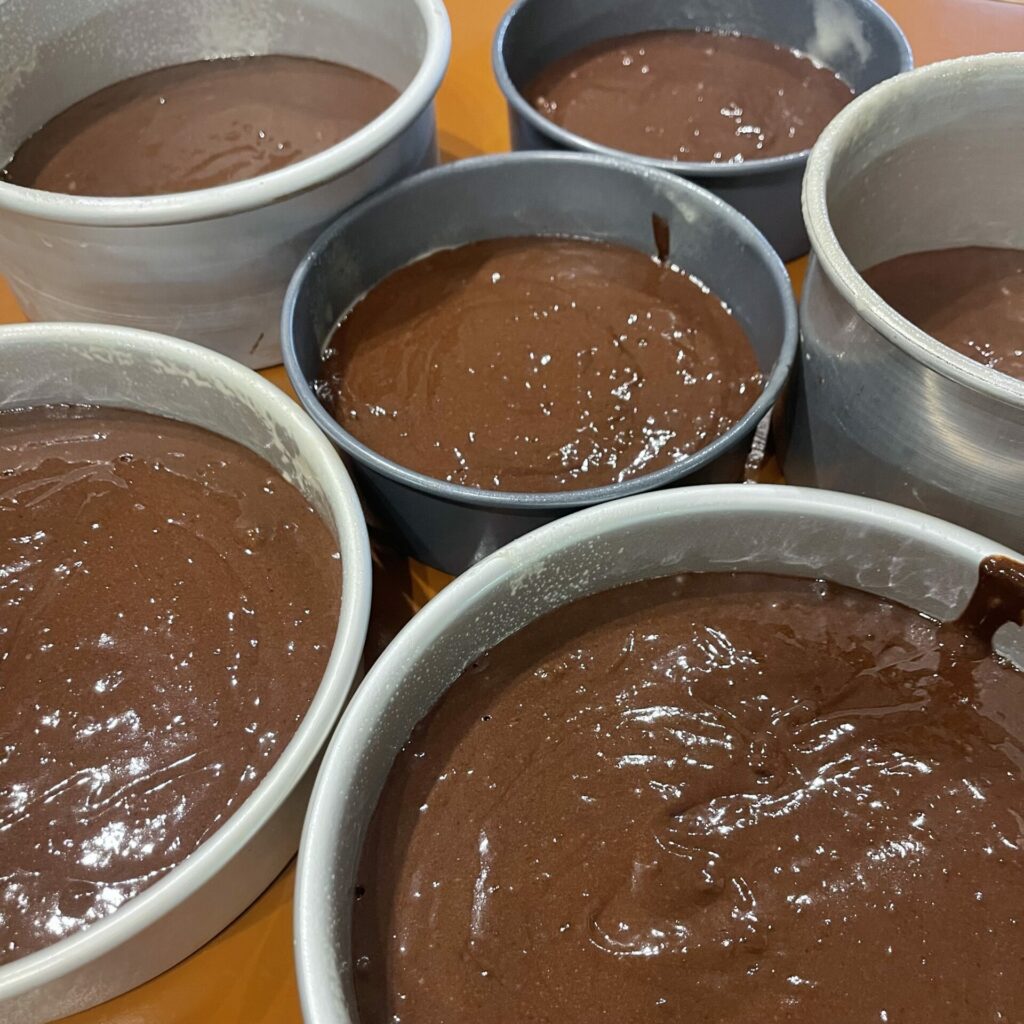 i made a LOT of cakes in different sizes. more than enough to achieve the height i was hoping for. i wrapped a cleaned out soup can in press and seal and carved out a hole in the top layer to hold it in place.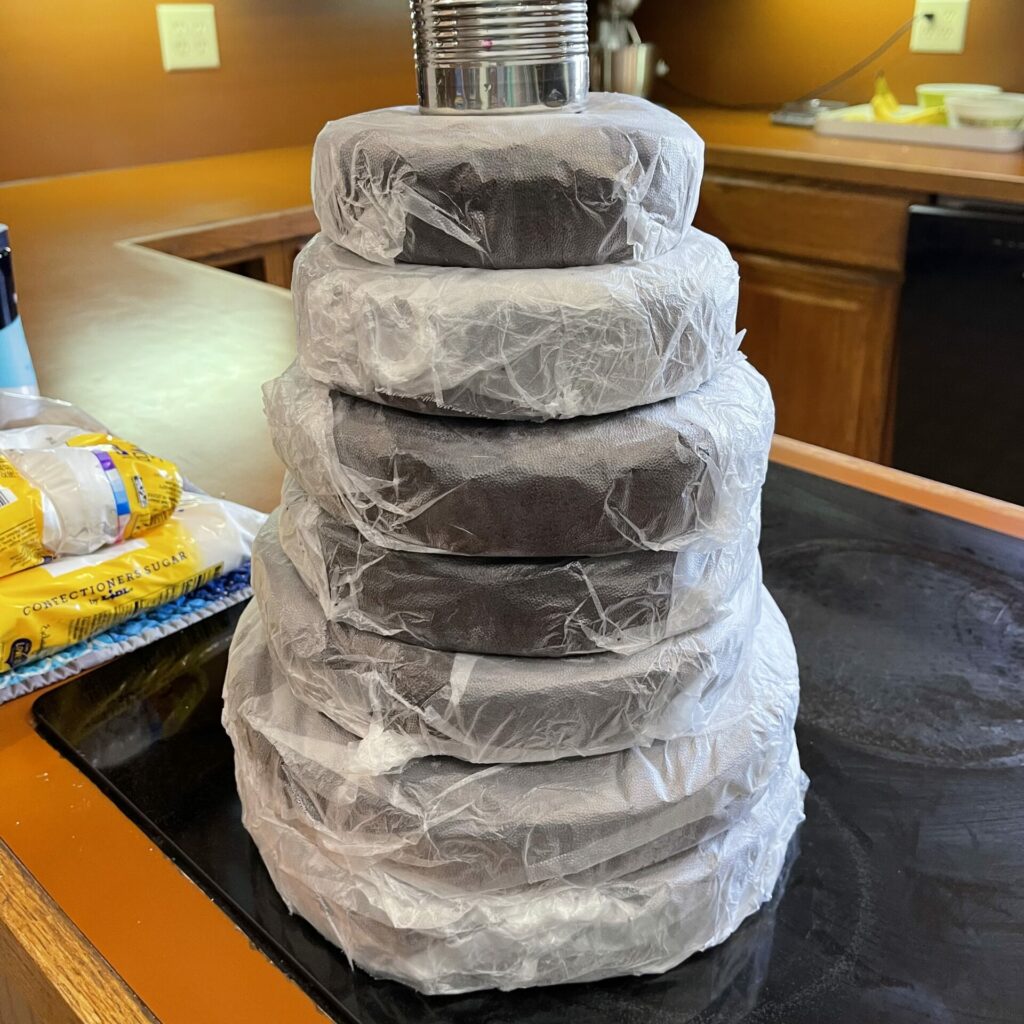 i carved cakes into a volcano shape, and used rice krispy treats to mold the top around the can, to add stability to the shape. then i gave it a generous crumb coat with dark chocolate frosting. i refrigerated overnight while i prepared the rest of the decoration elements. i made easy cookies and cream fudge rocks, graham cracker moss, green frosting, more chocolate frosting, and blue piping gel. and then on the day of the party, i got to work.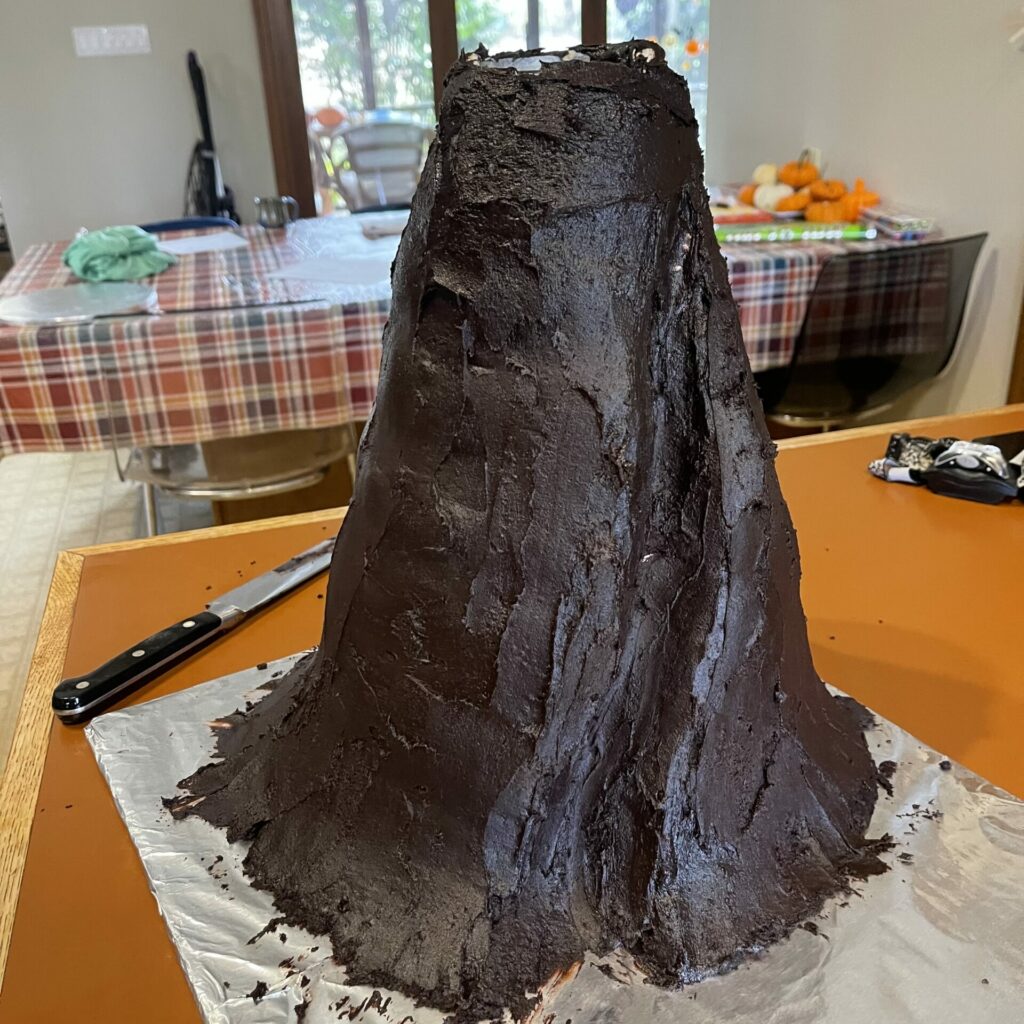 everything was going together perfectly. then it was time for the ganache drip. i had never done it before. i did a little practicing. and then dove in. i didn't love how it turned out, but i was ok with it.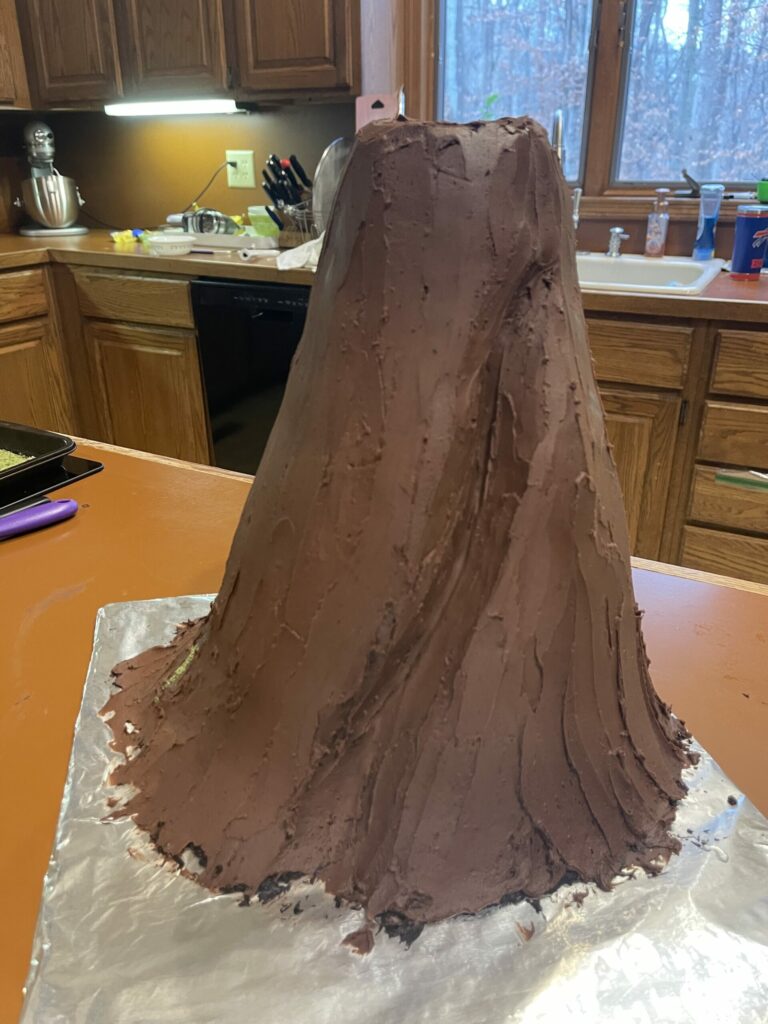 i had debated attempting to recreate some pokemon figurines with fondant, but it was a bit of a time crunch and wanted to focus on getting the volcano party perfect. plus, i have learned that pokemon figures are very stressful. so, with the guidance of my aDuLt brother and pokemon expert, i ordered some fire themed pokemon on amazon. they were perfect.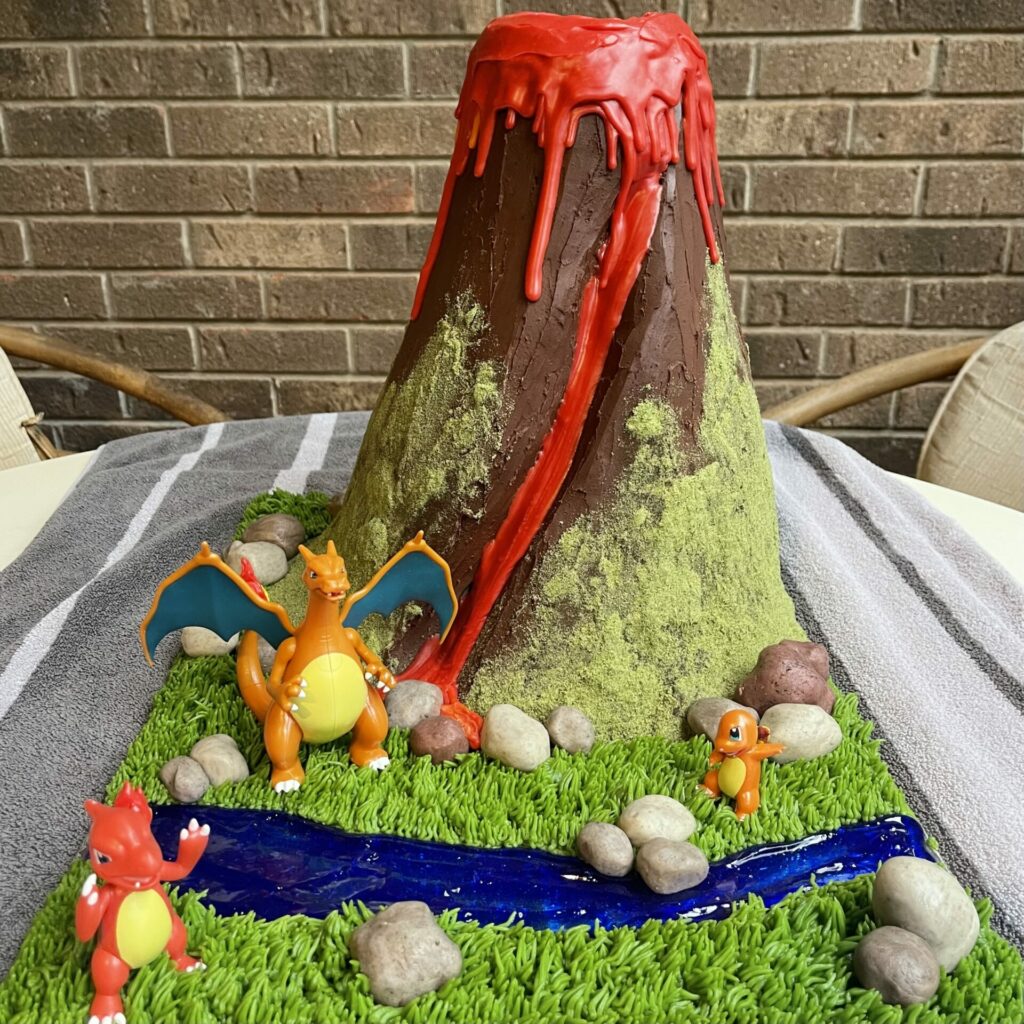 the only think left was a test run with the dry ice smoke. i had already picked up some dry ice to mess around (ahem, research) with the week before. so i felt good about the soup can and the amounts of ice and hot water necessary. everything was perfect.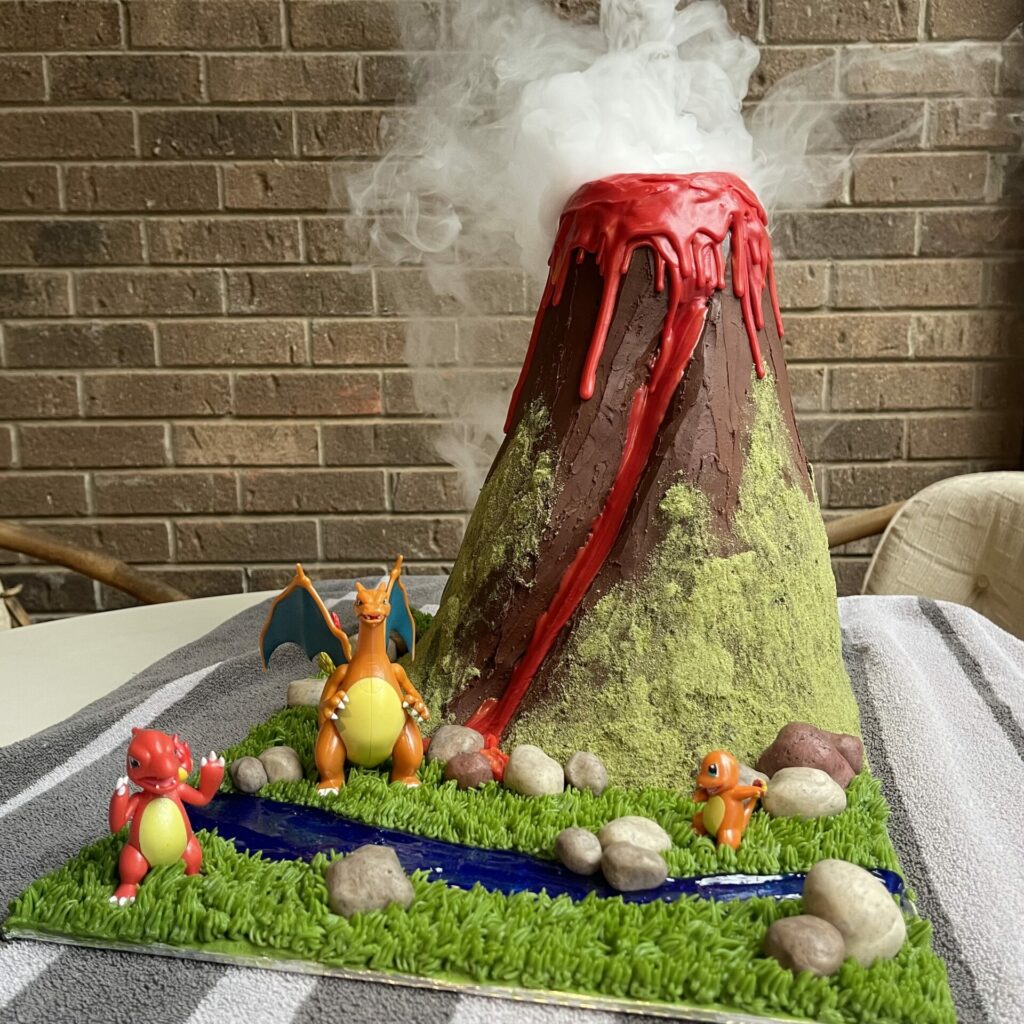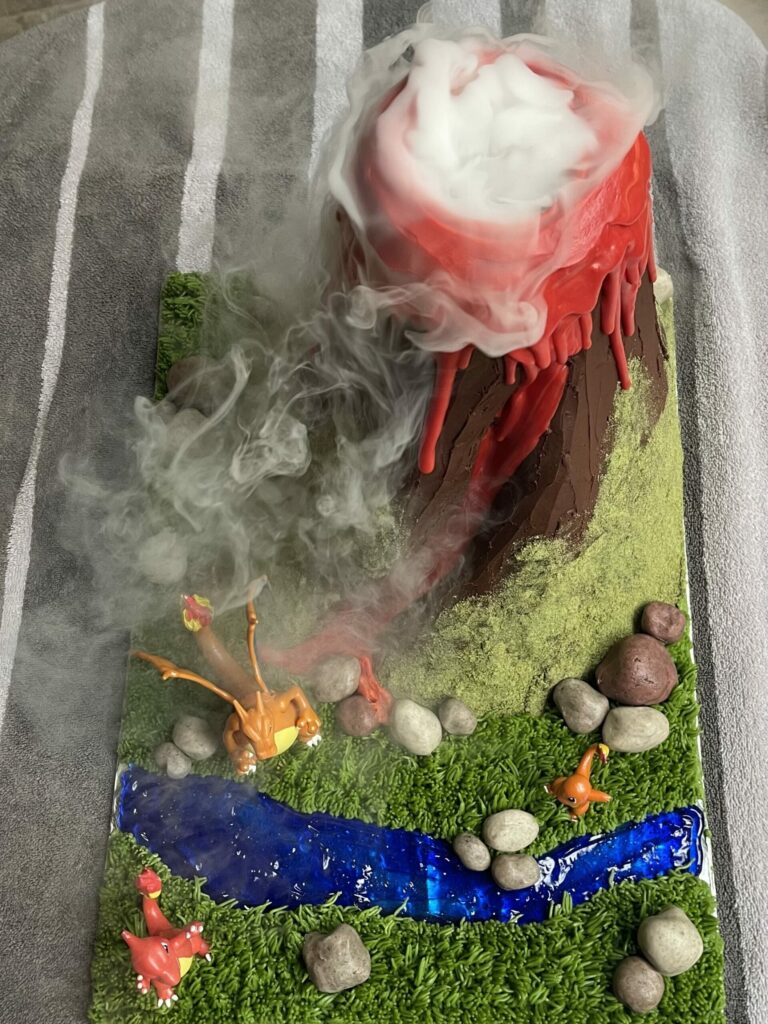 when it was time to deliver, of course the weather was nasty, cold, rainy and gross. i loaded up the cake, and then drove every so slowly and carefully about 30 minutes across town. i really need a sign for my car for when i'm delivering cakes. it's the most stressful part. the family loved it (or so they said) and i got to meet the little guy who had been on my mind and heart through the entire process.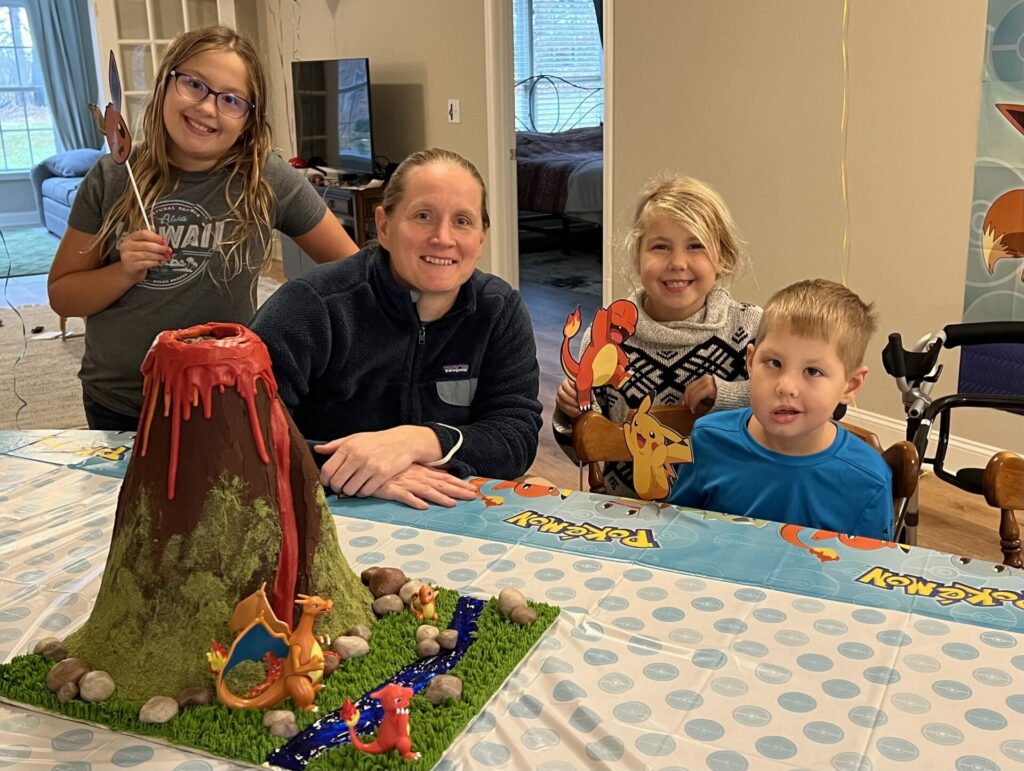 the family graciously sent me some photos from the party. i had included some sparklers (which are really hard to find during not fourth of july season) to make the volcano ever more explosion-like, but obviously did not give them a test run. i think it looks fantastic.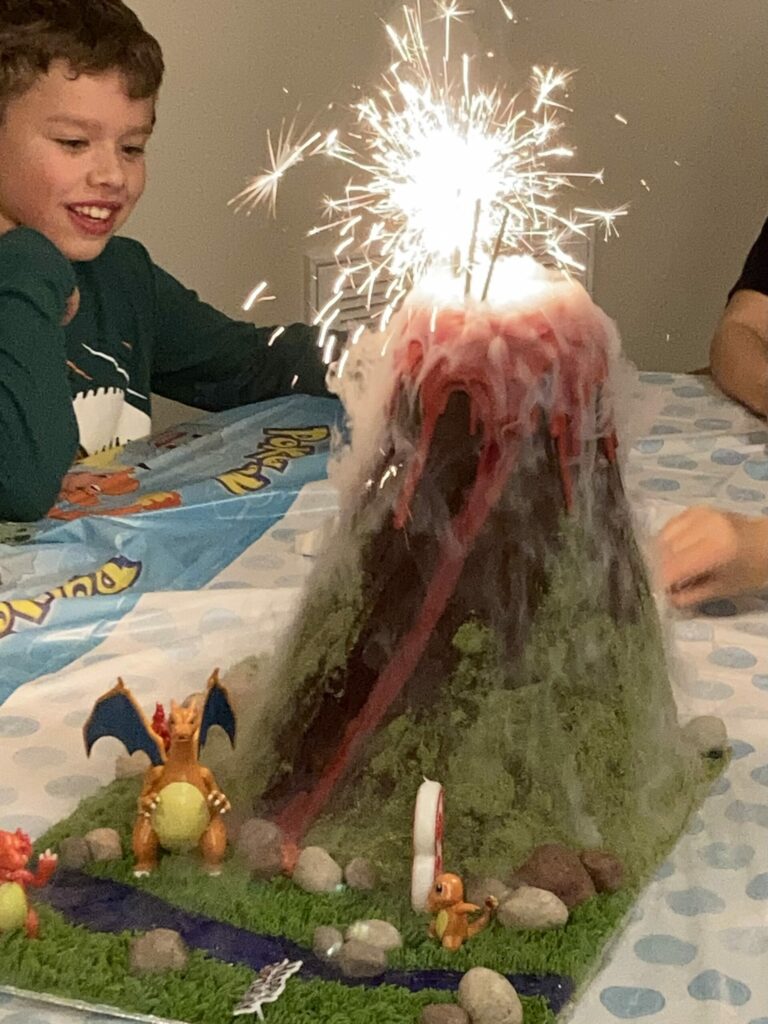 anyways. this was definitely one of the most stressful cakes i've ever made. mostly because of it's importance. but also, it was gigantic and had some tricky elements. but i'm quite proud of how it turned out and i'm grateful to have been a part of making this kiddo's birthday celebration epic.