in a desperate bid to win the designation as holden's favorite aunt, i packed an arsenal of cookie decorating supplies for our trip to batavia for thanksgiving. my mom babysits him every monday, so i hyped him up for a full day of baking and decorating and he was all in. my diabolical plan for greatness was set in motion.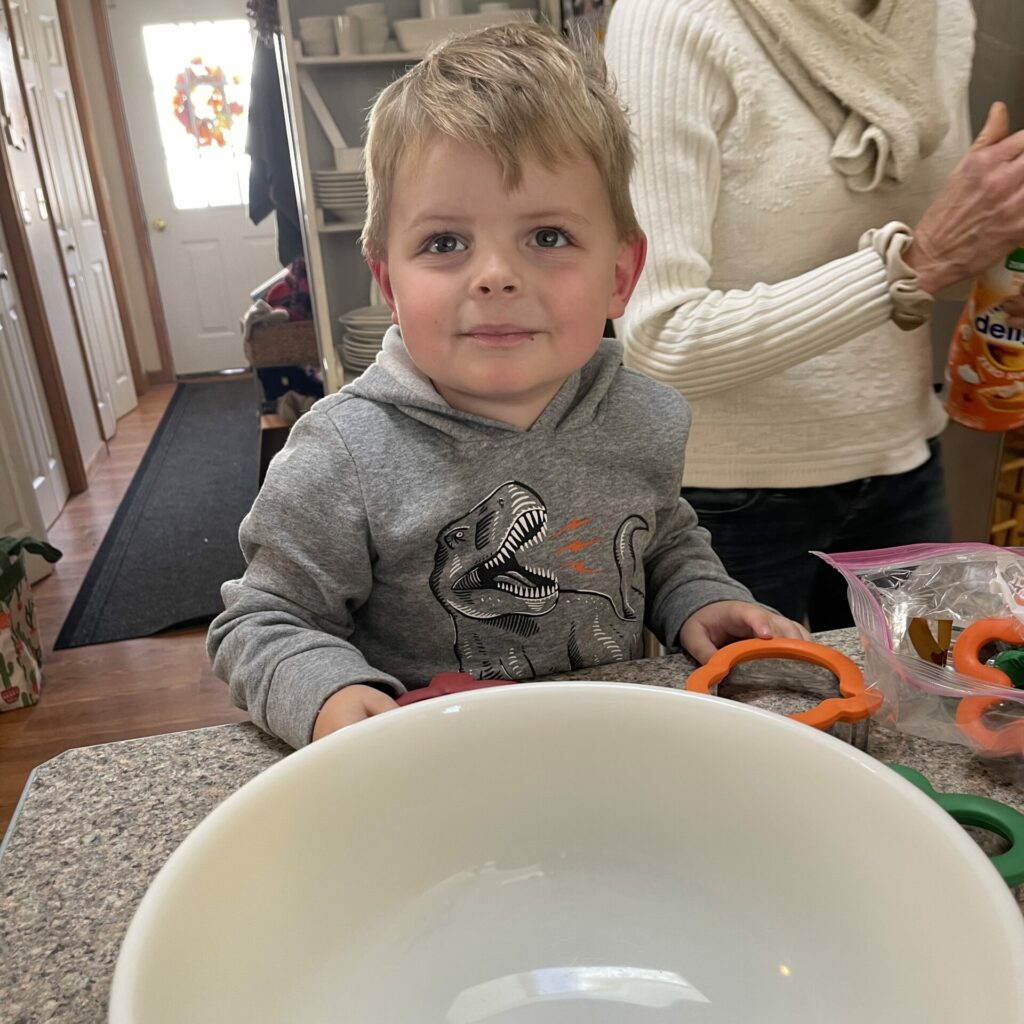 unlike my kids, who prefer to wait for the fun parts, he was down for all of the baking tasks.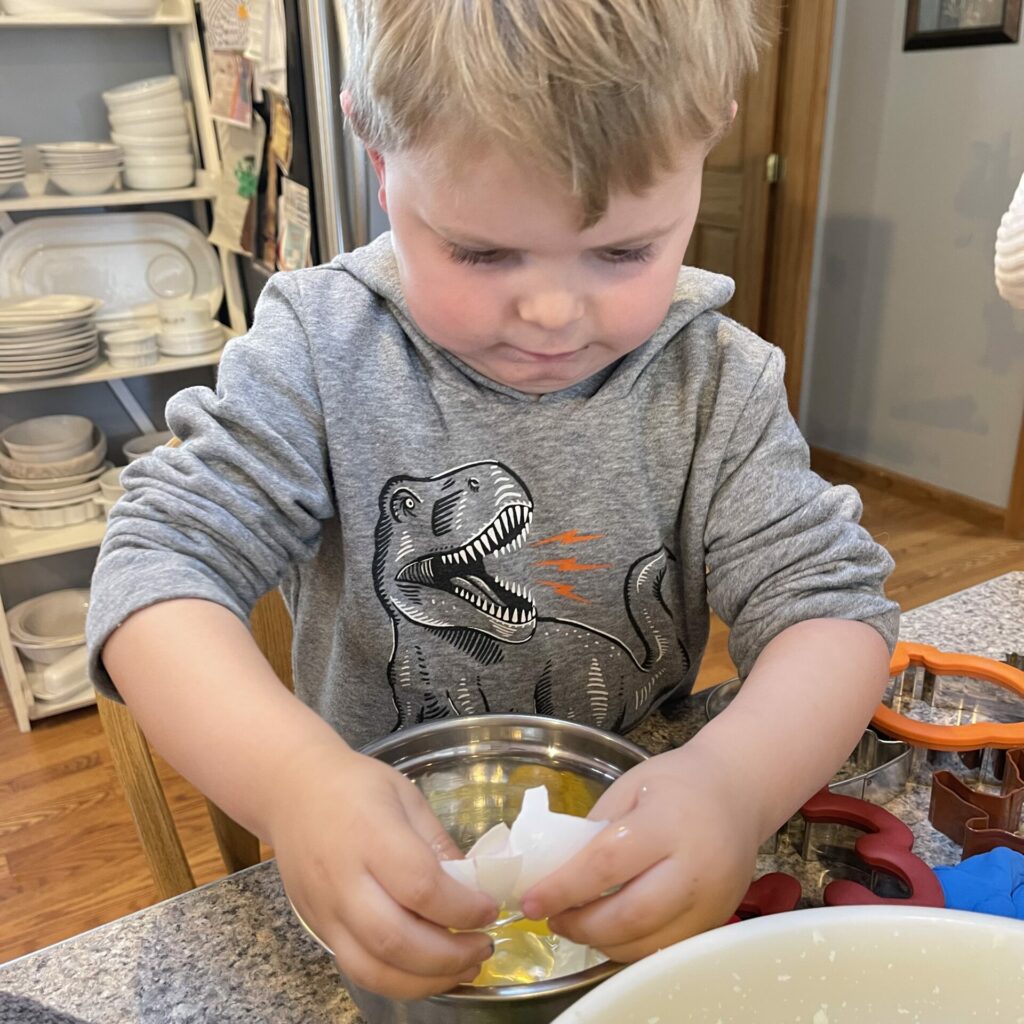 hazel joined in when it was time for the cutting out of the shapes. we brought thanksgiving and fall cutters, a few snow/winter cutters (we did arrived during a snowmageddon), and of course, a buffalo, since the bills on thanksgiving are amazing.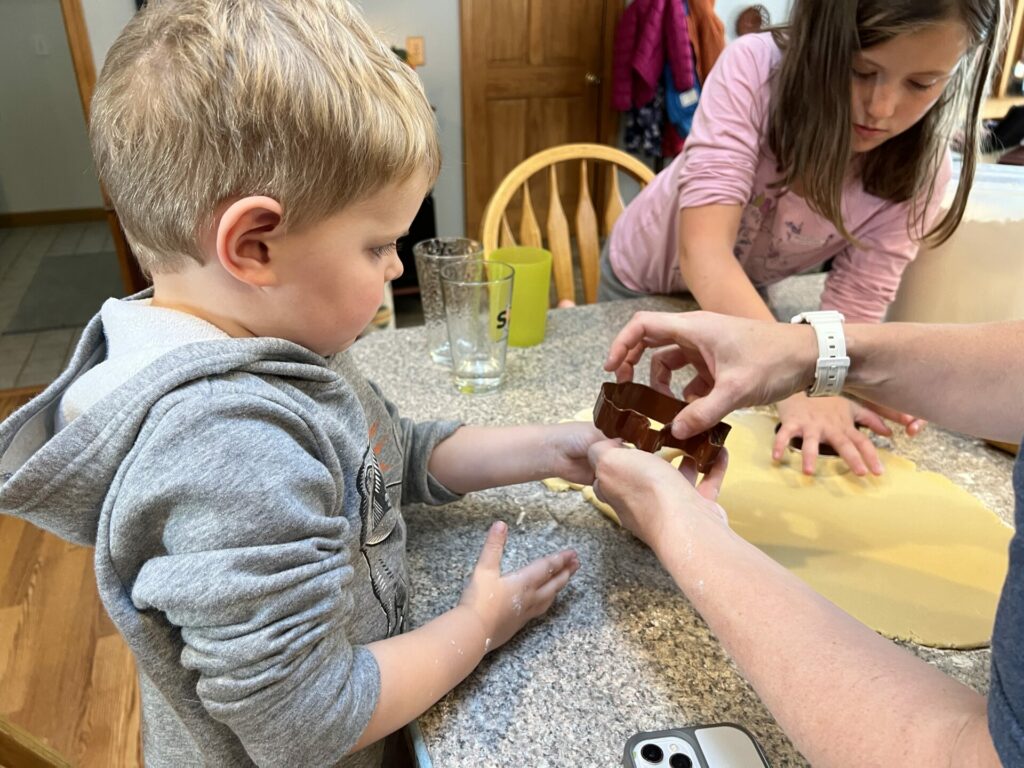 we saved a bit of dough for a little playtime while the cookies baked and cooled.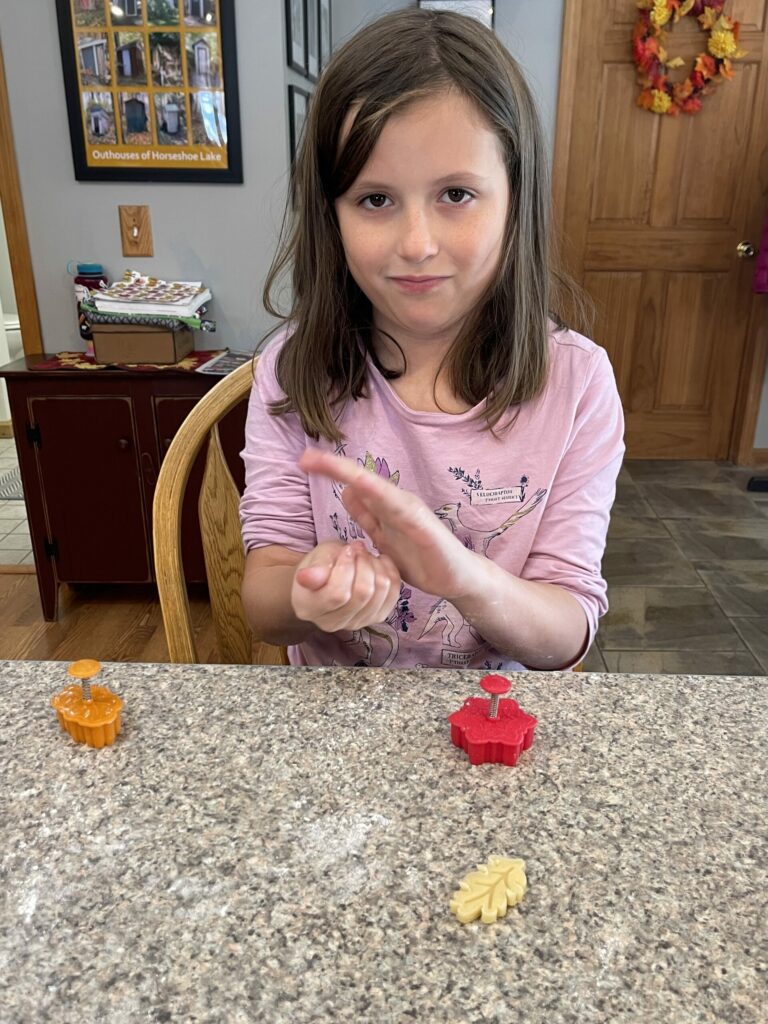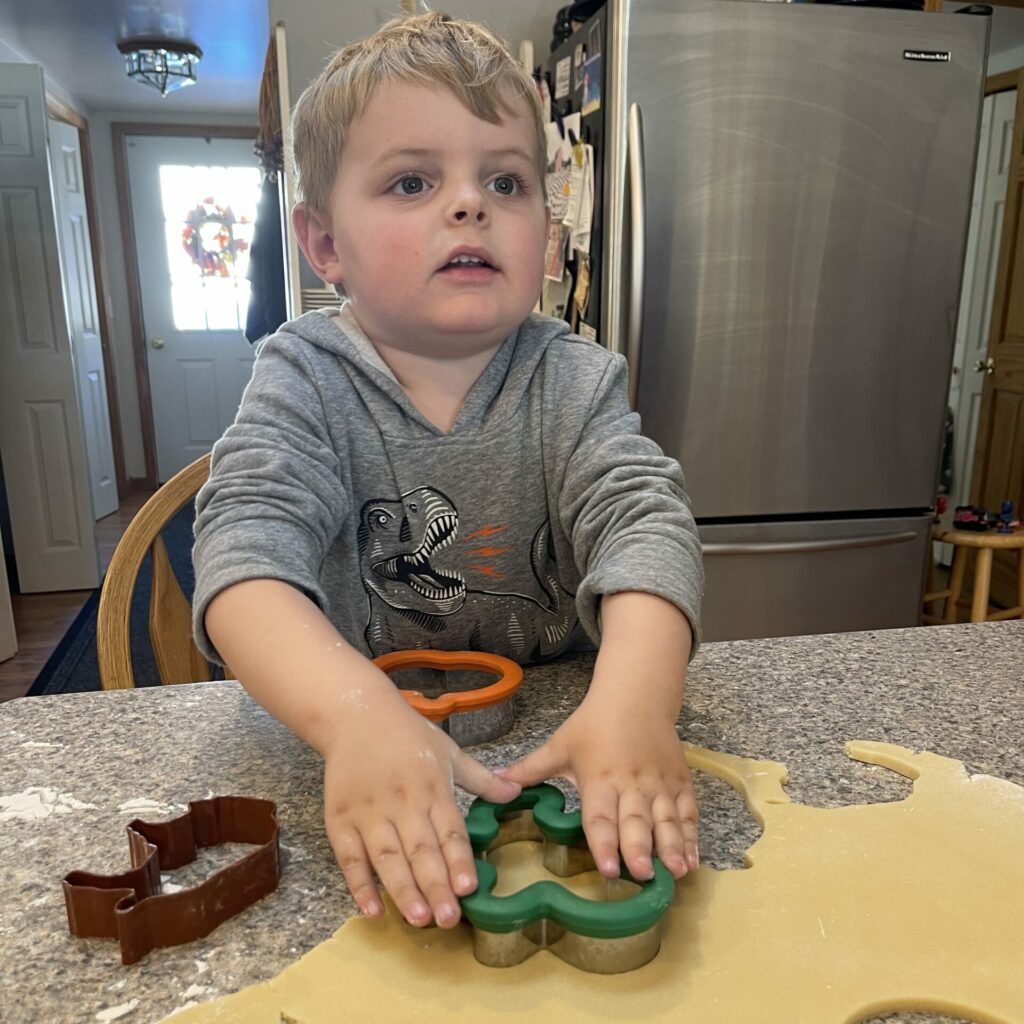 i made a batch of buttercream frosting, mixed up some fall (and bills) colors, and loaded up some piping bags. the kids were chomping at the bit for the decorating part. they all did so great!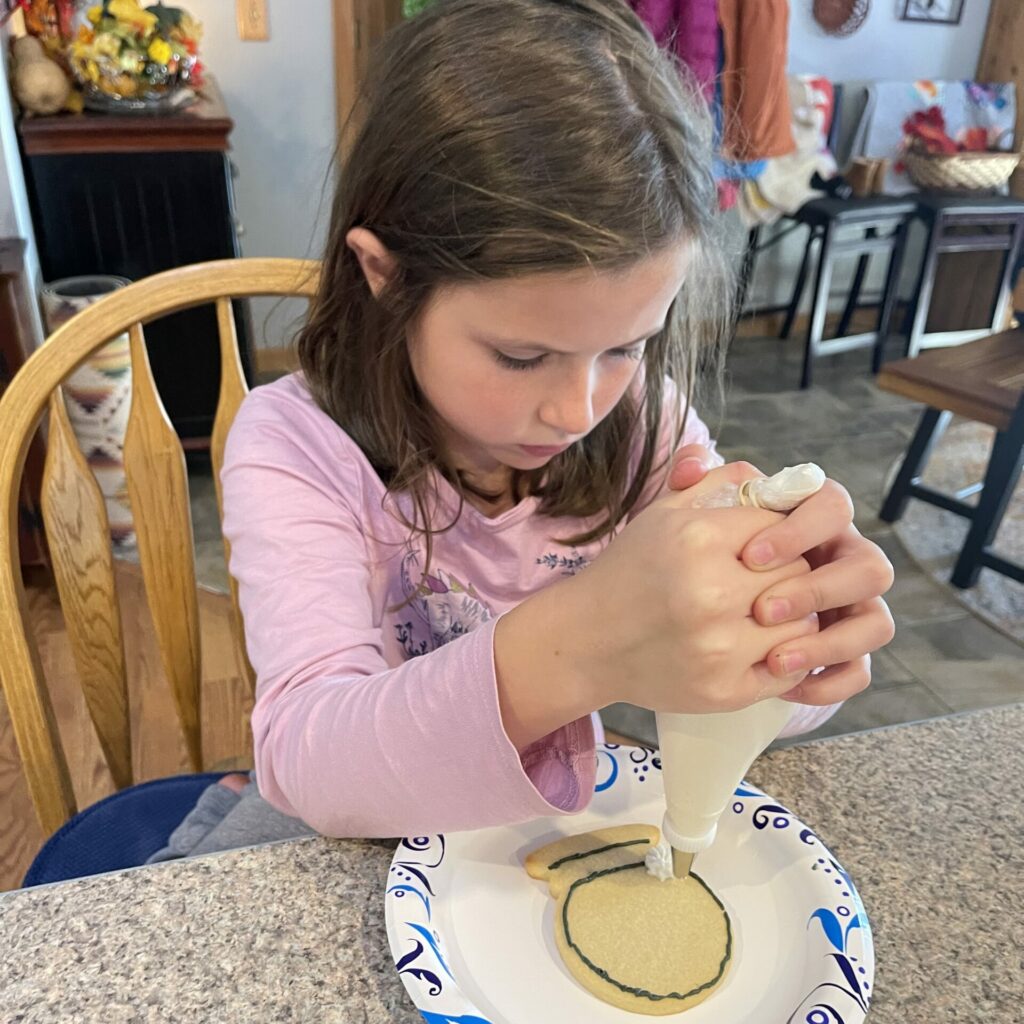 we didn't make very many. quality over quantity, right? for my four, i made a turkey (flower cutter with the bottom sliced off), a buffalo, a josh allen snowman, and an autumn leaf. all assembled together and we had ourselves quite a collection. anna's are the top row. mine are the first four in the second row. hazel's are the middle three on in the third row and the red scarf snowman. my mom made the snowman with the blue scarf. and holden made the bottom row and the orange pumpkin (with a little help with frosting base coats).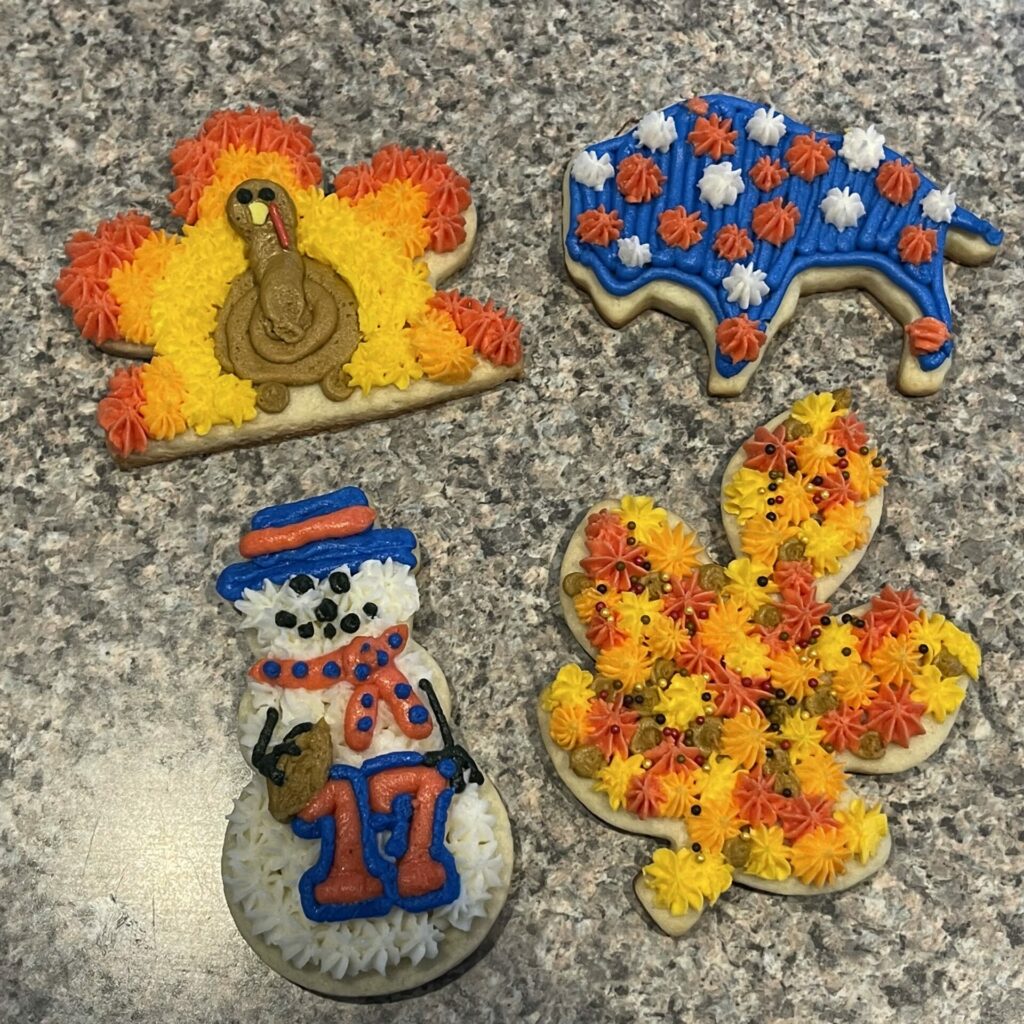 sort of thought these might last until thanksgiving, but they made it a day. hahahah. and i definitely think i secured my spot as coolest aunt. favorite might take some more work….