this kid is nine. it seems impossible. but the calendar assures me it is so.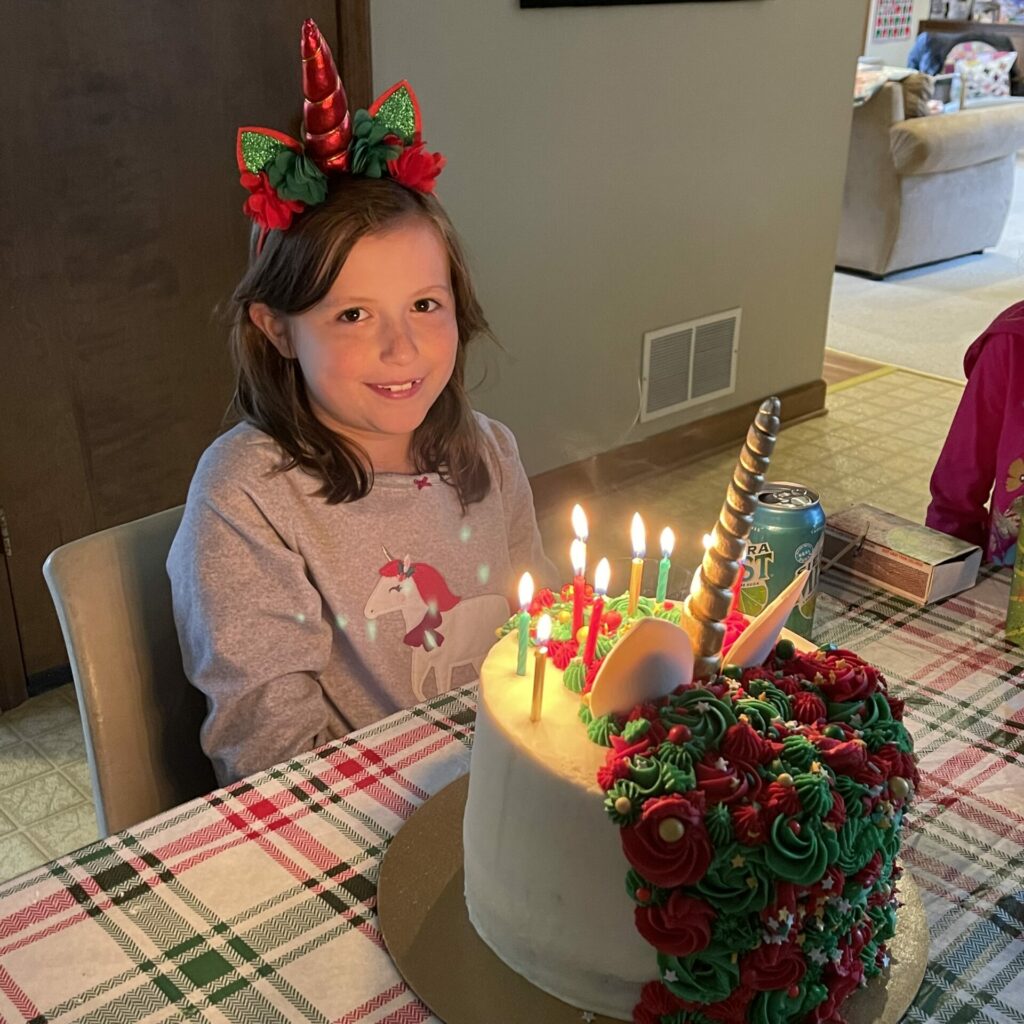 for the first time in her entire life, she got to have a school celebration and a home celebration. the school version was really just me bringing chick fil a for her and cupcakes for her class at lunchtime on the friday before her birthday. she got to pick a friend to sit with us in the special booths and chose her pal, ava. she loved every second of it all.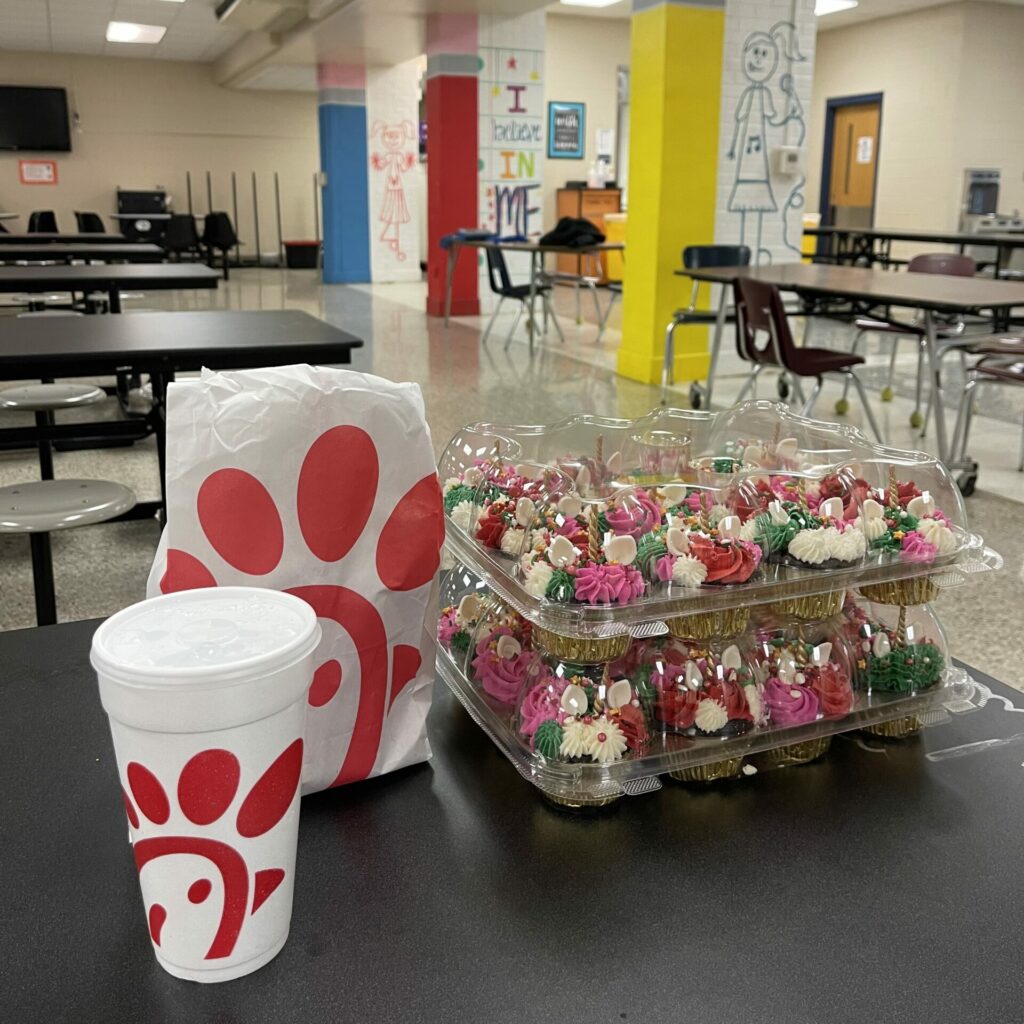 the next morning, on her actual birthday, she awakened me at the crack of dawn (it was still dark, really), and we went to krispy kreme for a feast of birthday donuts.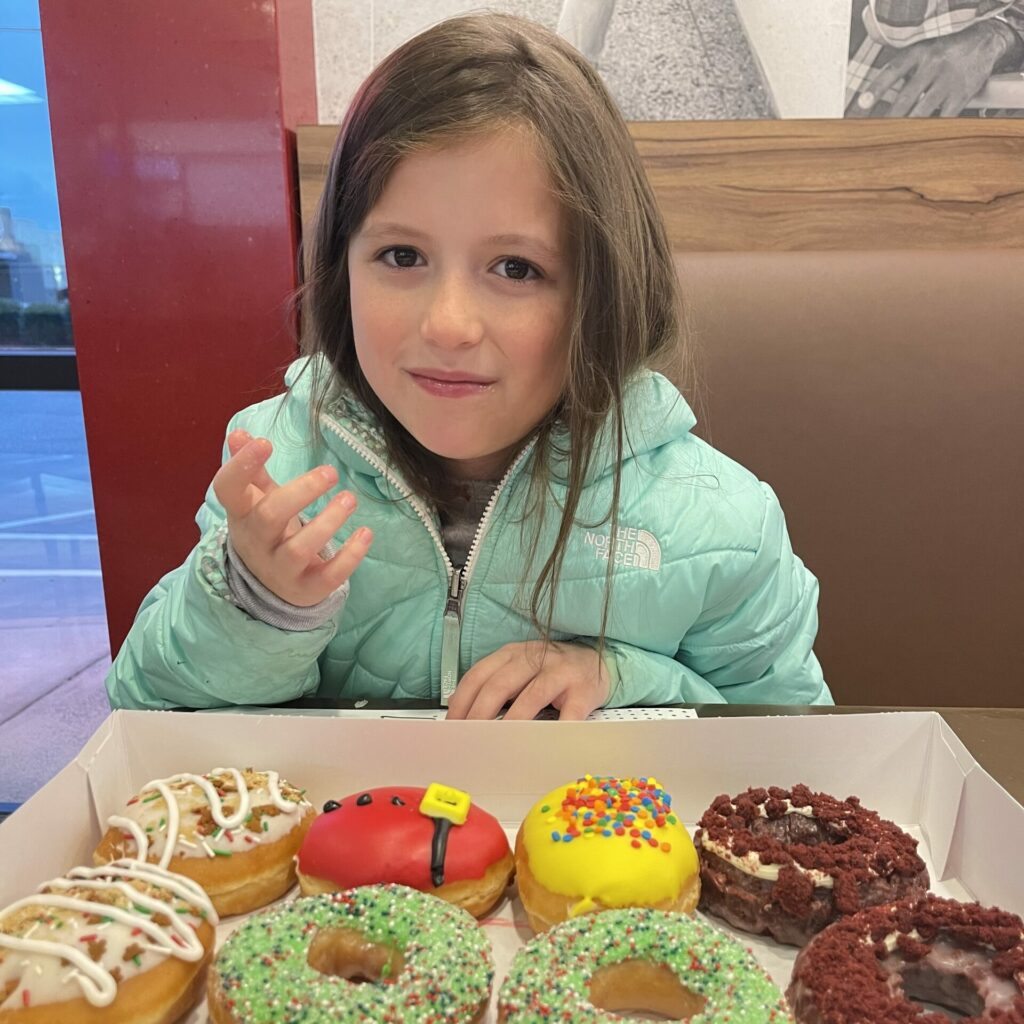 along with baking the unicorn cake and cupcakes, in preparation for hazel's birthday, i premade some gingerbread (graham cracker) house displays. we felt like this was a perfect activity for hazel's christmas themed birthday and as per my usual, i way over purchased the decorating accoutrements.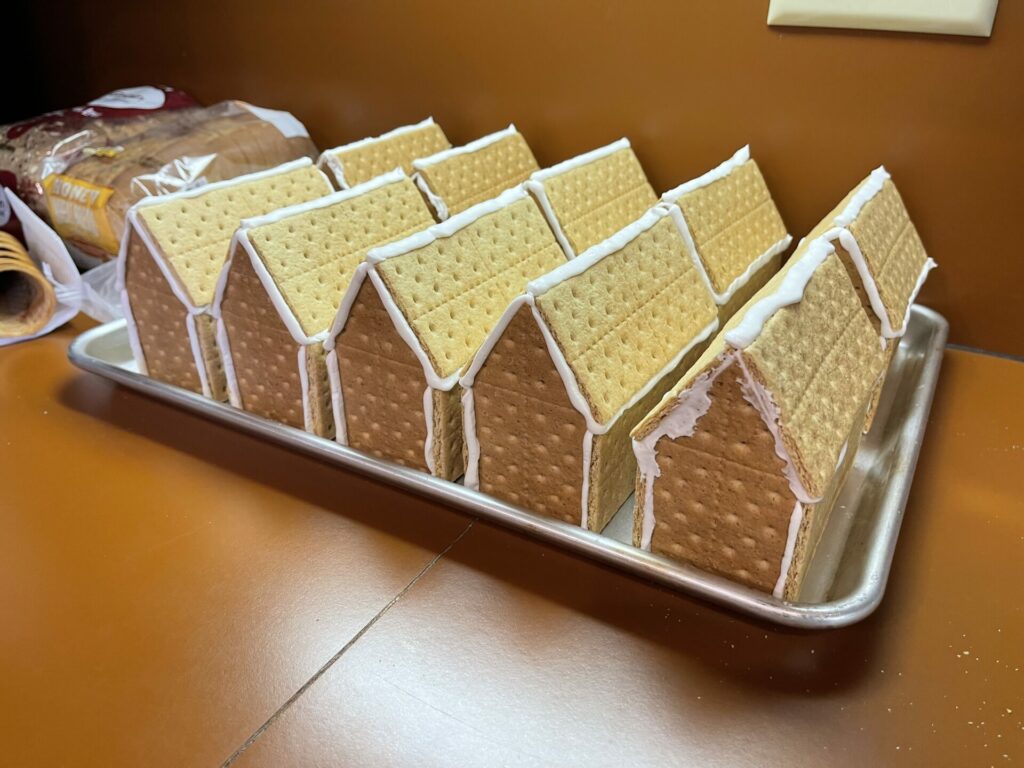 this is the point where i will tell you a frustrating story about the invitations. because we were making gingerbread houses and the party was at my house, we obviously couldn't invite hazel's entire class. she picked five girls and i sent the invitations to be put in their class folders on a tuesday eleven days before her birthday. two parents responded. one kid told hazel at school that she could not come. one mom was forced to respond (and gave me a maybe) when i responded to her invite (received two days later) for her daughters party (the sunday before hazel's). i let her know that we didn't invite the entire class and it was a small affair AND that i was making gingerbread houses to decorate so to just let me know so i could plan accordingly. friday night, before the noon saturday party, that mom fired off an email that read "not sure if i officially told you, but *kids name* can't come to the party? she has a church thing". not sorry for not getting back to you sooner. or omg i totally forgot to follow up. just acting like she honestly couldn't remember if she had spoken to me or texted me (the latter just requiring scrolling up a few texts to see that she hadn't). anyways. she's dead to me. the last mom, whose kid had been excitedly telling hazel all week that she could come, texted me ten minutes into the party, claiming to have just seen the invite under a stack of papers. so sorry! um. no. that thing went home in an official school folder. you signed it. and your kid has been talking about it all week. no. also dead to me.
yes. i'm bitter. my re-entry from homeschool road life to public school life in suburban/rural north carolina has not been great. anyways. hazel had a BLAST with the two girls who did come, plus two non-school friends, and we were joined by anna and the older sister of one of hazel's friends, who happens to be anna's friend. all good.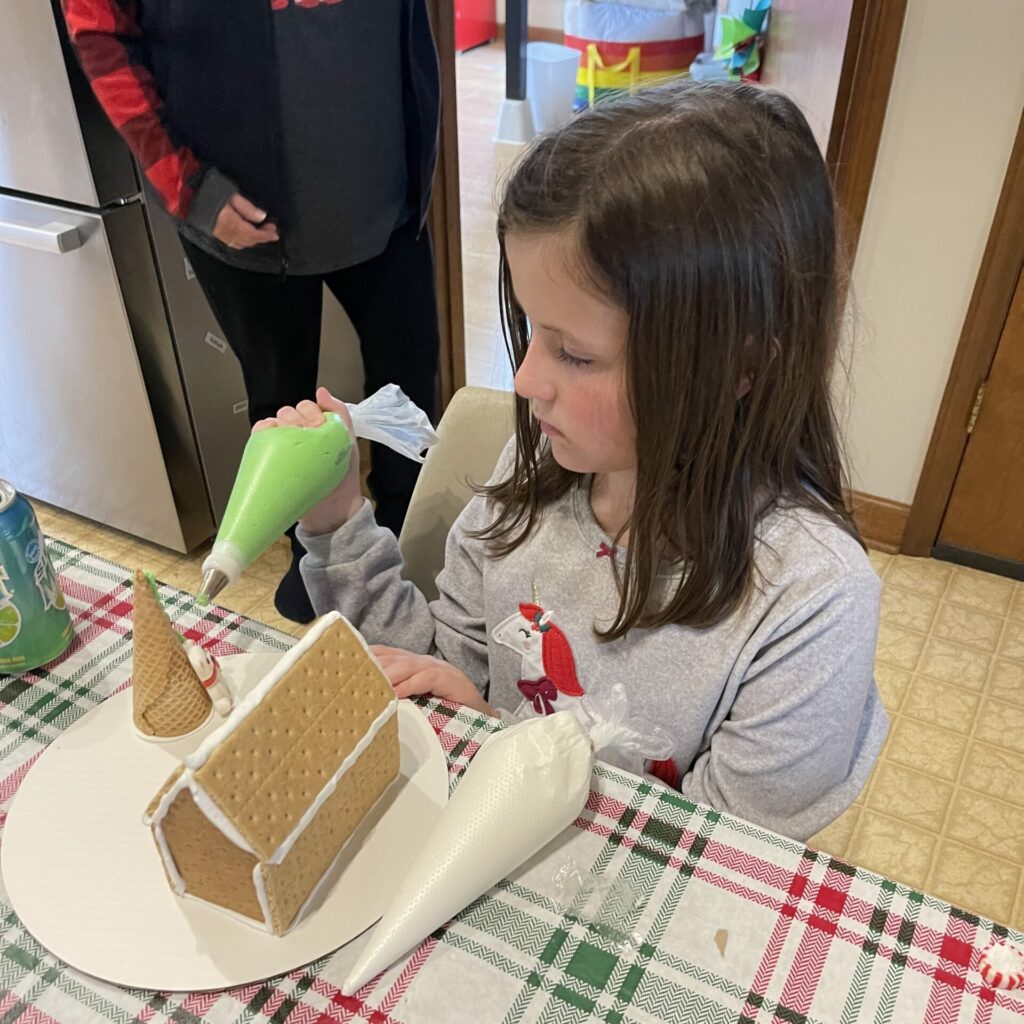 after pizza and (likely) much candy and royal icing consumption, it was time for cake. thankfully, it held up until singing time, without toppling over or collapsing under it's own weight.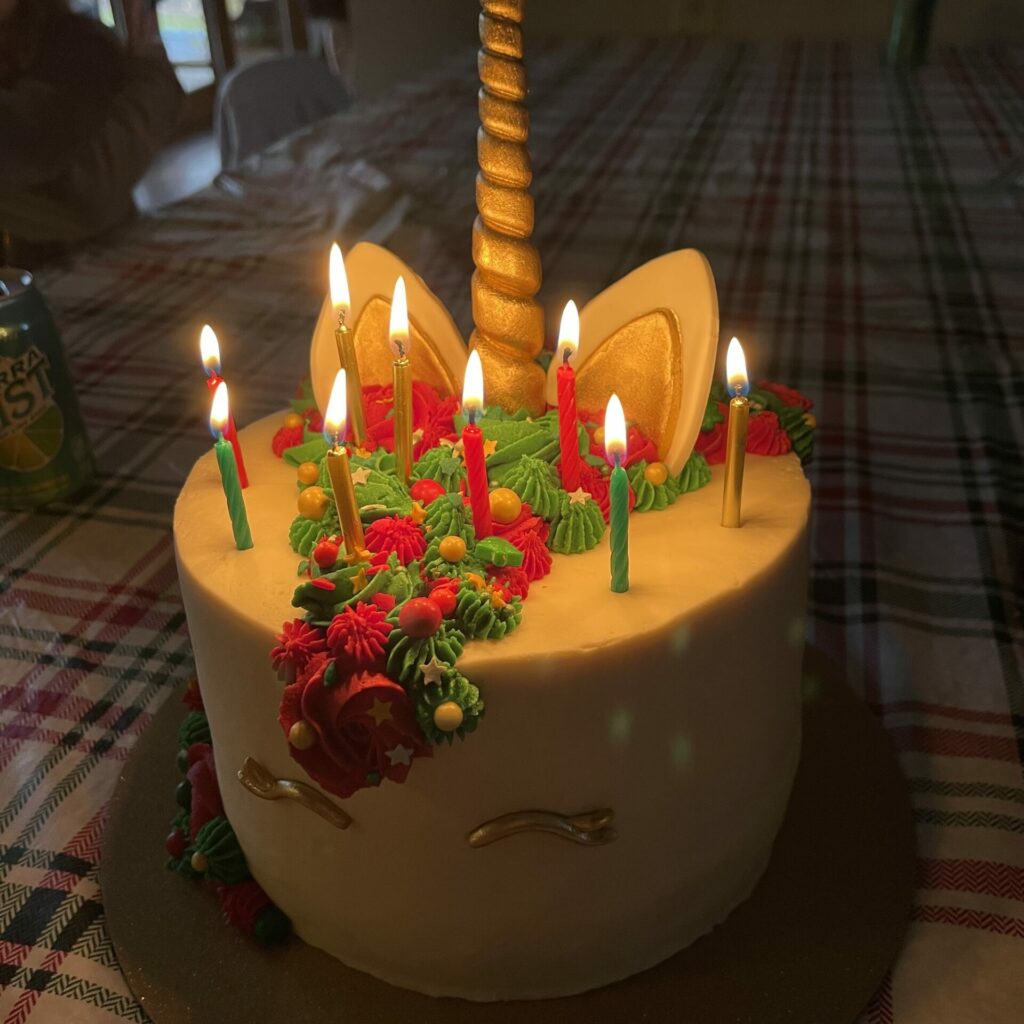 in between every activity, the girls all ran outside to the trampoline and slack line, and it was a tough sell to get them back in. and then the cake was eaten and gifts were opened, they finished the party with more outdoor time. i was so worried about filling up the entire time and not having them be bored. but alas, they are 8 and 9 and playing is still their favorite. but mostly, in this first pic, i want you to notice hazel's outfit that coordinates perfectly with her christmas unicorn themed party. all of it, entirely, thrifted. 🙂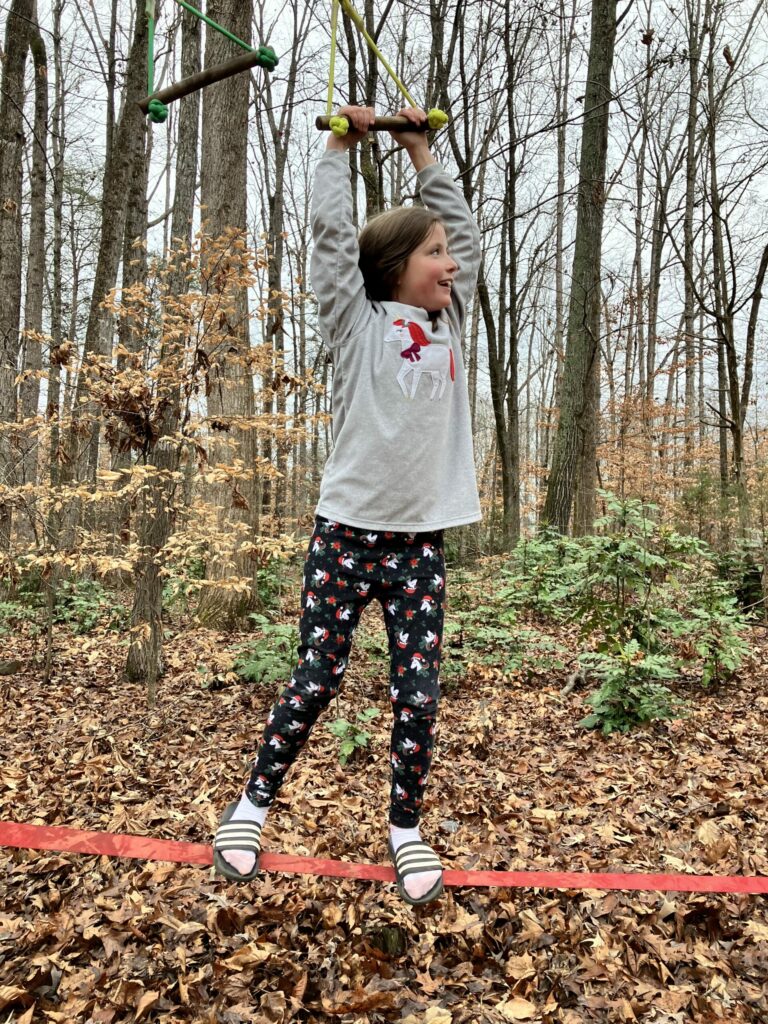 one kiddo snuck out before i was able to get a photo of all the girls with their gingerbread houses and unicorn horns. (it was actually at this moment that we discovered the missing party attendee, but her dad had pulled up while they were outside and she ran over and he realized he could avoid dragging his younger kids out of the car to come inside and just sent me a text. that i did not see until proper panic began to set in. i'm fine. it's fine.)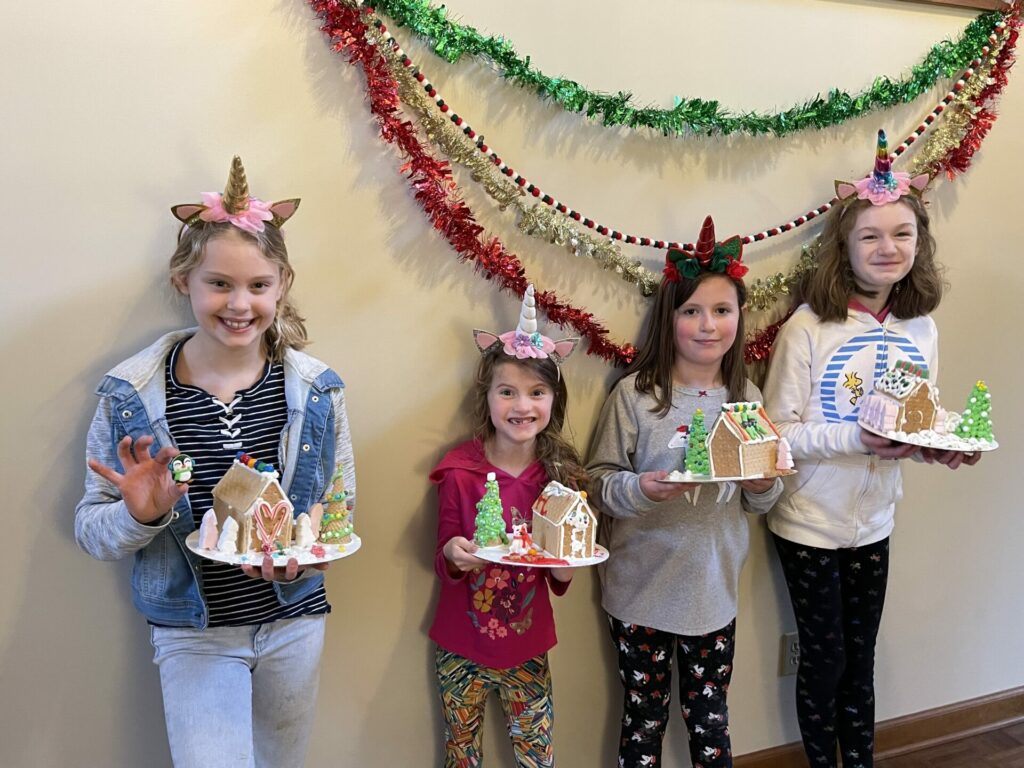 so. in all. it was a fantastic birthday party for the baby crazelnut. she had the best day. and we are thankful for the girls who could come. and the inconsiderate moms are dumb.