like clockwork, every year for the last nine (ten, really) holiday seasons, the christmas preparations and festivities are temporarily interrupted to focus on the birthday of one, hazel grace lidbom. this year, she insisted on keeping with the christmas vibes for her party theme, and requested a christmas unicorn cake.
of course, i didn't just make a cake for her actual birthday and party. she needed proper matching cupcakes for her class "celebration". i made up a bunch of gum paste unicorn horns and ears and then painted the horns with edible gold, which makes and absolute mess. hazel selected the colors and sprinkles and i got right to work, under the watchful eye of my deeply invested supervisor.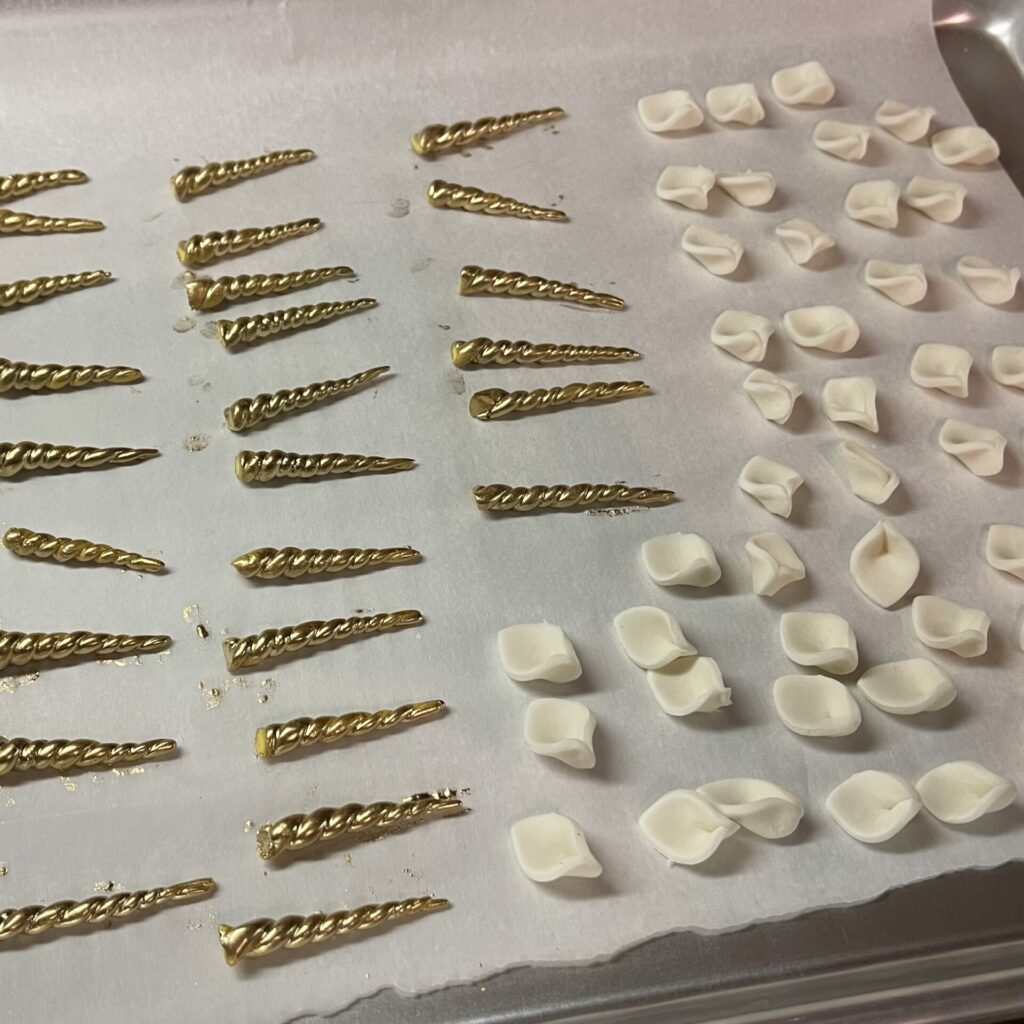 they came out a little more "busy" than i had envisioned, but hazel was pretty pleased with them. and they certainly are festive and fun.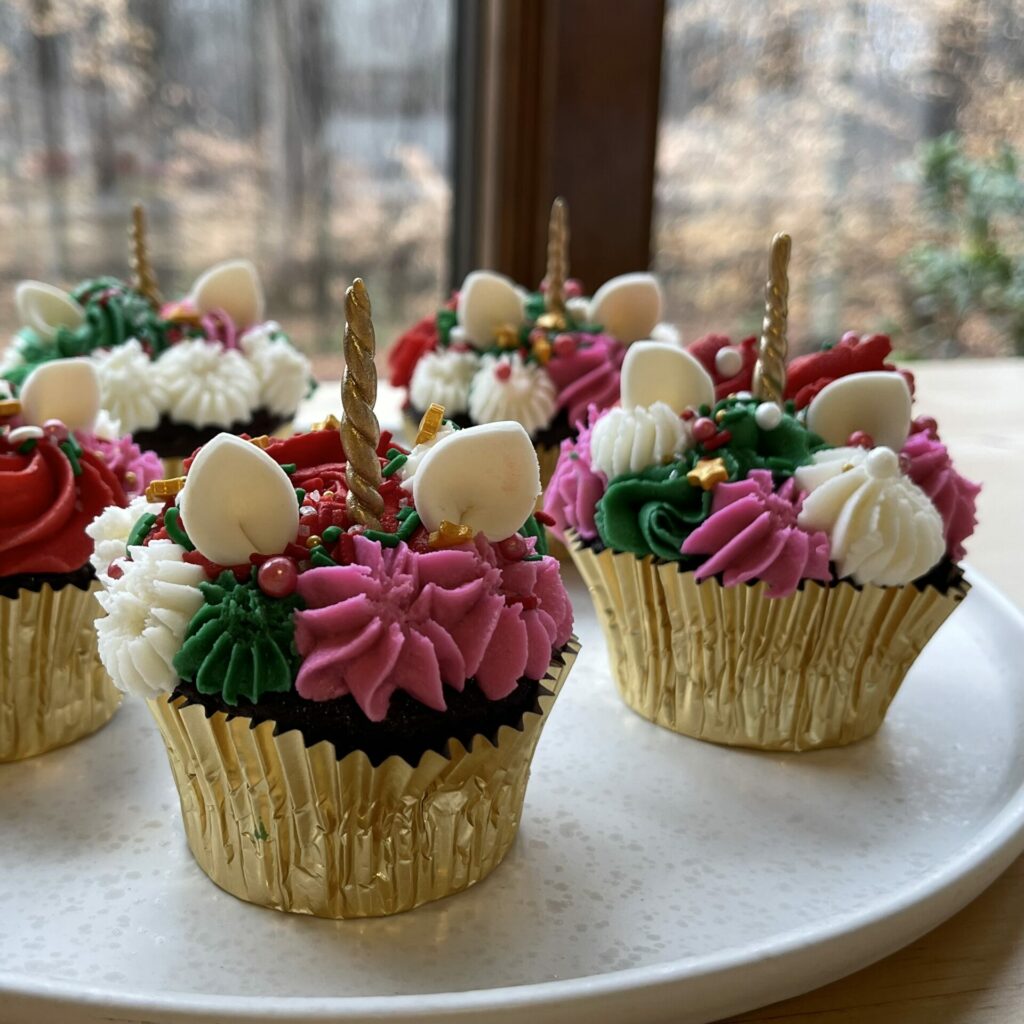 now it was time to turn my attention to the actual cake. truth be told, i was working on them simultaneously, because if there's anything i have learned from my adventures with gum paste and fondant, it's that it needs a lot more time to dry than i ever think. also, this was my first bit of baking in my brand new fancy oven. look how clean it is.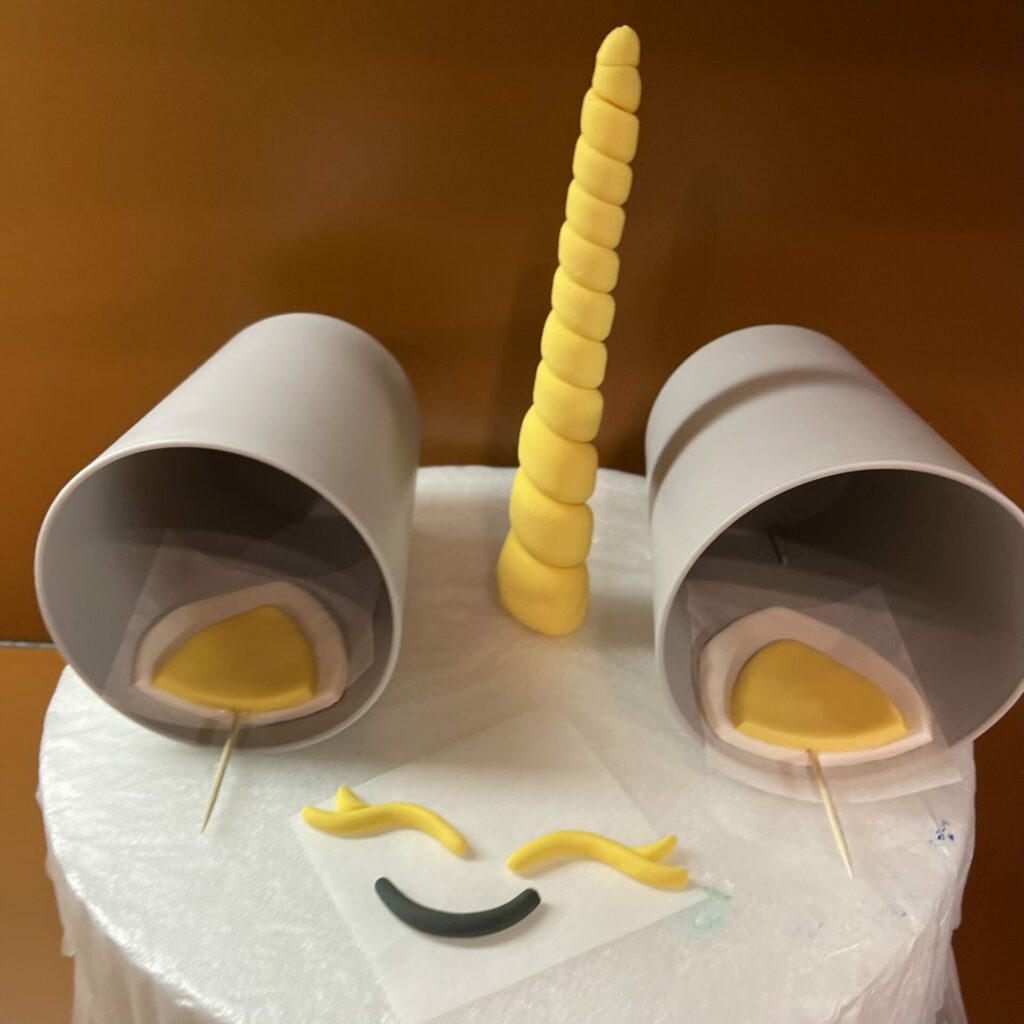 hazel was dead set on red and green ONLY for the unicorn mane colors. like. no matter how hard to tried to convince her that there were other more fun (and unicorn-like) color palettes for christmas, she insisted. i joke that she's a traditionalist. her favorite christmas record is the ray conniff singers, so what else could i have expected. i was pretty happy with the final product, but only snapped a few terrible light quality photos that night, before going to bed.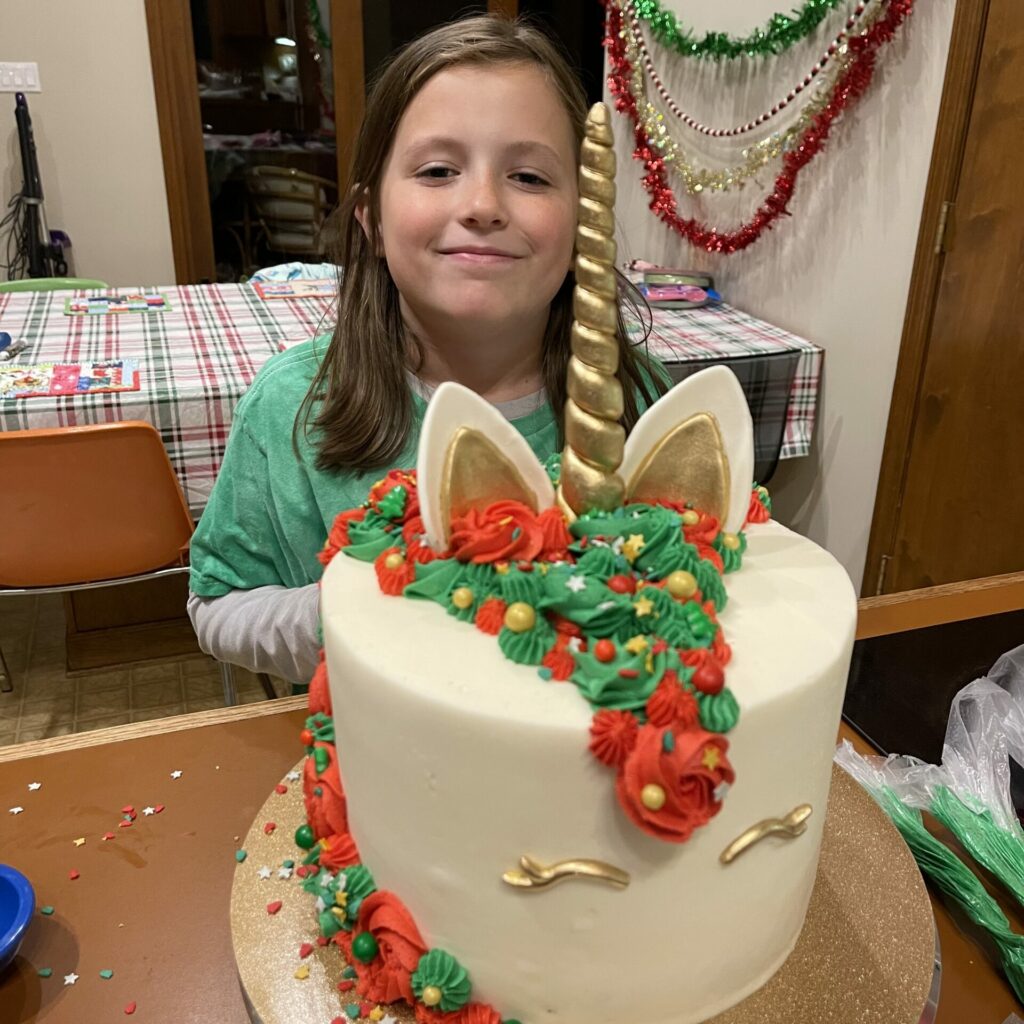 when i woke up the next morning, i was devastated (ok, that's dramatic, but definitely disheartened) to discover that the cake had settled a bit overnight. my critical mistake was stacking and icing the cake while the layers were still on the frozen side. as they thawed, things got a little wacky. i put it outside for the day, to keep it as chilled as i could without causing the gumpaste to sweat/melt. have i mentioned that cakes are stressful? it survived until party time. the girl was totally happy with it. and now that it has been eaten no one cares that it was lumpy, sagging, and weird.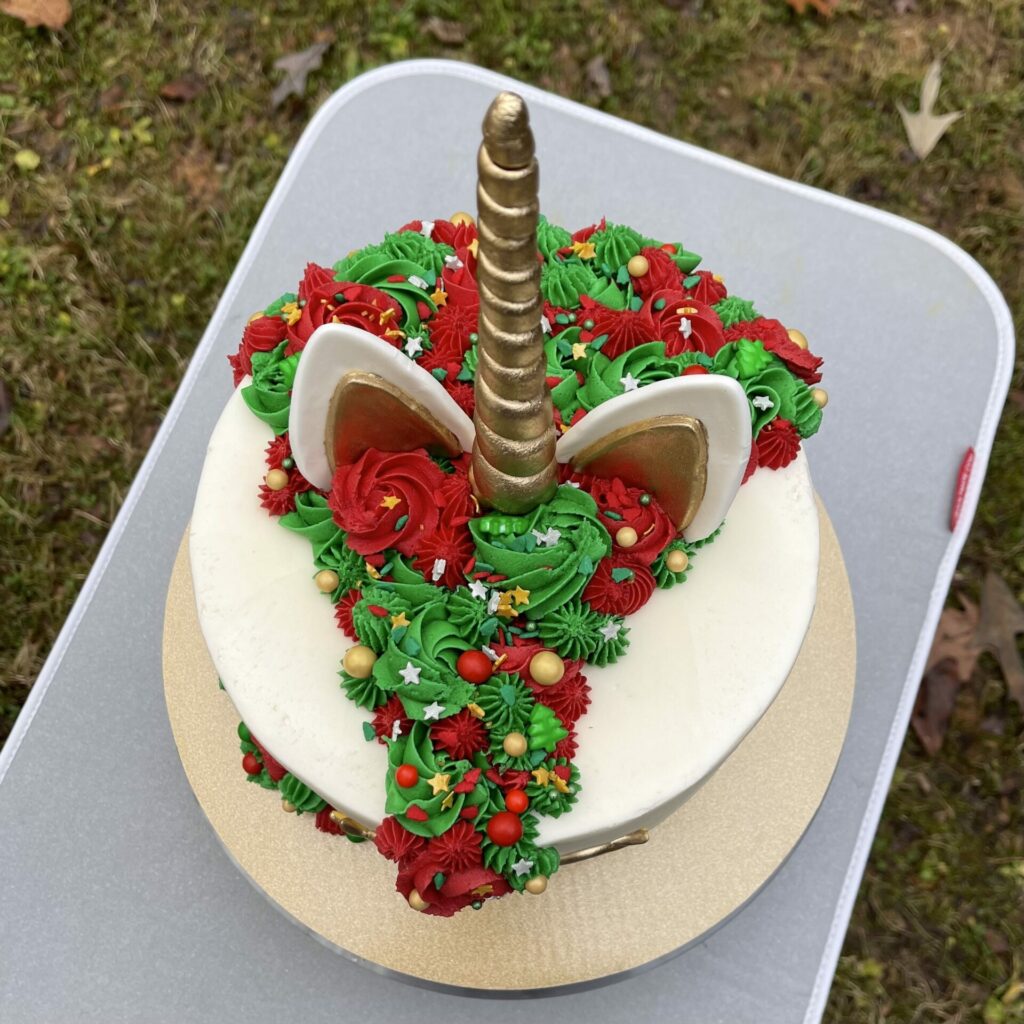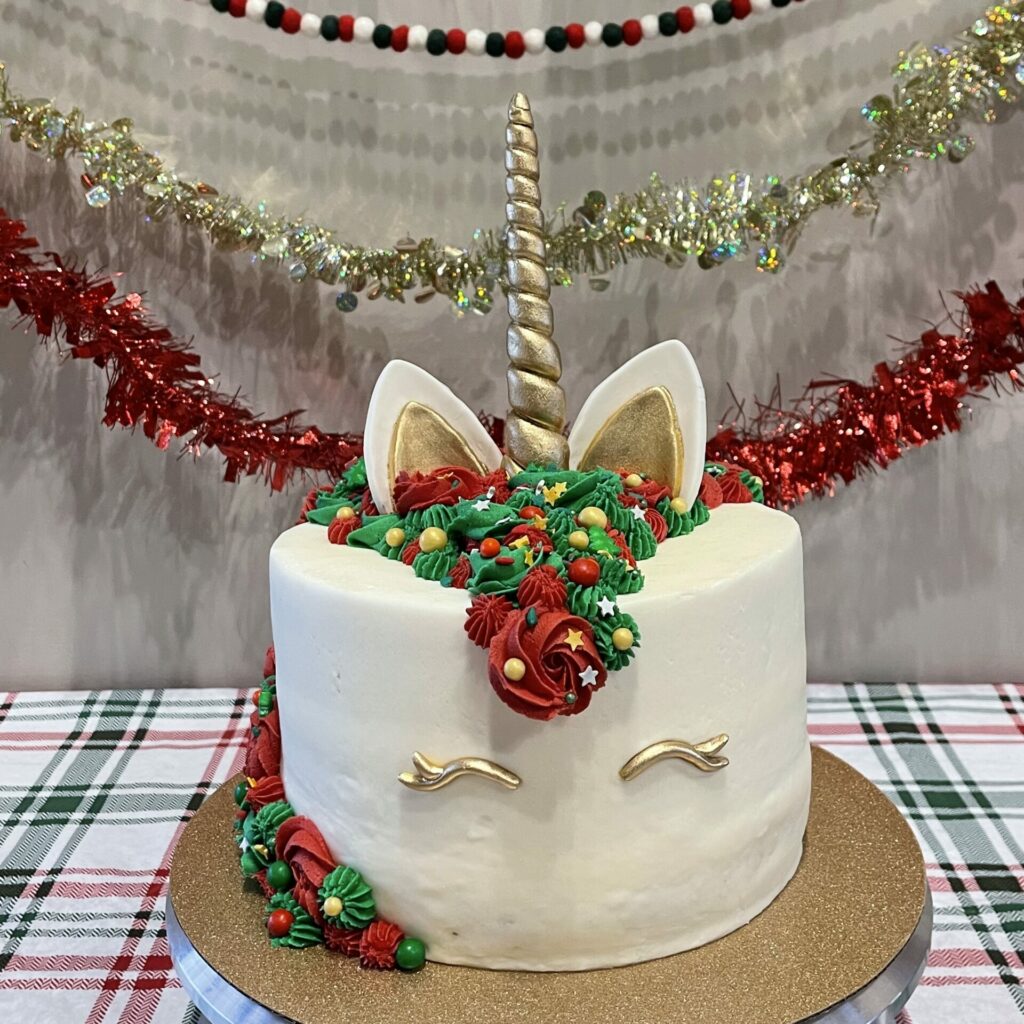 like every single cake i have made, i learned a new lesson the hard way. this time it was, let the layers come to room temp before stacking and frosting. someday, i'll get it all right.