with a pair of tickets to the bills game in hand (or saved to my phone using cyber space magic), i began preparing for my trek north for the big adventure. there was some debate about the entire family heading up for the weekend, but that would require missing school and a lot of logistical planning that we just didn't want to deal with. so, it was determined i would go it alone (and I can't say i had any complaints).
first things first. assembling my wardrobe for the game. layers upon layers of blue and red. in fairness, it's coincidental that i own red shoes, and blue and red coats. or is it?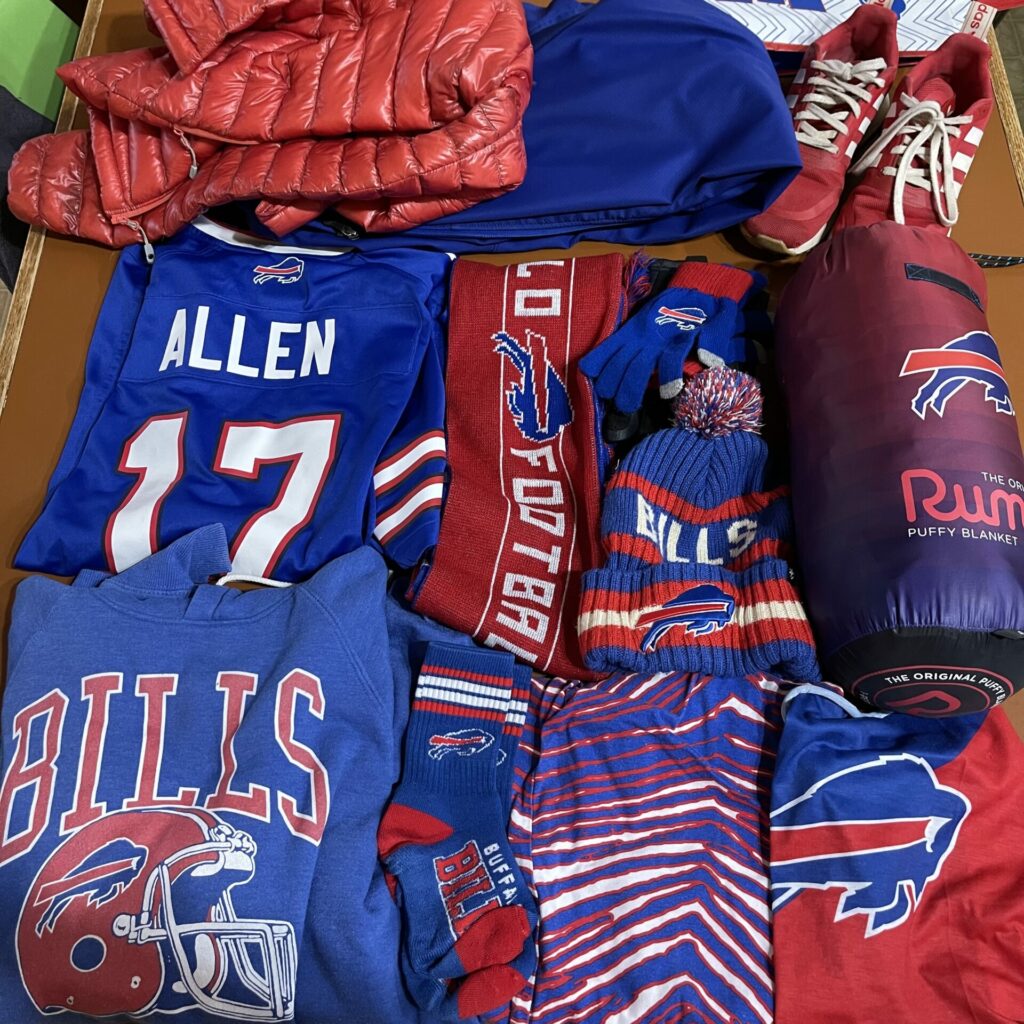 after the friday morning school drop offs, i began my journey. obviously, i dressed in all bills gear for the drive. the weather was super meh for most of the drive. rain. flurries. wintry mixes. but, without other family members, i was able to make it with just one stop for gas, food, and my first giant tim hortons coffee of the weekend.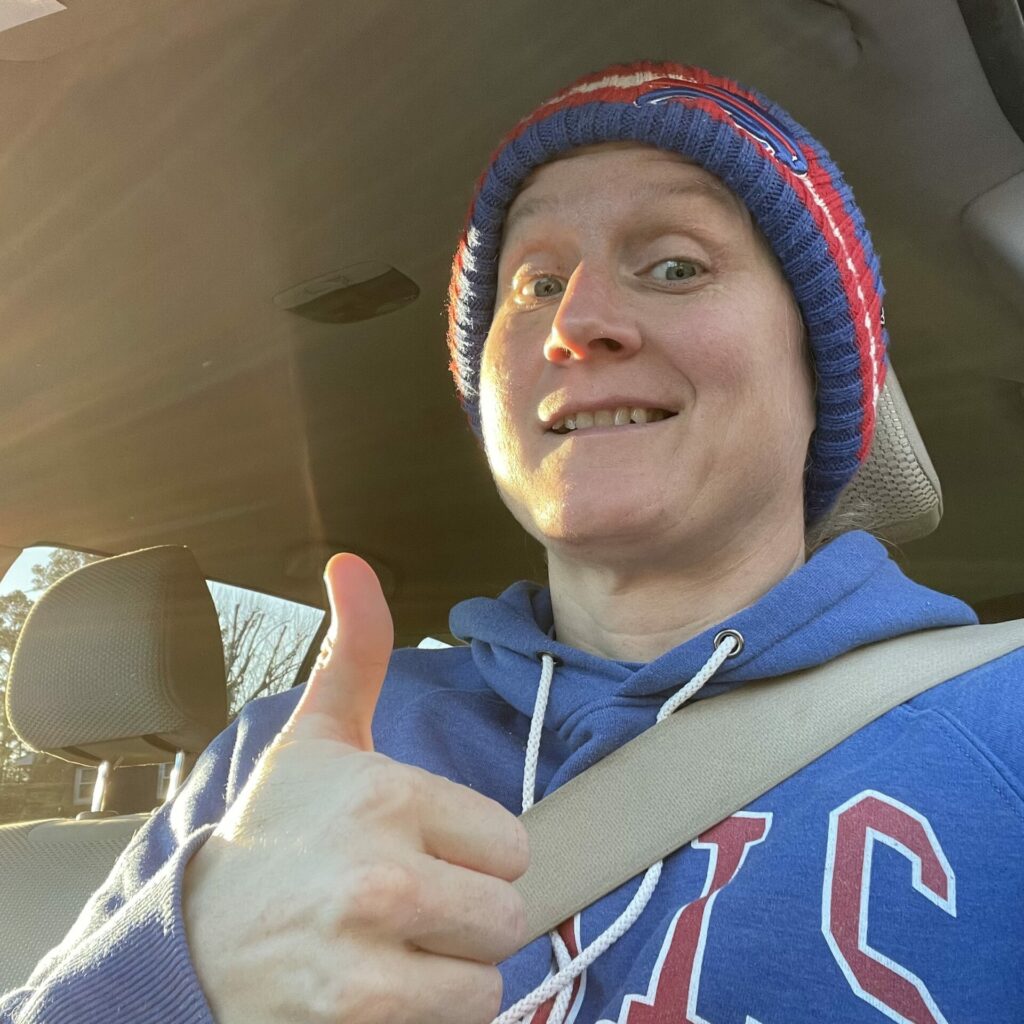 i arrived in buffalo around 6pm, where i was meeting my old college softball teammate and friend, leah. we had some local buffalo fare for dinner (more on that later) and chatted and chilled for the night. in the morning, she drove me over to fairy cakes buffalo, a bakery i have followed from afar via instagram. my motives were twofold. i picked up a half dozen bills themed cookies to bring home to my kiddos and we had a quick photoshoot with the josh allen mural on the wall of the building.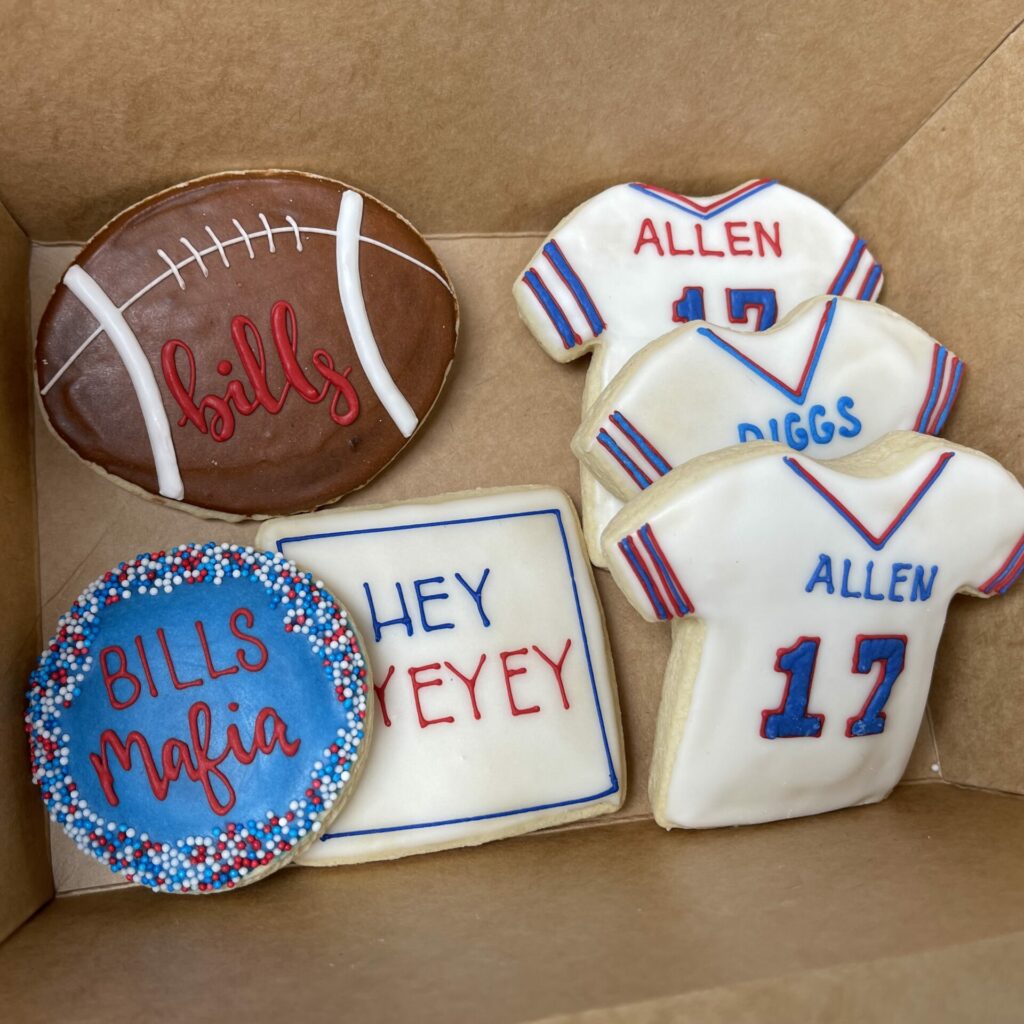 after this, leah insisted we drive to another giant josh allen mural in elmwood village. this one is on the side of a college bar and there was no public access to it whatsoever (we walked the entire block and chatted with a friendly family who tried to help us get a better look at it from their driveway). so, i took matters into my own hands and squeeeeezed through the fence to the patio of the bar and snapped a few quick photos and squeezed back out. renegade.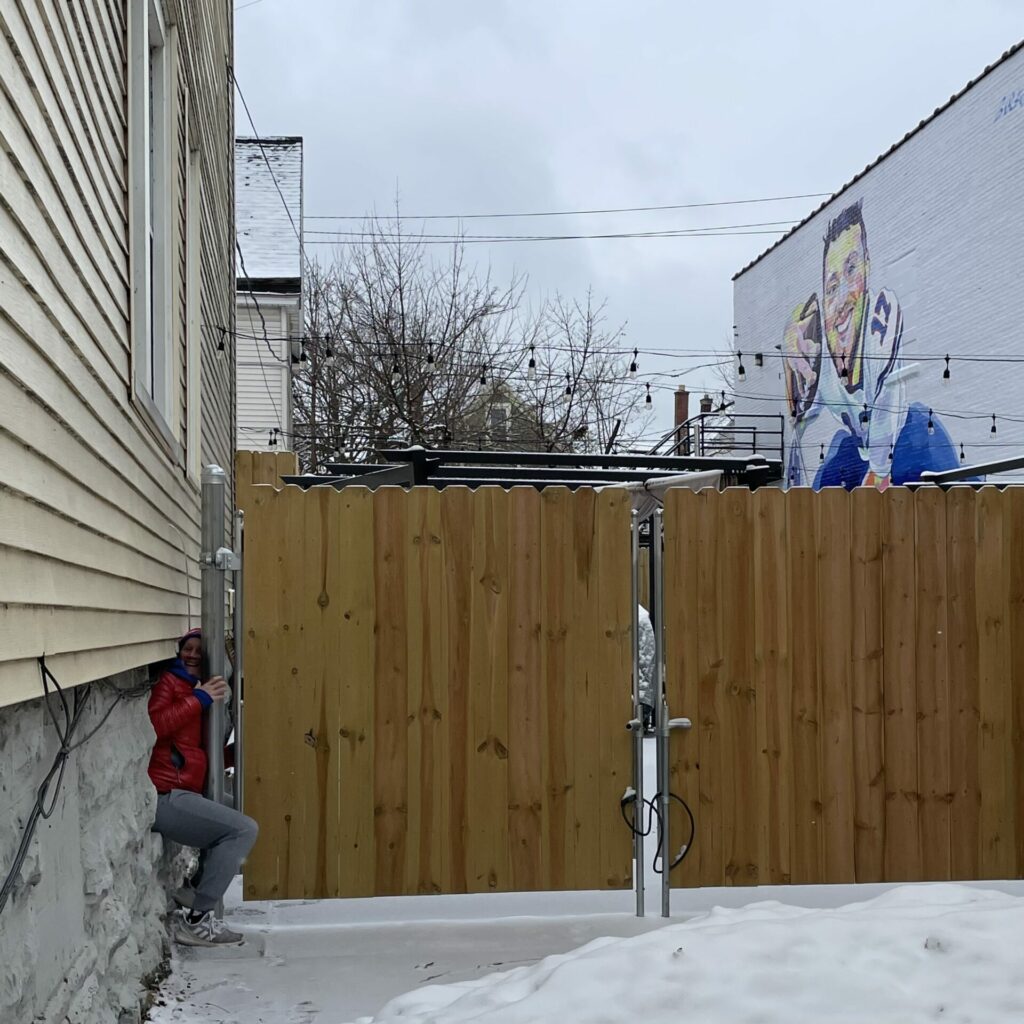 for our last stop of the morning, leah took me to store 716, so i could do some souvenir purchasing for my lovely children (and myself, obviously). then we said our goodbyes and i headed off to batavia, where i met my mom for lunch at tf brown's (more on that later) and then awaited the arrival of my bro's family to watch the saturday playoff games.
obviously, as soon as holden arrived, i busted out the fairy cakes cookies (for a proper photo shoot) and gave him a josh allen cookie, in a continuing effort to win his love. i think it's working. then he passed out.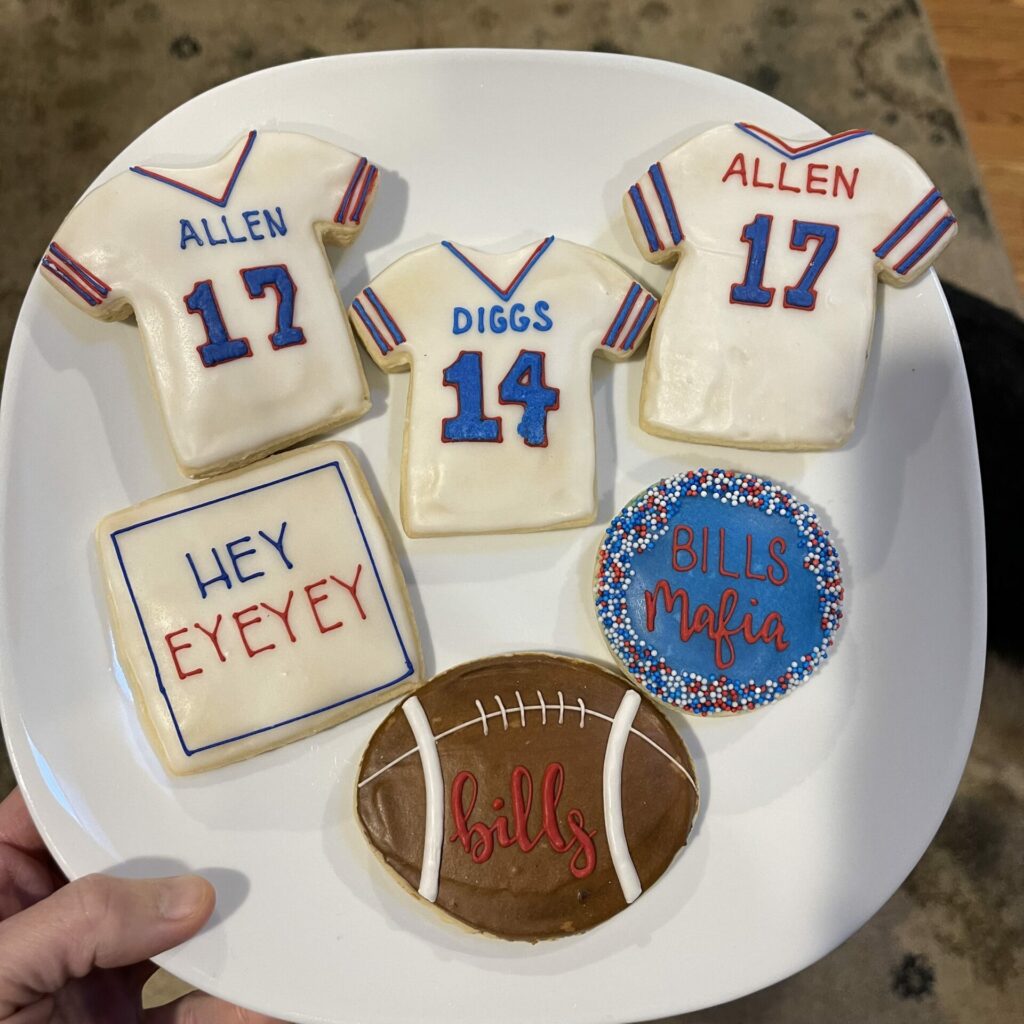 ok. so now's the part where i catch you up on all the western new york themed eating that took place on my trip. i had a tasty beef on weck at tf browns with my mom. and then later that day ate my weight in pizza and wings while we watched football. and let's not forget about the chicken finger sub i had the night before while visiting leah. i have no regrets.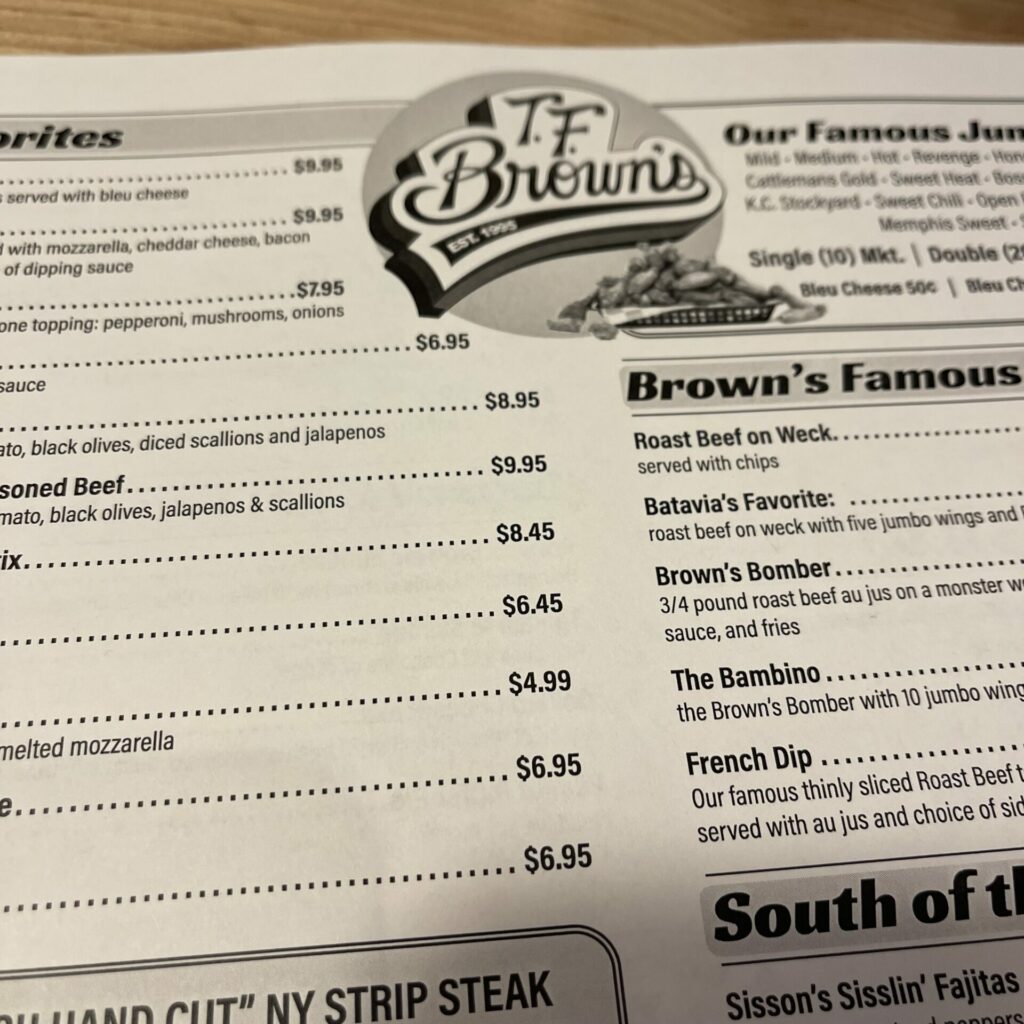 on sunday morning, i woke up bright and early, bundled up in layers upon layers of clothes and met frankie at his house for the game. we had the best time, but if you didn't see that post, here's a snapshot of our joyous day.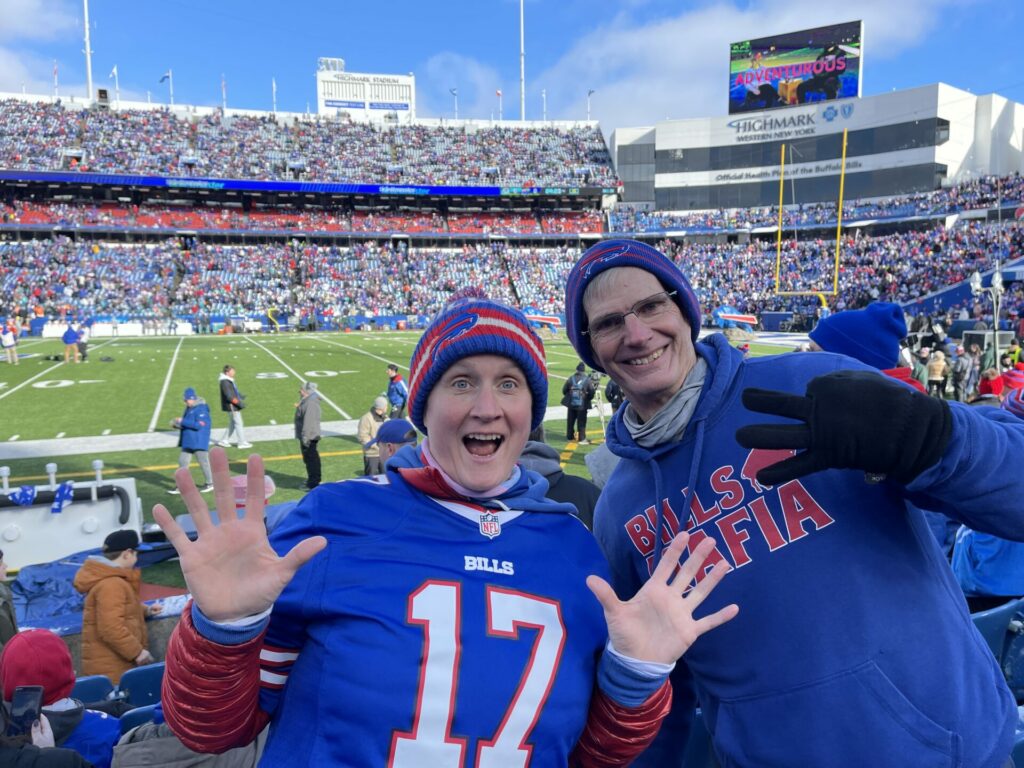 we got home pretty late and we were totally exhausted, so i crashed at his house for the night. but alas, he had to work at like 7am, so he kicked me out very early, and my only course of action was to hit up a nearby tim horton's for a ginormous coffee. then, it was back to my mom's for the day, where her dumb cat is obsessed with me and followed me around, lying on me every chance she got. i'm not a cat person and i'm allergic.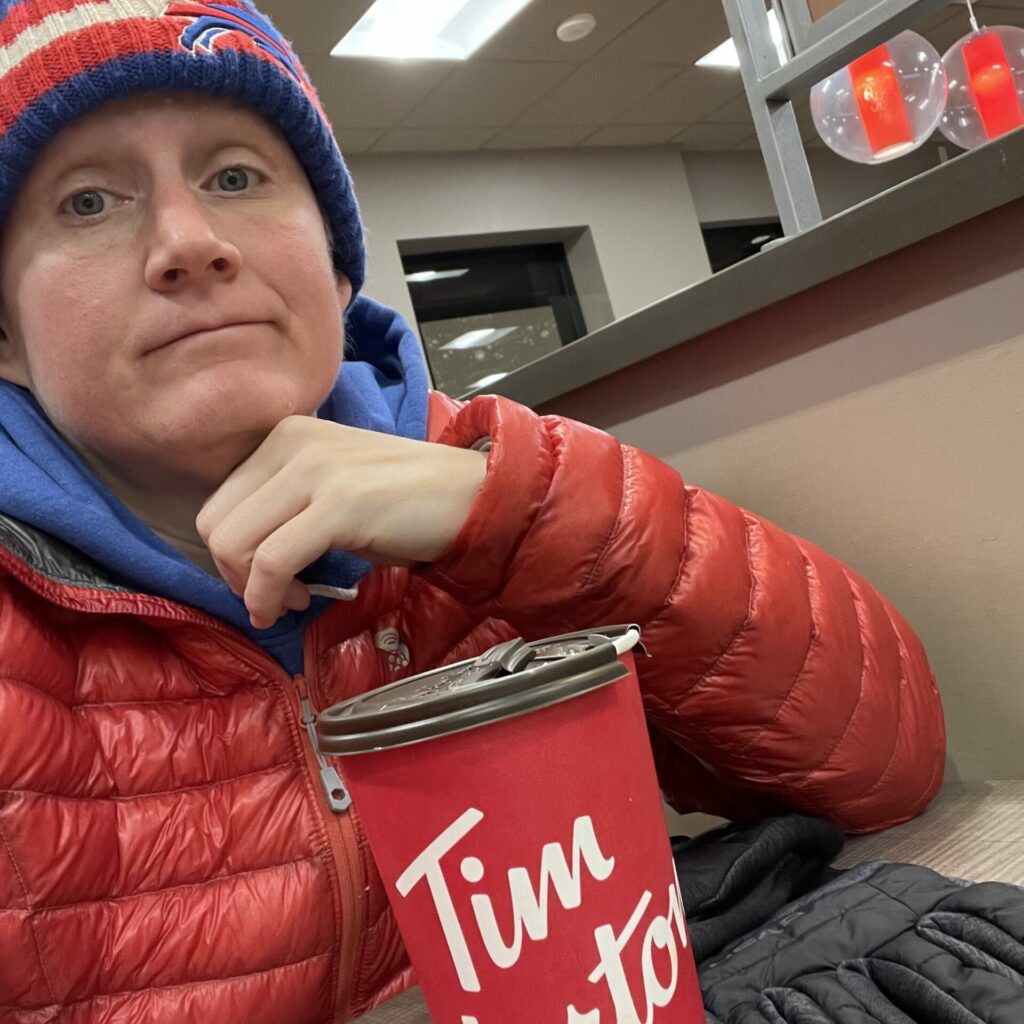 my mom babysits holden on mondays, and he loves to go to my aunt eleanor's house (she has the best toys), so we dropped in for a visit with her. and had a cute toddler photo session. she has an angel prism thing in her window, so holden and i had a lot of fun getting the rainbow to land on different parts of his body. we stopped when he suggested his butt crack.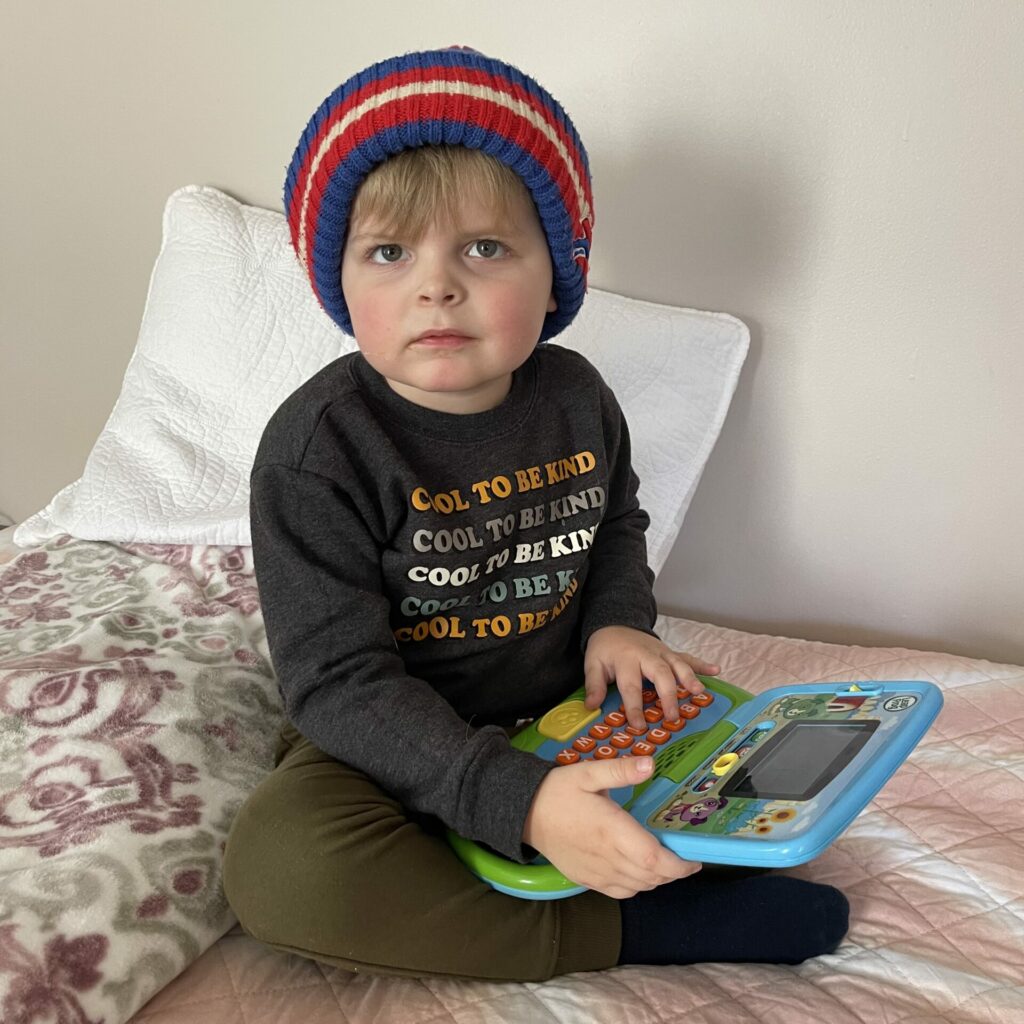 and. well. that's about it. i left super early the next morning, hoping to beat the morning rush hour in buffalo, and 10 hours later, i was home sweet (stupid) home. but first, one last t-ho's. 🙂