so. i am a big fan of vance joy, a singer-songwriter from australia, whose music our family fell in love with while were on the road. i sort of never thought i would have the opportunity to see him live. i mean. he was mostly in australia, not SUPER famous, and when we were on the road, it would be nearly impossible to line up our travels and make anything happen should he have an american tour. and then, well, there was covid.
fast forward to last summer. i was scrolling instagram. as one does. when i saw a post announcing a north american tour. on the morning tickets went on sale, i hopped online and snagged two tickets to a show at the fillmore (small venue) in charlotte for $40 each.
finally, after months of waiting, it was time. derek and i dropped the kiddos off with derek's parents and headed off to charlotte. we stopped for dinner at a DELICIOUS greek restaurant and then made our way towards the fillmore the event was general admission and standing room only. i was so super stressed about when to get there. when to line up. how to ensure that we had a decent viewing spot. but then, a lady strolled through the line, offering tickets to "crash the barricade" which would mean we could chill in a courtyard before the show, and then head in 15 minutes before the masses. it was an additional $40 and i was happy to pay it.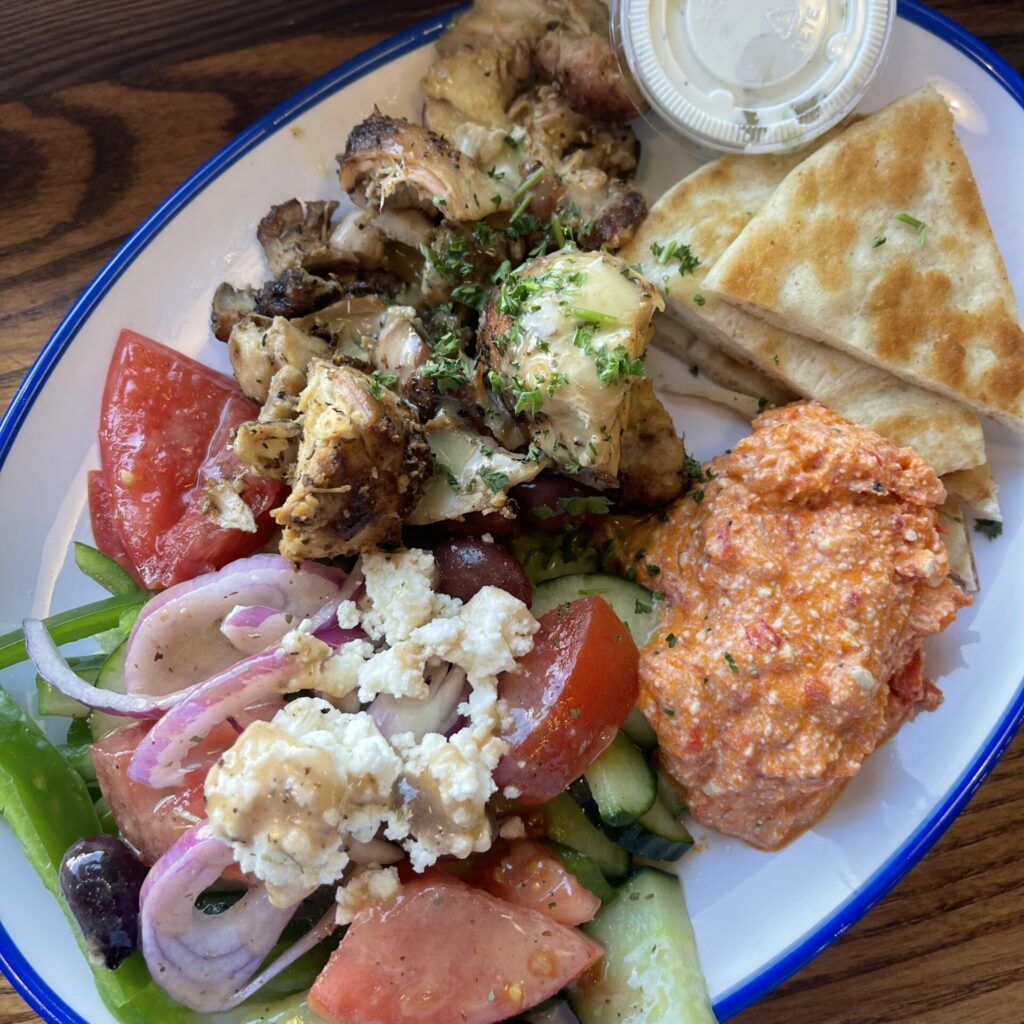 even though we had this advanced seating, i was still plotting the best strategy to ensure a good viewing location. as we strolled (racewalked) in with the rest of our upgraded counterparts, all of my fears were assuaged, as we filed right into a front row spot, made friends with our new neighbors, and settled in for the next 4.5 hours.
the advanced seating also gave me a chance to hit the merch booth before the show and before the masses, where i scored a concert tee and took this first photo from the back of the room. the fillmore is so small, so there's really no bad locations. the opener was jack botts, who i listened to a bit the previous week, and i really liked him. but, then. it was time for the main event.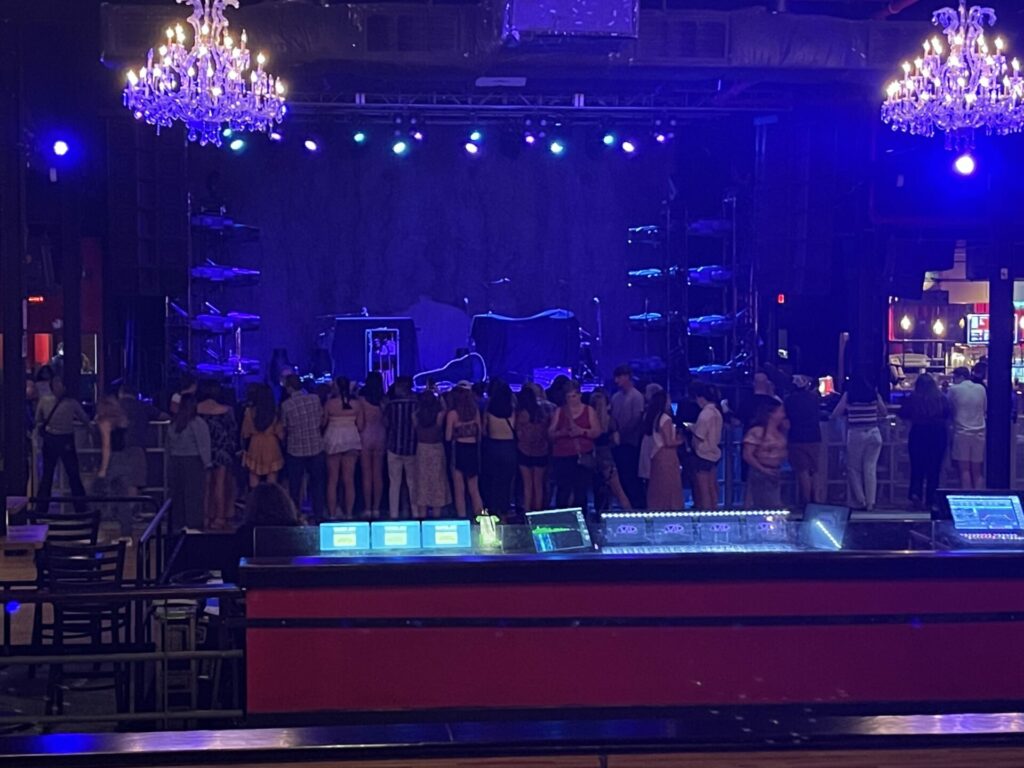 mr. vance joy.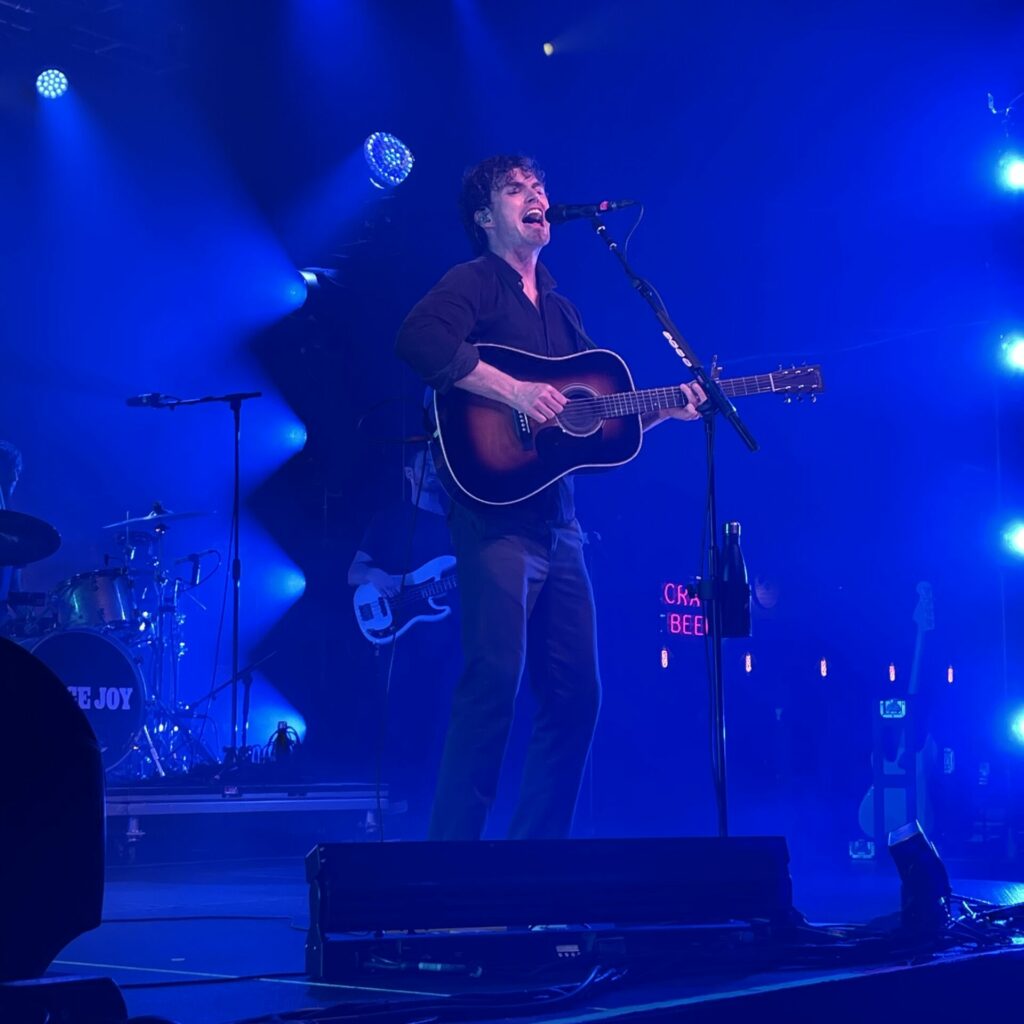 we were so close. and it was so loud. thankfully, some security folks we had been chatting with offered me some earplugs or i might have suffered permanent hearing loss. derek snapped a few photos of the crowd behind us. and of me. enjoying every single second of it all.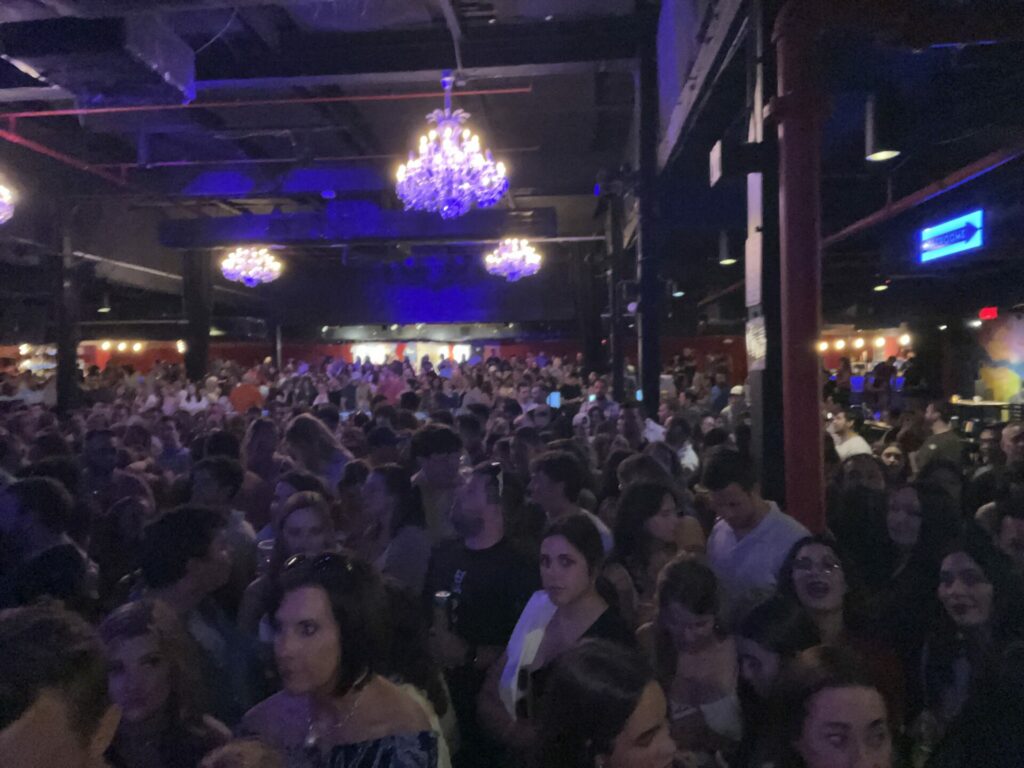 i was determined to live in the moment and not try to get one million amazing pictures and videos. and i mostly accomplished this task. but i still captured some. and i wanted to share some video snippets with the kids, who are also fans.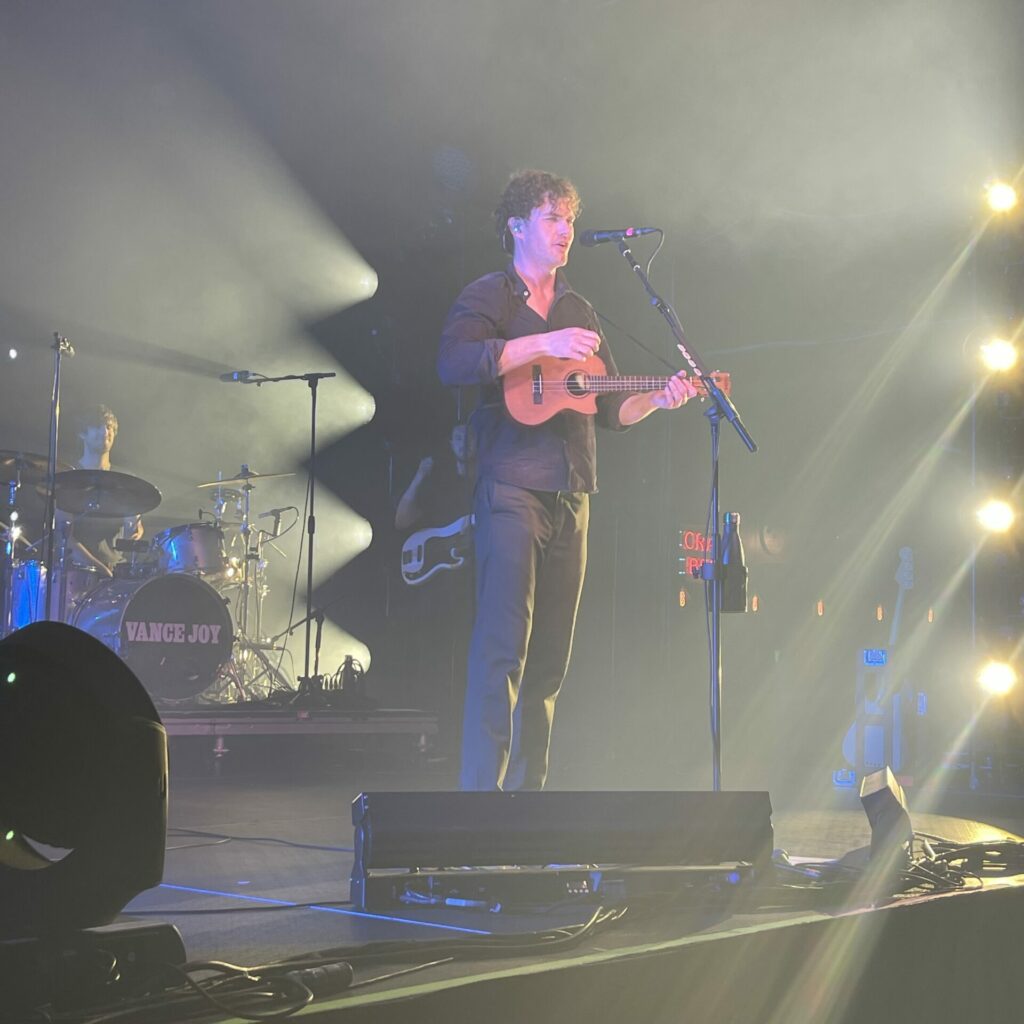 he played so many of my favorite songs from the past, plus a good mix of songs from the latest album. it was everything i had ever hoped.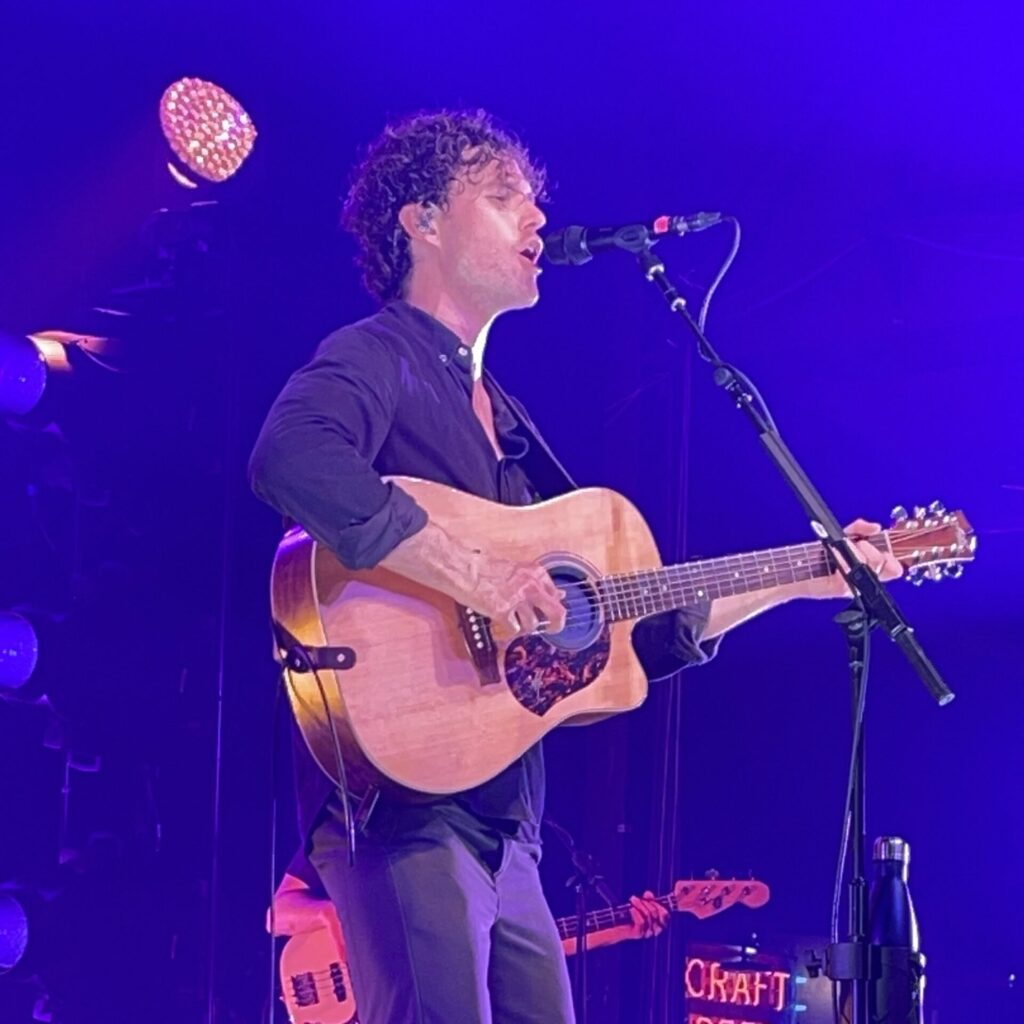 after the show, he came down to the front row and greeted some folks, but stopped a few people short of us. oh well. still awesome.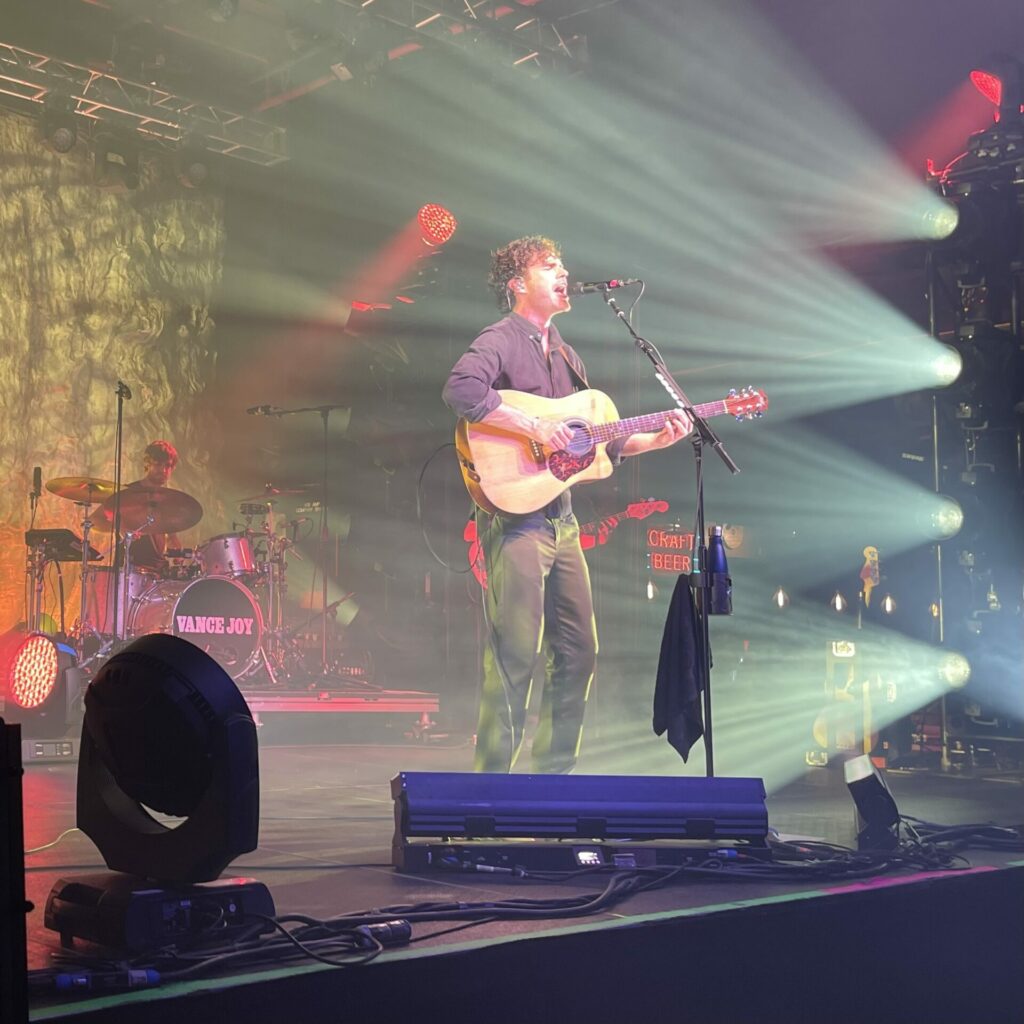 after standing for a million hours, we were pretty happy to crash into our bed at a charlotte hotel for the night. in the morning, we made a (mostly failed) ikea run and stopped at a fabric shop, before making our way back to winston.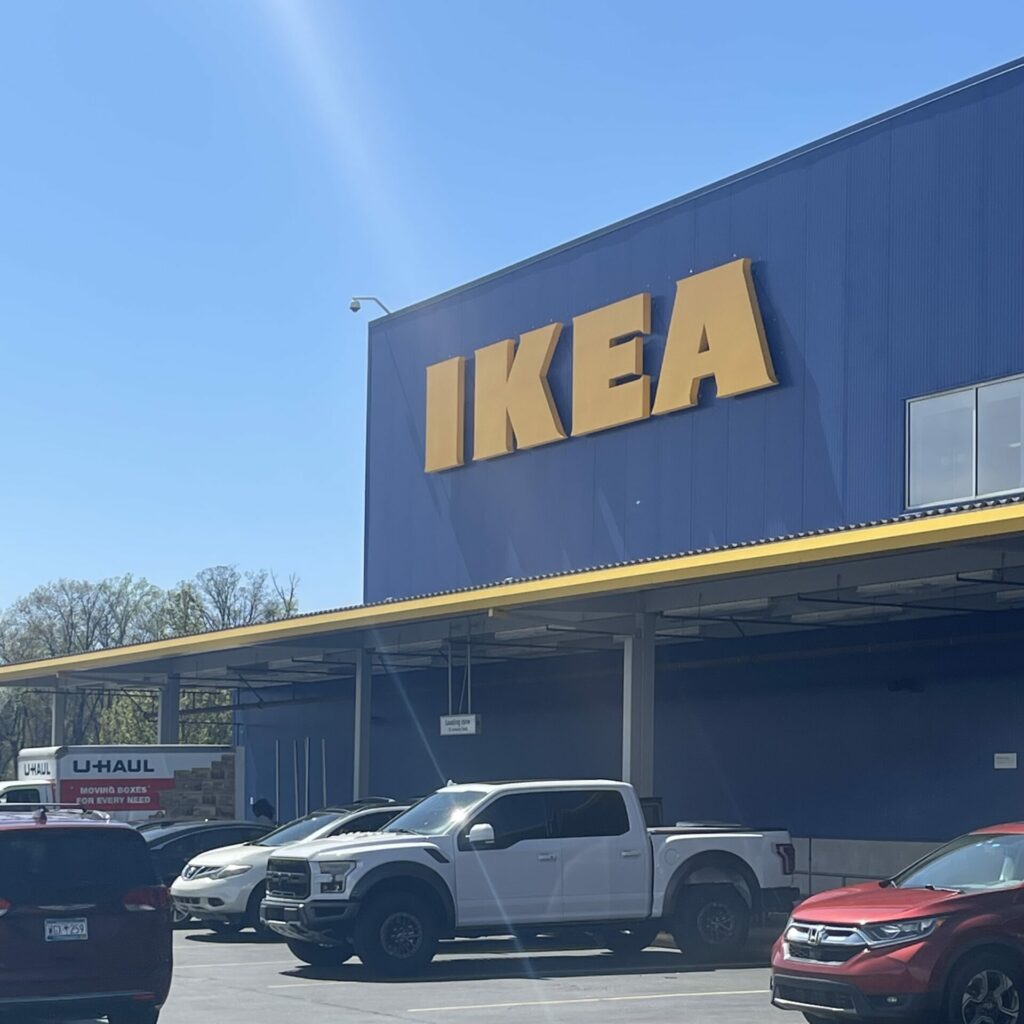 while we were shopping in charlotte, the lidkids and ruby were having a full blown tea party at the grandlidboms. ruby does not know that she is a dog.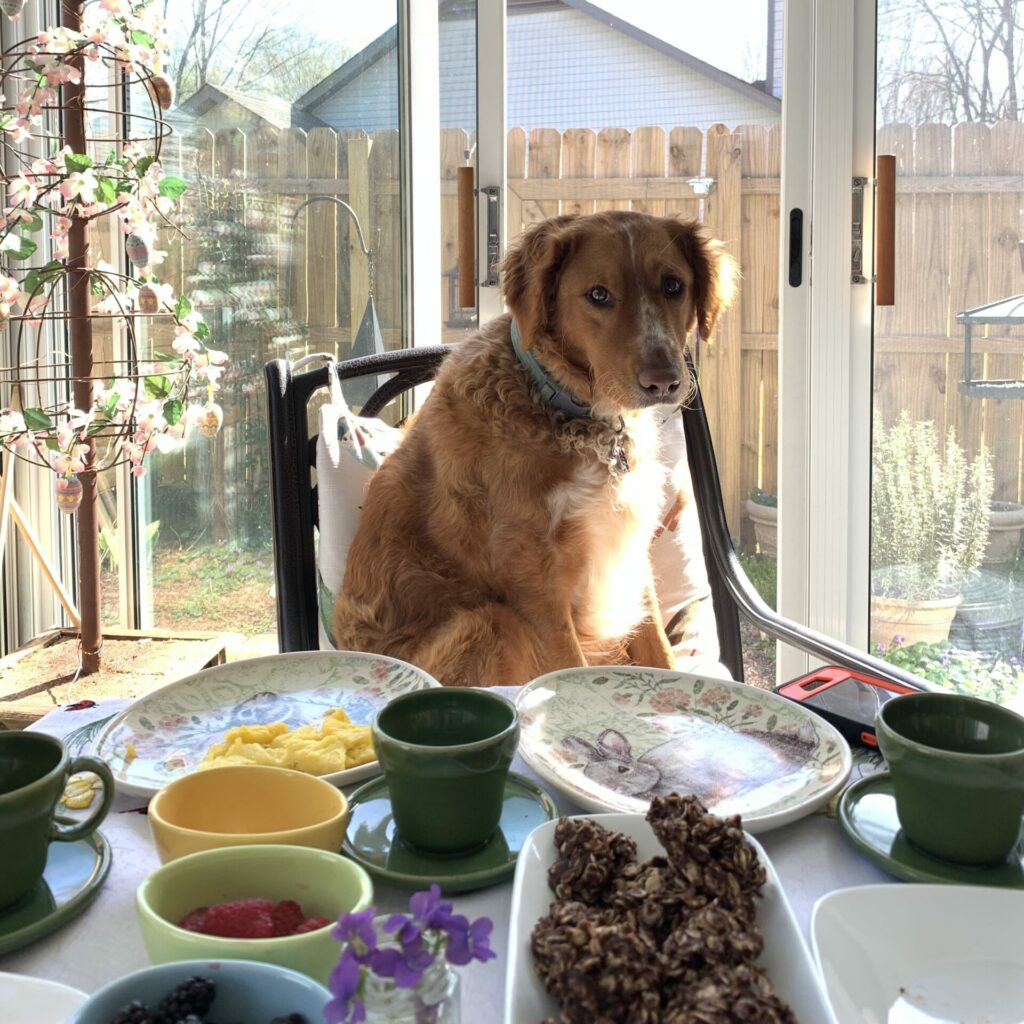 we arrived home. the lidkids were delivered. and the bucket list concert that i never imagined could happen or be as amazing as it was would be just a (fond) memory.
lastly. here's a video of hazel in 2017, singing Fire and the Flood, the first song we ever loved. and then below, a clip of vance joy singing it at the fillmore. (i could watch this clip of hazel all day).