my friend victoria has handed over birthday cake duties for all of her many (four) children to me. recently, i created a honey themed cake for her youngest's first birthday. and now it is time for a cake for her oldest, who is turning five.
a unicorn/fairy themed cake has been requested. victoria purchased some topper and a candle and sent me some inspiration. then it was go time.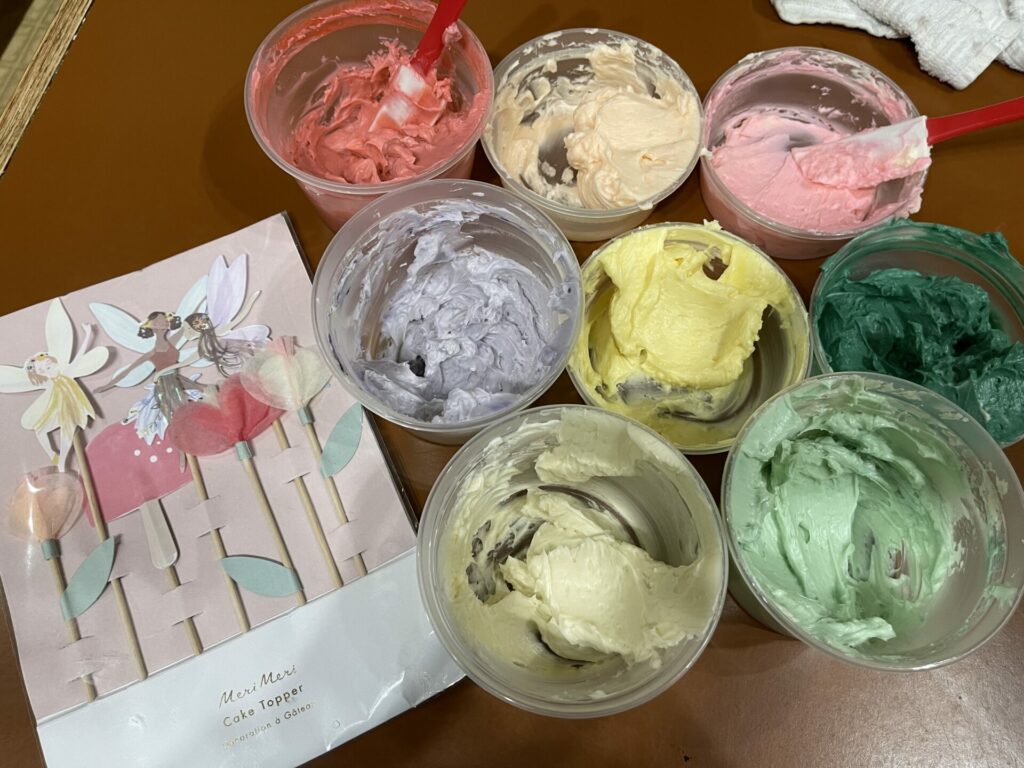 for this cake, i had to try my hand at a semi new skill. the inspiration cake had flowers and leaves "painted" on with buttercream, using spatulas and probably artist pallet knives. it felt sort of rustic, and reminded me of my waywayway early days of decorating, but the overall final look was so cute.
of course i didn't take any photos of the process. at all. so. here's the finished cake.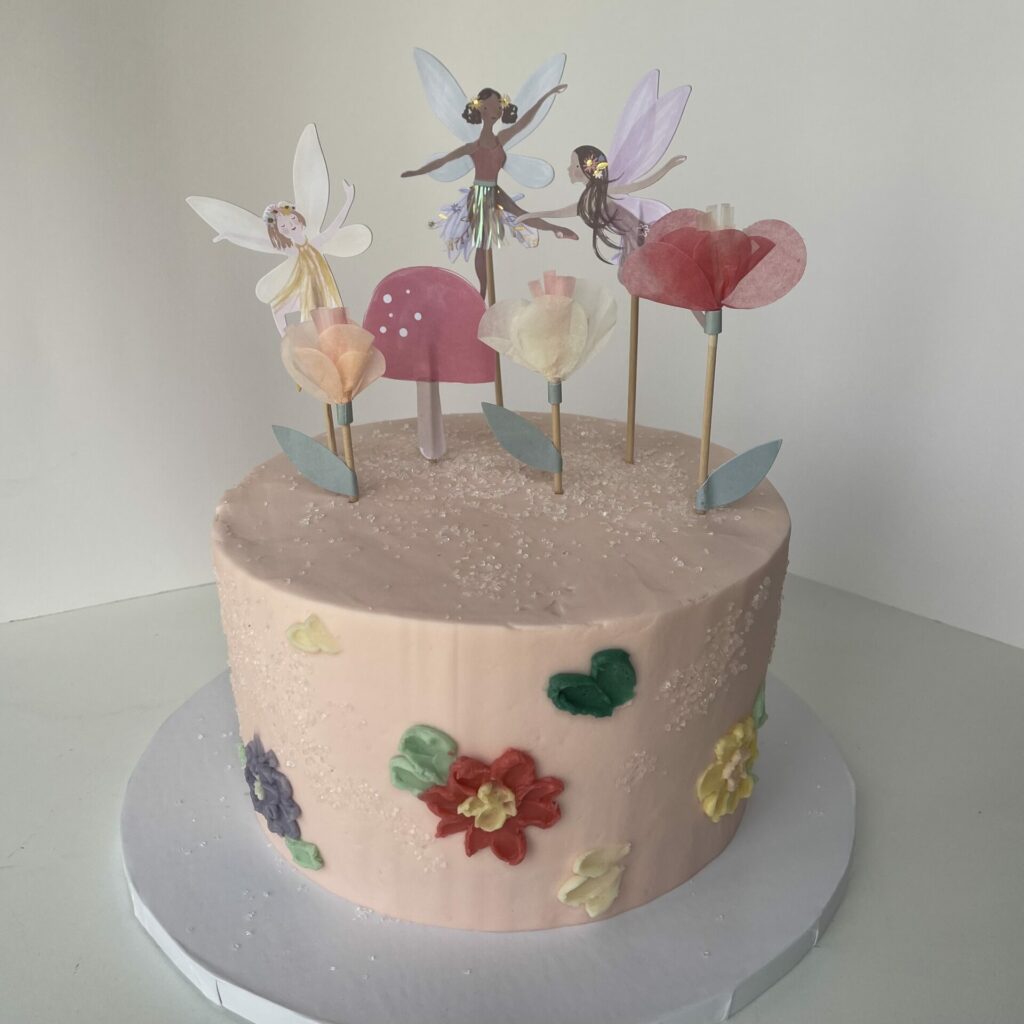 there was some uncertainty as to whether or not this would be enough to feed the entire birthday gathering, so i made some matching cupcakes to accompany the big cake.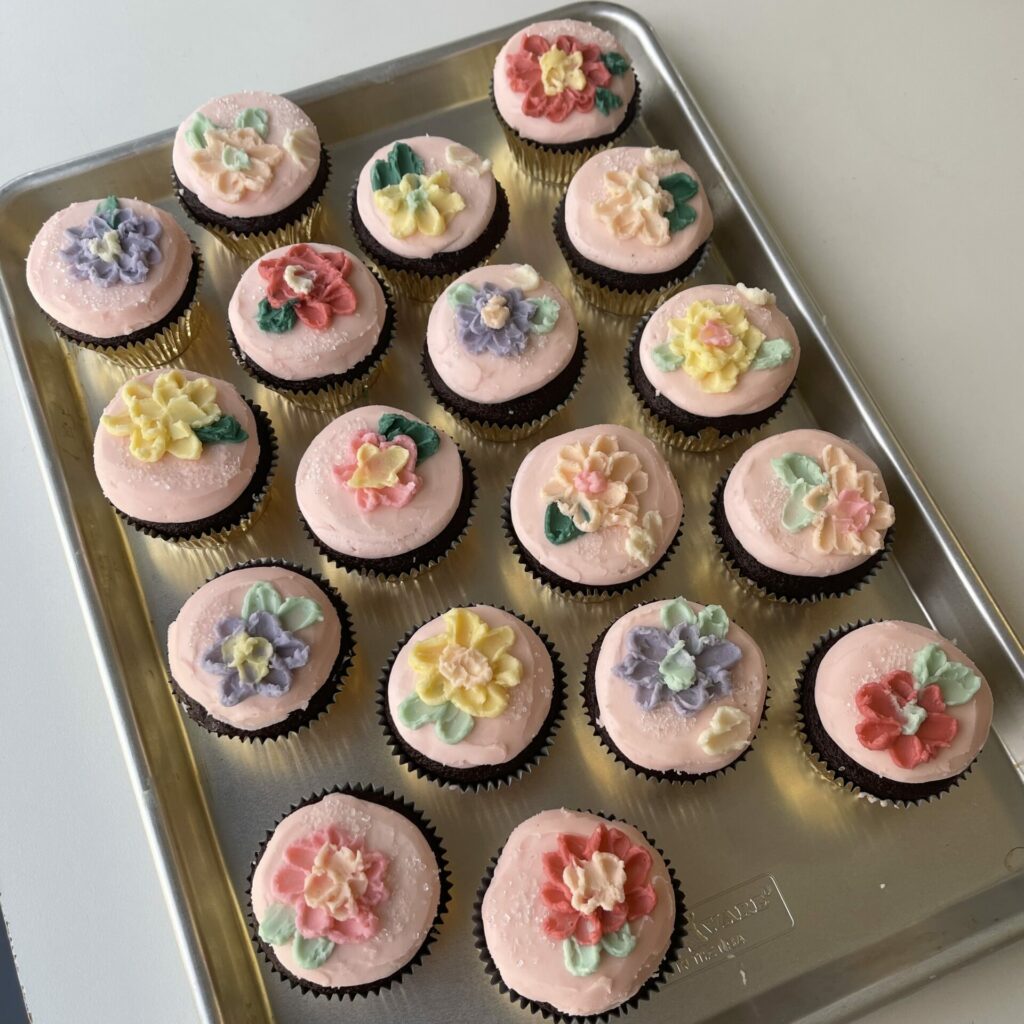 as always, in my house, it's hard to get good lighting, except for one little spot in my sewing room, but it requires i move things and set up a backdrop, which i did for the above photos. but really. the best lighting is outside. so, of course i dragged the cake out for a pic out there. with the brown winter forest background.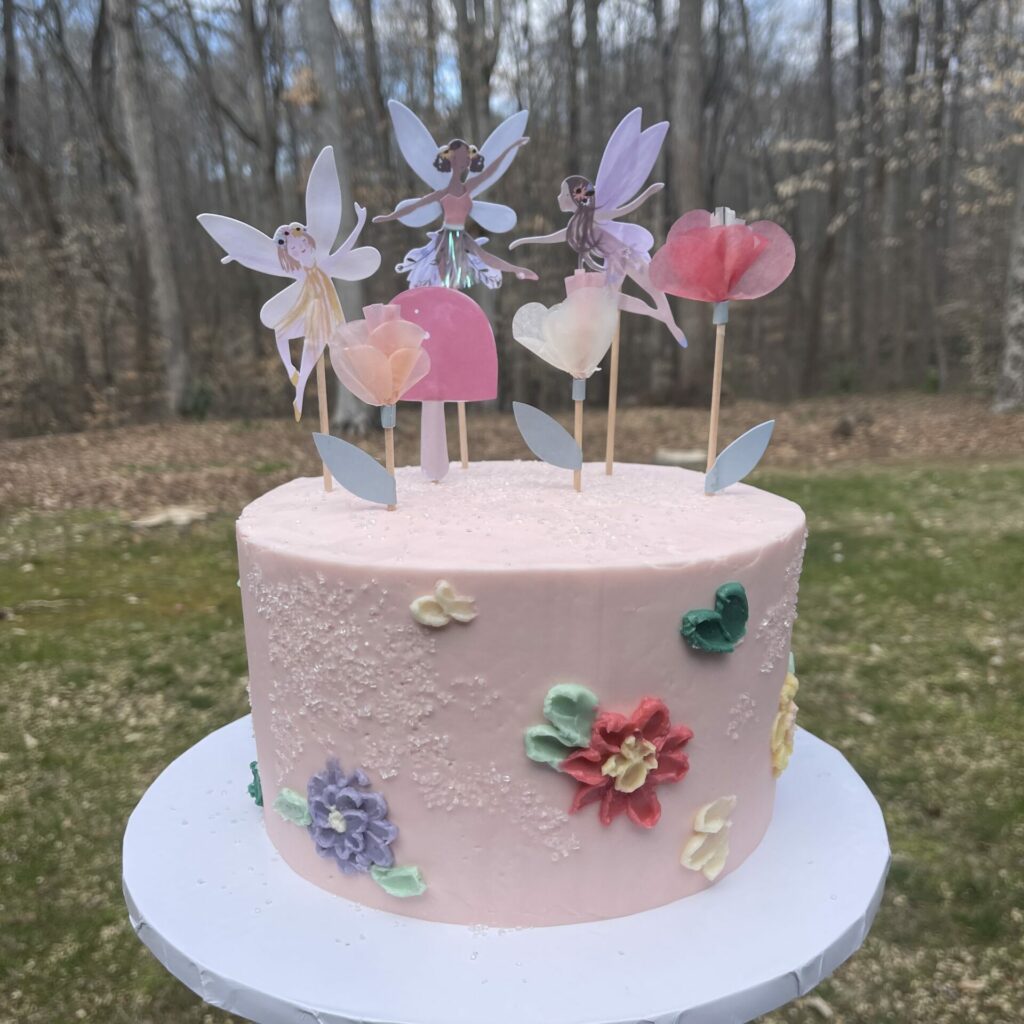 i dropped off the cake, but wasn't feeling great, so i didn't stay for the party. which ended up being a good thing, because a few days later, what i thought was allergies turned out to be covid. oops. anyways. thankfully, victoria took some photos of the cake and cupcakes on display.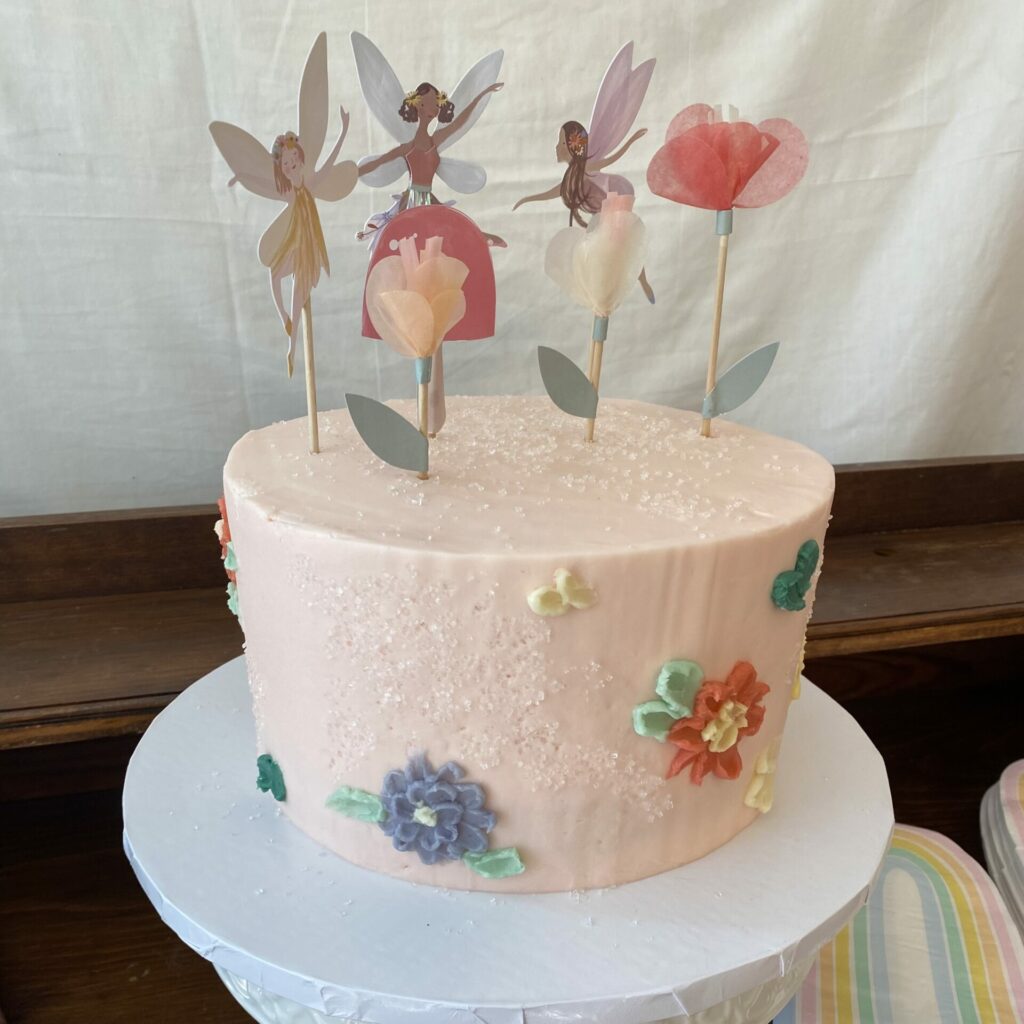 anyways. happy birthday to e. and if you're wondering about the unicorn element, it was a matching candle that i do not have any photo documentation of. 🙂