our second day of spring break was a little drizzly and overcast, so we figured it was a good day to do some shopping and exploring in bryson city. you know, making sure we were close to shelter.
but before we hit the city, we drove up "the road to nowhere" to walk through the tunnel at the end of the road that just doesn't continue. it's a sort of a complex story, which you can read about here, but essentially, a road was started, issues arose, and it was never finished. we parked. walked a few hundred feet to the tunnel. and began our dark adventure.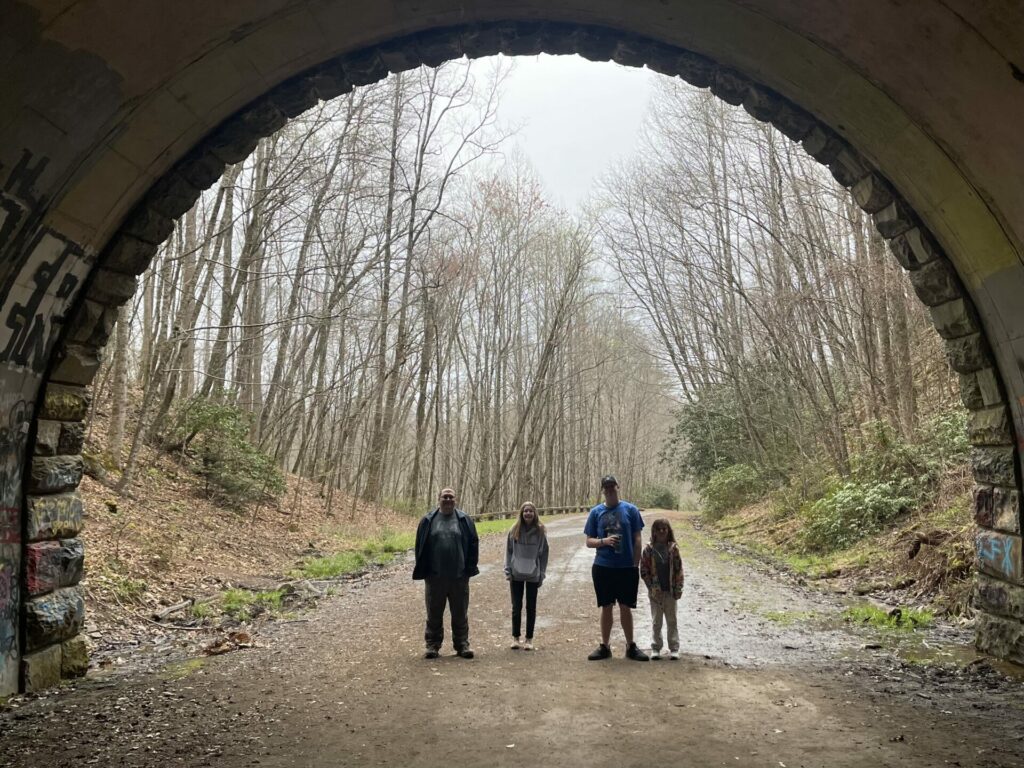 lots of interesting artwork adorns the walls of the tunnel. lots of opportunities for discussions. and giggles.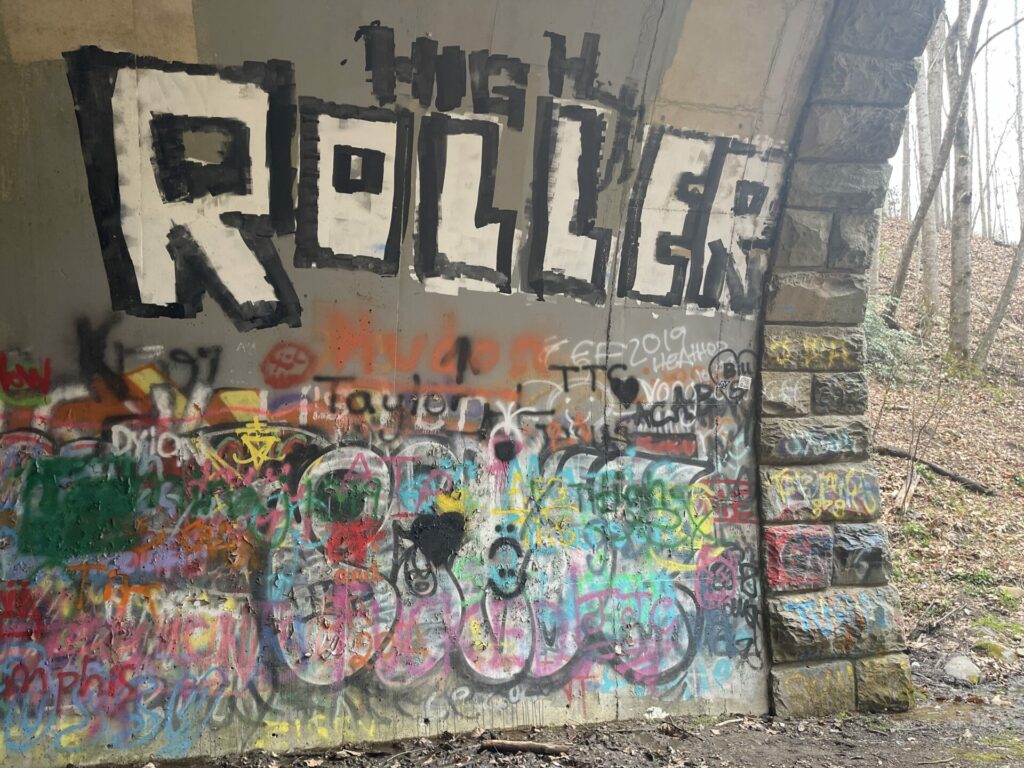 on the other end, we explored around, and climbed up to the top of the tunnel, but i apparently have no photos of that.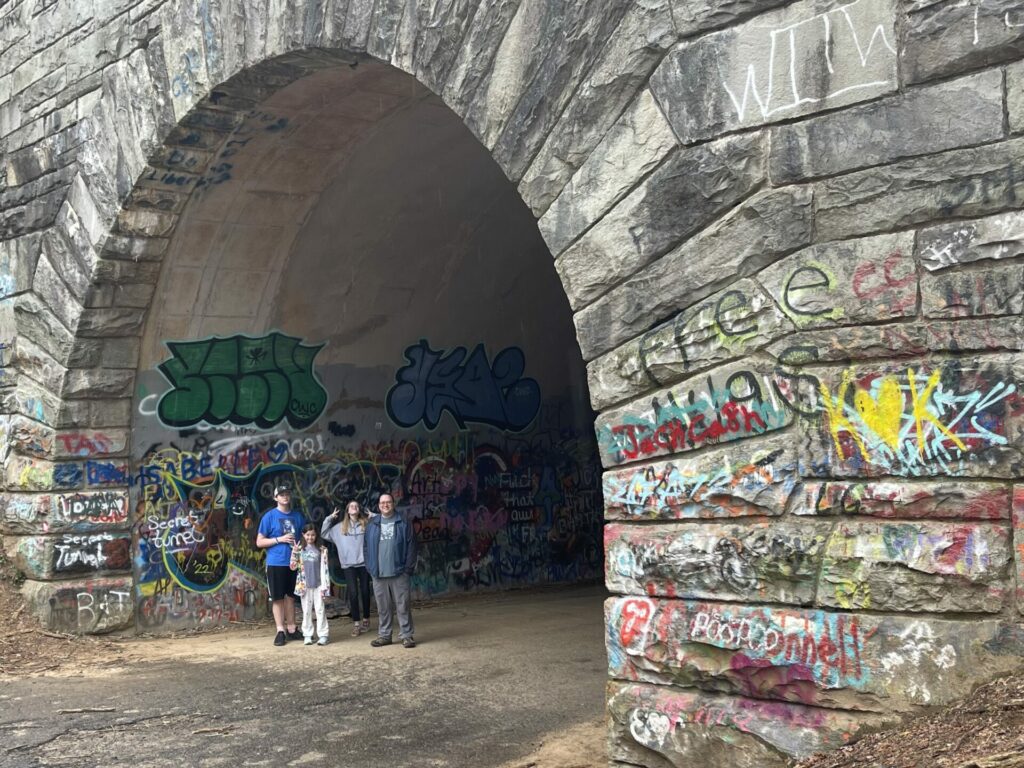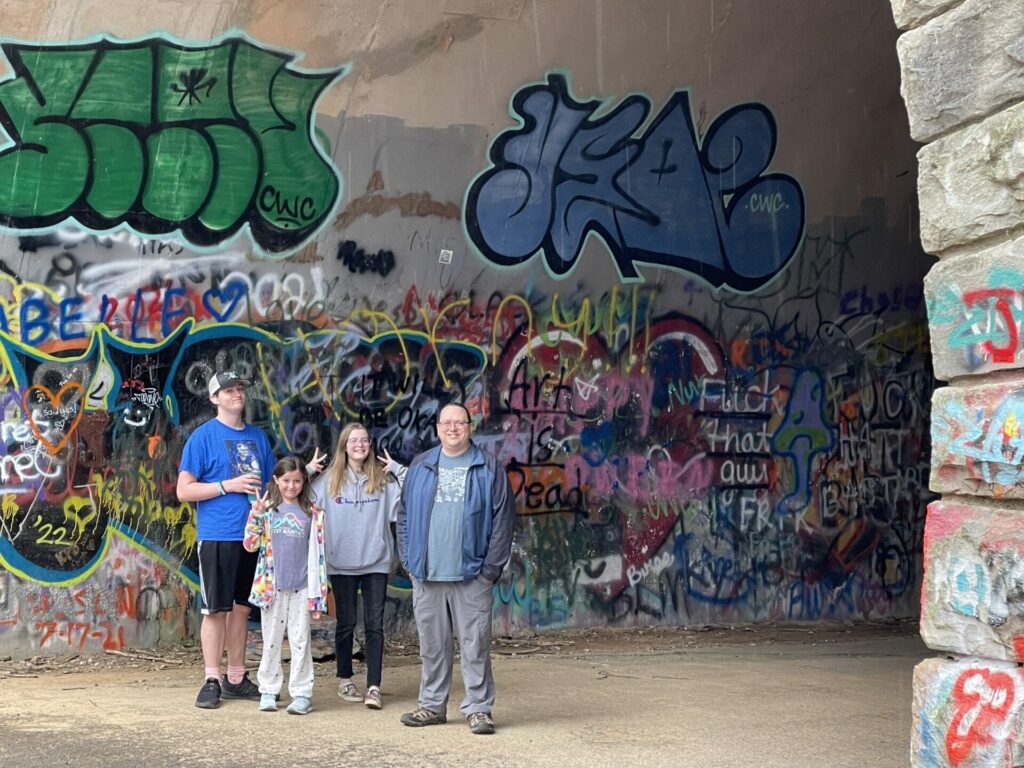 once we had our fill, we strolled on back to the car to get on with the rest of our drizzly day.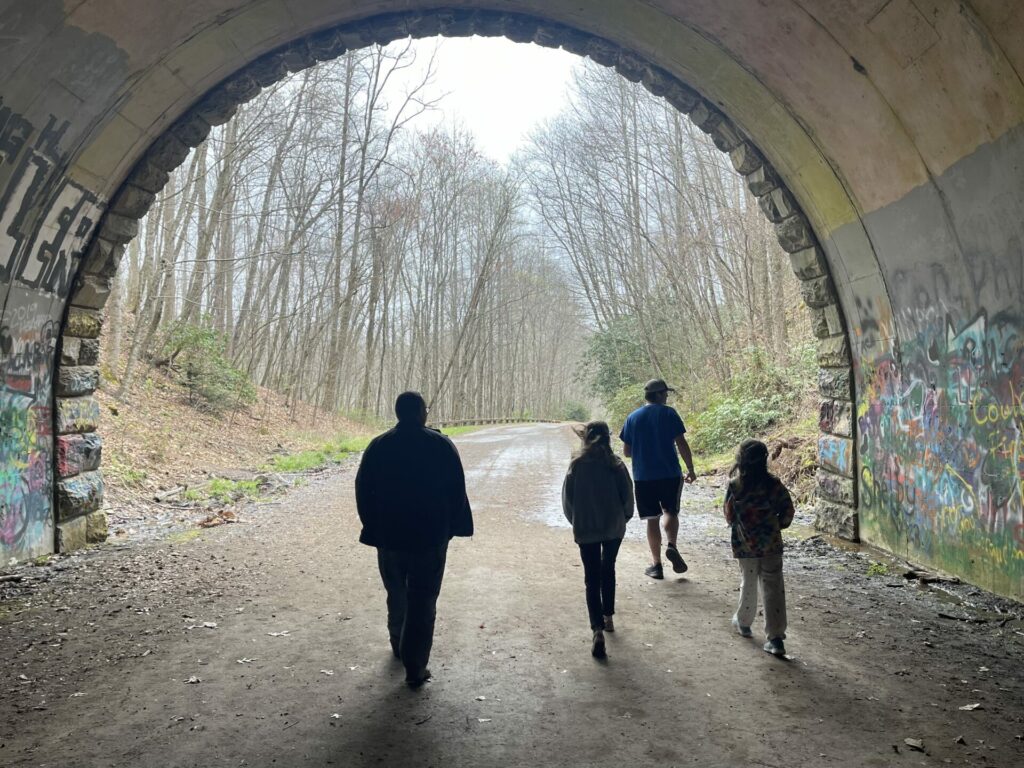 back in bryson city, we quickly realized that the tourism industry really doesn't have much to offer on mondays and tuesdays. we found a few shops that were open, and thankfully, a candy shop that served ice cream. very expensive ice cream. the perfect thing for a cold rainy day.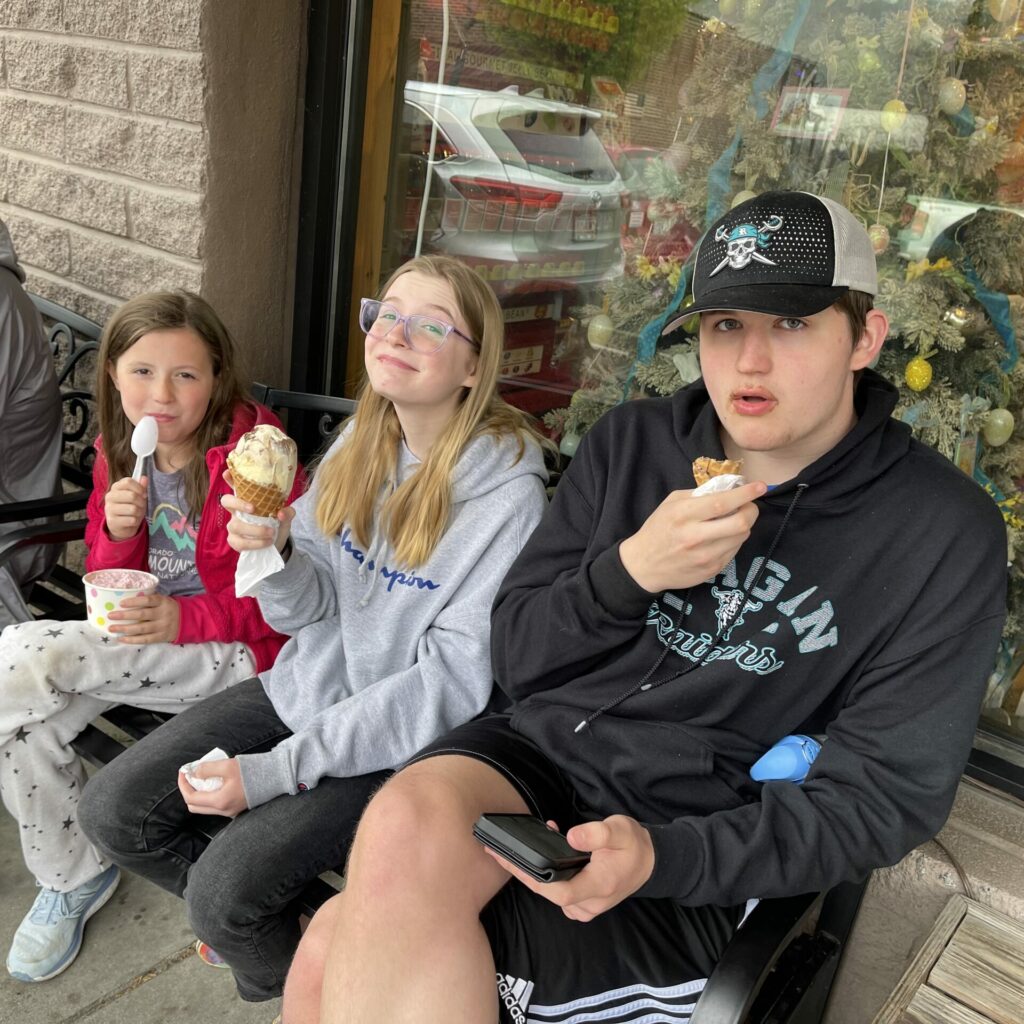 we found a few little things at an outdoor shop and a general store. the kids didn't complain much, which is pretty impressive because the whole thing was a big bust.
then just before we got back to our car, i spotted a little artist studio and shop, and we decided to give it a go and it was amazing. the artist (ashley hackshaw) was there, working, and we chatted with her awhile. but some things. and it made up for the rest of the dumb not open town. outside of her shop is this super cool barn quilt that she designed for bryson city.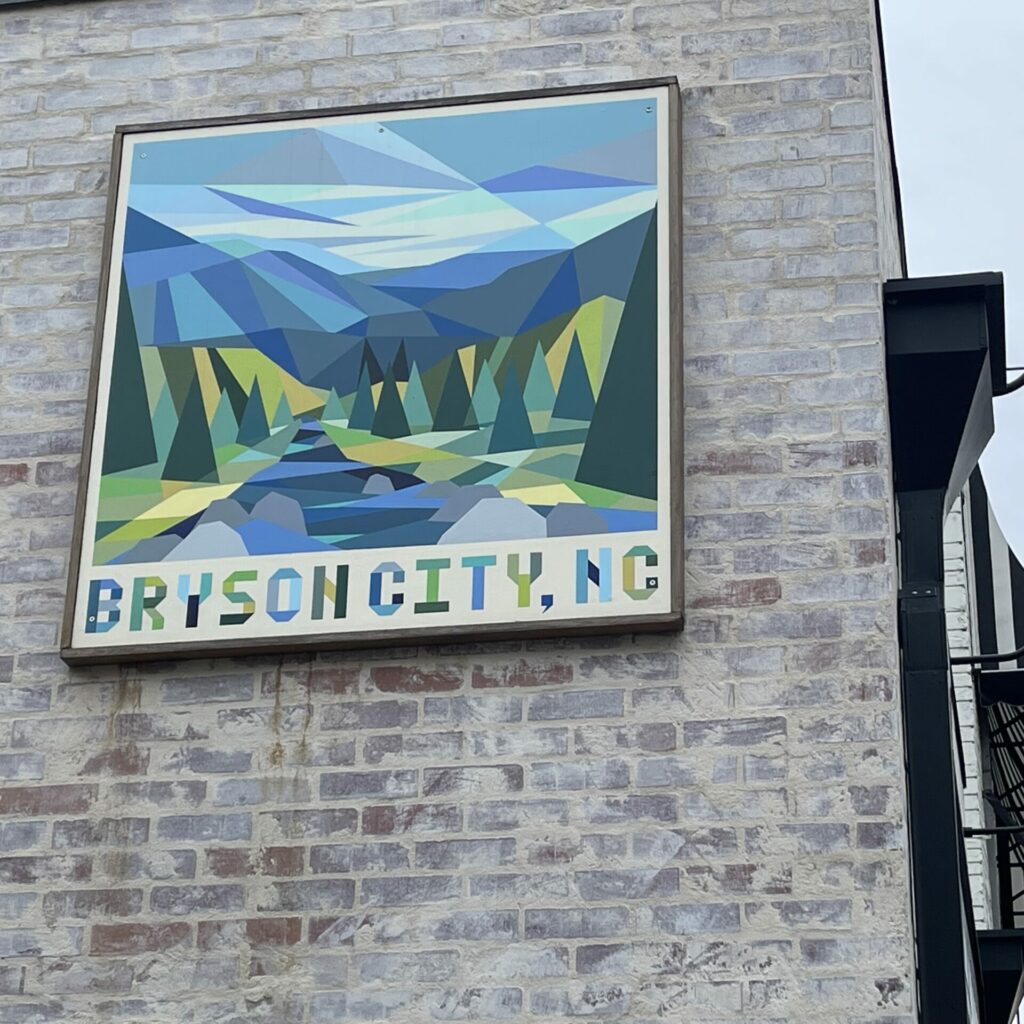 next door, we spotted this cool inn, so a photo was required.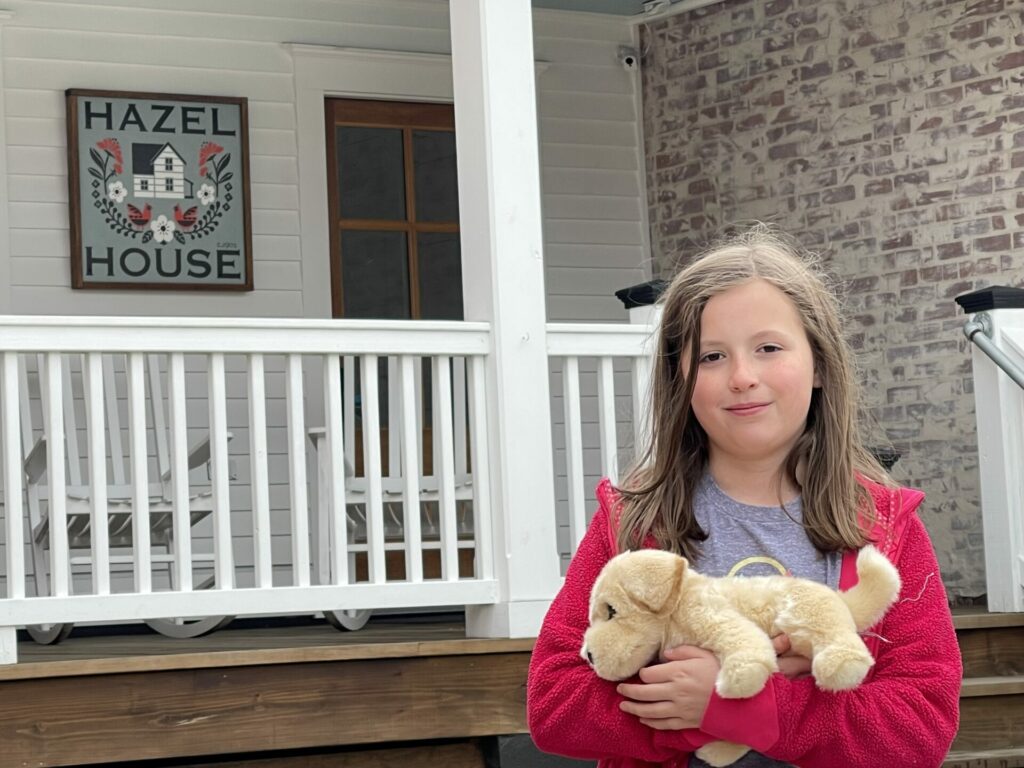 once we exhausted the entirety of what bryson city has to offer on a monday, we made our way back to the airbnb. derek, who has an eagle eye for roadside stands with boiled peanuts, spotted one such location and we made a quick stop. it was the sketchiest, randomest, awesomest stand we have been to so far. we got some fresh made pork rinds and boiled peanuts. i refrained from the used jeans and housewares.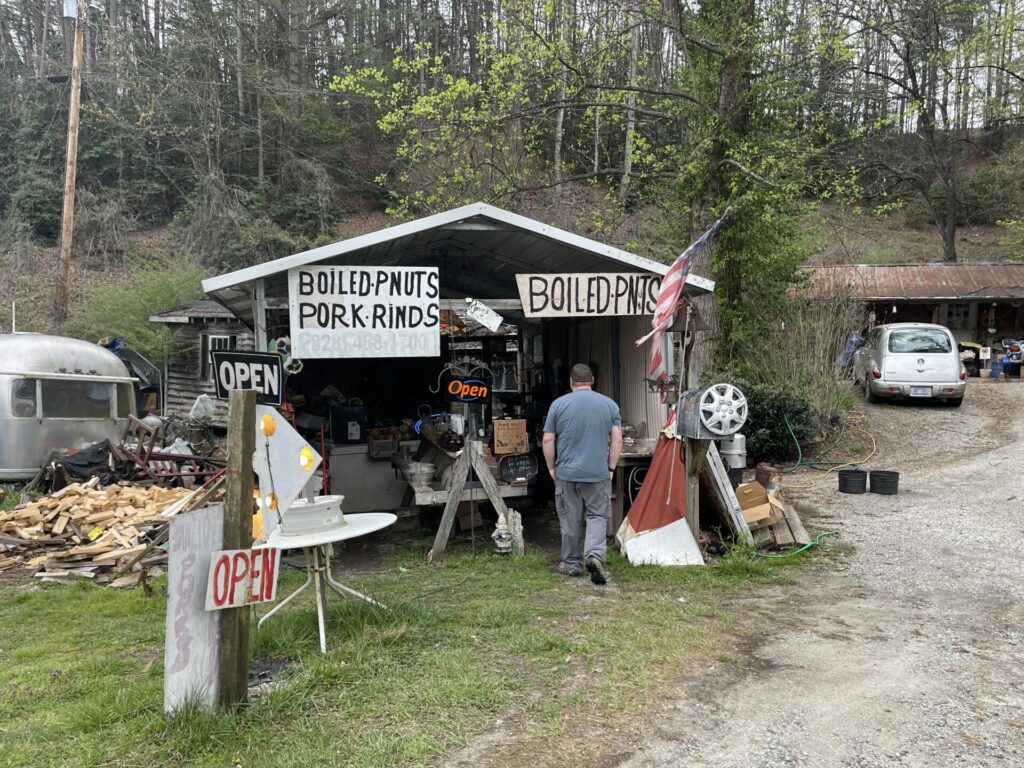 anyhow. that's our bryson city-ish day.