in a previous post, i discussed my recent trend of starting quilt projects but never finishing them. as i was cruising along on the most recent quilt, i got really excited about it, and decided it was high time to break that streak and saw it through to the very end.
it all started when we stopped in black mountain over spring break. i picked up a colorful solids and wovens bundle at an open house for lo and behold stitchery. i have had my eye on the goldie quilt pattern by then came june for awhile now, and the more i contemplated what to make with my new bundle, the more it seemed like a perfect match. i pulled a starry print from my stash for the background and i was off to the races.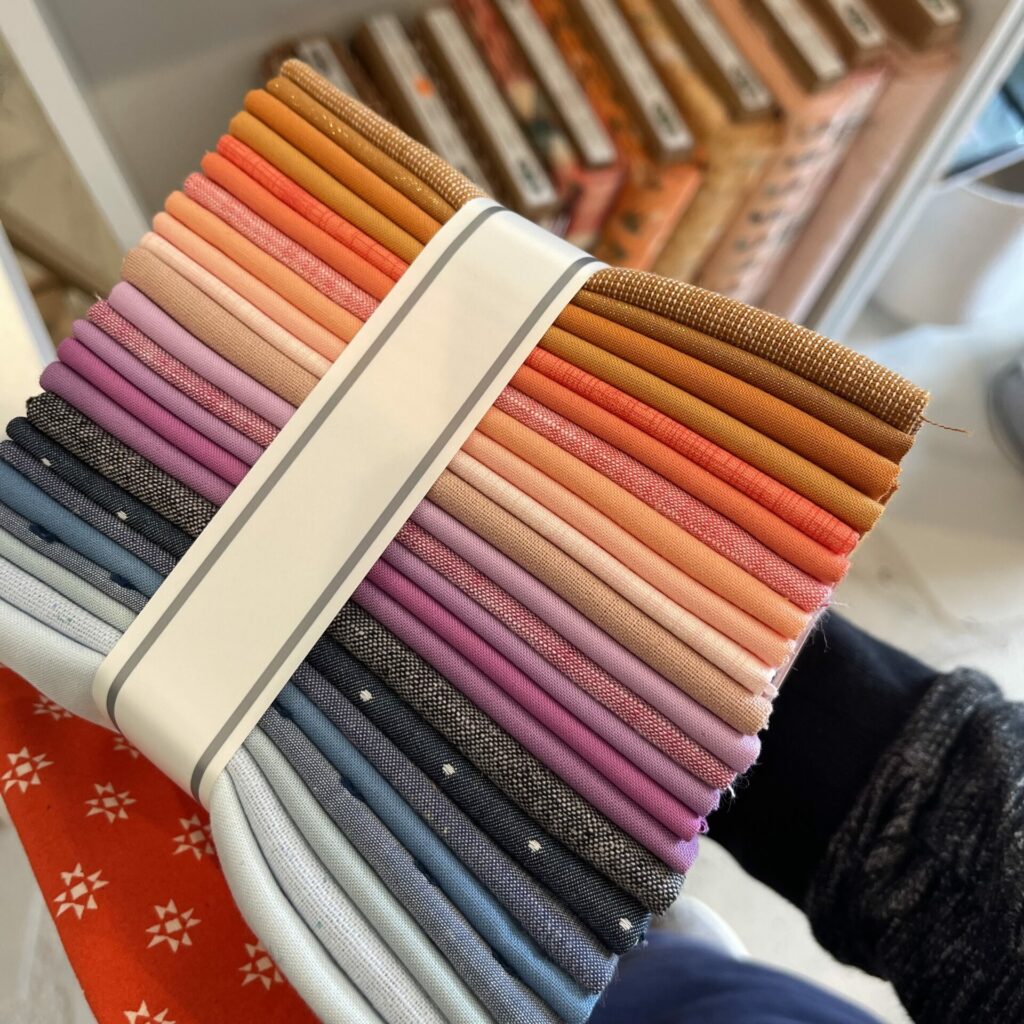 before long (less than a week, i think), i had a quilt top. the woven pieces were a little finicky (wobbly, stretchy), especially the extra long strips, but i think once it's altogether, it not super noticeable. i promptly enlisted the services of derek to get a cool stained glass type photo. i have no regrets about forcing him into this task.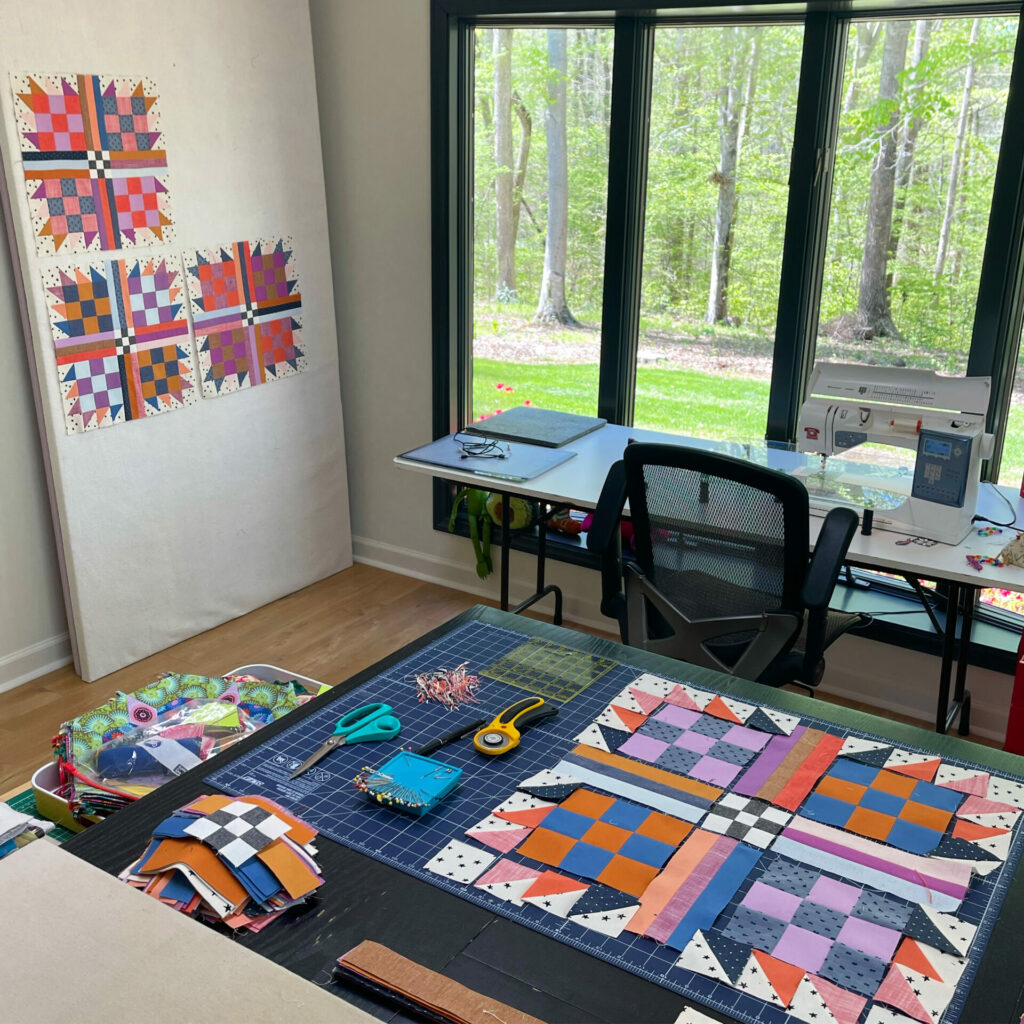 this is the crossroads. would i fold it up, to be completed at a later date (and start something new)? or would i see it through to the bitter end?
i had a lot of momentum and was really loving this one (and i since i'm writing this post, the answer is obvious), so i chugged on through all of the dreaded parts. like quilting. i dread the quilting. so naturally, i chose to quilt it in tiny one inch grid lines. annoying. but 100% worth it in the end.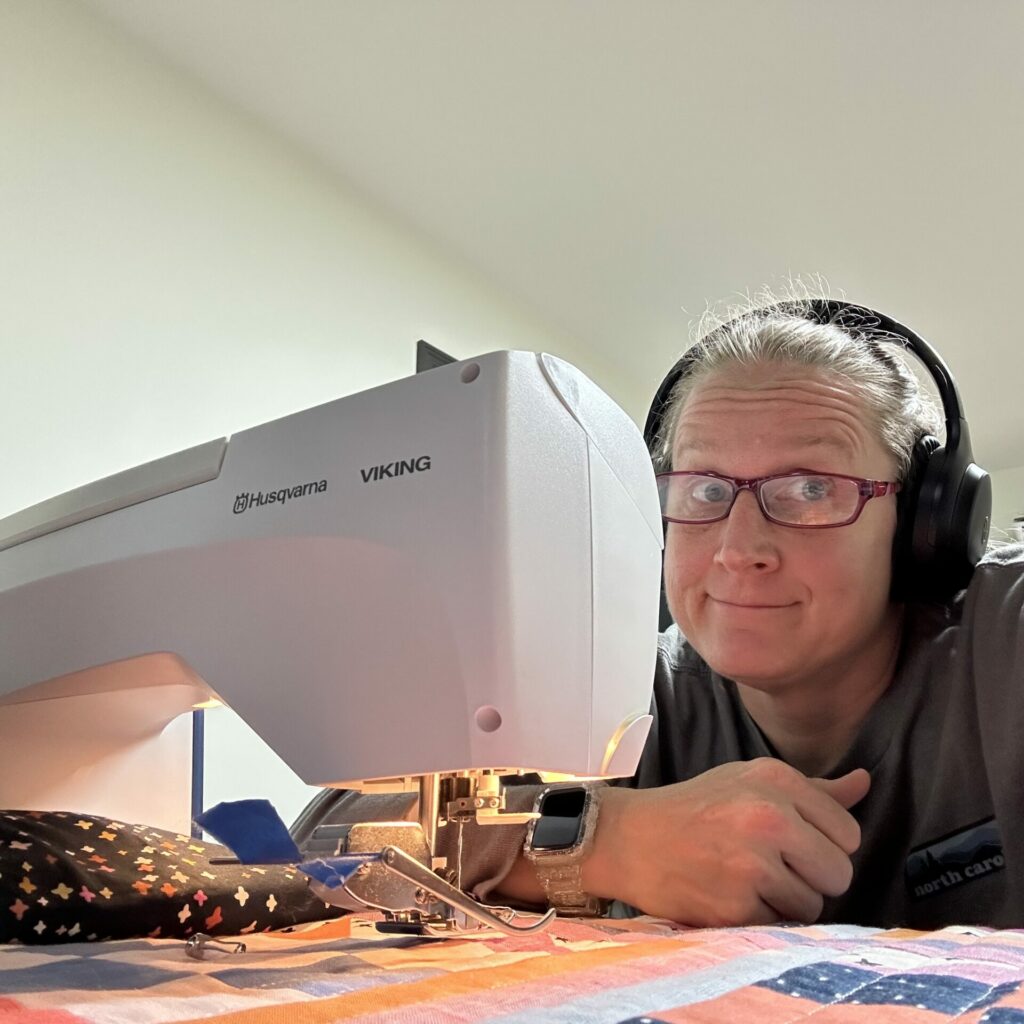 i backed it with some ruby star fabrics from the shop i work at. i really LOVED the butterflies, but i also couldn't resist this navy print with all the very same colors that are in the top. so i got both. i bound it with the same navy. washed. dried. crinkled. and it was perfect.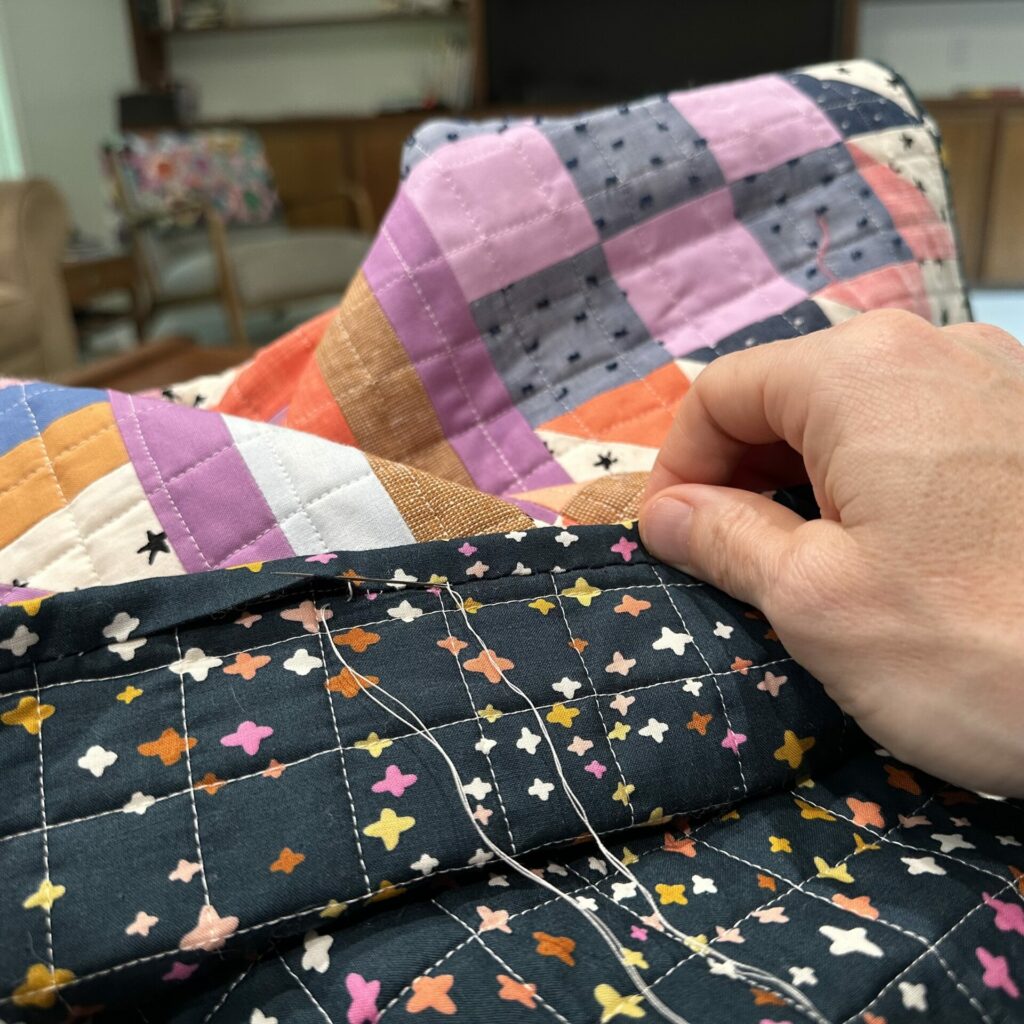 i enlisted the help of anna for a photo shoot. but she's tiny.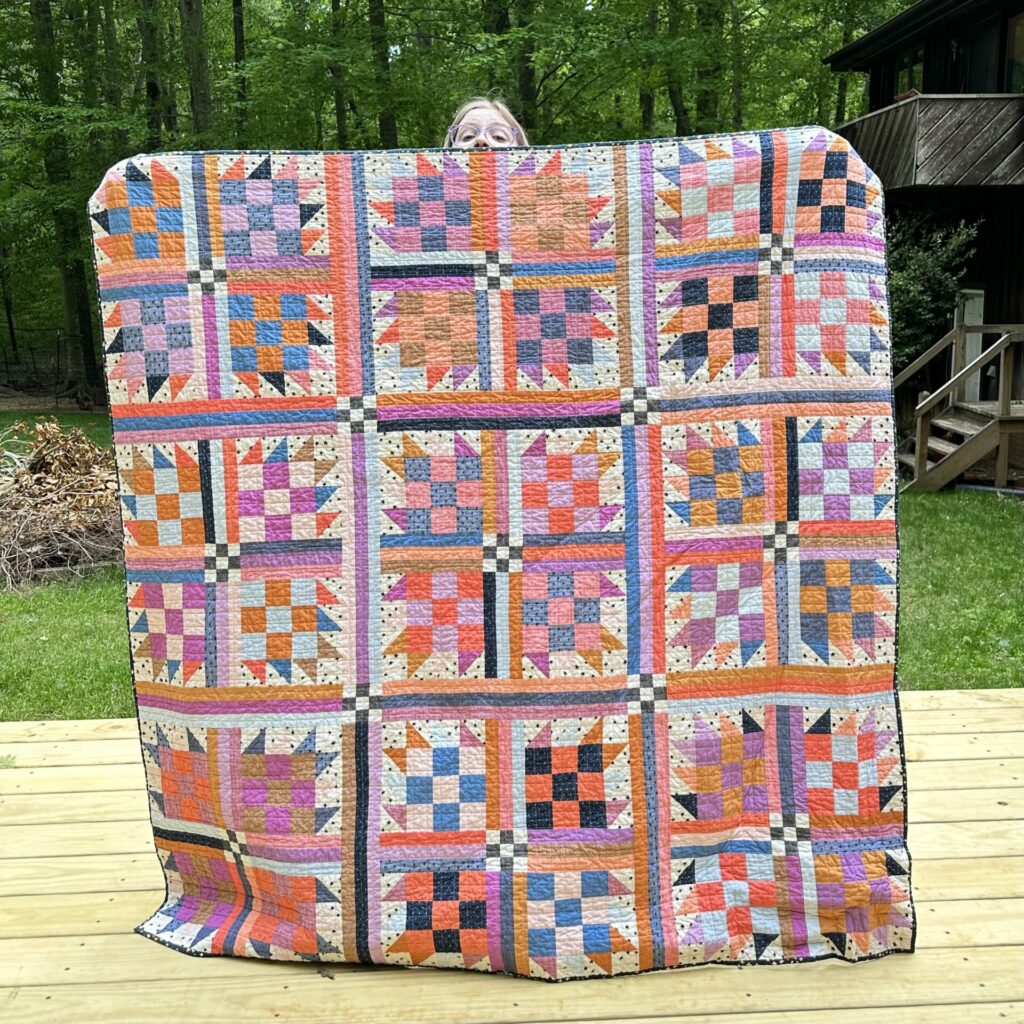 so, i took advantage of our spacious new deck and the afternoon diffused sunlight and did things myself. ruby is no help whatsoever and is convinced that all quilts on the ground are meant for her. and she's not wrong. but only after a proper photoshoot is complete.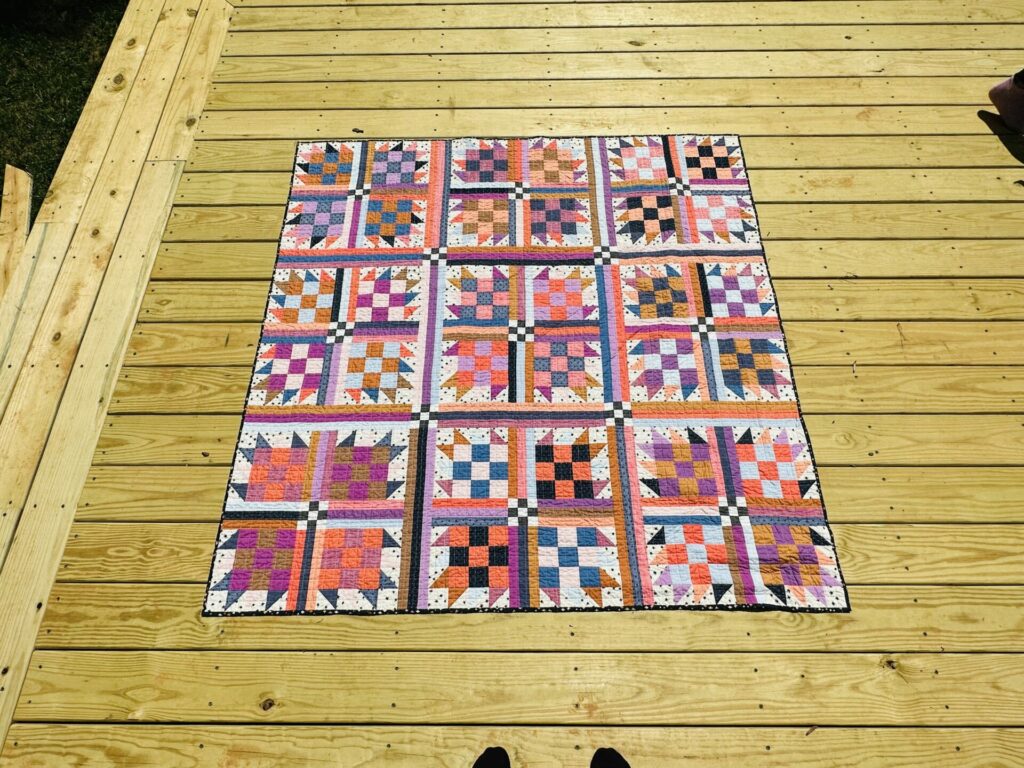 anyways. this is definitely my new favorite. and i have some quilt mojo back and i'm determined to knock out some of the other incomplete in progress quilts. stay tuned….