suddenly, it was the end of hazel's first year in public school. she had a lovely experience in mrs. brubaker's third grade class. and it just so happened that her class mascot was a bison (mrs. brubaker is a national park enthusiast). so, it seemed like a good opportunity to make a cool geometric bison wallhanging as an end of year gift.
then, while chatting and brainstorming with the room mom, we came up with the idea to have the kids all contribute a hand drawn/signed block to be added as a border to the bison. and then the pressure was on. i opted for a natural, outdoor vibes color scheme and got to work.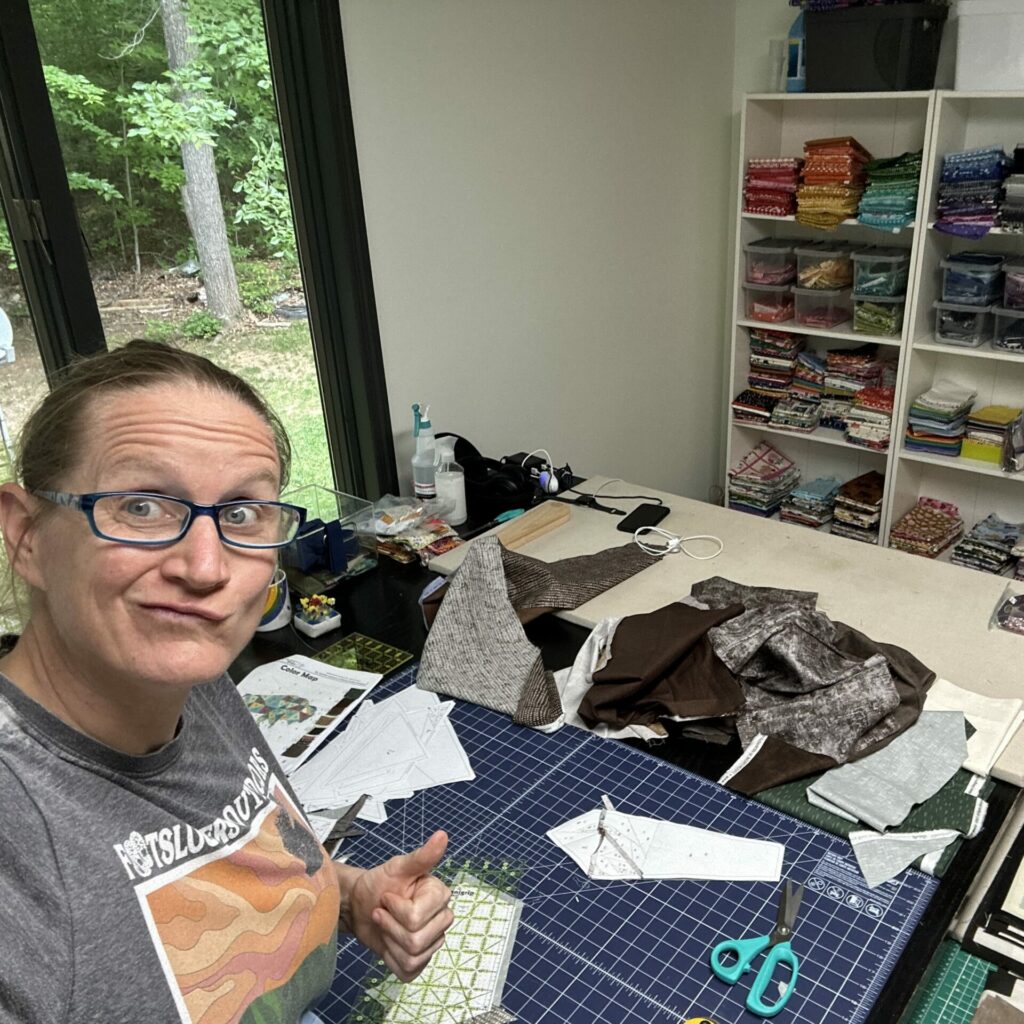 of course i wasn't content with JUST the bison and had to include her name. paper pieced. i picked out some coordinating, national park-ish colors/prints, and started in on the tiny letters. a lot of B's and R's, which were the most time consuming. also, the first K was a no-go. not enough contrast. i tied it all together with a first border using a national park patches print.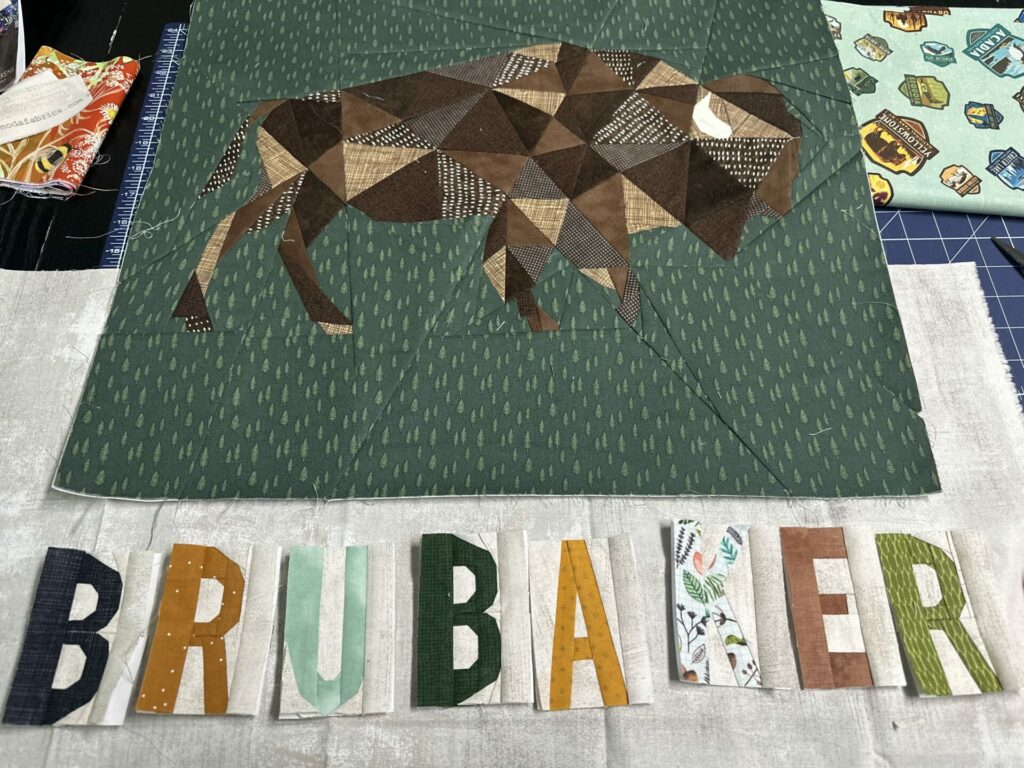 i prepped some off white solid squares to take up to the school, where we kicked out mrs. brubaker for 20 minutes and put the kiddos to work, personalizing their blocks. they did such a great job. i pieced them into the border and quilted it with a diagonal grid.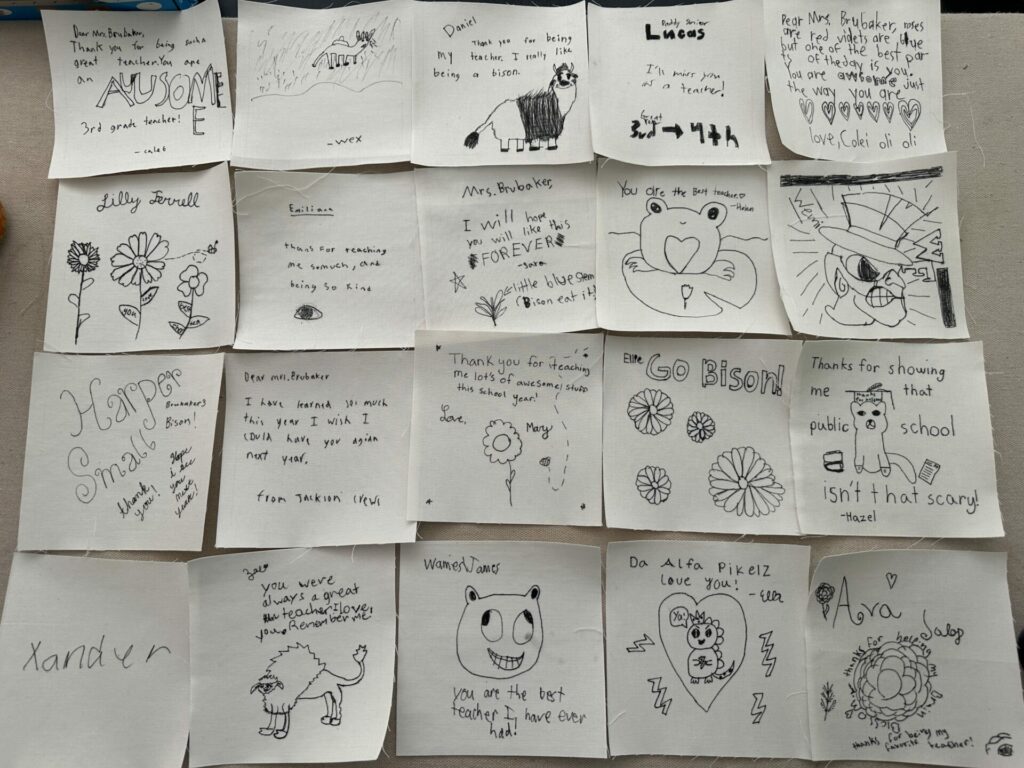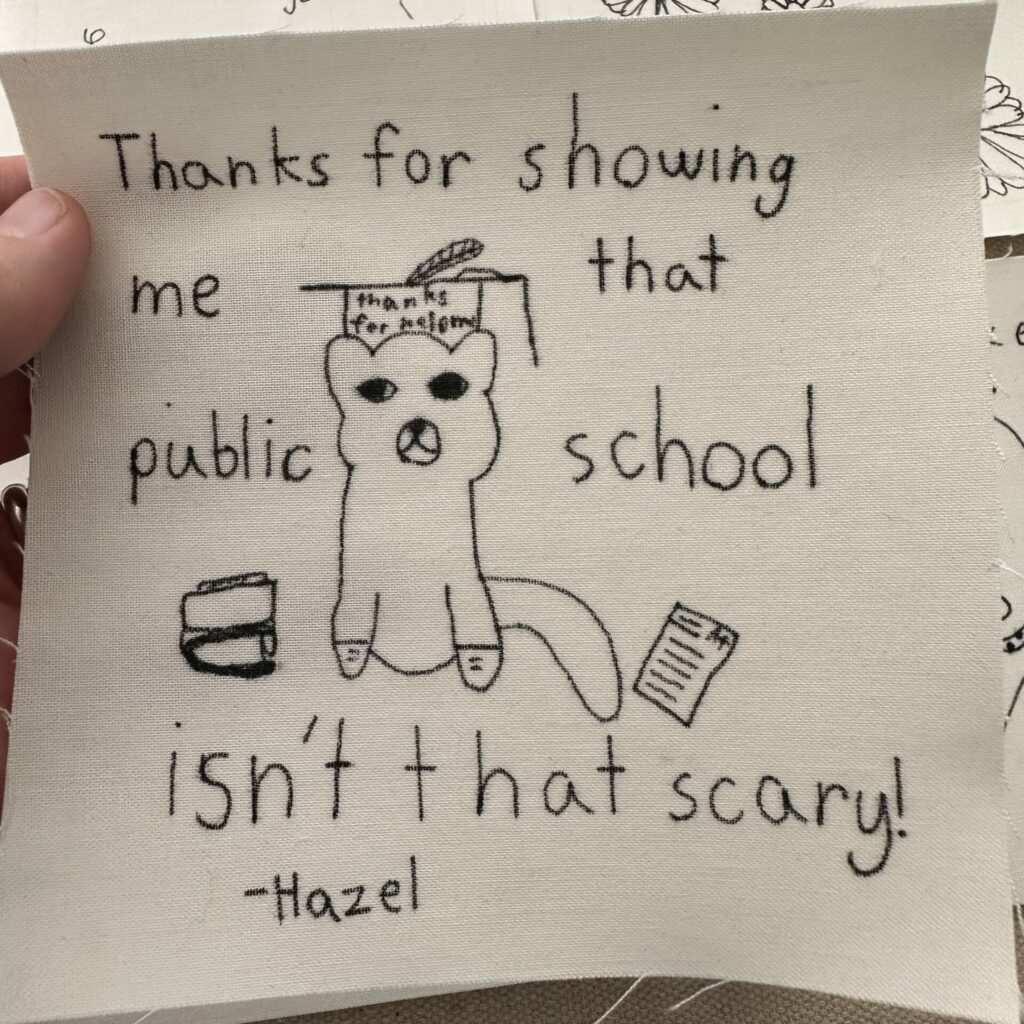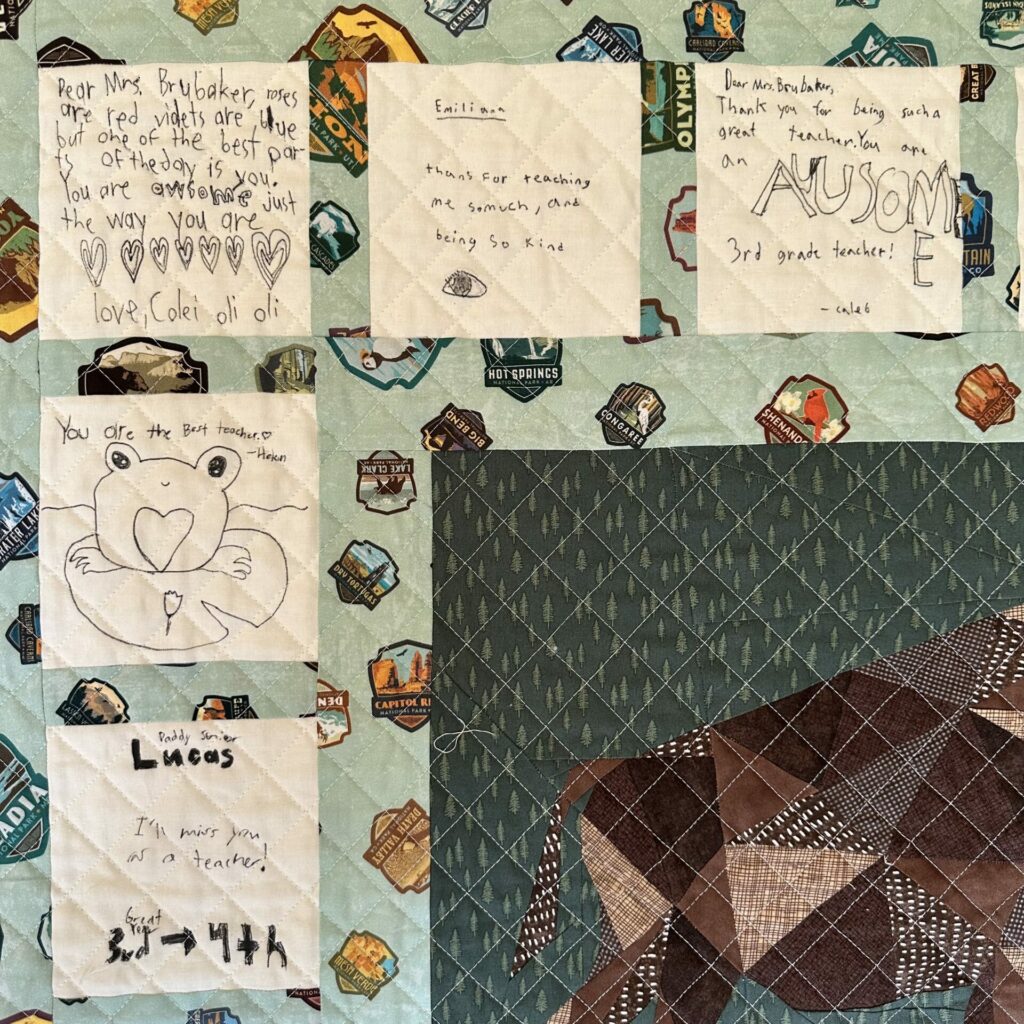 i backed it with a nature-y print and my friend from the shop (who also happens to be a former elementary school teacher) made me a label to make it official.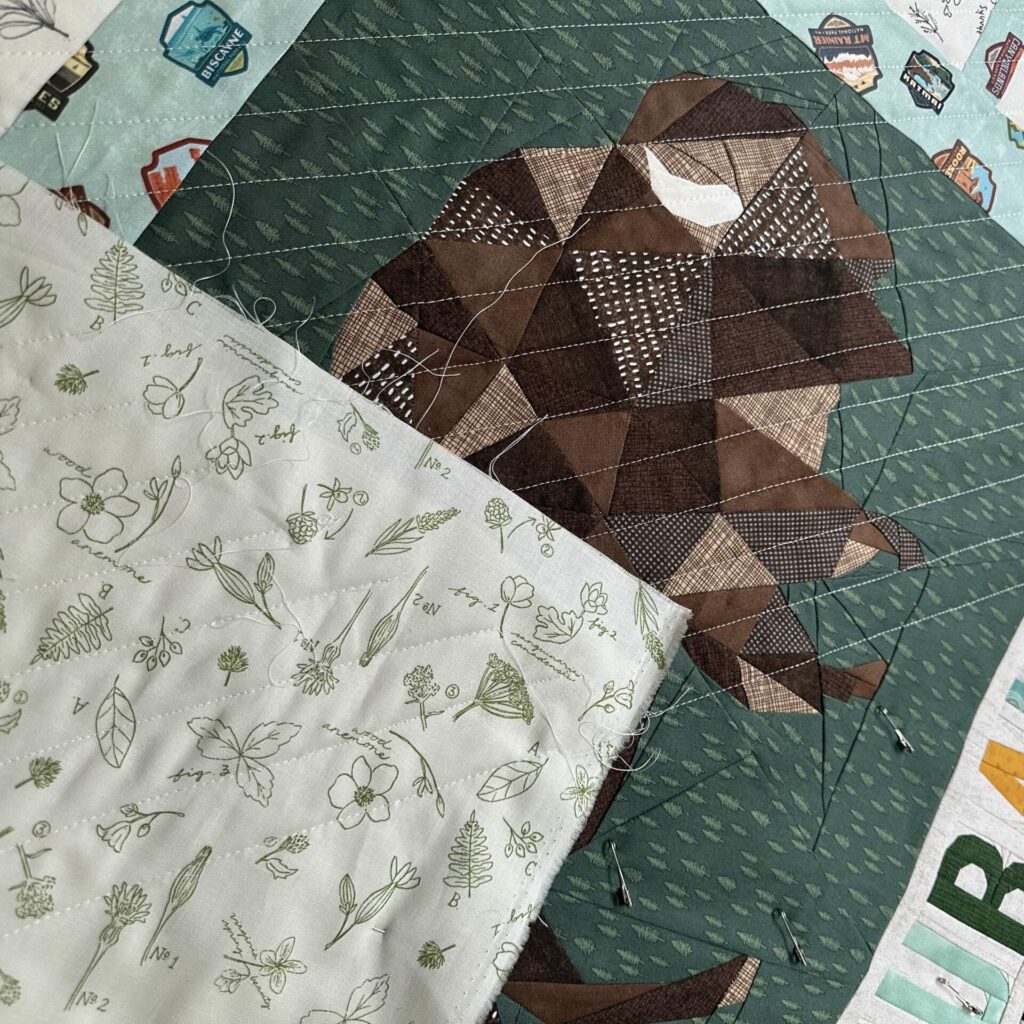 i am pretty happy with how it turned out. i even managed to fussy cut and make sure all of the trees in the bison background go in the same direction, which is no small feat.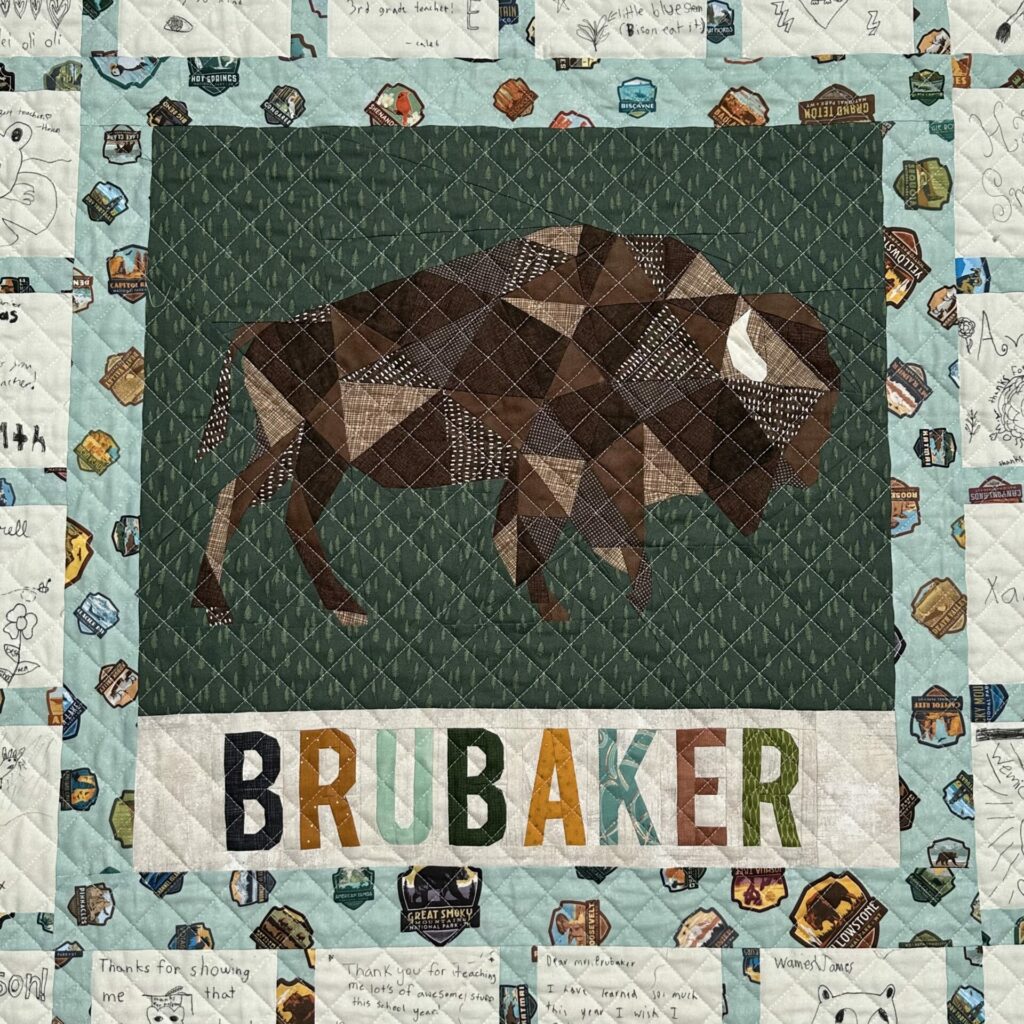 on the day we gifted it, there was a bit of chaos (end of year mayhem) and we weren't able to get a good pic. but later, mrs. brubaker must have wrangled a kid into snapping a photo and sent it along to us. she seemed to really love this gift and i was happy to give it to her after such a great year for my hazelnut.