after that super stressful wedding cake, i swore i wasn't going to make another cake anytime soon. then. i was hanging out with my old college roommate/teammate/friend and she asked if i would make a graduation cake for her youngest daughter and her friend, and of course i said yes.
it was a MASSIVE sheet cake. and she gave me full artistic license to make an "uno" themed cake. you know, the card game. i guess they play it a lot and are borderline obsessed.
so. here's what i came up with.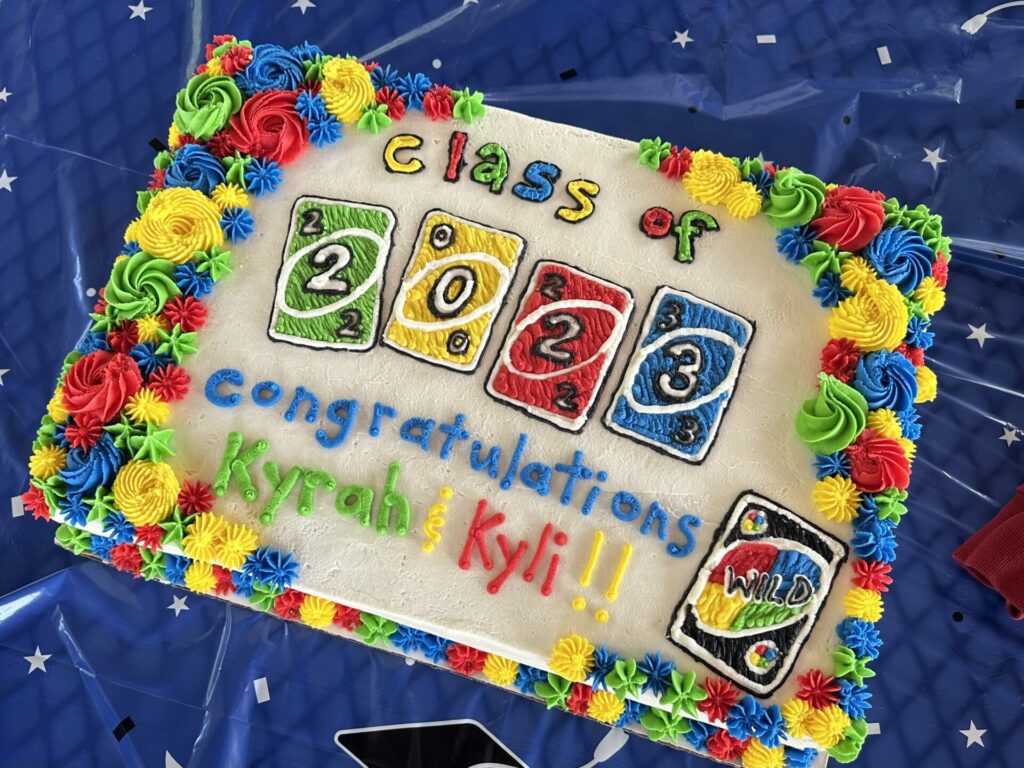 i struggled a little with massive size of the layers, but it was fine in the end. and i had a tiny issue when one of my piping bags exploded and landed on the cake, but that was also cleaned up, and turned out fine. 🙂
anyways. i was also invited to the grad party, so i delivered the cake when we arrived and had the pleasure of watching the two girls reactions to the unveiling and it was so good.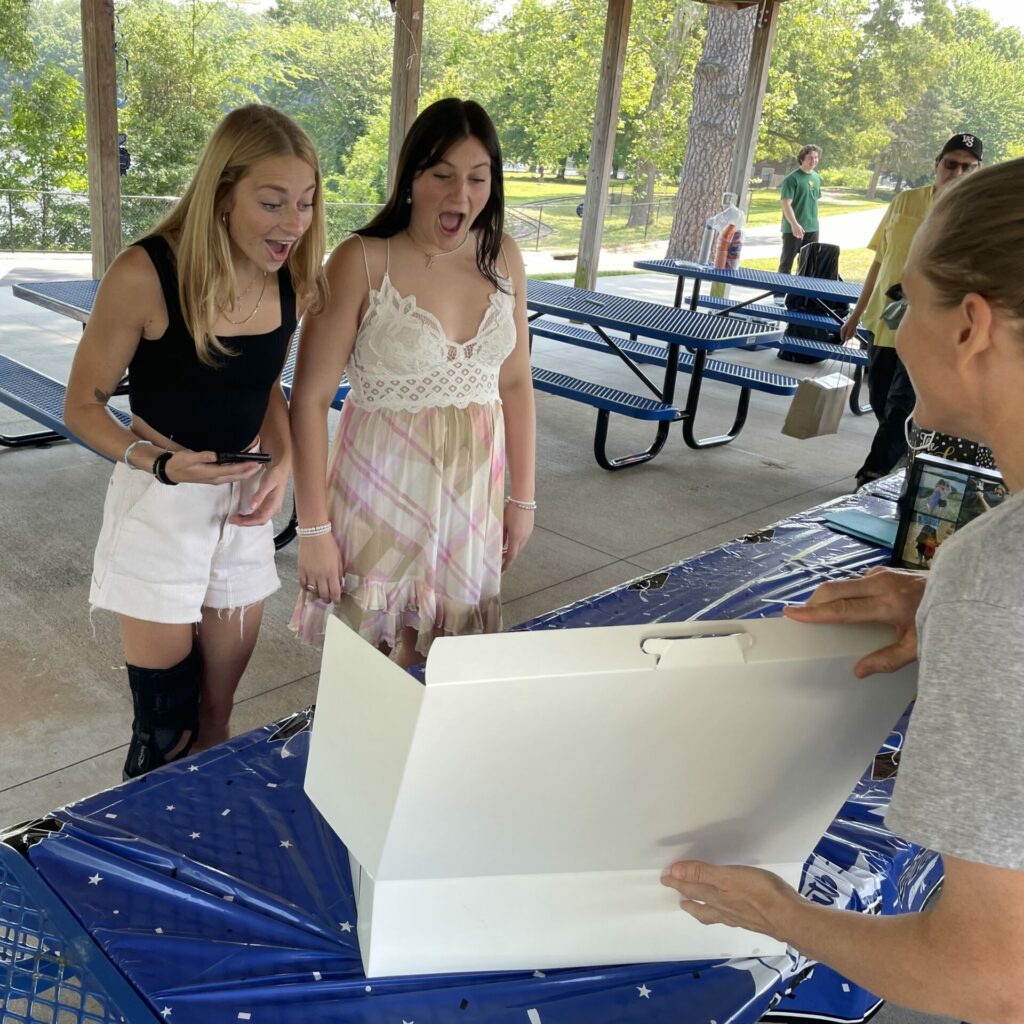 ok. now i'm done with cakes. for real. (haha.)