at my little part time job at my local quilt shop there's an occasional need/opportunity for quilts to be made to display in the shop. i took them up on a couple such opportunities, and here's the details.
the first quilt was a christmas/winter block sampler type quilt, to be made from a kit that used uses several prints from last years christmas fabrics. it was the first thing i worked on upon the completion of my new and improved sewing space.
the blocks came together quickly (especially after hours of meticulous cutting and labeling that i already did in the shop, before offering to make the quilt for them). it's not really my style, so i'm not super crazy about it, and i also have no idea what the hearts with the stems(?) are supposed to be.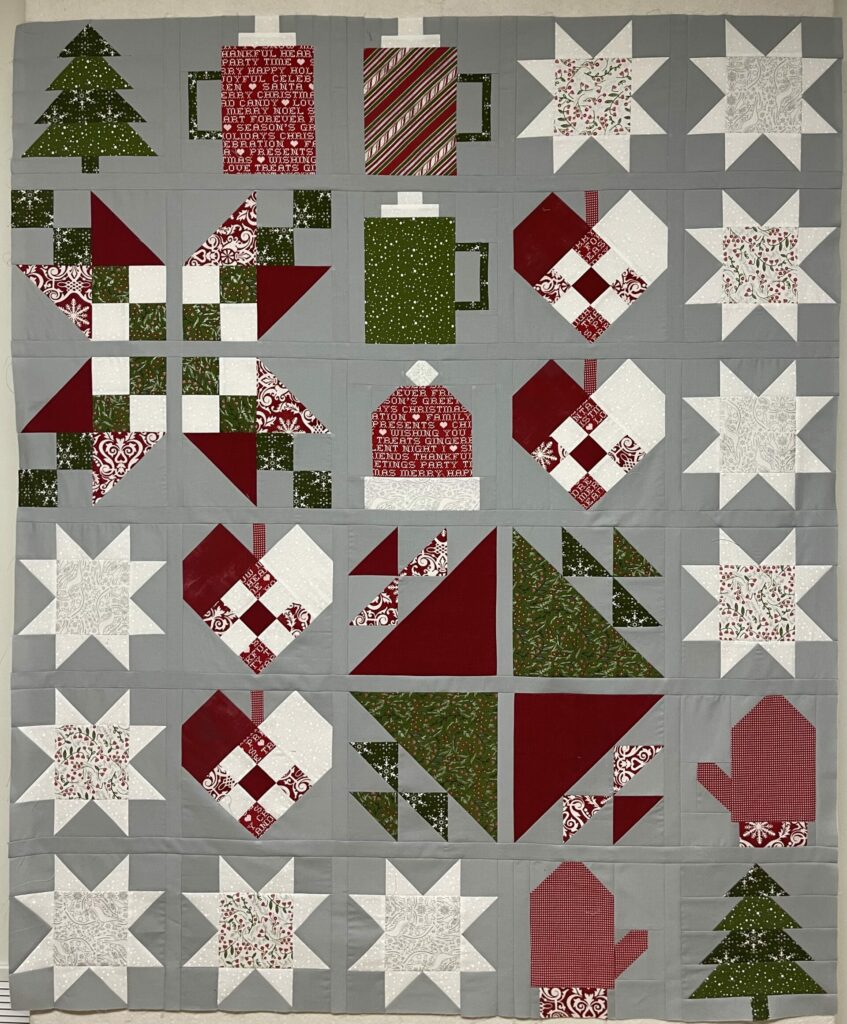 our shop has also begun offering long arm quilting services, so they insisted on doing the quilting on this one, to showcase a possible option for folks who buy and make this kit and/or other christmas quilts. i was definitely pleased to not have to do the quilting part. this is the first quilt i've ever had long armed. i bound it with the very last scrap of a candy cane striped fabric that we had in the shop and suddenly i had a christmas quilt completed, approximately eight months early. it will hang in the shop for awhile, and then it will come home with me.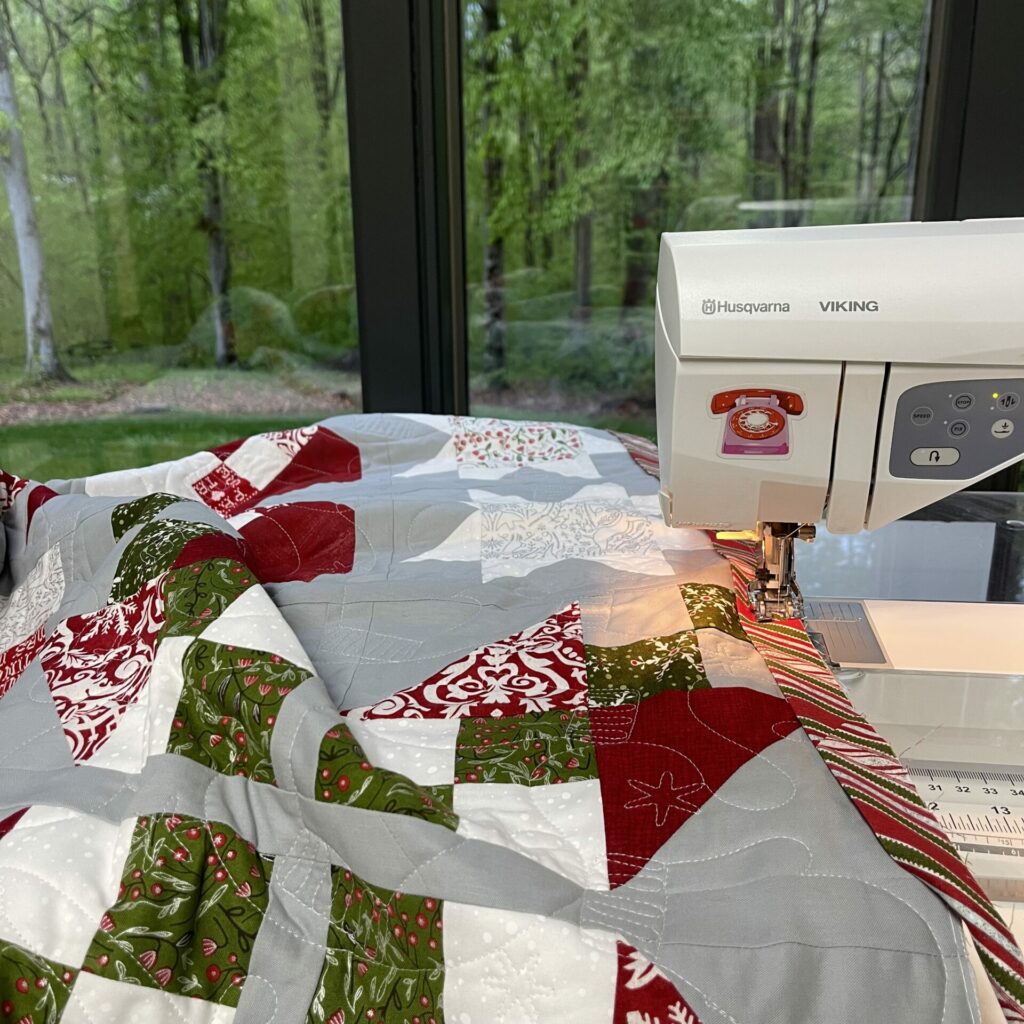 for my second shop sample, i made a throw sized bar hop quilt, using the wild blossoms fabric by robin pickens. the pattern is pretty simple, using a charm pack, some rainbow-y ombre yardage, and a solid background. the hardest part was grouping and organizing the charm pack pieces how i wanted them.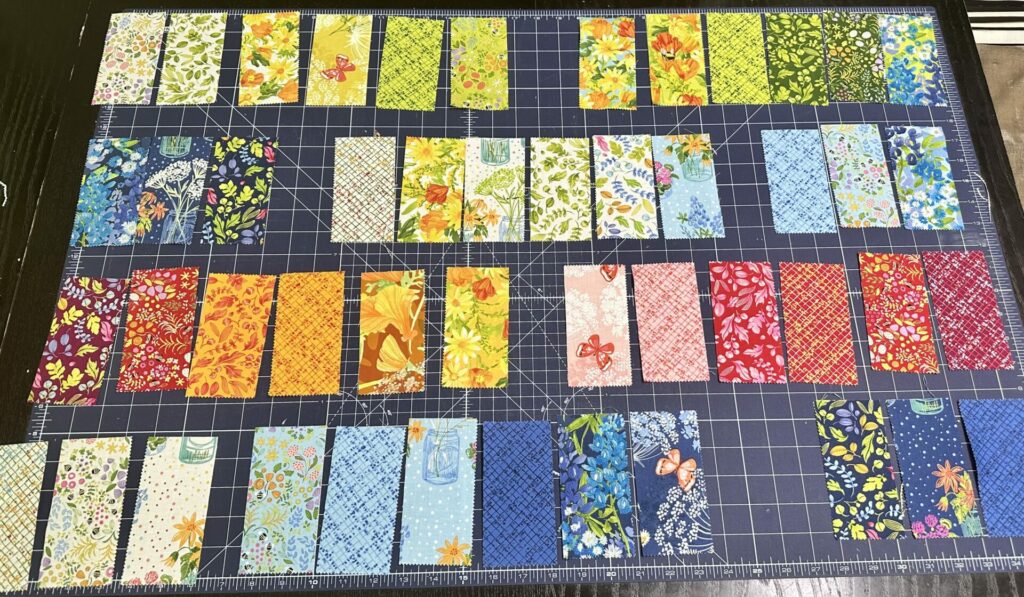 i know i said that the pattern is pretty simple, and it is, but only if you follow the directions, and don't sew ALL of the wrong sashing pieces between the blocks and then have to start over. sigh. but, seriously. it took less than a day to have a complete top assembled. the ombre rainbow-y fabric really does a lot of the heavy lifting in giving this quilt it's look.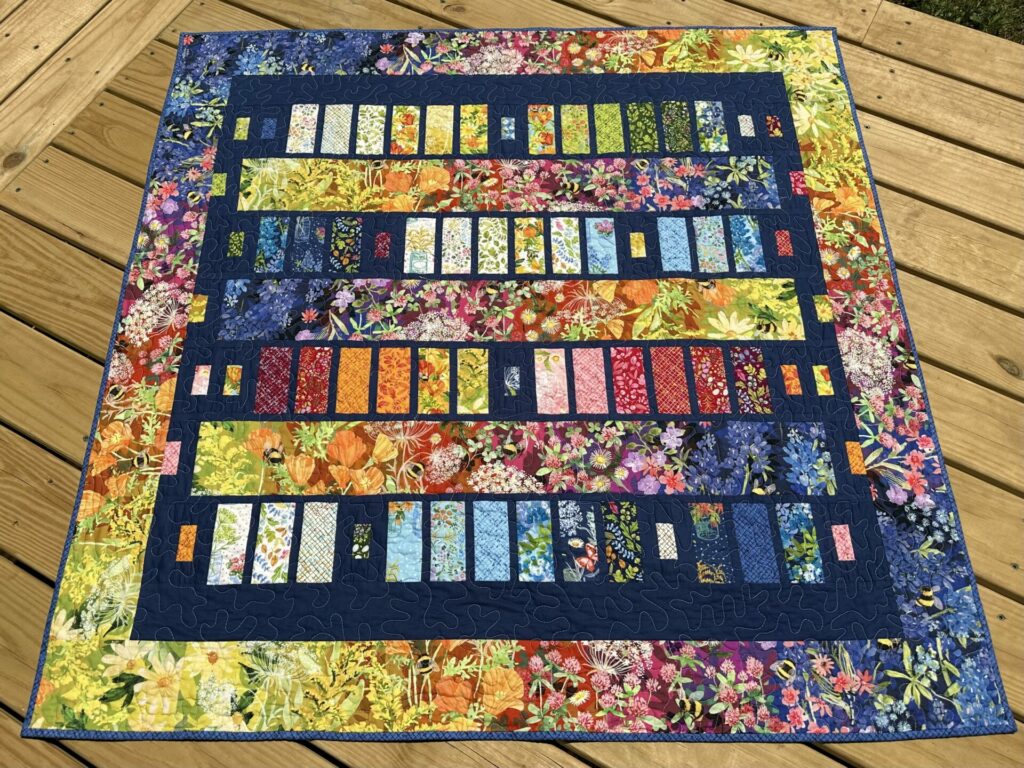 anyways. i took a lot of pictures of this one in an attempt to capture it's colorful vibrant beauty. i quilted it on my machine with an all over meander. and backed it with a really cute ball jar print from the collection. bound it with a royal blue blender type fabric, also from the collection. and now it hangs in the shop, encouraging customers to make their very own version.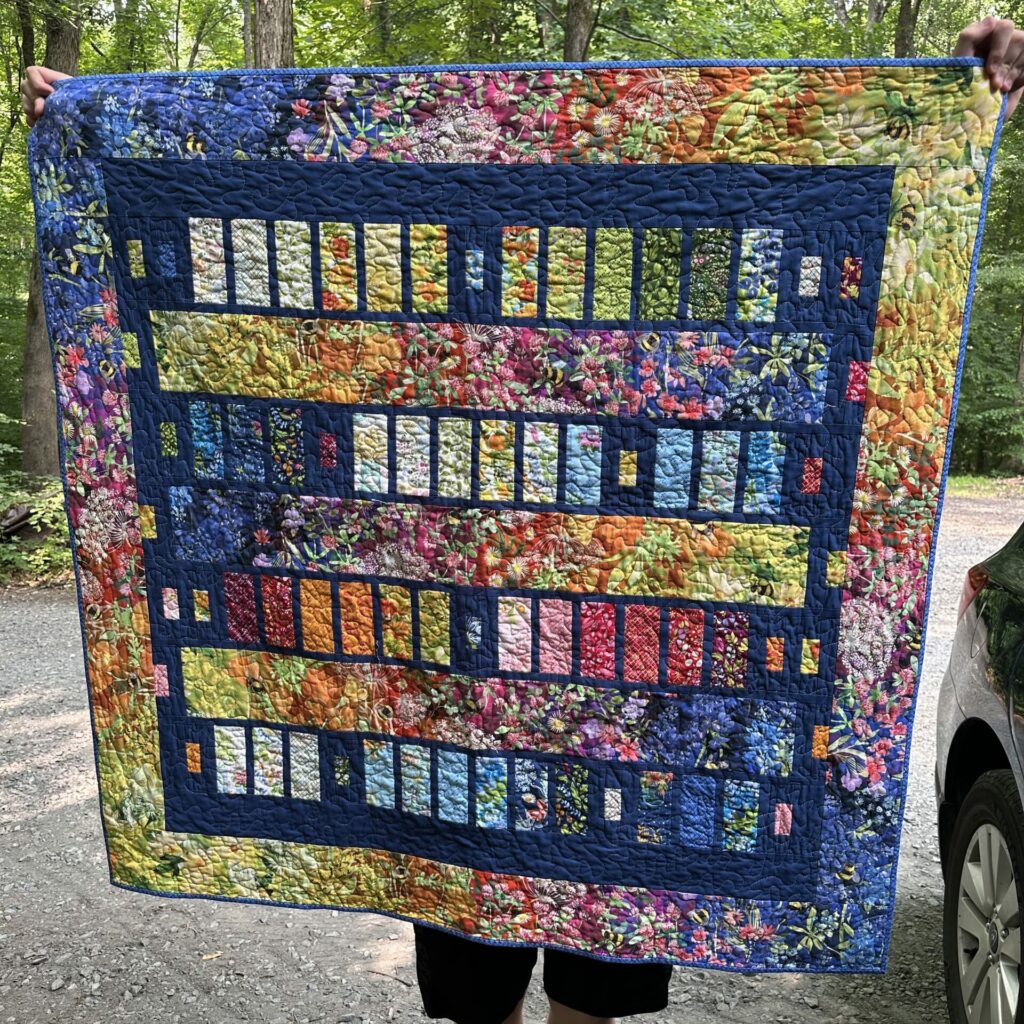 and that's the tale of my first two sample sewing adventures at sewingly yours. 🙂