one evening, while mindlessly scrolling instagram, i happened upon a post for the emerson crossbody bag by the blanket statement, and i knew i had to have it. and let's be clear, we all know this is a fanny pack, riding the wave of the current trend of crossbody bags. either way, i have been in a bit of a sewing rut (i feel like i say that a lot) and finding smaller projects to get jumpstarted usually proves helpful.
the first bag i made was for anna. i have been hoarding a print that i picked up on our summer 2021 road trip and knew it would be a perfect fit. it's called good vibes only and is filled with bright, colorful, eighties styled words of empowerment and encouragement. i made it scrappy with some other colorful fabrics and zippers and it turned out perfectly.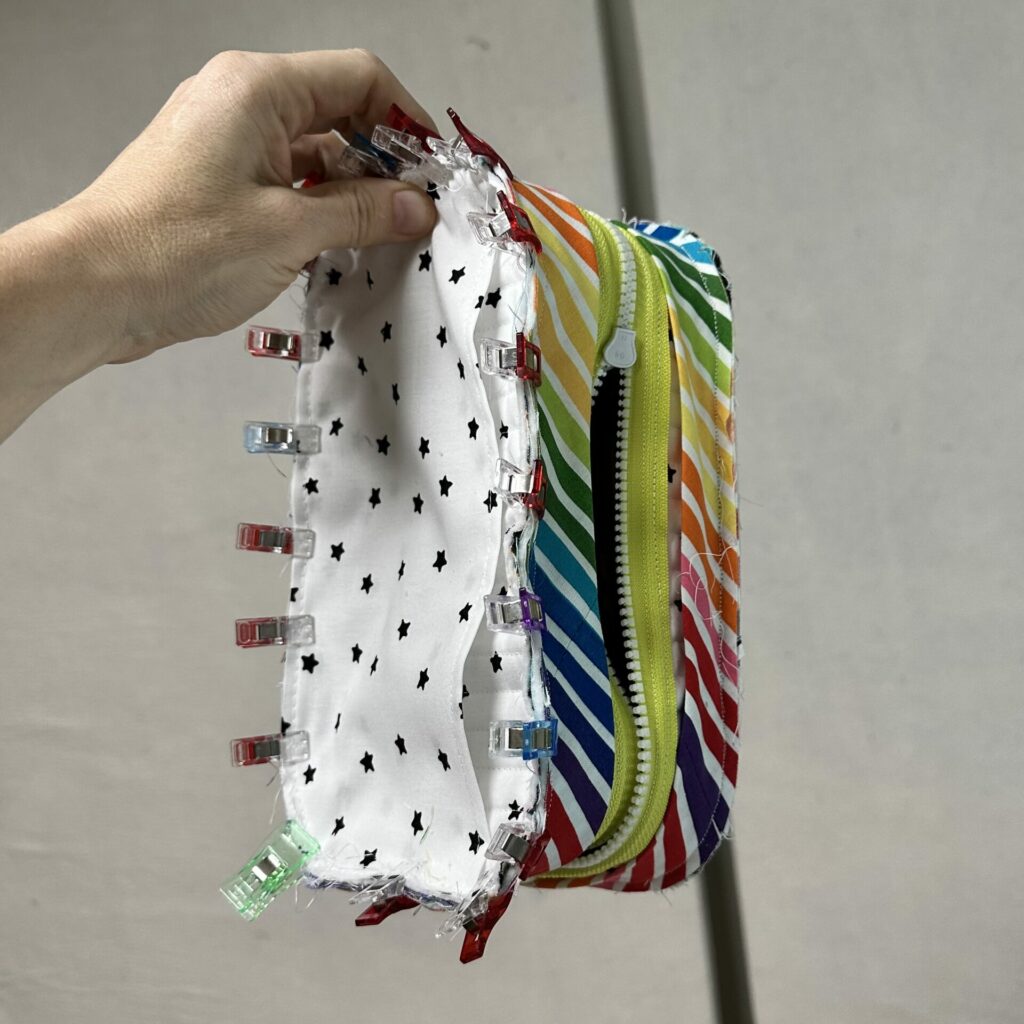 i didn't take many pics of the process for anna's (or a pic of her modeling it because she was at camp when i finished it). but, i was so happy with it, i started right in on a second one for hazel. of course she selected the purple ruby star cat face fabric from my stash and it suits her perfectly.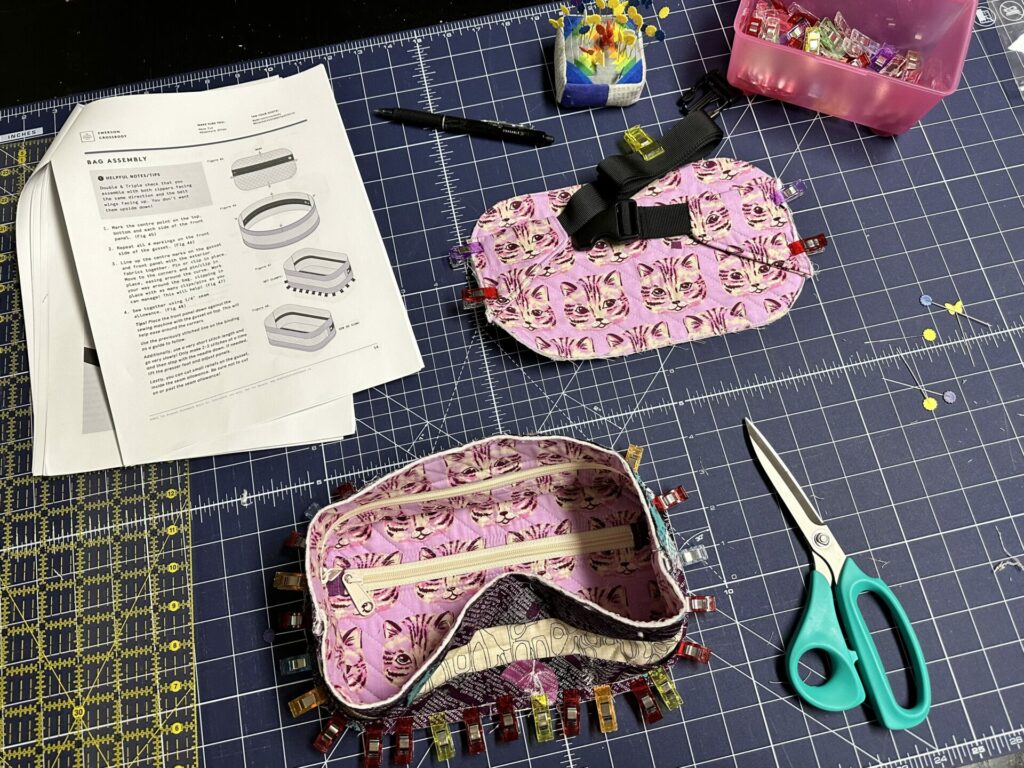 it's hard to take photos of three dimensional things, that also have an inside and and outside. i'll have to research some methods if i'm to continue in this trajectory.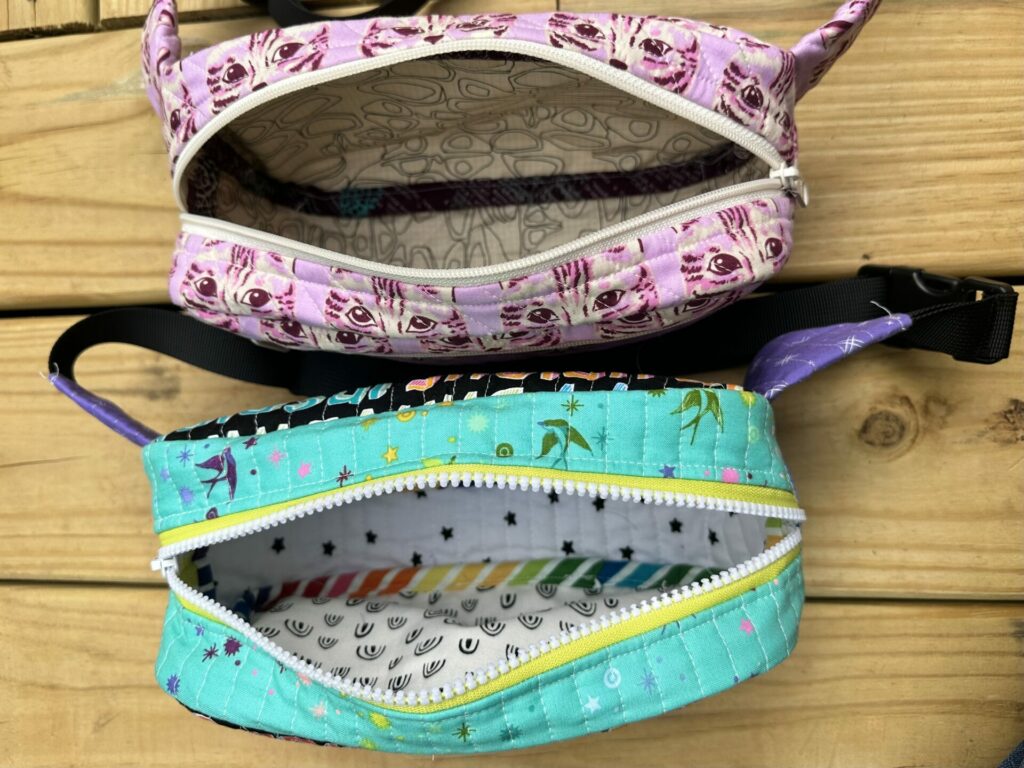 when anna got home from camp (and hazel was more hygienically pleasing), i enlisted them both to model their new bags. hazel prefers crossbody. anna, who has an 80s kid soul, went the fanny pack route.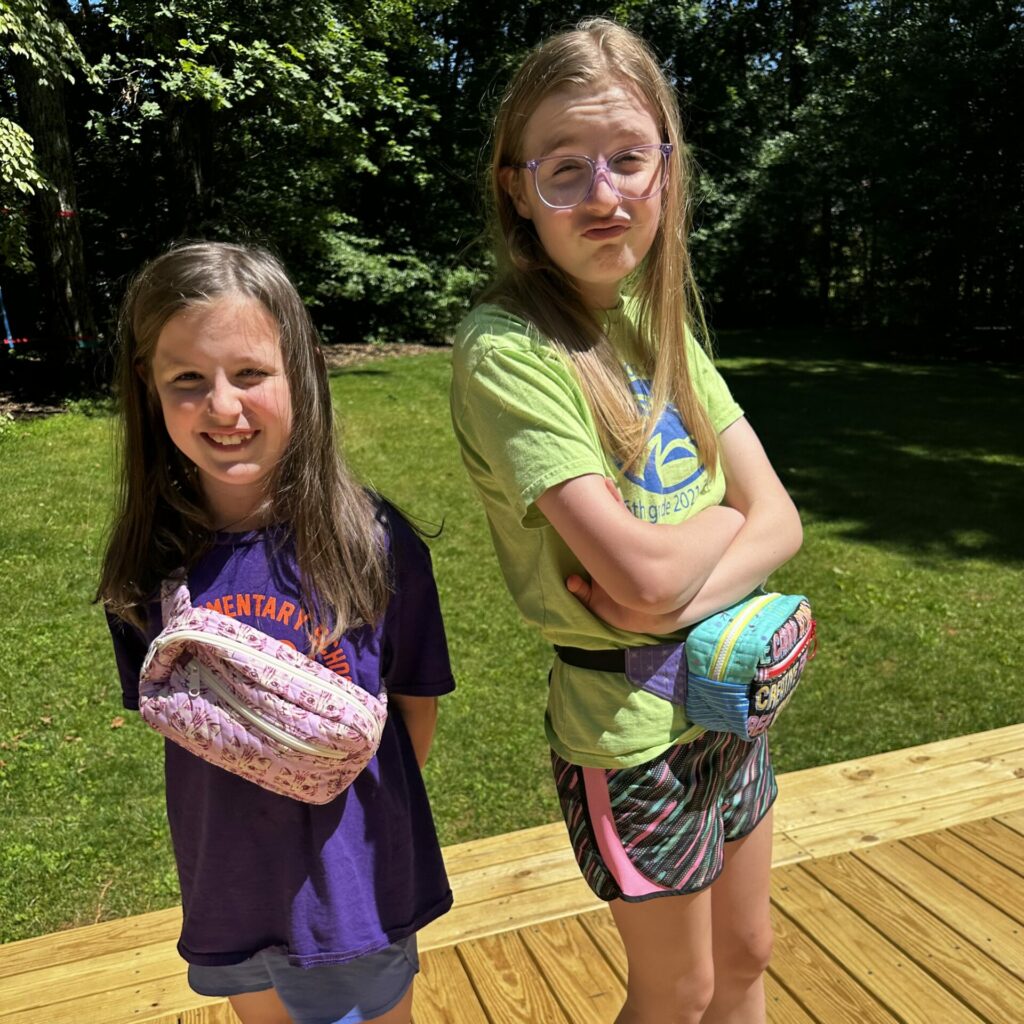 obviously, i also needed a fanny pack for myself. obviously.
with a few summer trips on the schedule, this would be a great addition to my wardrobe/storage situation. again, i selected some LONG hoarded cactus/desert themed fabric for this special calling and i love love love it.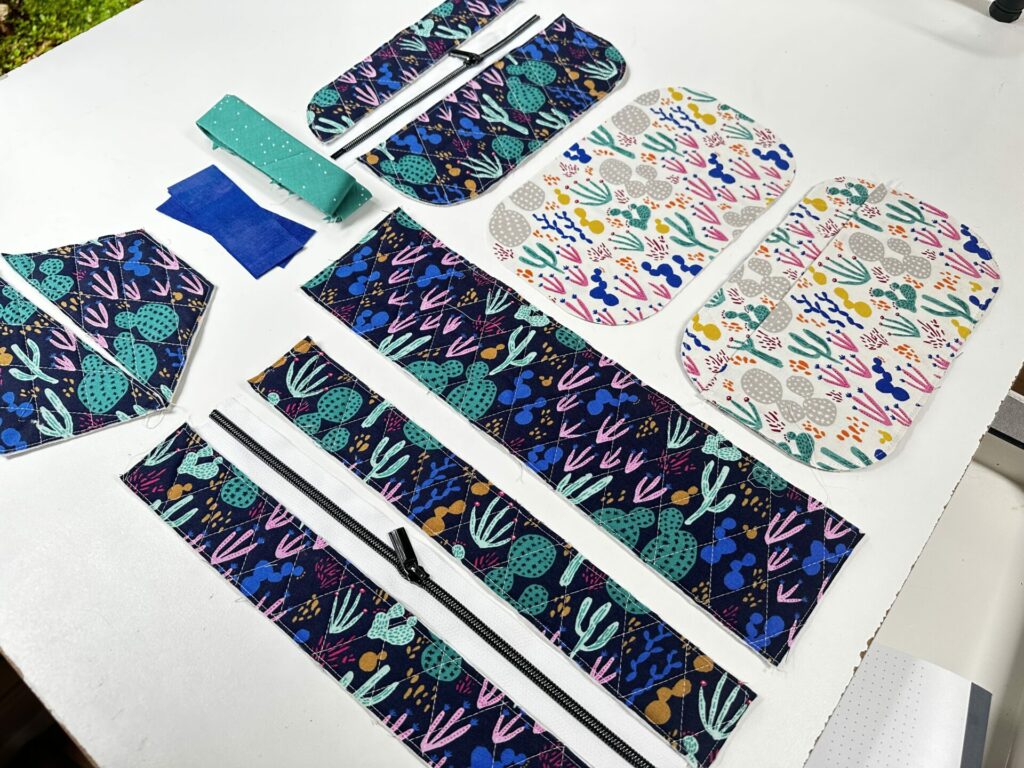 i have been wearing mine all the time. i might need to make another for myself and maybe do the strap a little differently. i'm not a fan of where it clips on your body when you're wearing it as a fanny pack.
anyways. expect to see more of these in the future. i bought a lot of zipper tape and webbing and clips. 🙂