in an effort to prepare for some summer hiking excursions, derek and i rustled up the willing lidkids for a saturday hike at stone mountain. we took the route that begins with a steep climb, which resulted in a lot of grumbling and breaks.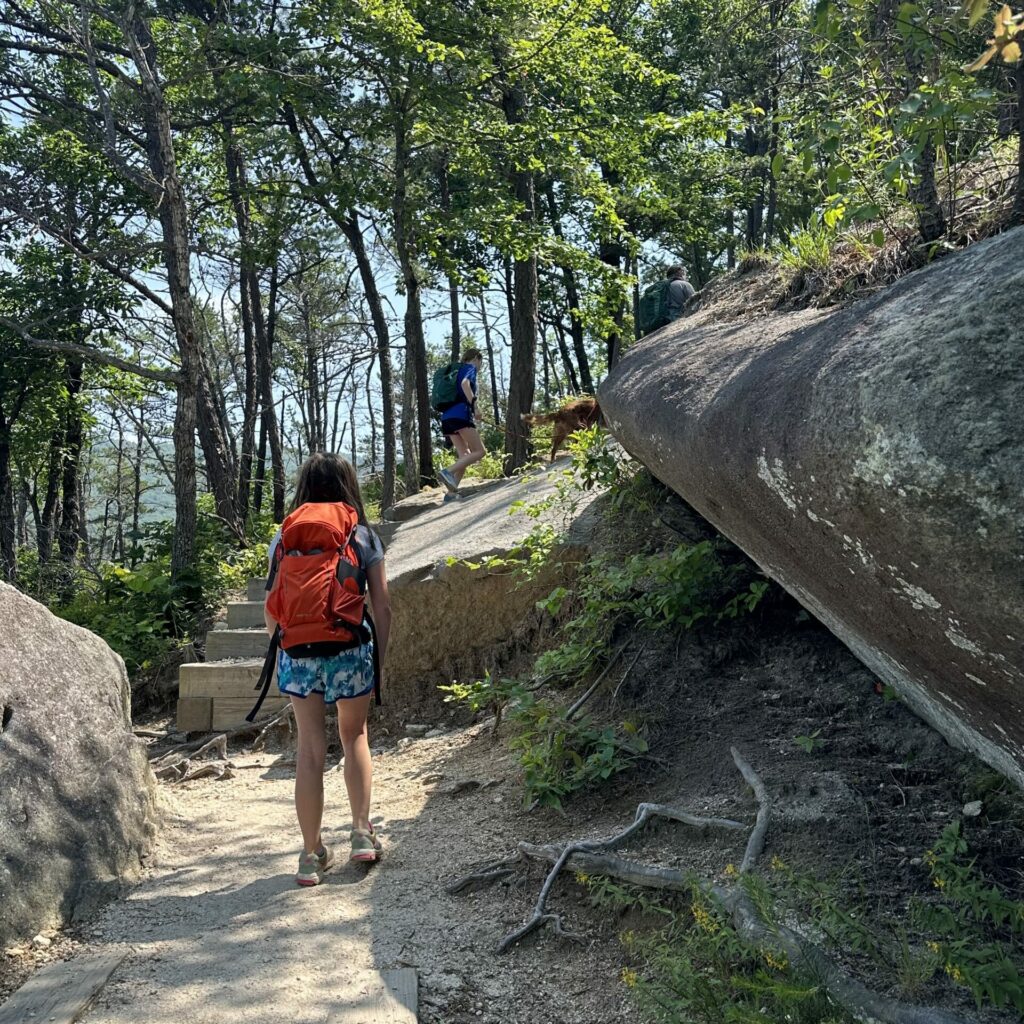 eventually, we were at the top, where we took a nice long snack and water break and took in all the scenery.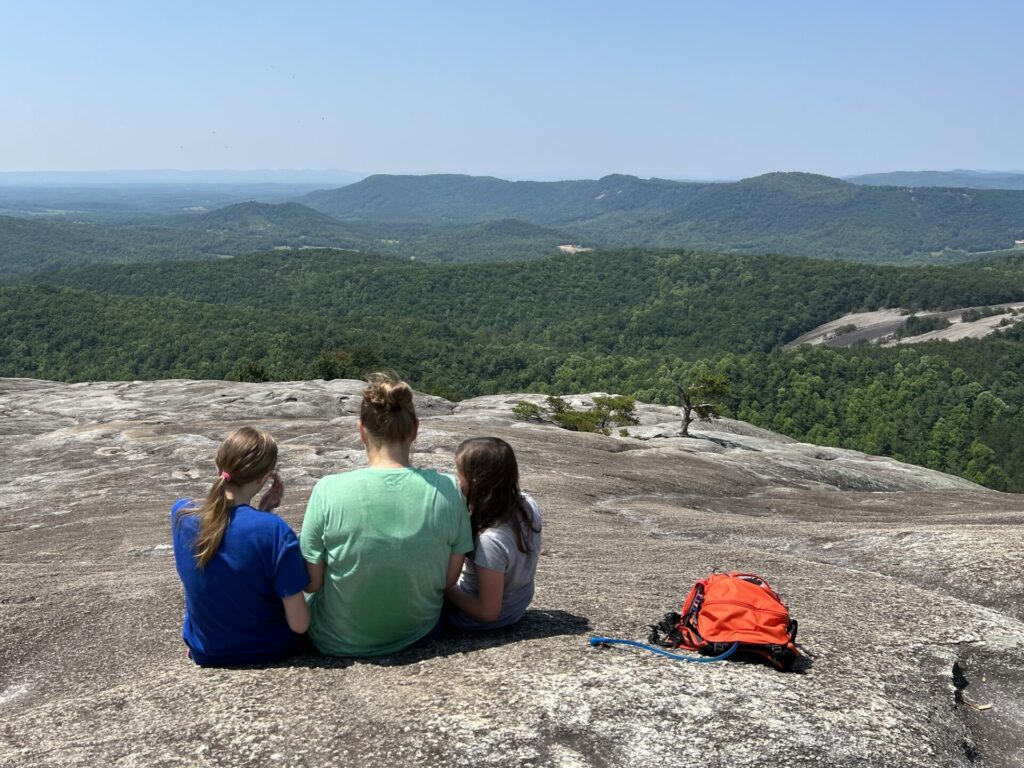 did some hopping around and took all the photos.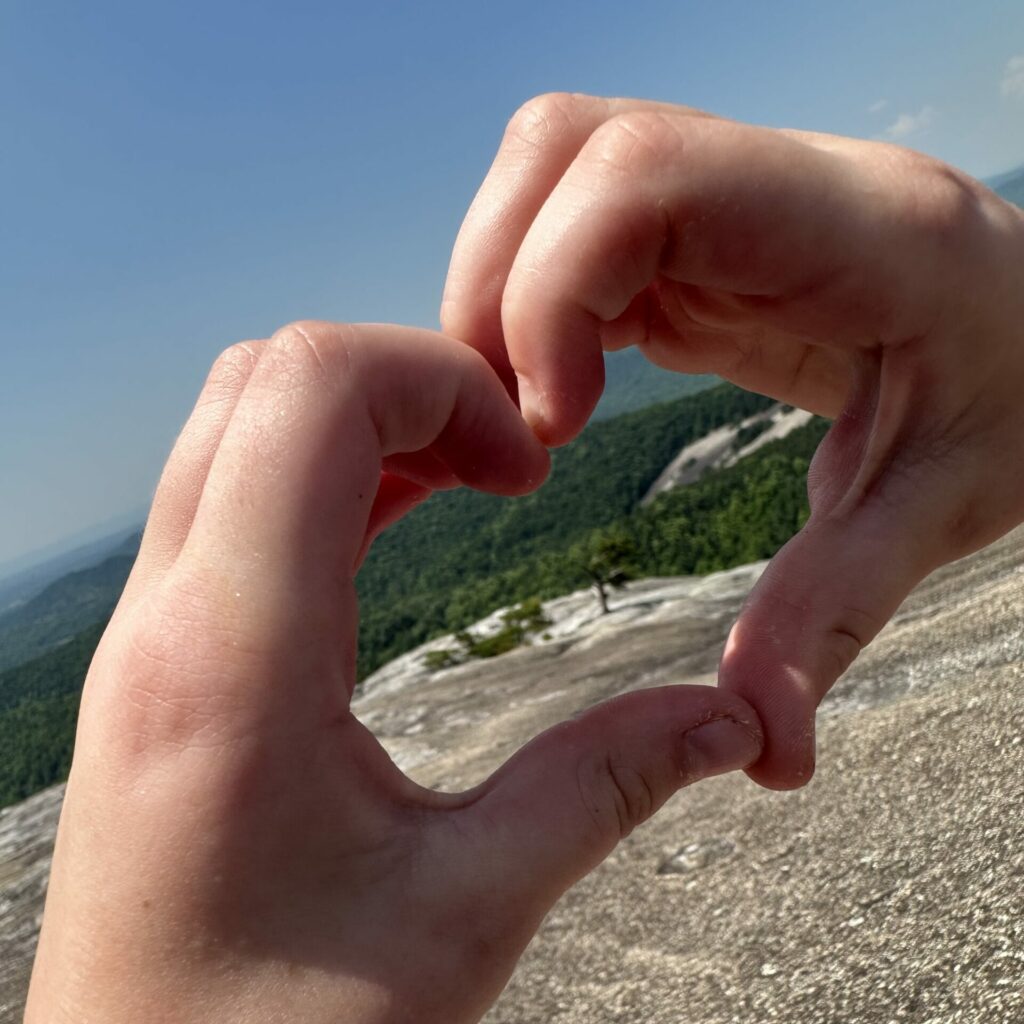 after our breather, the rest of the hike was downhill and lovely. there's a few more spots to take in some views, but the next fun amenity is a waterfall area. unfortunately, on this particular day and time, it was inhabited by 30-40 boy scouts and their families. my favorite part was the scout leader who was smoking a cigarette in the middle of pretty much the only area where you can dry off and put shoes back on. i love second hand smoke when i'm in nature.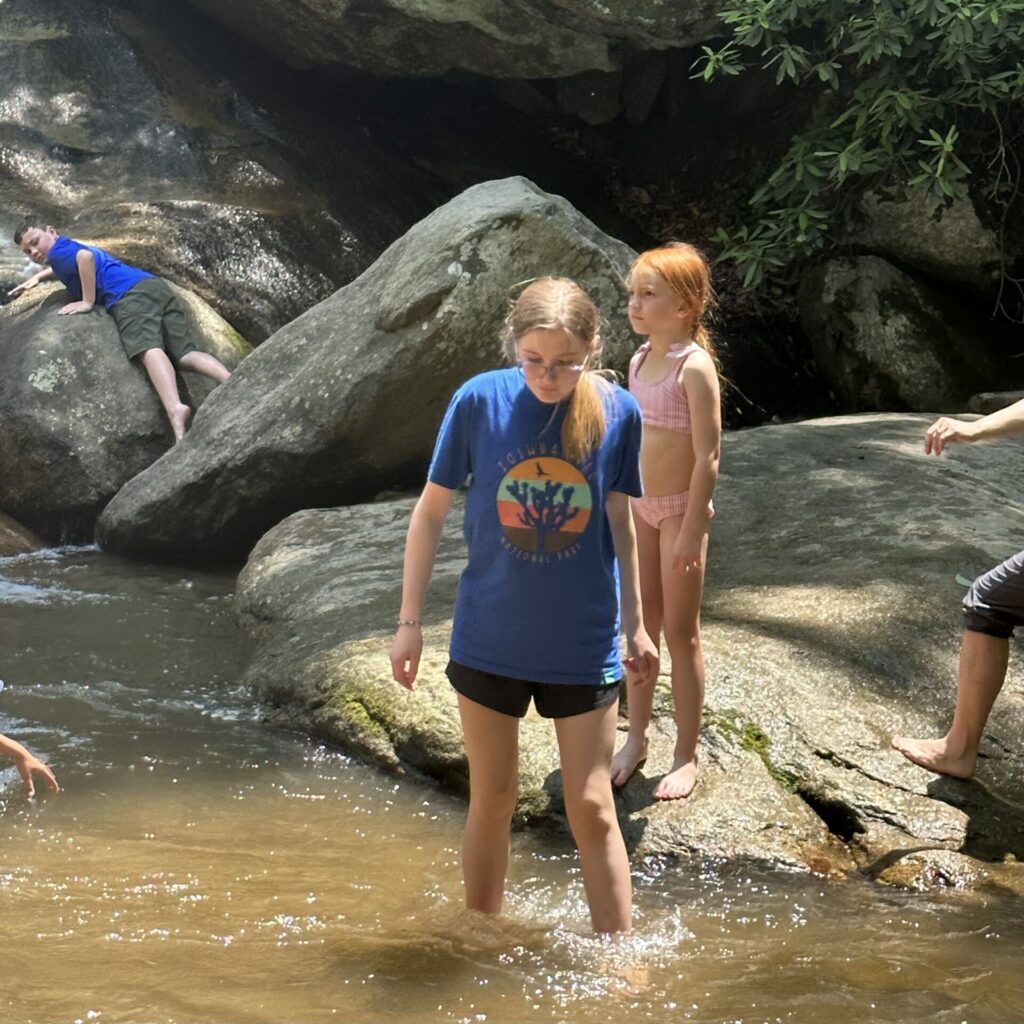 we stayed long enough to cool off and maybe get some pre-cancerous cells and then we departed for the final stretch of the hike. the final cool spot on this hike is the old homestead. we hopped off the trail to wander through a grass field and let ruby frolic in the grass a bit. the stone, of "stone mountain" that we were standing on top of an hour or so ago, makes a lovely backdrop.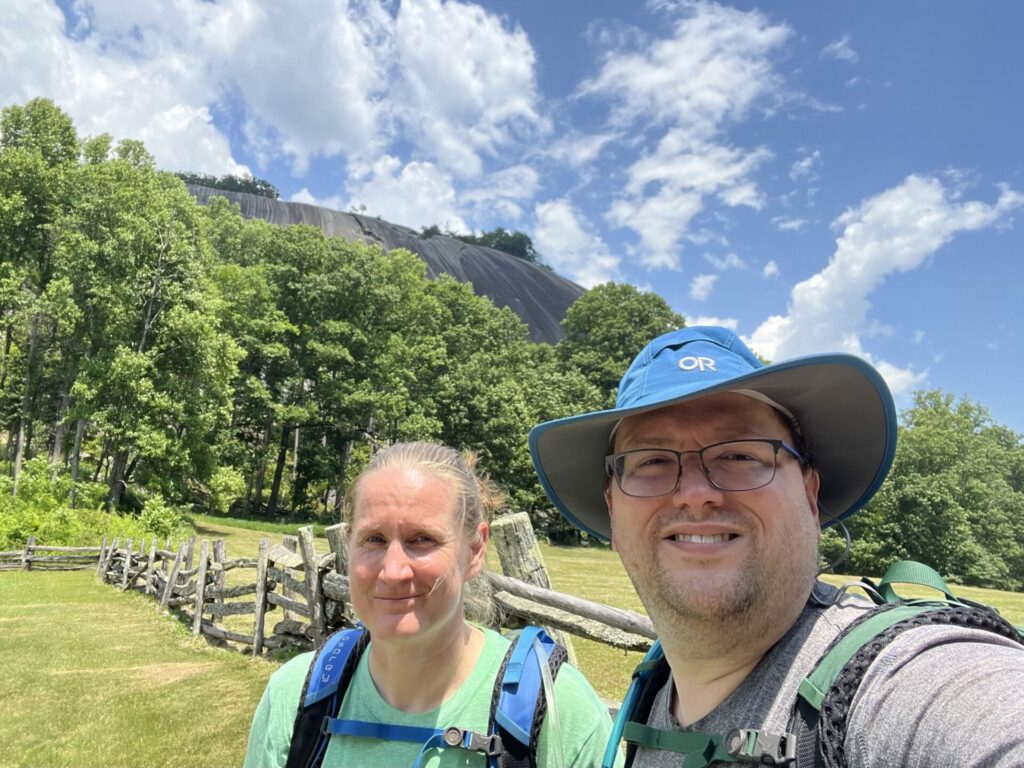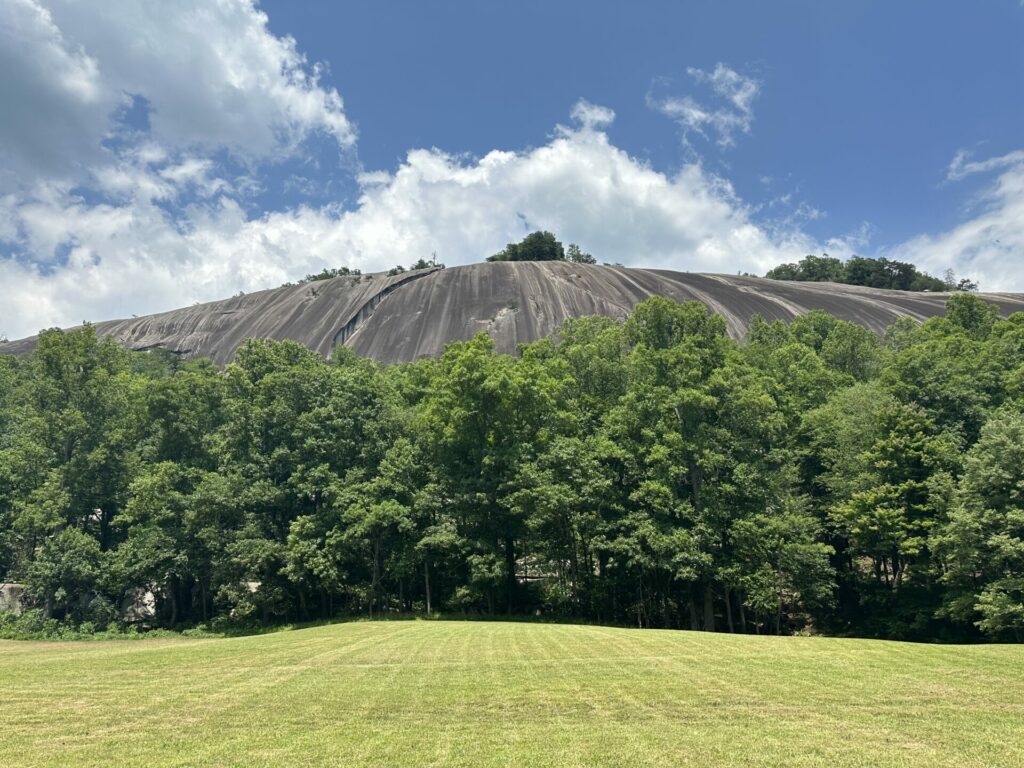 ok. i lied. there was one more favorite spot for ruby. a muddy and gross creek to lie down in and cool off and be totally gross.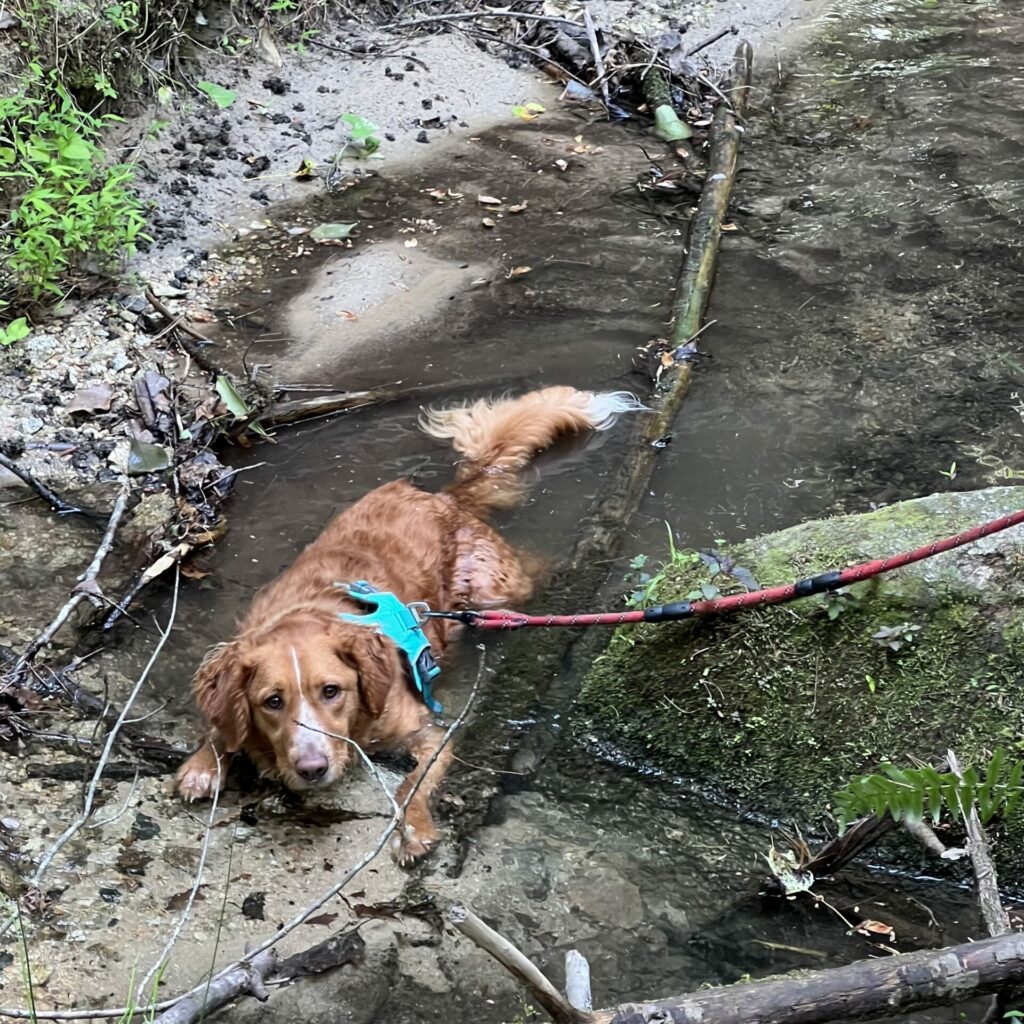 and then. we were done. we hit up the usual spot for post hike (bribe) ice cream and headed back to winston salem. the end.