on our way to our next adirondack lodge, we stopped at the adirondack experience, a cool museum with tons of exhibits about the history and culture of the adirondacks.
the first exhibit that we visited detailed how people traveled there over the years (and cleared all the snow)…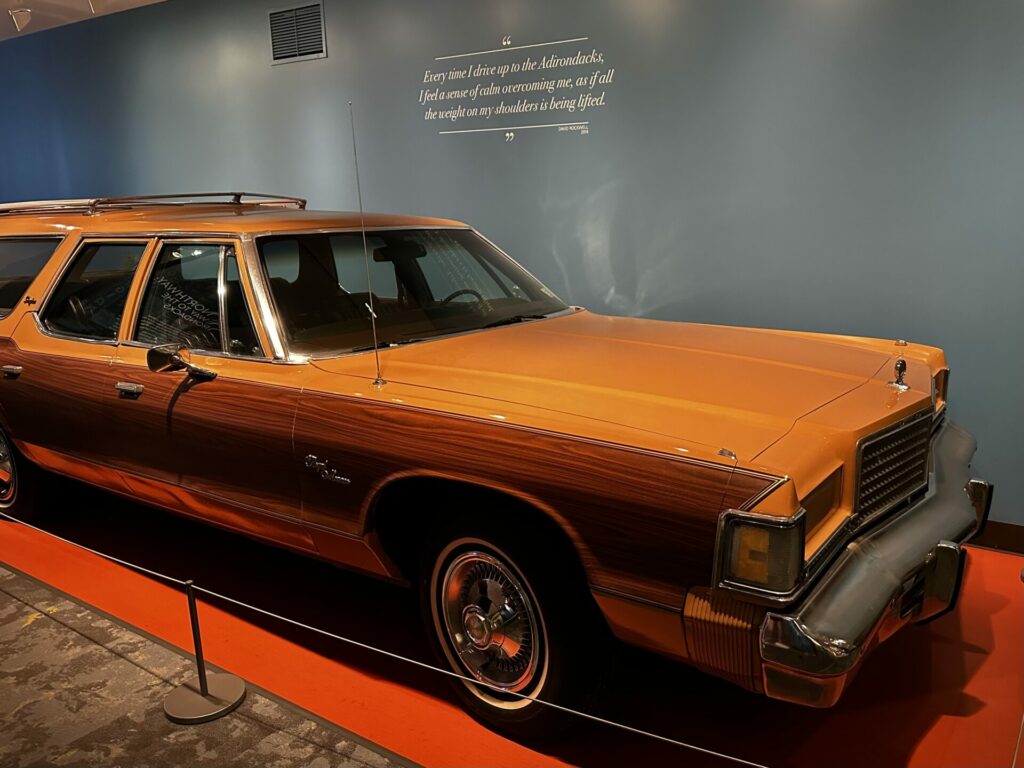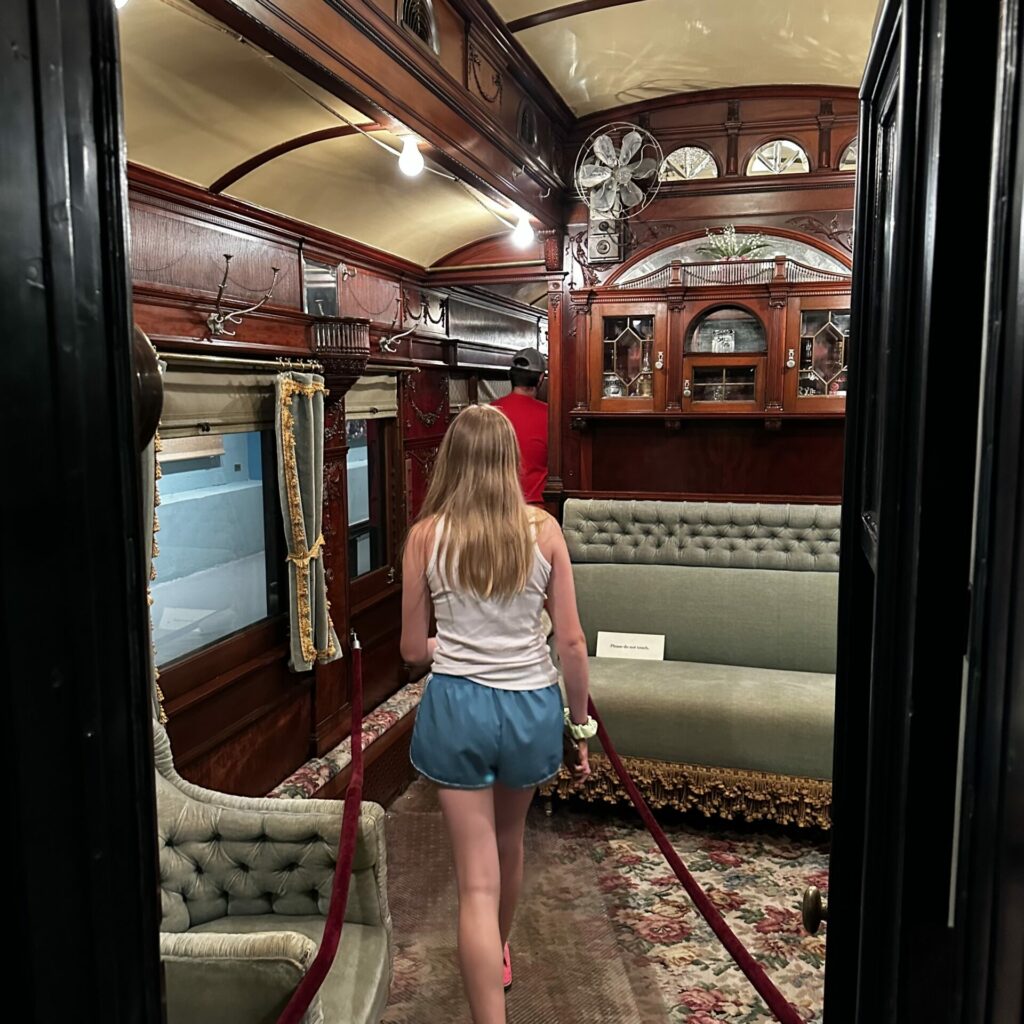 of course we spent some time at the lincoln log station, constructing our own log cabin neighborhood.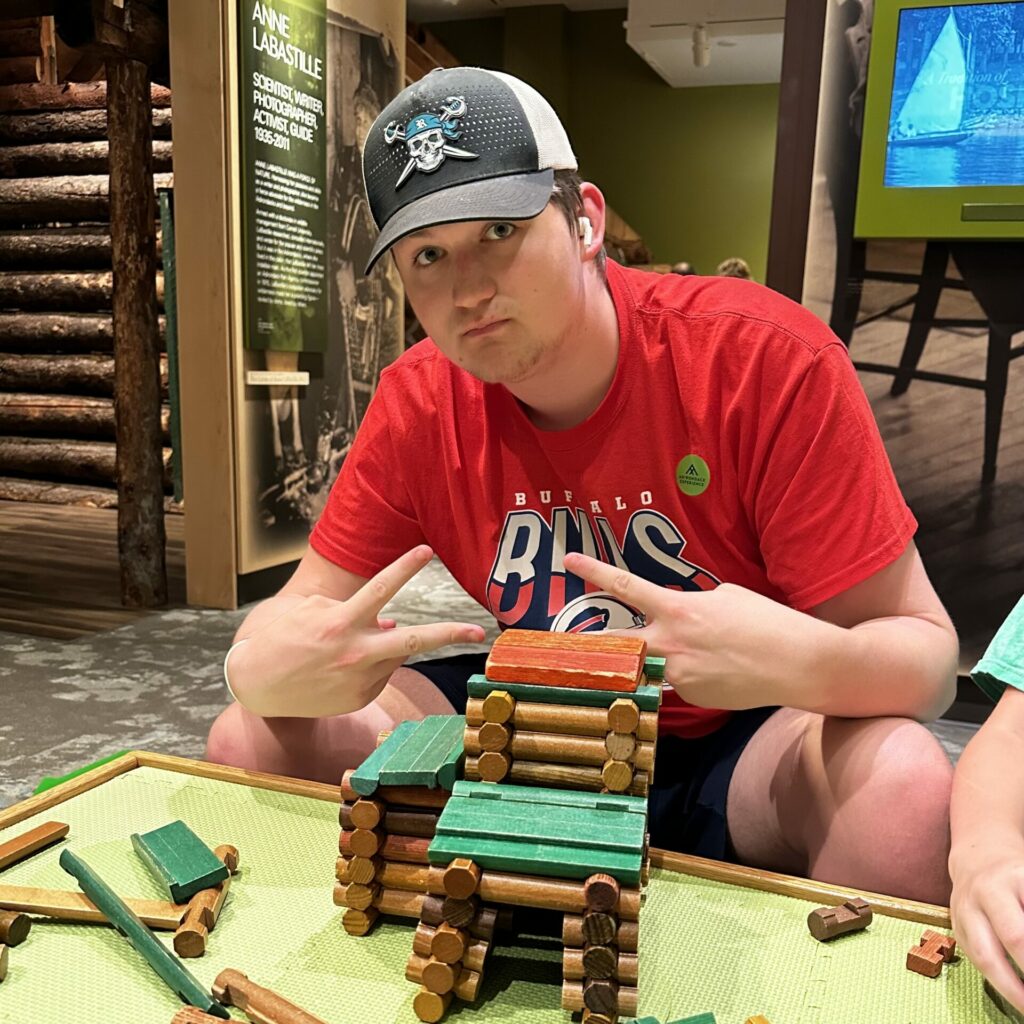 always a fan of play kitchens. or play s'mores making stations.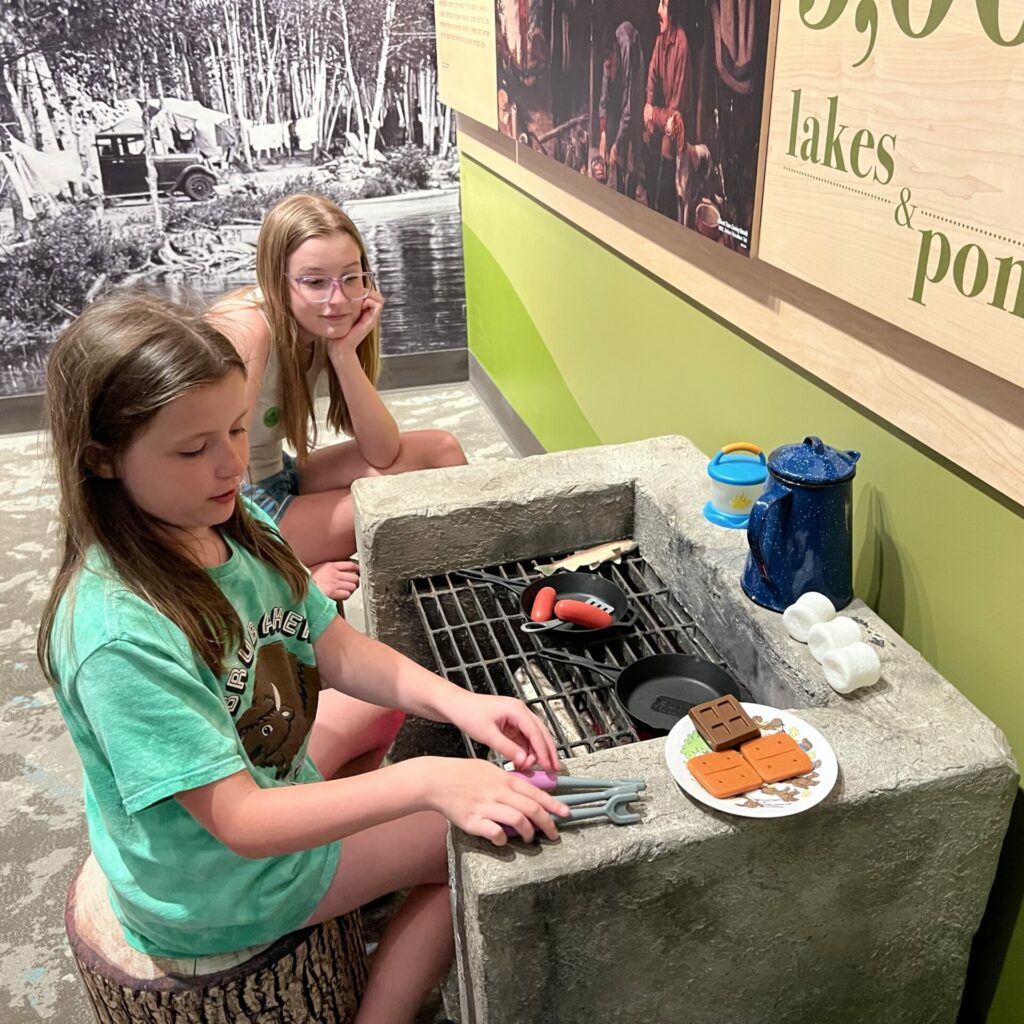 i definitely made the kids put on flannel jackets and help clear a fake log jam on this interactive exhibit.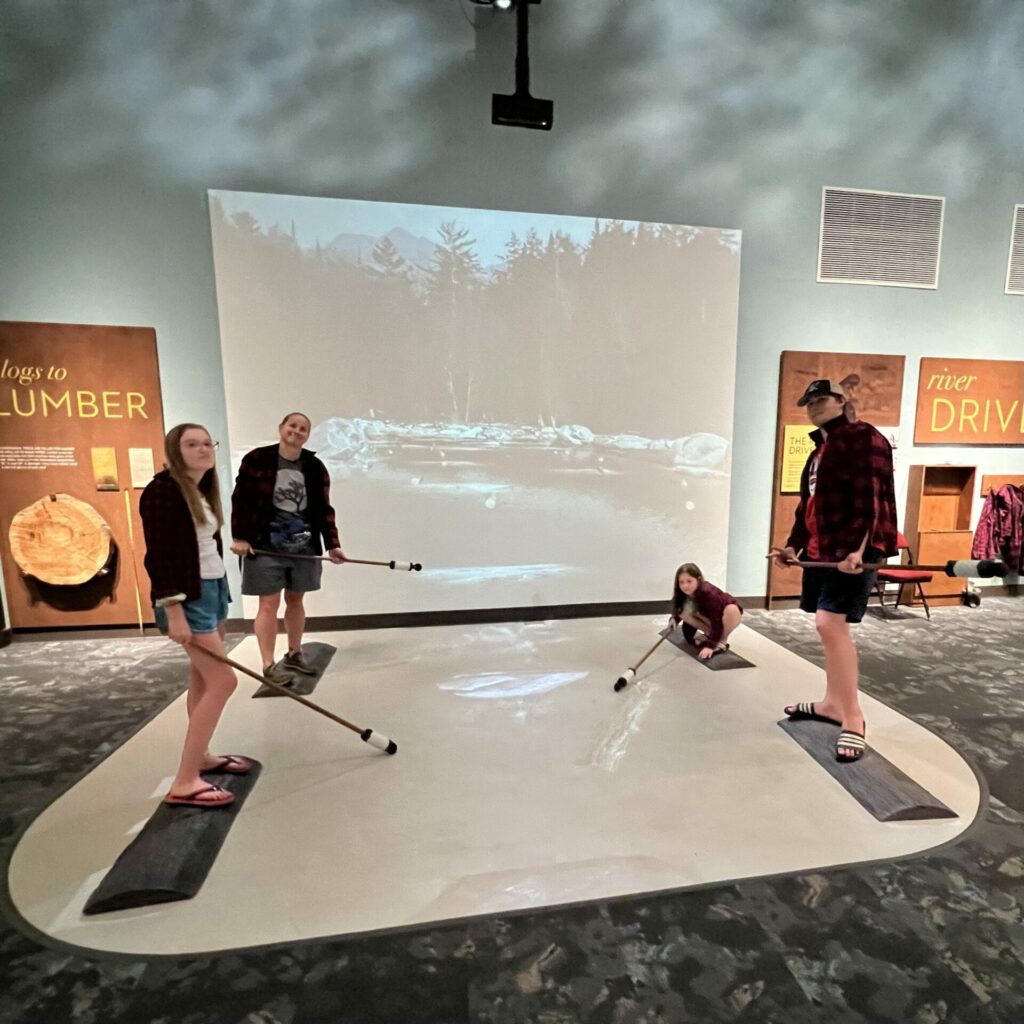 hazel and ike did some pretend tnt exploding.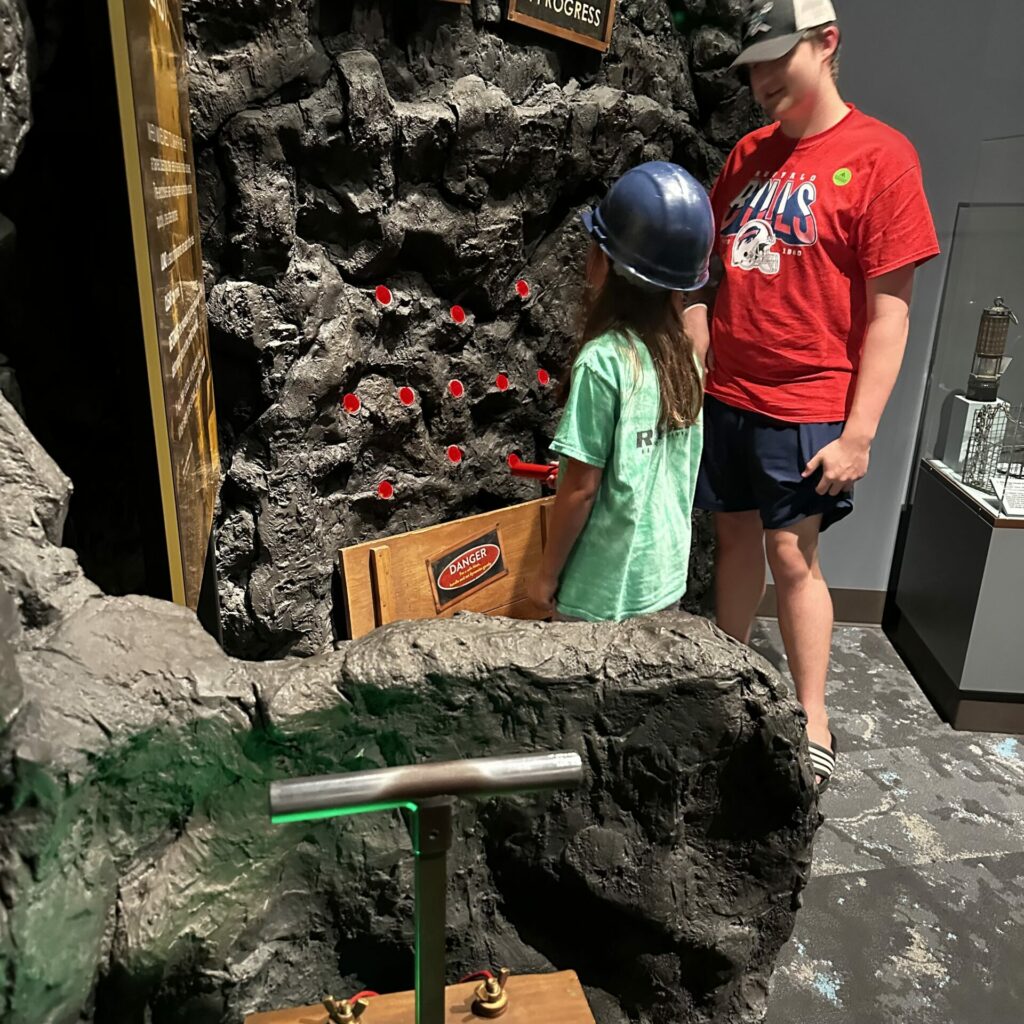 the girls spent a good amount of time in the art center, making some outdoor themed creations. isaac did not participate. 🙂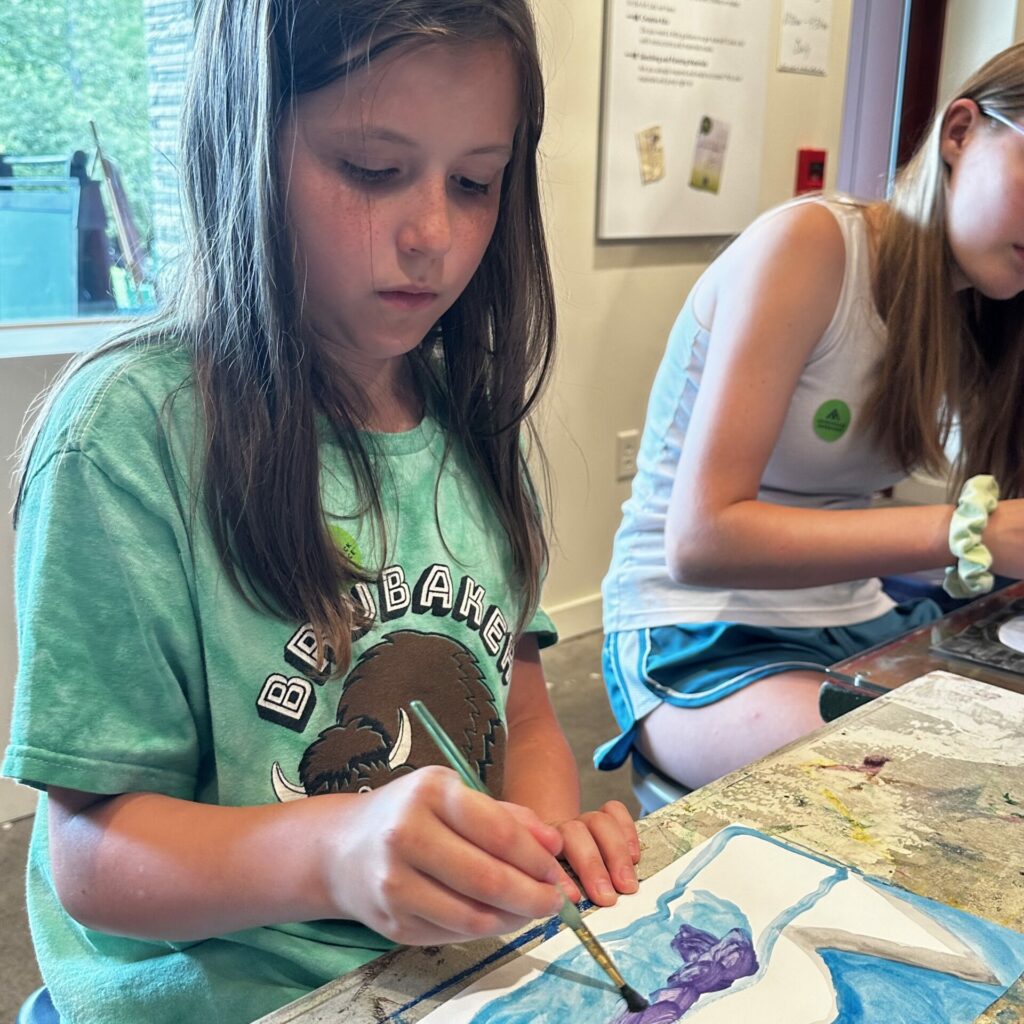 the art room was in the back of a huge art museum, dedicated to so much adirondack themed art and local artists. it was pretty awesome.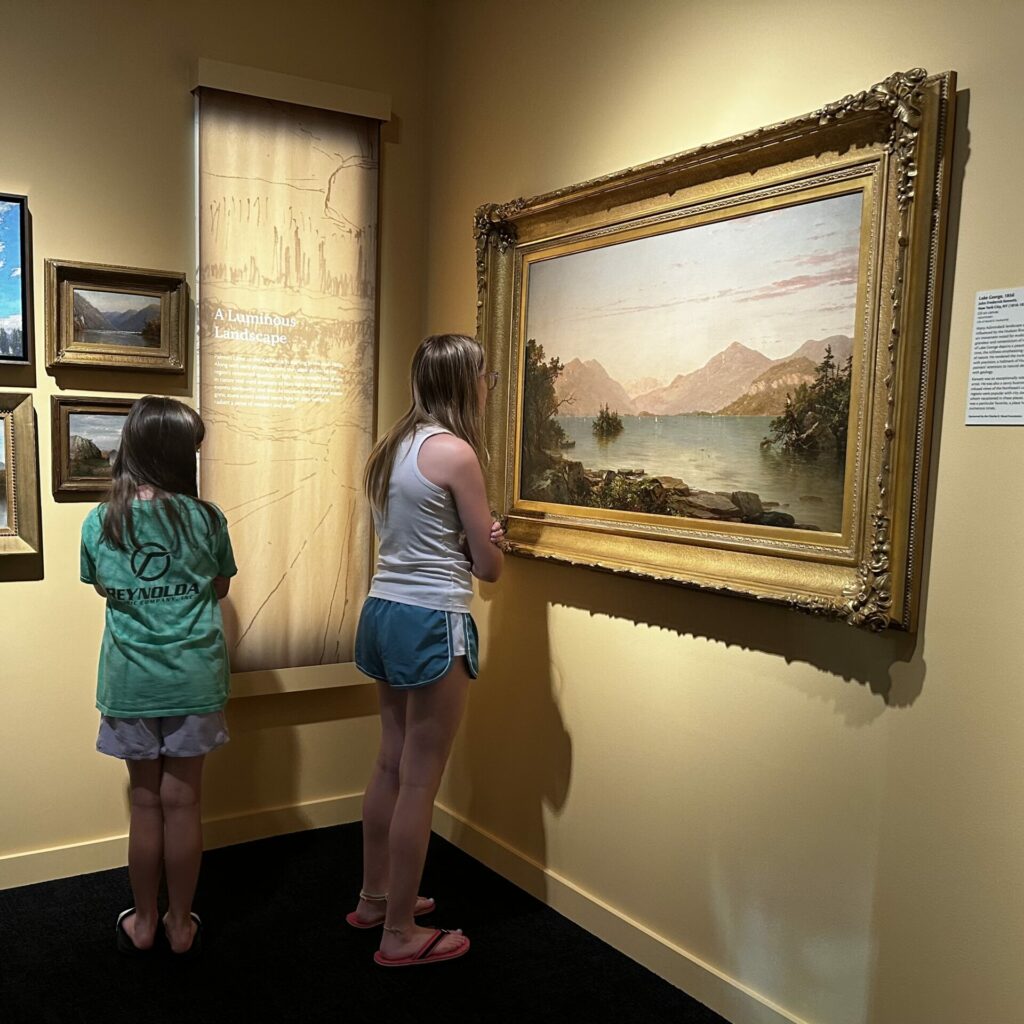 in the back of one of the buildings (there were many. basically a complex.), we got our first real glimpses of the beauty of the lakes and mountains of the adirondacks.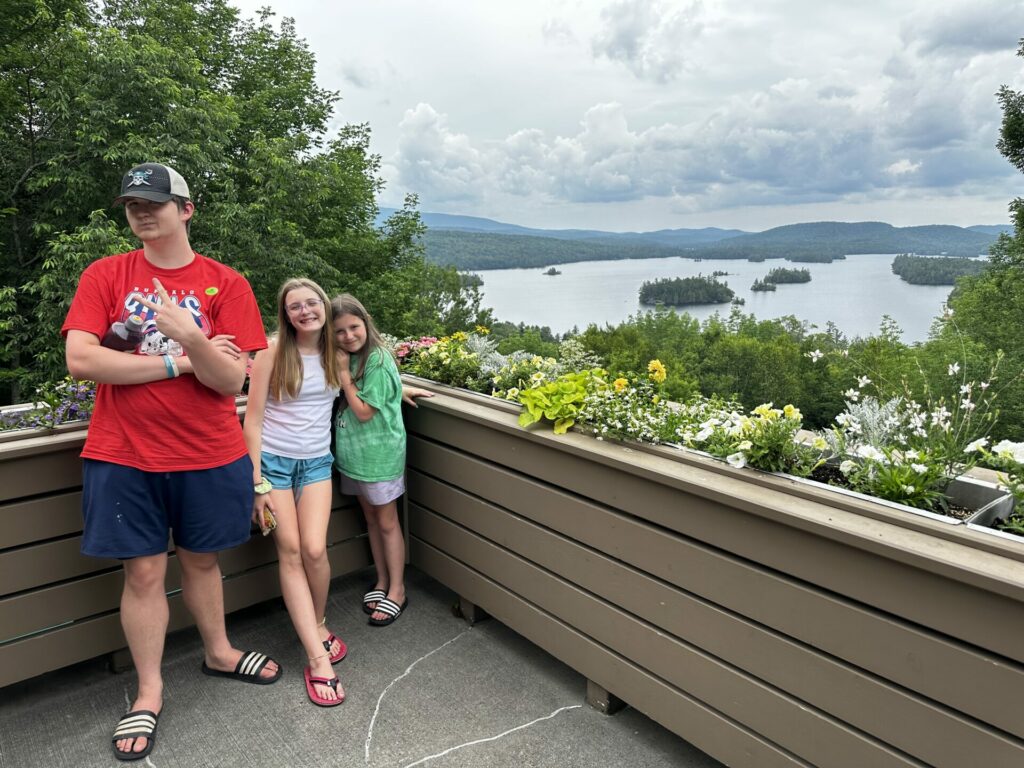 we finished off our time there in the boat building. there were dozens(?) of different boats used in the adirondacks throughout history. and we were able to talk to the resident guide boat builder while he worked on a single guide boat that will take him two years to complete. it was quite interesting and informative.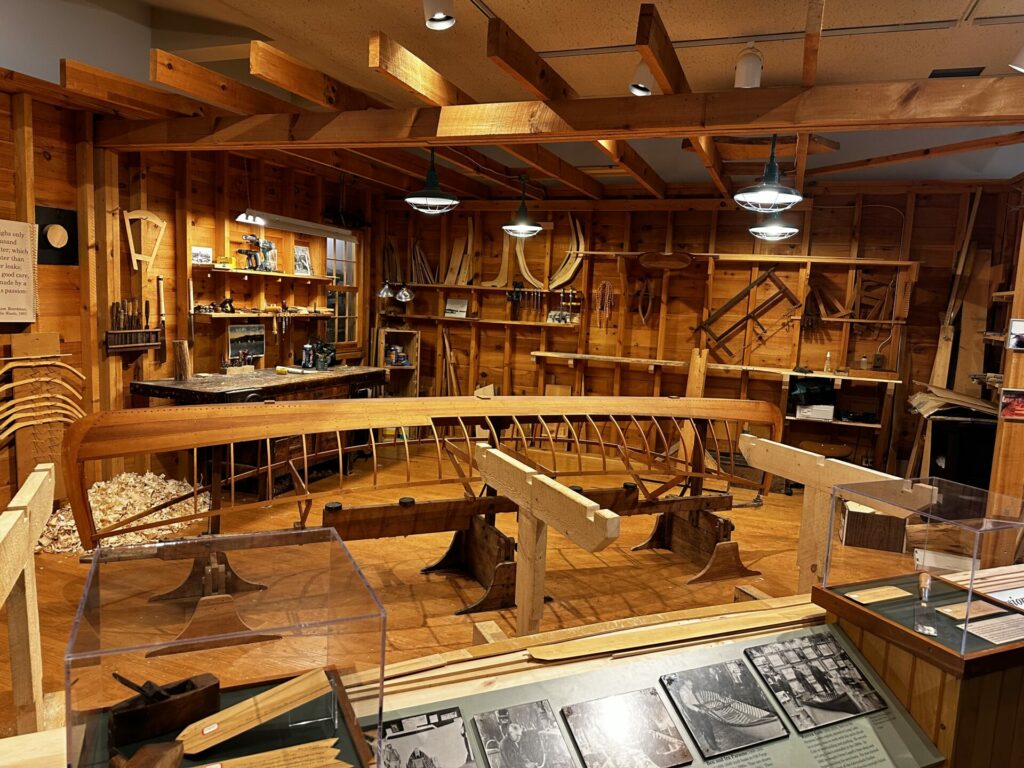 ok. really we finished off our time in the gift shop, looking for the perfect stickers and patches. some of us taken in by the stupid candy and plastic trinkets. and then. finally. we were on the road, down the final stretch to our lodge for the week of adk adventures….