as we traveled from the homeland of batavia to our next big desination (the adirondacks), we made two overnight stops, ithaca and utica. both places near and dear to my heart.
first up. ithaca. on our way in from batavia, we first stopped in corning to check out the museum of glass. after that, we visited the home of my long time pal, mary casey and then checked into our hotel. in the morning, our first order of business was hitting up the ithaca farmers market.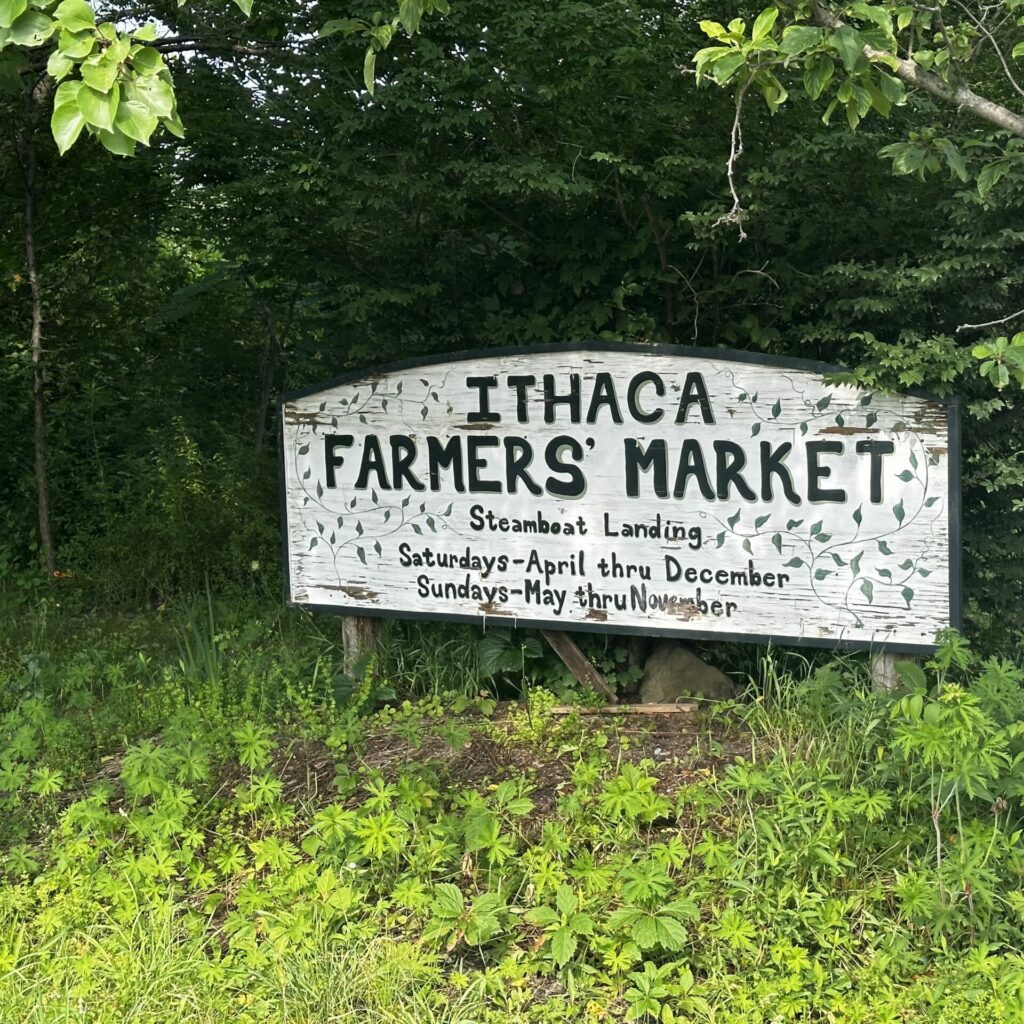 we bought up all sorts of things. most importantly, coffee. but also, juneberries, rhubarb pies, and chicken art. also, not shown: maple syrup, sour dough bread, other pastries and treats, and locally made silkscreen t-shirts.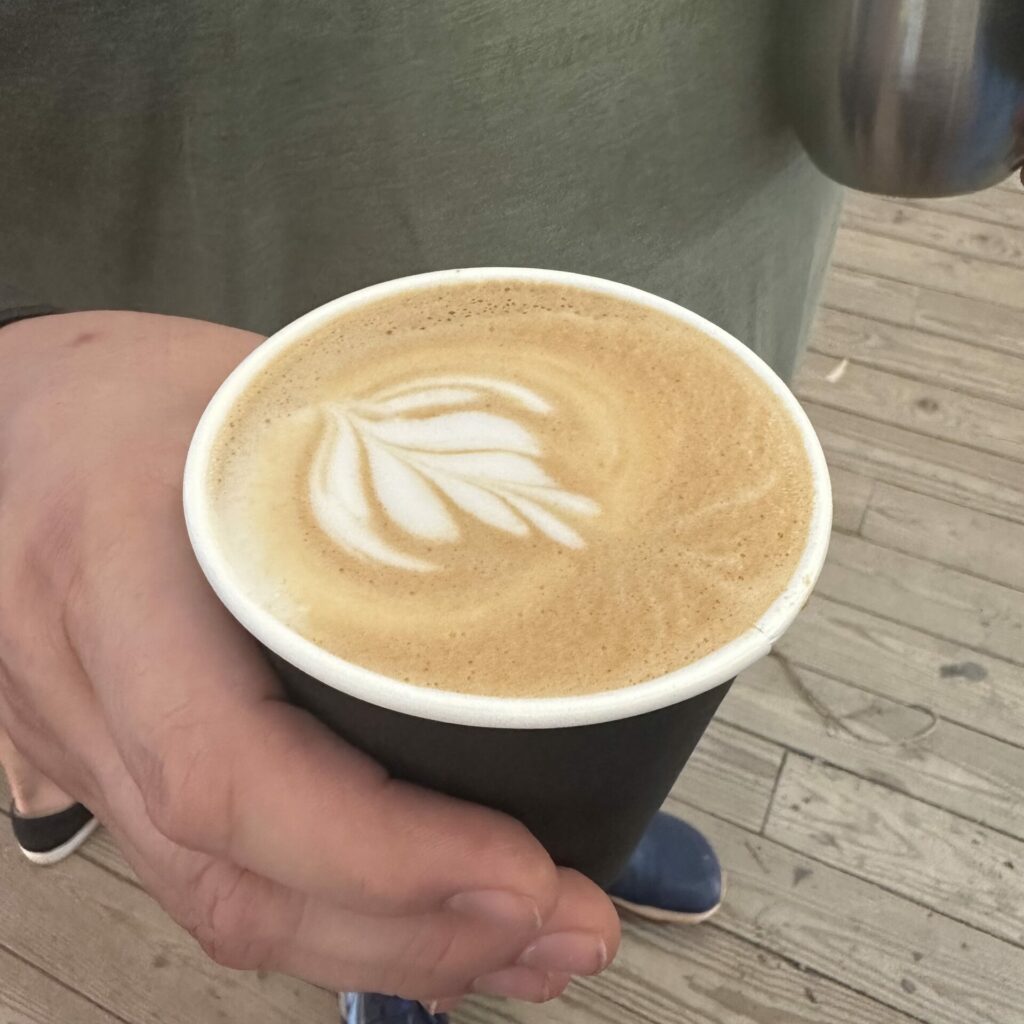 after a lovely morning at the farmers market, i bid farewell to mary for a second time, and we heading to the ithaca commons to purchase a family pack of "ithaca is gorges" t-shirts (really, just derek and girls). from there, anna and i walked to a fabric store, where i found some good stuff to add to my stash. and happened to run into mary again. so random.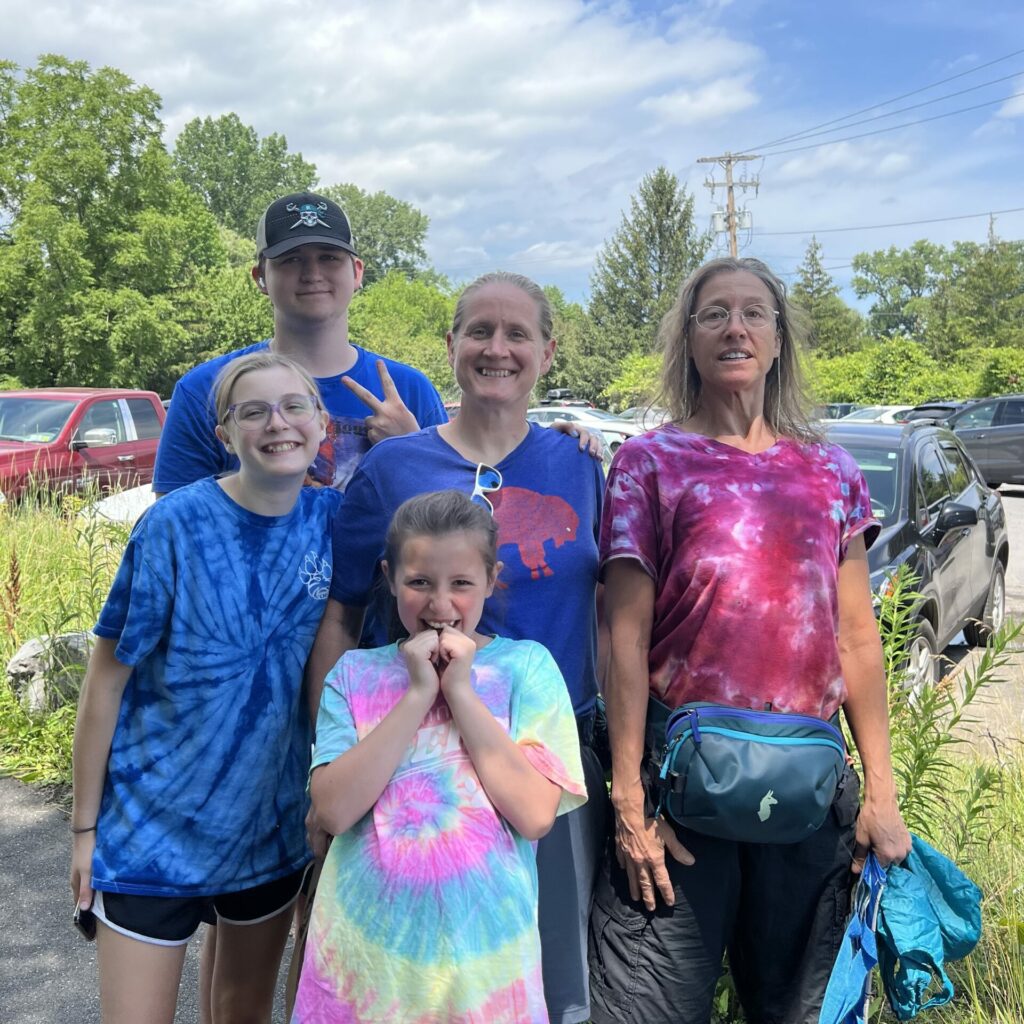 at this point, we had reached a crossroads. we had initially planned to do some hiking in ithaca (the day before, but rain/weather forced us to opt for the glass museum). we had also planned to depart from ithaca with enough time to do some things in utica. but, i felt like i couldn't leave ithaca without doing something in a gorge, and since the kids were sort of over it for the day, we selected a relatively short little hike at robert treman state park.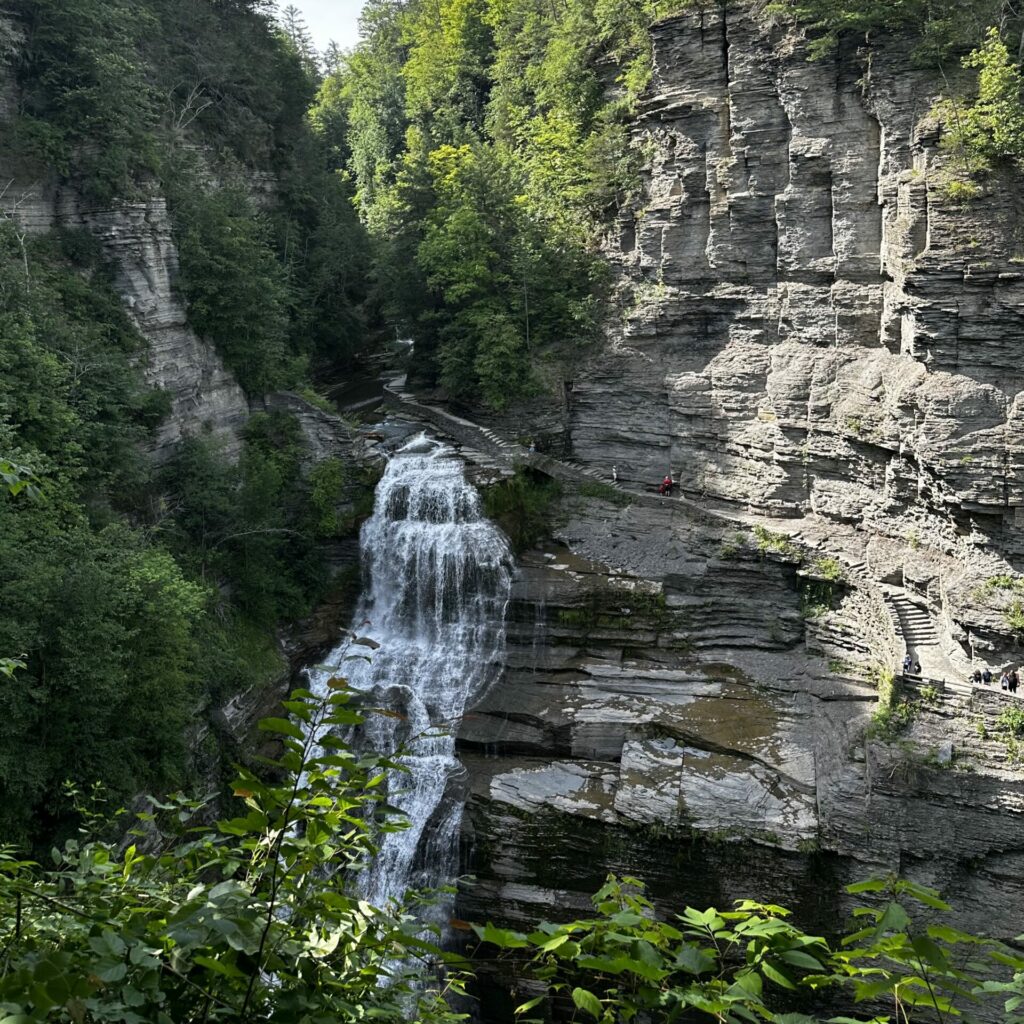 we were sort of confused about the layout of the park and thought we would have an opportunity to do some swimming somewhere along the hike. hence, the bathing suits.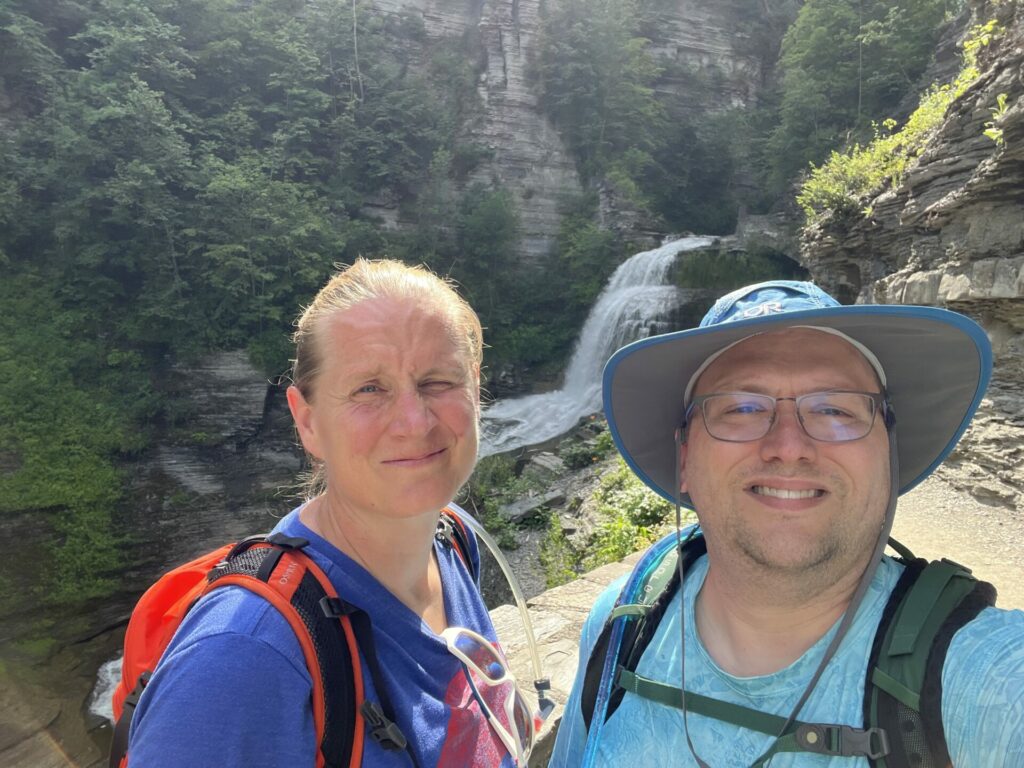 but alas. there was no such spot. but the views were lovely. and it was decided less people-y than the other gorges we have been to in the finger lakes region in the past.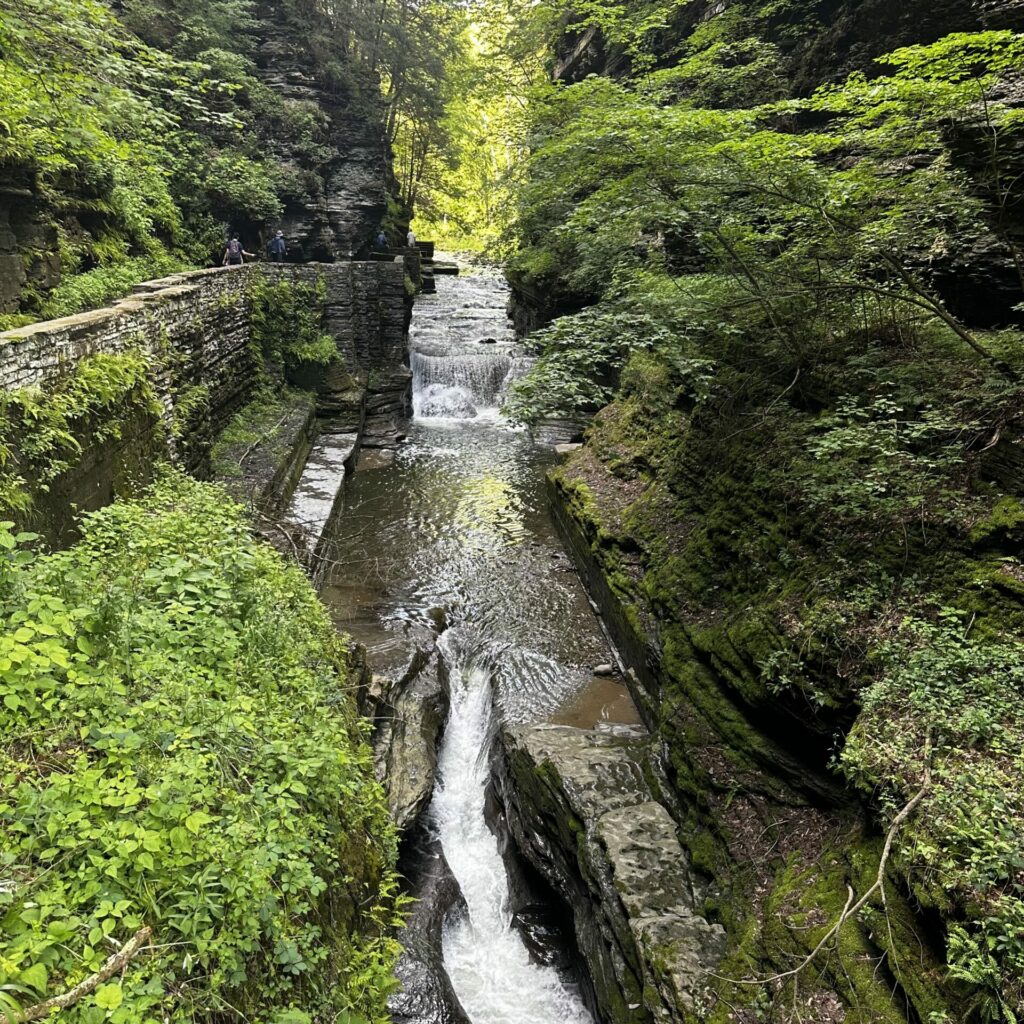 after the hike, we asked a ranger how to get to the aforementioned swimming area and she gave us directions and we headed over. return of the people-y-ness. by the time we got there, the sun was going down and the water was quite cold, so we only lasted a few minutes before heading back to the car, changing, and hitting the road to utica.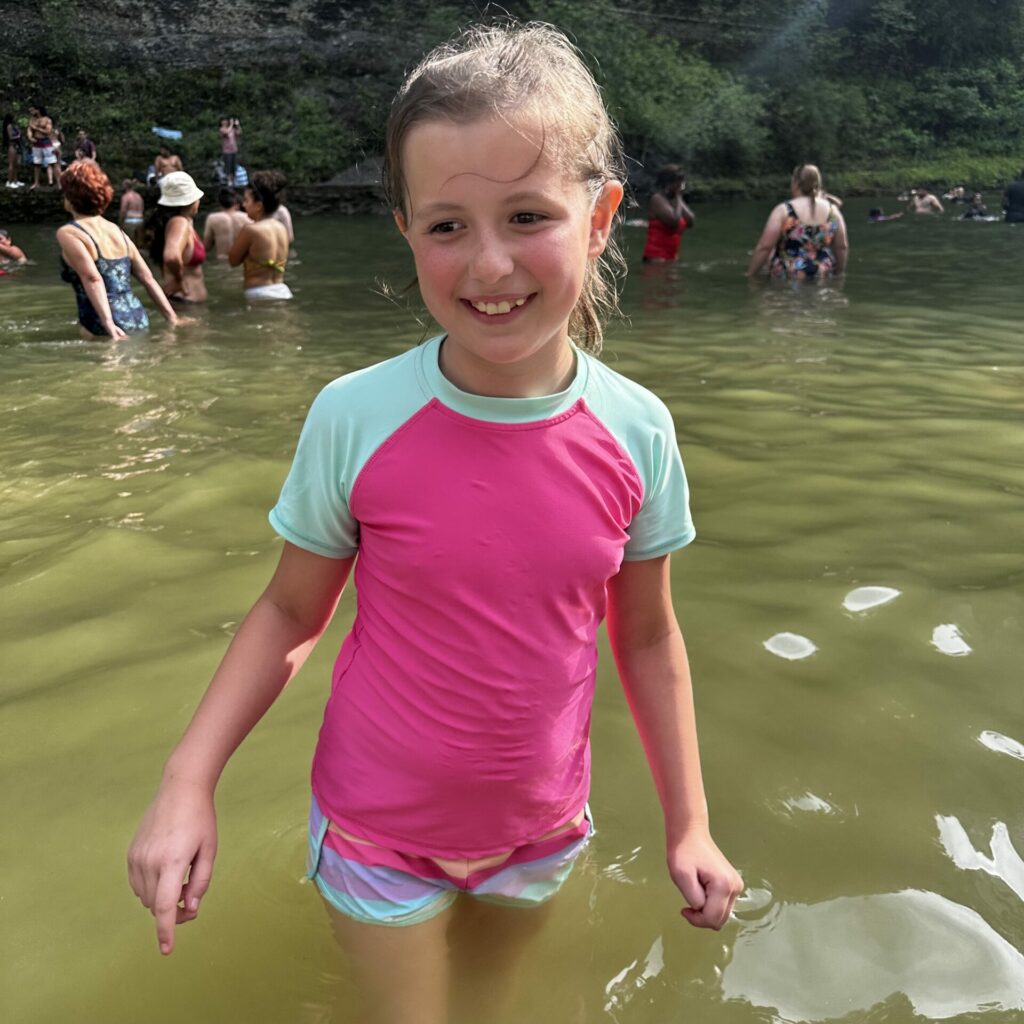 my original plan and reason for stopping in utica was to visit my old college and see/show my kids my hall of fame plaque. but, the college is closed on saturdays in the summer, and i didn't have much else i really wanted to do. so, when we rolled in at 8pm, the only activity that really came to mind was partaking in some traditional utica food. there were several pizza places i frequented in college, but o'scugnizzo's is the only one that serves "upside down" pizza. so, that's where we went.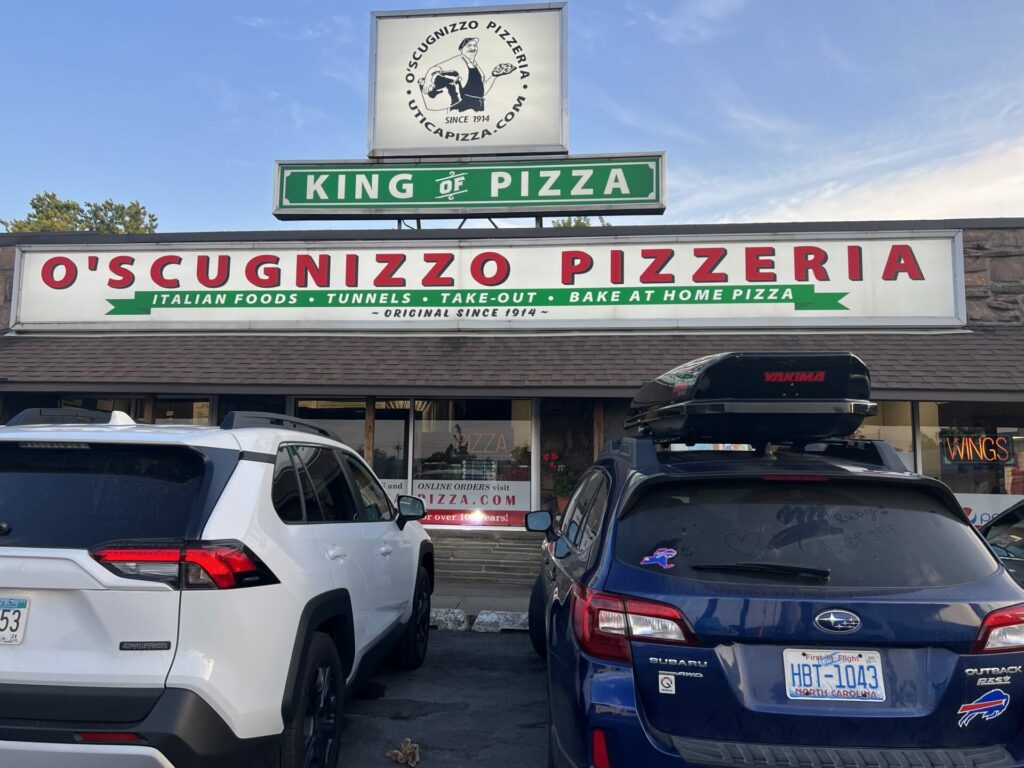 first the toppings. then the cheese. then the sauce. the kids weren't really in love with it. but, they survived the harrowing ordeal of eating the same ingredients they know and love, stacked in a different order.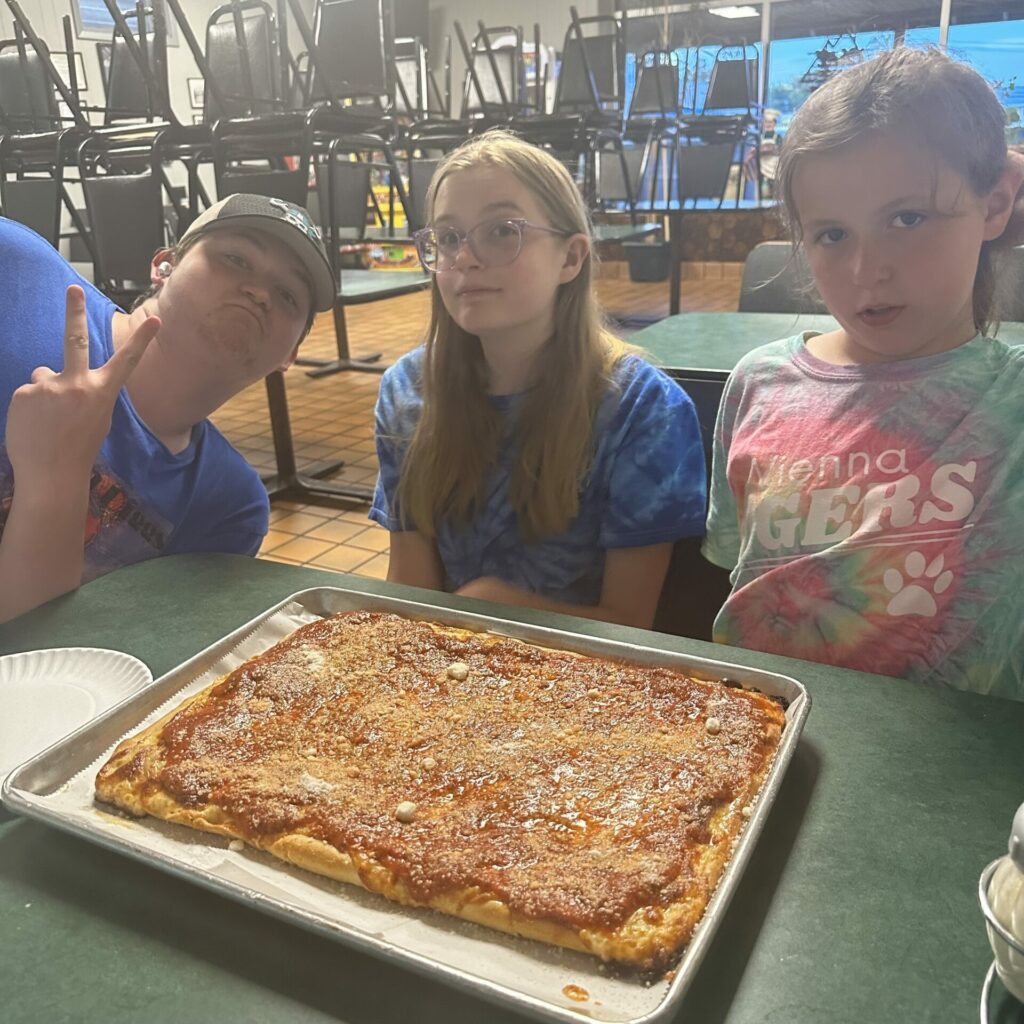 on our way into utica, i had reached out to a few local folks to ask where the good pizza was these days. one such local was my old basketball coach, edick. he talked me into stopping by his place, where he was hosting a little get together, so on our way to the hotel, we popped in. i haven't seen this guy in 17 years, i think. we reminisced for a bit. AND. he had a giant box of half moon cookies from a local bakery and offered them up for us. despite being completely stuffed from upside down pizza, we each had an entire giant cookie, and anna and determined this is a delicacy would should attempt to perfect when we are back home.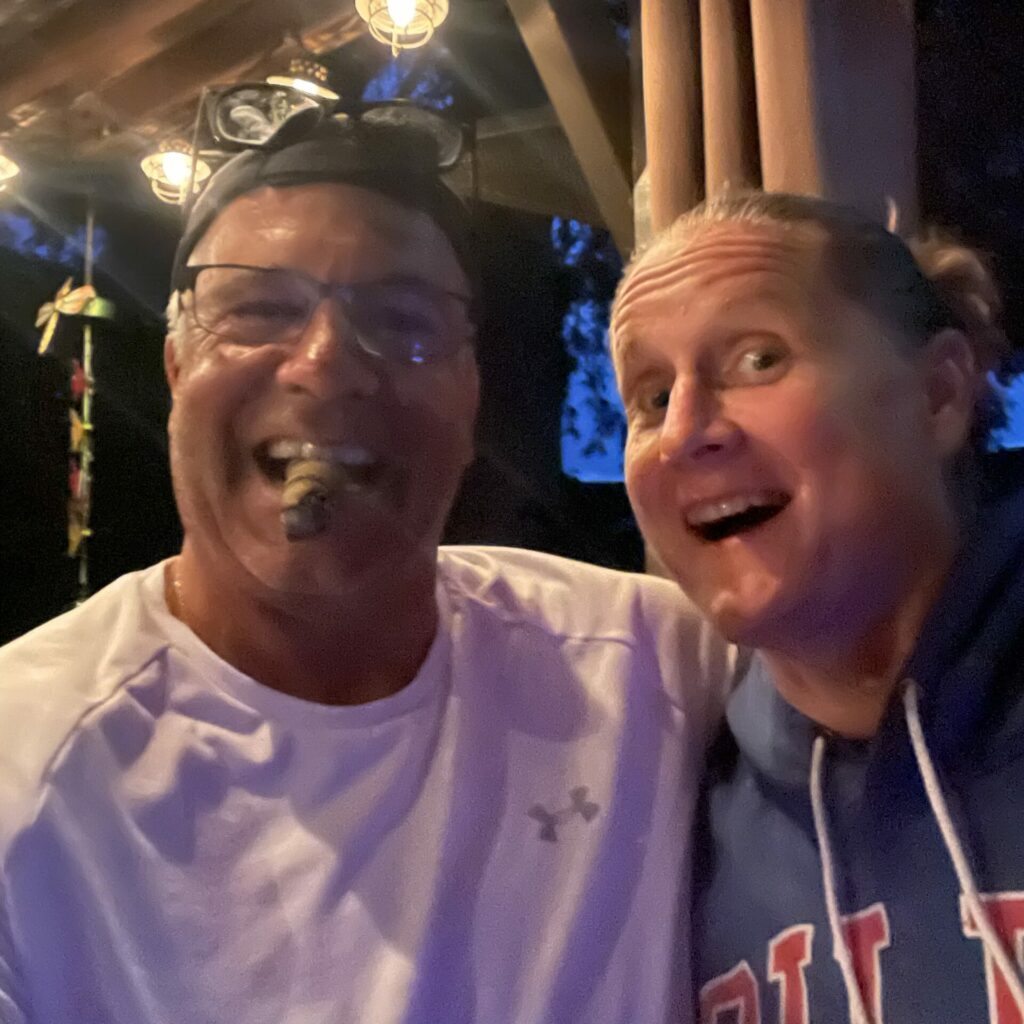 it was pretty late and had been a very long day for us all, so we didn't stay long before heading to our hotel. the next morning, i had one more important stop to make, before we continued on to the adirondacks.
during my college playing days, i became friends with coach edick's girlfriend (at the time). we became good pals and have kept in touch over the years. she is now married to not edick and she and her husband have a beautiful lake house and invited us for a quick little visit. i also haven't seen her (chris) in 14 or so years, so it was so lovely to catch up, in person.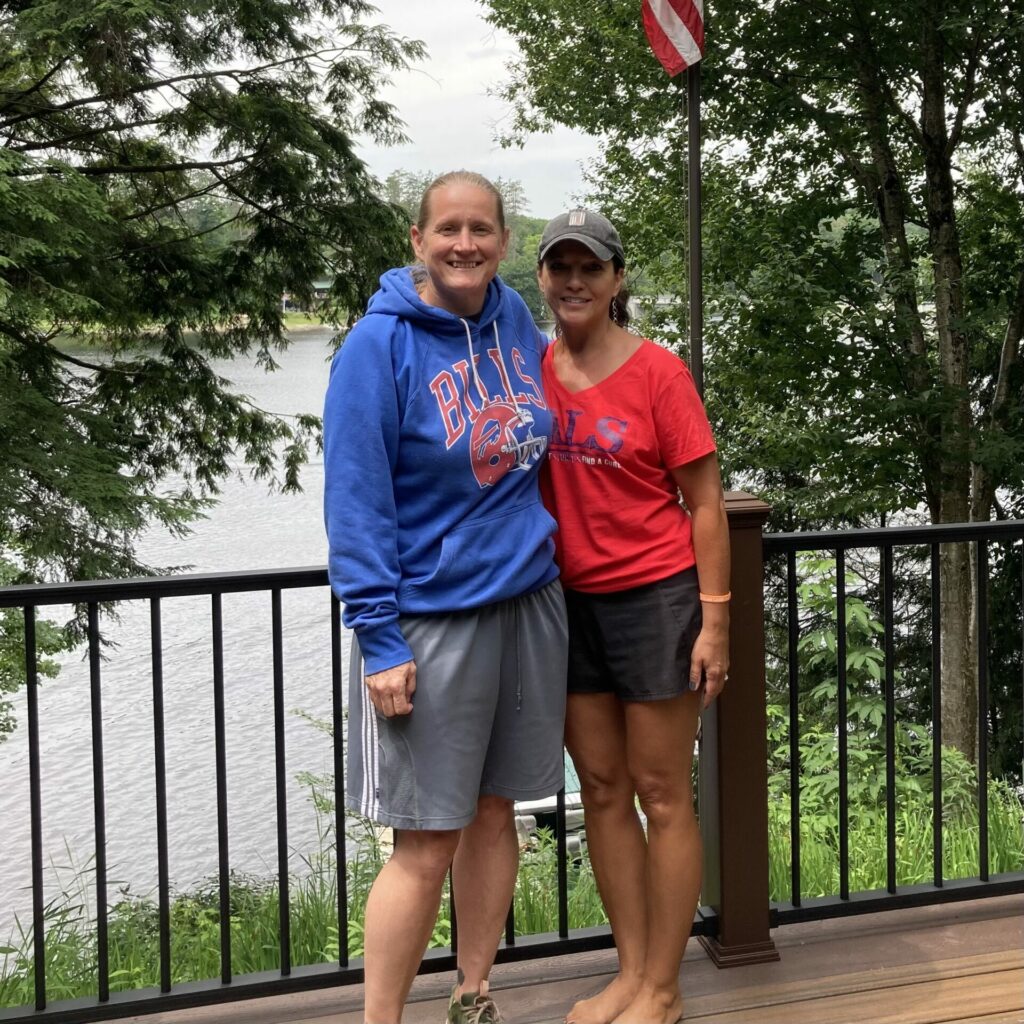 sadly, we had a long drive ahead of us, so the visit was way too short, but i made a mental note to not let 14 more years pass before doing this again.
and then, we were off to big adirondack adventures.