well. there was a LOT of rain while we were in the northeast. like. record rains. and flooding. it was a mess. we had to plan accordingly and squeeze our outdoor plans into tight windows when the skies cleared up for a minute or two.
we had originally planned a bigger hike for day one in the adirondacks, but with afternoon rains forecasted, derek found a much shorter hike that also happened to be pretty close to where we were staying, so we felt good about beating the weather.
the hike starts behind one of the 1980 winter olympic alpine ski locations on whiteface mountain. after we parked, we walked across a bridge with rushing waters below, through the little ski village area, and out the back, where we found a trailhead that headed straight up the back slopes.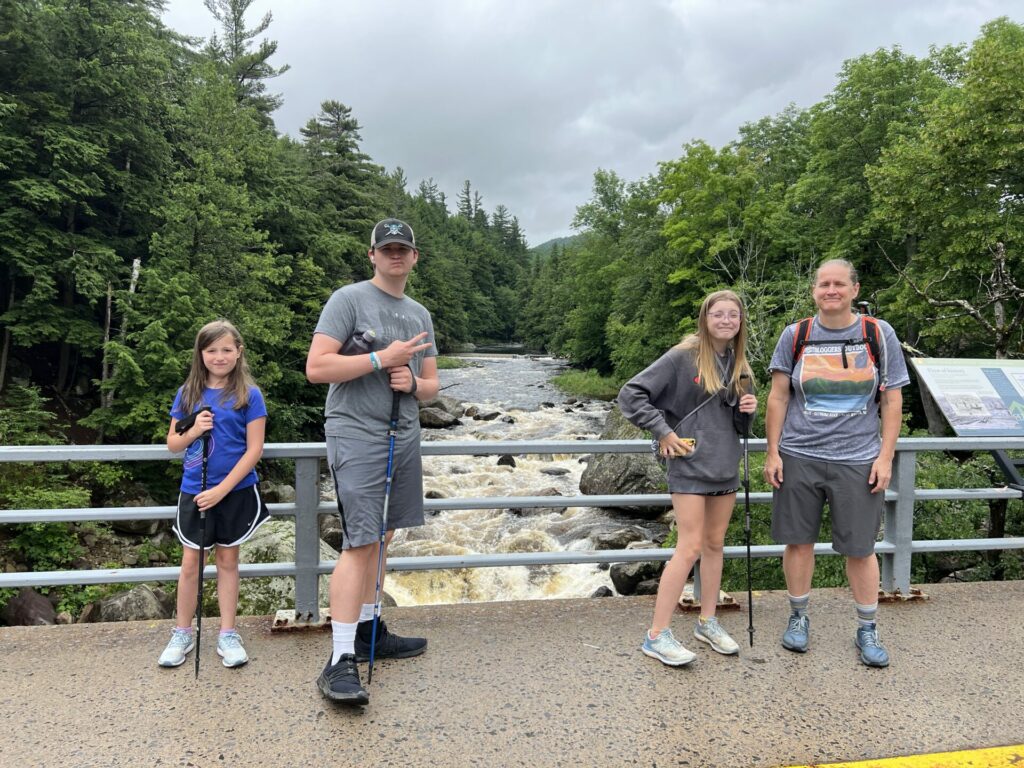 the trail was damp and rooty. and we stopped for all the wildlife type things.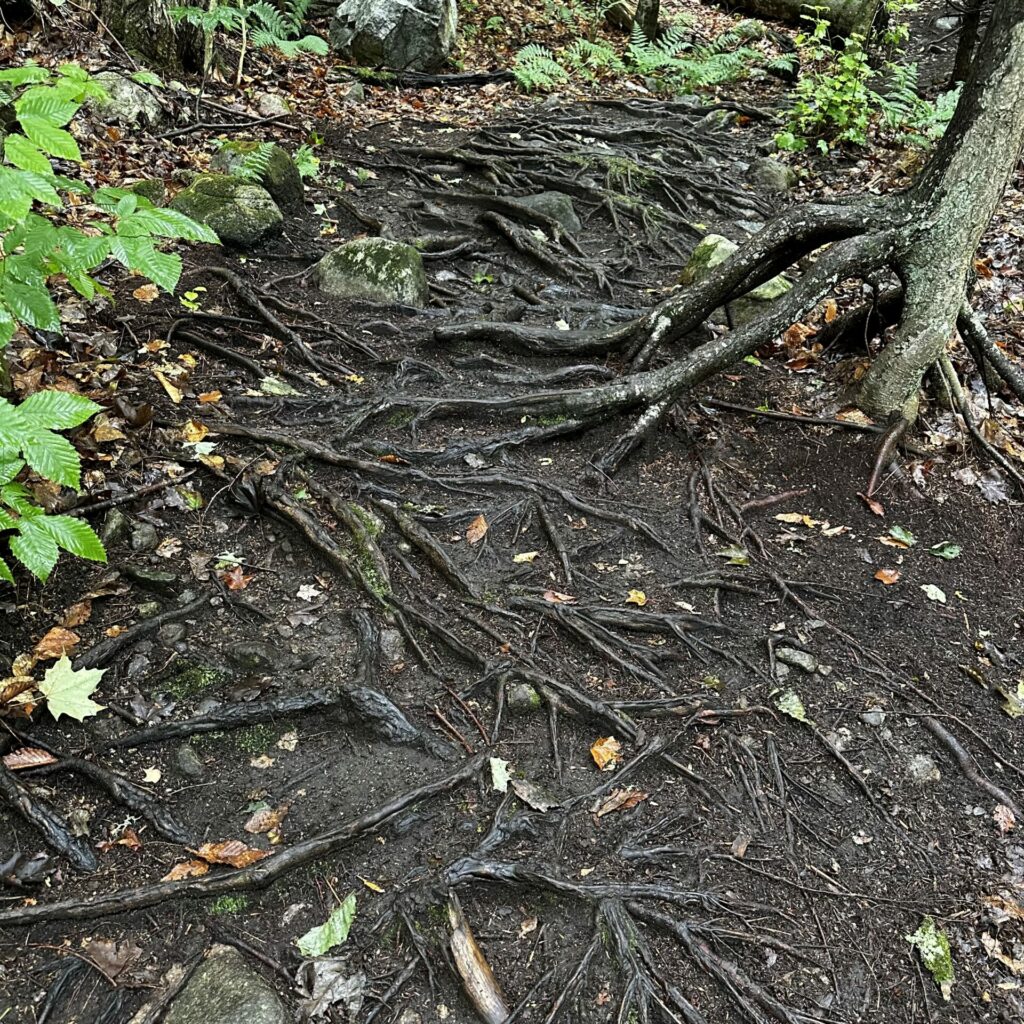 the trail basically followed along a creek that flowed between two ski slopes. there were lots of waterfalls and rapids along the way. and we stopped for many a photo opportunity.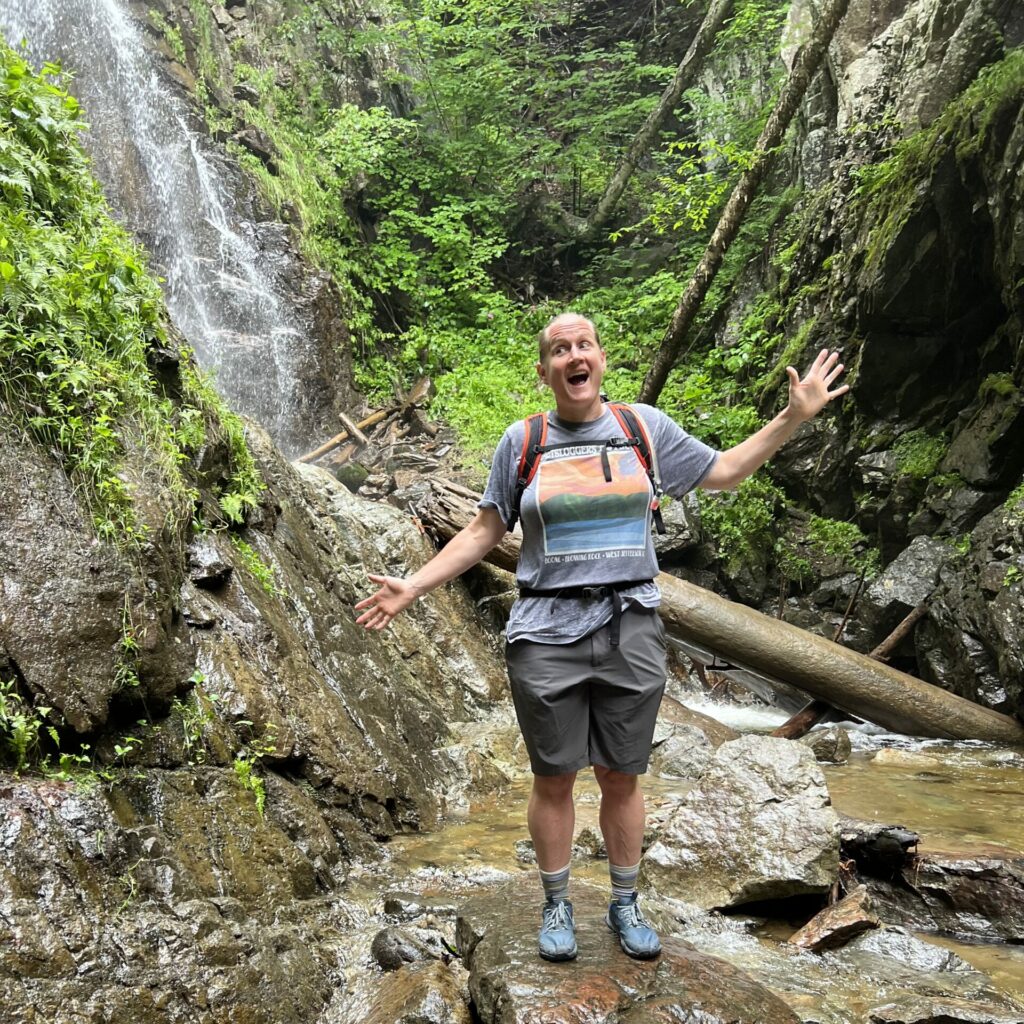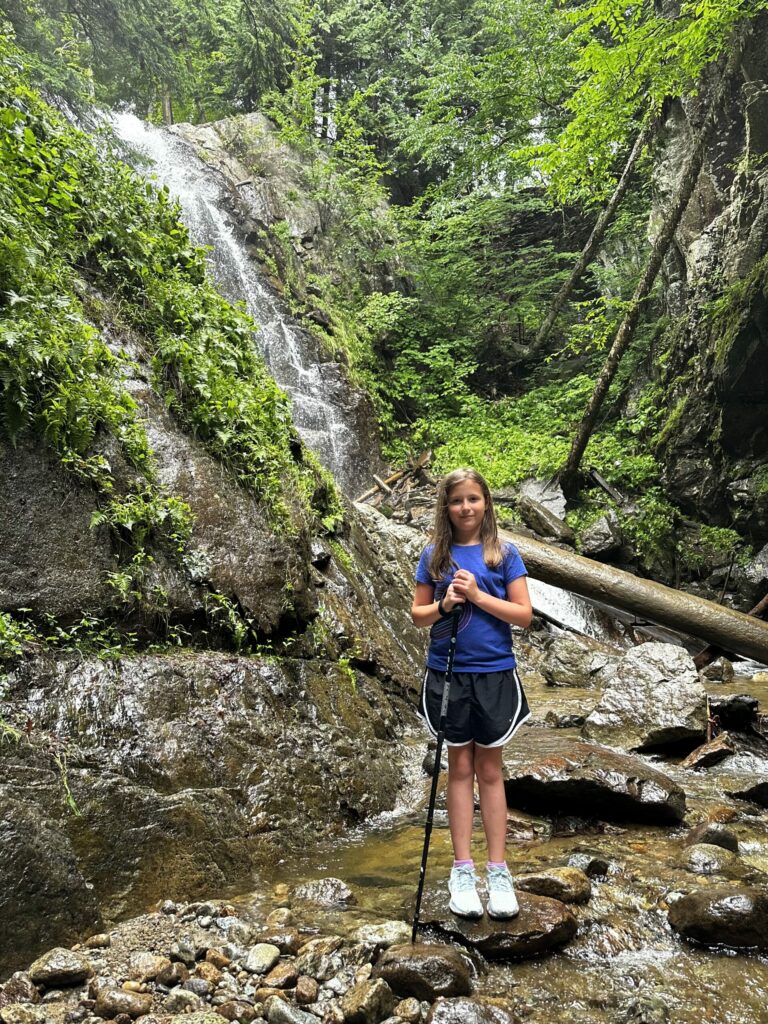 also. if you're wondering. ike dropped out of this hike after an ankle rolling incident, hence his absence from photos.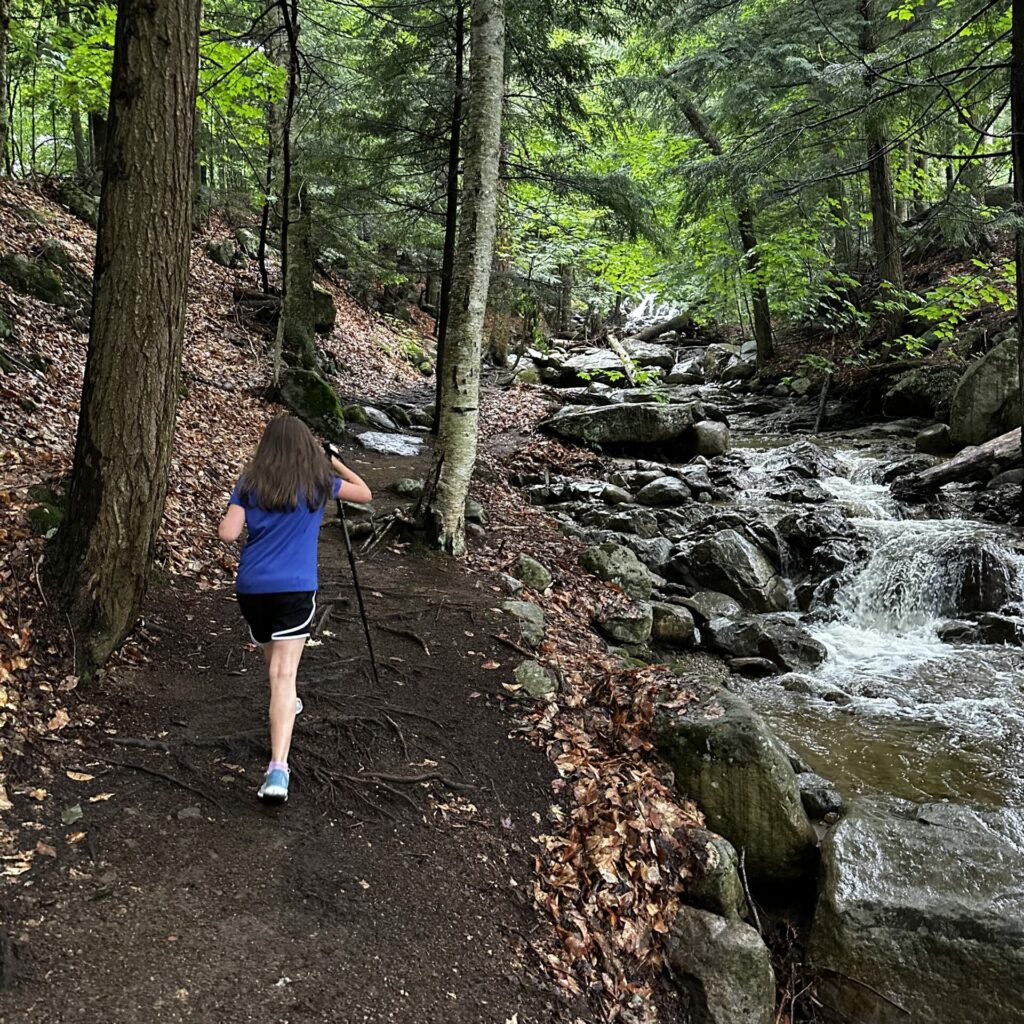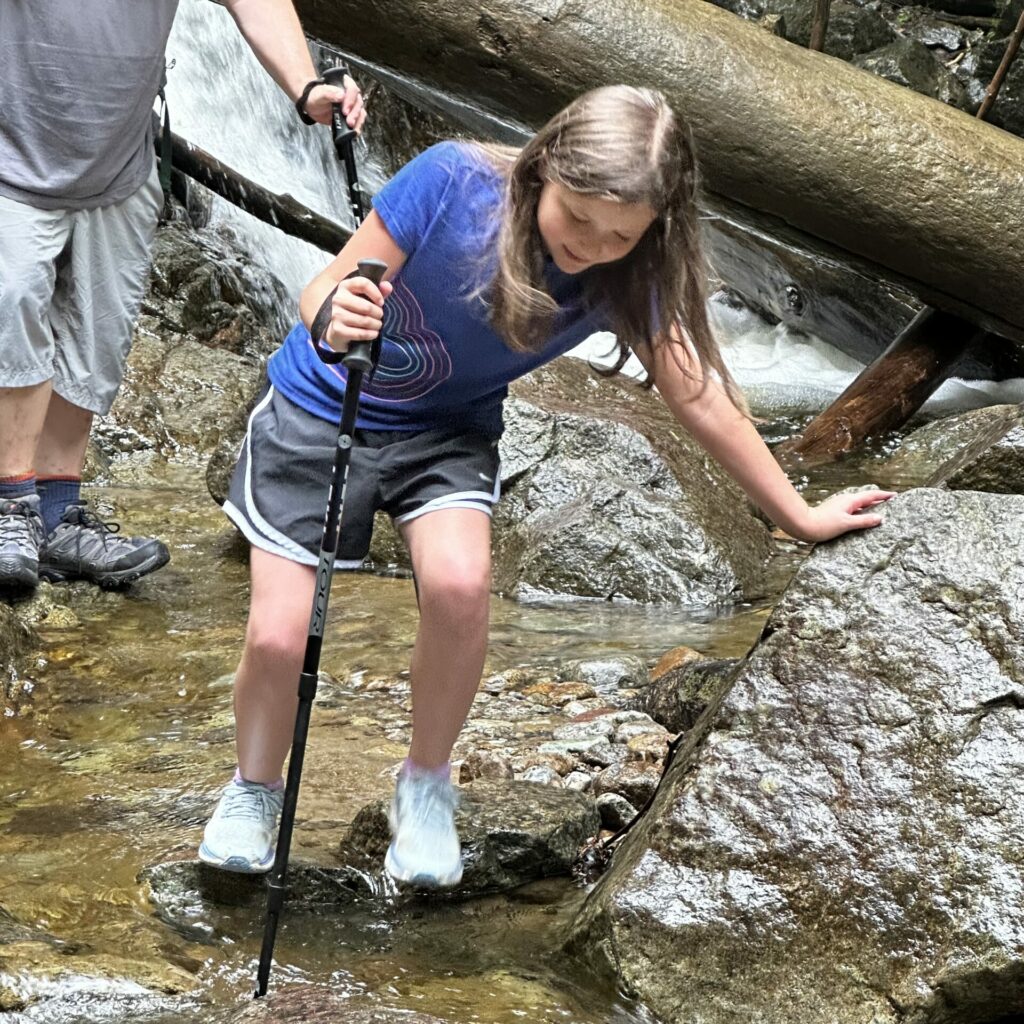 at the top/end of the hike, we popped out at onto one of the ski slopes, which was overgrown with wildflowers, so we stopped to admire and maybe pick a bouquet. 🙂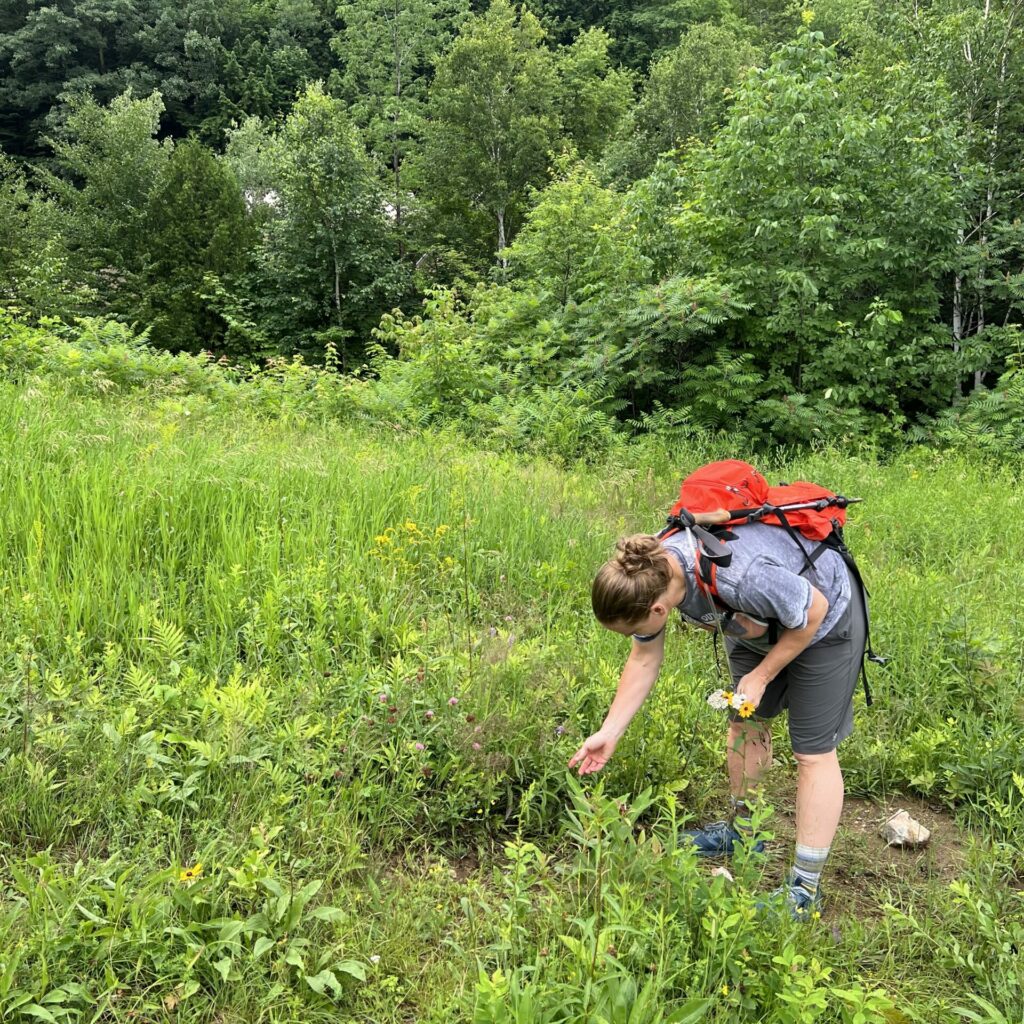 the clock was ticking and precipitation was coming, so we made a very fast descent back to the car. the last half of the hike was definitely drizzly, but we were mostly protected by tree covering. we were happy to get one small adventure under our belts and then hunkered down in our lodge room for the monsoons.
for anyone interested, the entire hike was only about a mile and a half and 500′ elevation.