after our time in batavia, we began to make our way east. we had a few days to kill on our way to the adirondacks, and decided to detour through the finger lakes. our first stop was the corning museum of glass.
we wandered around the exhibits for a little while. the kids weren't super excited about any of it, but i thought it was cool.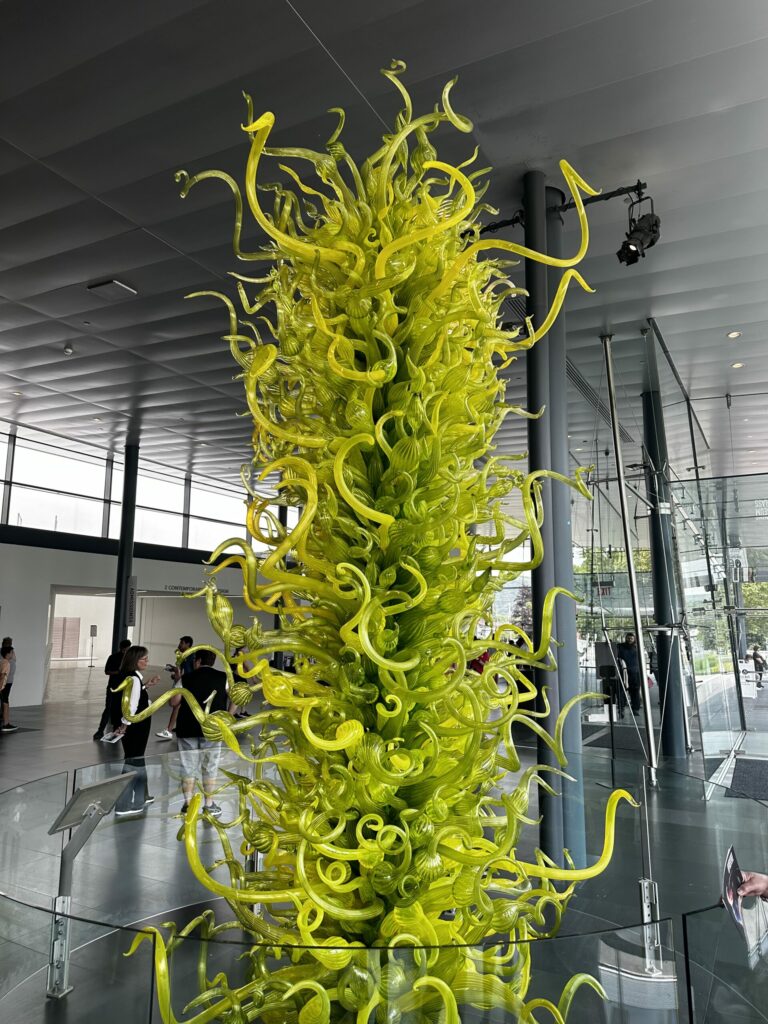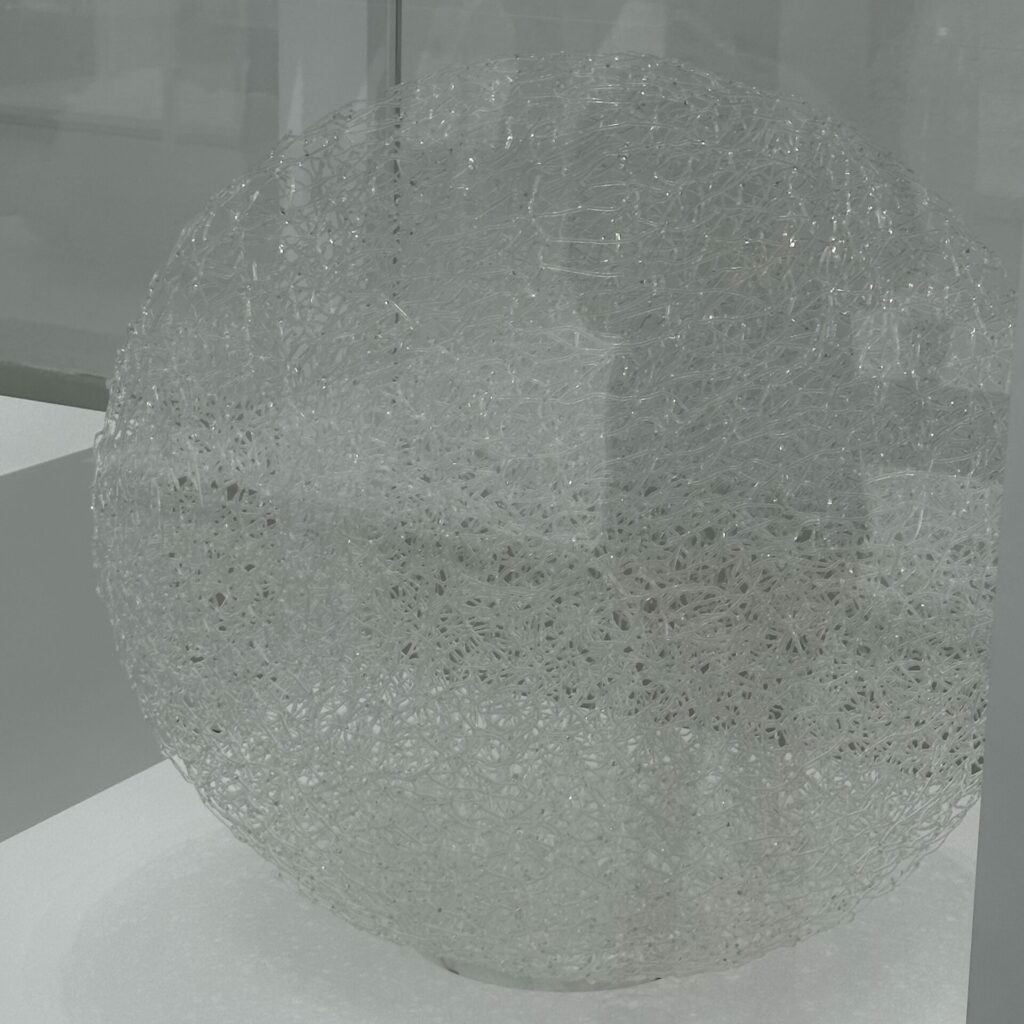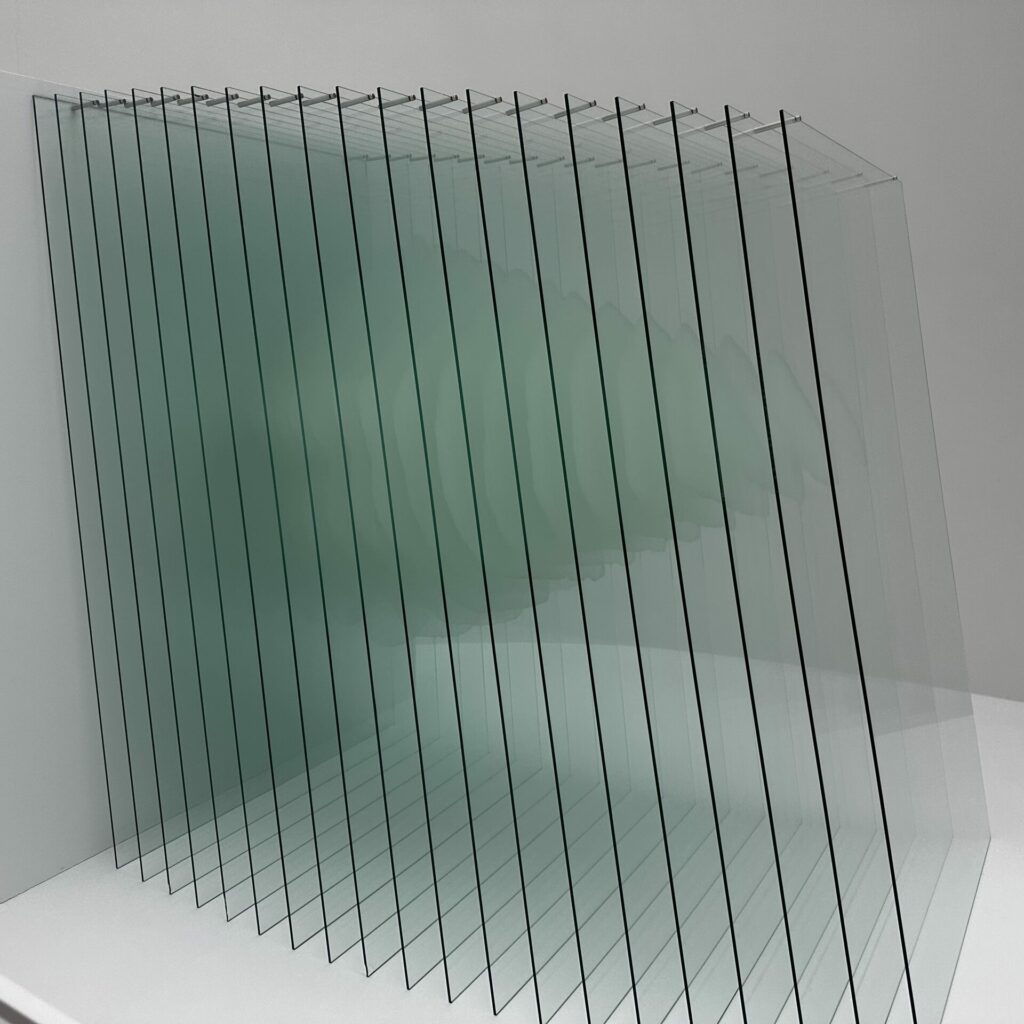 when we arrived and bought tickets, we realized we were too late to sign up for any of the really cool glass making activities. all that was left was "etching". the girls wanted to do it, so i stood by as documentarian as they put as many stickers as they could possible fit onto their selected vessels.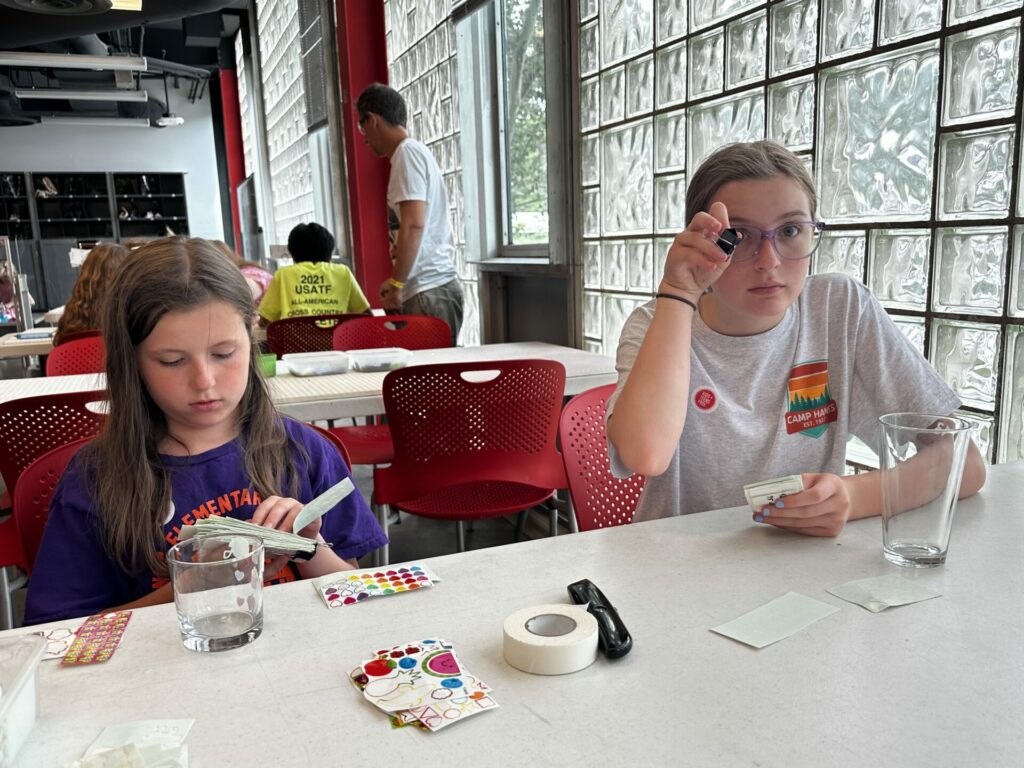 when they were satisfied with their sticker placement and volume, the very unenthusiastic leaders of the activity helped them sandblast the glasses, and then i had two breakable items to carry around the rest of our visit (and road trip).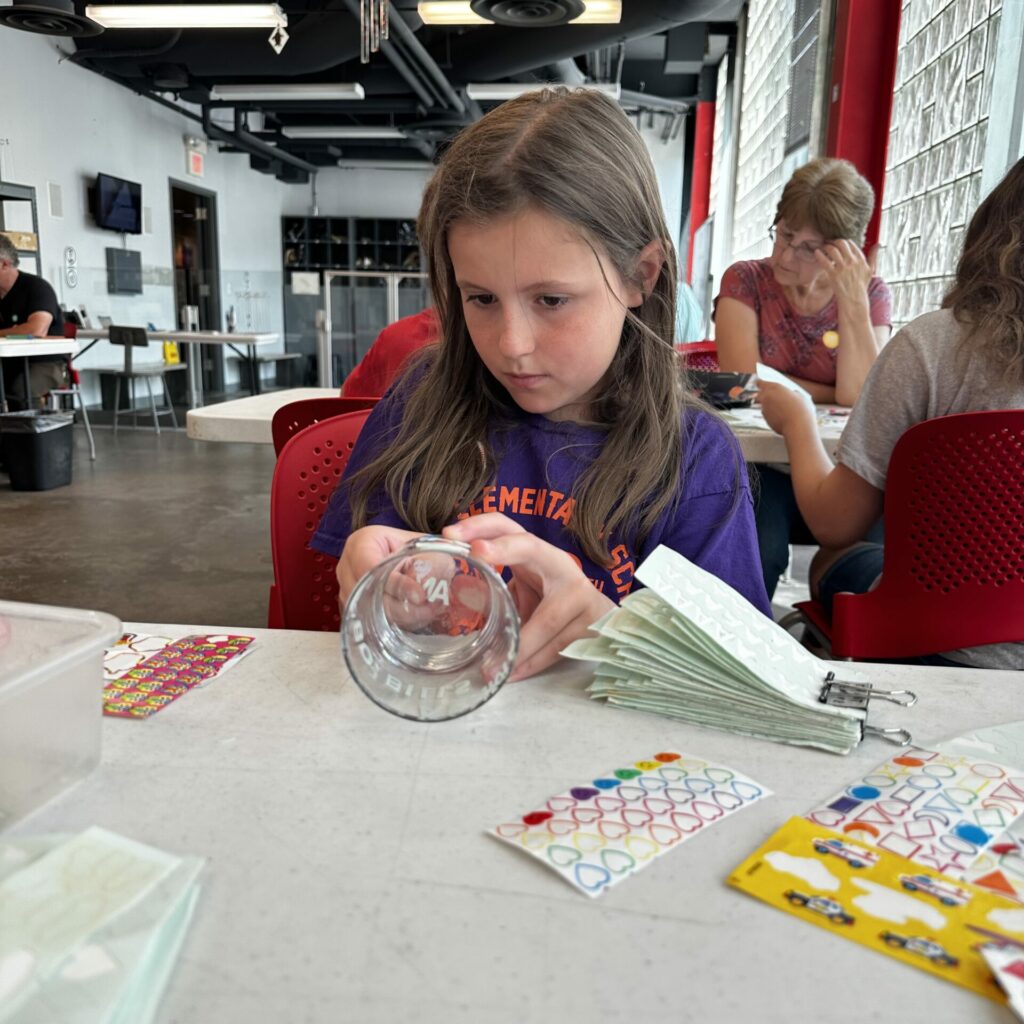 the coolest part of the museum was the live demonstrations. we watched one about breaking different types of glass and i actually learned things. but i think everyone's favorite was watching a guy make a cool fish sculpture, explaining what and why he was doing the things he was doing.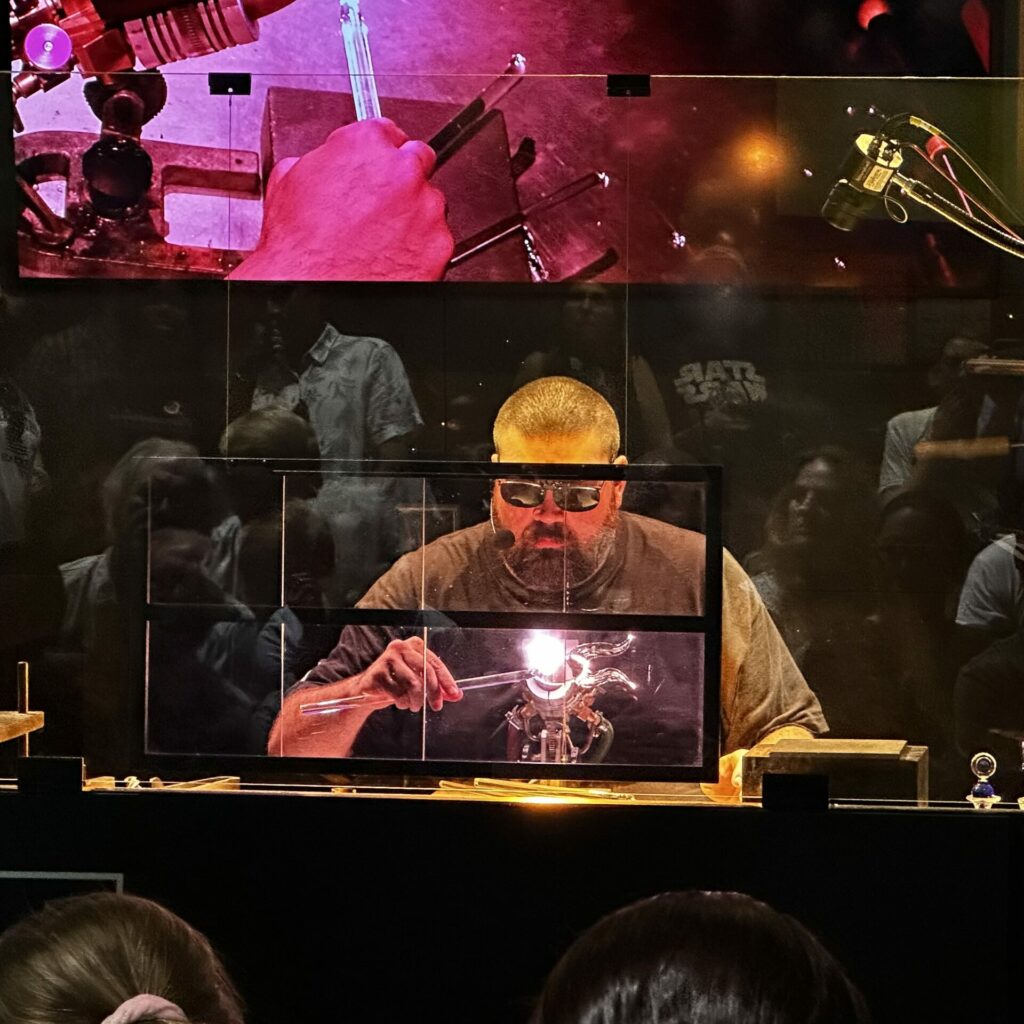 we wandered around some more exhibits and artwork until extreme hunger set in.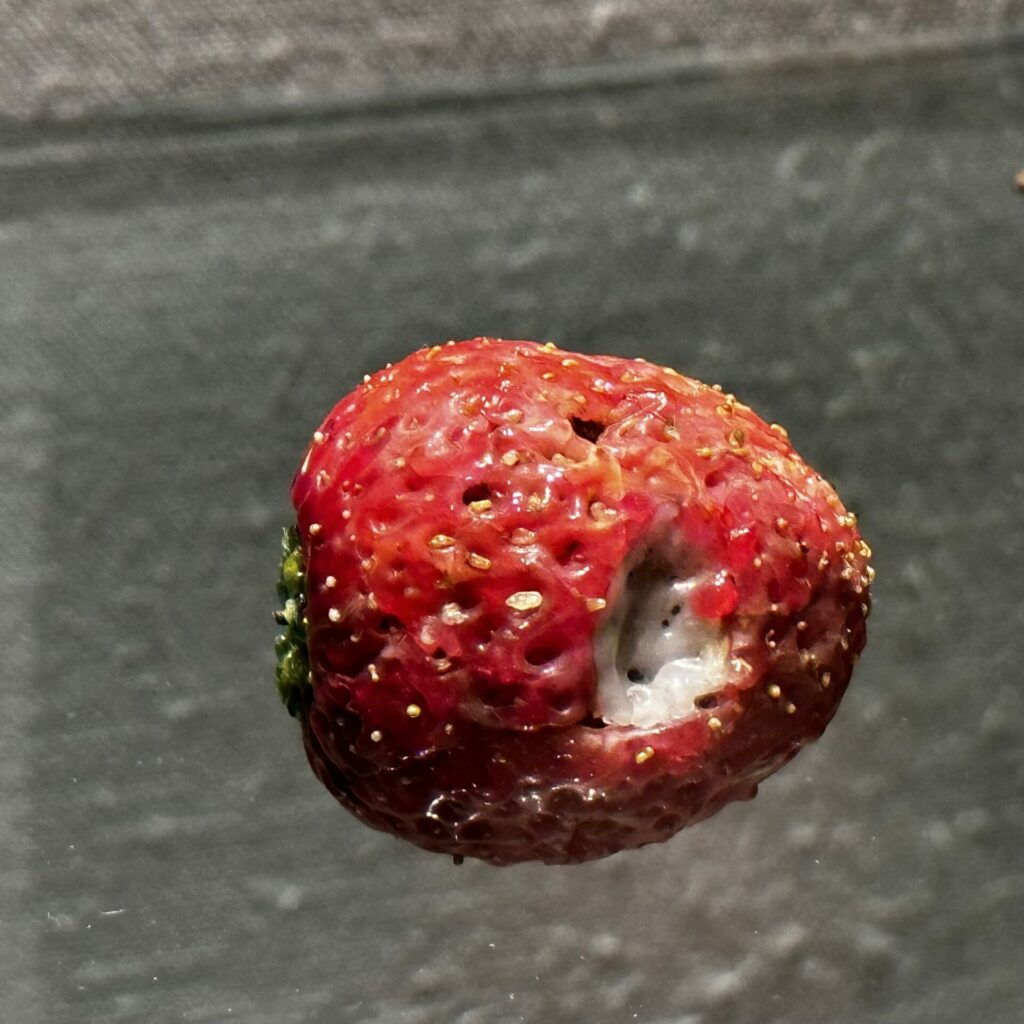 i scored one official photo of the gang for the day, in front of this stained glass window. and then it was time to find some food.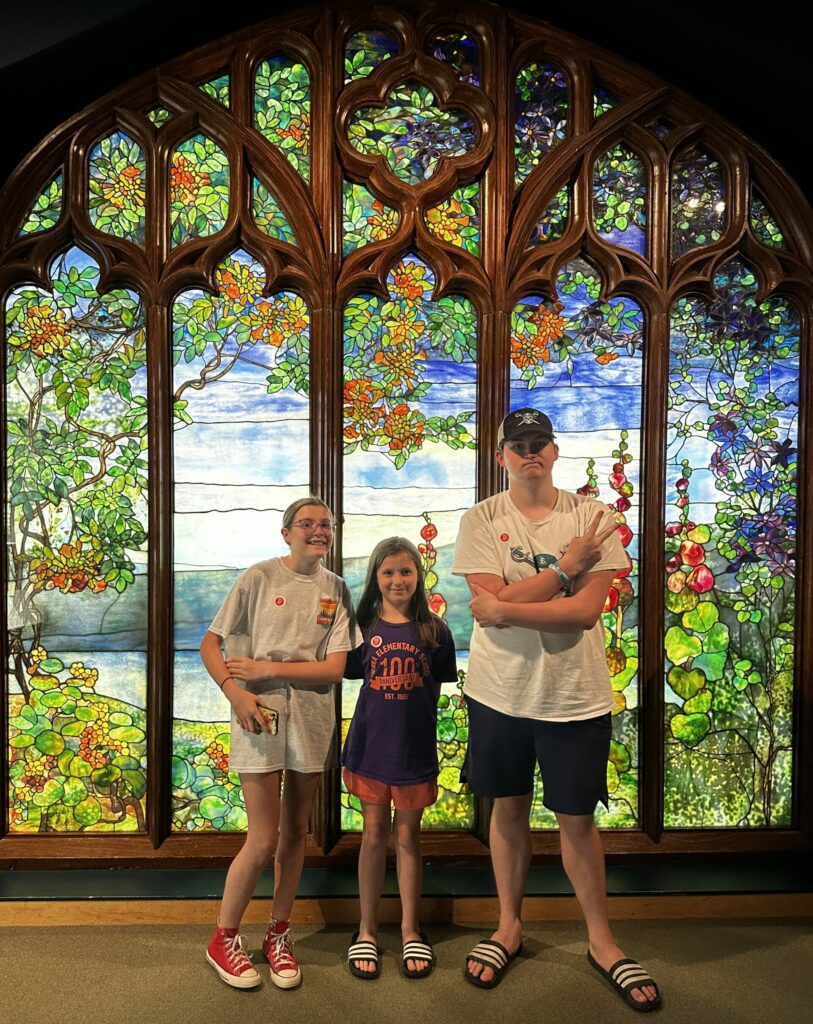 so, the museum of glass was ok. not the kids favorite. not even really mine. but even though it's so close to my homeland, i had never been, and now i can check it off the list.