a long long time ago, when we were just starting to plan our trip to the adirondacks, i mentioned to a road life friend the dates that we would be there and we discovered that she and her family would be there at the same exact time. soooooo, we promptly scheduled an activity together, taking into account the sheer volume of disgruntled teenagers we would be dragging along for the ride. we agreed that the ausable chasm looked really cool, while simultaneously being non strenuous and short. (it was also decidedly expensive).
we first met brea and her family when we were hiking in big bend national park, in 2017. it was a chance encounter, because i happened to follow them on insta after they had been suggested to me by the algorithm, and i sort of knew they were in the area. we were hiking in the middle of the desert and i recognized them and very awkwardly asked if they were the family behind the instagram handle. thankfully, they didn't run away screaming and we chatted a bit, became reciprocal insta friends, even met once again at another park, and have stayed in touch and compared notes on life, teenagers, and settling down after the road, ever since.
anyways. we met up with them. paid our exorbitant entrance fees. and began our dual family adventure….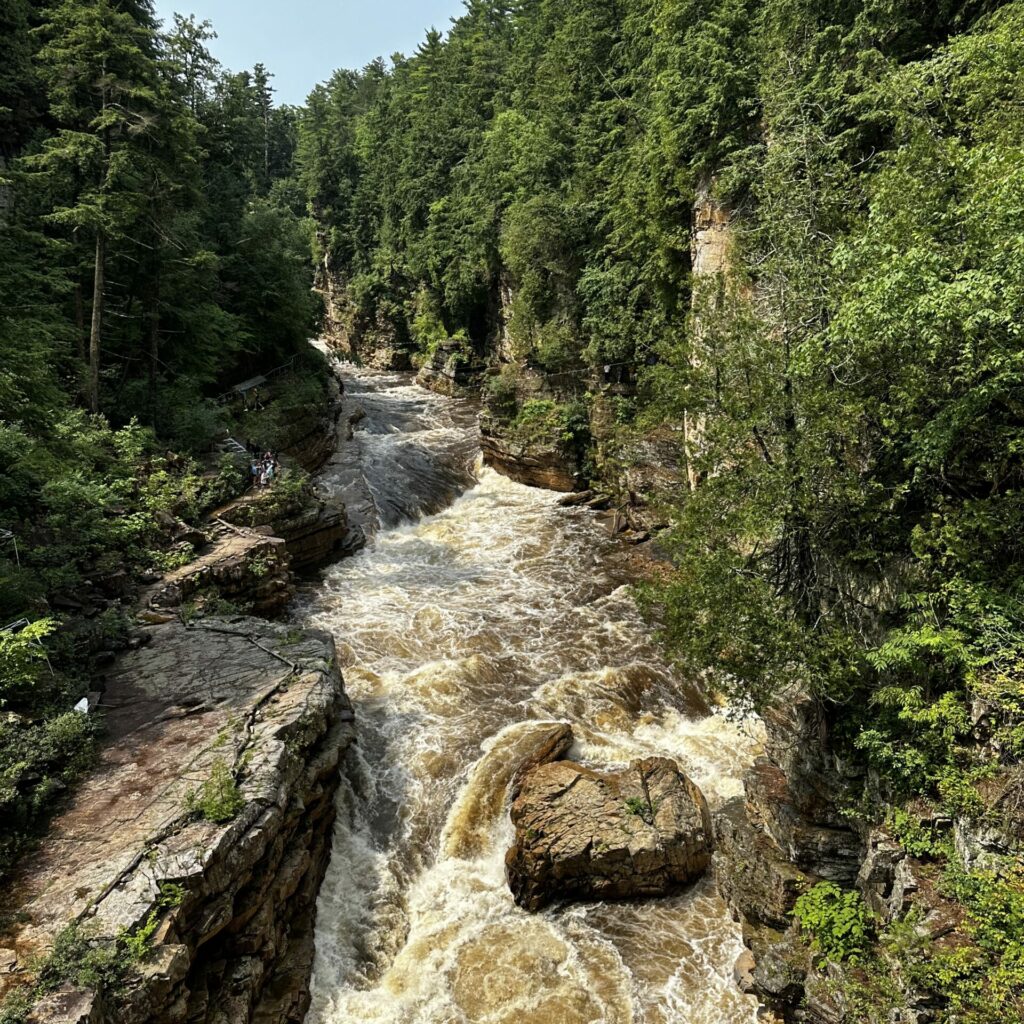 the hike was pretty amazing. the waters were rushing through the chasm. (i still don't know what makes a chasm vs. a gorge vs. a canyon). we weren't able to go down to a spot closer to the bottom because of flooding, but the views we had from the normal trail were pretty awesome.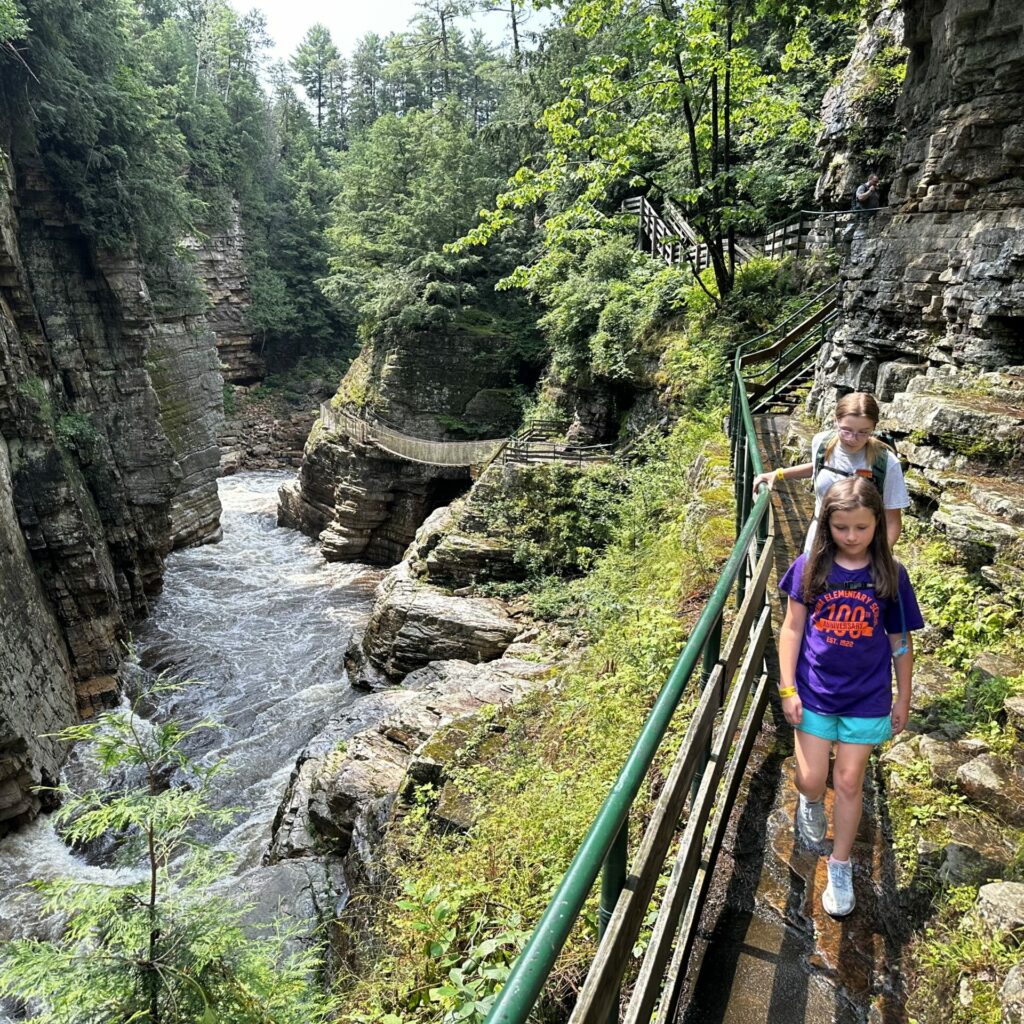 the chasm (and river?) is owned by a power company, so there's some evidence of such things. and also explains why it's so pricy. sigh. i bet they even scoop out the "wishing well" money every now and then and keep it for themselves.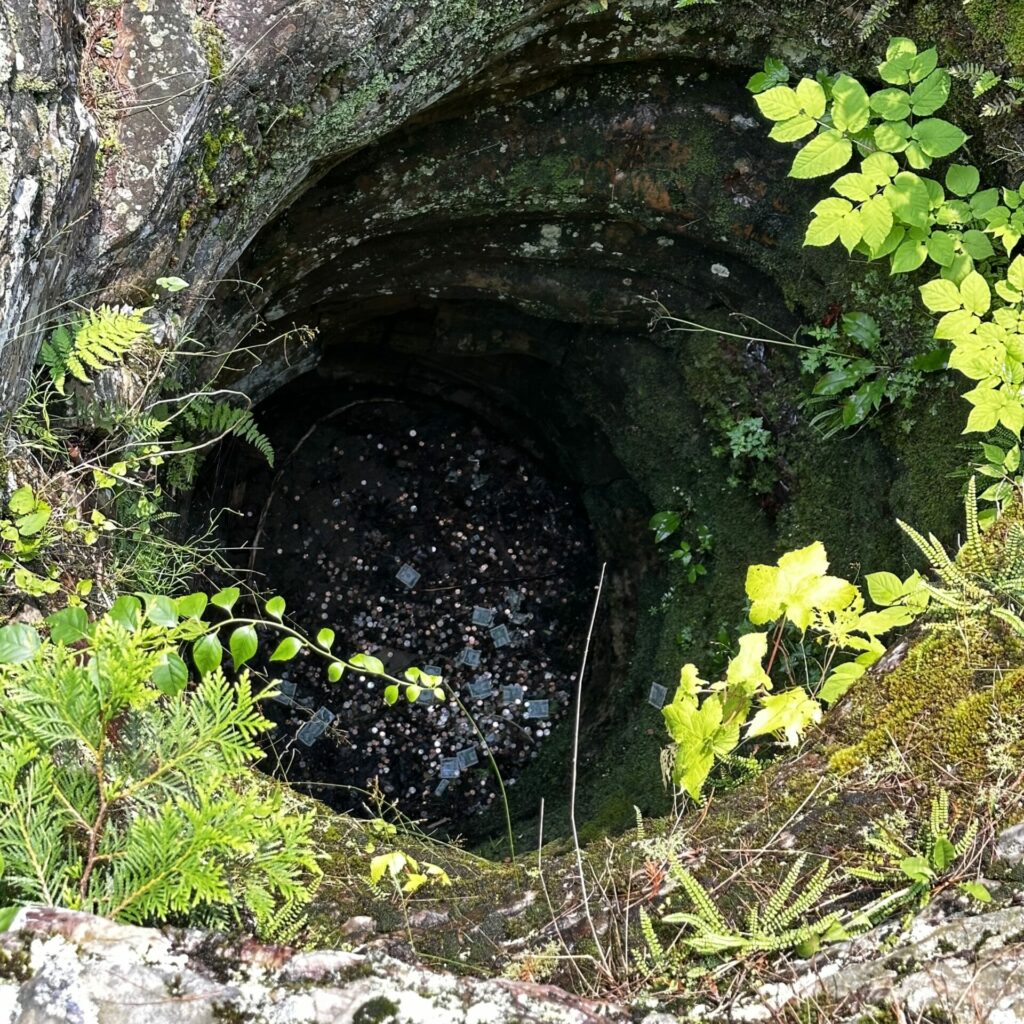 ok. end rant. the trail took us across bridges and along ledges. and it was all so cool.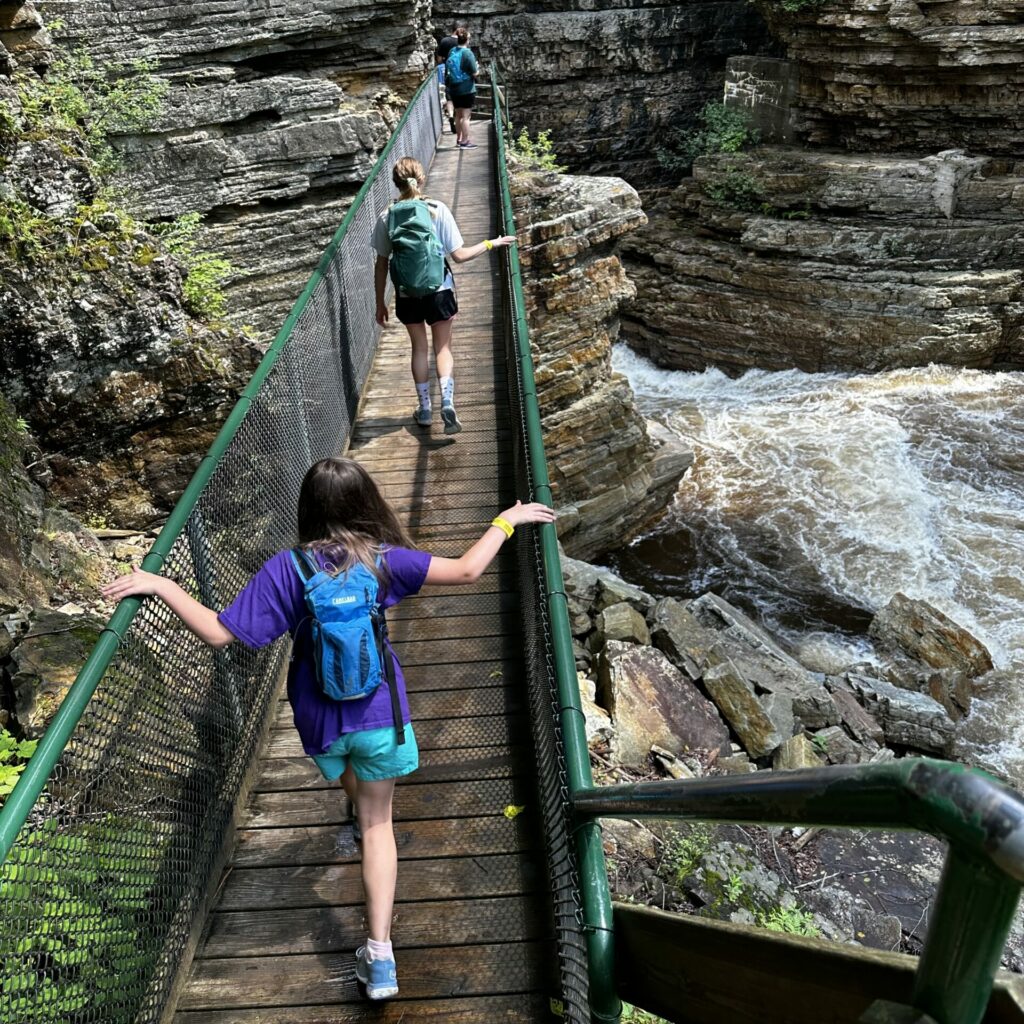 our two families did not hit it off as much as brea and i had hoped for. probably because they weren't playing video games together. but they all tolerated it. and she and i got a chance to catch up in real life and in the great outdoors.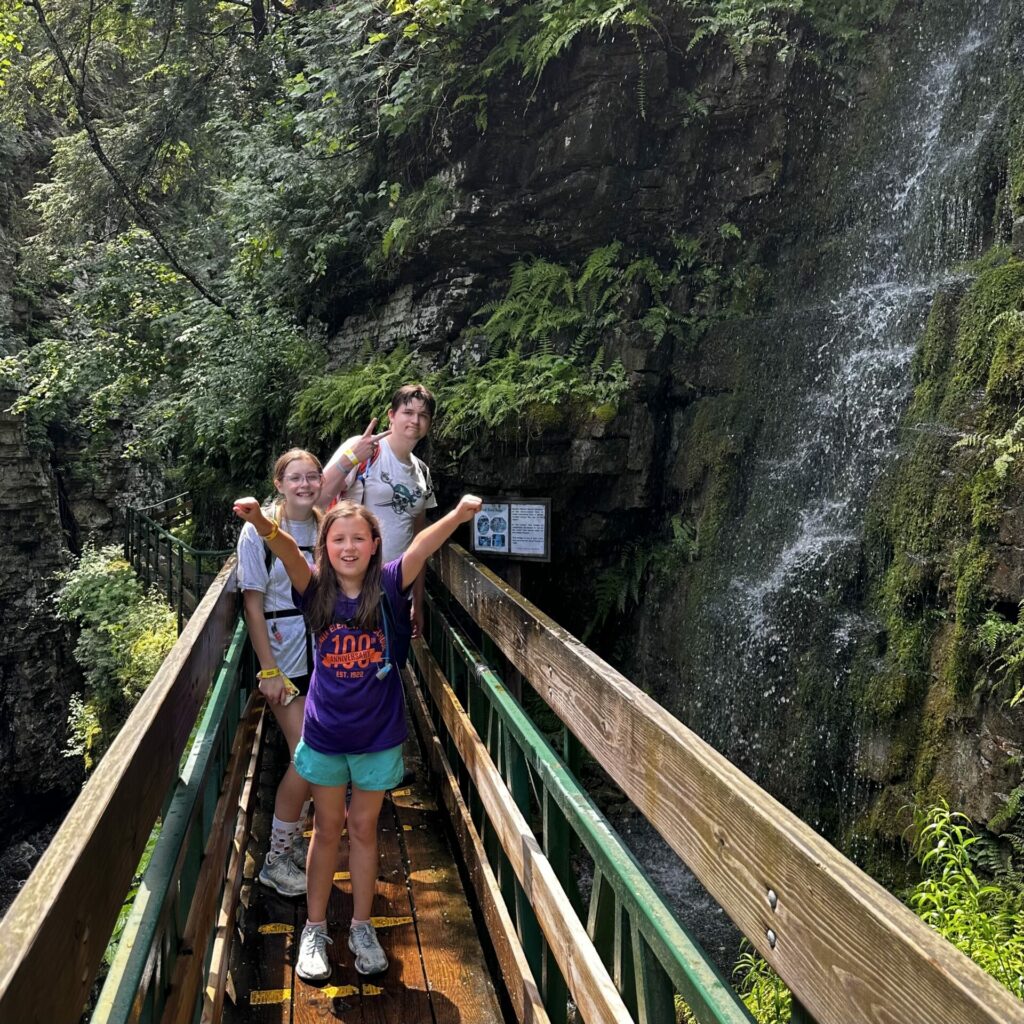 towards the end of the hike, her family split off from us, to catch a ride on a white water raft for the final bit of the journey. we met back up with them at the end and caught a shuttle back to the visitor center, and then decided that we should probably have lunch together. we found a nearby pizza place (which was fantastic) and forced our families to continue to interact. just before we said our goodbyes, we realized we had exactly ZERO pictures together to document our adventure. so this photo was taken. it's a winner.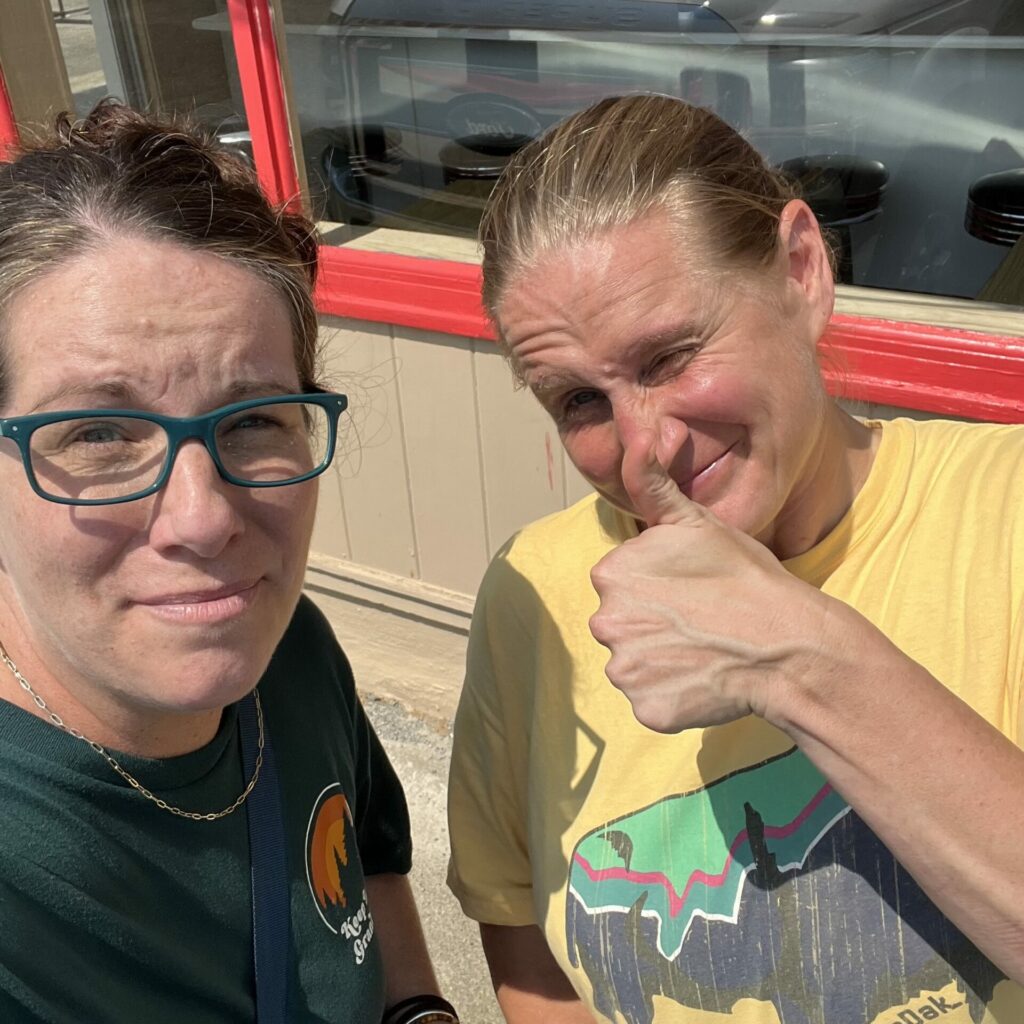 since the day was 5000% beautiful and it was still only the early afternoon, we took the opportunity to drive to the top of whiteface mountain. another super stupid expensive endeavor. we parked at the visitor center, where you can then take an elevator to the tippy top ORRRRR hike the last 0.2 miles up 288 feet. we opted to hike up. (minus isaac, who waited for us at the visitor center).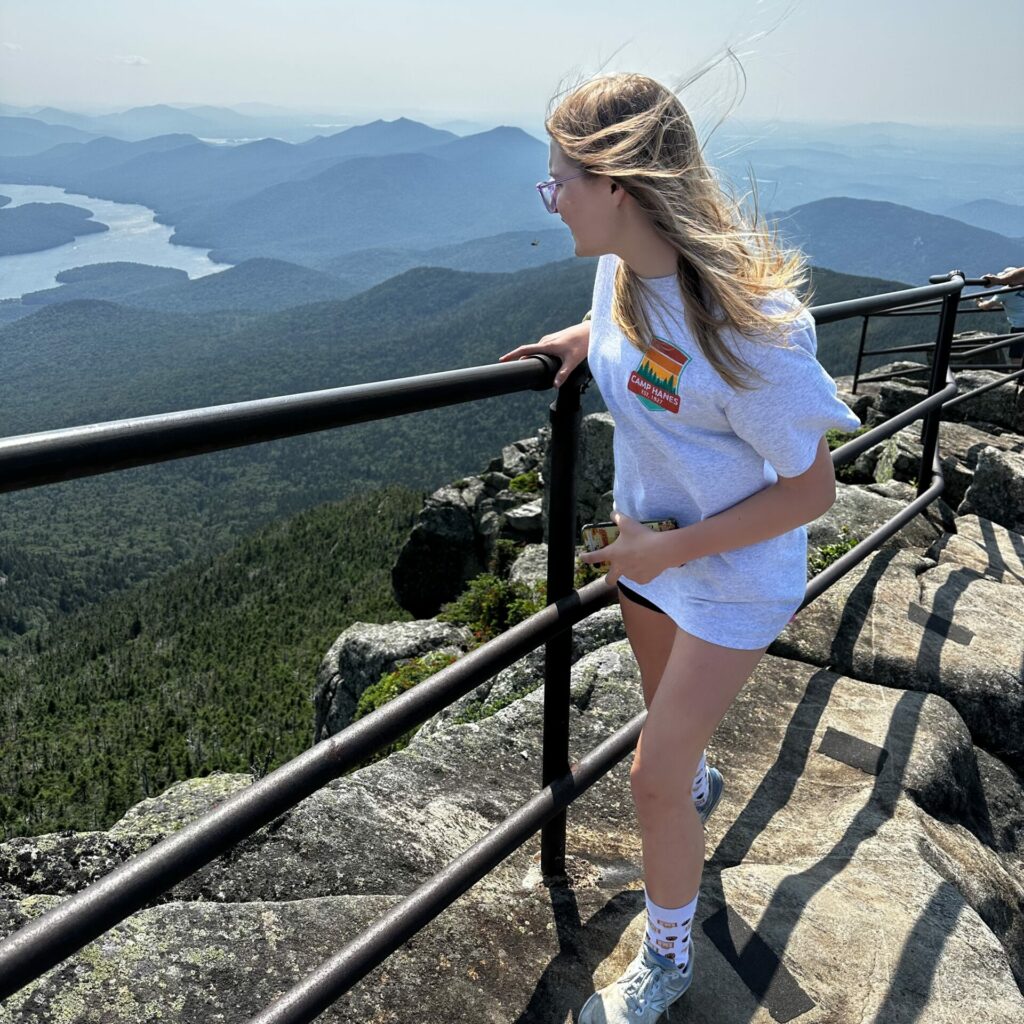 at the top we wandered around for all the various photo opportunities. but, as you might imagine, since this location was accessible via elevator, there were A LOT of people at the top, and not my favorite kind of people. we had to wait for a lot of influencer types to take their very original perfect photos. and there were lines of people waiting at the sign for the peak.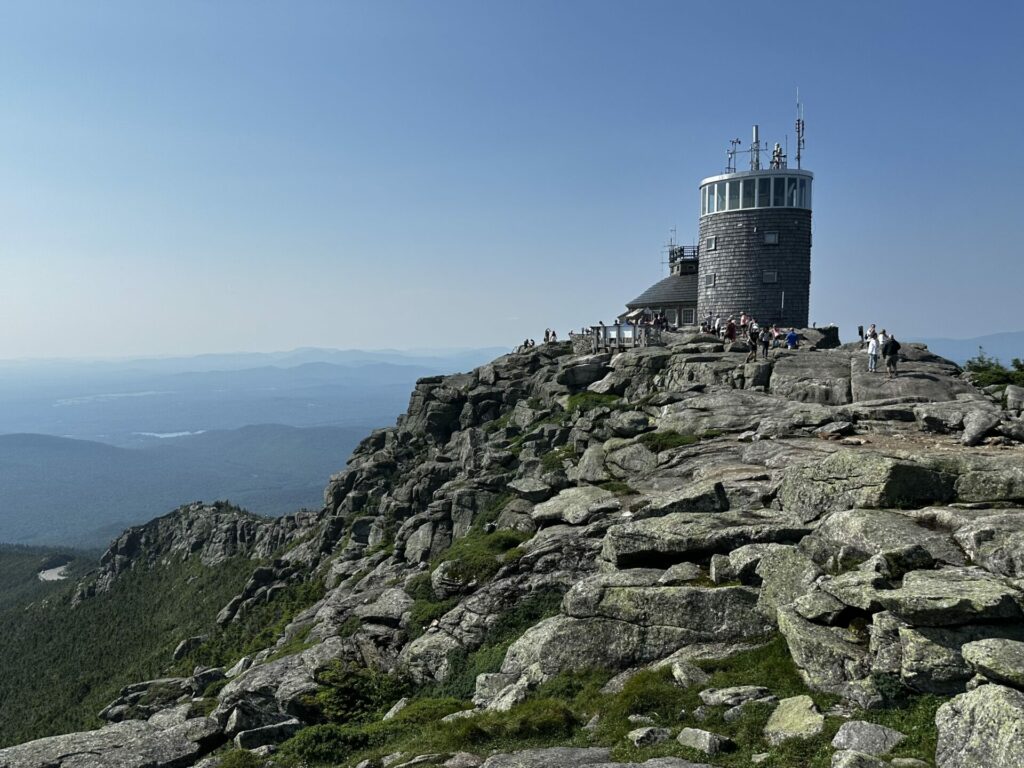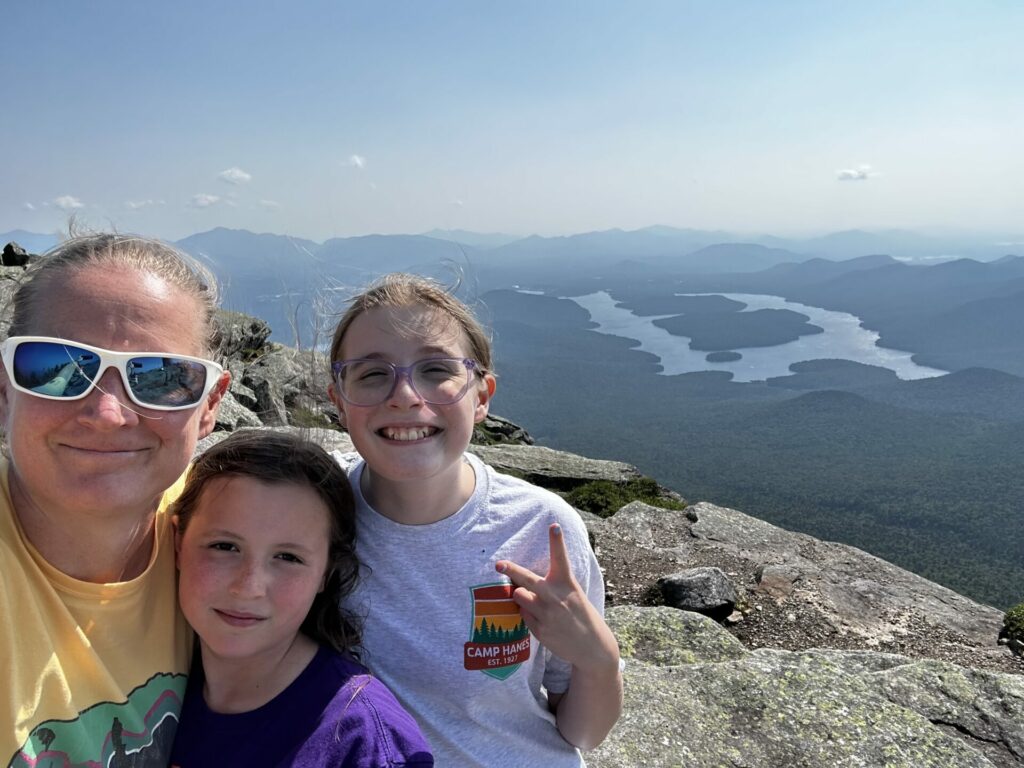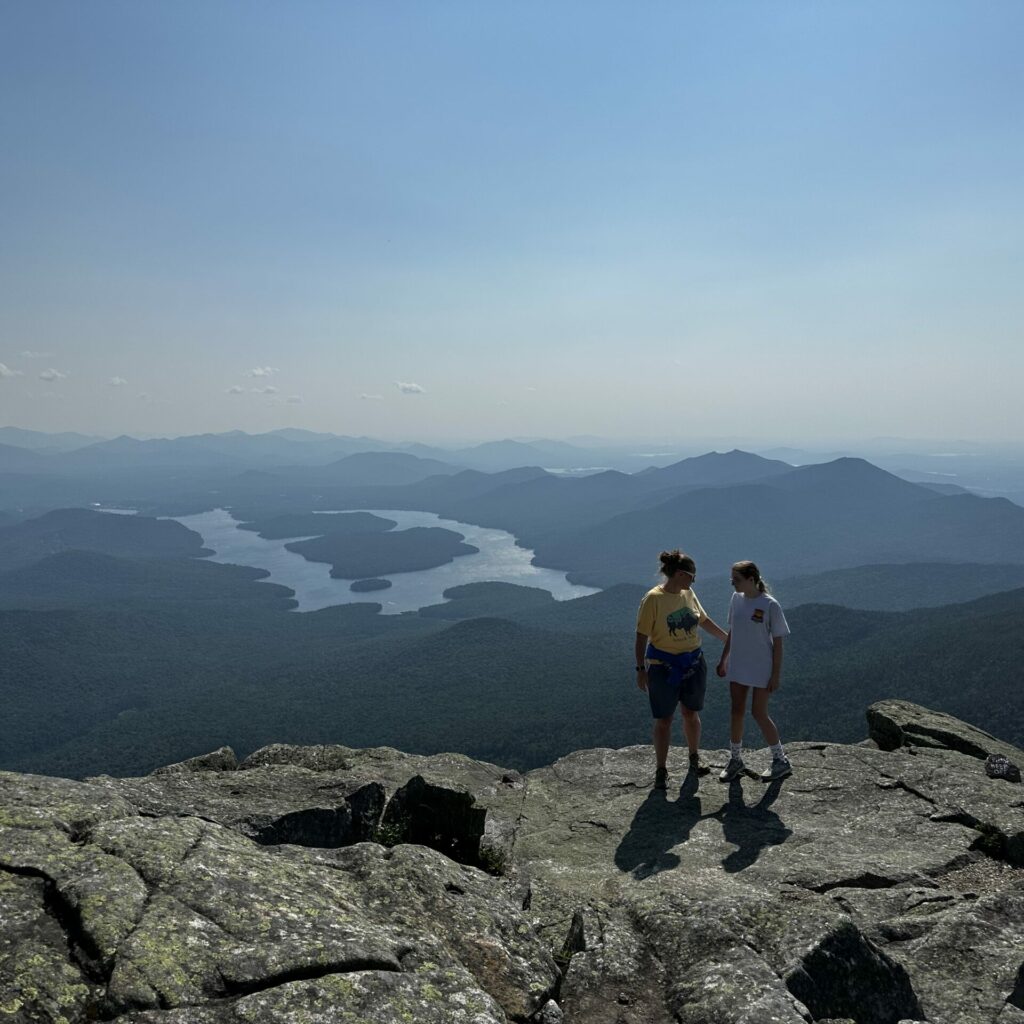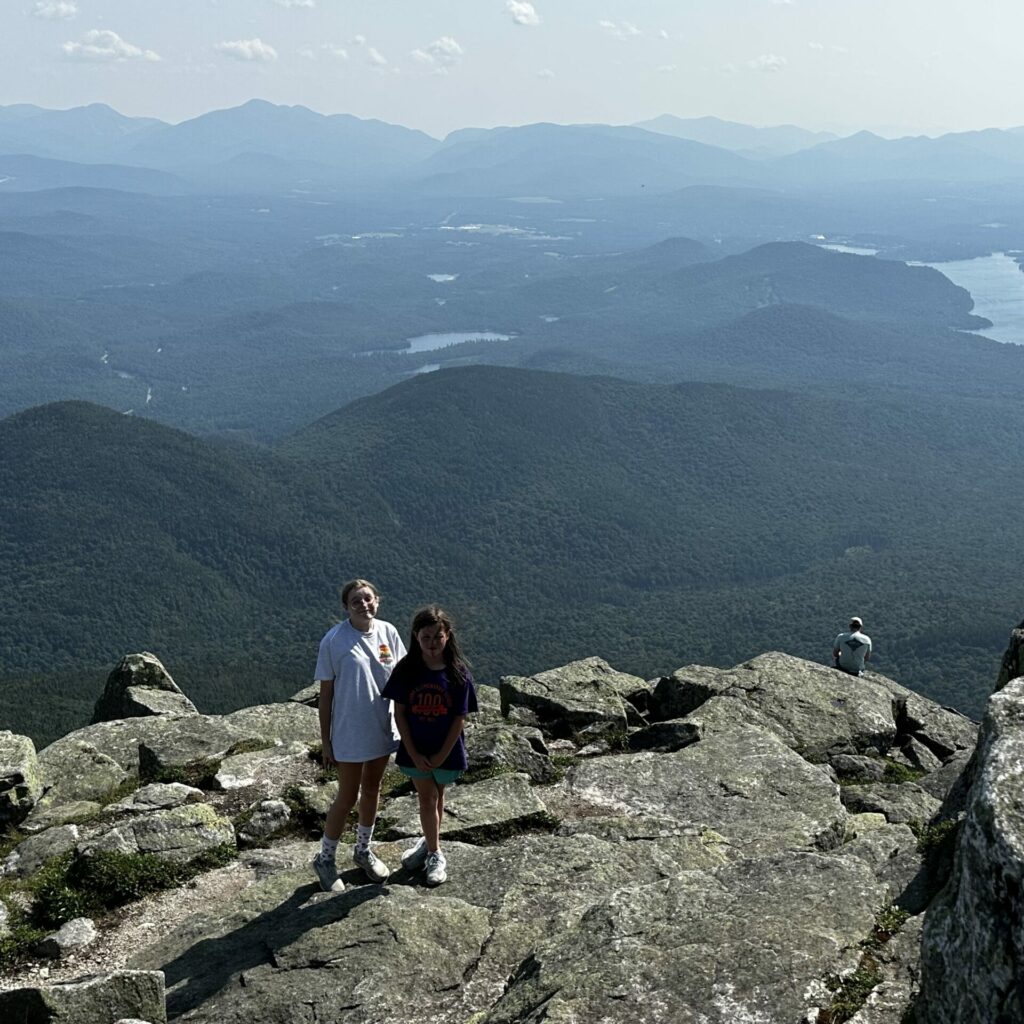 we didn't last long amongst the general public and before too long started our way back down.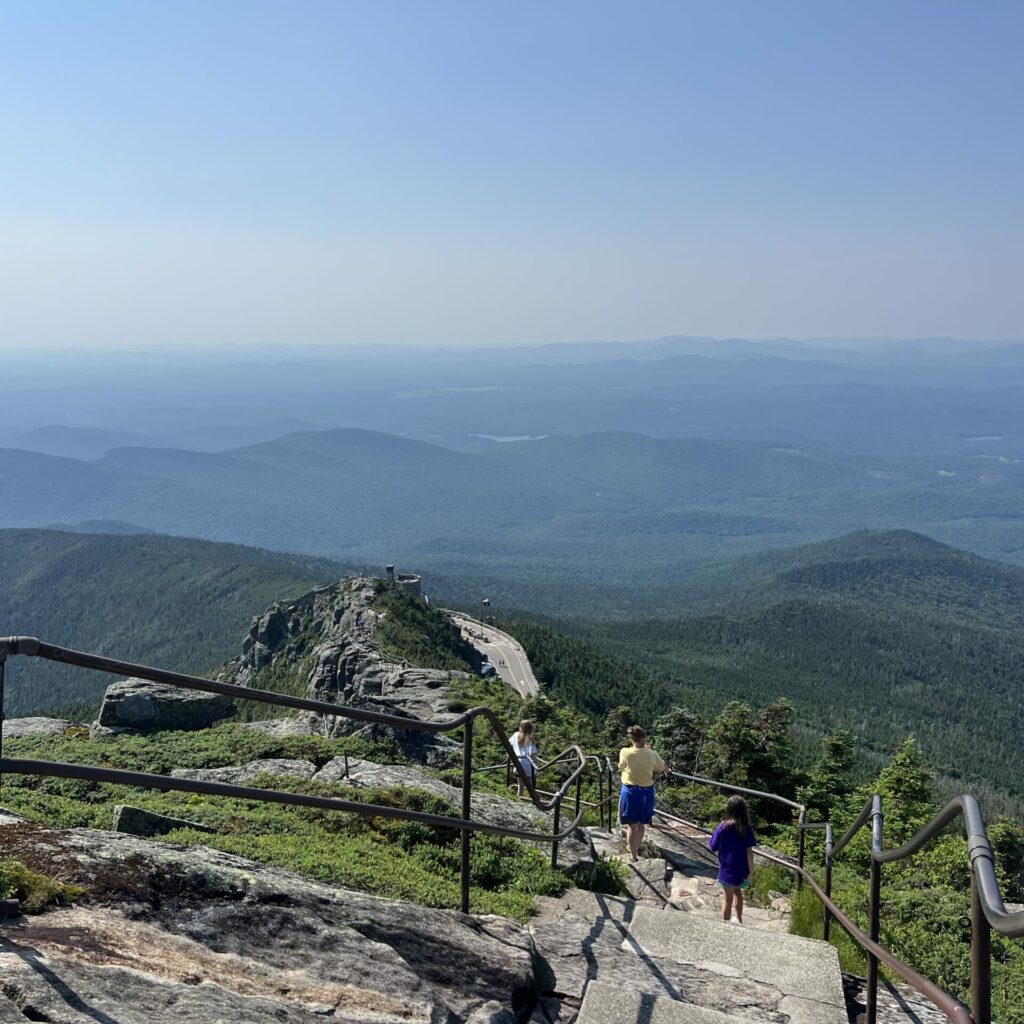 all in all, it was a fantastic day. the weather was great, meeting with friends was better, and getting outside into nature, both on mountains and in chasms, was the best.