on day five in iceland, we awakened (once again) to gloomy, drizzly skies in the southern port town of vik. this is pretty common in vik though, as it sits just south of a massive glacier and something about the wind and science and meteorology and blah blah.
anyways, we bundled up, and made our way to a nearby and super cute coffee shop. skool beans cafe is inside an old school bus. there's benches and a little along where the seats used to be, but they were stuffed with customers, plus we weren't eating anything or getting fancy coffees, so we just waited our turn in the school bus aisle, got our americanos and prepared for a day of vik adventures.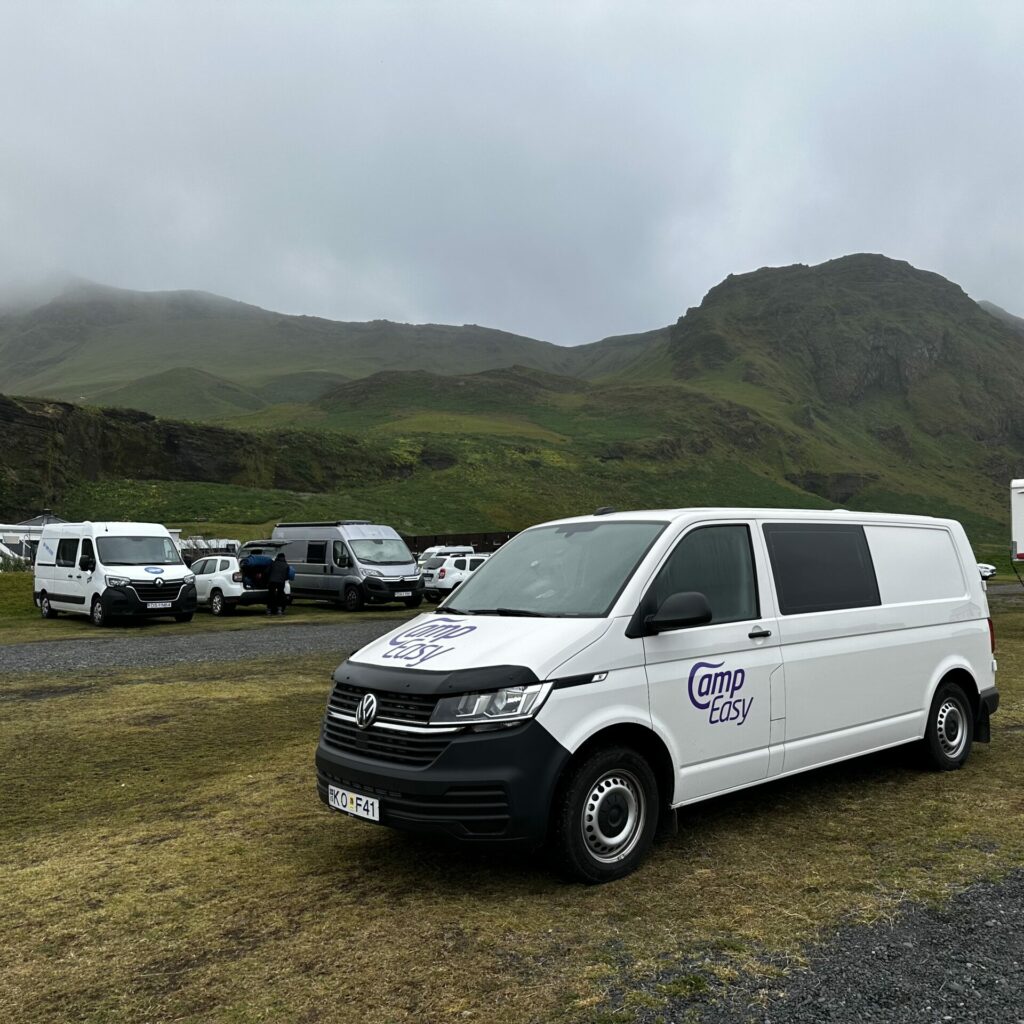 first on our list was a stop at reynisfjara, or "black sand beach". it's a pretty popular and iconic spot, but it wasn't super busy, presumably because of the weather. it sits on the other side of the cove/lagoon/lake(?) from the previous night's stop at dyrhólaey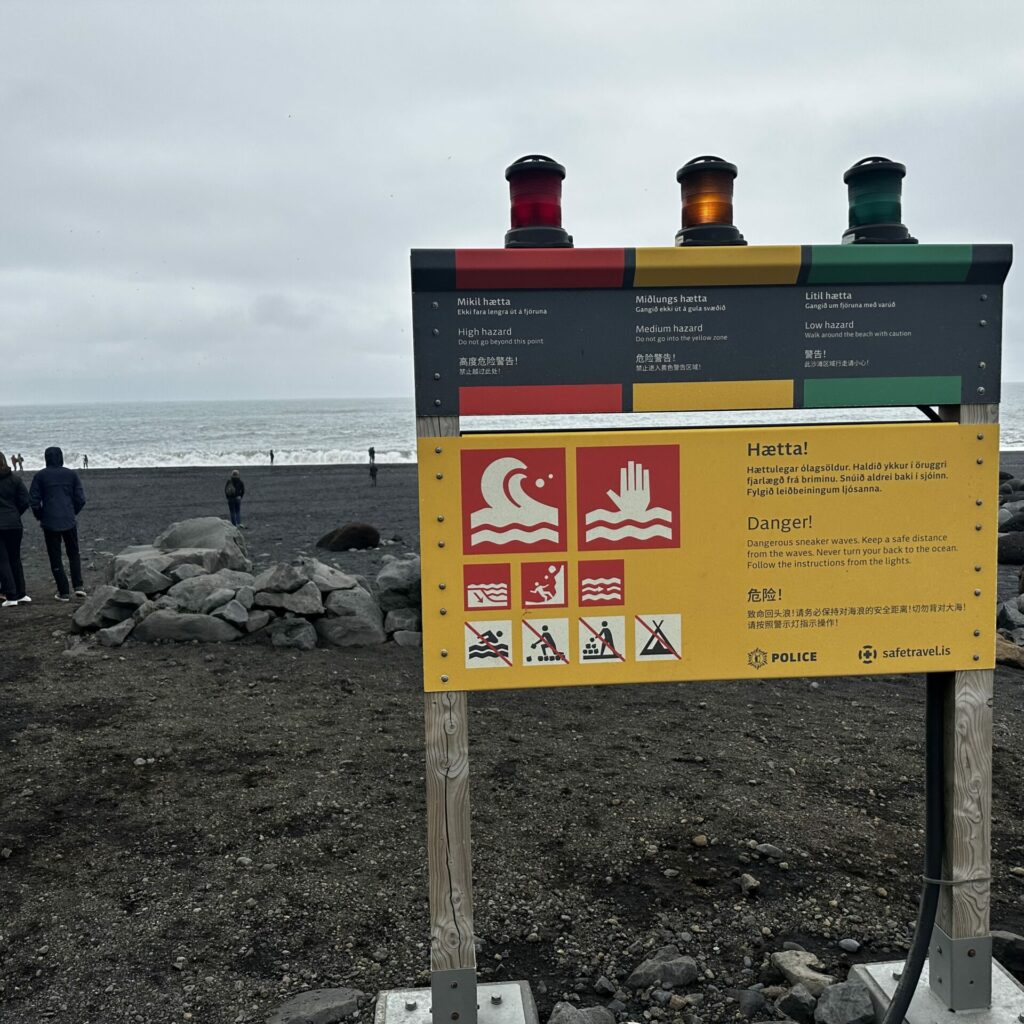 the black sand is a result of very frequent volcanic activity in this region. the katla volcano, which erupts every fifty years or so is just north of vik, and creates all sorts of different lava rock remnants with each event. the different speeds and ways the lava cools can make basalt columns, shiny obsidian, and tiny little sands. or at least that's how i understood it all.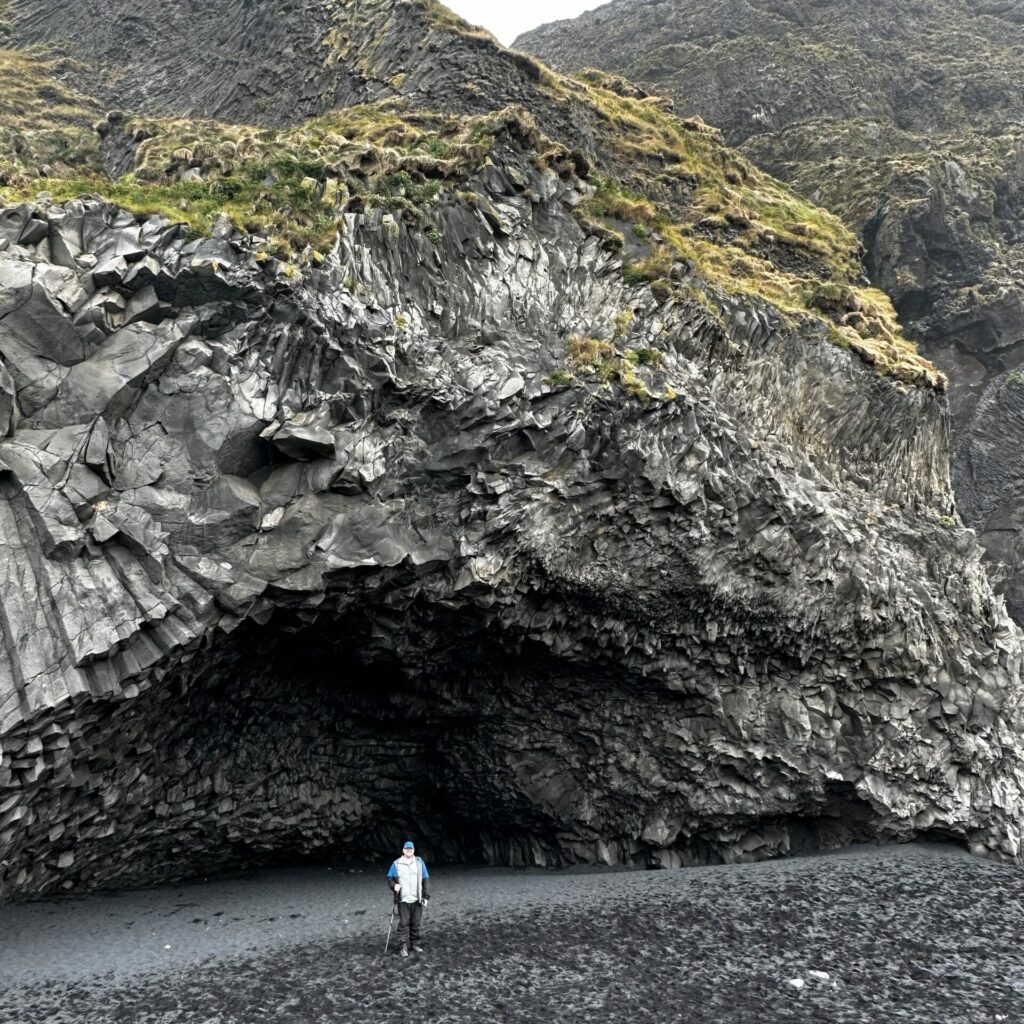 we kept a healthy distance from the water, because this beach is known for it's sneaker waves, and getting swept away in frigid iceland ocean water sounds like a horrible way to die. we along the beach to get a closer view of these pointy rock formations. as i attempted to get a photo wtihout people in it, a super friendly local photographer agreed to take a pic of derek and i together. always nice to have a non-selfie pic. 🙂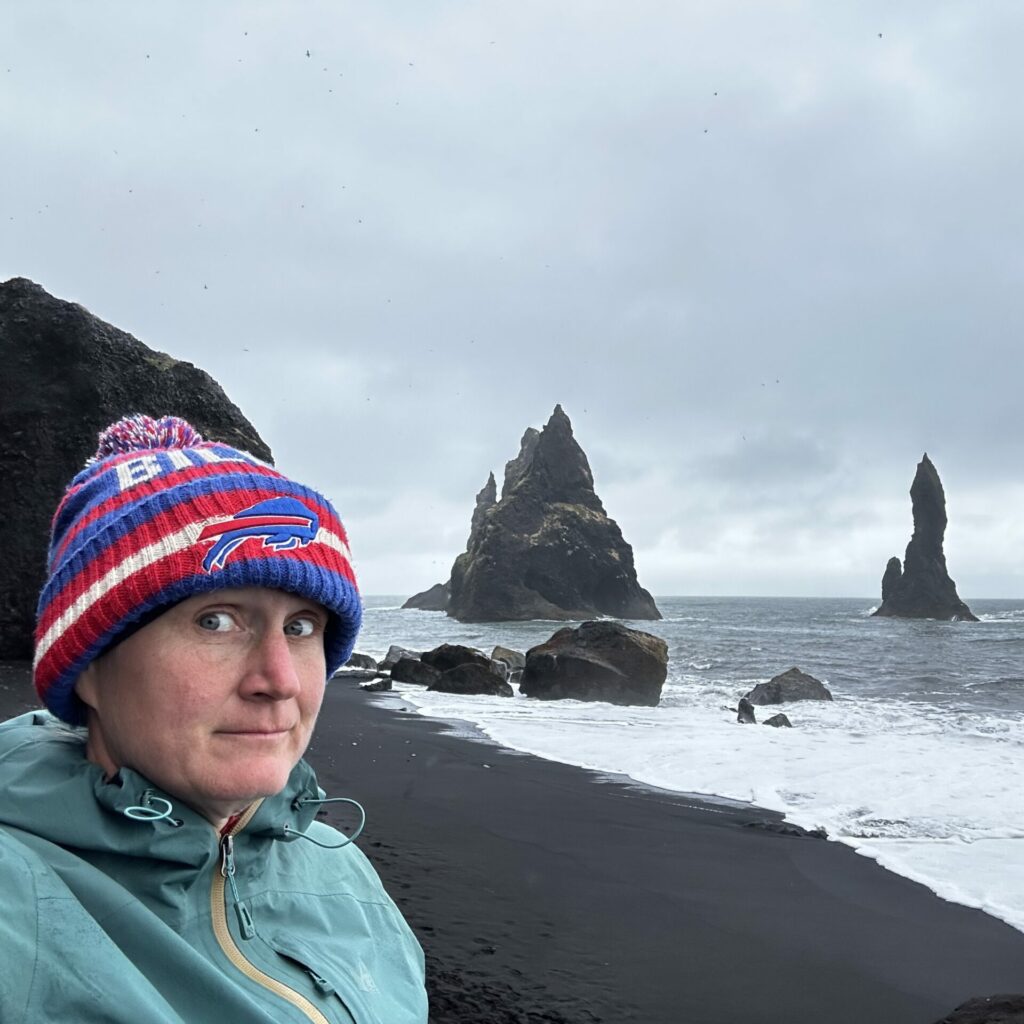 i wish we could have seen this place on a sunny day, but you take what you can get. 🙂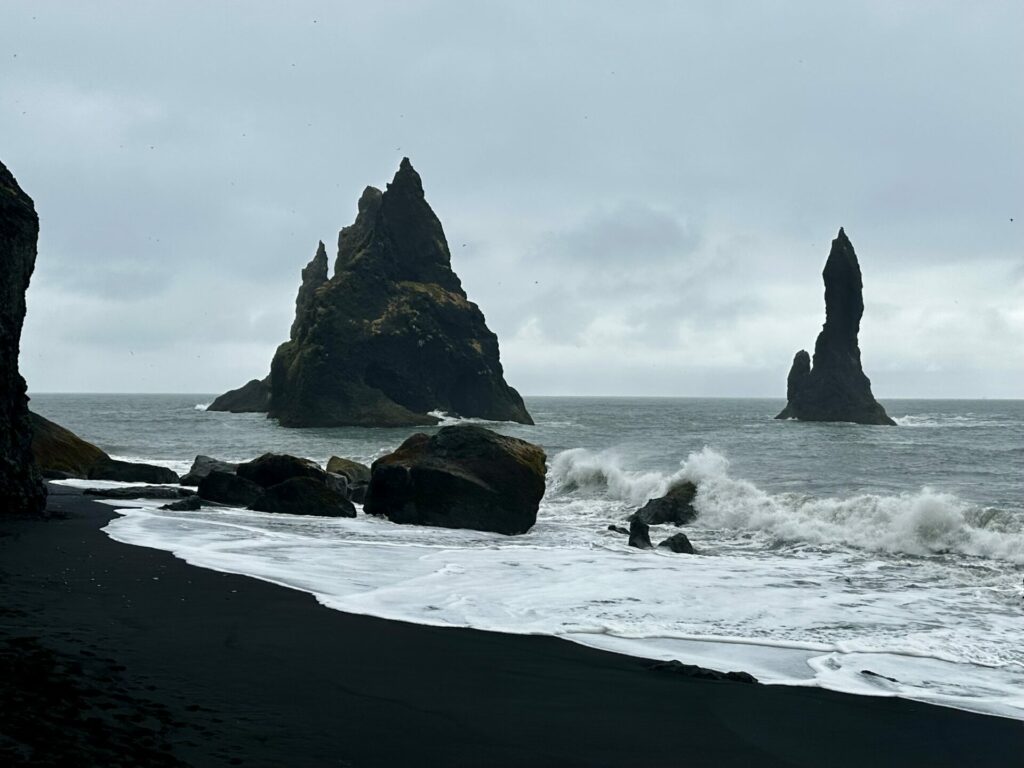 on our walk back to the car, we noticed a ton of birds clustered way up on the rocks, flying in and out. (a hoard of people taking photos was the real giveaway). we stopped to check it out and lo and behold, they were puffins!! they were super high up though, so hard to see and take pics. this was the best i got. also, can you see the arch hole in the rock way off in the distance on the left in the photo of derek walking along the beach?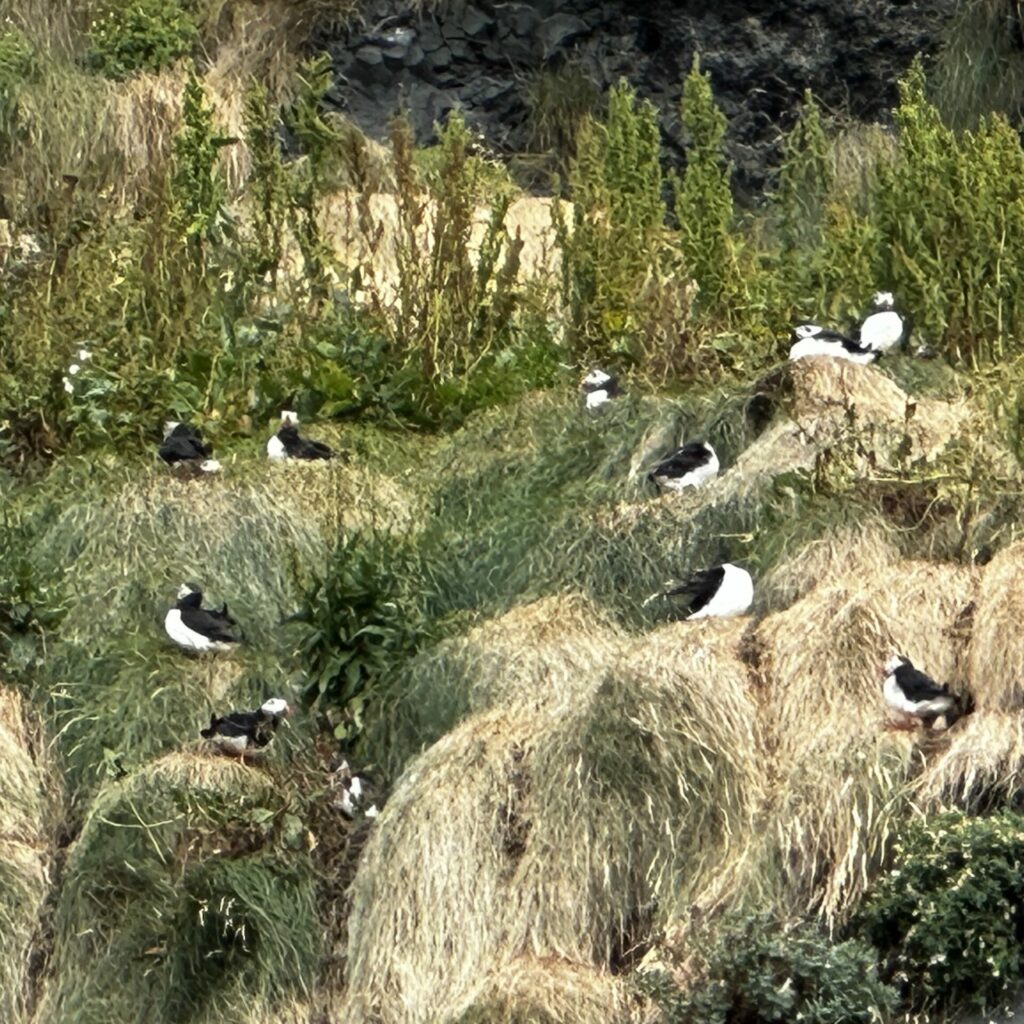 i had hoped to get a good shot of some of the little caves in the basalt column rock formations that line the beach, but with so many people it was hard. and then at this last one, there was a bridal photo shoot, so of course they had the whole thing to themselves. we debated what the etiquette on this sort of thing was, before deciding that they would just have to be in our photo. oh well. we stopped at the little visitor center/cafe before we left and it turned out to be a fantastic decision. we split this creamy meringue dessert and it was soooooo good. i'll remember it for the rest of my life.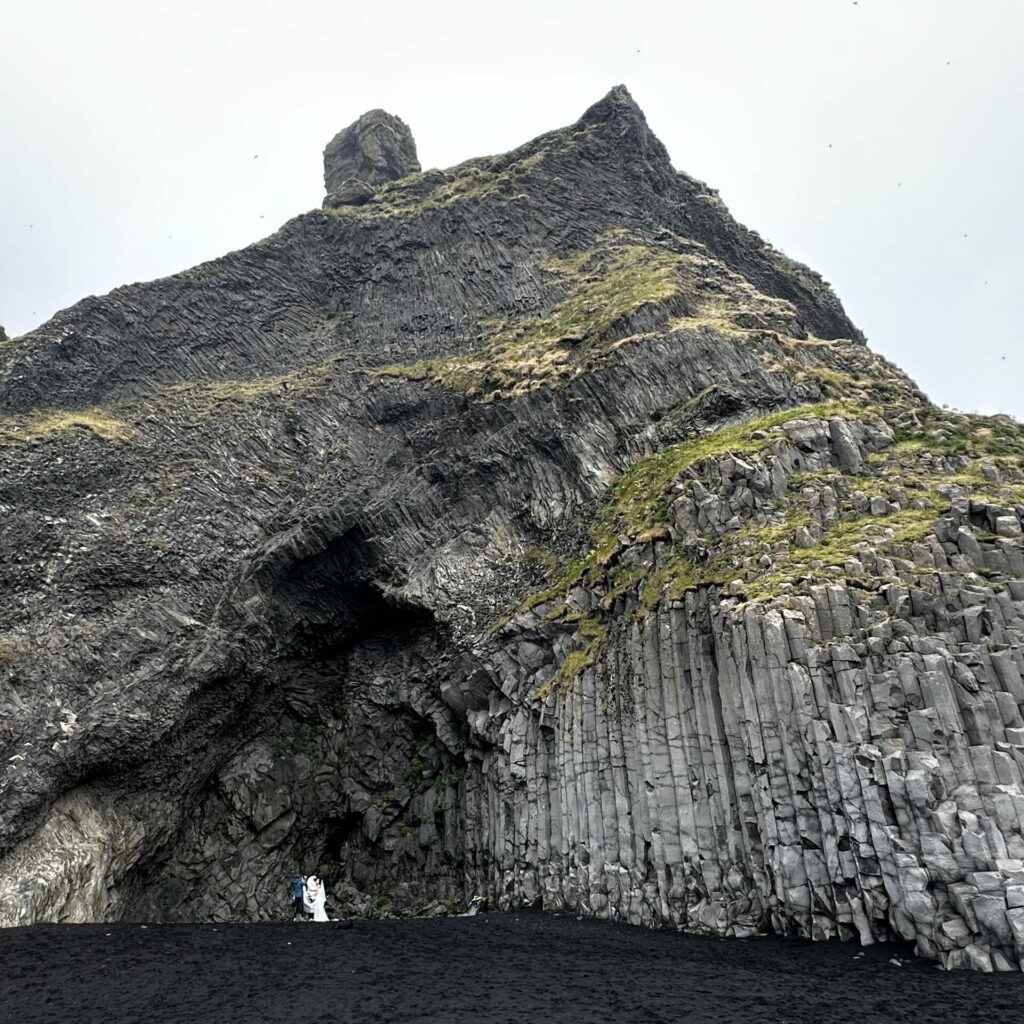 when we woke up and realized the day was going to be pretty drizzly and gross all day, derek booked us tickets to see the icelandic lava show. it did not disappoint. we originally thought it might be super touristy and cheesy, but what a pleasant surprise! it was really cool and interesting and informative. the guy who did the presentation owns the attraction with his wife and he is so darn enthusiastic about lava, it was hard not to love the whole thing. we even paid extra for a little backstage tour.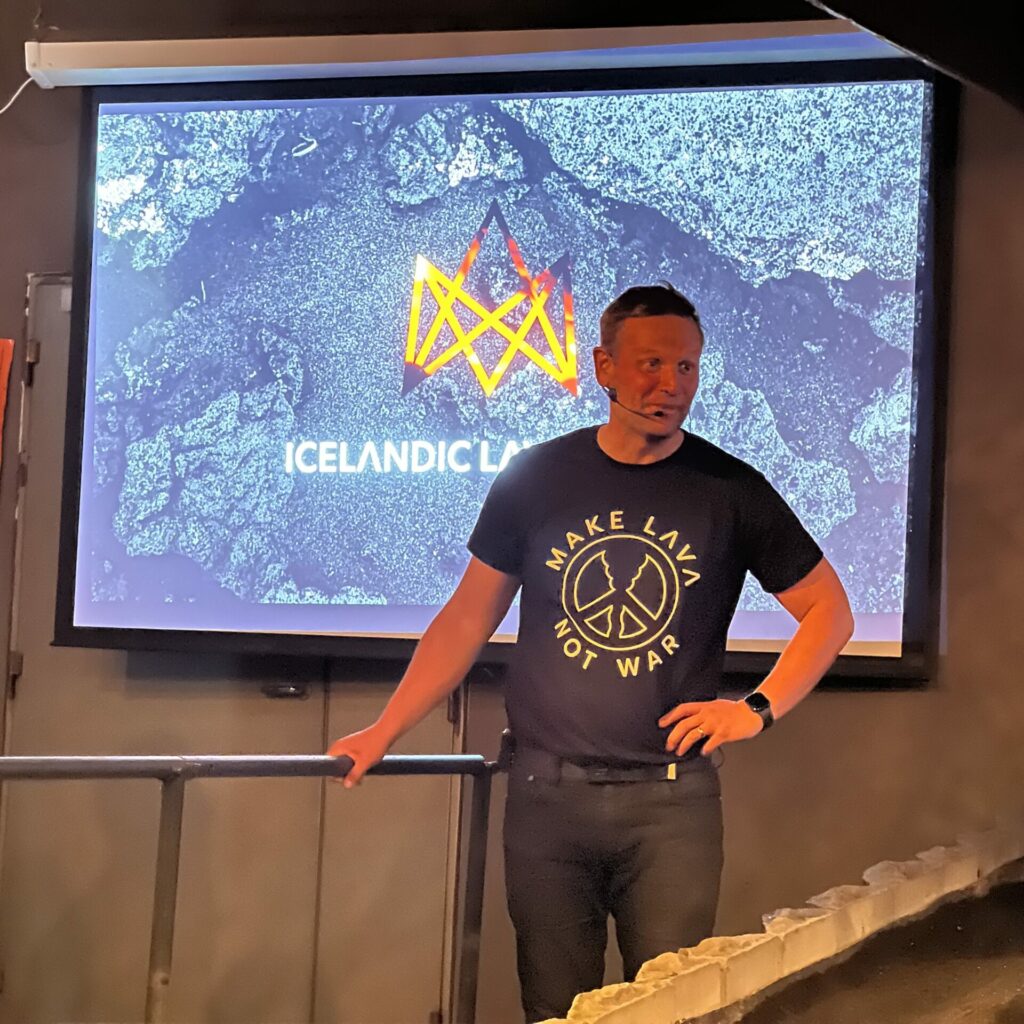 of course no trip to vik would be complete without a photo shoot of the iconic vik i myrdal red roofed church.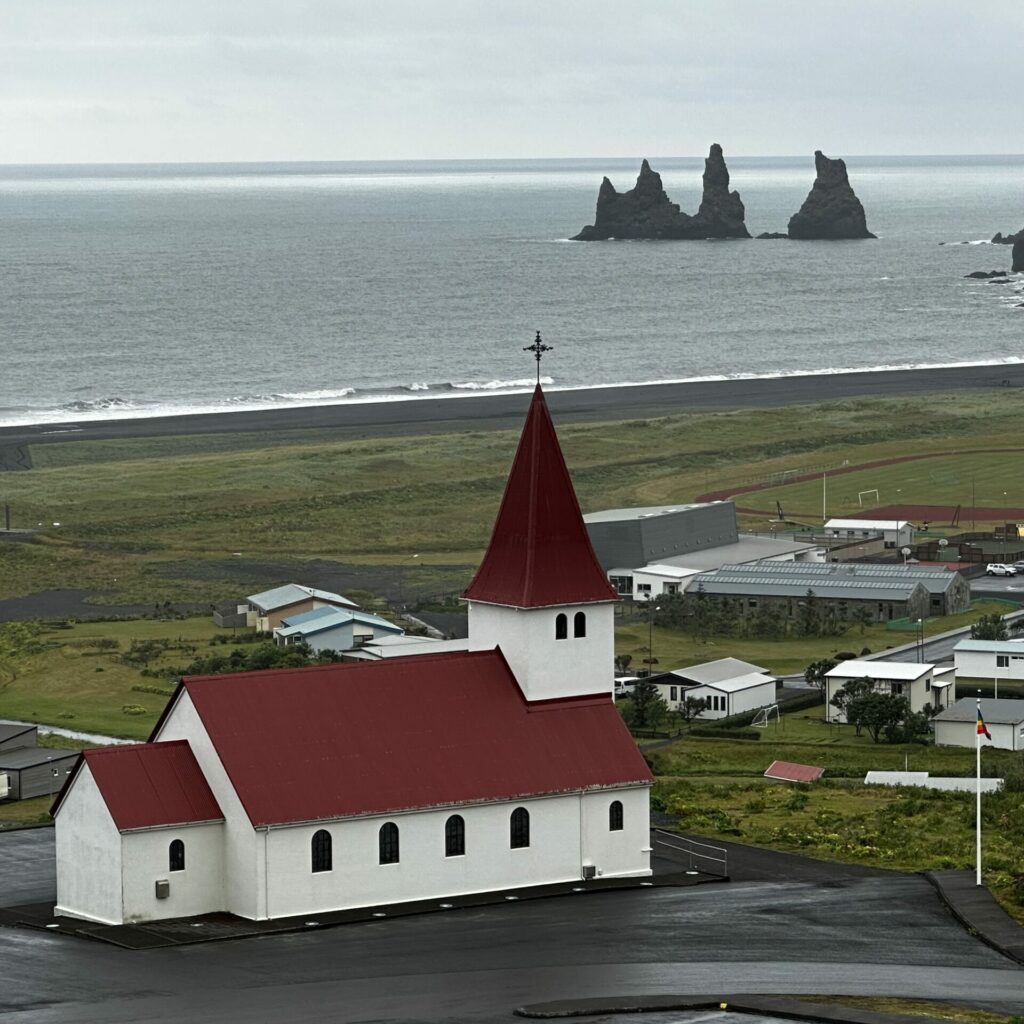 if i remember correctly (it's a blur), we had a long drive from vik to our next campground, so after the church photoshoot, we hit the road. as we were driving, i remembered a tip i received from a friend about a quick detour to this cool little cave that has a yoda shaped hole in the top. definitely worth the twenty minute detour and five minute walk, even if i dont' care about star wars and treks and stuff.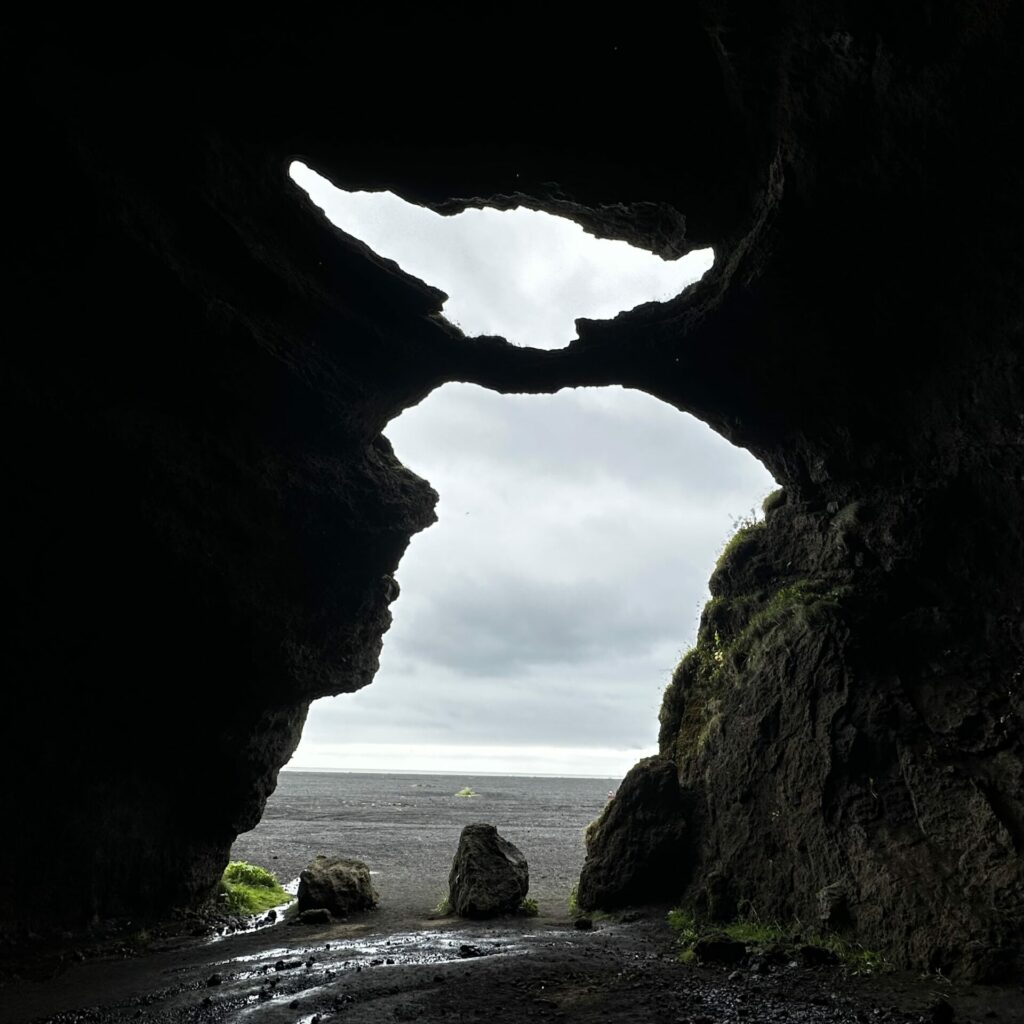 our last adventure of the day was a quick hike in along fjaðrárgljúfur canyon. it was touted as having "land before time" vibes. and it definitely did. but after the previous day's waterfall way hike, it was probably not as exciting as it could have been. also, we were pretty tired and grumpy.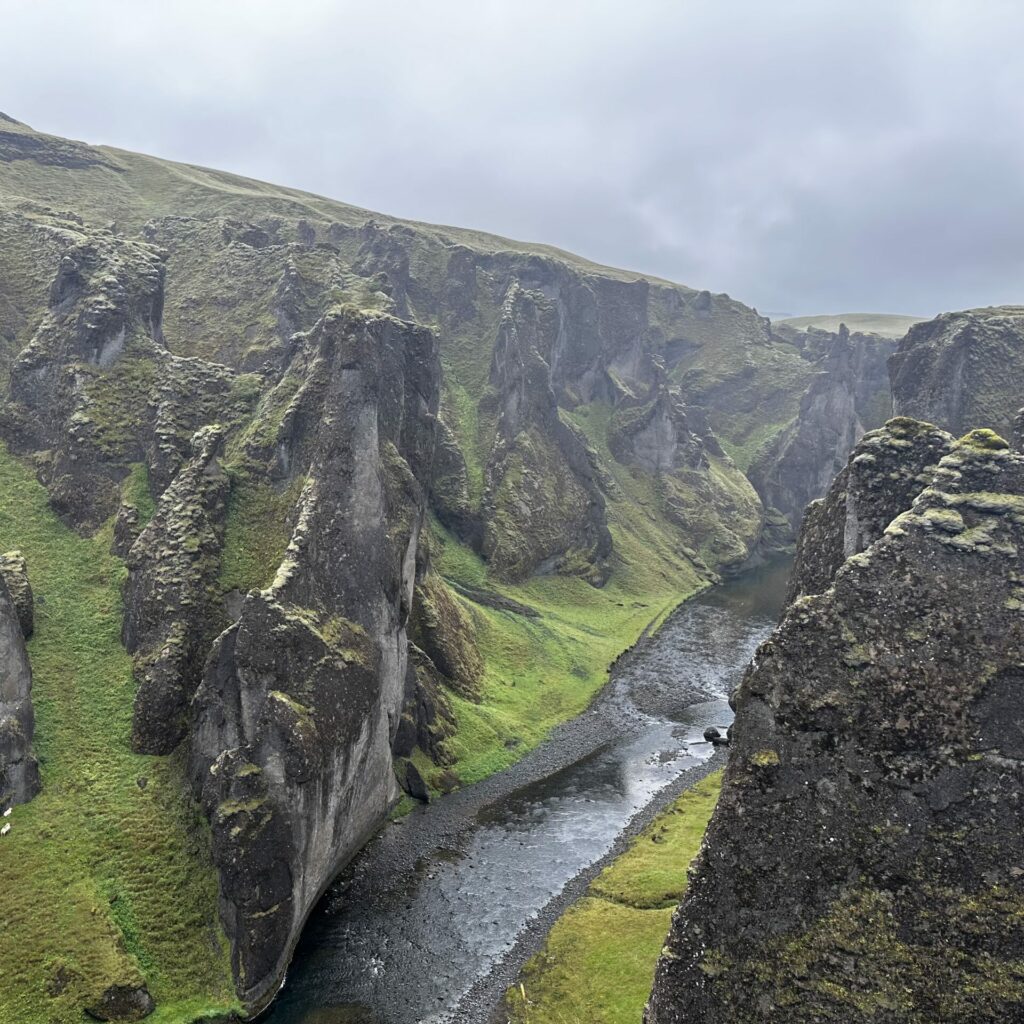 so, this is a good time to tell you that iceland has pretty great internet. it's so small. and i guess with tourism booming, they have invested in making sure it's good. especially around the ring road. (this is also a good time to tell you that we were basically driving and camping along the entire 800ish mile ring road, all the way around the island of iceland). anyways. we checked in with the kiddos at the grandlidboms every night and received regular updates. you know. like when anna bakes an entire s'mores cake, complete with chocolate ganache and meringue frosting, from scratch. this kid.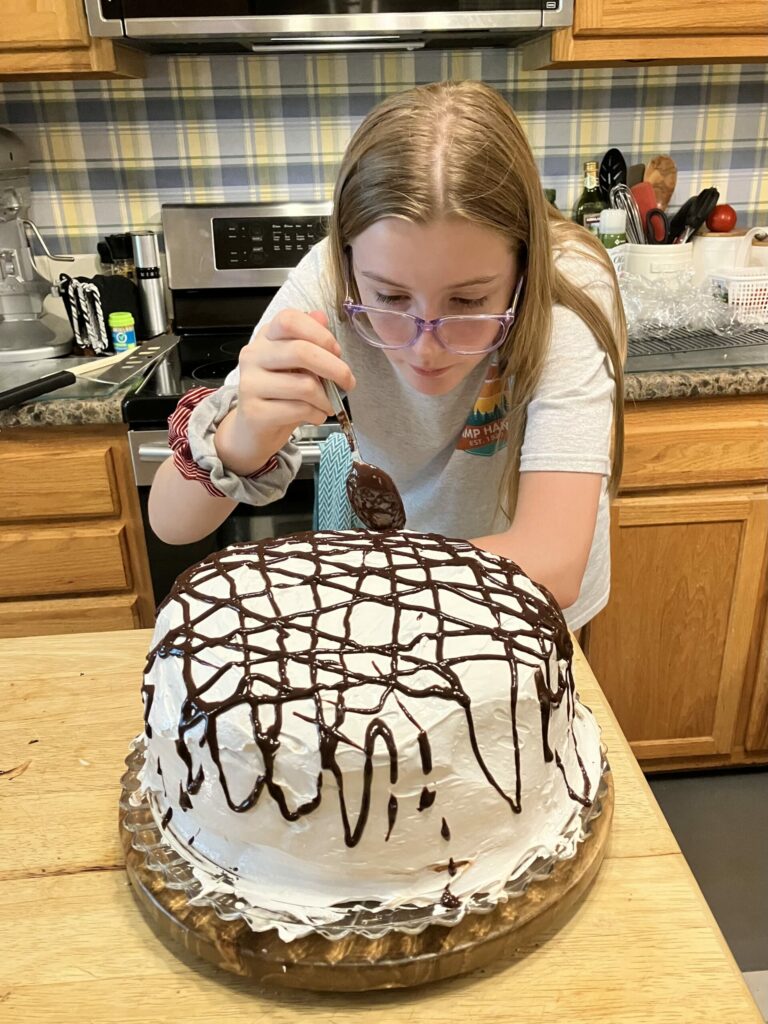 anyways. our day in vik felt like a down day after the pace we had been setting, so it was a nice little "break". we settled in for the night, in a national park campground near our next day's activities, had some delicious grocery store boxed soup in the camper van, and rested up for what would be one of our favorite days in iceland….