prepare yourself for an onslaught of waterfall photos, because the entirety of our fourth day in iceland was spent visiting numerous locations of various volumes of waters cascading over cliffs of assorted heights.
some of the waterfalls are iconic iceland attractions, not too far off the beaten path, and with large parking lots and amenities. you know what that means. people. tour busses full of people. so, we got started, bright and early, in hopes of beating some of the crowds. our first stop was seljalandfoss, whose notable feature is that you can walk behind the waterfall (and get super wet). actually, our first stop was a gas station, for coffee, because we realized this was 1000x easier and faster than dealing with the french press tumblers. then, the waterfall. (and the people).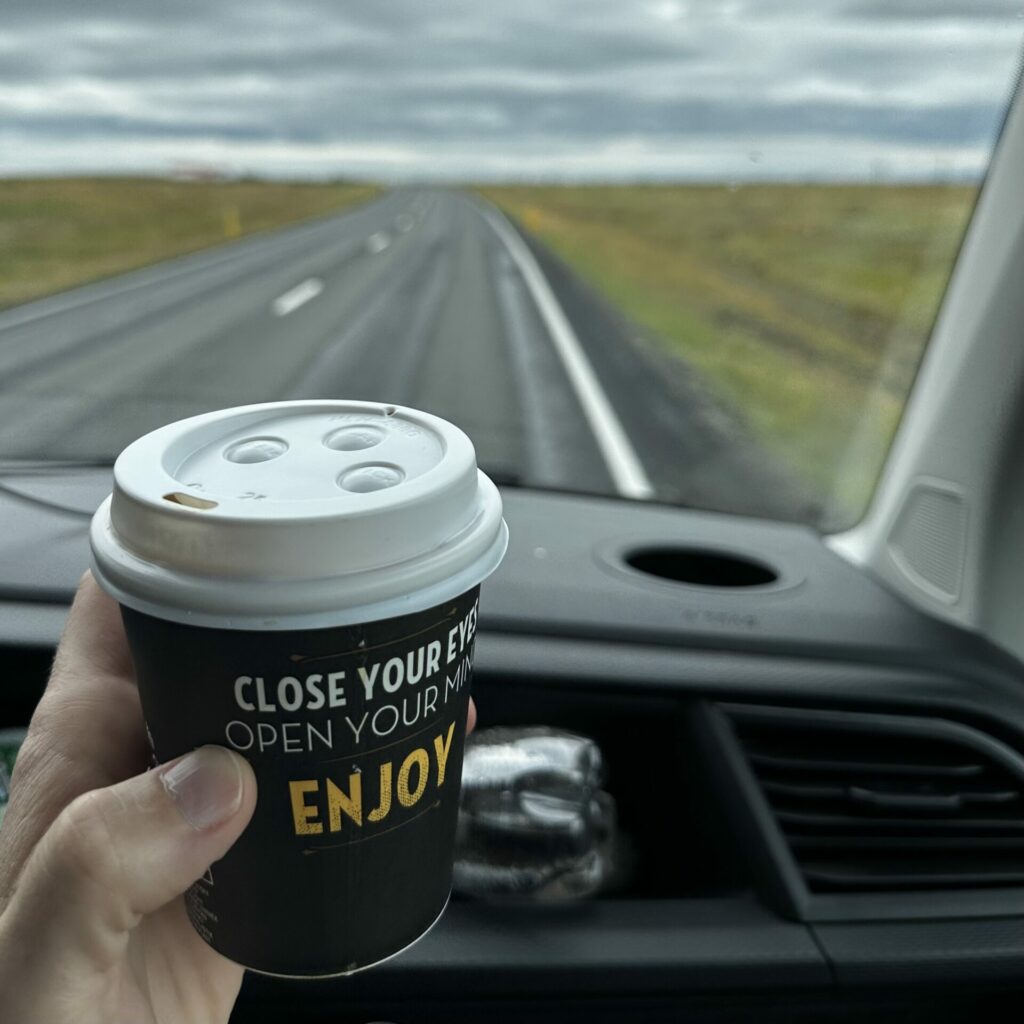 we shuffled along the path, around behind the falls. it was definitely cool.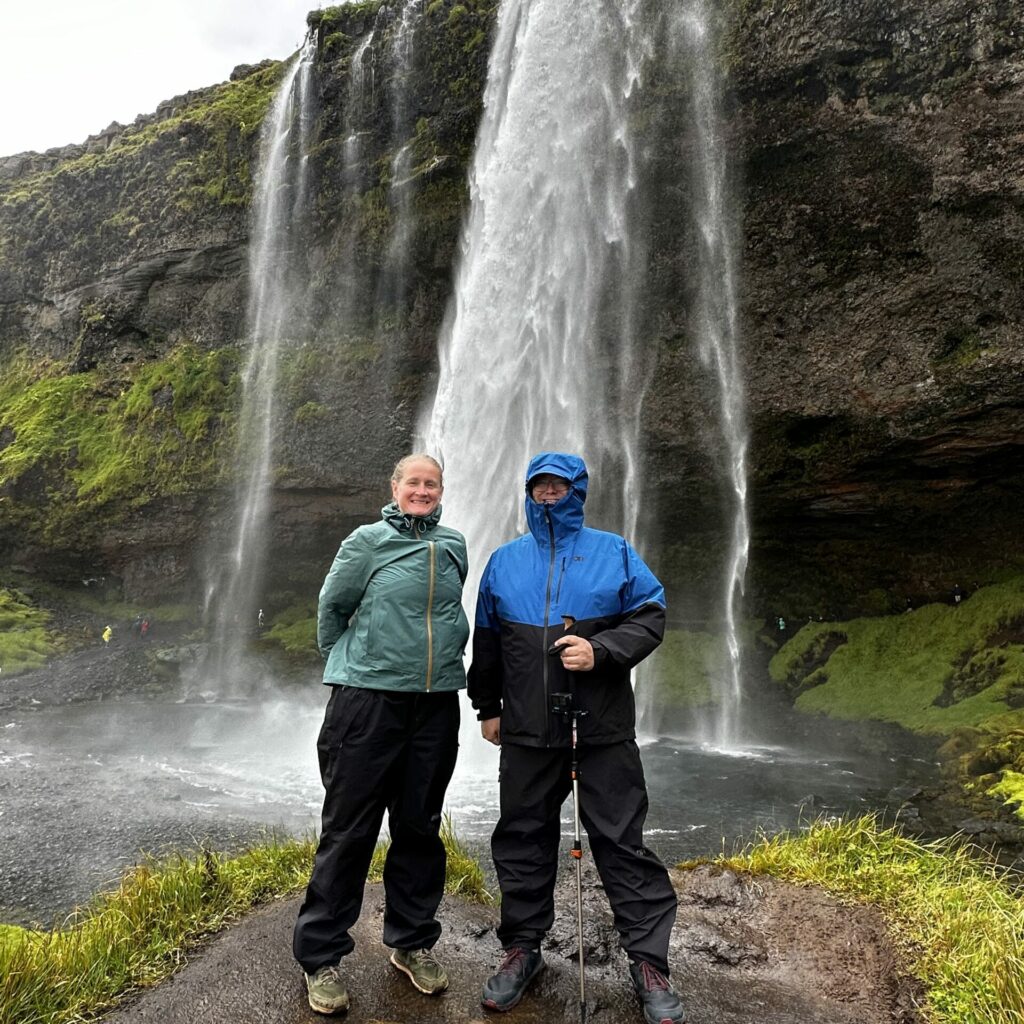 after we exited out from behind the falls, we took a short trail (maybe 1/2 mile or so) down to another less visited waterfall, for what turned out to be the cooler experience. for me anyways. we walked into a little slot entrance to cave like opening. and by walked, i mean, shimmied along a wall, trying to stay on rocks that were above water, while folks exiting the cave were navigating around you. once inside, a towering waterfall crashed down through a hole in the top of the cave. very awesome.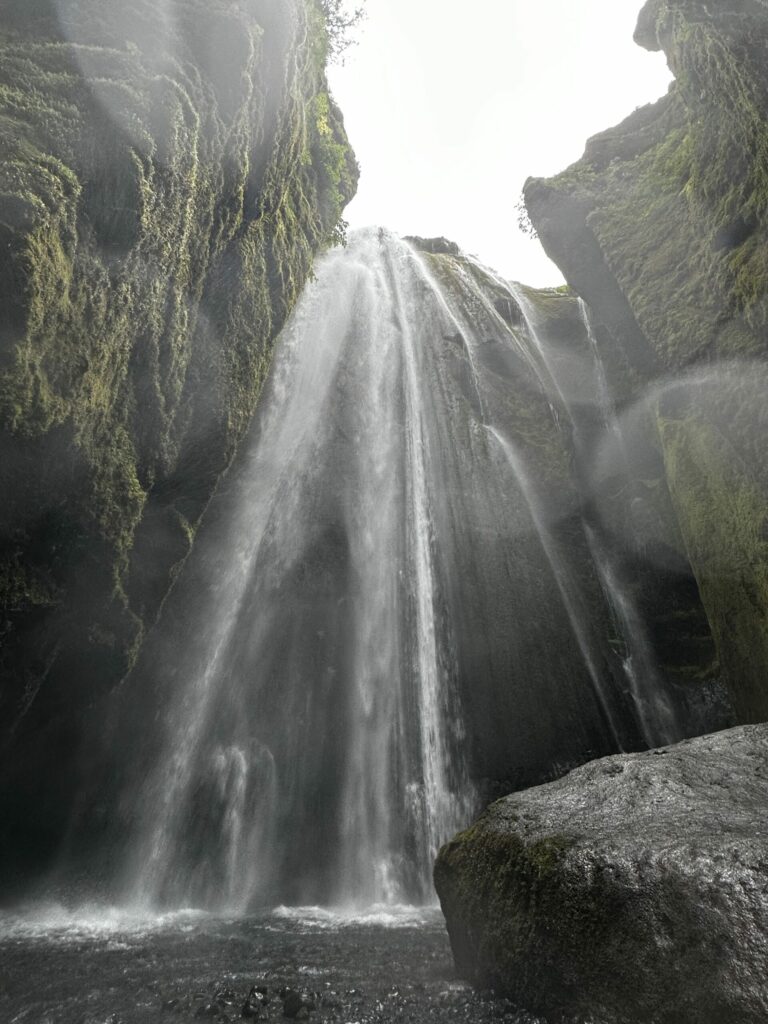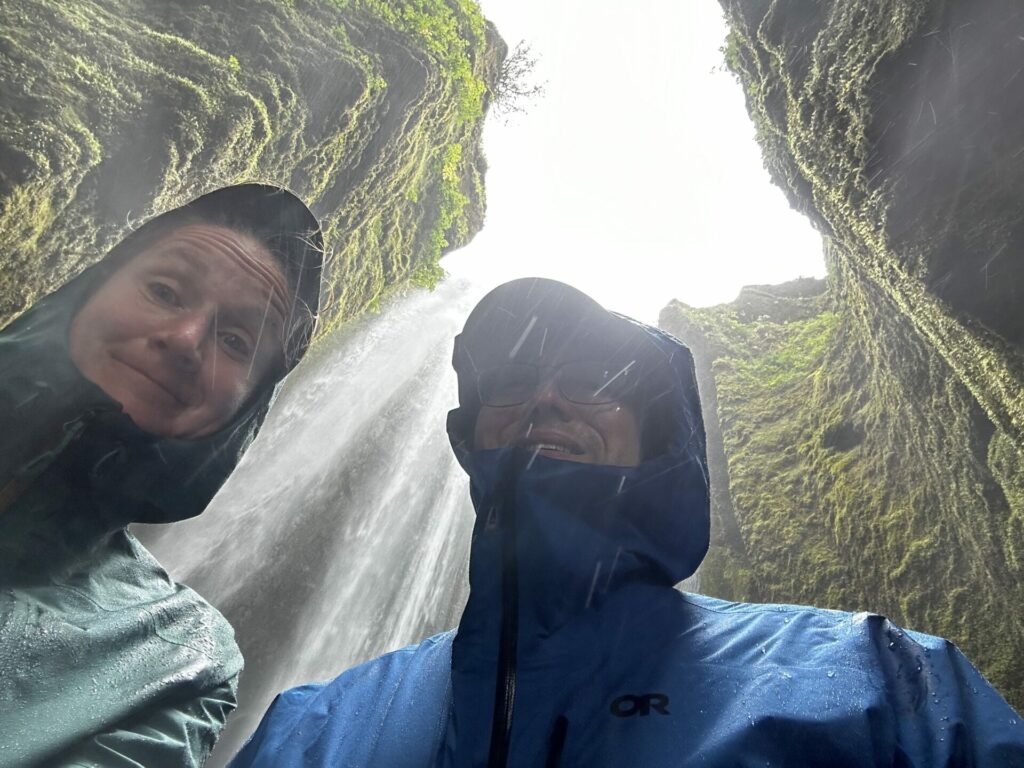 then, we loaded up in the camper and made our way to skogafoss. this one is every more popular and for good reason. the high volume skoga river makes one last dramatic 200 foot drop right here, before flowing out into the ocean not to far away. we got close enough to avoid getting too wet, took some pics, and then began an epic hike that starts at the base of the waterfall.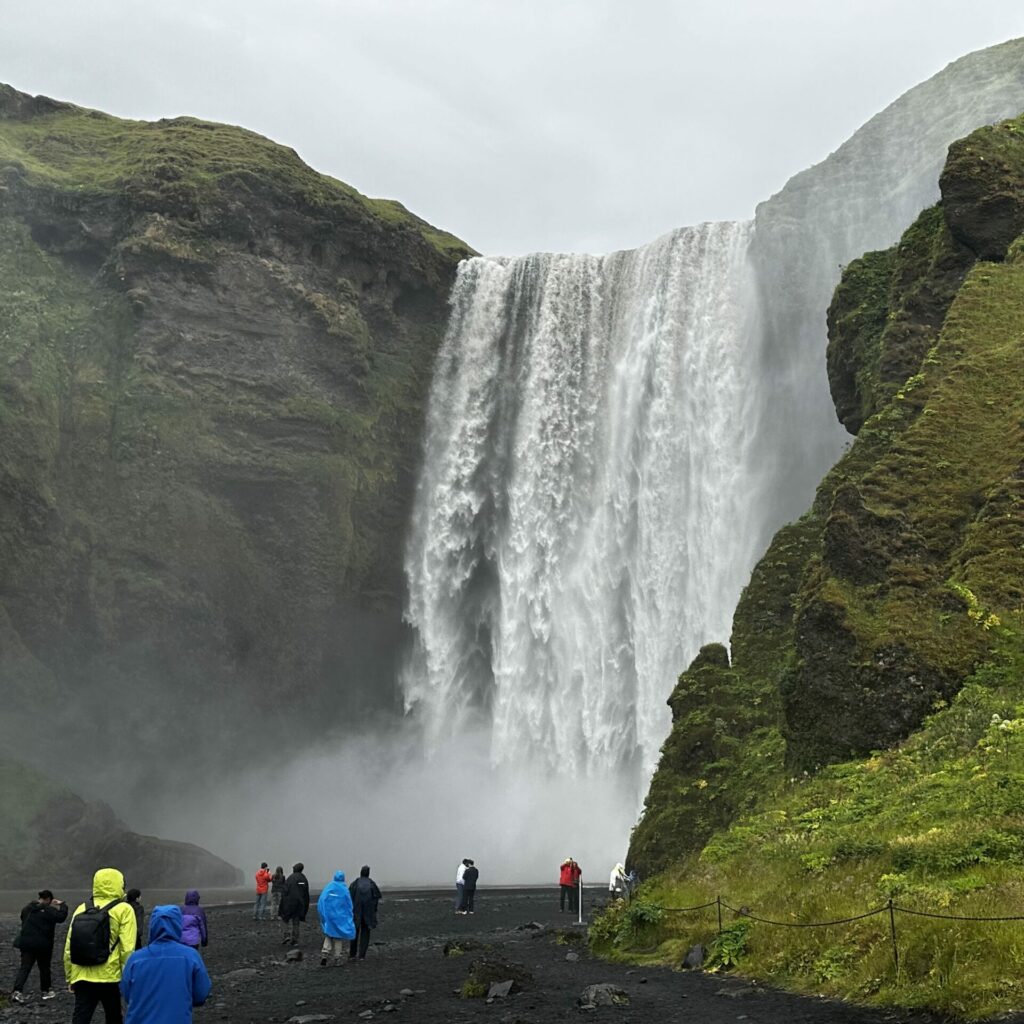 skogafoss is the last waterfall before the skoga river makes it's way out to the ocean, but in the 5.5 miles before it reaches that point, there's a whopping twenty six more waterfalls. there's a hiking trail that mostly follows the skoga river 2000 feet up along this journey and we were determined to see them all. the trail starts off with a jillion stairs to get to the top of skogafoss, which weeds out a lot of people, and after we were about a mile into the hike, we rarely saw anyone.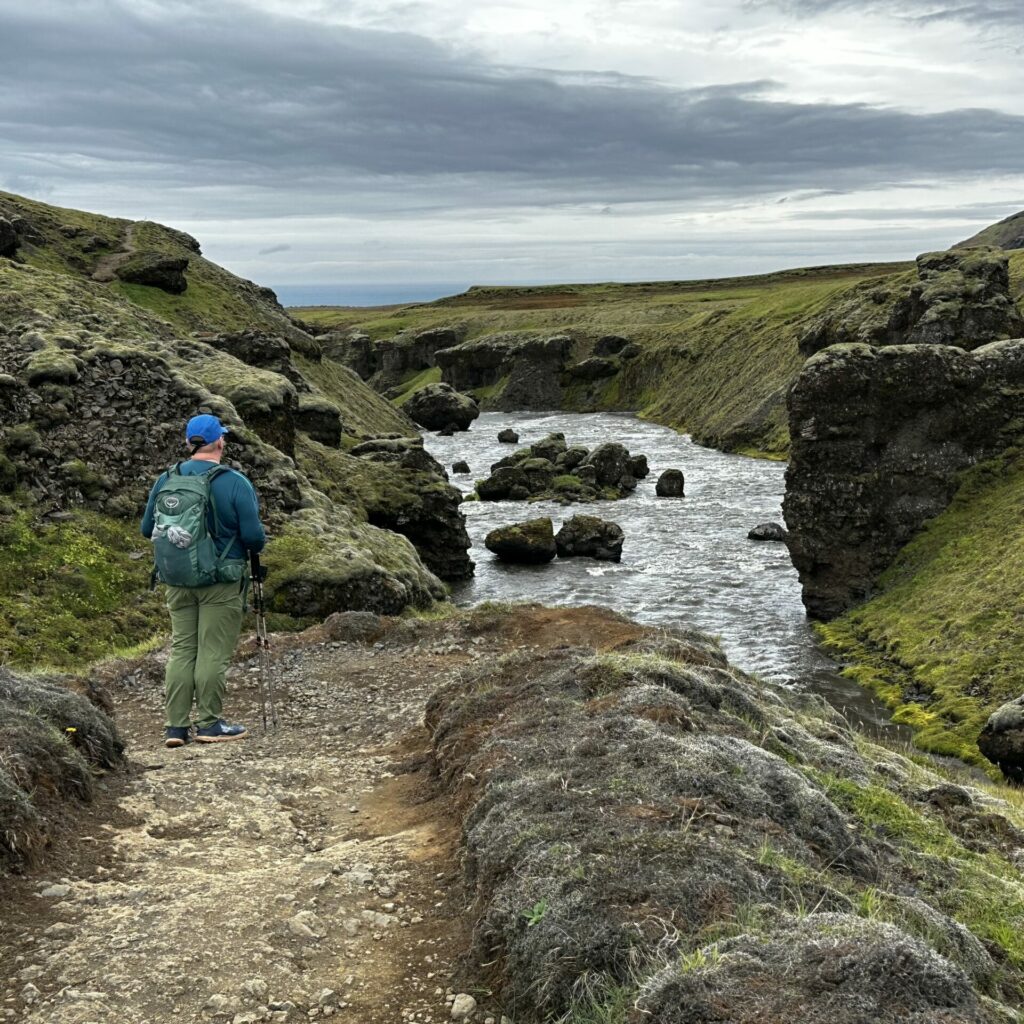 the trail was pretty tough at times. rutted out. muddy. rocky. several stream crossings. but all worth it.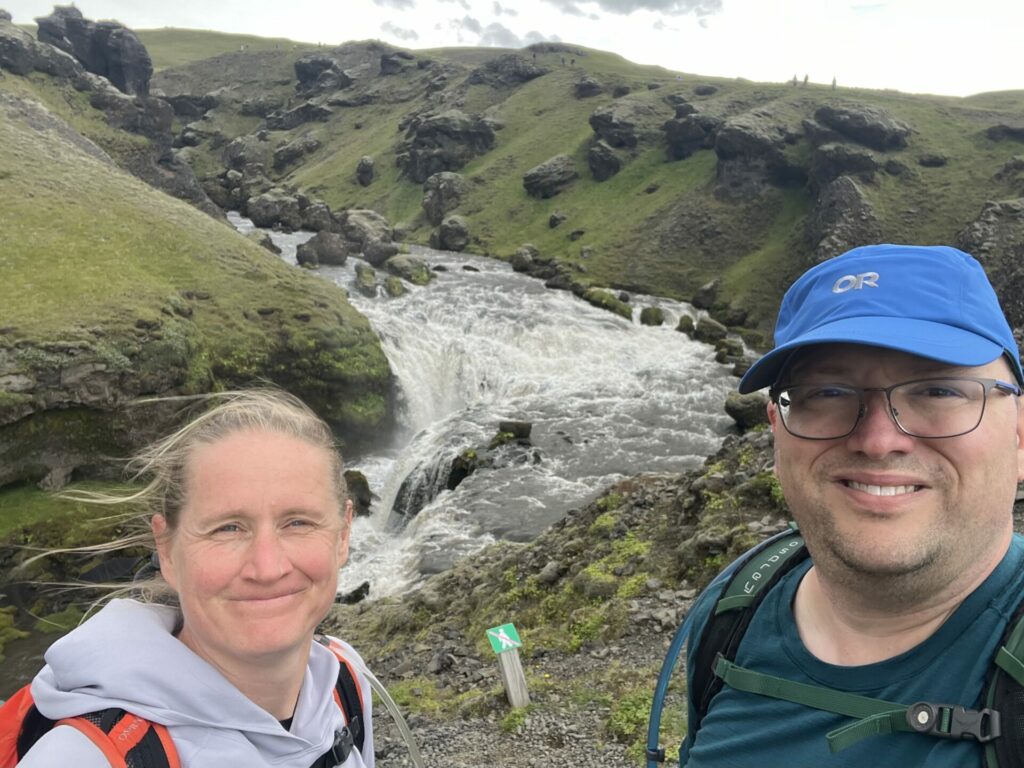 the waterfalls were amazing. each one seemed better than the last. and now, without further commentary, here's a bunch of photos of them, so you can see for yourself.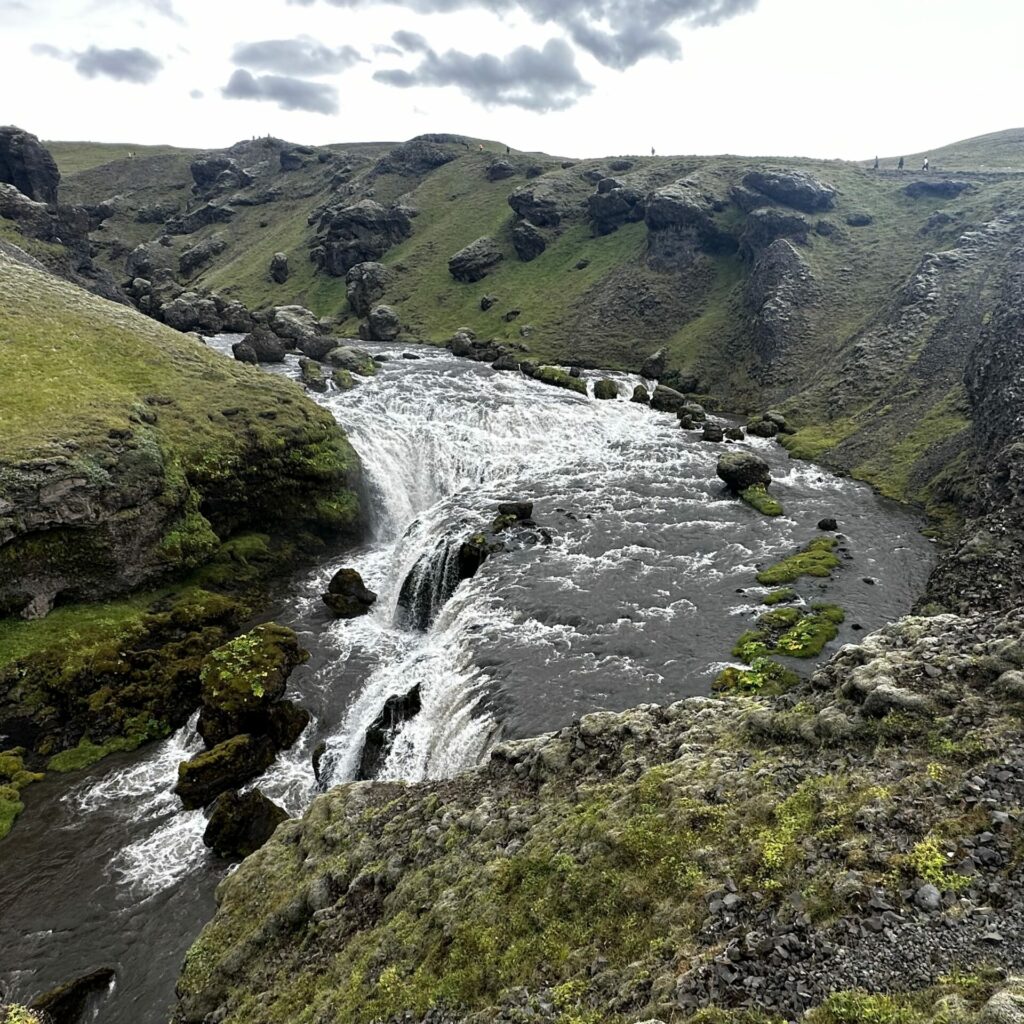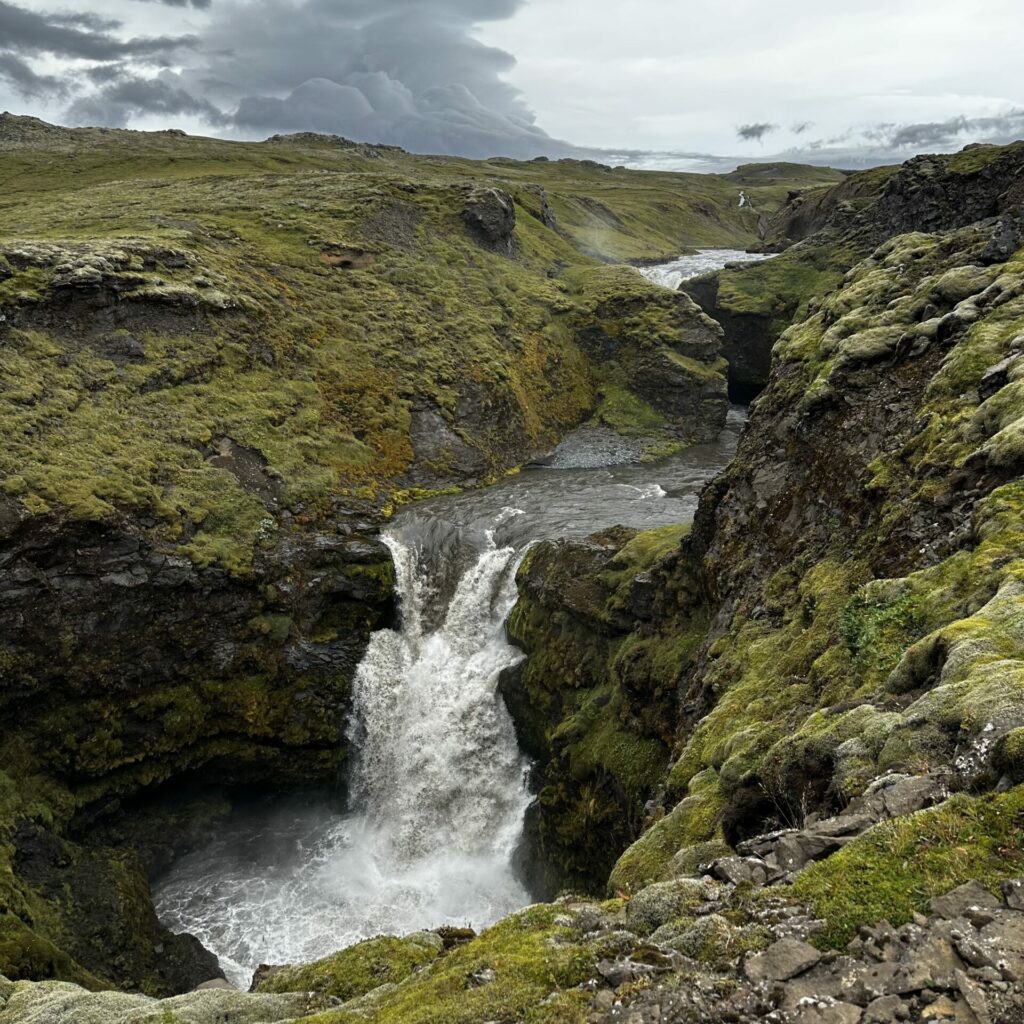 i knew that at the end of the trail there would be a foot bridge over the river. when i spied in the distance, i had new life. the landscape changes dramatically at this point, from green and lush to barren and (probably) lava-y. i crossed the bridge for novelty's sake, refueled with a shot of vermont maple syrup, and began my journey back down.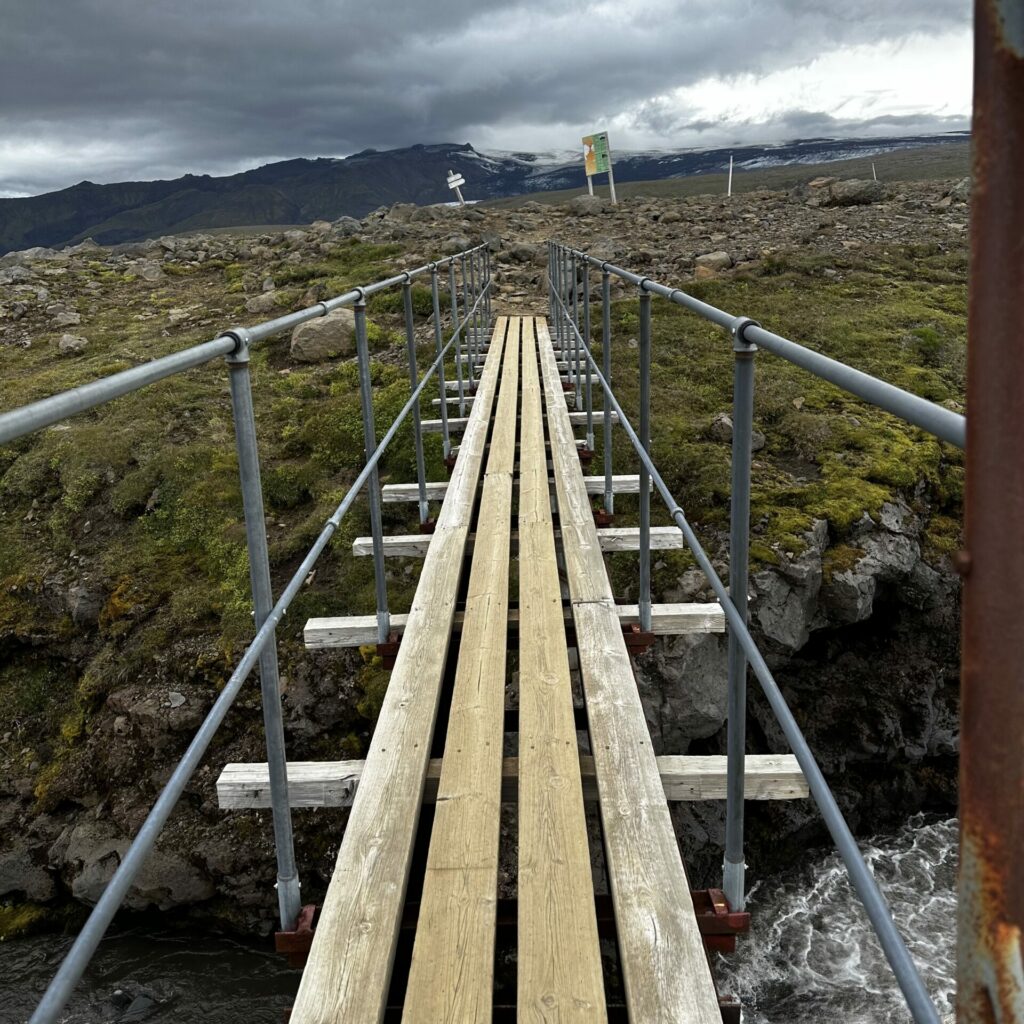 i didn't see too many humans on the way back, but i did share the trail with a few sheep at times.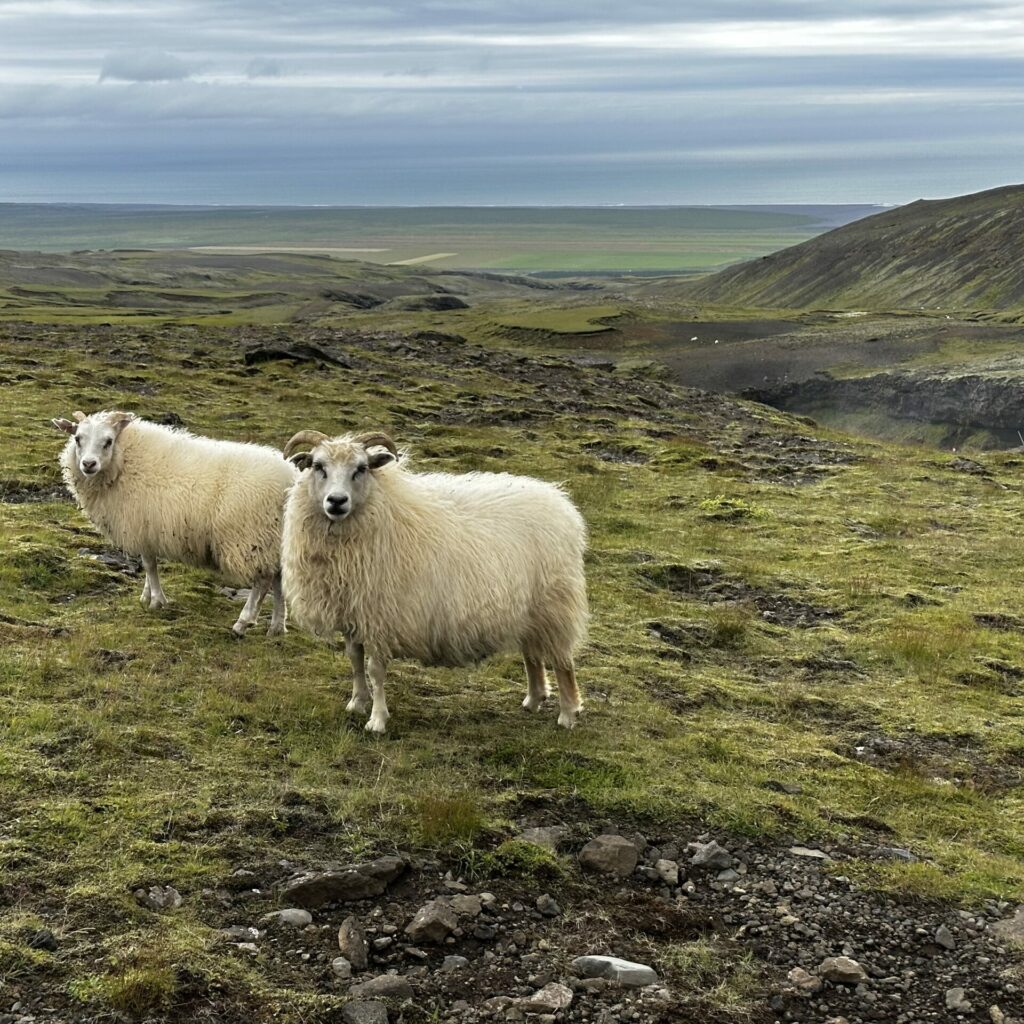 eventually, i caught back up with derek and we made a quick exit to try to catch one more waterfall before the days end. i was pretty worn out, but this one was only a mile and a half or so, and how many times will i ever be in iceland, right?
it was another one we could walk behind. and much prettier than the first one. and there was only one other couple out there. what more could i ask for?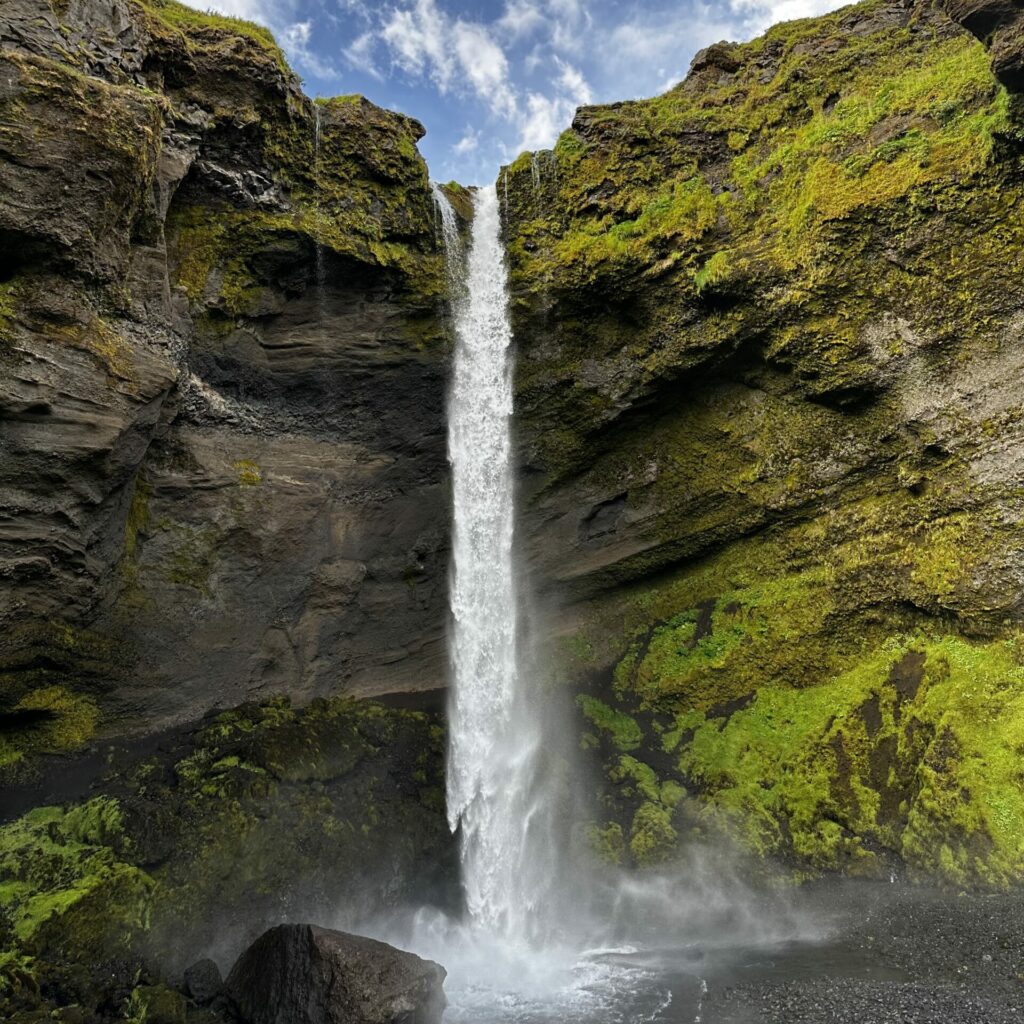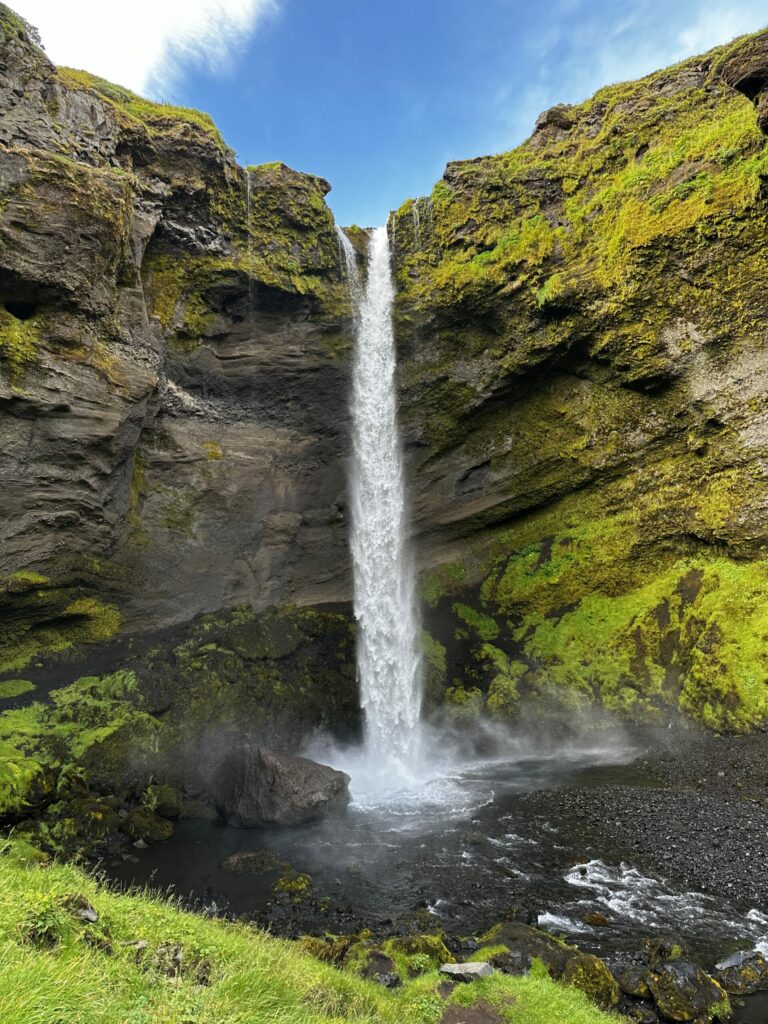 you might think that our day was done at this point, but you would be wrong. even though we had to contend with a troublesome gang of sheep on the way, we stopped to see an icelandic lighthouse and dyrhólaey, which is basically a giant rock that juts out into the ocean with an arch carved out of it. we snapped a few pics but it was so late and were exhausted.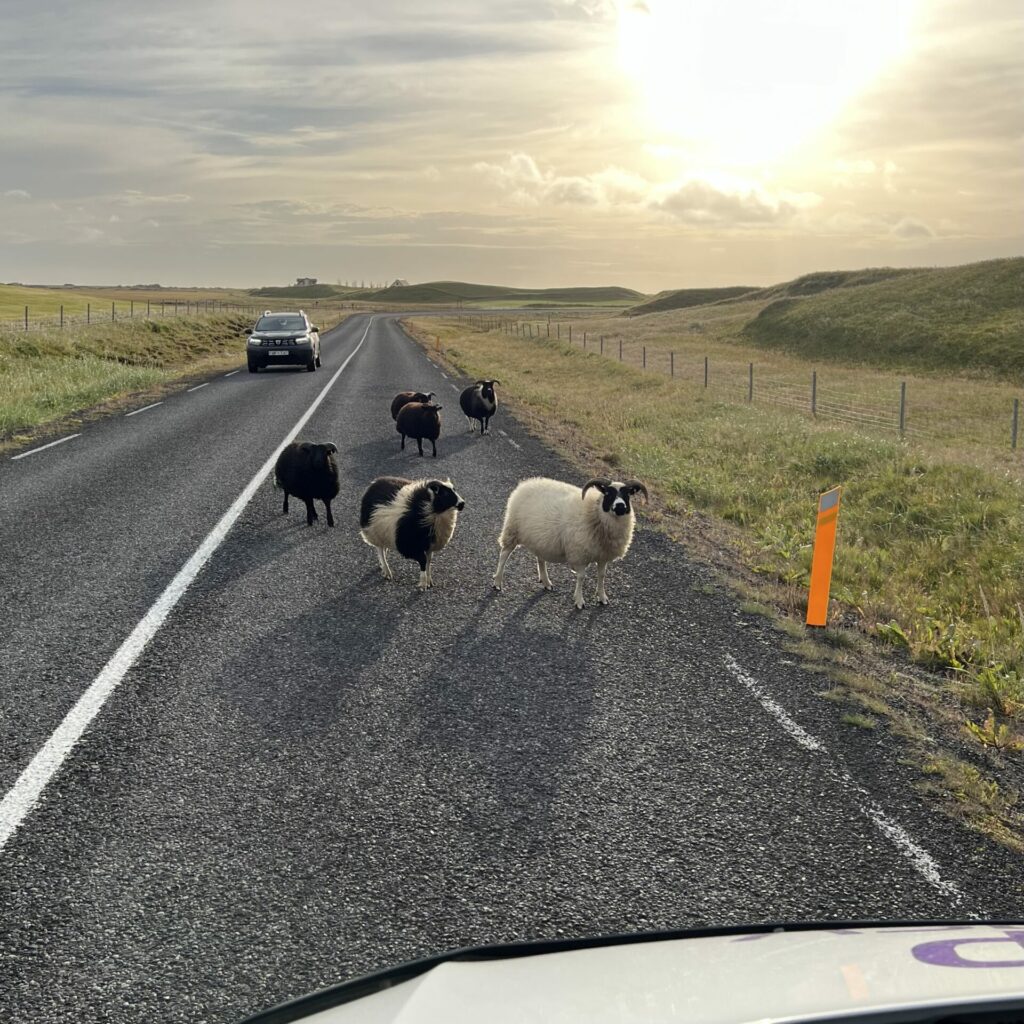 then, it was off to our campground in vik… where we crashed hard again.