my baby brother jake and his lovely wife erika are expecting their second baby boy in november, so of course the kid needs a quilt from his future favorite aunt.
once erika and jake settled on the name barrett, complete with all the bear related nicknames imaginable (bear, little bear, brother bear, baby bear, bearbear….), it was obvious that i would head in a bear themed direction for the quilt. the nursery decor is winnie the pooh hundred acre woods, with a slightly more muted color scheme than i am used to, but i was up for the challenge.
i settled on the bjorn bear pattern, by elizabeth hartman, and managed to pull together the fabrics from my stash and/or local shops. the bears came together pretty quickly in assembly line fashion, which is a nice break from my usual scrappy, one block at a time method.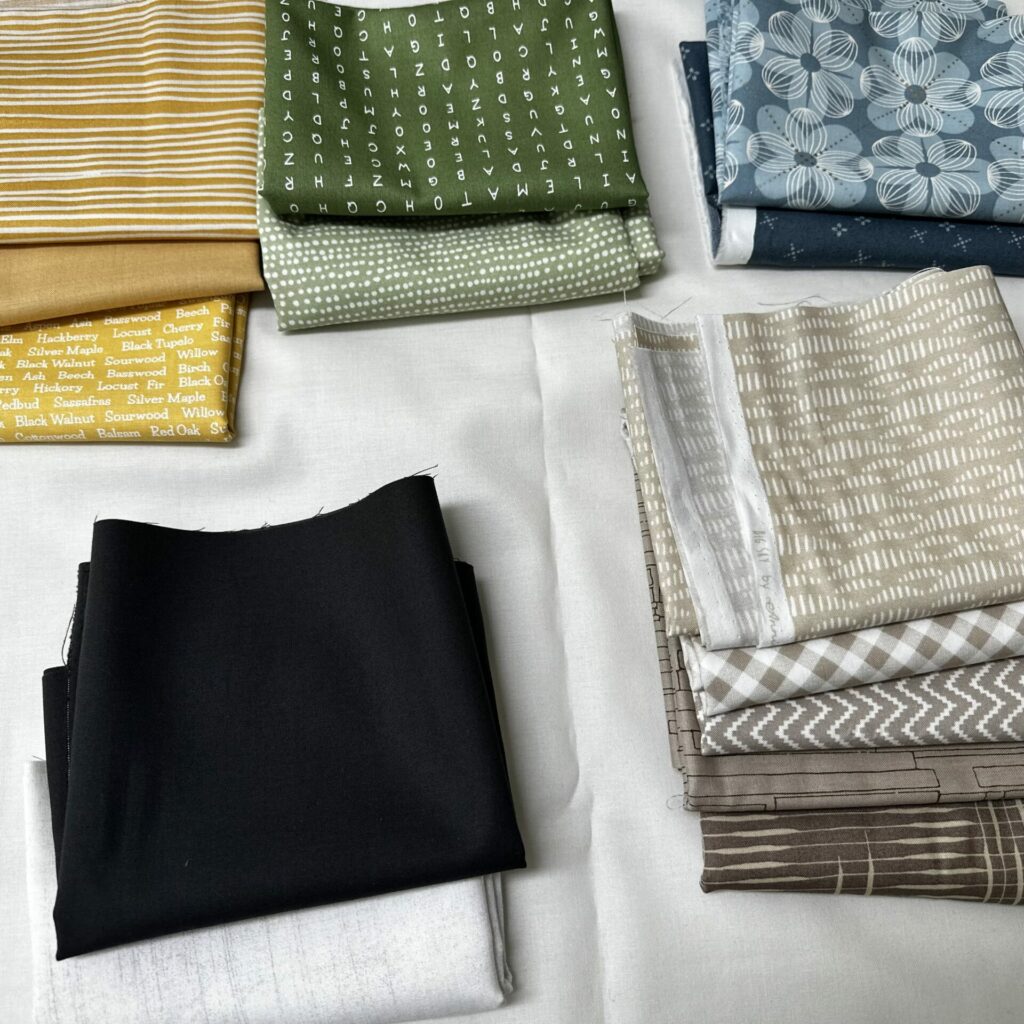 i quilted it with a diagonal grid and my pal cynthia whipped me up a cute little embroidered label, so that mr. little bear can always be reminded of his favorite aunt from before he was even born.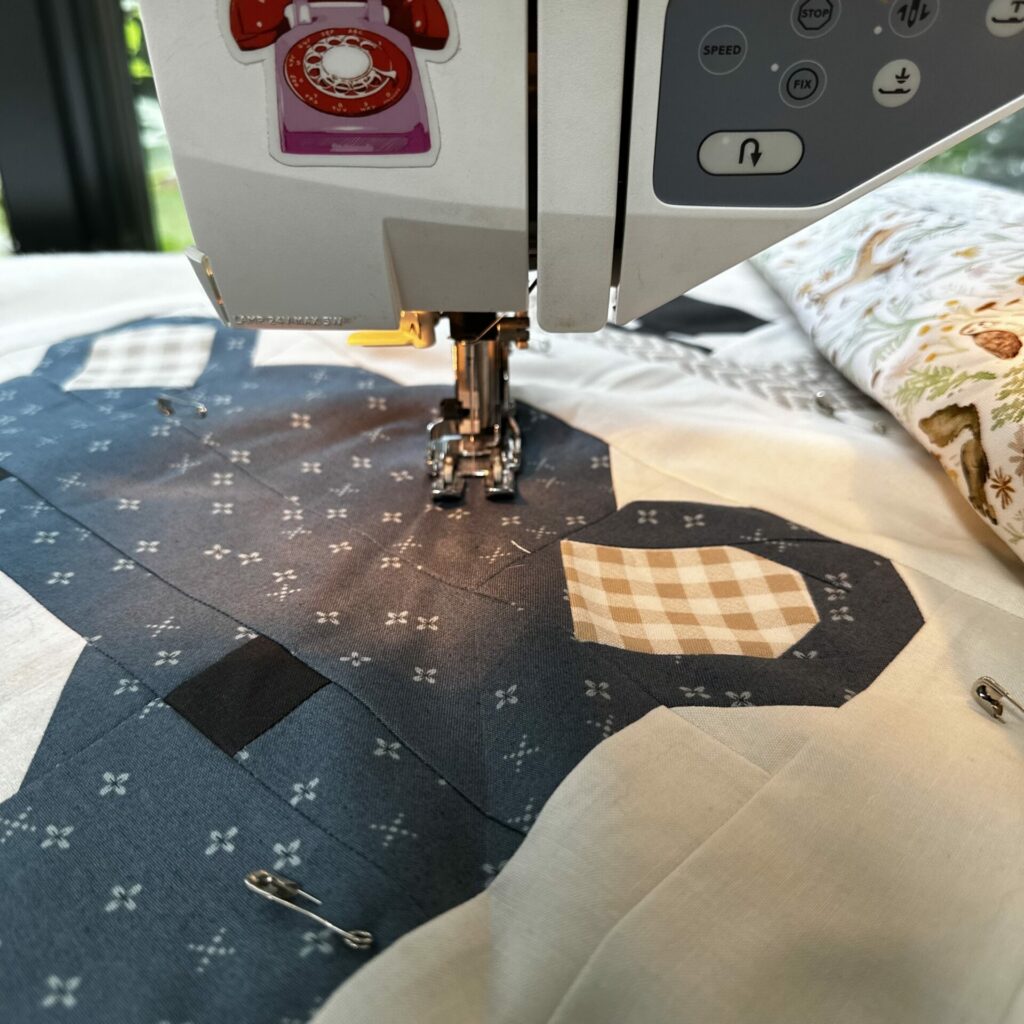 i love how this one turned out. the long armed tall teen boy helped me get some pics. and now i just need to mail it. which apparently will take me longer than actually making the quilt.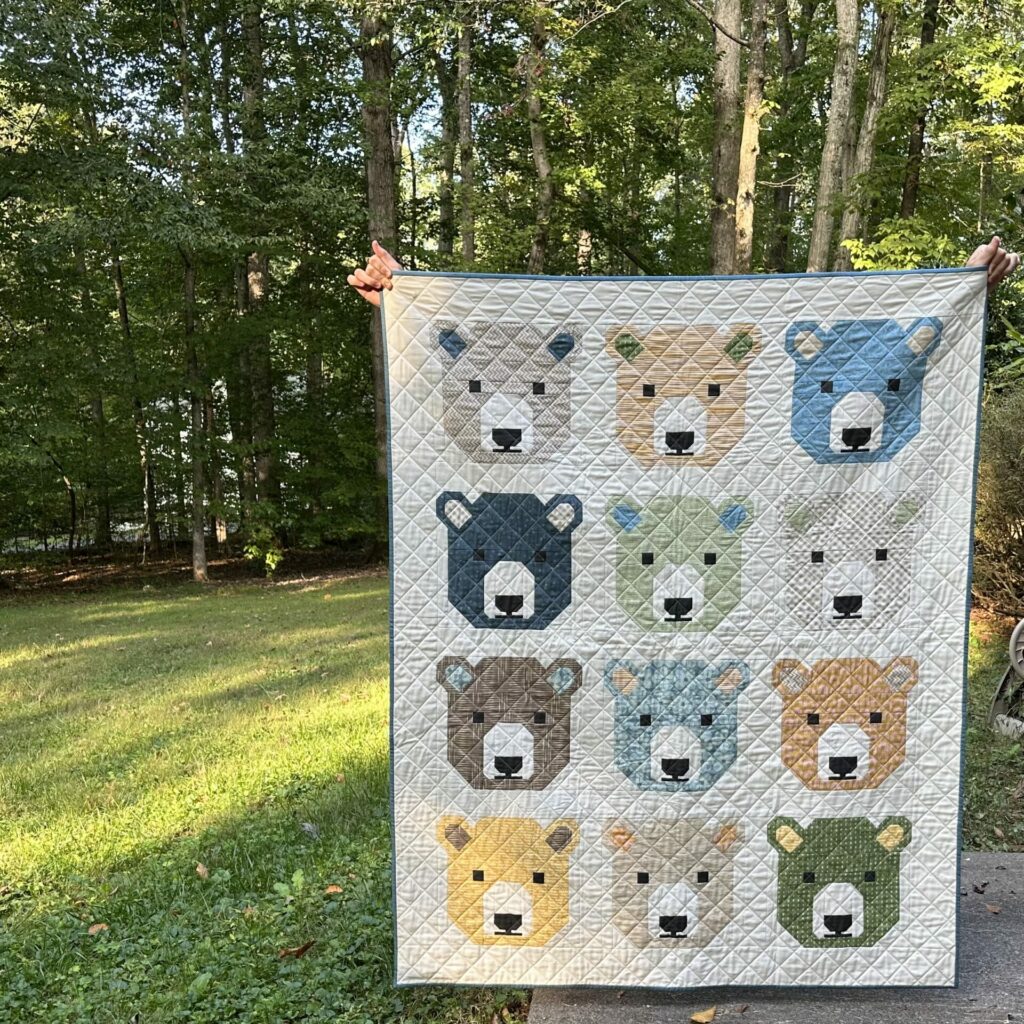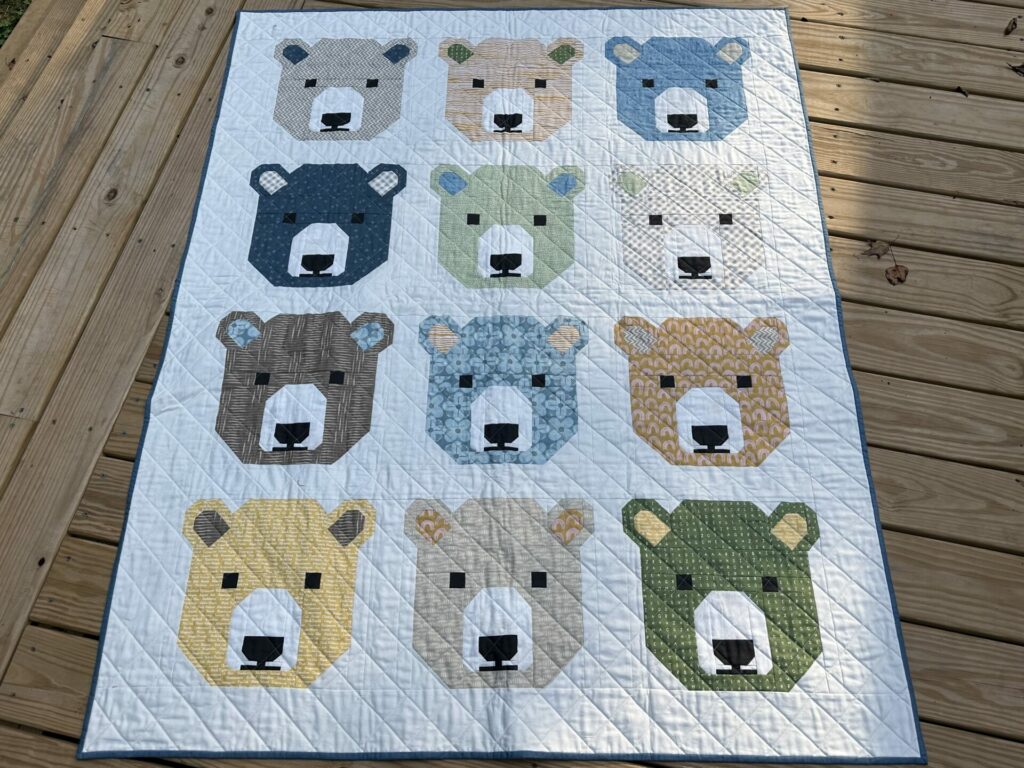 hoping that this one is loved by baby bear for years and years to come.