first, some background info:
isaac had a favorite blanket. we never left home without it. he couldn't sleep without it. we worried about what would ever happen if it were misplaced. we scoured the internet for backup blankets. we asked my gramma, who bought it for him in the first place, if she could rustle up another. nope. then this crazy trip to ny happened. and the blanket was gone.
r.i.p. blue blanket.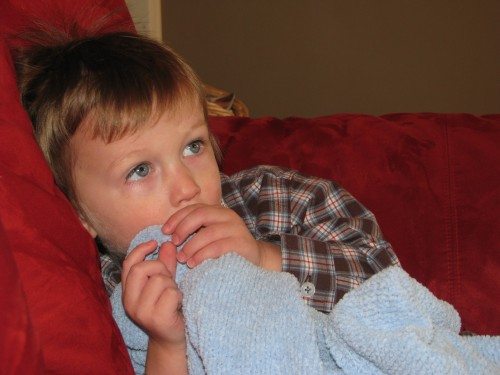 we bought lots of replacements, but none worked. eventually isaac gave up and we saved all the replacement blankets (including a new one – brown with tan elephants – my gramma had sent) for the baby anna.
fast forward to now…
we have a new linus. anna carries a blanket around all day long. until very recently, she's been very fair to all of them. well, the fleece ones. she has a blue and brown one that was an attempt to replace ike's. and a white one with a giraffe that was a gift from ike at christmas. and the brown one with tan elephants. and lately, that has become the go-to blanket. and it's not that bad. but, i so hate brown. anna has rainbow and bright color EVERYTHING. brown is so blah.
so, i decided, before she gets really attached, i mean, isaac-and-the-blue-blanket attached, i am going to see if i can do a switcheroo. so, i hit up joann's last night with bridgette and picked out new blanket material.
at nap time, i got to work. first, i just hemmed up all the sides, but i hated it. so, i found some yellow soft minky plushy fabric to back the blanket with. pinned it all up. sewed a few inches. and realized i had pinned the yellow stuff backwards. duh. finally, on the third try, i liked it.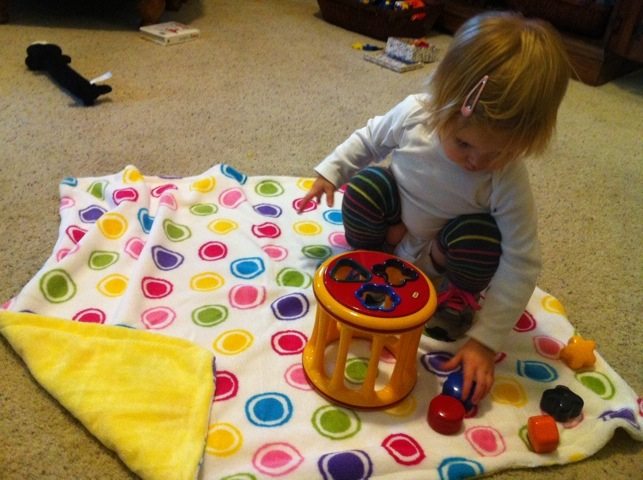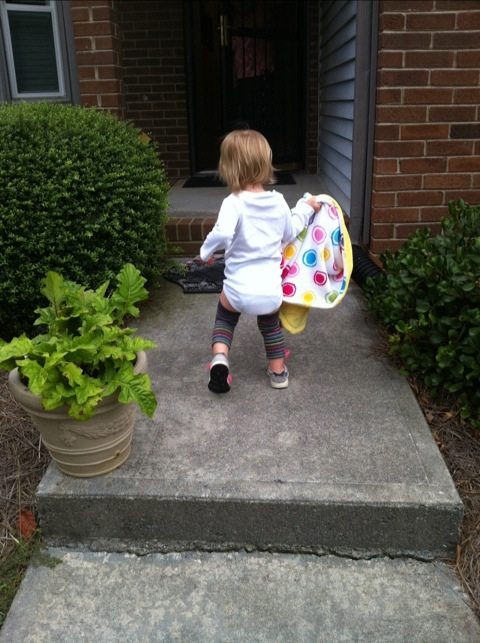 anna seemed a bit indifferent at first. like she was on to me. but, i gave it to her at bedtime tonight with two others and she threw out the two others and kept the new one, so hopefully my evil plan will work. *evil sinister laugh here*
side note: isaac now has a new favorite blanket. it's a little robot quilt that we picked up about a year ago. i'm happy with his selection and pleased to know that my attempt to brainwash him into loving robots has worked. 🙂
side note #2: i hate sewing fleece.