we kicked off our memorial day weekend with a little outing to tanglewood park. apparently, we did the same thing last year.
this time, though, we brought lucy along, to test out the new dog park. before lidkids, we used to take lucy to dog parks pretty regularly. back then, she was a young pup and did a lot more frolicking. now she's an old lady and pretty much stayed nearby and just observed.

the kids loved this little dog who was super friendly and gladly offered up his belly to pet.

after lucy seemed worn out, we went to the "person park" (anna) and the kids had their turn to frolick. anna is a monkey girl.

ike is a monkey boy.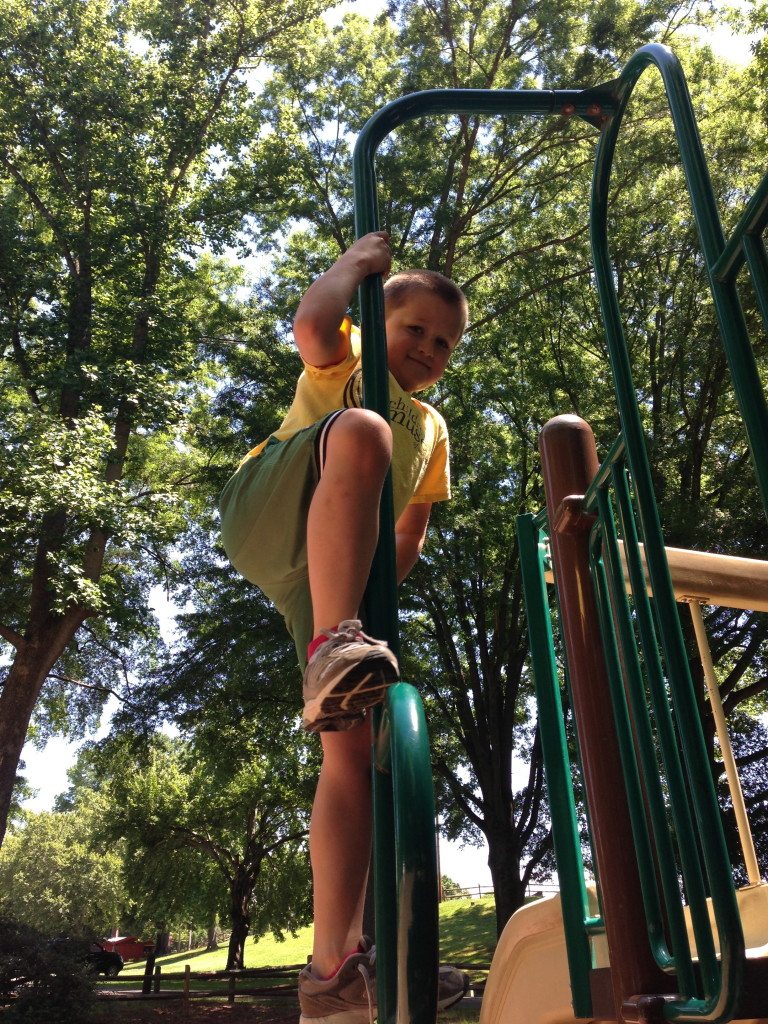 we packed a little "lunch". it was more like a random assortment of snacks. but it got the job done.

siblings…

next on the agenda was bike riding. we found an overflow parking lot and set up camp. ike on his bike and anna on her trike. lucy tied up in the shade.

anna took right to all the open road. she peddled her little legs all over.

isaac started out kind of happy…

…but it quickly turned to pouting. he's not in love with bike riding.

i busted out the fancy pants camera while they were biking and got this fun pic of the girl.

while isaac pouted about his bike, we let anna give it a try (partially because she wanted to and partially hoping that if he could see his three year old sister tearing it up, he'd be motivated to get back in there.)

lastly, we headed over to other playground area, which is in full sun and all of the slides and surfaces are scorching hot. but, there's a shady little sandbox, and we took advantage of that for a bit… anna: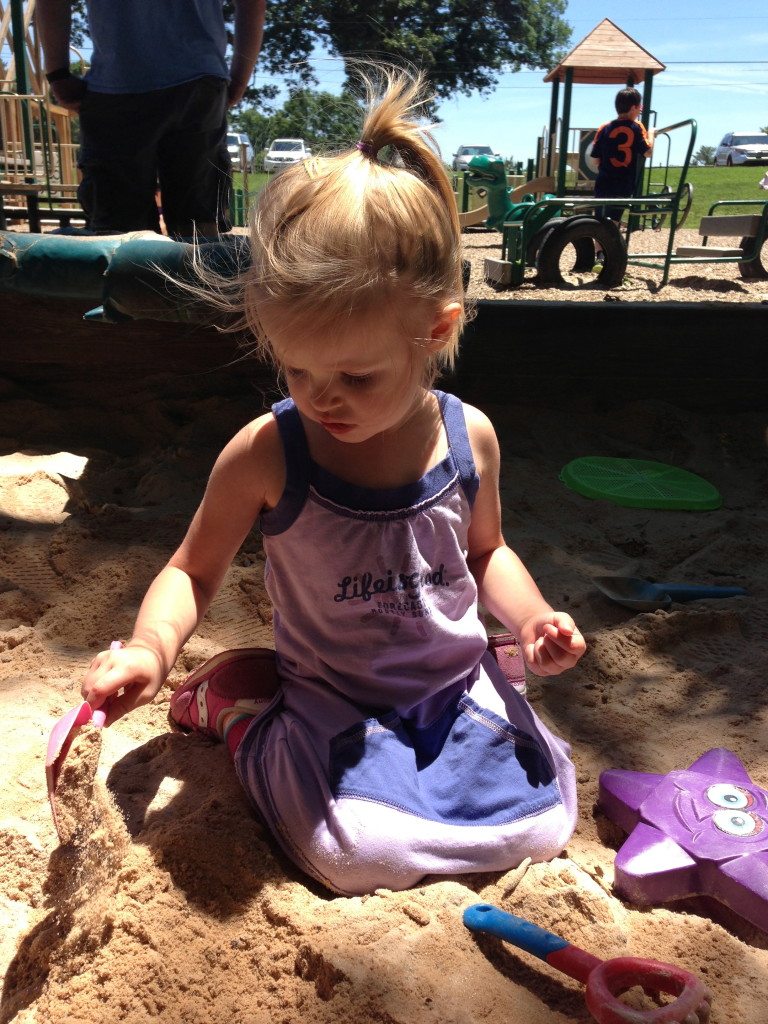 and the boy.

we loaded up and hit up sonic for some 1/2 price happy hour drinks. again. just like last year. anna fell asleep in the car and miraculously transferred to our bed and continued her nap. isaac built a living room fort. derek fixed our front steps. and i napped and watched soccer. the end.
(stay tuned for more weekend activities… tonight we are attempting to camp in the yard.)