derek had to work all day yesterday, so i decided that the kids and i were going to do something fun and get out of the house. after exploring various options, we settled on staying local and heading to old salem for harvest day. we invited derek's mom to hang with us and that she did.
we wandered in and the first thing we came across was the cider press(?). the girls doing the demo offered to let isaac have a turn. what you see in the picture is the split second before he decided he didn't want to do it and ran away crying.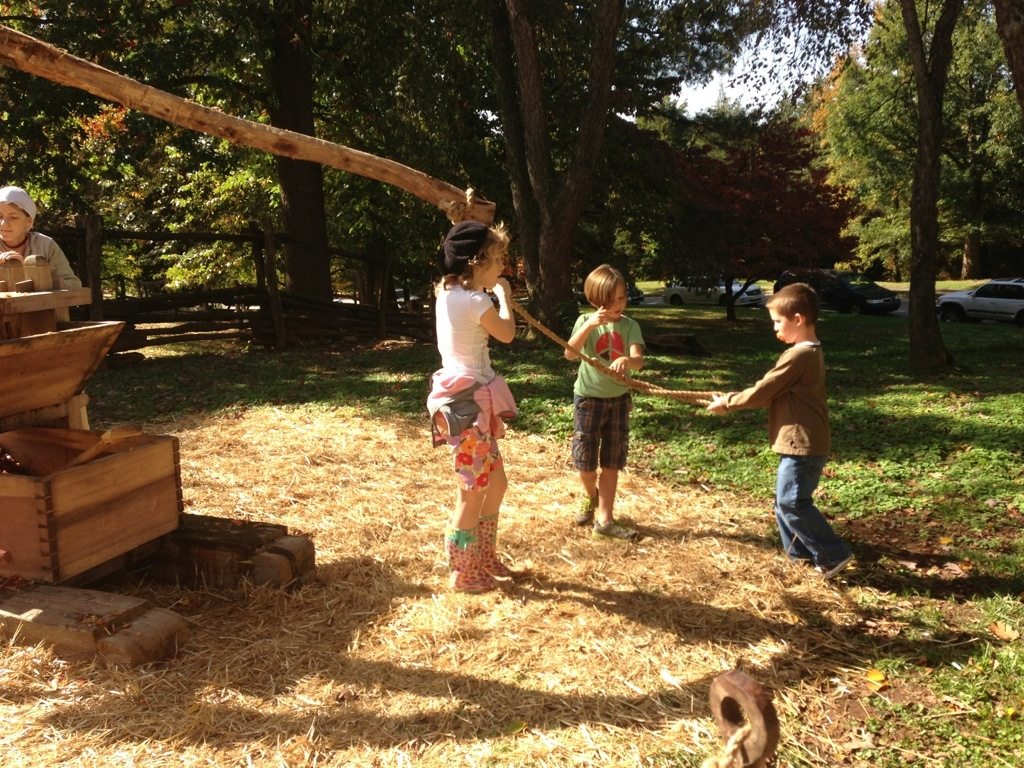 anna, however, was glad to take a spin.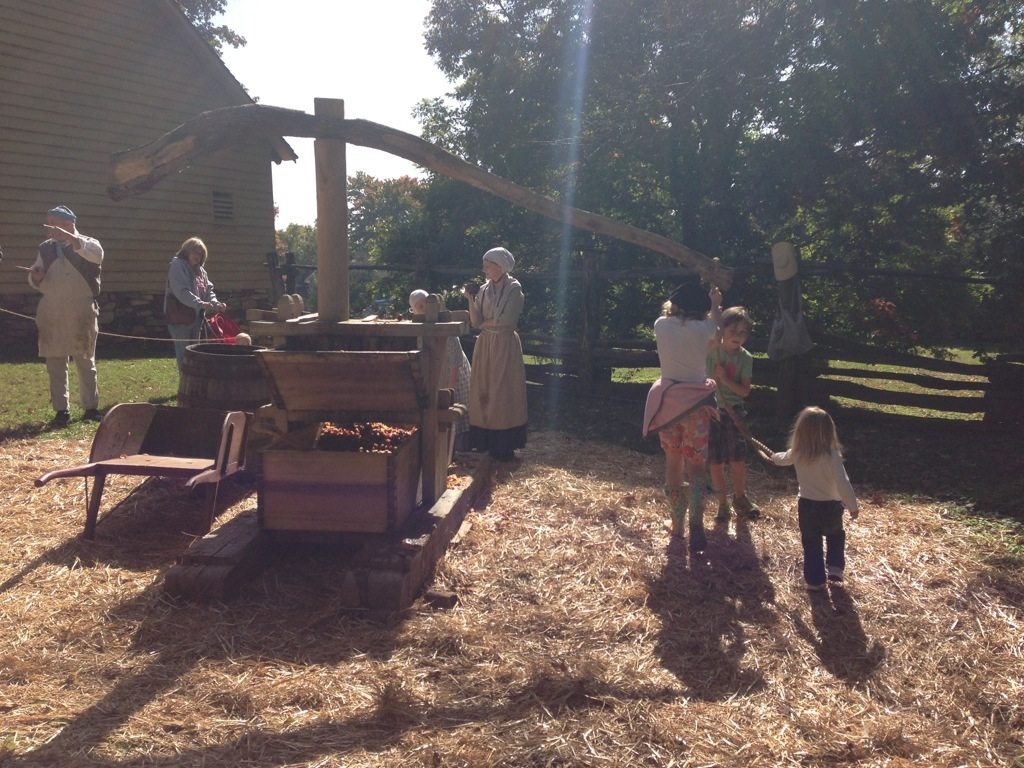 then, we came across the pig barn and spent a good amount of time watching them. and taking pictures of the kids watching them.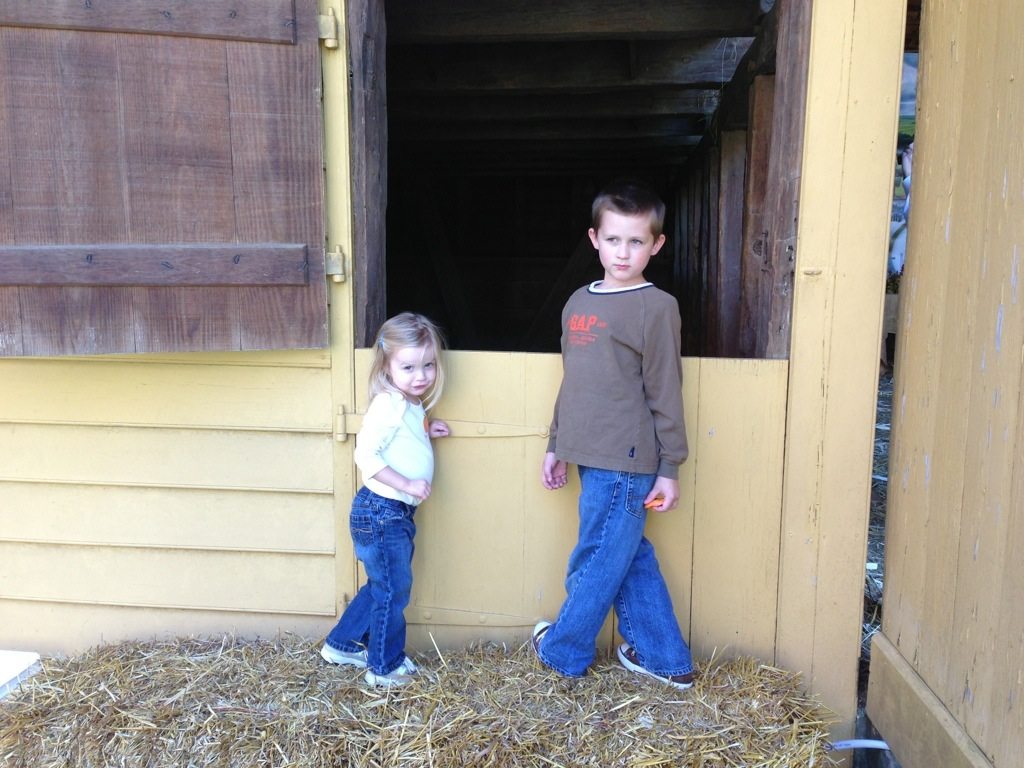 of course, a trip to old salem, could not be complete, without hitting up the water well pump.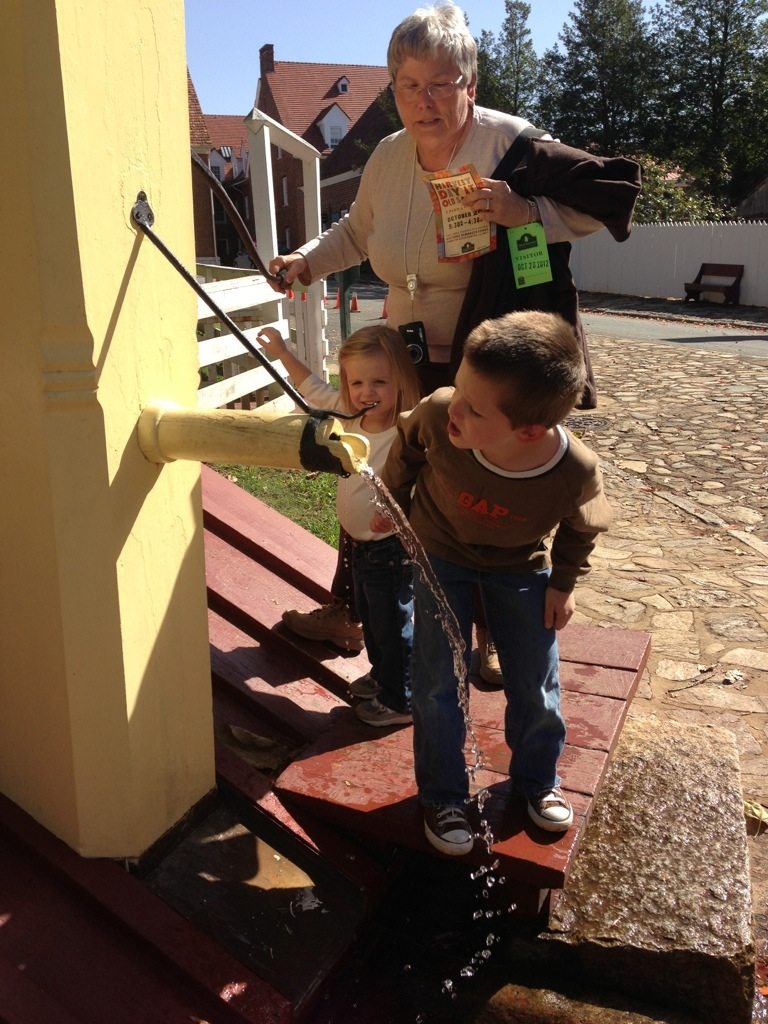 anna was not quite big enough and had to rely on the hand scoop method.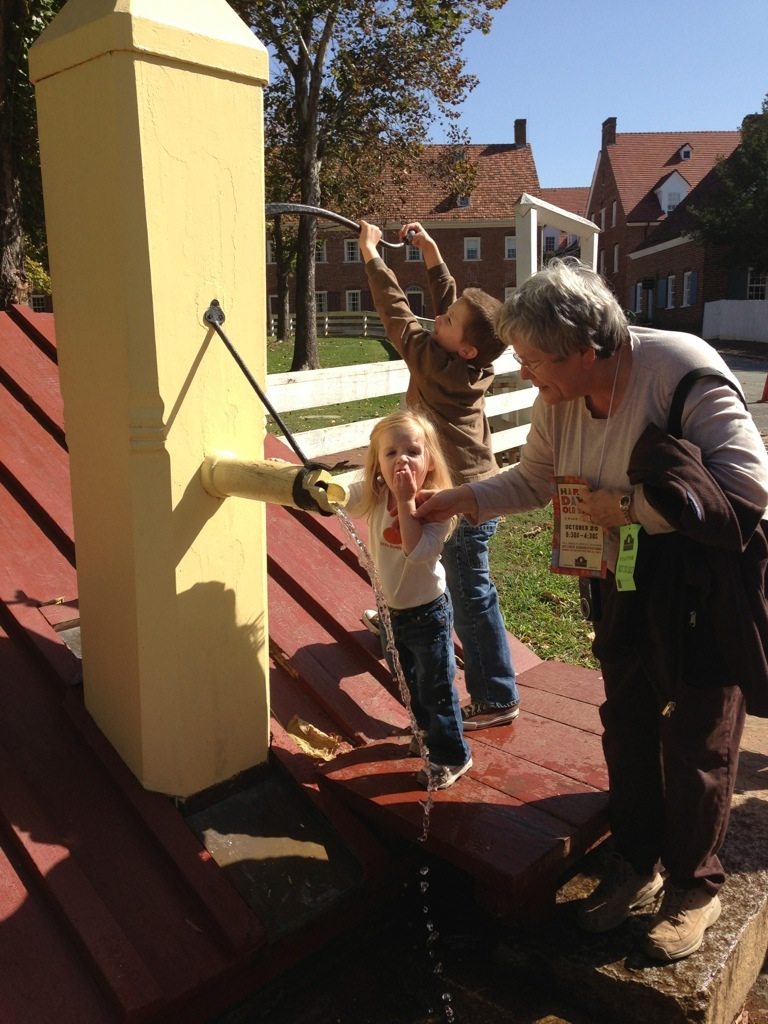 we got some food at mayberry's, above the bakery (after having some sugar cake in the bakery, duh). some of the stuff we wanted to see didn't start back up until 1 and we had about 15 minutes to kill. fortunately, one of the private residences had this sweet pumpkin display for us to borrow for some cute pics.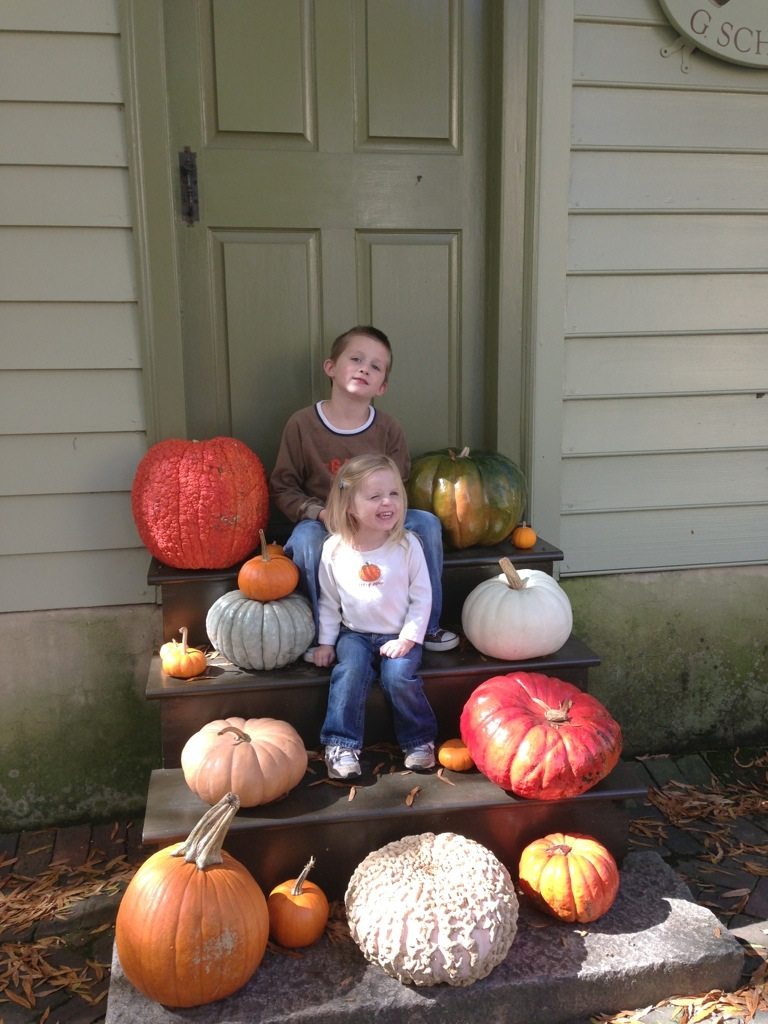 more.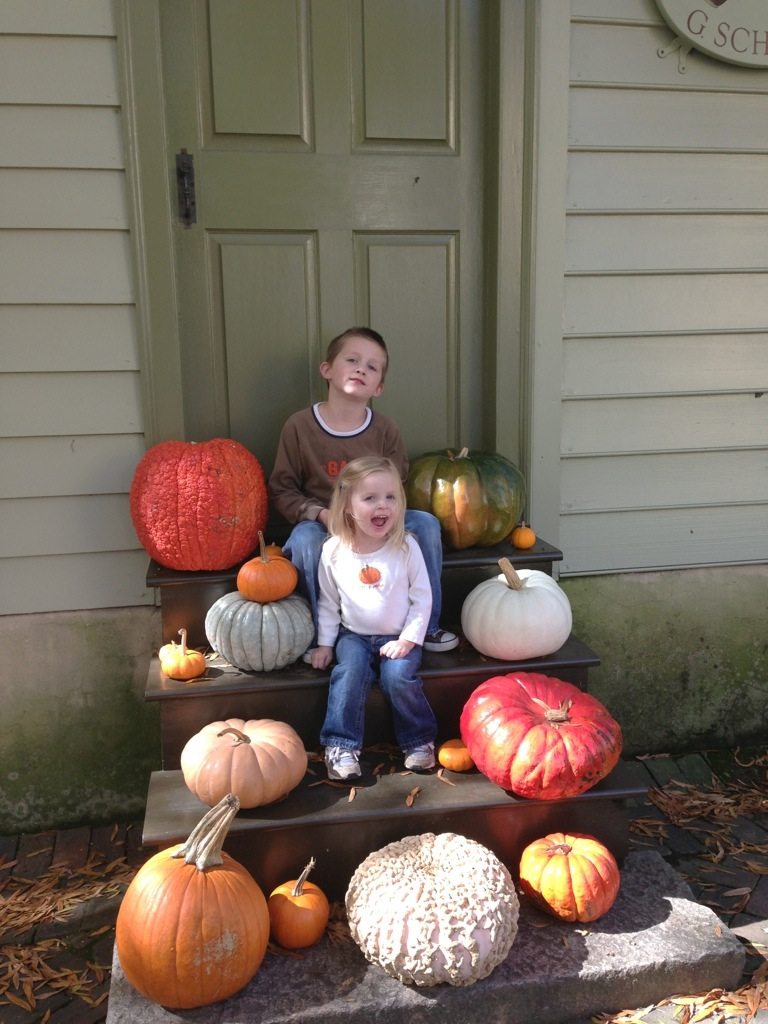 goofy.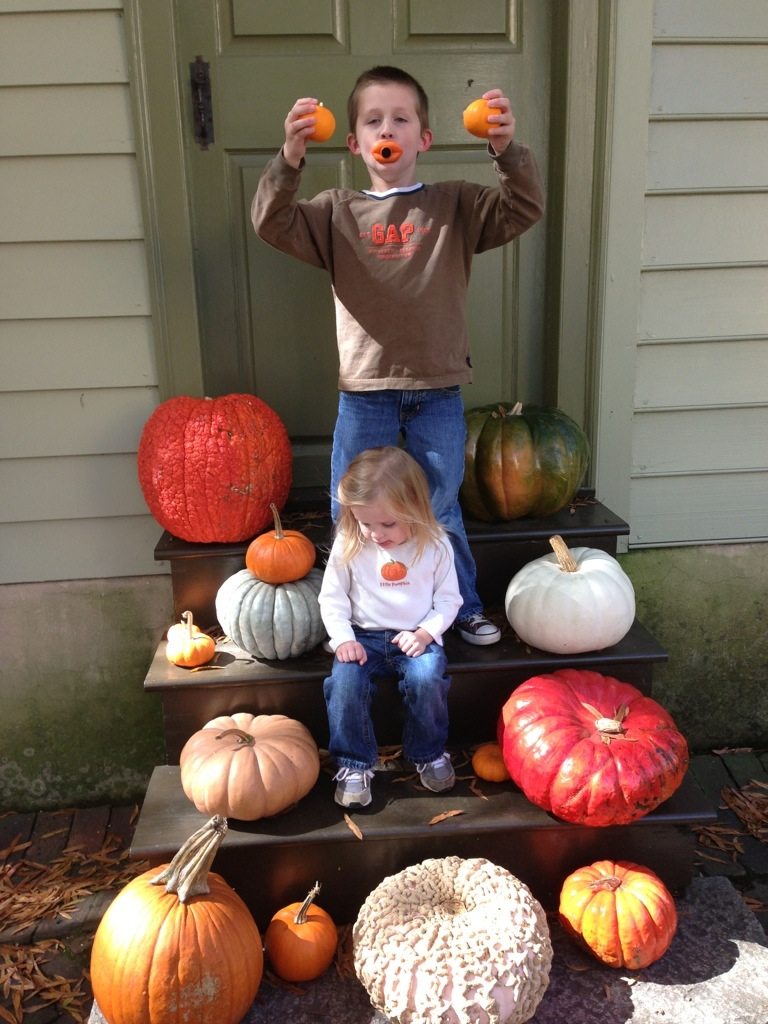 just annababy.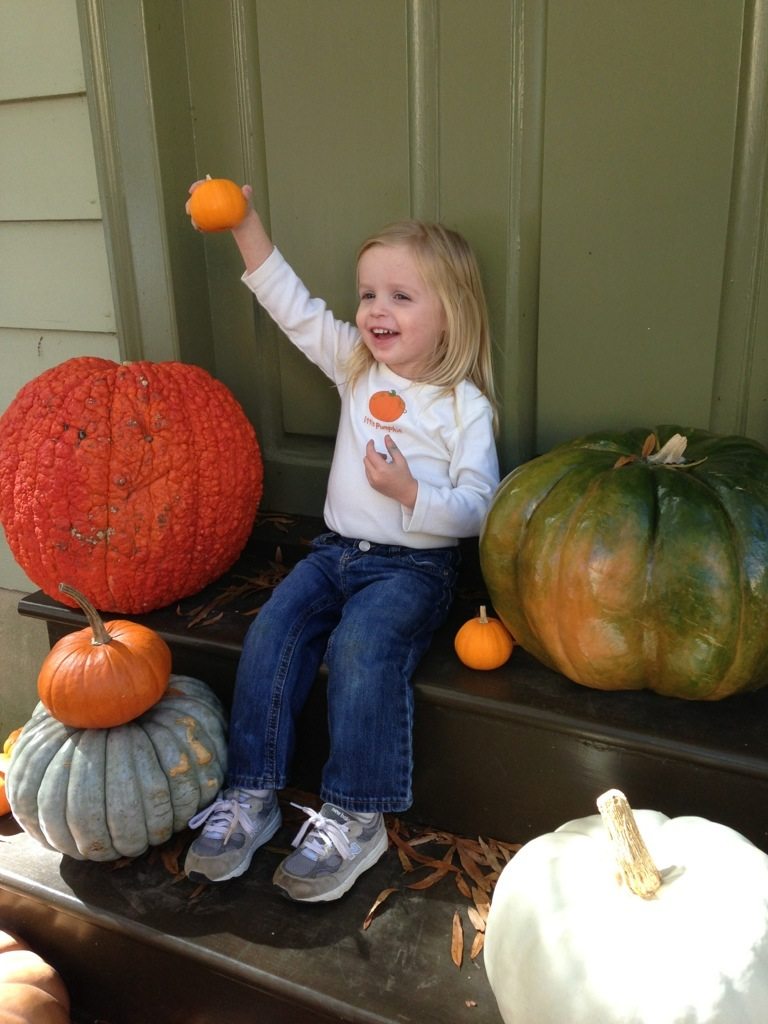 there was also this nice leafy spot for taking some more autumn-y pictures.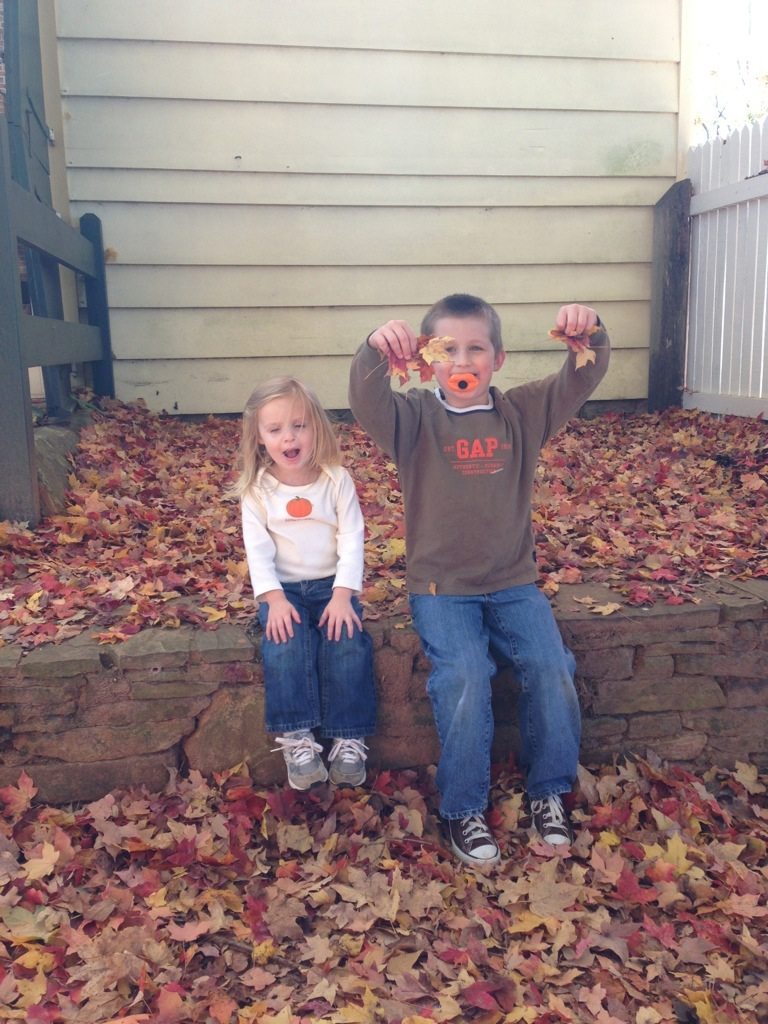 and for throwing leaves around.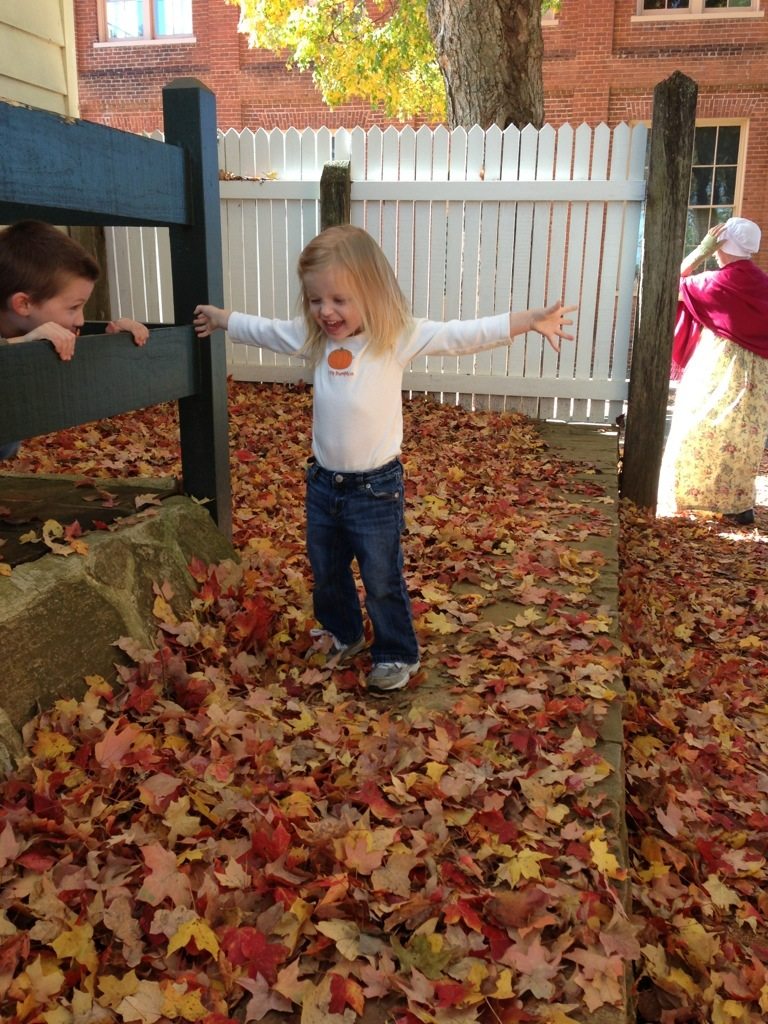 exuberantly.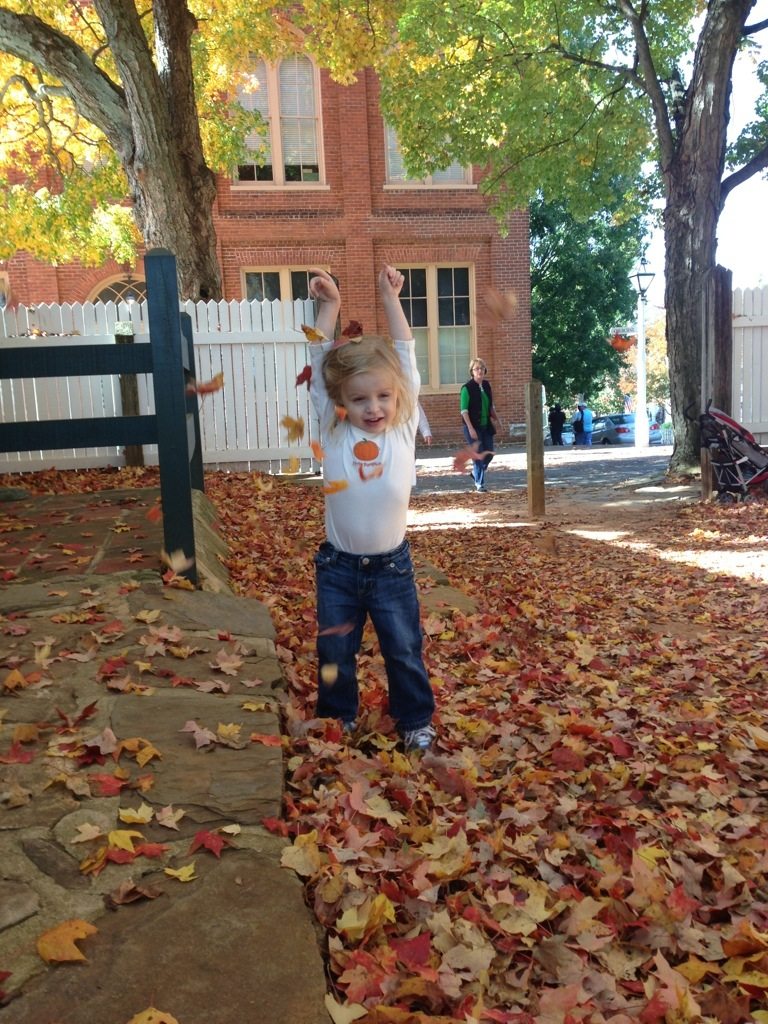 at 1:00, we went to the "paint a pig fraktur" hands-on activity. we weren't really sure what that meant, but it was on our sheet, so we stopped by.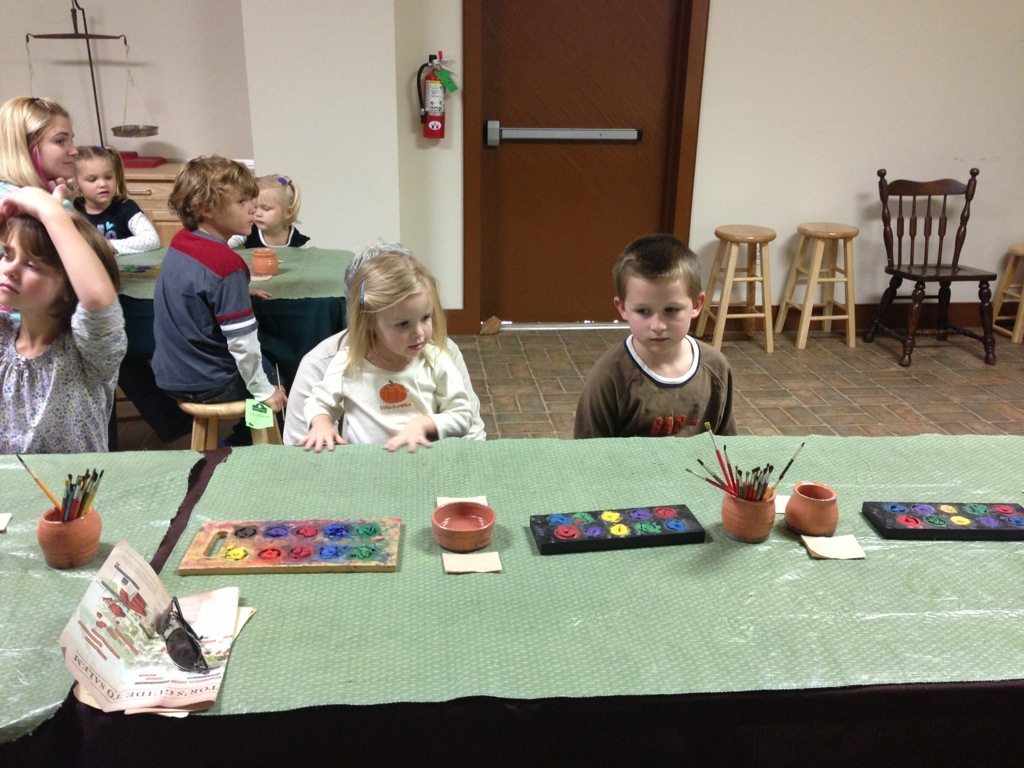 we learned that a fraktur is pretty much german folk art. and we would be painting watercolor pictures of pigs. it was very serious business.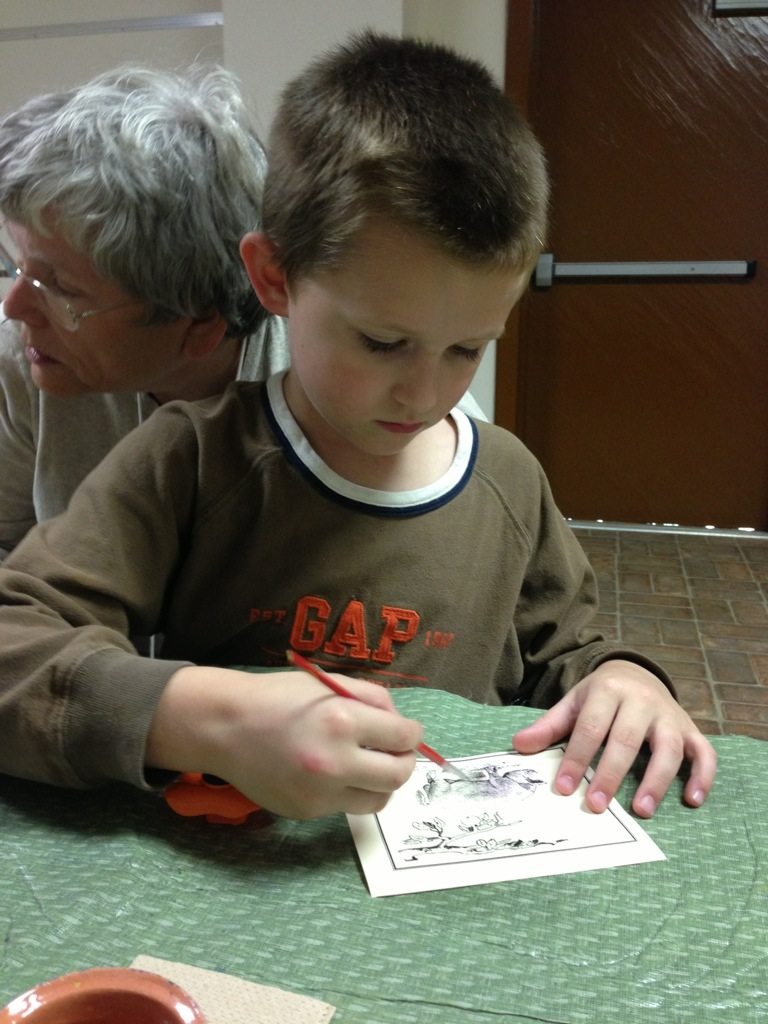 anna painted a hole right through her paper. she's intense.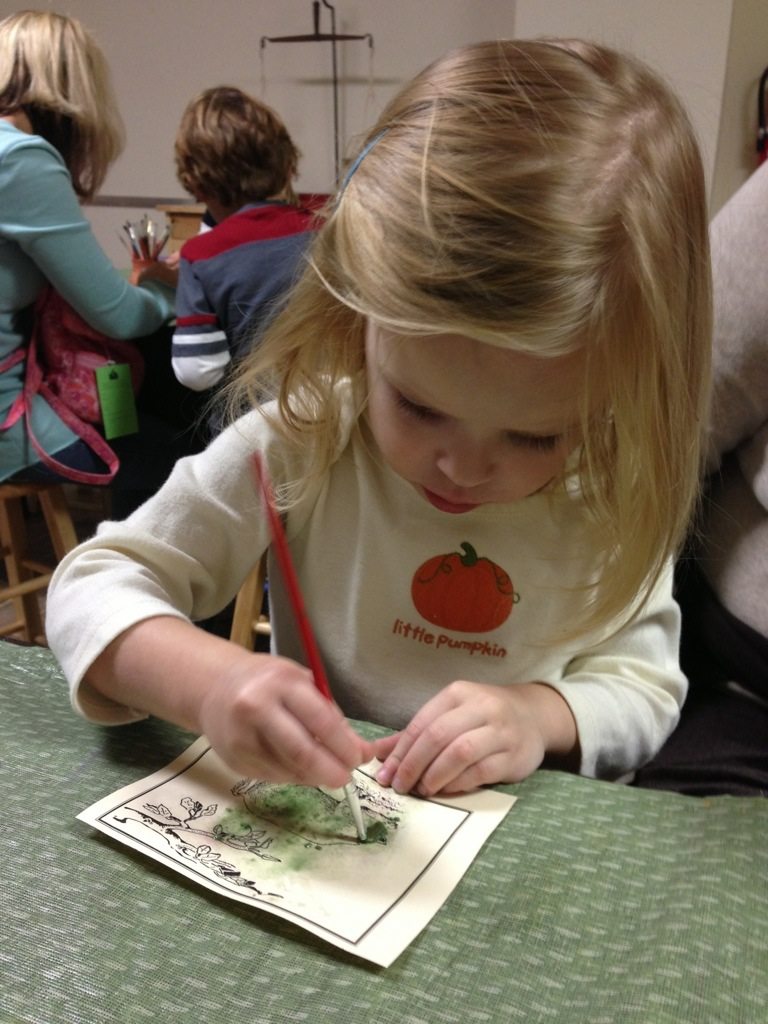 afterward. more leaf throwing. of course.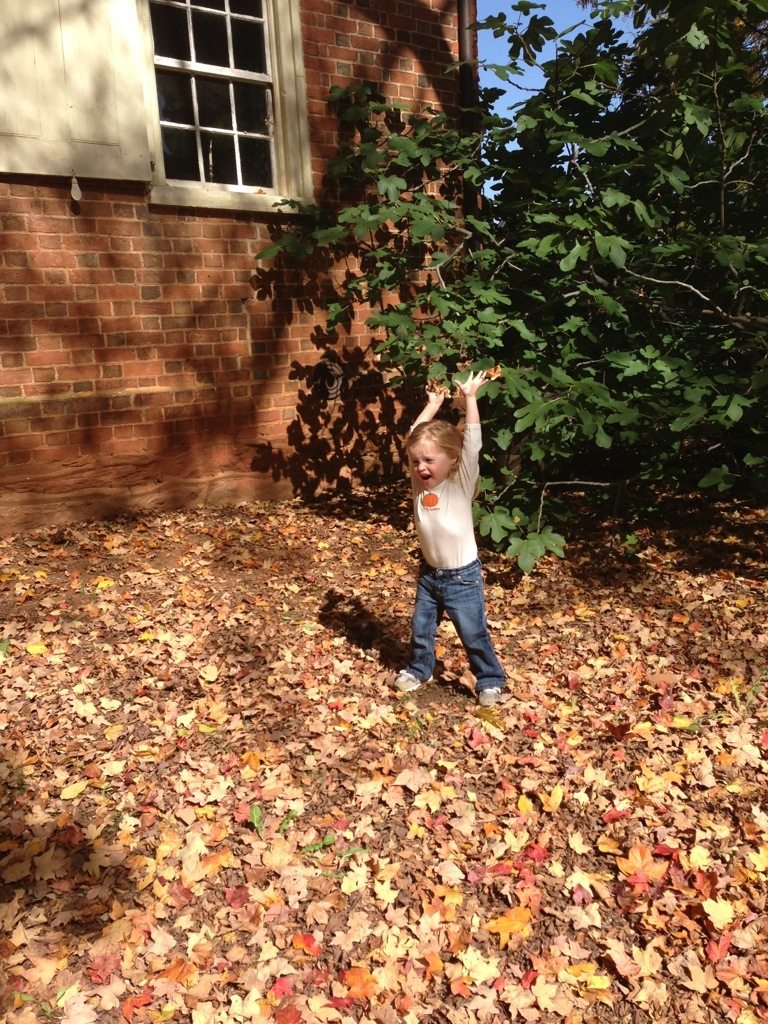 at the single brother's building, we watched them make apple fritters. she explained where all of the ingredients would have come from, flour from their own wheat, imported sugar, etcetera. when she said that the eggs would have come from chickens that they all kept in their yards, she turned to isaac and said, "do you have chickens in your backyard?" he shook his head yes. and people laughed. and she said, "good for you". it was funnier than it sounds in type.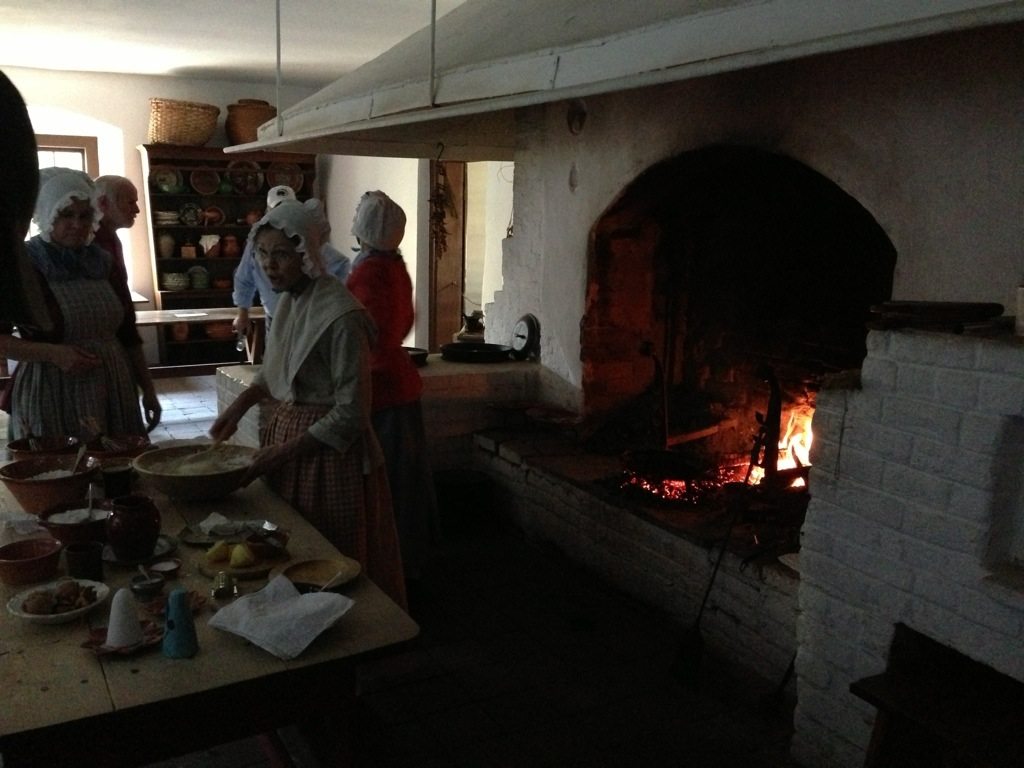 after we ate our apple fritter samples, we found the sausage making demonstration. isaac was mesmerized.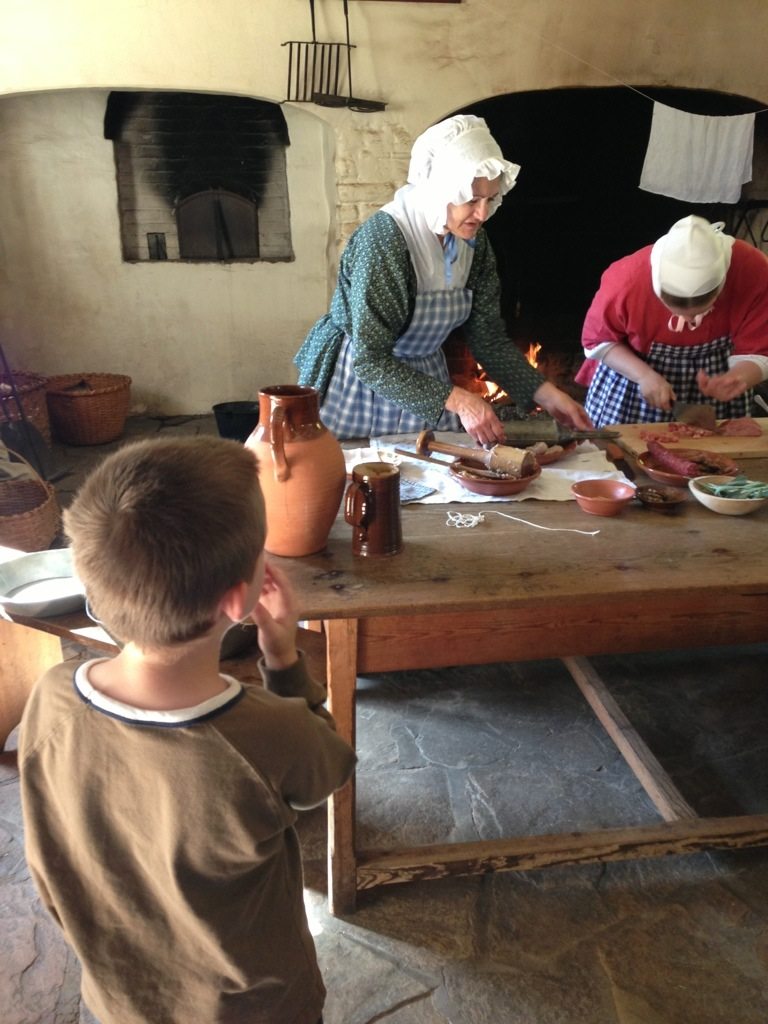 the sausage making demo exited out near the pigs, fittingly, so we stopped to look at them again. they were eating this time, so that was fun.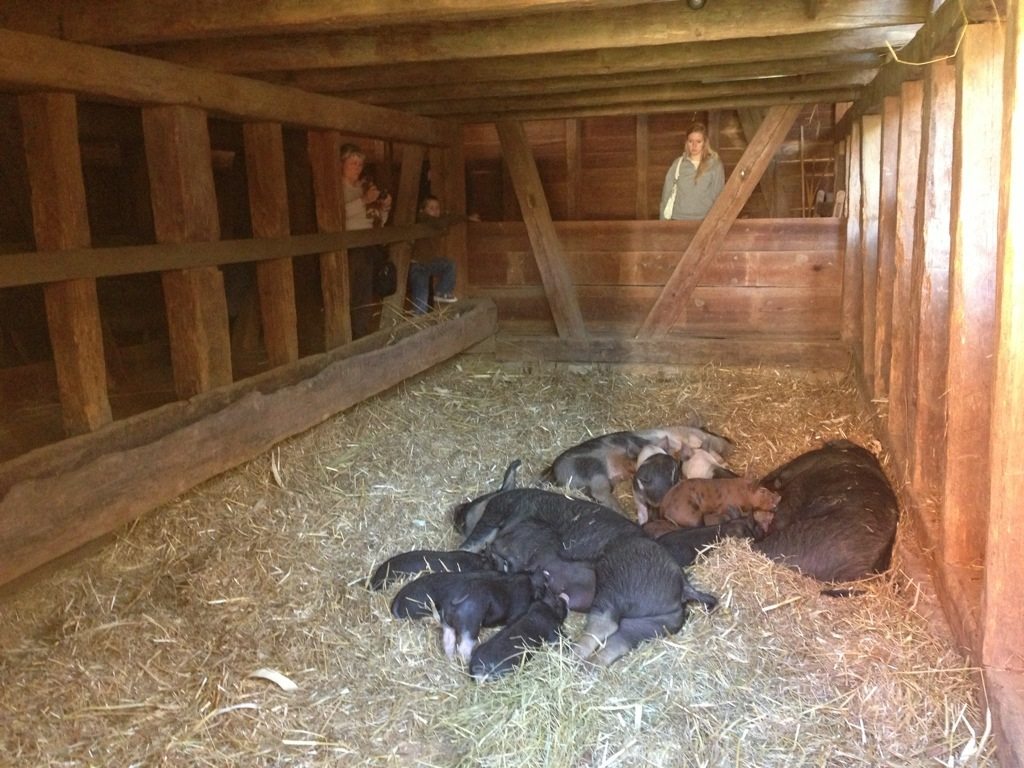 at 3 for a $1, we decided that we needed some apples. isaac took a million years to pick one out (and one that would never actually get eaten by him).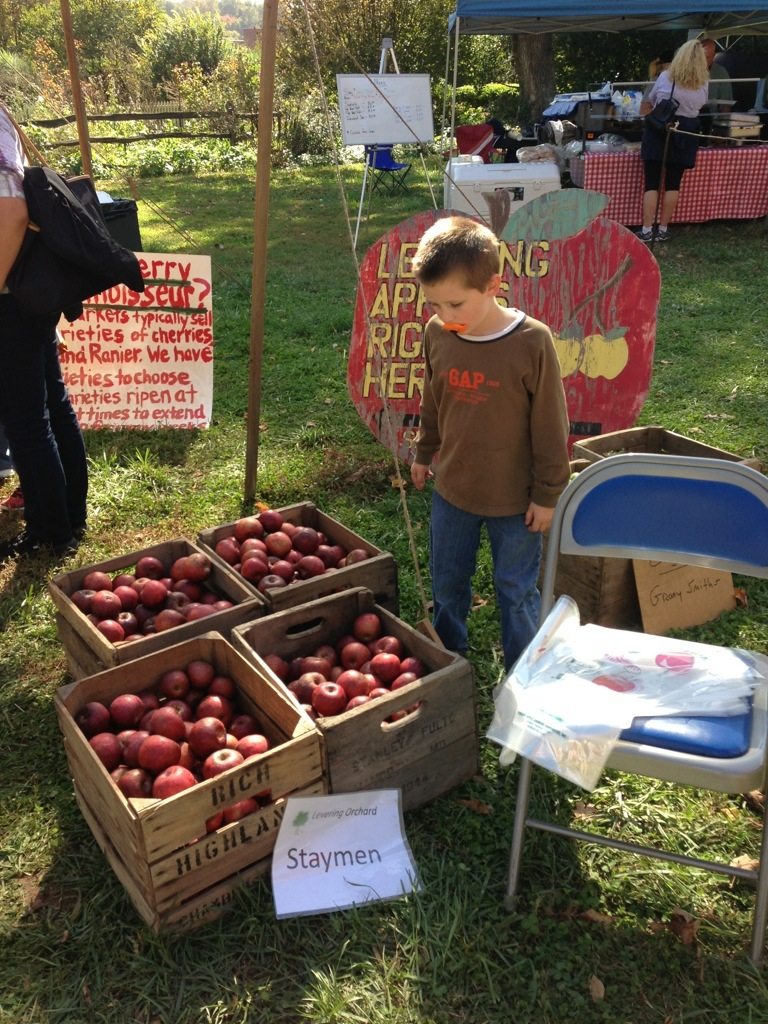 anna was much less selective, picking them up and taking quick bites before i could get them from her.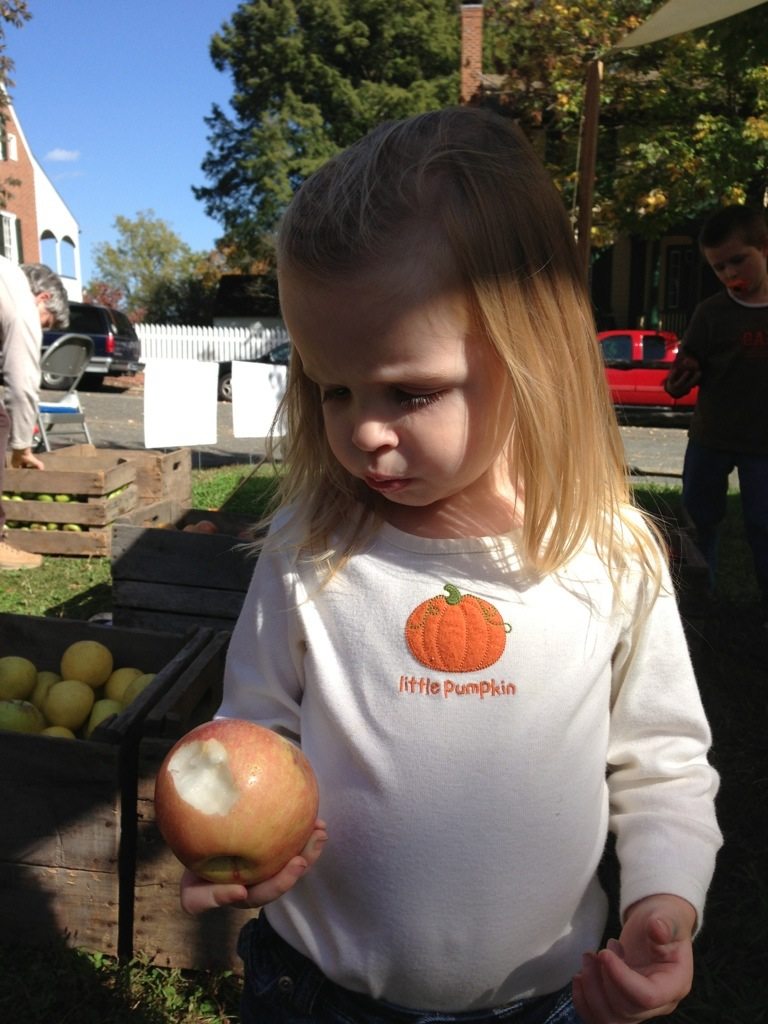 we went to a puppet show on our way out, that told the story of johnny appleseed. it was too dark for good pic, but it was cute and the kids liked it. and maybe learned something.
sooooo… that was our exciting day. thanks for reading.