i am in my 40th week of pregnancy.
which is supposed to be the last.
except anna proved that to be wrong.
i don't feel like there's a baby who is ready to make her arrival.
just fat.
and tired.
and ready.
also. it's thanksgiving.
we are getting ready to head to derek's sister's house for a thanksgiving dinner lunch gathering. can't wait to stuff my already packed out insides with turkey and sweet potatoes and pumpkin pie.
in other news, i'm pretty excited that it's now "socially acceptable" to move onto christmas. i don't really get people that use thanksgiving as some sort of kickoff to christmas. like i can't be thankful and full of christmas cheer simultaneously.
but, we put up our decor last weekend. mostly, because i didn't want to birth a baby and then probably never get any decorations up. which would be fine with me for this one year. but probably not fine with the first two lid kids.
firstly, we pulled out all the charlie brown christmas diorama decor. the kids played for hours. seriously.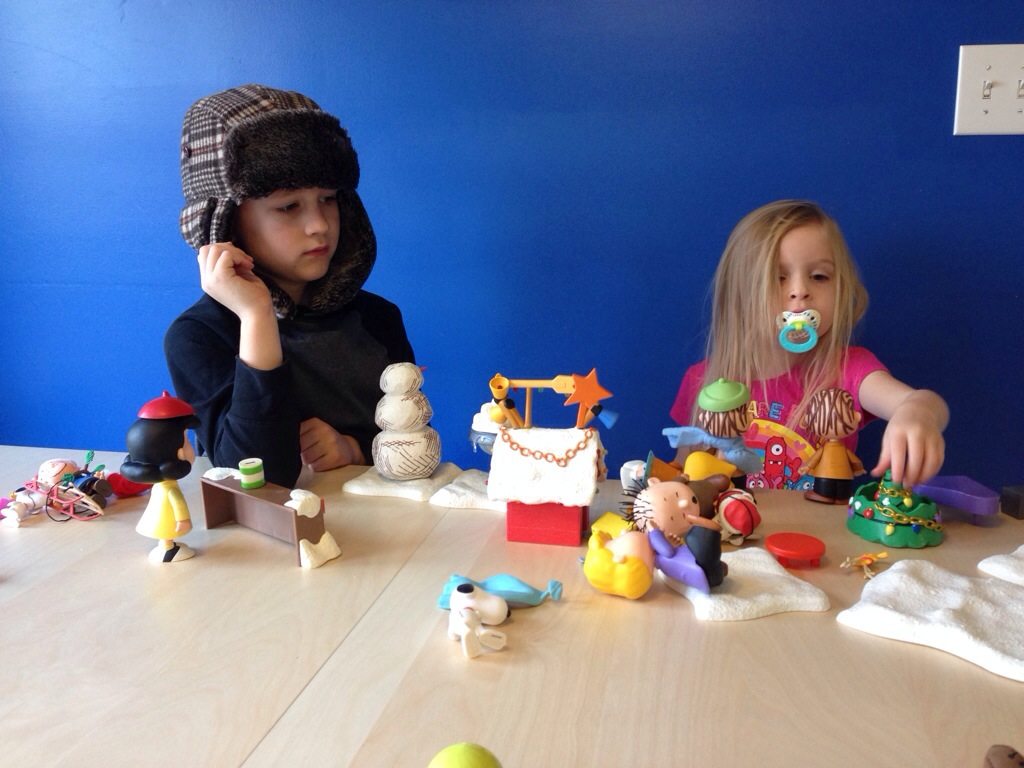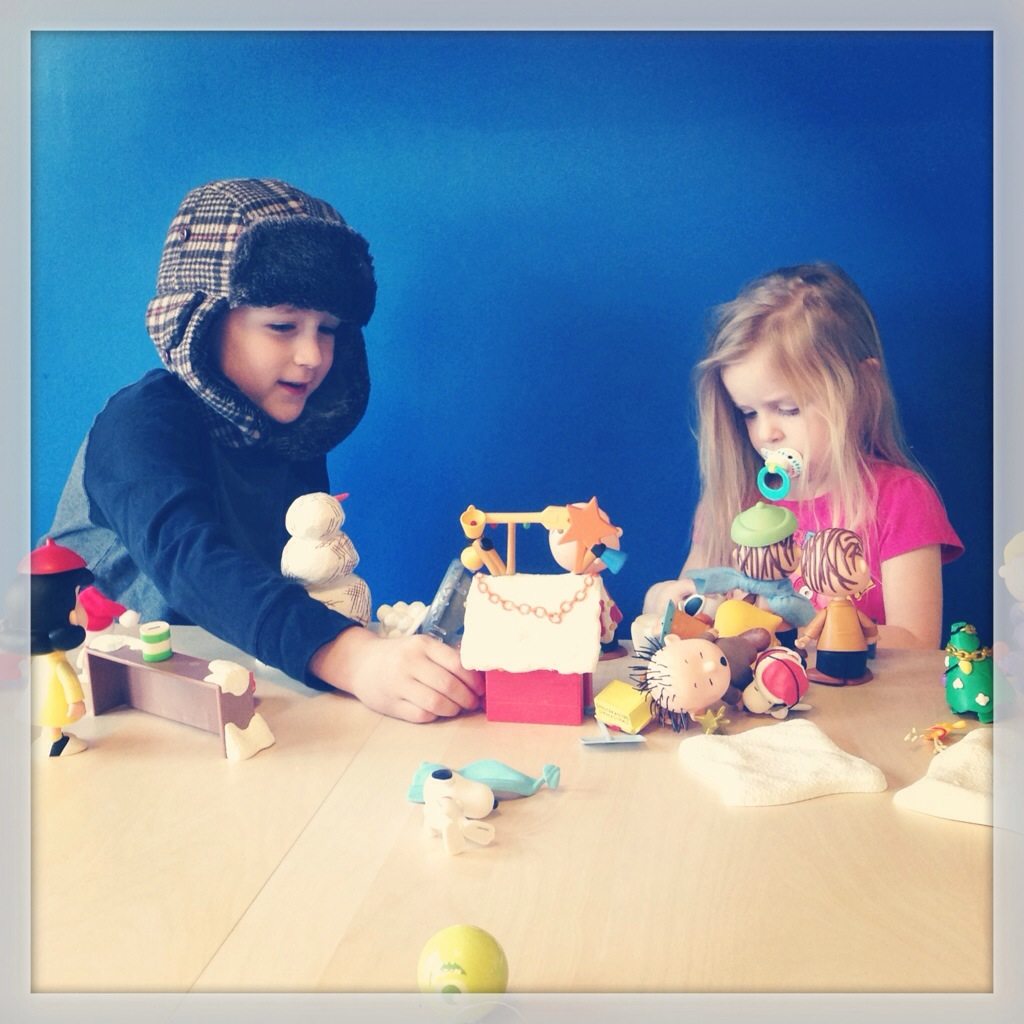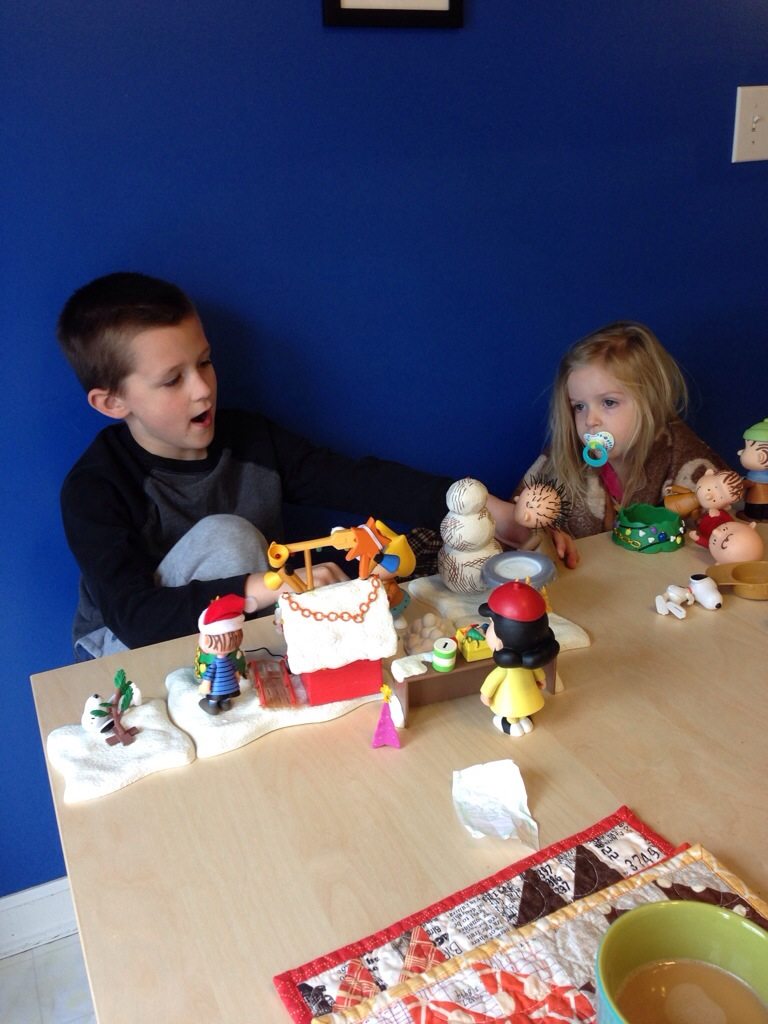 we did make one executive decision. we used the fake tree this year. so we wouldn't have to mess with trimming. needles. sap. watering. and paying for a real tree. etc. derek had lots of helpers in the assembly of the fake tree.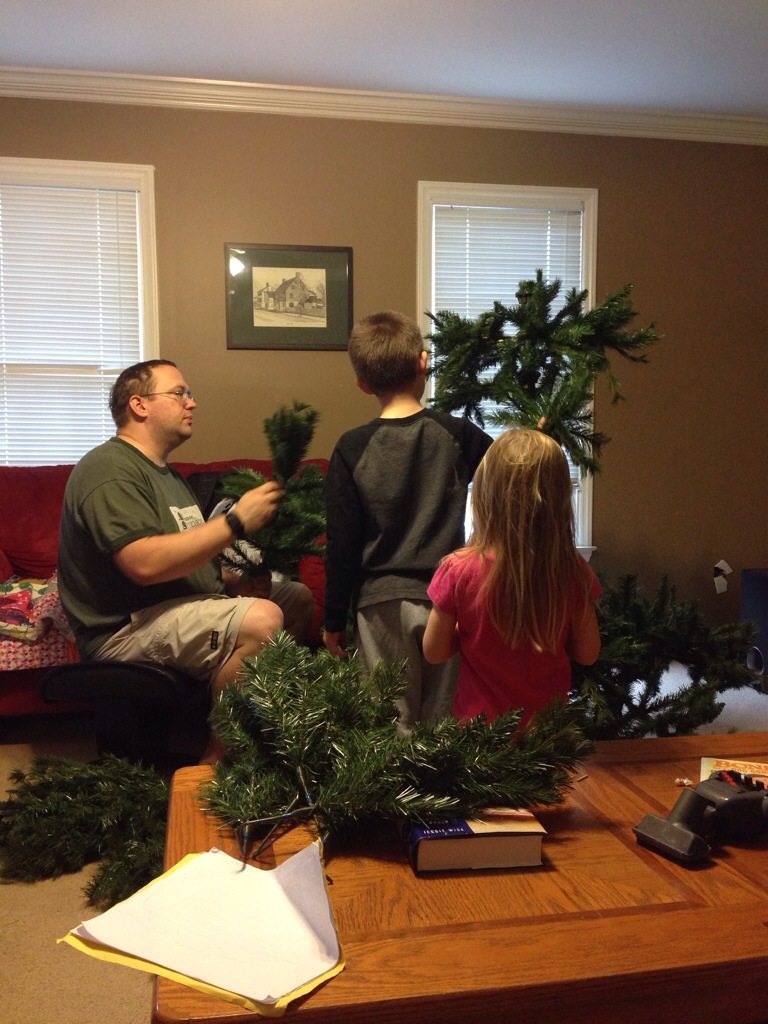 we opted for no bulbs. just the fun ornaments. and some candy canes. for ease of take down when there's a new person living here.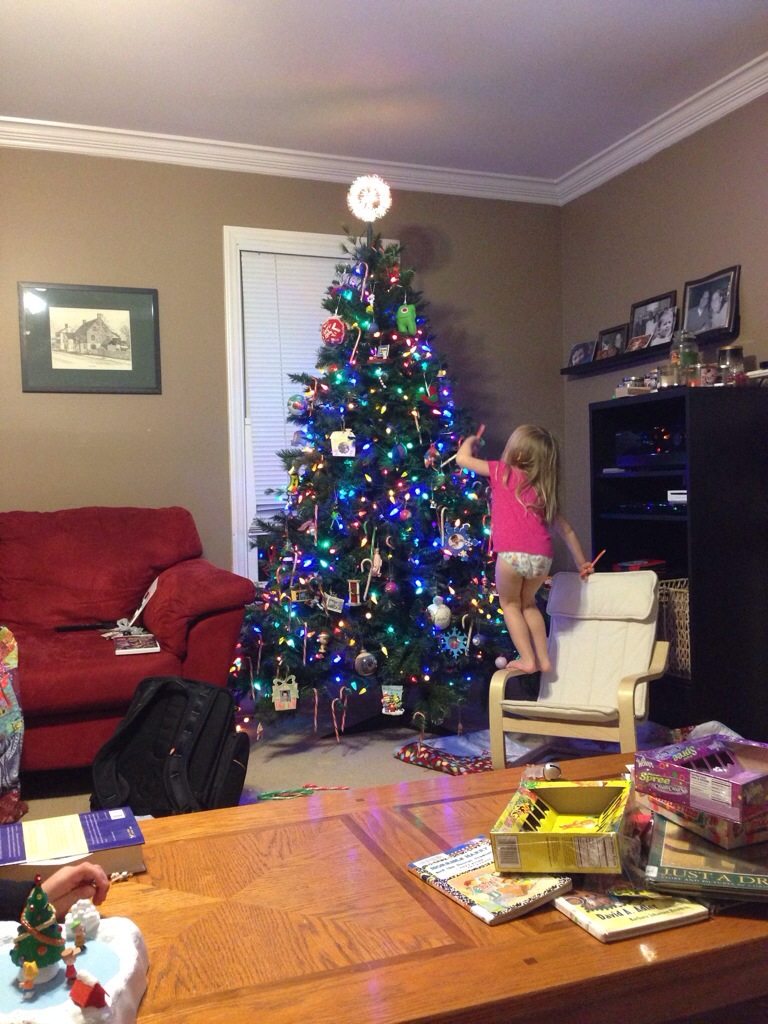 oh. and 900 million lights.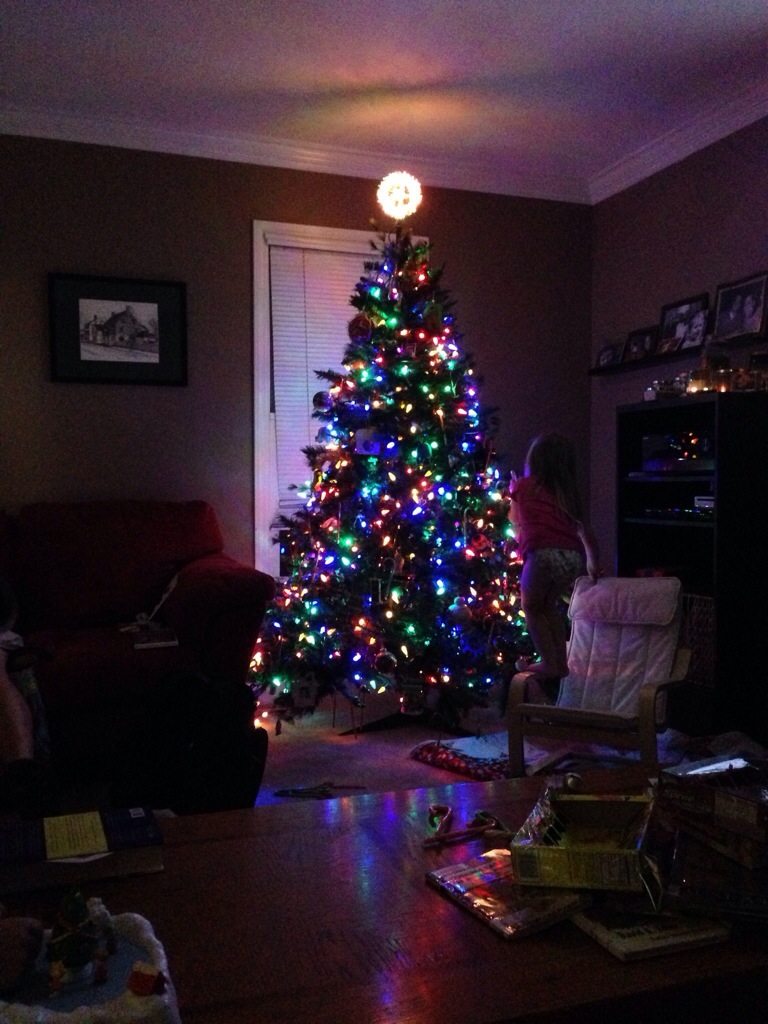 the kids put up trees in their room. here's anna's. slightly bottom heavy.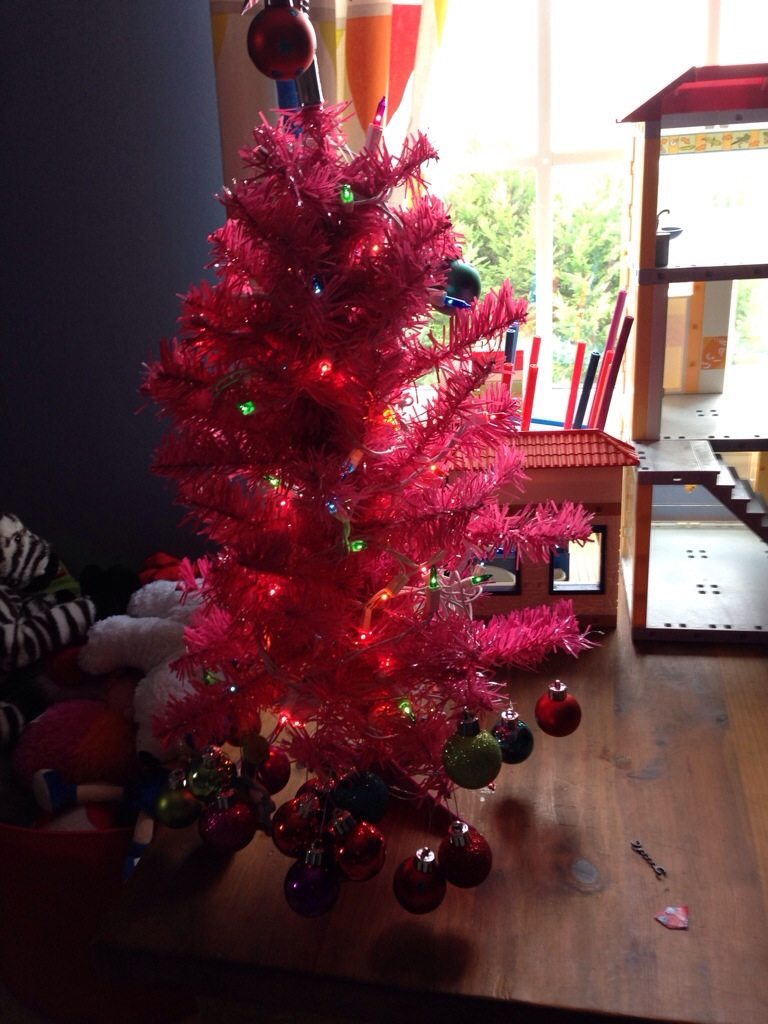 (oh. and allow me to take a minute to address the fact that anna is wearing a pull-up. it was exactly one year ago that we successfully potty-trained the girl. she was a champ. and… in the last few months, that effort has completely crumbled. a week or so ago, i gave derek the order to pick up a box of pull-ups for our obstinent and distastrous daughter, lest i lose my sanity. and here we are. full circle. so frustrating. but, we are about to embark on a time in our lives where i can't have a 3 year old peeing wherever she feels the urge. the end.)
anyhooo…
in other news, my quilt guild had an ornament exchange at our meeting the other night. i made this little wool felt ornamonster (and he accompanied a bottle of wine, just in case).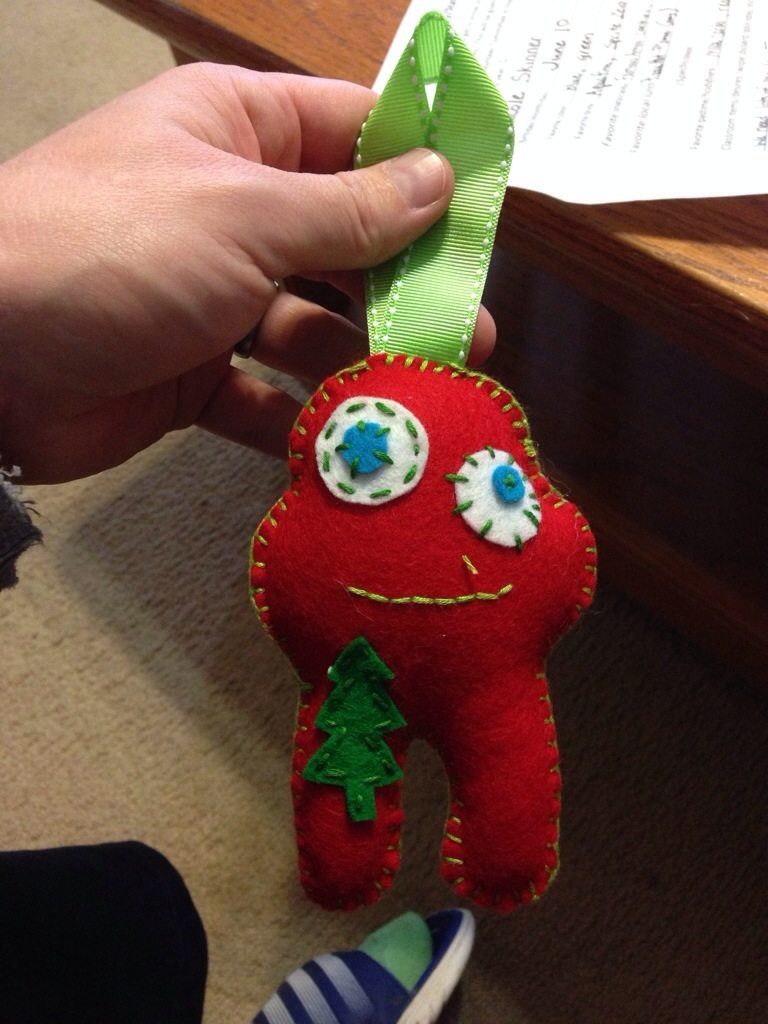 and i received a pretty sweet quilted christmas tree ornament from my friend lee's mom.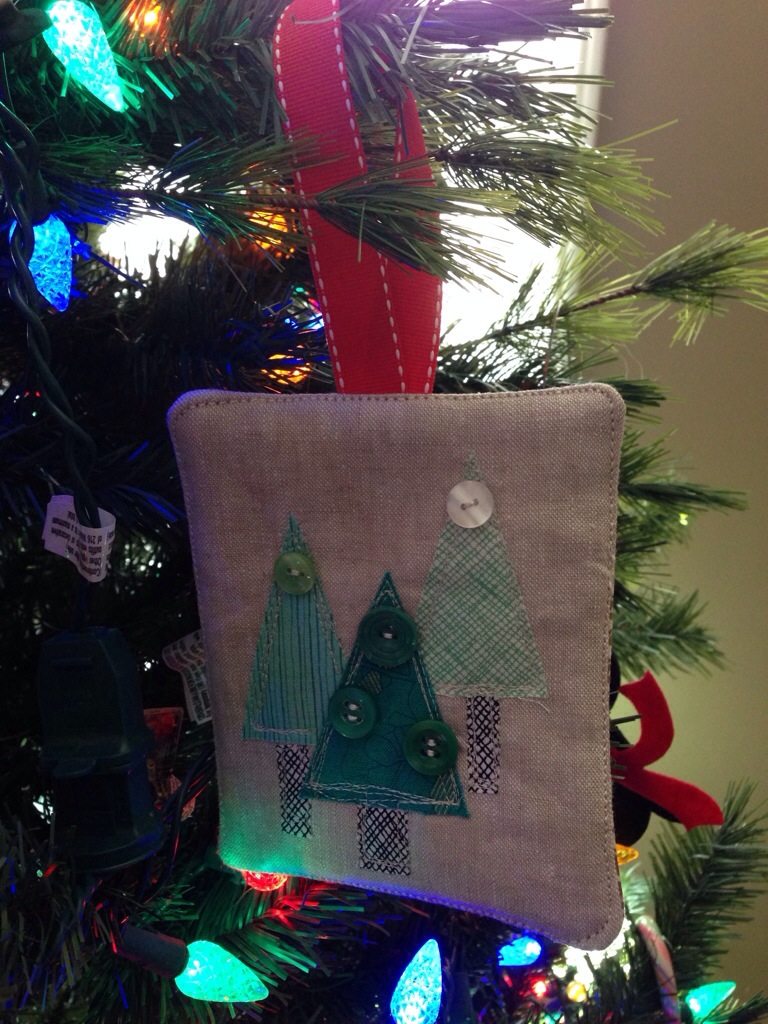 and then, the best thing ever happened. my pal (my quilt mom), kim, gifted me and the baby this super cute quilt. she's a phenomenal quilter… it's awesome. i can't wait for photo shoots of a baby in a onesie with leg warmers on this sucker.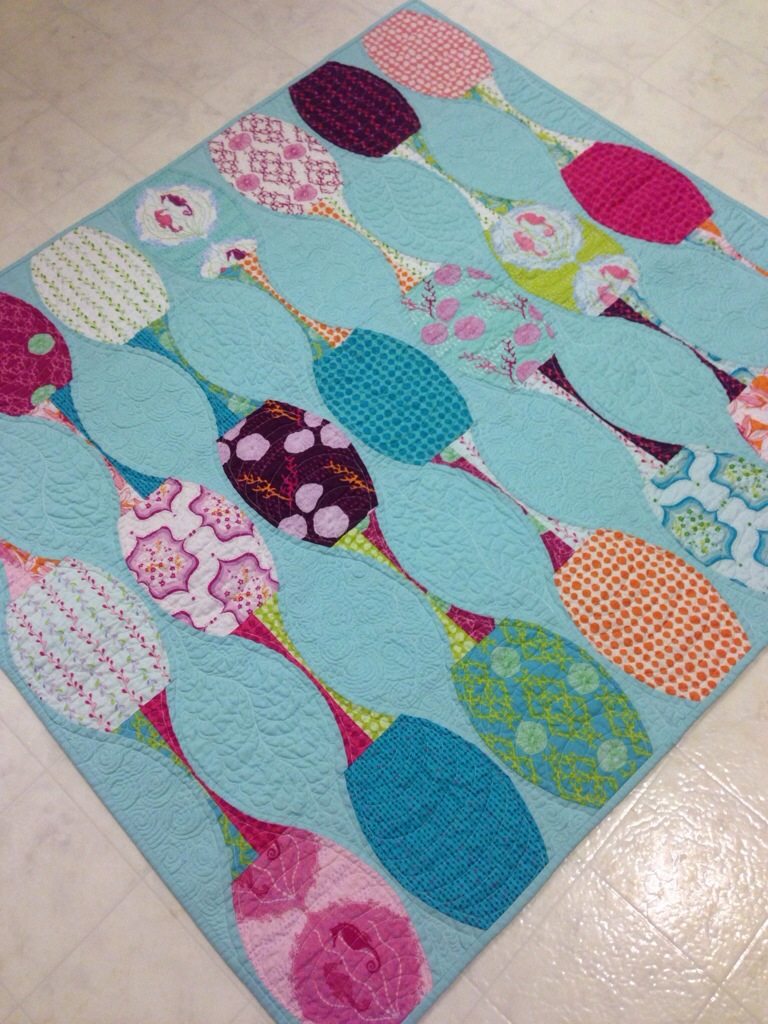 lastly. here's a creation by anna. it's a fat mom with a baby in her belly. i'm pretty impressed with anna's artistic talents. i might trade some of them for potty training talents. but, this is what i've got…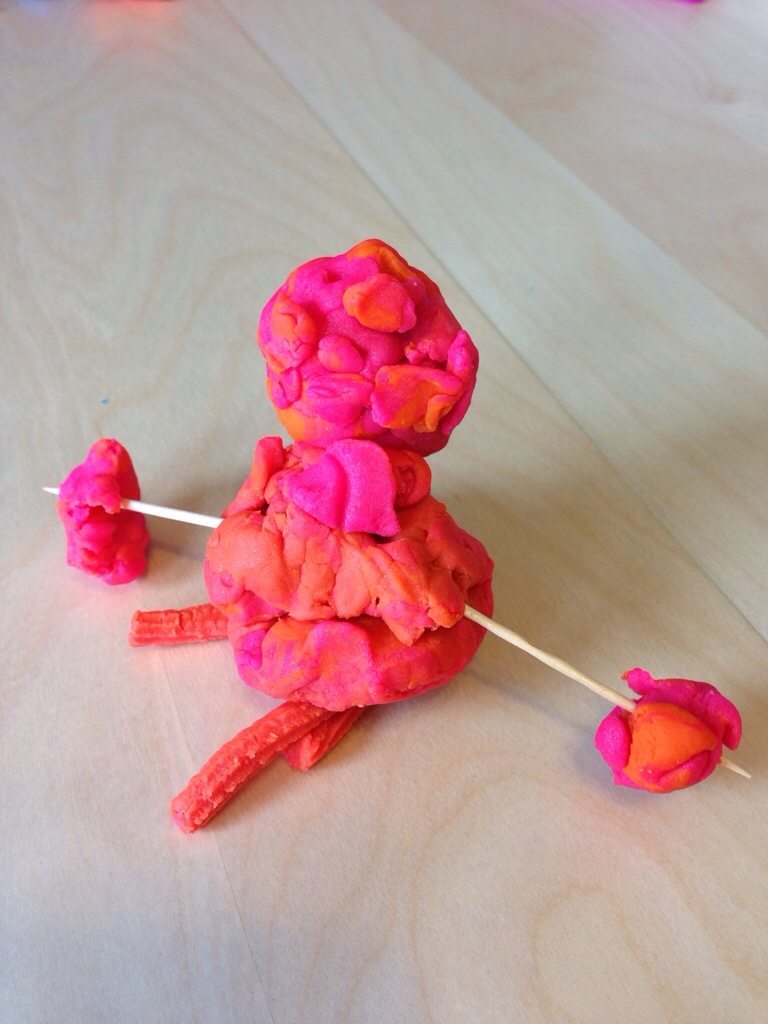 the end.
happy thanksgiving.