things have been pretty boring around here. standard kid stuff. he's way too many pictures to document our lack of anything exciting… the first of many hazel pictures. naturally.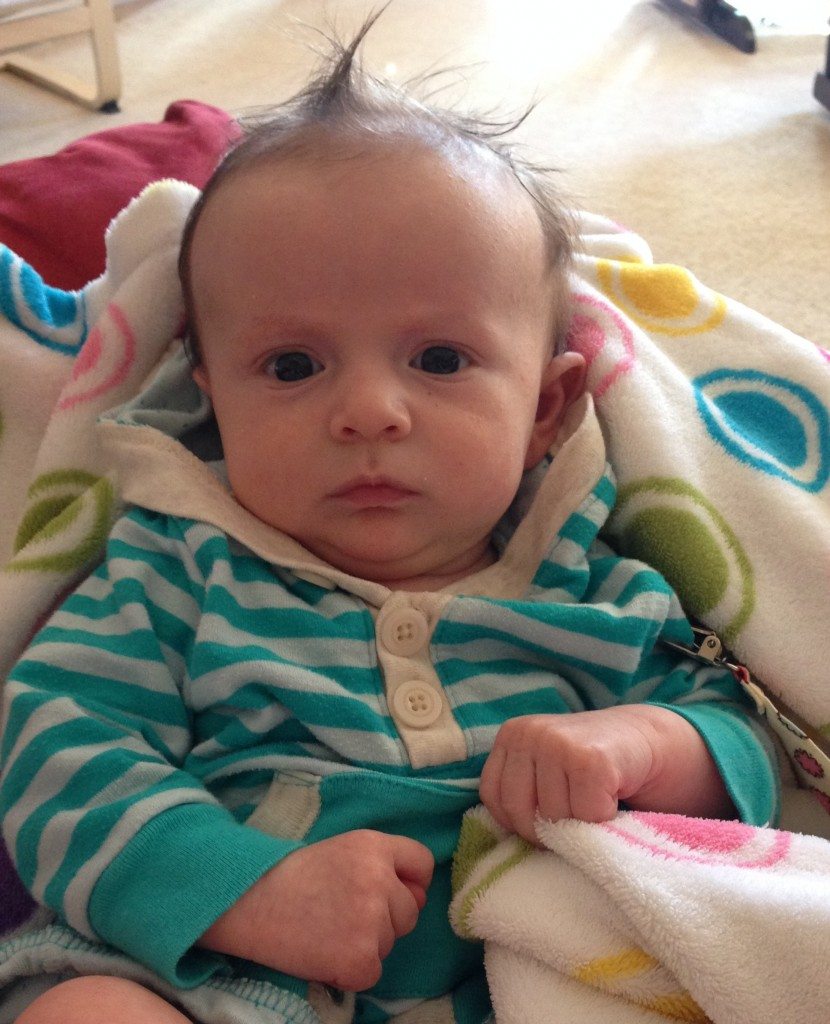 sad sad anna, after we told her about lucy killing our favorite chicken, tina fey. i had to promise her we would get more chickens.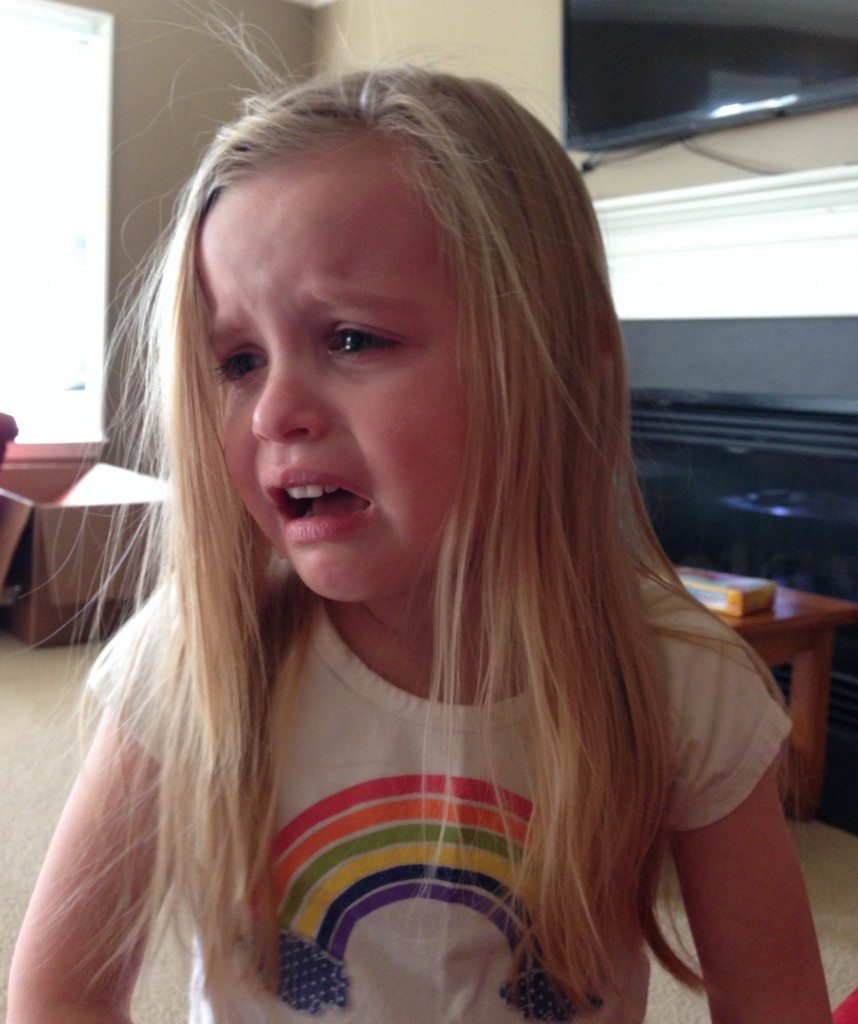 we never had a bouncy seat for isaac. he would have hated it, i'm sure. we had one for anna and she didn't like it, surprisingly. but, for hazel, it's glorious. and she loves it.
hazel has been trying to talk and copy us some. she makes fun cooing sounds and sticks out her tongue.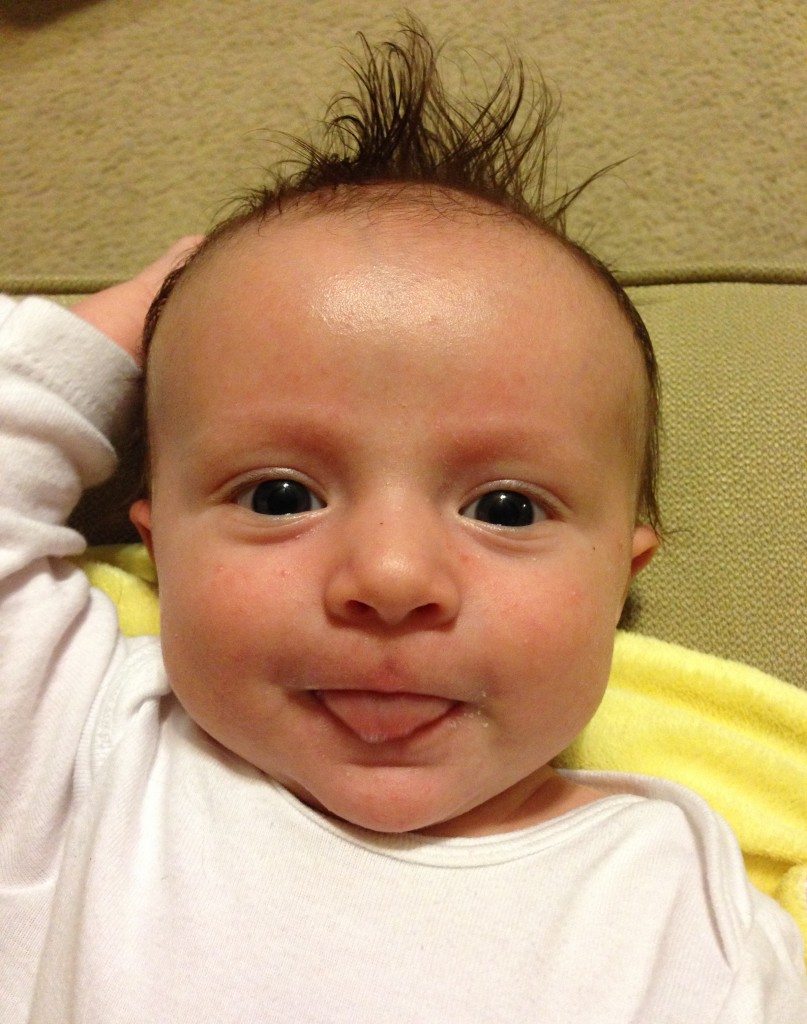 anna is all about babies. she pumps. feeds all of her babies and animals from a play bottle. changes diapers constantly. and then, she discovered she can carry a baby around in her care bear costume, just like i do in the baby bjorn. so, this is how i often find her.
our old (fellow yankee) pals annie and sadie came by to play. annie took her baby holding job very seriously.
i gathered up the three lid kids to sing happy birthday to my grampa, who turned 80 at the end of january. i also managed to snap a decent pic of them all together. no blurs. no tears. perfect.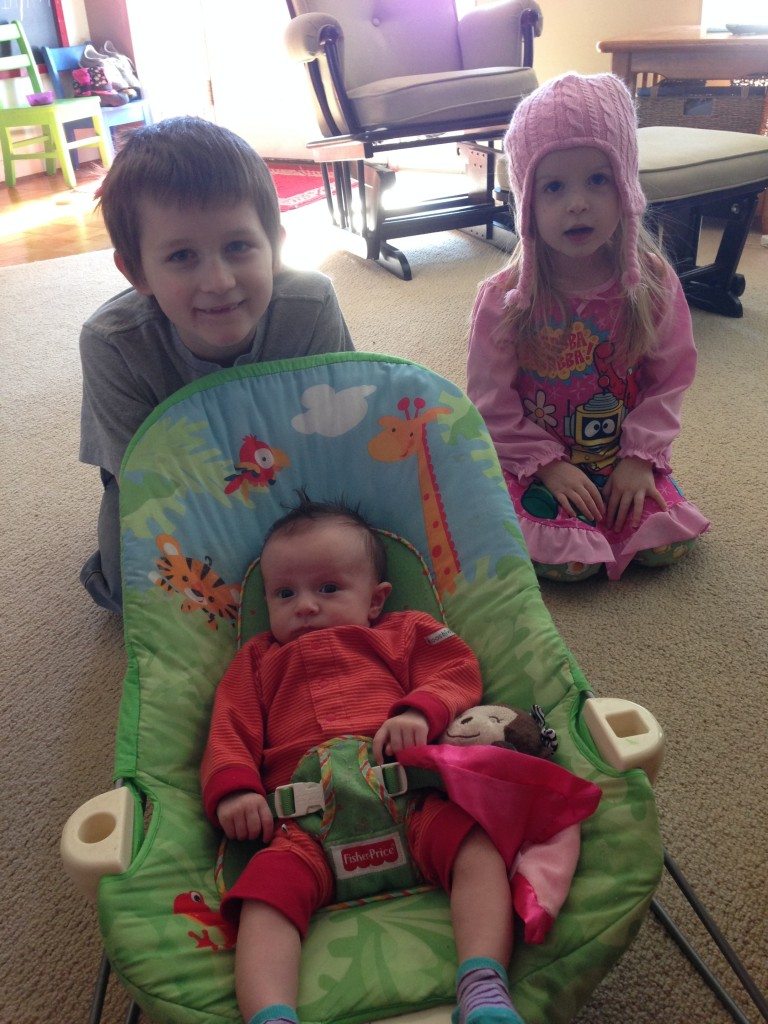 serious anna. in a pink hat. with a giant marker stack.
with hazel growing longer and longer by the day, we busted into some of her 3-6 month sized clothing and found this outfit. so we had a photoshoot. obviously.
i took this photo to commemorate the morning after hazel had an eight hour stretch of sleeping. doesn't she look well rested?
isaac is still smitten.
like the rest of my children, hazel is super alert. and has a freakishly strong neck. so, we have been using the bumbo chair in spurts.
after a super long sewing hiatus (my last stitch was december 8th, 2013), i had a few minutes to start a new quilt.
it's feathers. a free pattern by anna maria horner. using her field study line. leftovers from when i ran out and bought the bundle the very second it arrived at the little general and made a patchwork quilt in about 32 seconds flat.
then. well. i might have miscalculated. and i sewed up and cut WAY too many feathers. so, i'm trying a different layout. and i'll still have leftovers. maybe a pillow. maybe a baby quilt. not sure. but, i made 60 feathers instead of 40.
a little tummy time. remember. freakishly strong neck.
hazel smiles.
goofy anna smiles.
my mom and eric and eliot are coming down on valentines day. we made this handy dandy calendar to help count down the days. because anna has no concept of time. and thinks all things past are yesterday. and all things future are tomorrow.

more bumbo. helping with dinner.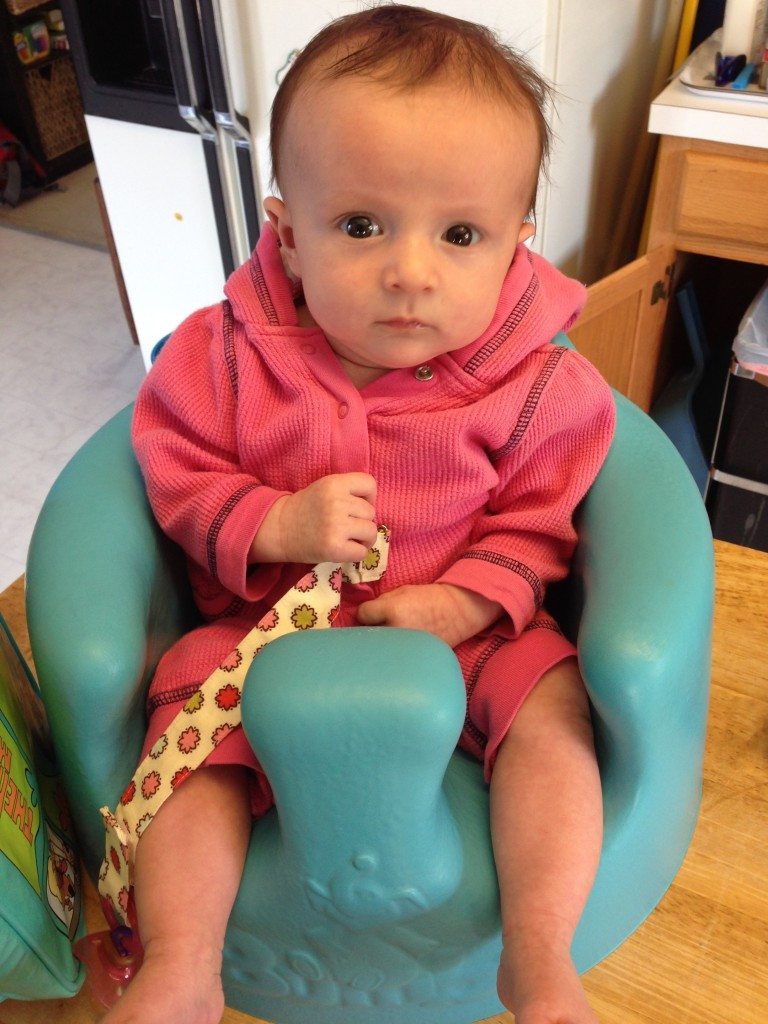 i cut up and old shirt of isaac's and sewed part of it onto a onesie for anna. not quite a handmade outfit, but still cute.

feathers update. yesterday. during a semi-long nap, i was able to sew up a few feathers. i like it so far.

some anna art. "a mad lego person".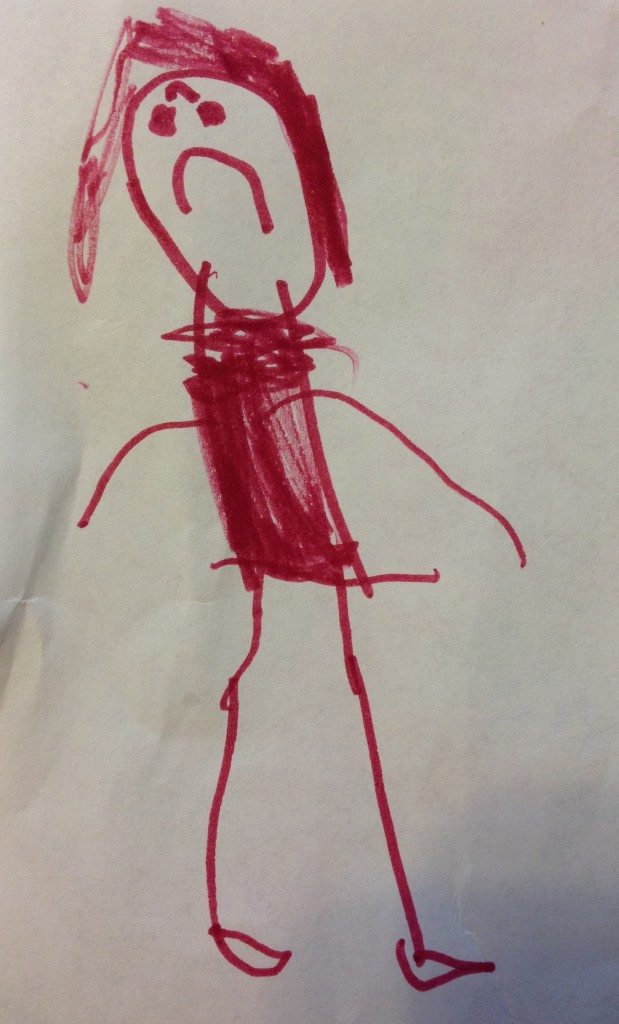 hazel's cool cat photo shoot. we found some more legwarmers amongst anna's belongings and this paul frank pair was a perfect match.

lastly. the girls.

ok. that's all for now.
i have some funny quotes that i need to get documented, but hazel is waking up and i'm going to save this post before something terrible happens to it. 🙂